16/12/10-Promotor Team: Francesco Iolitta and Martina Balducchi. .

Francesco Iolitta is going to return to the World Championship as rider, supported by Promotor company of Genova.
After to have been minder in the last two years, working for Italian Federation, that used his experience to give important advice to Italian young riders during the competition, Francesco wants to return to wear the rider dorsal.
This opportunity has been given by Sergio Parodi, owner of the Promotor shop in Genova, that in the past was also present in some world rounds in the role of assistant for skilled riders. Sergio made a team,the Promotor Team and will be attend the 2011 SPEA FIM World Championship, the 2011 UEM Championship and the 2011 FIM women champ.. In the team, also the pluri-Italian women champion Martina Balducchi.
Iolitta will ride his 4 stroke Beta.
16/12/10-Promotor Team: Francesco Iolitta e Martina Balducchi.

Francesco Iolitta ha deciso di tornare al mondiale in qualita' di pilota, sponsorizzato dalla Promotor di Genova.
Dopo aver svolto il lavoro di minder negli ultimi 2 anni, lavorando per la Federazione Italiana, che ha sfruttato la sua esperienza per dare consigli importanti ai nostri giovani nelle gare all'estero, Francesco vuole tornare ad indossare un pettorale da pilota.
Questa opportunita' gli e' stata data Sergio Parodi, titolare della Promotor di Genova, uno che in passato ha frequentato il mondiale nel ruolo di assistente di piloti di primo piano. Sergio ha costituito il team Promotor che prendera' parte al mondiale, europeo e femmnile. Nel team, anche la pluri-campionessa nazionale femminile Martina Balducchi.
Iolitta sar' in sella ad una Beta 4 tempi.
-----------------------------------------------------------------------
Francesco Iolitta and Sergio Parodi ("saranno palanche" means "we will spend a lot of money")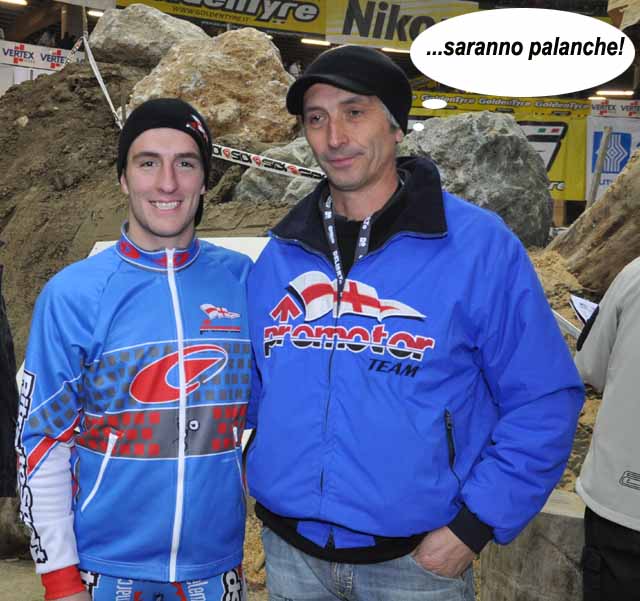 Francesco Iolitta, Genova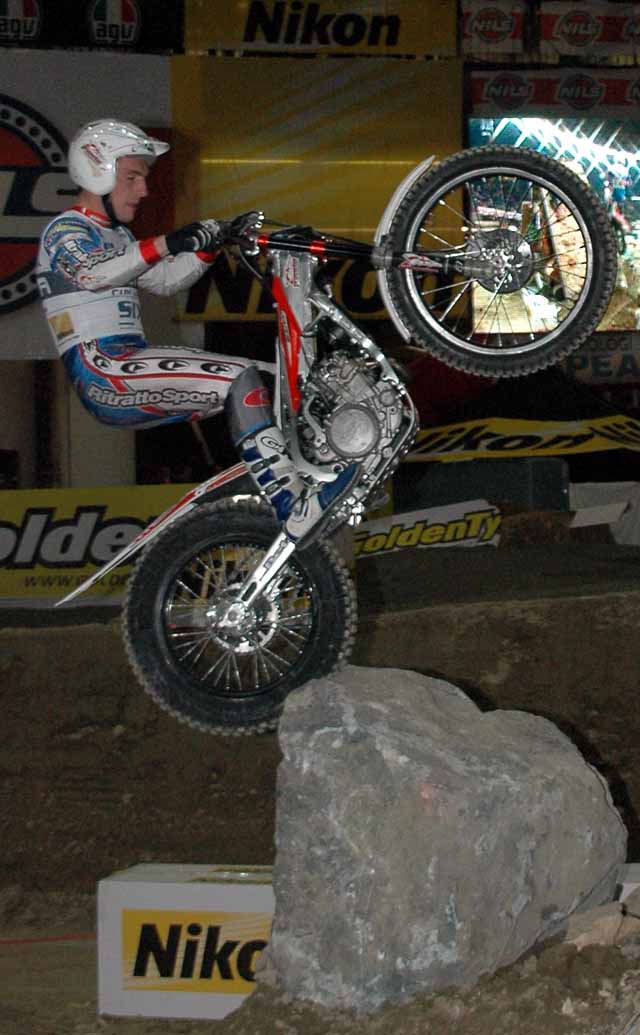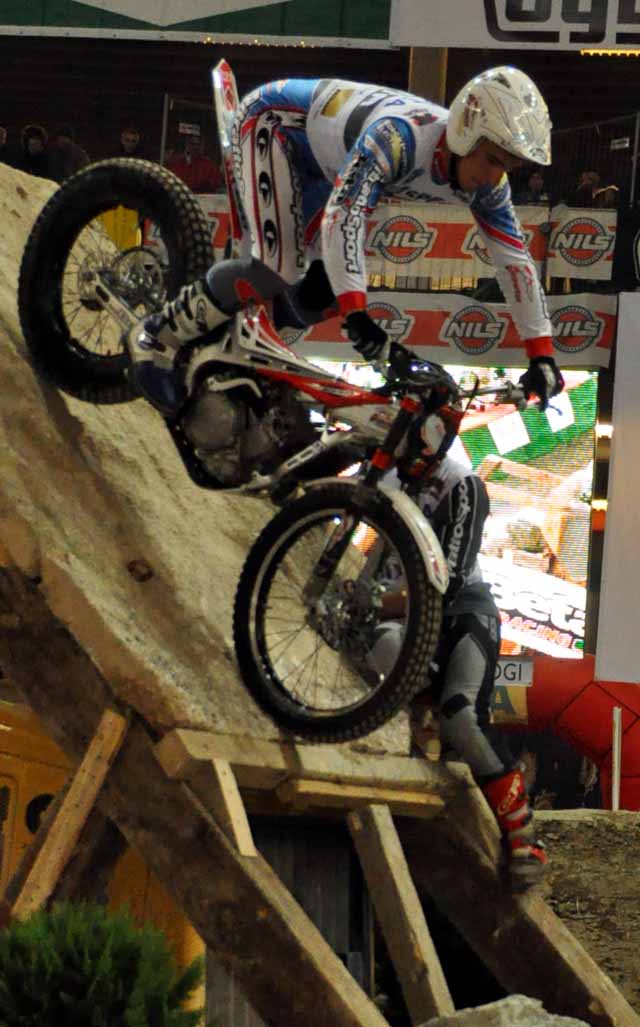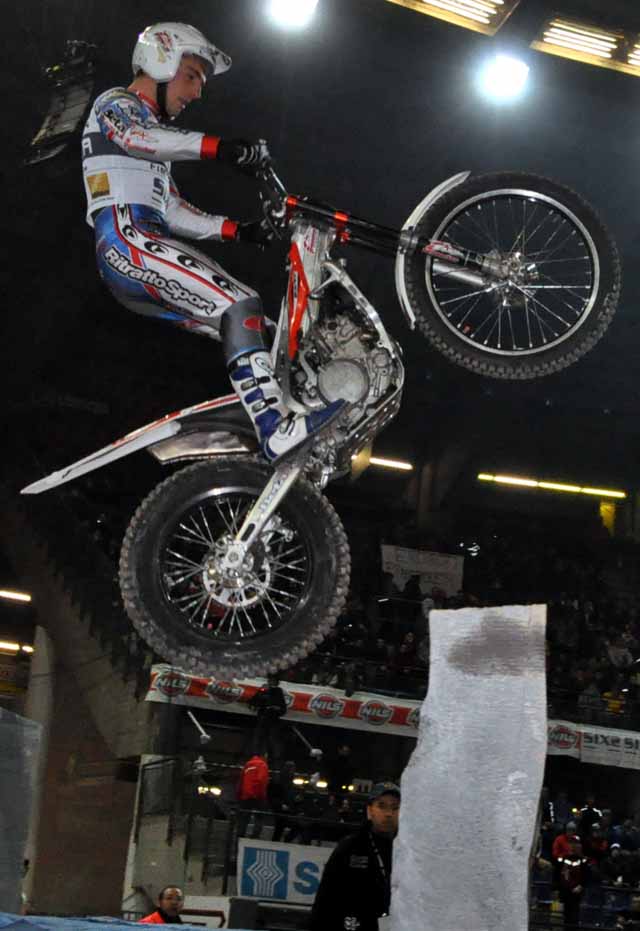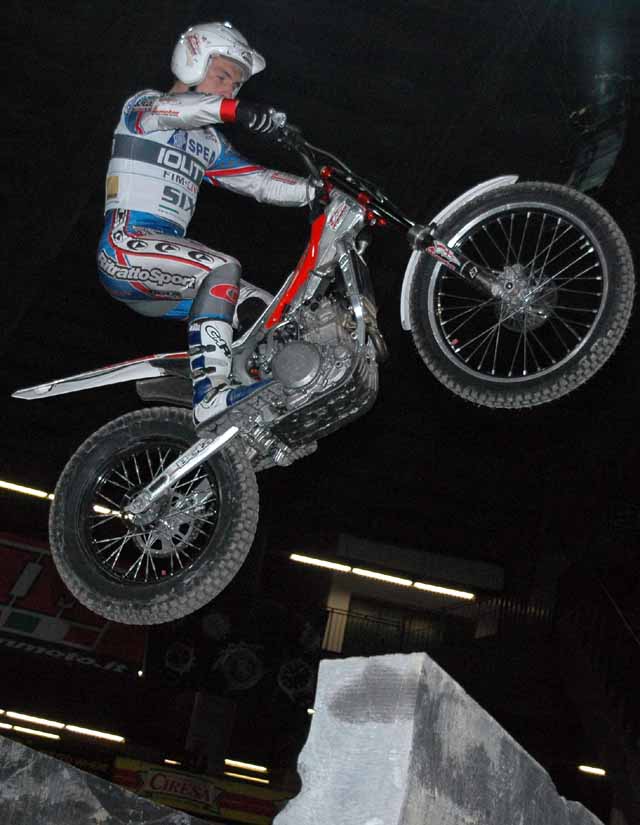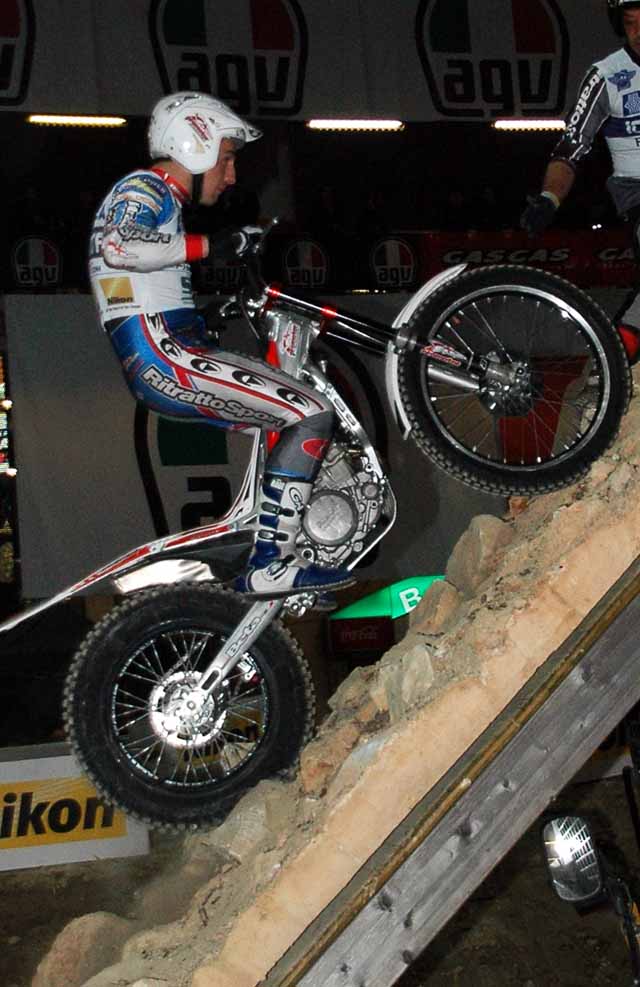 Martina Balducchi in Czech Rpublic,2010