15/05/11 - SPEA FIM World Champ.: Gefrees, GER

Montesa's Toni Bou started very well in the world championship held at Gefrees in Germany, with a convincent victory, demonstrating to be stronger than the rules, that strives to penalize him as first rider to start.
This year the sections are more difficult, due to the extension of half minute more as time limit (same of 2 years ago!), so opening all them is a heavy handicap. For everyone, but not for Toni. He made some mistakes, he crashed in section 3, but at the end of the first lap, he was still the leader.
Gas Gas' Raga tried to keep his step, but without successful. Being in late for a mechanical problem happened just after started (electrical reel), brought luck to Sherco's Cabestany. He has to ride alone or distant from his top rivals for almost all the first lap, but he was able to score 25 marks, just 4 more than Bou, occupying the runner-up position.
Third was Raga, scoring 28, than Montesa's Fujinami and Ossa's Fajardo tied at 35.
As you can deduce seeing the scores, nevertheless the good weather the sections were quite difficult. Indeed it was raining in the night before. Anyway as the terrain become more and more dry the scores dropped dramatically. Extraordinary the second loop of Fujinami: just 8 points. Too late for thinking to win, but enough to reach the podium, one mark behind Cabestany, who kept the second position even scoring 17 marks. Bou failed again section 3, but his score of 11 secured him, his victory of the season. Raga out of podium stayed ahead of Fajardo. Lampkin poor performance (today 9th) was due to his recent injury in the Scottish, but also for the growing level of young riders. Today after Dabill in sixth, we found Italian Grattarola, very determined and brave on sections as those.
In Junior class, four Spanish riders in the first 4 places. Gomez won ahead of his teammate Moret, than Borrellas and Pol Tarres.
Dominated by Sheppard the Youth class. Second French Tempier and third Italian Saleri. .
---------------------------------------------------------------------------------------
Toni Bou piu' forte dei regolamenti! Ottima partenza del 4 volte campione del mondo outdoor in Germania di fronte a circa 10000 spettatori. Anche su zone piu' difficili dell'anno scorso per il mezzo minuto in piu' concesso (come 2 anni fa!), l'ordine di partenza che penalizza il primo della classe non e' stato sufficiente ad arrestare l'incedere di Bou. Grande Grattarola al settimo posto e Salerisul podio della Youth!. Leggete il servizio su Motosprint martedi' prox
Clicca qui per le foto di tutti gli altri piloti azzurri!
CLASSIFICHE/RESULTS:
WORLD PRO
--
JUNIOR
--
YOUTH
--
1. Toni Bou, p. 32(21+11)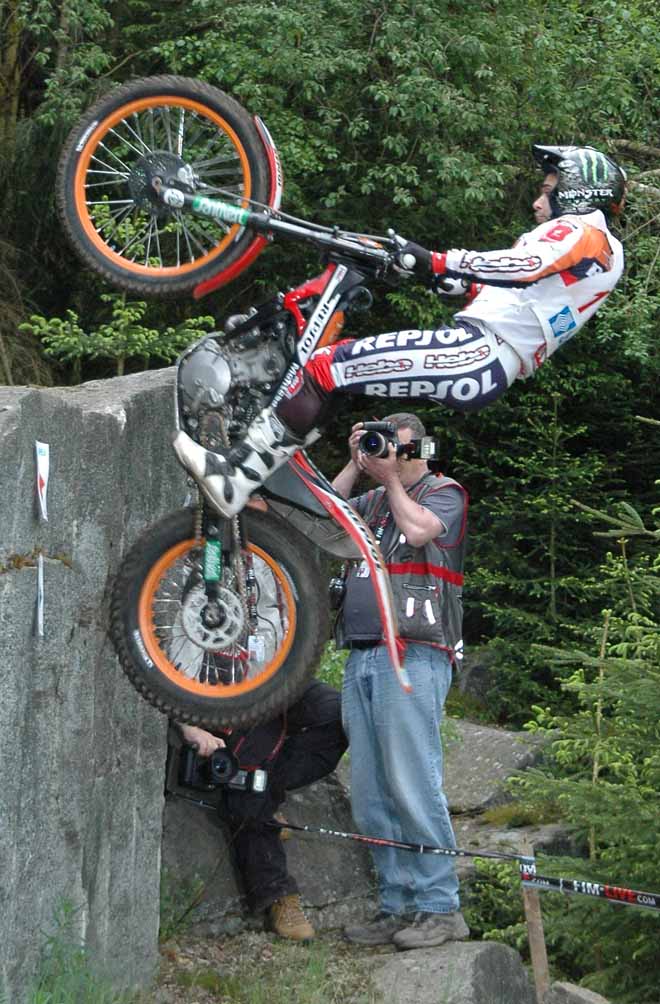 2. Albert Cabestany p. 42(25+17)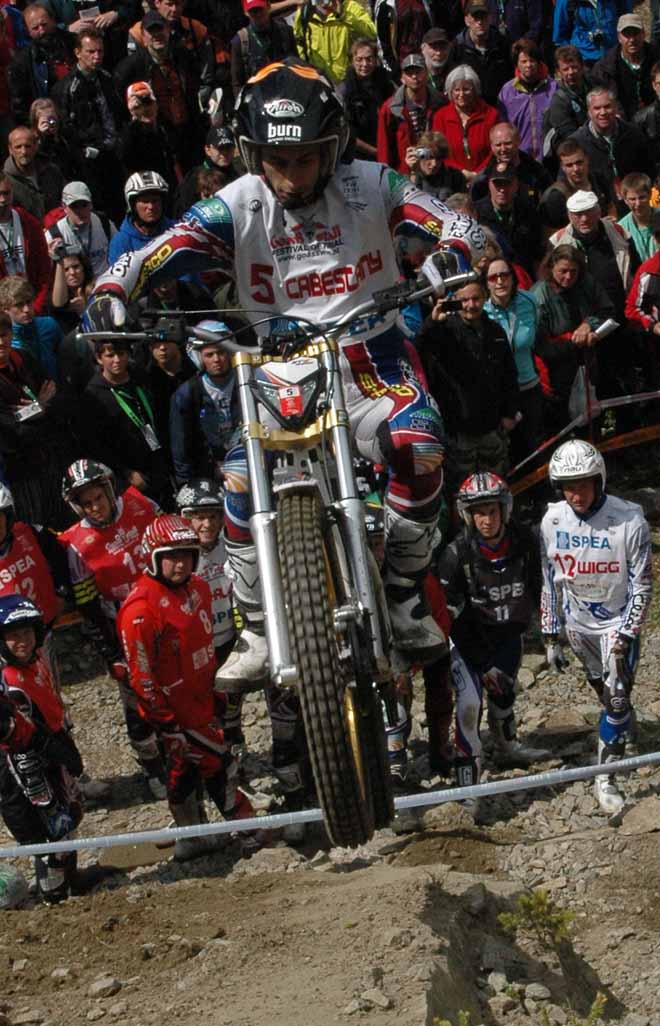 3. Takahisa Fujinami p. 43(35+8)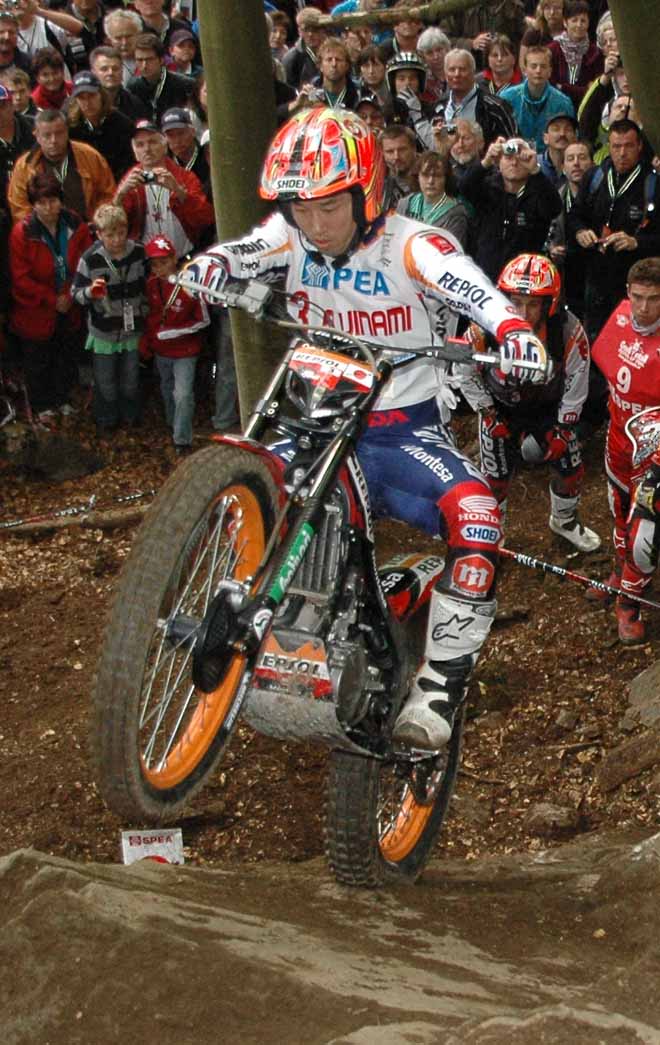 4. Adam Raga p. 50(28+22)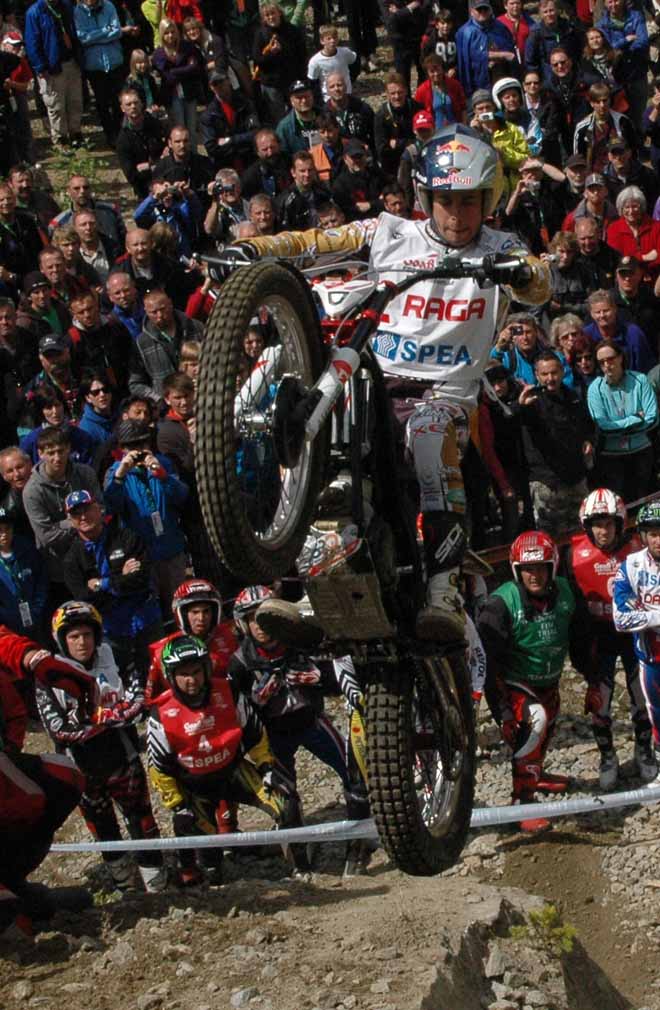 5. Jeroni Fajardo p. 58(35+23)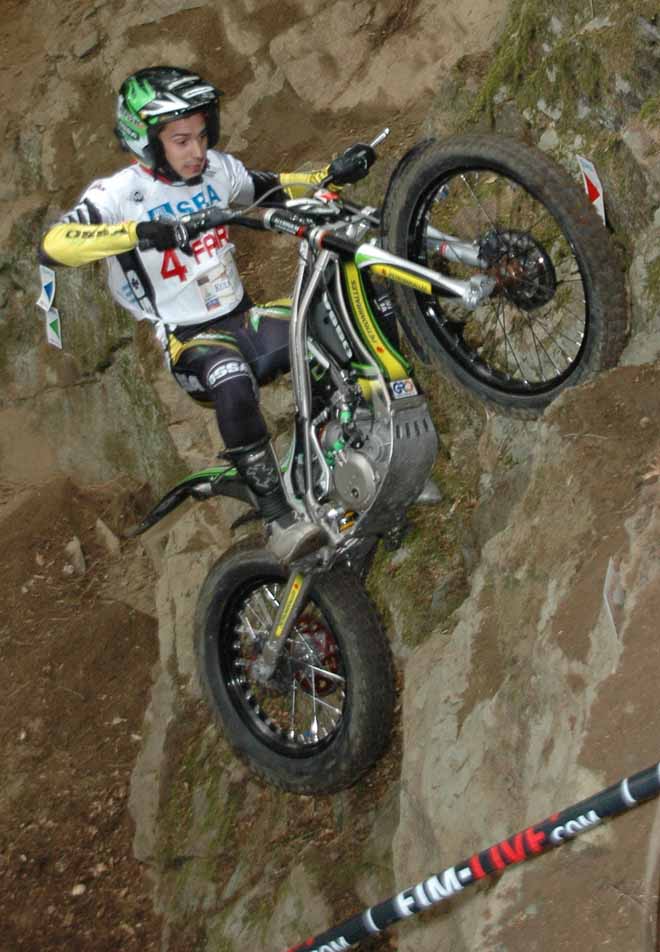 6. James Dabill p.85(45+39)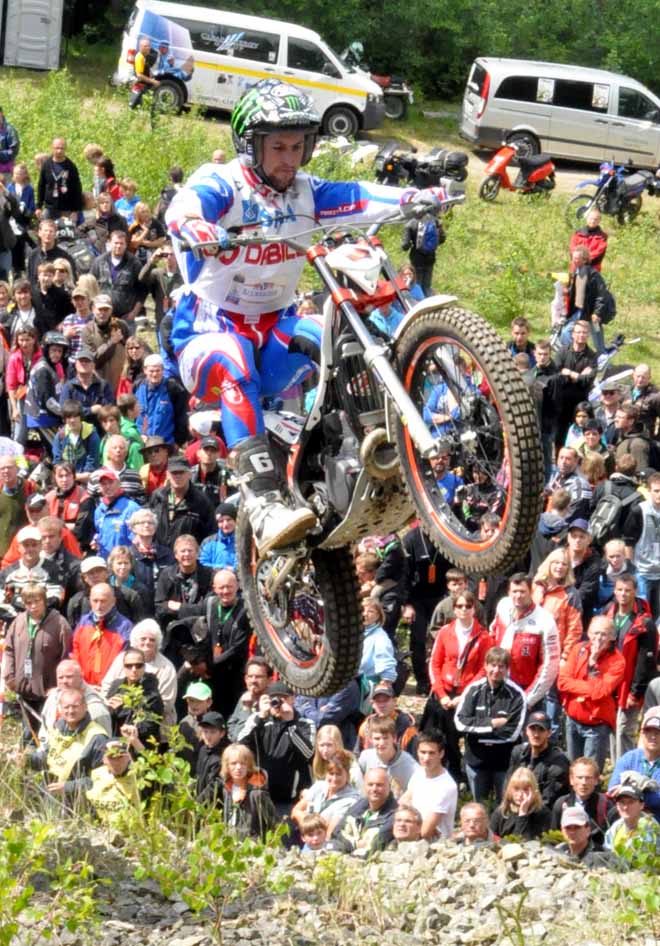 7. Matteo Grattarola p.93 (50+43)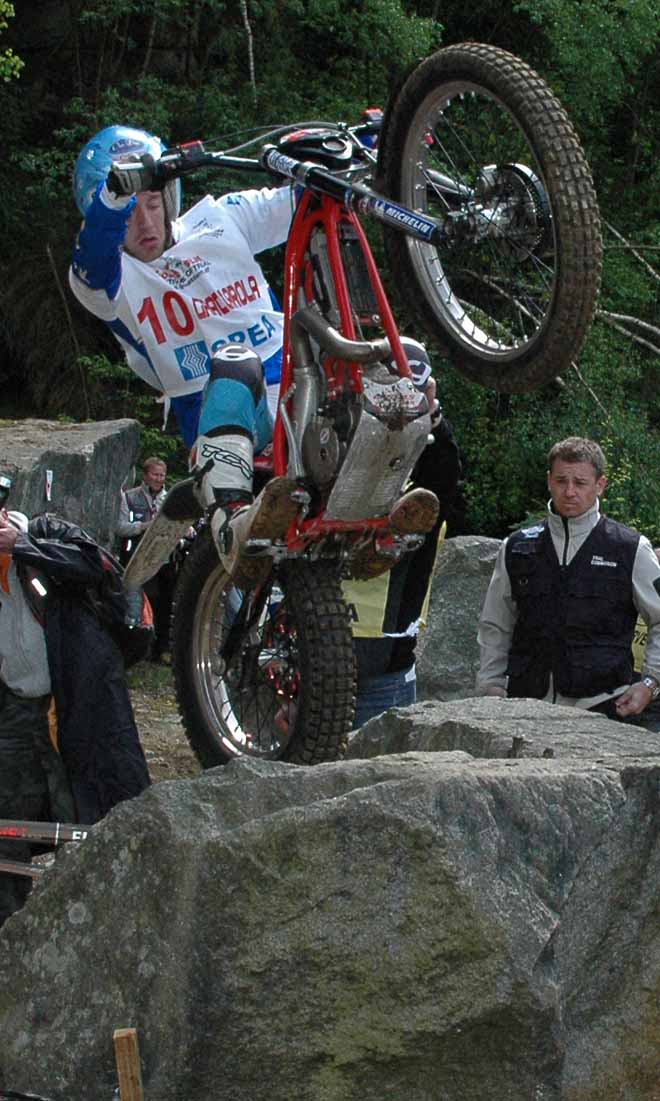 8. Michael Brown p. 96(51+45)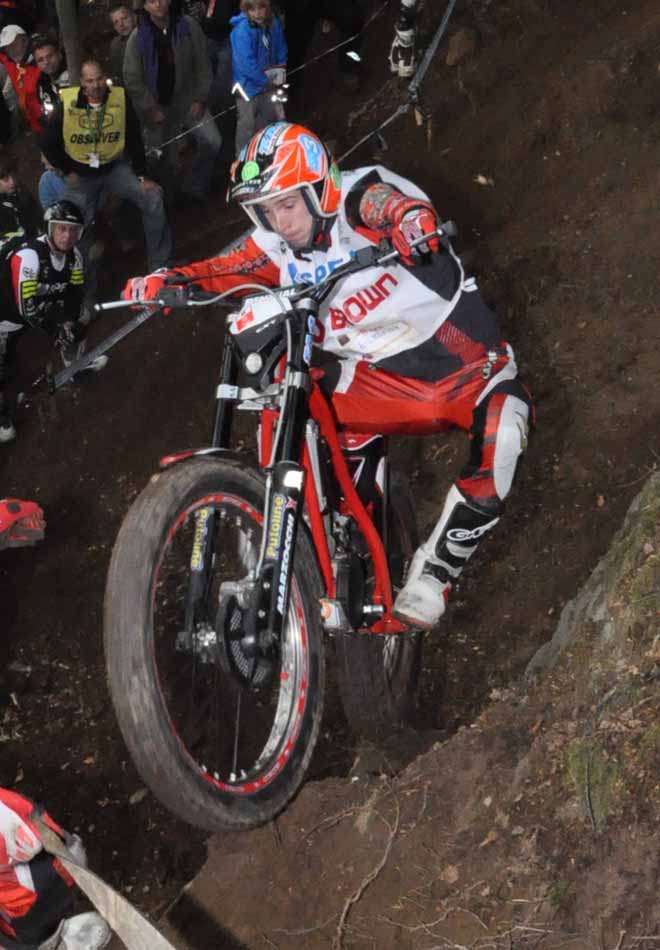 9. Dougie Lampkin p. 97(55+42)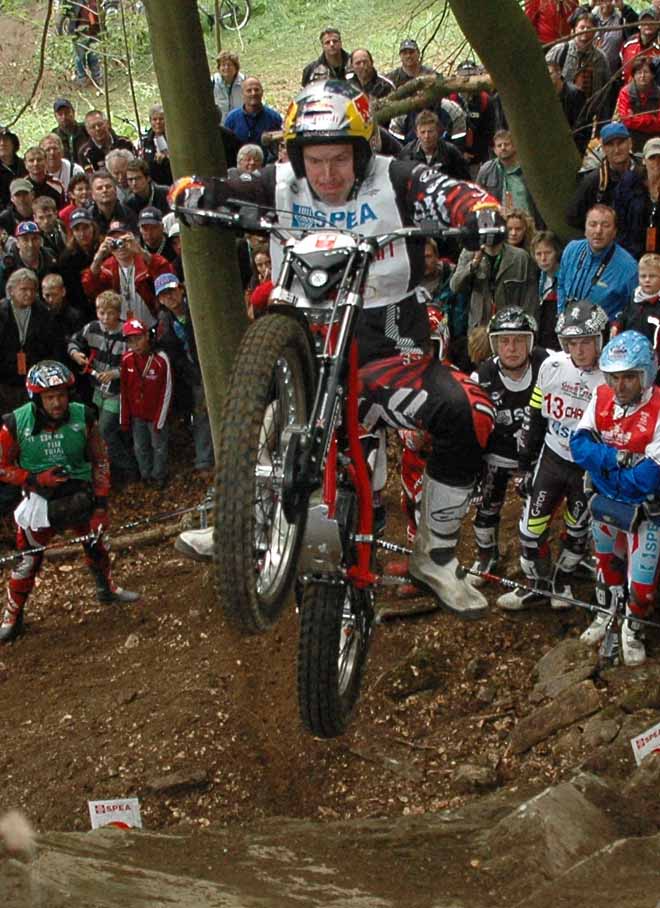 10. Loris Gubian p. 101(47+54)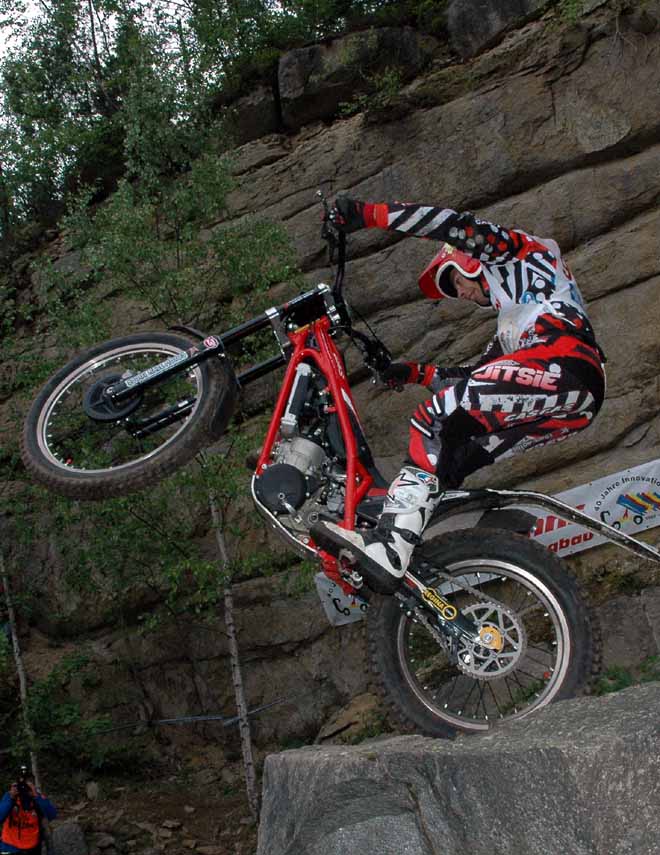 11. Jack Challoner p.109(62+47)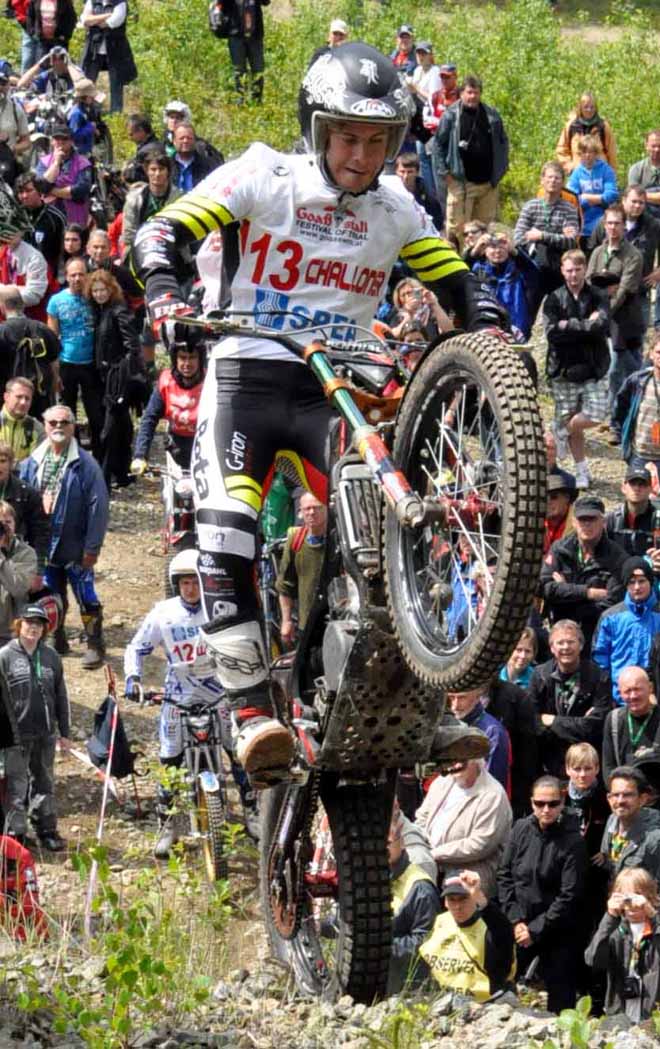 12. Carsten Stranghoner p. 116(59+57)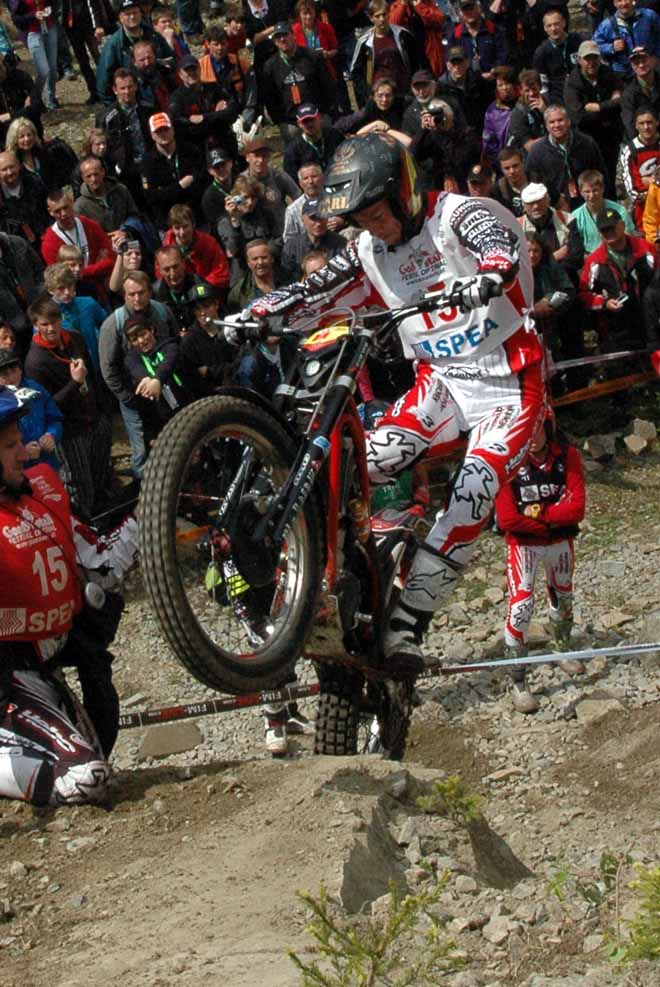 13. Alexz Wigg p. 120(61+56)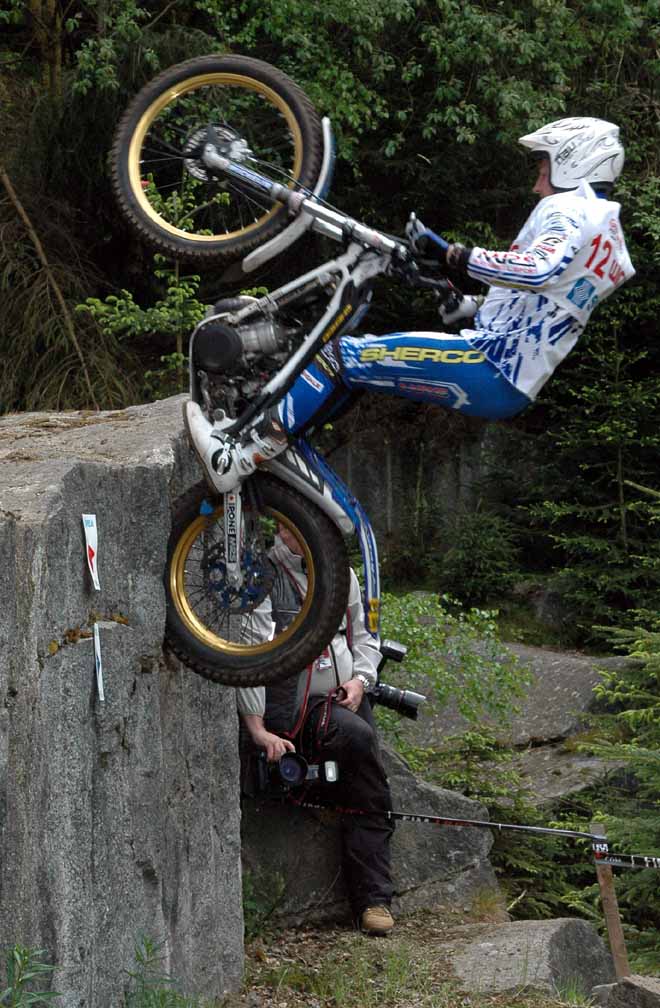 14. Francesco Iolitta p. 129(68+61)