05/02/12 - Barcelona: Bou continues to be the king!

Toni Bou - Repsol Montesa conquers the Barcelona'arena winning for the fourth consecutive time (six in total) the Trial Indoor. It was the 35th edition, organized with the 13th edition of the Super-Enduro World Indoor.
This time the Trial round was not included in the FIM World X-Trial series and this fact let organisers try new formula.
The top riders of the world X-Trial were present, so the level of the event was the same of an event included in the series.
More than 10000 spectators watched both the races. In the Super-Enduro, ex-trialist Tadeuz Blazusiak - KTM, won and clinched the title.Dougia Lampkin - Gas Gas finished in the top ten.

Trial Results

1. Toni Bou (Montesa Honda) 6;
2. Albert Cabestany (Sherco) 17;
3. Jeroni Fajardo (Beta) 28;
4. Takahisa Fujinami (Repsol Montesa Honda) 20;
5. Adam Raga (Gas Gas) 21;
6. Dani Oliveras (Ossa) 31 .

---------------------------------------------------------------------------------------

Bou continua a regnare!

Toni Bou - Repsol Montesa conquista l'arena di Barcellona, vincendo per la quarta volta di seguito (sei in totale) il Trial Indoor. Si e' trattato della 35-esima edizione, organizzata con la 13-esima del mondiale di Super-Enduro
Questa volta la gara di Trial non faceva parte del mondiale FIM X-Trial e questo ha permesso agli organizzatori di provare una nuova formula.
Tutti i top rider del mondiale X-Trial erano presenti, quindi il livello e lo spettacolo non sono stati inferiori alle prove del campionato.
Sono stati piu' di 10000 gli spettatori delle due gare. Nel Super-Enduro, l'ex-trialista Tadeuz Blazusiak - KTM, ha vinto gara e titolo.Dougia Lampkin - Gas Gas ha finito nei primi 10.
Toni Bou -foto d'archivio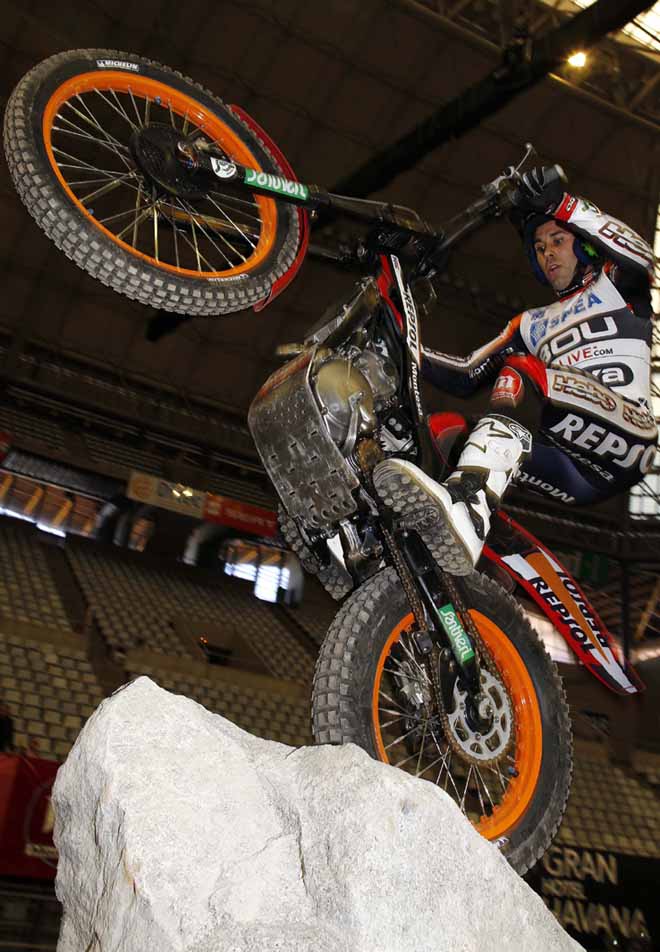 Albert Cabestany (-foto d'archivio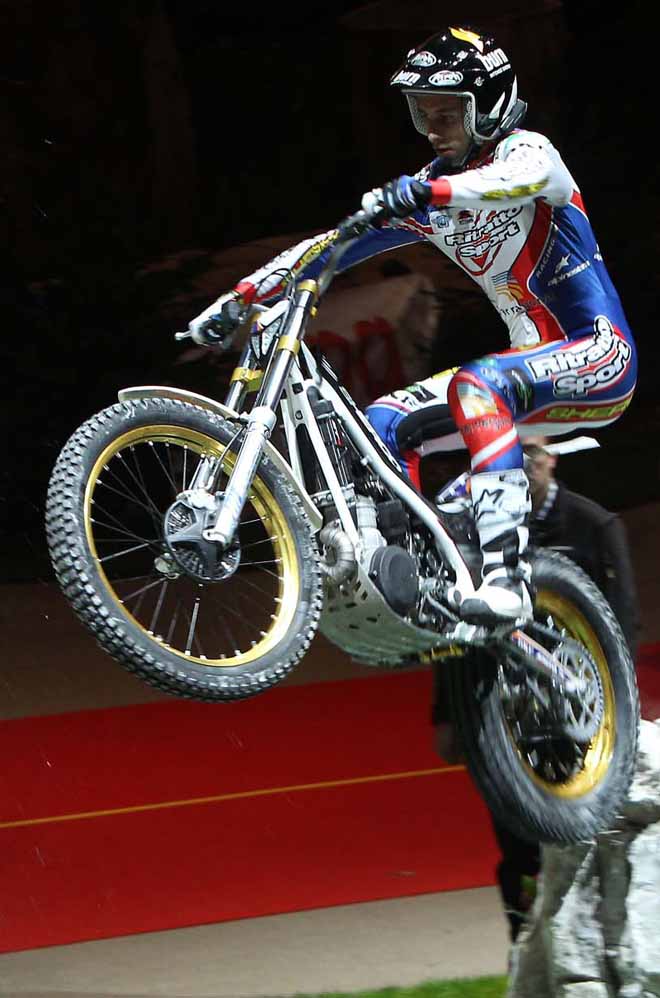 Tadeuz Blazusiak (foto di FIM-Press)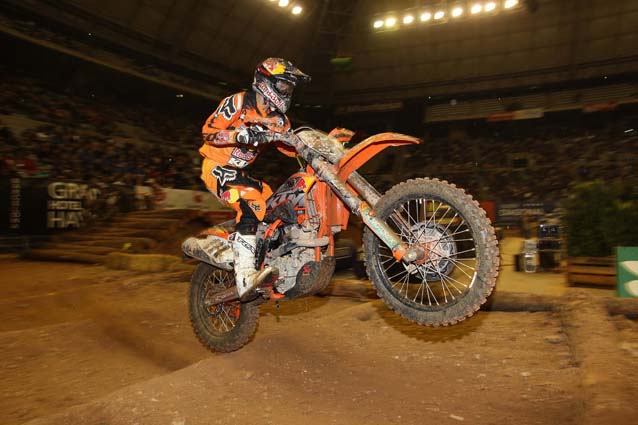 Dougie Lampkin (foto di Jake Miller)