09/05/12 - SCOTTISH six days trial - ONLY PASCUET STILL CLEAN
Jordi Pascuet (JotaGas) sat alone at the top of the leader board as the 2012 Scottish Six Days Trial (SSDT) reached its halfway stage earlier today. The Spanish rider went clean for the third day in a row, to give himself a real possibility of providing the new bike brand with an incredible SSDT winning debut with three days to go.

However having already won the SSDT five times previously, Dougie Lampkin (Gas Gas) remains a strong threat to spoiling the Spanish party as he dropped just a single dab today to stay very much in contention for top honours come the end of the week. The struggle at the top is far from a two-way fight at this stage, with a mere nine marks separating the top ten riders. Ian Austermuhle (Beta) and Alexz Wigg (Gas Gas) are a part of this elite chasing group having both gone clean today along with Pascuet, and currently hold fifth and ninth places overall respectively.

Centenary SSDT victor James Dabill (Beta) could still make it two wins in a row, his tally of one for today and three for the week thus far means he continues to be in touching distance of his two peers. It is a very similar story for Michael Brown (Gas Gas) who has often been the bridesmaid in this classic event, but is yet to get his hands on the famous trophy. His one dab ride today puts him on four marks in total and certainly keeps alive his dream of seeing his name engraved on the main piece of silverware come Saturday evening. In the sub plots, Emma Bristow (Ossa) continues to lead her female rivals as she bids for a second win in a row, whilst young Bradley Cox (Beta) remains on course to be the best newcomer after yet another day that confirmed his liking of the traditional Scottish hazards. Runner up to Amos Bilbao (Montesa) last year in the Over 40 class, John Shirt now looks a good bet to go one better this time around. The fight to be top Scottish rider remains fierce, with Andrew Anderson (JotaGas) currently heading the pursuing clan.

Day three of the 2012 SSDT proved to be the toughest so far, with the many moor crossings taking their toll on the tiring riders on a day when there was little time to relax. The early runners were faced with a new opening group at Loch Eil that proved to be a slippery start before moving on to the more familiar sections at Annat and Trotters Burn, which were equally as slick for the front riders. This was a theme that continued throughout the day, with the later riders enjoying the biggest benefit of riding at the back of the pack thus far this week.

Tomorrow sees the second and deciding half of the trial get underway with the longest daily route of the six. Thursday begins with the hefty jaunt out to Chairlift, which accounts for 24 of the 126 miles that will be completed by the remaining riders. The long day will come to a close with seven sections at Fersit, which can often play an important part in deciding the eventual winner.

The SSDT is organised by the Edinburgh & District Motor Club. EventScotland is continuing to support the event this year as part of its national funding programme. There are 275 competitors taking part in this year's event between 7th and 12th May. The SSDT is free for spectators to watch on all days. The official event programme, containing routes and spectating opportunities along with a range of interesting articles and additional information, is available to purchase in and around Fort William. It is available to buy online and further details can be found on the event's website at www.ssdt.org.
photos and news kindly sent by Andy and Jake Miller
--------------------------------------------------------------------
Solo Pascuet gira ancora a zero.
Michele Bosi rimane al 74-esimo posto. Sara Trentini e' 224-esima, quindi Pietro Cinotto (248), Roberto Vacca (252), Carlo Fabbri (259), Matteo Vacca (262). Ritirato Michele Cinotto.

--------------------------------------------------------------------
--------> CLASSIFICHE/RESULTS:
--------------------------------------------------------------------
Alexz Wigg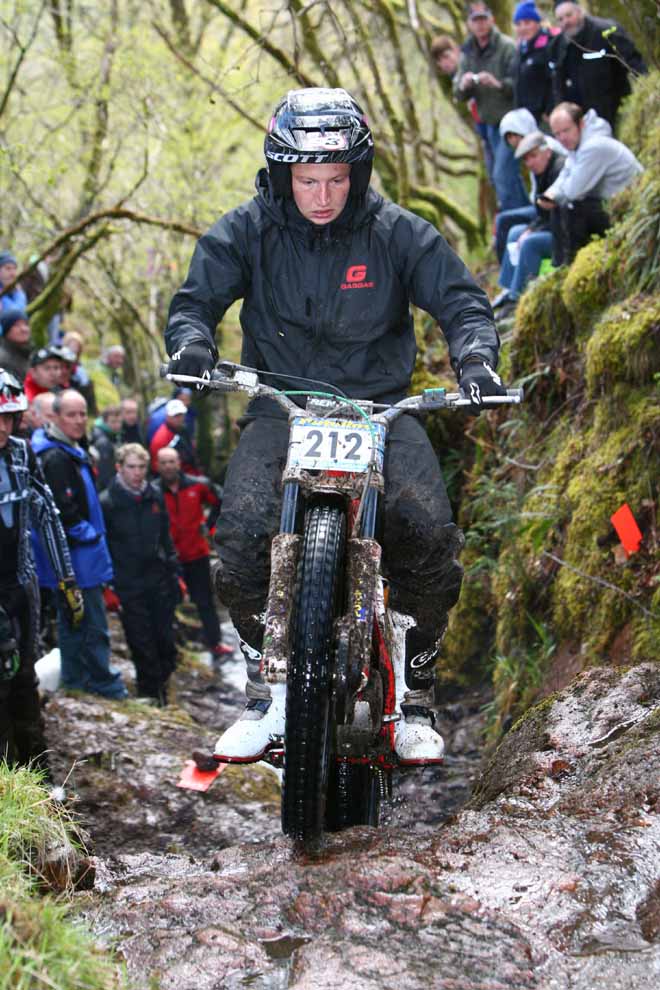 Gabriel Reyes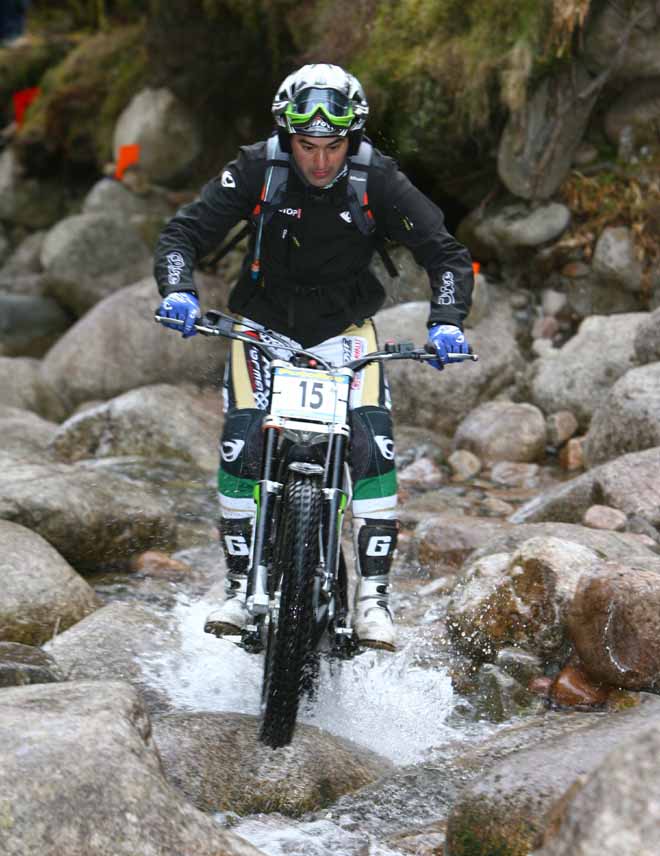 Giles Burgat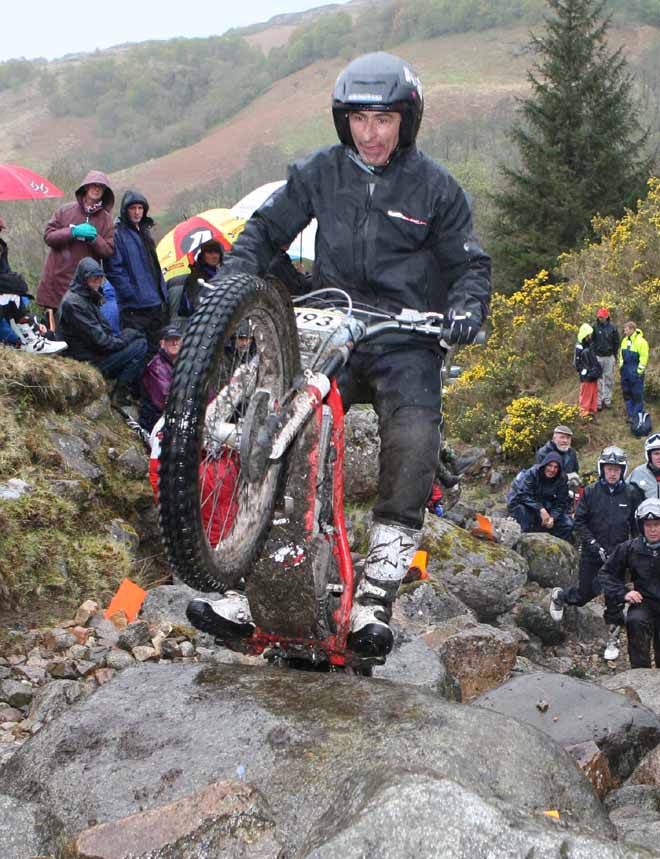 Michele Bosi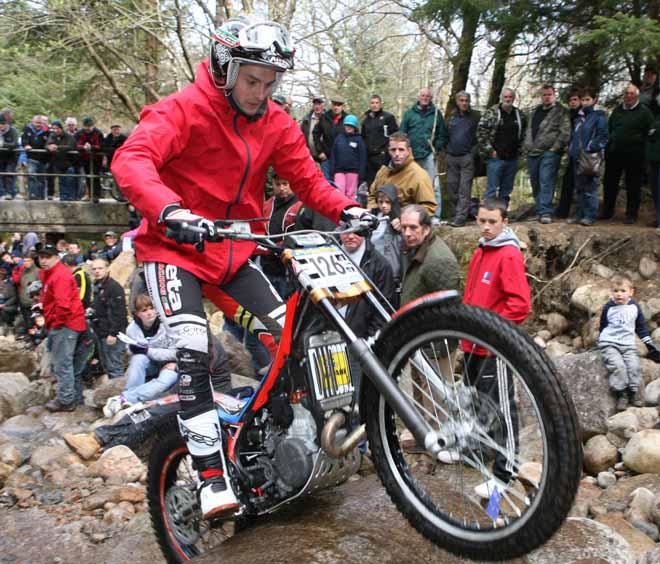 Sara Trentini