10/05/12 - SCOTTISH six days trial - LAMPKIN MOVES INTO THE LEAD ON TOUGH THURSDAY
As the 2012 Scottish Six Days Trial (SSDT) moved into the sharp end of the competition, Dougie Lampkin (Gas Gas) emerged as the new overall leader. Whilst the thirty-six-year old bemoaned his failure in the final group at Fersit today, when he unexpectedly stalled his two-stroke machine, the five times previous SSDT winner's daily total of six marks was still sufficient to put him clear of the pack. Dougie's tally for the week now stands at seven marks, giving him a three mark advantage over his closest challenger.

Jordi Pascuet (JotaGas) who had topped the tables for the opening three days saw his crusade for the win falter slightly as he dropped 13 marks today after having been clean up until this morning. The popular Spanish rider now sits third place in the overall rankings, but remains very much in contention with two days to go.

Last year's runner up Michael Brown (Gas Gas) has now moved up into second place on ten marks, after having lost six marks today. His plight for his first ever SSDT victory continues, so could 2012 just be Michael's turn to take the top spot? James Dabill (Beta) is still in the hunt to make it two wins in a row, he is currently tied with Pascuet on thirteen marks in total. As with Lampkin, Dabill's heaviest losses came at the latter sections of the day with him adding eight to his score after his passage through the final Fersit group.

Enduro rider Tom Sagar (Montesa) continues to show his all round bike skills, his tally of eight today keeps him in an incredible fifth spot overall. 2010 SSDT winner Alexz Wigg (Gas Gas) was one of four riders to record a score of six marks today, that being the equal best performance for Thursday. Wigg sits just one mark behind Sagar in sixth position in the main results table at this point.

Newcomer Bradley Cox (Beta) found out what a real 'Scottish' day is like, yet despite the rough and near arctic conditions the teenager still heads the list of best first timers. Emma Bristow (Ossa) has experienced the harsh nature of this event before, however remains undeterred in her campaign to become the top female rider for the second year in a row.

Scotland's flag waver Andrew Anderson (JotaGas) is still the number one home rider, yet is under pressure from the ranks and will need to keep an eye on local protagonist Kevin Dignan (Gas Gas) who is a man on the move. Despite his early start today Adam Norris (Beta) is now closing in on Over 40 class leader John Shirt (Gas Gas) to set up a tense finale between these two SSDT veterans.

Day four lived up to its billing, with it not only being the longest route of the week, but also the toughest as the Scottish weather added extra severity to an already challenging day. Even the top riders suffered in the driving rain and near freezing temperatures, so it is hard to imagine just what the lesser lights have been through today just to make it back to the parc ferme ready for the final two days of competition. Friday is always a favourite amongst riders and spectators alike. The 82-mile trip around the peninsula offers easy access for the fans to hop from group to group, whilst the mainly tarmac route will provide welcome respite for the weary bodies that now have the finish in sight

The SSDT is organised by the Edinburgh & District Motor Club. EventScotland is continuing to support the event this year as part of its national funding programme. There are 276 competitors taking part in this year's event between 7th and 12th May. The SSDT is free for spectators to watch on all days. The official event programme, containing routes and spectating opportunities along with a range of interesting articles and additional information, is available to purchase in and around Fort William. It is available to buy online and further details can be found on the event's website at www.ssdt.org.
photos and news kindly sent by Andy and Jake Miller
--------------------------------------------------------------------
Lampkin prende il comando nella giornata piu' dura!
Ora i distacchi cominciano ad essere significativi. Lampkin con i 6 punti di oggi va a 7 e scavalca Pascuet, incappato in 13 errori. Bene Brown, anche lui gira a 6 e con un totale di 10 si insedia al secondo posto. Terzi a 13 Dabill e Pascuet.

Michele Bosi fa un gran balzo fino al 56-esimo posto. Sara Trentini e' 221-esima, quindi Pietro Cinotto (237), Roberto Vacca (243), Carlo Fabbri (246), Matteo Vacca (250).

--------------------------------------------------------------------
--------> CLASSIFICHE/RESULTS:
--------------------------------------------------------------------
Dougie Lampkin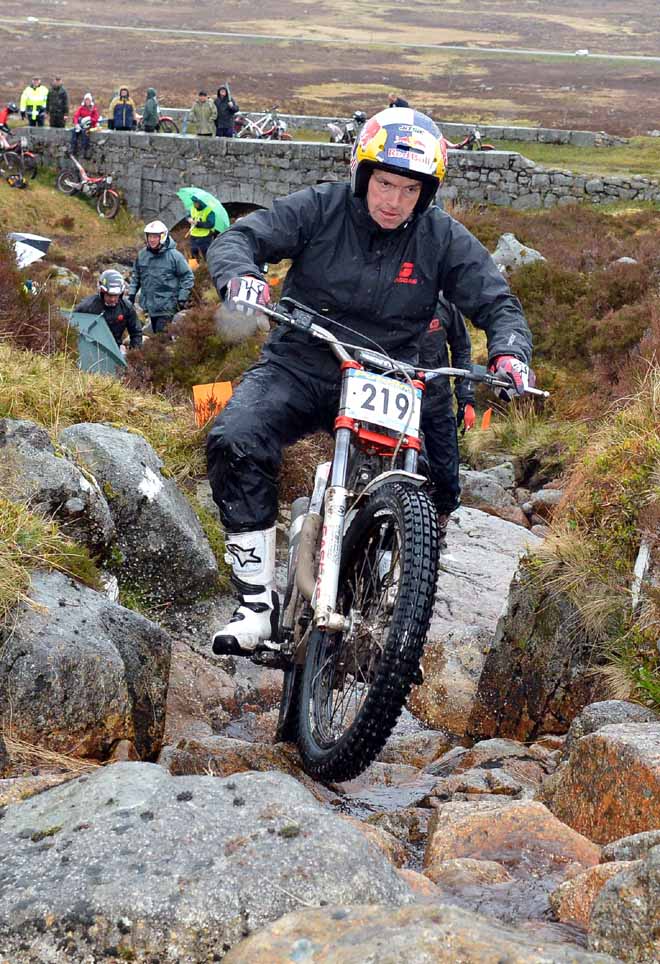 Michael Brown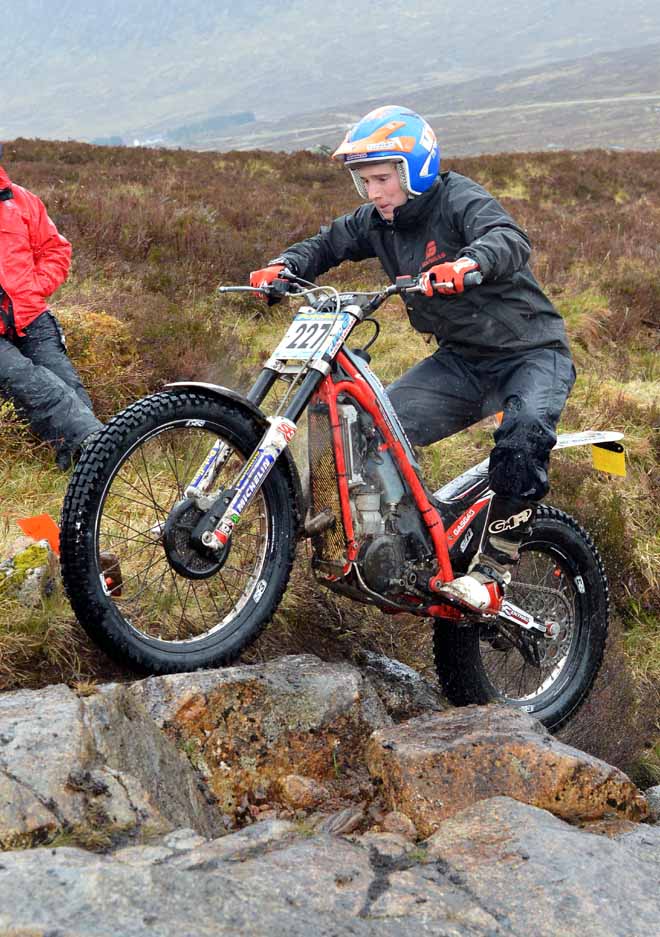 Jordi Pascuet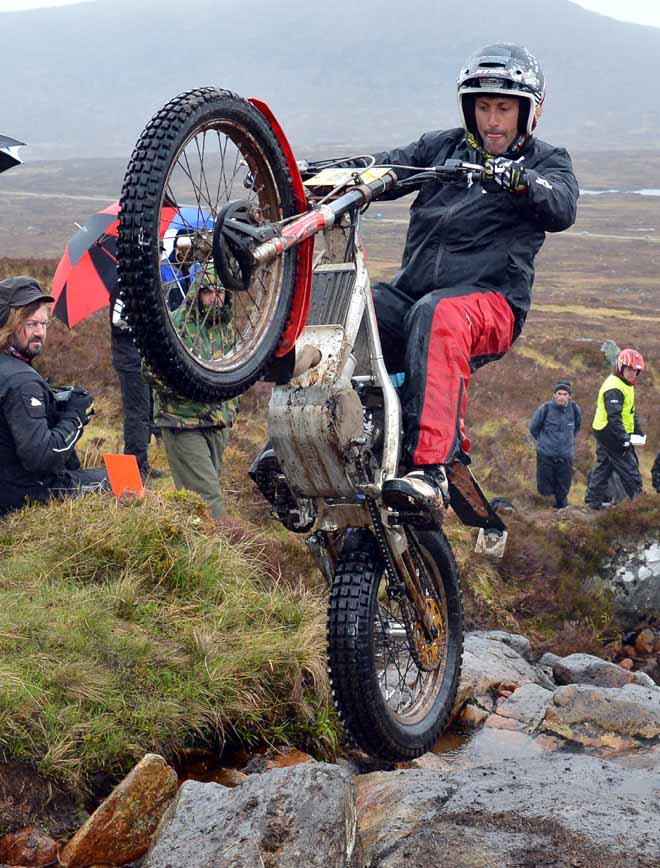 James Dabill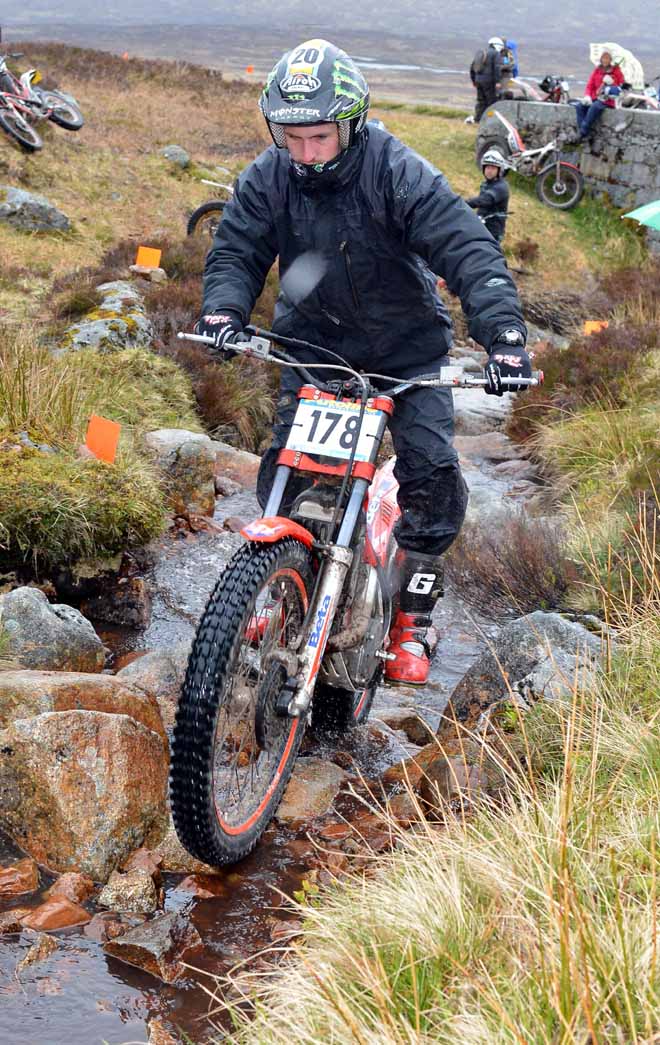 Michele Bosi