10/05/12 - SCOTTISH six days trial - LAMPKIN, DABILL AND BROWN IN TWO POINTS
After five long days of battle incredibly only two marks separate the top three riders, leaving everything set for a tight and tense finale to the 2012 Scottish Six Days Trial (SSDT). Dougie Lampkin (Gas Gas) will take a single mark lead into the final day of the event tomorrow as he bids to claim a record-breaking sixth win at this world famous event. His closest challenger James Dabill (Beta) rode himself right back into contention today, as he went clean on a day when his rivals all increased their tallies.

Both Lampkin and Dabill have previously tasted the winner's champagne in the Scottish Highlands, the latter having been victorious during last year's centenary SSDT and also in 2007, whilst Dougie has won the SSDT no less than five times already. Currently sitting in a close third place, Michael Brown (Gas Gas) will be going all out tomorrow to claim his first 'Scottish' win so as to bring to an end his series of four runners up finishes, the last of these bridesmaid performances coming just 12 months ago.

Lampkin saw his advantage at the head of the pack reduced today as he embarked on a damage limitation exercise whilst riding at the front of the field along with Brown. The Gas Gas duo rode the boulder strewn hazards at their slipperiest, whilst Dabill made the absolute most of his late start time. Early event leader Jordi Pascuet (JotaGas) has dropped off the leading pace slightly in the last two days and now finds himself in a scrap for a potential fourth place overall with Alexz Wigg (Gas Gas) who has improved as the week has worn on.

Emma Bristow (Ossa) has edged further clear of Becky Cook (Beta) in her quest to be the best female rider for the second year in a row. Given the size of her advantage, barring a disaster on day six she now looks the clear favourite to do so. Seventeen-year-old Bradley Cox has ridden himself into a similar position, and has every chance of walking away with the best newcomer trophy come tomorrow evening.

Andrew Anderson (JotaGas) remains the highest placed Scottish rider in the competition and will now focus on nursing home his new Spanish machine to claim this native prize. John Shirt (Gas Gas) is under severe pressure at the top of the Over 40 class, as Adam Norris (Beta) continues to close in on him with just one day remaining.

Friday proved to be the usual friendly route, with riders enjoying their tour of the peninsula and the limited off-road excursions, which gave them the opportunity to recover slightly after the two tough previous days in the saddle. Pipers Burn turned out to be the first real test for the top riders, with conditions being green and slippery for the early runners. The familiar stops thereafter at Glenuig, WD's, Laudale and Camasnarcroise offered a good variety of hazards, before the final run in provided a sting in the tail for many of the riders.

With the finish now in sight, the remaining riders have the task of making it through the last day, which will add another 58-miles to their weekly tally that stands at over 500 miles in total. Famous sections such as Callart Falls, Pipeline, Ben Nevis and finally Town Hall Brae will bring the 2012 Scottish Six Days Trial to a dramatic close, with only one rider out of the 276 who started being declared the winner.

The SSDT is organised by the Edinburgh & District Motor Club. EventScotland is continuing to support the event this year as part of its national funding programme. There are 276 competitors taking part in this year's event between 7th and 12th May. The SSDT is free for spectators to watch on all days. The official event programme, containing routes and spectating opportunities along with a range of interesting articles and additional information, is available to purchase in and around Fort William. It is available to buy online and further details can be found on the event's website at www.ssdt.org.
photos and news kindly sent by Andy and Jake Miller
--------------------------------------------------------------------
Lampkin, Dabill e Brown in due punti.
Lampkin rimane al comando ad un giorno dal termine, ma il suo vantaggio e' di solo 1 punto su Dabill, che ha chiuso la giornata indenne da penalita'. Ancora un punto in piu ed ecco Brown. Si prospetta un gran finale.

Sfortunato Michele Bosi, costretto a saltare 5 zone per problemi meccanici. Prende 50 punti per ogni zona saltata e crolla al 193-posto. Sara Trentini resiste ed ora si trova in 214-esima posizione, bene anche Carlo Fabbri (236). Si ritirano Pietro Cinotto, Roberto Vacca e Matteo Vacca .

--------------------------------------------------------------------
--------> CLASSIFICHE/RESULTS:
--------------------------------------------------------------------
Dougie Lampkin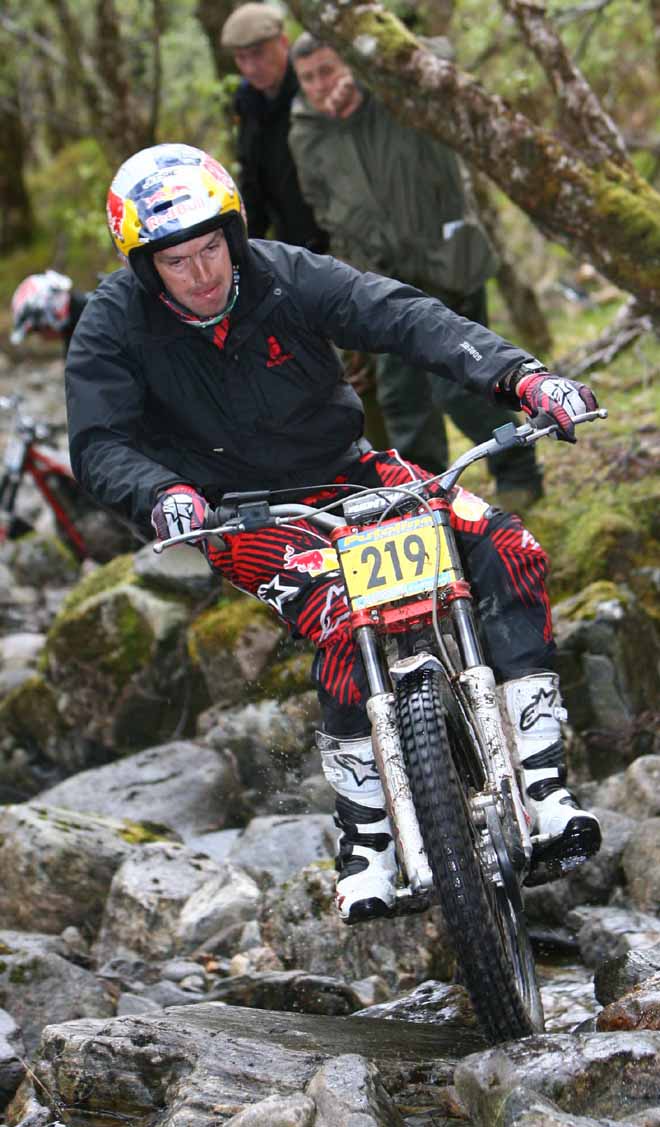 James Dabill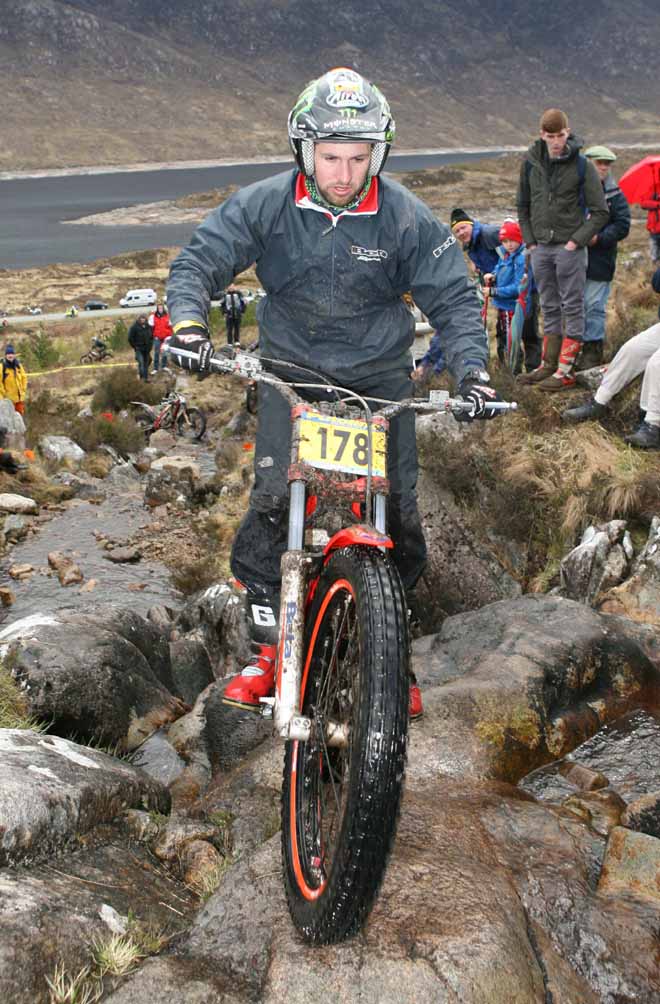 Michael Brown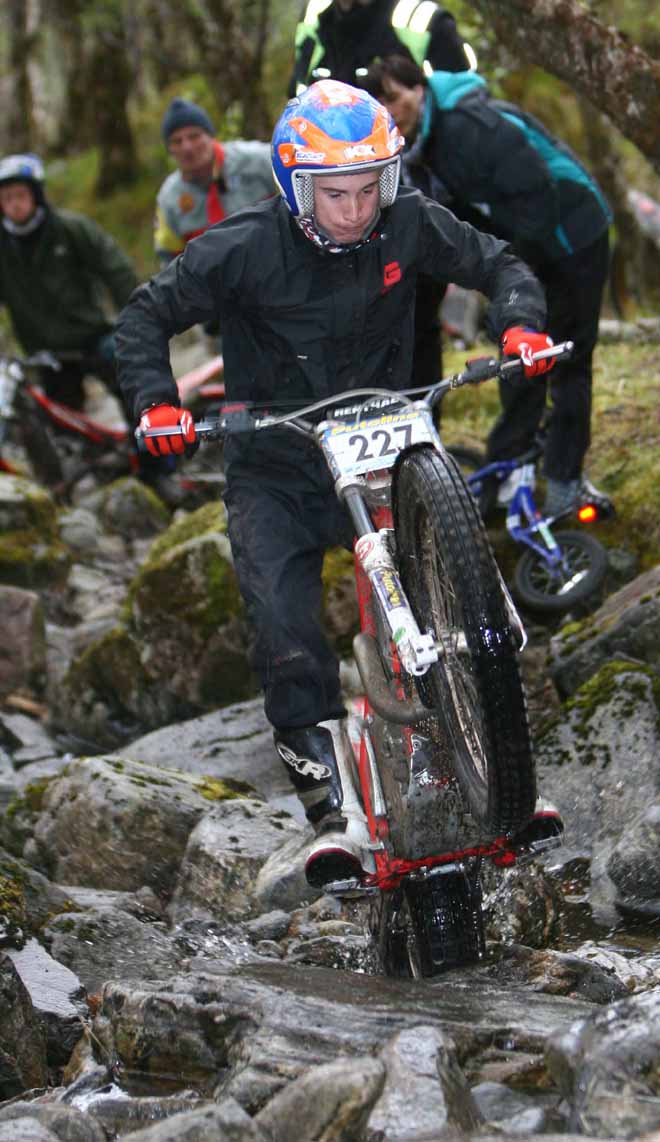 Jordi Pascuet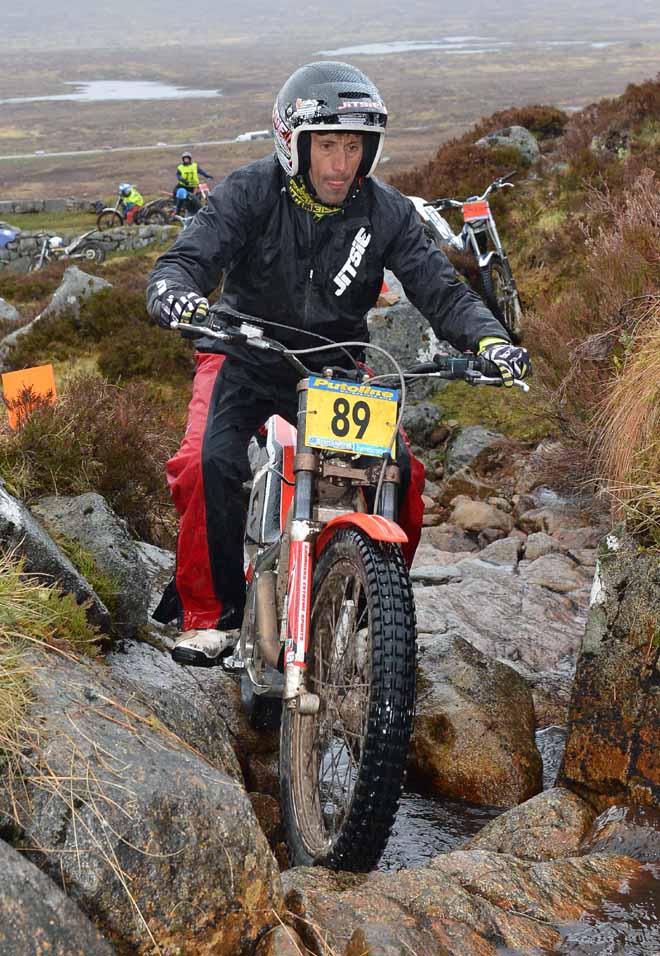 Alexz Wigg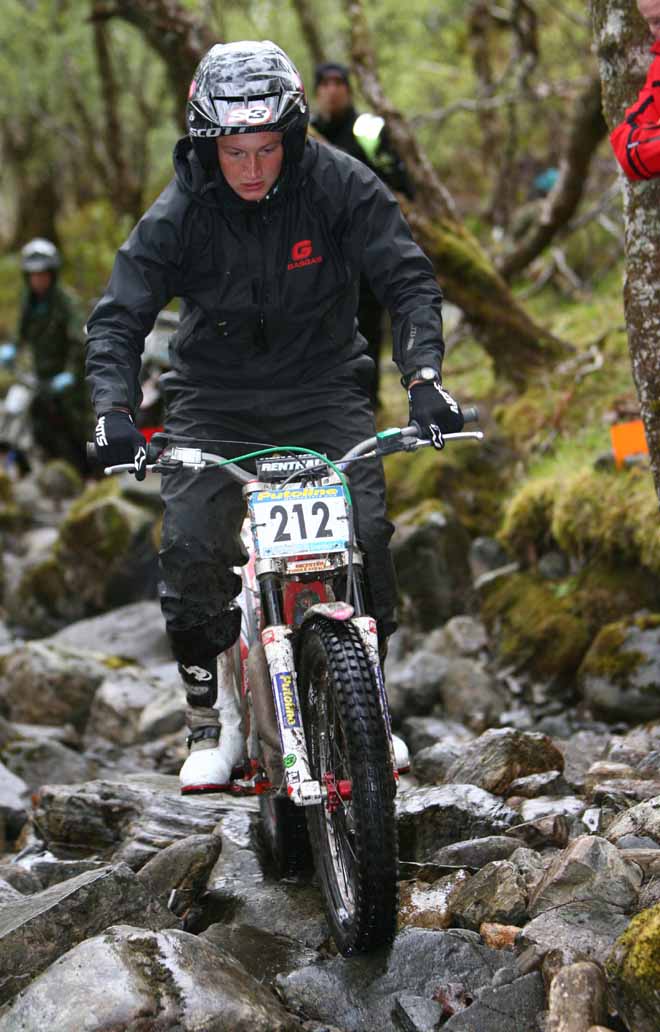 Carlos Casas
Becky Cook