07/04/12, Varallo Sesia - Jaime Busto and Laia Sanz topped the first podiums!

Spanish Jaime Busto - Beta and pluri-champion Laia Sanz-Gas Gas are the first European riders to climb the highest step of podium at the first round of the 2012 Youth Cup and Women Championship, held at Varallo Sesia, Piedmont, North-West of Italy. More than seventy the entries divided in the usual four classes.

In the top class of the very young riders there were 4 pilots that made a very close battle for the win. At half competition German Franz Kadlec – Gas Gas, was leading, having lost just 14 marks on the 12 sections put in the loop. One point more for Iwan Roberts – Beta and still separated by 1 single mark, was the future winner Busto. Not distant in fourth position, Italian Gabriele Giarba, Beta, scoring 18. Heavily conditioned by the weather the second lap of this class. Indeed after a sunny morning a violent shower dropped on the course, hitting the class of riders that start last. Busto rode very well in the wet conditions, improving his score: 11 points. Behind him, Roberts, who scored 16, while only third the temporary leader Kadlec.

No story in the women class, where though Lala Sanz was late in preparation for a recently injury in Motorally, she dominated again the scene. Riding very fast she cleaned the whole first loop. Then she dropped two feet in one slippery section drawing in a stream. With her total score of 2 points, she assured the first win of the season. The second place was a tight English battle between Becky Cook – Beta and Emma Bristow – Ossa. The former had the upper hand by 6 points (13 against 19).

In the crowded International Youth class, where riders rode simplifying sections , the podium was completely Italian's! Marco Fioletti, Scorpa beat Luca Corvi and Davide Delucchi, who finished in this order. Even in the International Women class, the success went to an Italian rider, Giulia Kasermann, Gas Gas.

The next round will be held at Tamvald, Czech republic on the 18th of August and the last round in Holland, at Zelhem on the 8th of Septemper.
---------------------------------------------------------------------------------------

Jaime Busto e Laia Sanz hanno svettato sui primi podi!

Gli spagnoli Jaime Busto - Beta e la pluri-campionessa Laia Sanz-Gas Gas sono i primi piloti dell'Europeo 2012 a salire sullo scalino piu' alto del podio alla prima gara delle Coppa Giovani e del Campionato Femminile, svoltasi a Varalllo Sesia in Piemonte. Piu' di una settantina i partenti suddivisi nelle solite 4 classi.

Nella massima categoria dei giovani si son giocati la vittoria in 4. A meta' gara il tedesco Franz Kadlec – Gas Gas, era al comando, avendo lasciato solo 14 punti nelle 12 zone del giro. Un punto in piu' per Iwan Roberts – Beta ed ancora separato da un solo errore, il futuro vincitore Busto. Non lontano in quarta posizione, il nostro Gabriele Giarba, Beta, con 18 punti. Condizionato pesantemente del tempo il secondo giro di questa classe. Infatti dopo una mattinata soleggiata, un violento temporale si e' abbattuto sulla gara, in particolare su chi e' partito per ultimo. Busto e' riuscito a guidare molto bene nel viscido ed ha addirittura migliorato il suo punteggio: 11 penalita'. Dietro lui, Roberts, cha ha girato a 16, mentre solo terzo il temporaneo leader Kadlec.

Senza storia la "femminile", dove sebbene Lala Sanz fosse in ritardo nella preparazione per una recente caduta in Motorally, ha nuovamente dominato la scena. Guidando molto velocemente, ha girato a zero tutto il primo giro. Poi ha lasciato 2 piedi in una zona viscida tracciata in un ruscello. Con un totale di 2 punti si e' assicurata la prima vittoria della stagione. Per il secondo posto avvincente battaglia, tutta in casa inglese, tra Becky Cook – Beta ed Emma Bristow – Ossa. La prima ha avuto la meglio di 6 punti (13 contro 19).

Nell'affollata categoria International Giovani , dove i piloti affrontano zone semplificate , il podio e' stato tutto azzurro! Marco Fioletti, Scorpa ha battuto Luca Corvi e Davide Delucchi, finiti in quest'ordine. Anche nella "International" delle donne, il successo e' andato ad una italiana: Giulia Kasermann, Gas Gas.

La prossima gara sara' a Tanvald, Repubblica Ceca il 18 di agosto e l'ultima in Olanda, a Zelhem, il 9 settembre.
---------------------------------------------------------------------------------------
CLASSIFICHE/RESULTS:
YOUTH CUP
--
WOMEN CHAMPIONSHIP
--
INTERNATIONAL YOUTH
--
INTERNATIONAL WOMEN
--
---------------------------------------------------------------------------------------
YOUTH CUP: 1. Jaime Busto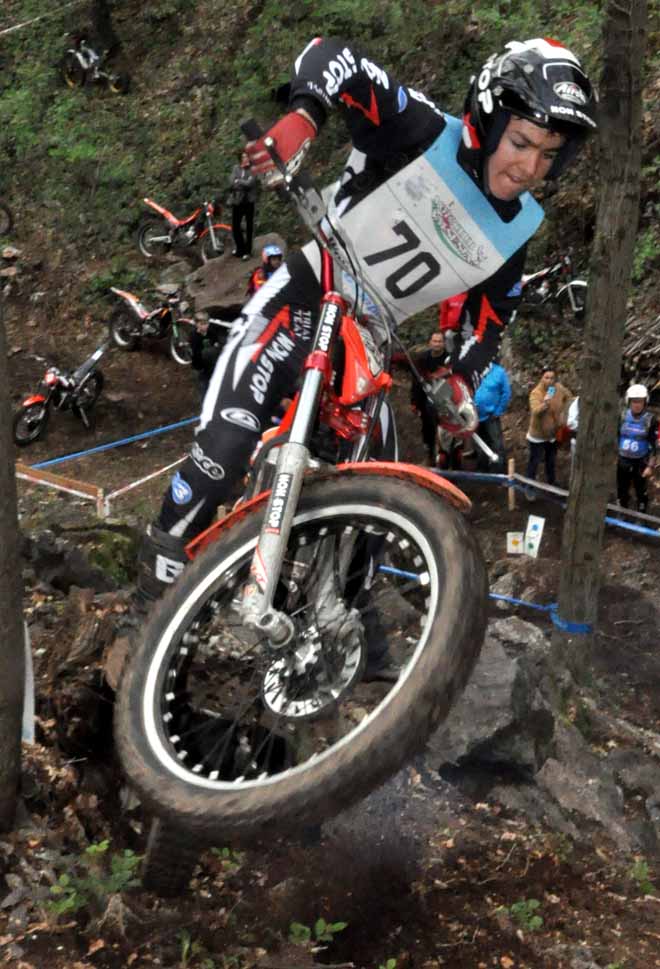 YOUTH CUP: 2. Iwam Roberts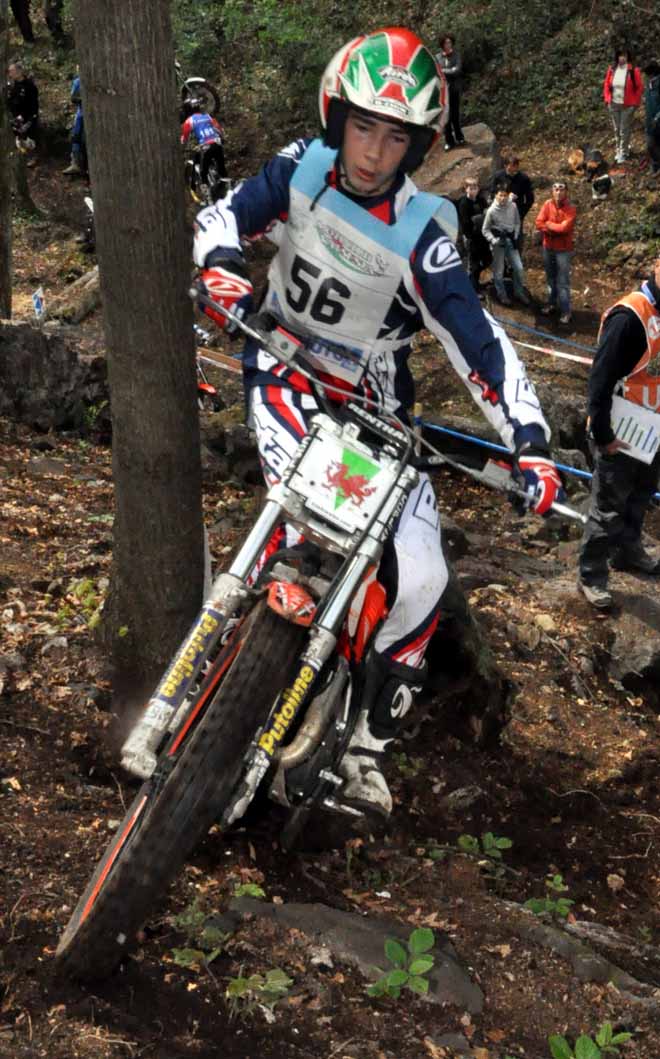 YOUTH CUP: 3. Franz Kadlec
(foto di Alessandro Avondo)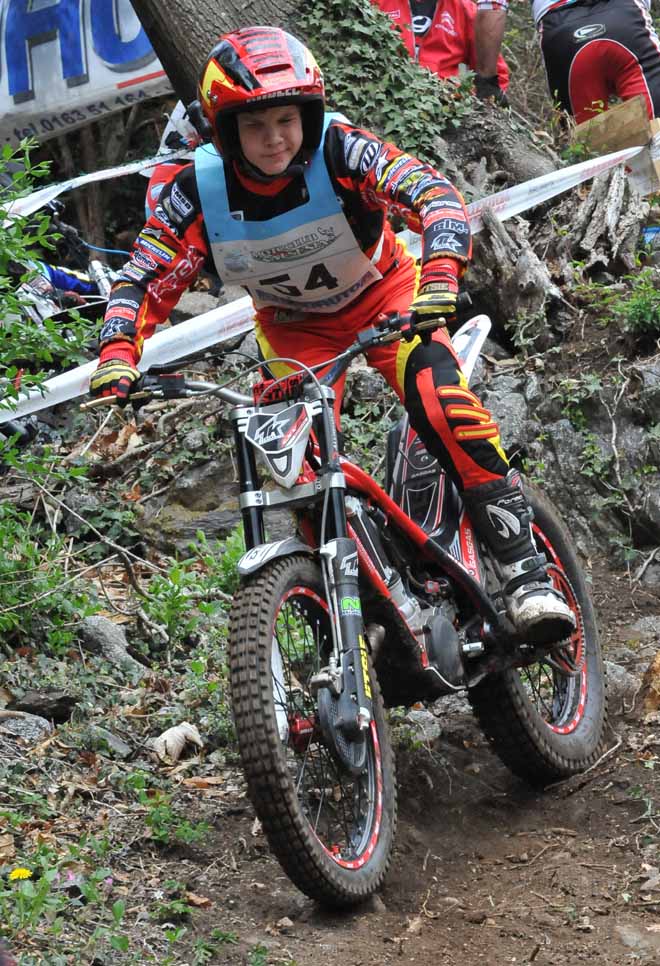 YOUTH CUP: 4. Gabriele Giarba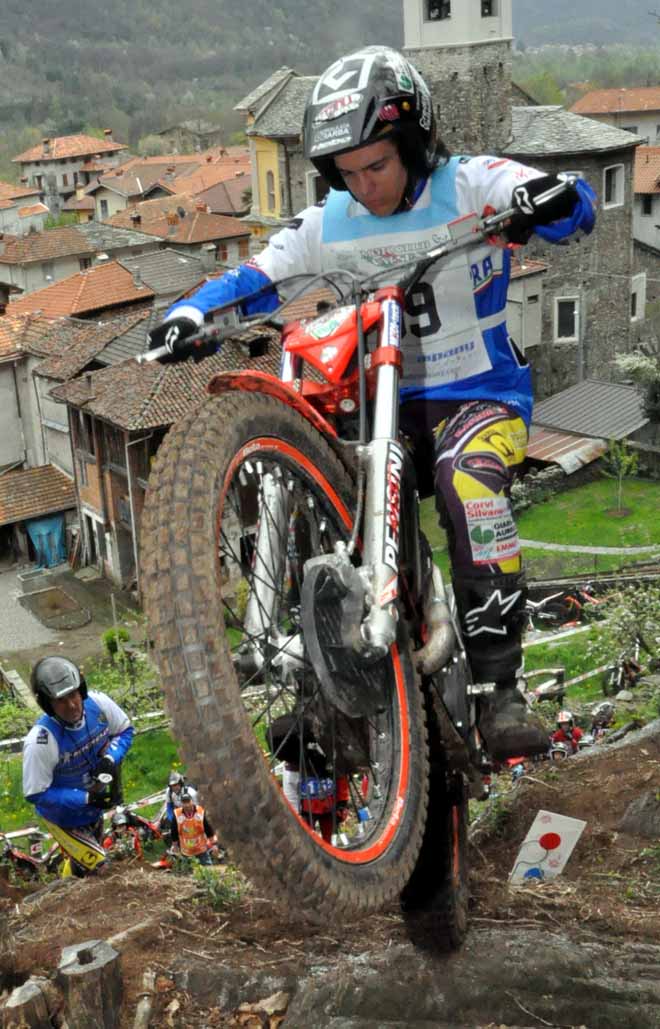 WOMEN CHAMPIONSHIP: 1. Laia Sanz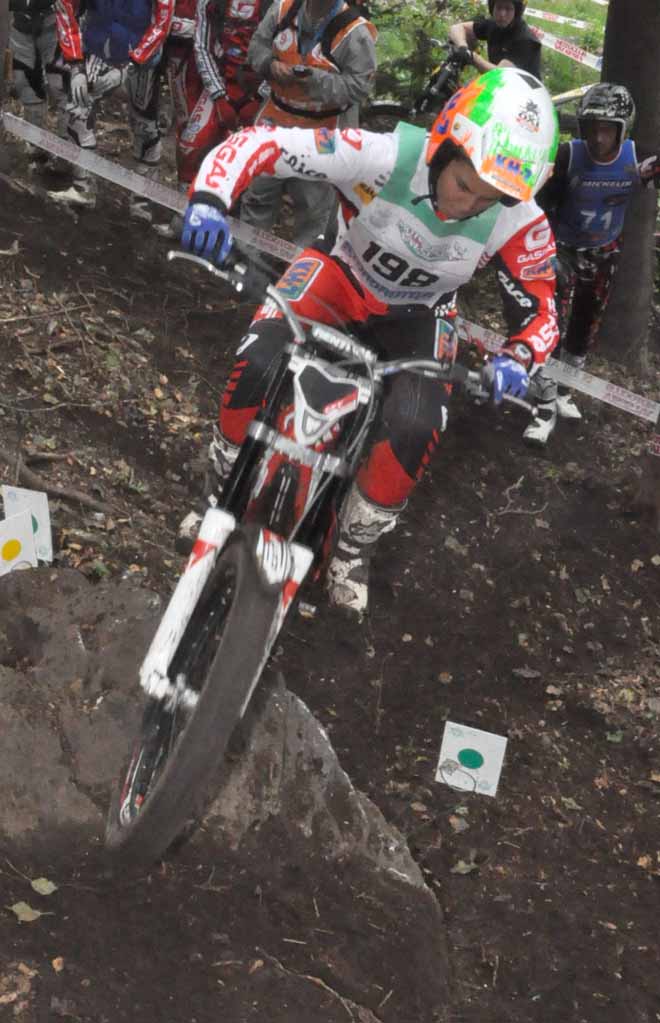 WOMEN CHAMPIONSHIP: 2. Becky Cook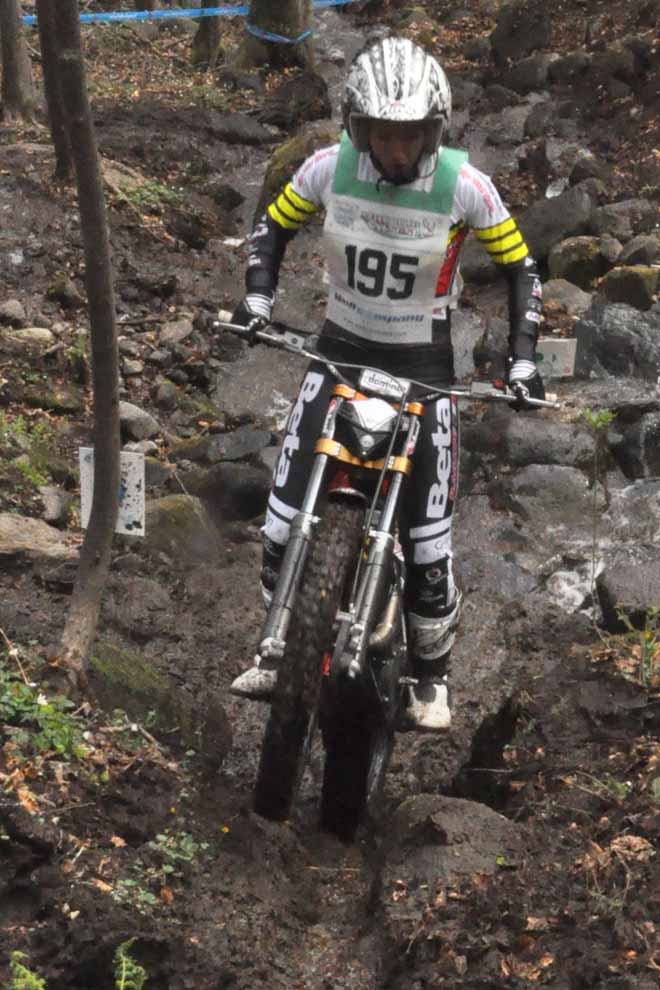 WOMEN CHAMPIONSHIP: 3. Emma Bristow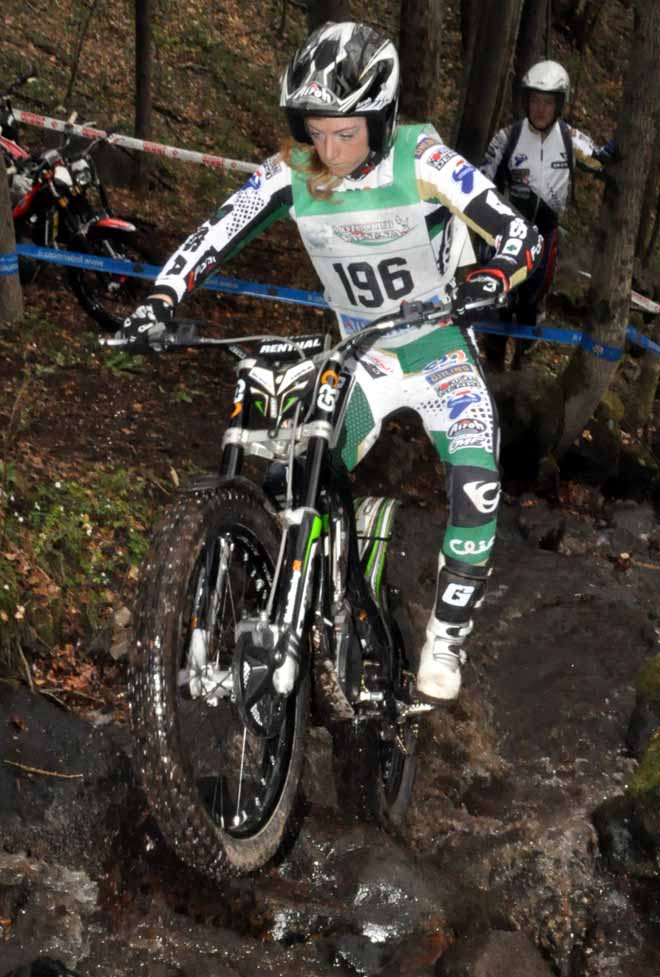 WOMEN CHAMPIONSHIP: 4. Sandrine Juffet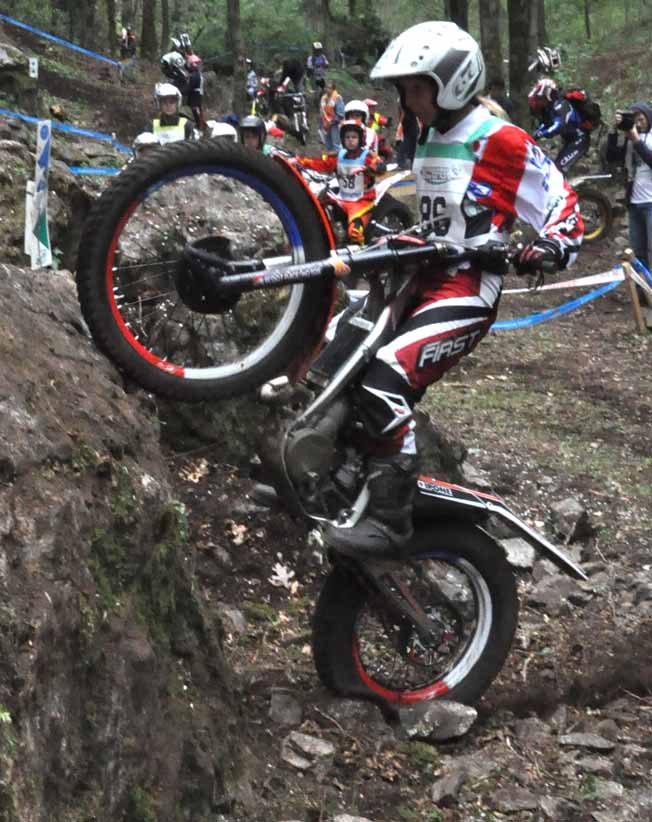 INTERNATIONAL YOUTH: 1. Marco Fioletti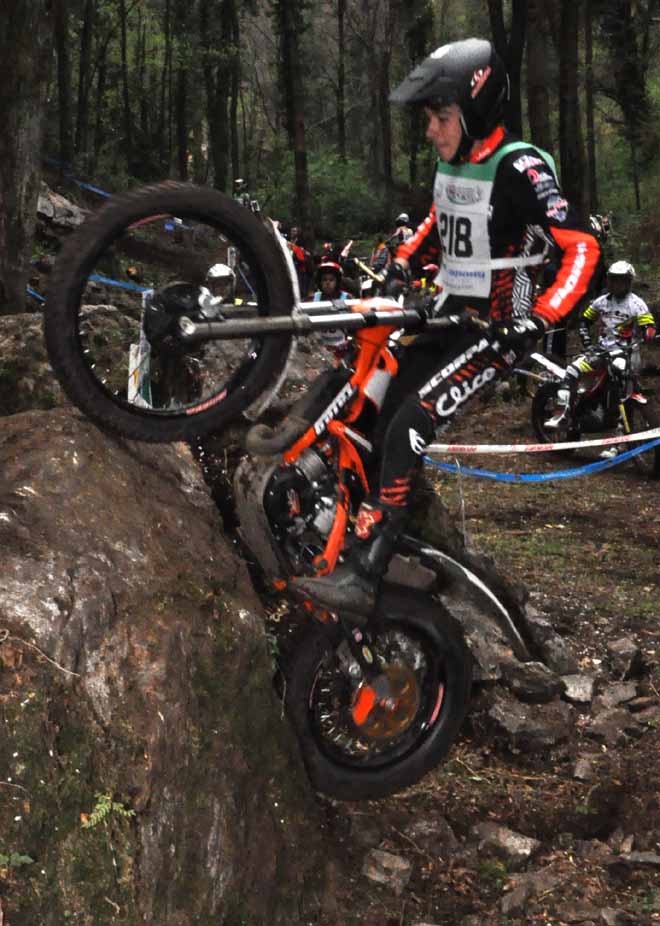 INTERNATIONAL WOMEN: 1. Giulia Kasermann