08/04/12, Varallo Sesia - Grattarola, Coquelin and Ahvala

Odds honored at the first round of the Trial European Championship, disputed at Varallo Sesia, Piedmont, Italy. All the three winners in the classes that counts for the championship were the ones we predicted! Twice vice-champion in the last 2 championship, Matteo Grattarola, Gas Gas topped the Europe class. French Steven Coquelin, Gas Gas gained in the Junior's and ex-world champion Finnish Tommi Ahvala, Gas Gas, stood out in the Over 40's. Curious: all of them were not leading at half competition, they recovered and won thanks to a superb performance in the second loop.

Between the top riders after the first lap, Italian Matteo Poli , Ossa had delivered his card with only 13 mistakes, gaining the provisory leadership. Two points behind was French Cedric Tempier, Sherco, while only third Grattarola, carrying 16 marks. Nevertheless 5 points taken in section 5 because his bike switch off, Grattarola scored the best results in the second lap: 12 points. Great performance of Italian Daniele Maurino , Ossa, too: only 14 mistakes let him climb from fourth to second final place. On the contrary, Poli worsened, losing 26 marks and dropped in fourth, while Tempier (21) grabbed the last place on the podium.

In the Junior class, Italian Francesco Cabrini, Beta started very determined and closed the first loop, scoring 4. Coquelin and Spanish Quentin Carles de Caudemberg,Beta were just behind with 7. The second lap of Coquelin was a masterpiece: 3 errors. Nothing to do for Cabrini (13) and Carles (19). They finished in this order.

1992 world champion, Tommi Ahava had put only one foot down in the first loop, riding the "Over 40" sections, but better than him was Italian Valter Feltrinelli, who cleaned the whole loop! Feltrinelli lost 4 marks in the second half and Ahvala overtook him thanks to only 2 points let in that part of race.

In the International Class, the winner was Austrian Richard Rosenstatter, Gas Gas, who scored 12, against the 14 made by Italian Alessandro Brocco, Scorpa. Third the woman, Becky Cook, Beta, with three point more.
Second round will be at Santo Stefano d'Aveto on 7th of July.
---------------------------------------------------------------------------------------

Matteo Grattarola parte forte!

Pronostici rispettati all prima dell'Europeo, disputata a Varallo Sesia, in Piemonte. I tre vincitori nelle classi che concorrono al campionato sono stati quelli che avevamo predetto. Il due volte vice-campione dei 2 ultimi campionati, Matteo Grattarola, Gas Gas ha svettato nella Europe. Il francese Steven Coquelin, Gas Gas, ha vinto la Junior e l'ex campione del mondo Tommi Ahvala, Gas Gas, si e' aggiudicato la Over 40. Curioso: per tutti e tre c'e' stata una rimonta decisiva nel secondo giro.

Tra i "top" al primo giro Matteo Poli , Ossa consegnava un cartellino con soli 13 errori, insediandosi provvisoriamente al comando. Due punti in piu' per il francese Cedric Tempier, Sherco, mentre solo terzo Grattarola, con 16 punti. Nonostante 5 punti presi alla zona 5 del secondo giro per uno spegnimento del motore, Grattarola riusciva a strappare il punteggio migliore del giro: 12 punti. Grande anche la prestazione di Daniele Maurino , Ossa: solo 14 penalita', grazie a cui saliva dal quarto al secondo posto. Al contrario Poli peggiorava, i suoi 26 punti lo facevano scivolare al quato posto, mentre Tempier (21) riusciva a rimanere sul podio.

Nella Junior , Francesco Cabrini, Beta partiva molto forte e chiudeva il primo giro con soli 4 punti. Coquelin e lo spagnolo Quentin Carles de Caudemberg,Beta erano alle spalle con 7. Nel secondo giro era Coquelin a fare un capolavoro: 3 errori. Niente da fare per Cabrini (13) e Carles (19), finiti in quest'ordine.

Il campione del mondo 1992, Tommi Ahava, che ora corre nella Over 40 girava ad "1" nella prima tornata, ma meglio di lui faceva il trentino Valter Feltrinelli, che completava il giro indenne da penalita'! Feltrinelli pero' lasciava 4 punti nella seconda meta' gara ed Ahvala lo superava, grazie ai soli 2 punti persi in questa parte di gara.

Nella International , vittoria per l'austriaco Richard Rosenstatter, Gas Gas, che ha chiuso a 12, contro i 14 di Alessandro Brocco, Scorpa. Terza la Becky Cook, Beta, con 3 punti in piu'.
Secondo appuntamento a Santo Stefano d'Aveto al 7 di luglio.
---------------------------------------------------------------------------------------
CLASSIFICHE/RESULTS:
EUROPE
--
JUNIOR
--
OVER 40
--
INTERNATIONAL
--
---------------------------------------------------------------------------------------
EUROPE: 1. Matteo Grattarola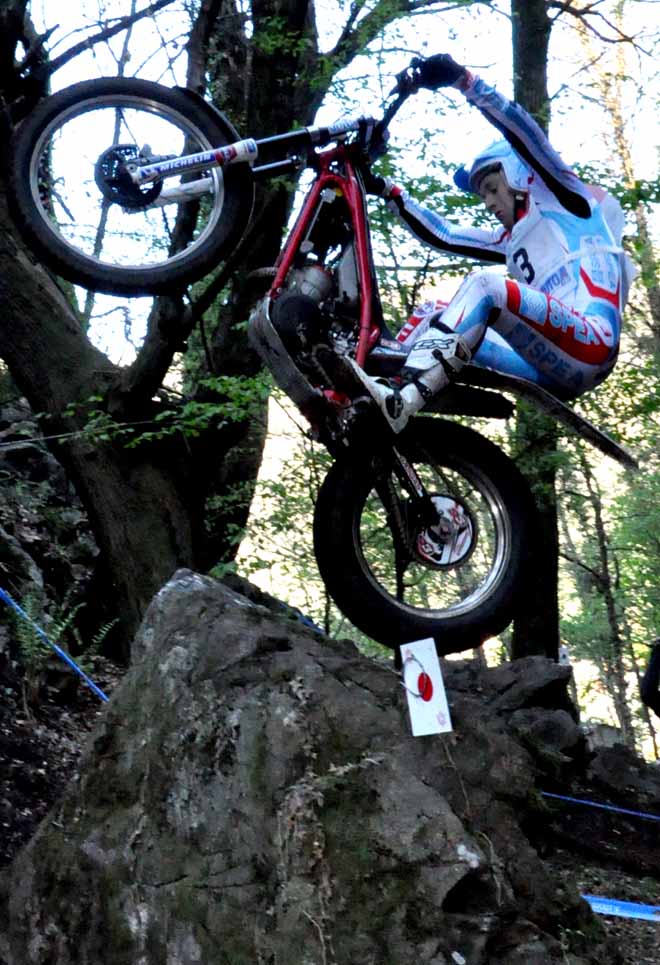 EUROPE: 2. Daniele Maurino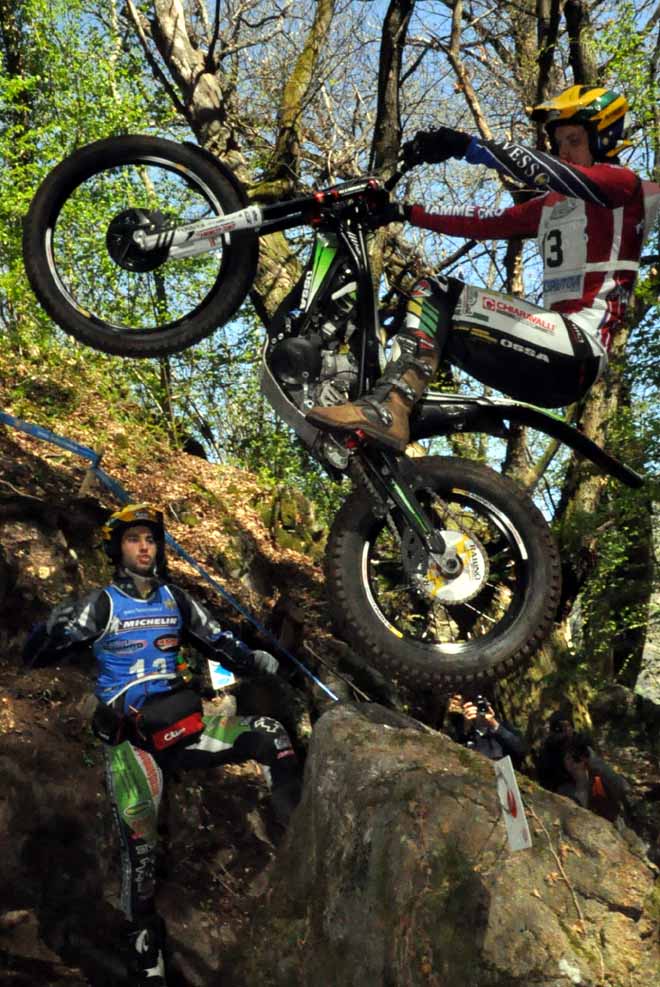 EUROPE: 3. Cedric Tempier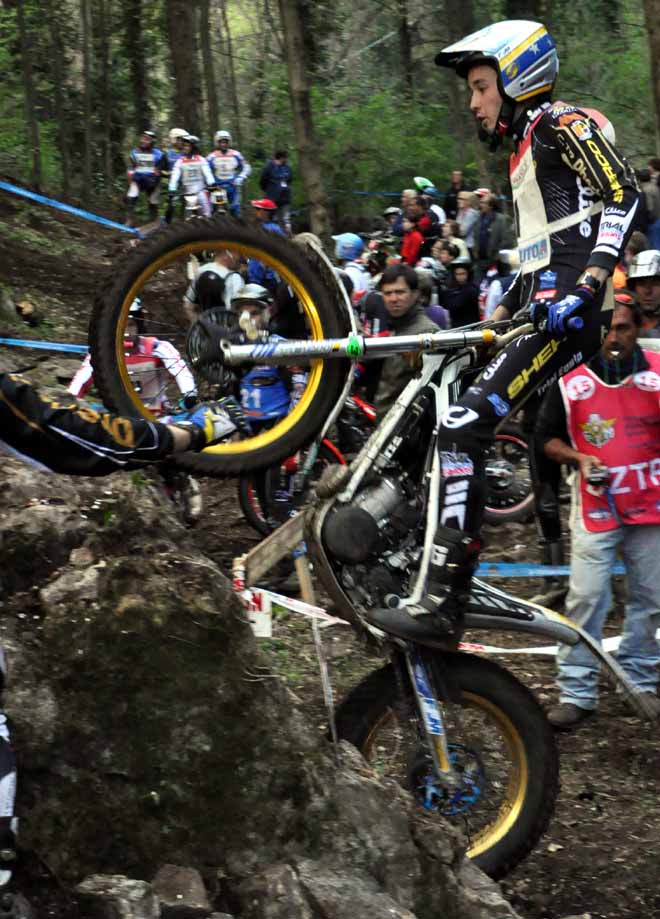 EUROPE: 4. Matteo Poli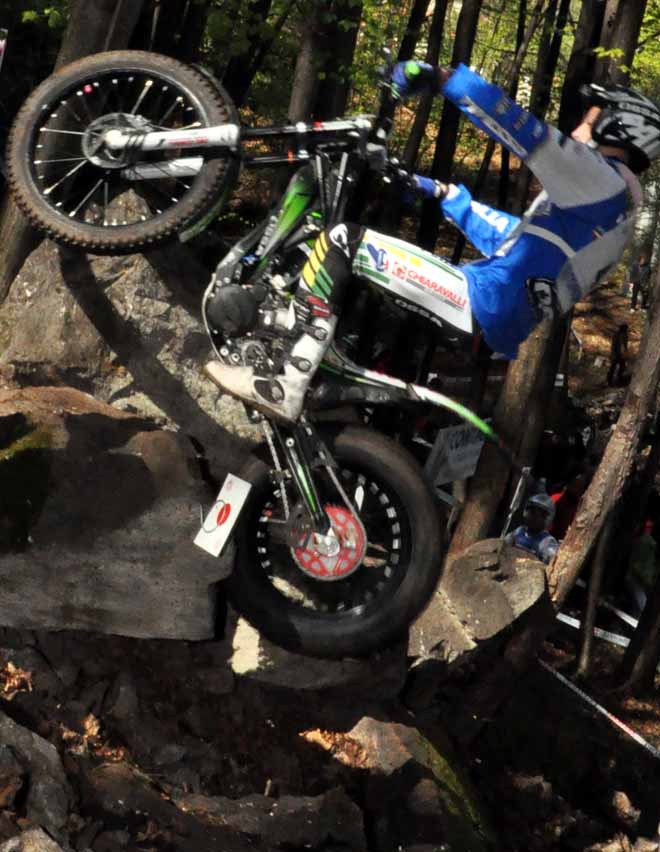 JUNIOR: 1. Steven Coquelin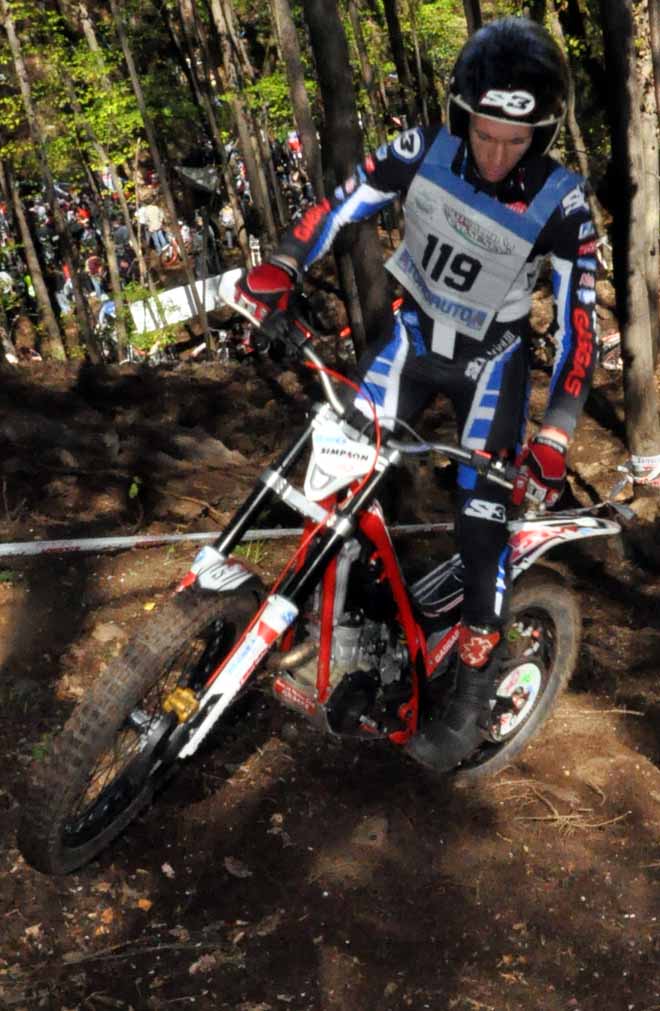 JUNIOR: 2. Francesco Cabrini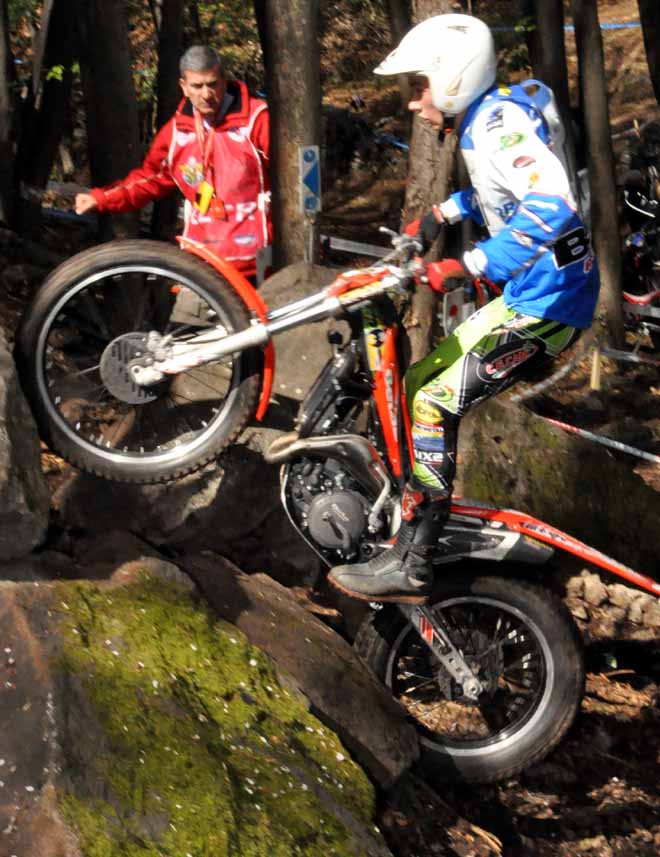 JUNIOR: 3. Quen Carles de Caudemberg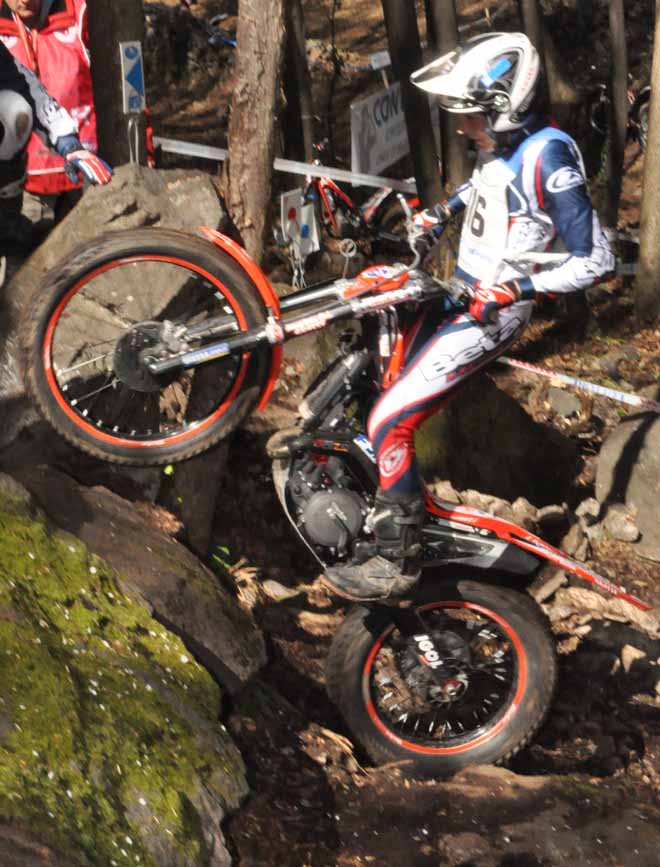 JUNIOR: 4. Kenny Thomas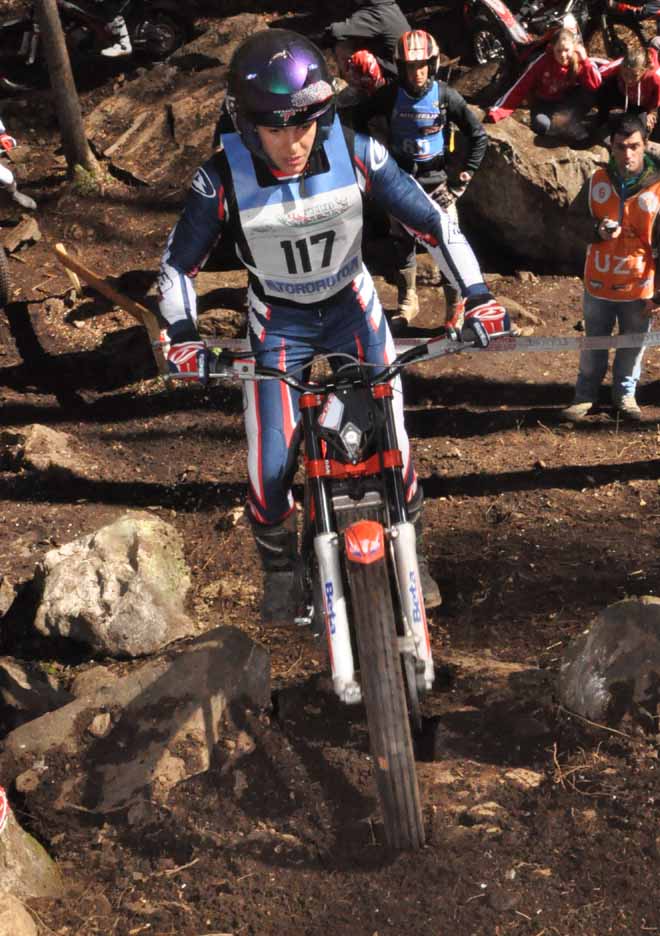 OVER 40: 1. Tommi Ahvala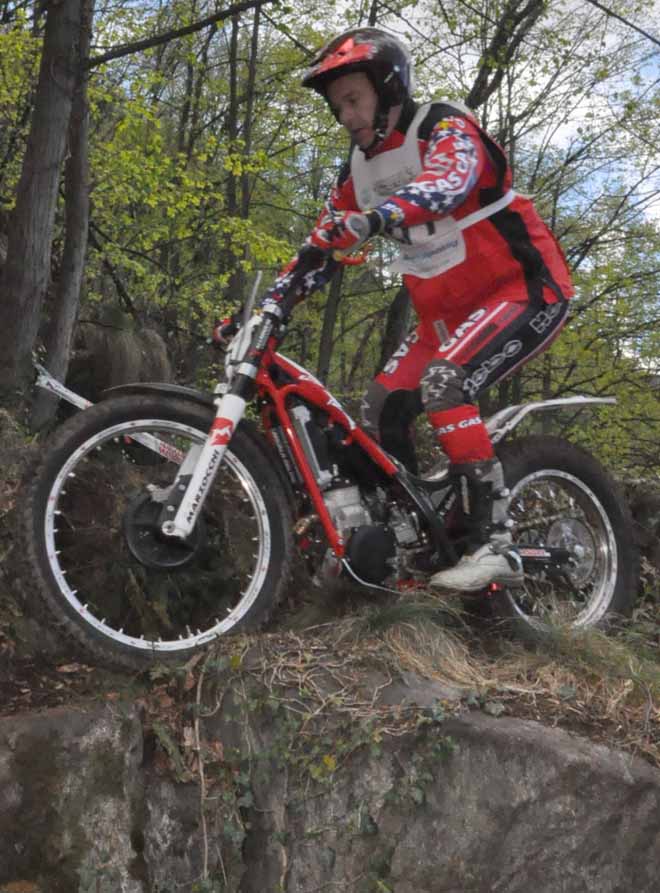 OVER 40: 2. Valter Feltrinelli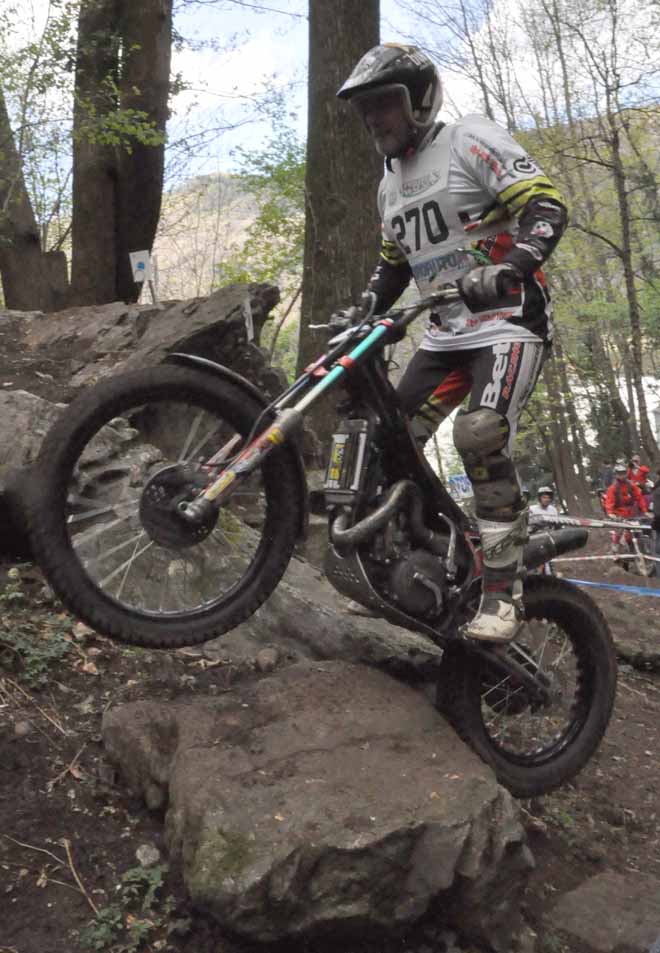 OVER 40: 3. Marco Reit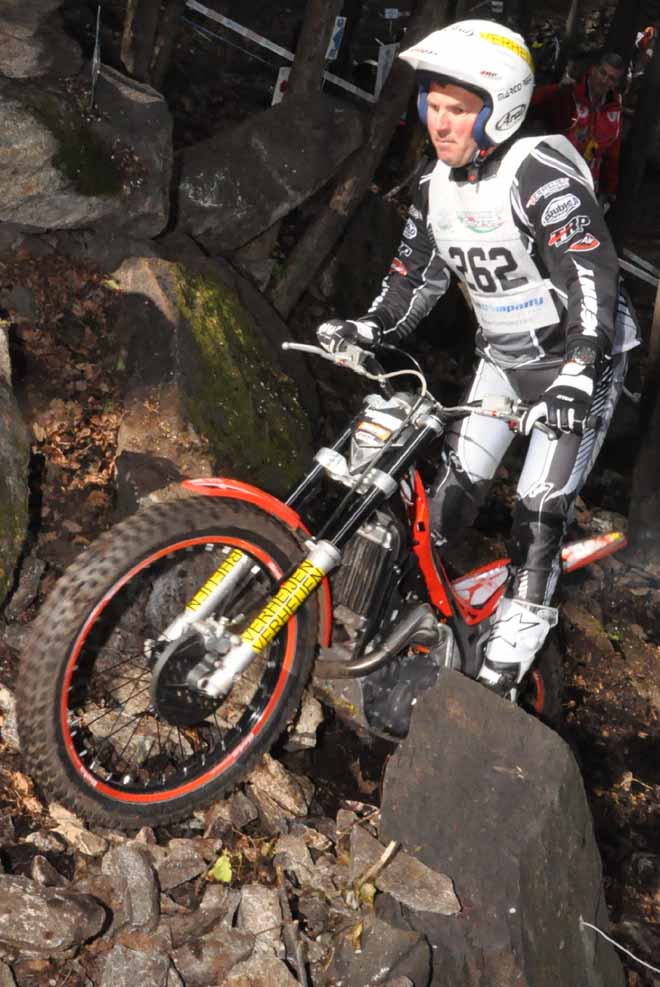 INTERNATIONAL: 1. Richard Rosenstatter
(foto di Alessandro Avondo)