10/08/13, Hvervenbukta, Norway. - Franz Kadlec and Emma Bristow one step above all!

German Franz Kadlec (Gas Gas) and British Emma Bristow (Sherco) got two convincing victories in the second round of the FIM UEM Youth and Women championship respectively, held at Hvervenbukta, south of Oslo, Norway. Both dominated in their classes making all their rivals to fight just for the runner up position.

Kadlec, now finally sixteen years old , is the European Junior former champion and in his country nevertheless he is riding a 125 cc machine, he climbed the podium the week before in the top class. So he arrived here in great shape. He started soon very well scoring the best result in the first lap: just 8 points. But Italian Gabriele Giarba, Beta, was not distant: only 4 marks more. Also the previous winner British Jack Price, Gas Gas, delivering his card with 17 points had some hopes to turn the tide. But the second lap of Kadlec was a masterpiece: he lost only 3 points in section 10, collecting 11 cleans. Mechanical problems forced Giarba to five the last 4 sections. Consequently he slid to the third place, overtaken by Price, who scored 10 marks. Although his good second lap (11), British Dan Peace remained out of podium by one single point. In the overall standing Kadlec and Price shared the leadership with 185 points each.

Even easier the task of Emma , undisputed queen between the women. Fiving only section 8 and cleaning all the other eleven sections, she gave soon a strong signal to her rivals. The best among them was local Lene Dyrkorn,Gas Gas, who scored 21 and led a group more or less at the same level, with German Theresa Bauml , Ossa, (26) and Italian Sara Trentini, Beta, (29). Losing a bit her concentration in the second part of the competition, Emma made 11 penalties, that was still the best score of the lap. Behind her the positions did not change. Emma Bristow is firmly the leader in the series, with a consistent gap on runner-up Italian Sara Trentini.

In the International Youth class, Norwegian Sondre Gilje Haga , topped the podium ahead of British Jack Peace and Nils-Johan Gunvaldsen, finished in this order. All three rode Beta 125cc. This category was the one with the largest number of enters: 41. As happened at the first round in Tanvald, Norwegian Mette Fidje, Sherco, won dominating the International Women class. In second her country mate Maritha Christensen, Gas Gas, ahead of another "local", Webb Dahl Ingvild , Beta.

Next and final round in 7 days at Boras in Sweden.

photos kindly sent by Arne Hedin
---------------------------------------------------------------------------------------

Franz Kadlec ed Emma Bristow uno scalino più in alto degli altri!


------------------------------------------------------------------------------------------
CLASSIFICHE/RESULTS:
YOUTH,WOMEN,YOUTH INTERNATIONAL,WOMEN INTERNATIONAL
--
------------------------------------------------------------------------------------------
CAMPIONATO/CHAMPIONSHIP:
-----> YOUTH
--
-----> WOMEN
--
------------------------------------------------------------------------------------------
YOUTH CHAMPIONSHIP: 1. Franz Kadlec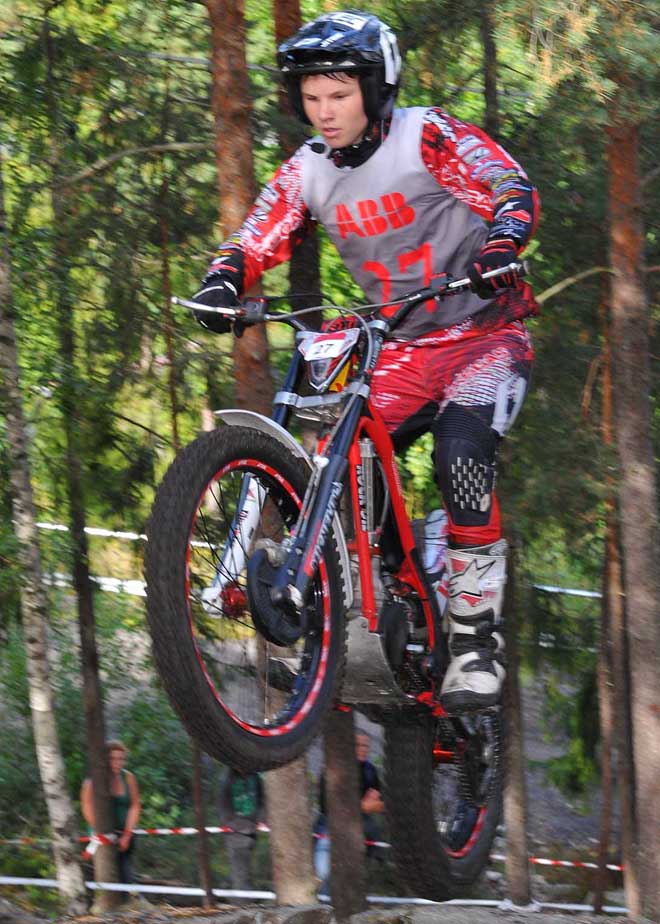 WOMEN CHAMPIONSHIP: 1. Emma Bristow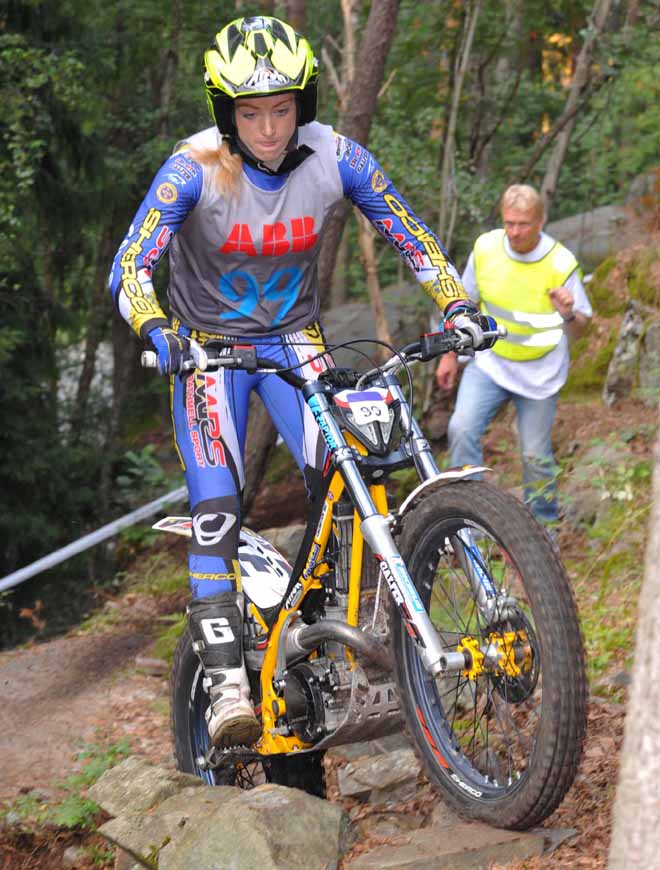 Youth podium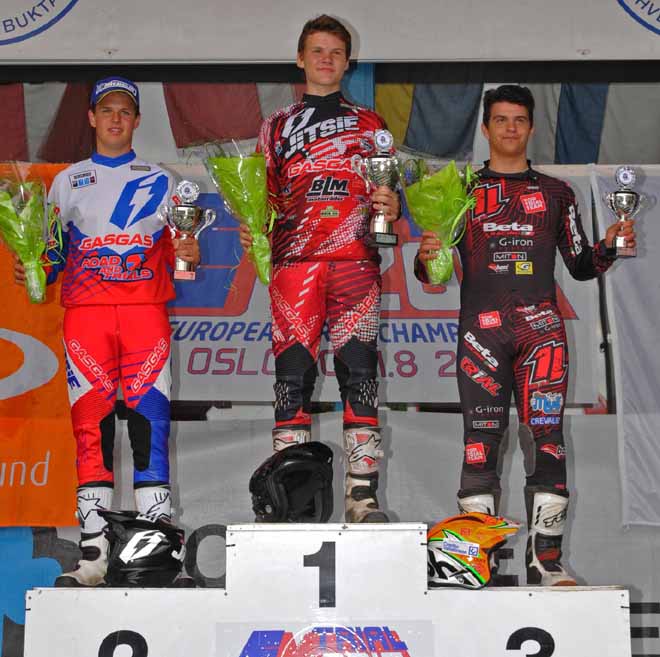 Women podium