10/02/13 - Bou clear of his rivals

Toni Bou – Repsol Montesa has claimed a second successive victory in the 2013 FIM X-Trial World Championship, topping the podium inside the Palau St Jordi stadium, Barcelona ahead of Adam Raga – Gas Gas and Takahisa Fujinami – Repsol Montesa. Placing a full fourteen marks clear of his nearest rival in the final results Bou once again proved to be a cut above the rest and in claiming the win that equalled Trial legend Jordi Tarres' record of seven Indoor Trial De Barcelona victories.

An excited crowd of over ten thousand fans witnessed the starting eight riders quickly reduced to six following the earlier qualifying programme. Italy's Matteo Grattarola – Gas Gas and France's Alexandre Ferrer – Sherco succumbed to the challenging sections each scoring a maximum twenty-five marks. But the big question was would local star Raga be able to put his disappointing result from the series opener in Sheffield behind him – where the Gas Gas rider failed to qualify for the final – and challenge for a podium result? Raga answered that question by moving through the semi-final with just six marks lost – only one more than Bou who produced the best result.

The semi-final delivered the shock result of the night as Albert Cabestany – Sherco failed to produce the form that took him to a runner-up result at round one of the championship. Cleaning the opening two sections Cabestany then fived the third and fourth sections, and having picked up an additional time penalty mark was removed from the night's programme along with British rider Jack Challoner – Beta. Just as Raga had in Sheffield, Cabestany showed just how fine the line is between making the final or not.

With the scene set for an explosive final Bou, Raga – Gas Gas, Fujinami and Jeroni Fajardo – Beta all set about their quest for a podium result by delivering impressive rides in the first section. With Bou and Raga going clean Fajardo and Fujinami both dropped marks and picked up time penalties, yet kept themselves in contention with the leading Spanish duo. Section two saw a decisive split among the four riders as both Fajardo and Fujinami clocked up fives, while Raga dropped just three marks with Bou losing only one on time.

The difficulty increased in section three where Fajardo, Fujinami and Raga all scored fives. But with Bou delivering a stunning ride to stay clean it meant that only a disaster in the final section would prevent him from claiming yet another well deserved victory. The only rider to get close to Bou in the fourth and closing section was his team mate Fujinami. With both Fajardo and Raga claiming fives, Fujinami dropped just one mark, and another two on time. Bou went clean, taking his time to ensure a memorable end to a fantastic night and while picking up one mark for time he again showed exactly why he remains the rider to beat once again this season. Bou will be able to enjoy his latest win over the coming weeks before resuming his title defence in Malaga, Spain early next month, when the third round of the current series will be disputed. Toni now heads Cabestany and Fajardo by nineteen points in the general standings, with Raga another two points adrift of the chasing duo.

news and photos by Jake Miller (FIM Press)
---------------------------------------------------------------------------------------

Bou senza problemi alla seconda dell'X-trial

Nel Palau St Jordi stadium, di BarcellonaToni Bou, Repsol Montesa si e' imposto nettamente, staccando di 14 punti Adam Raga, Gas Gas, secondo classificato e Takahisa Fujinami, Repsol Montesa, terzo a 2 punti da Raga.

Preziosa vittoria in chiave campionato, perche' sul podio sono finiti altri due piloti rispetto a Sheffield e questo gli permette di "allungare" sulla coppia Cabestany-Fajardo che lo insegue staccata di 19 punti.

Coraggiosa prestazione del nostro portacolori,Matteo Grattarola, Gas Gas, che continua la sua esperienza in questo mondiale elitario.

Ora si deve attendere il prossimo mese per il terzo round, previsto ancora in Spagna a Malaga.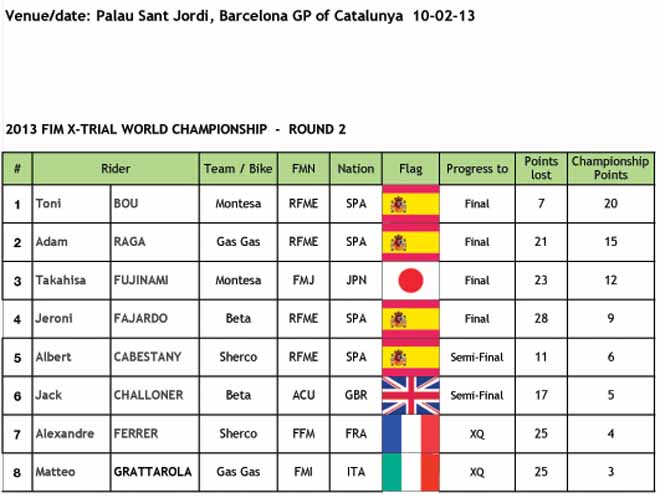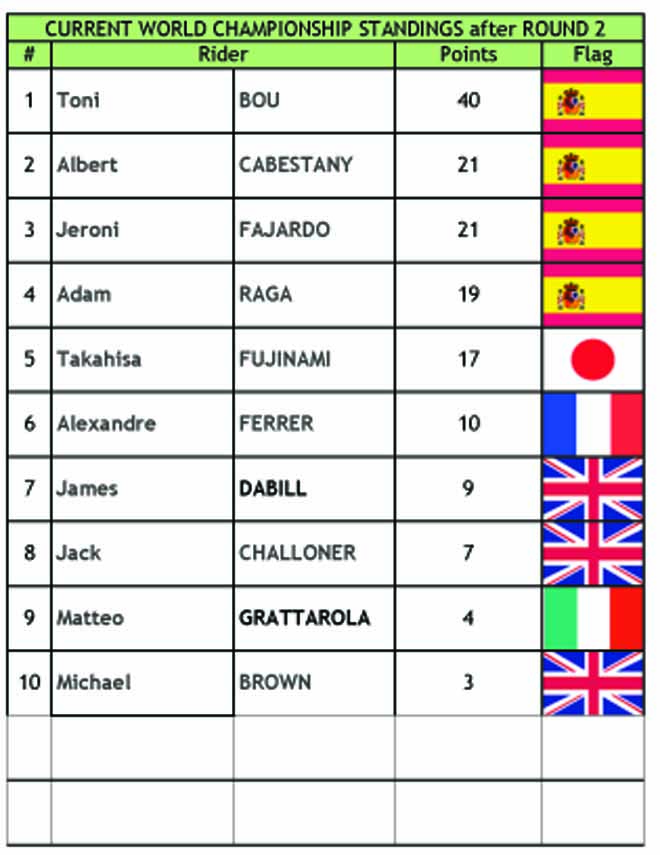 Toni Bou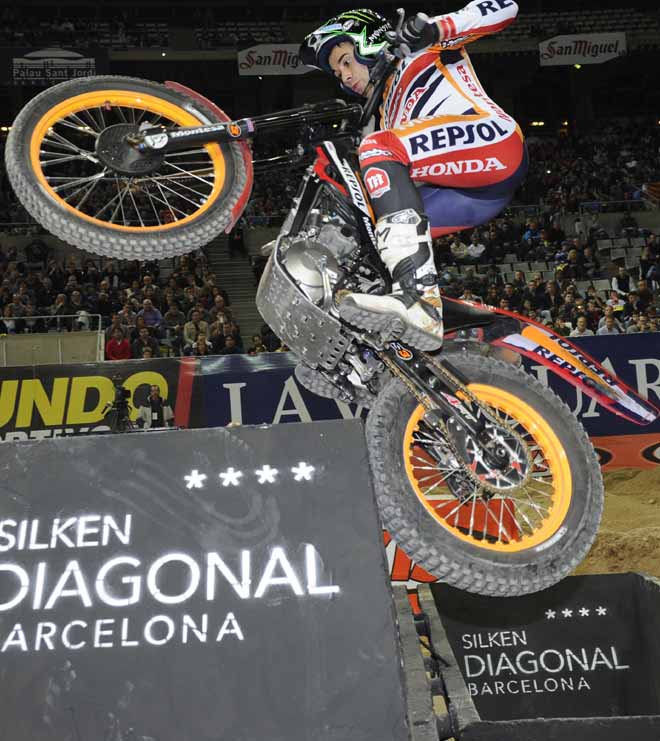 Adam Raga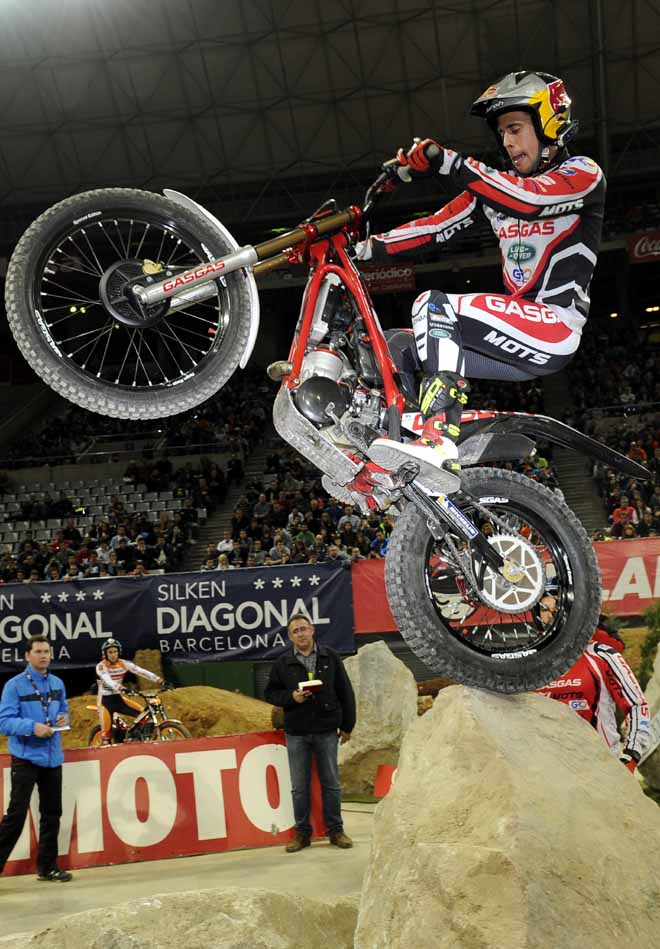 Takahisa Fujinami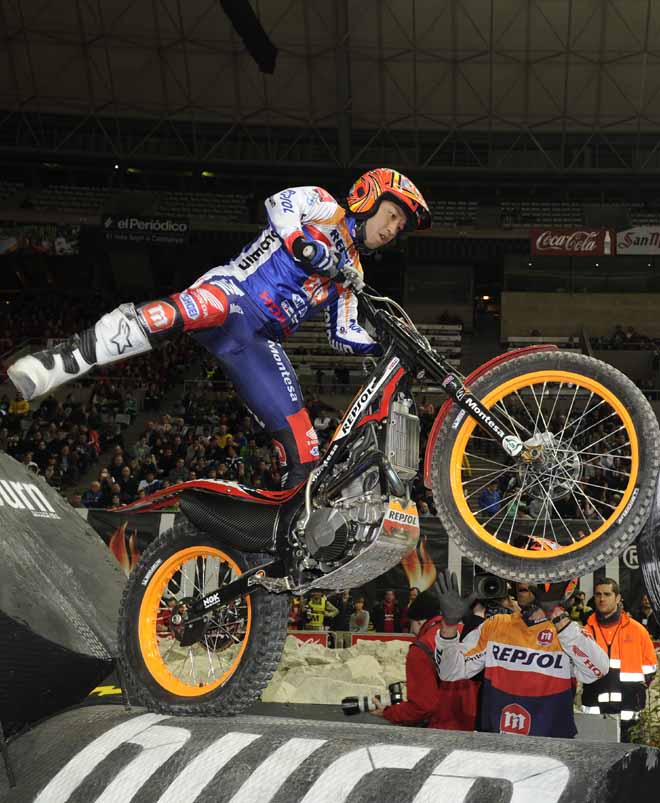 Jeroni Fajardo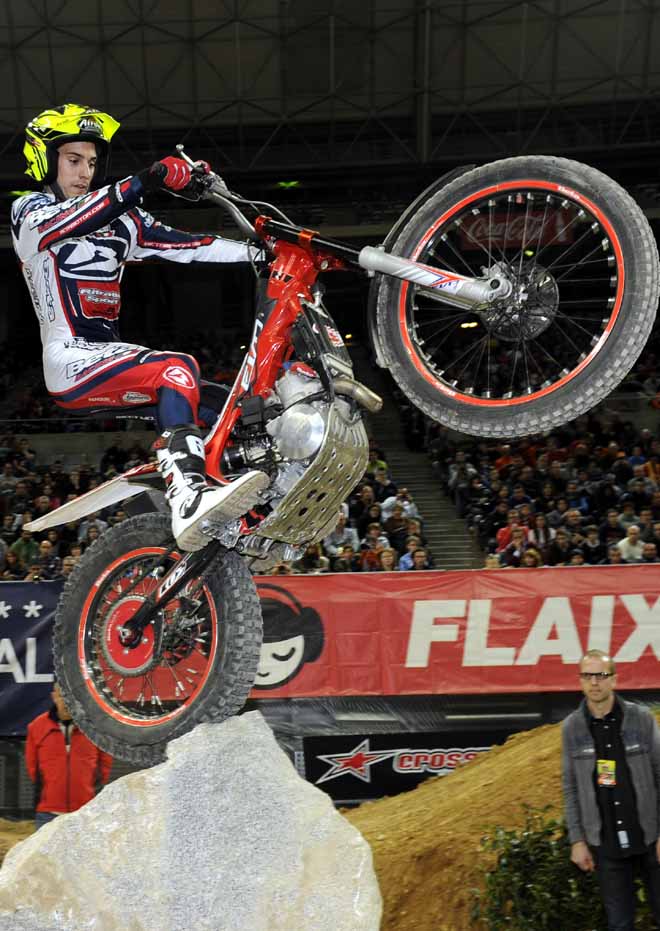 Albert Cabestany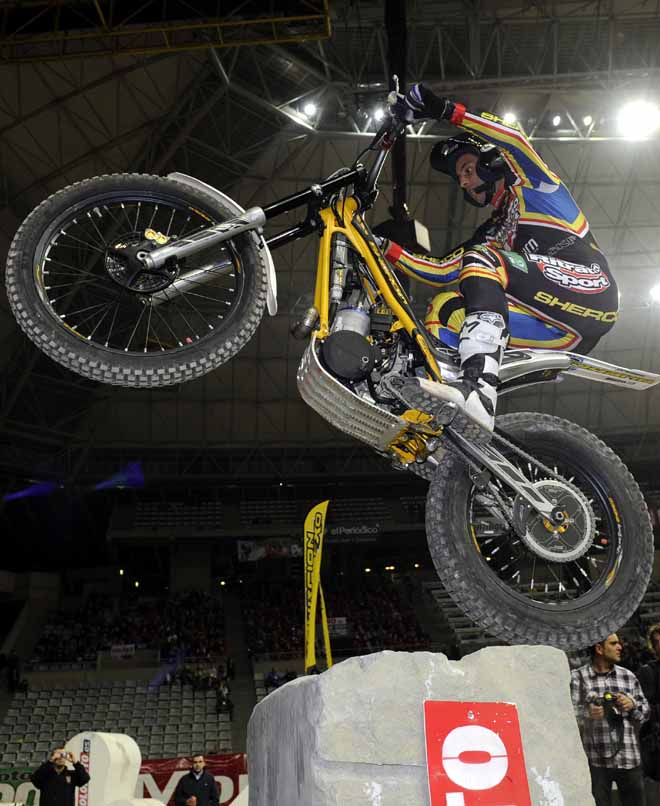 Jack Challoner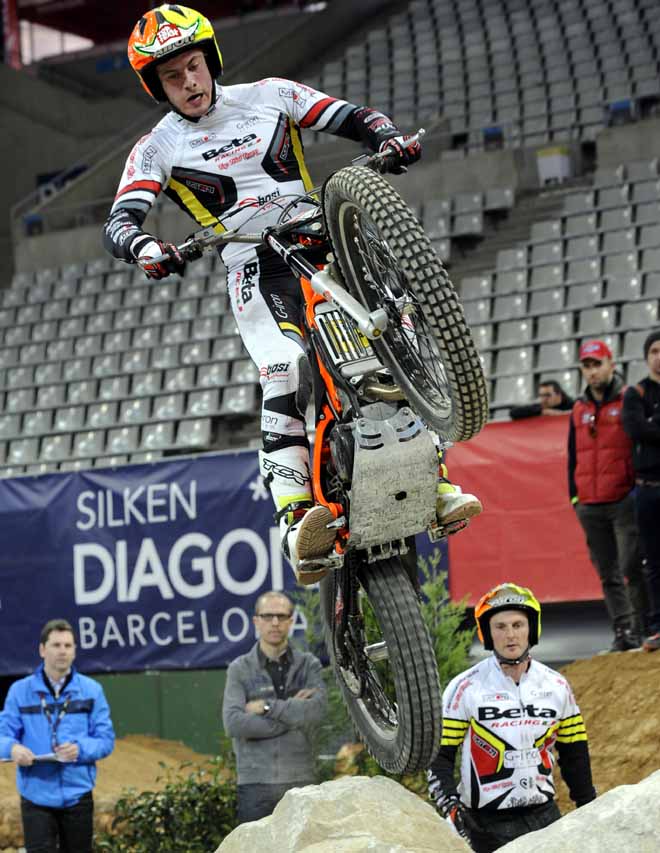 Alexandre Ferrer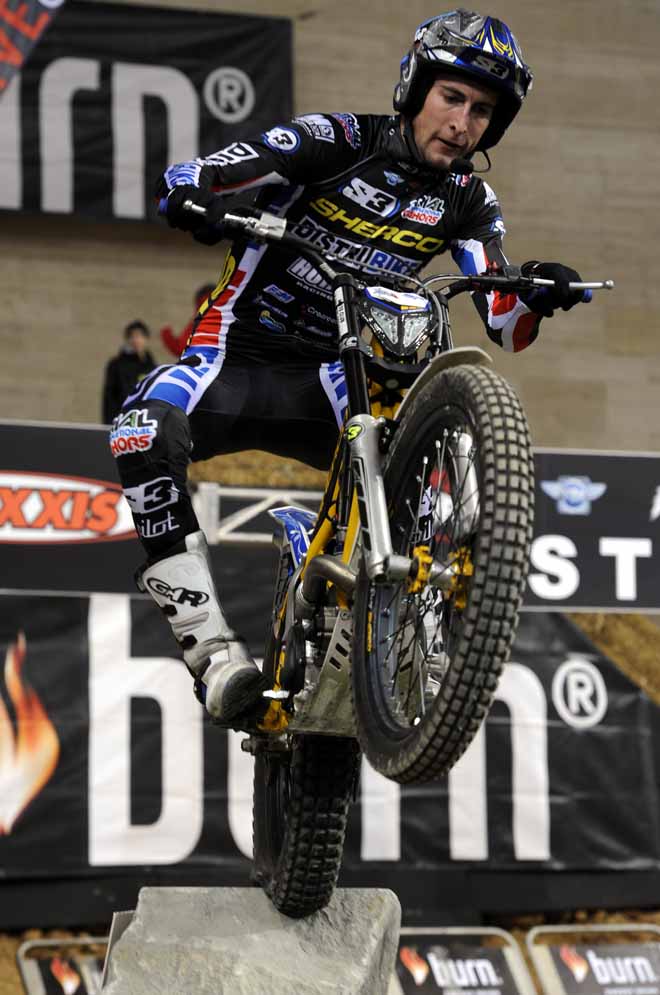 Matteo Grattarola
---------------------------------------------------------------------------------------
press releases ---- comunicati stampa
---------------------------------------------------------------------------------------

---------------------------------------------------------------------------------------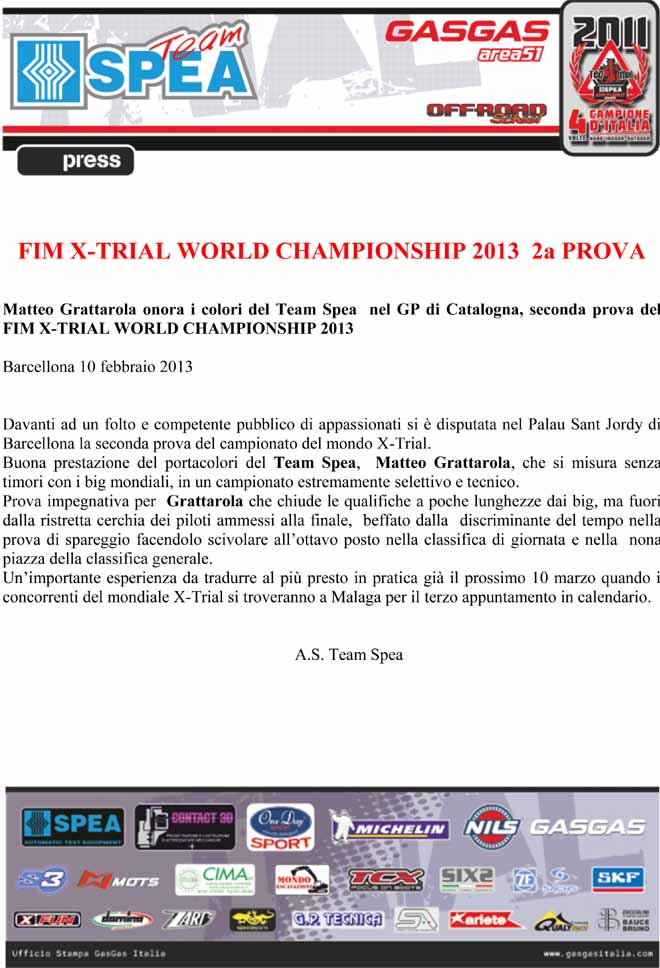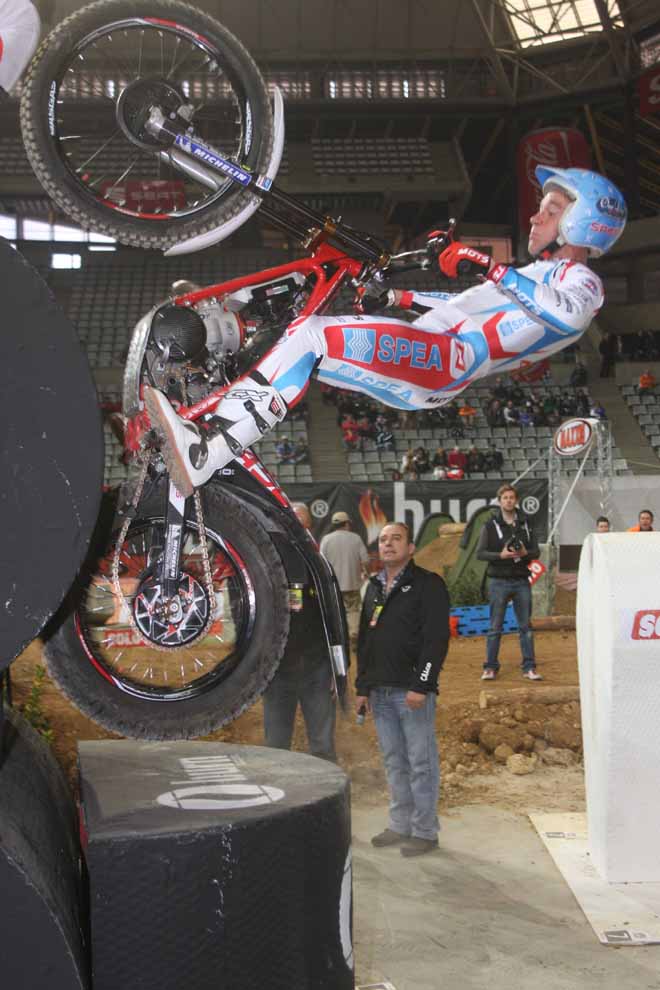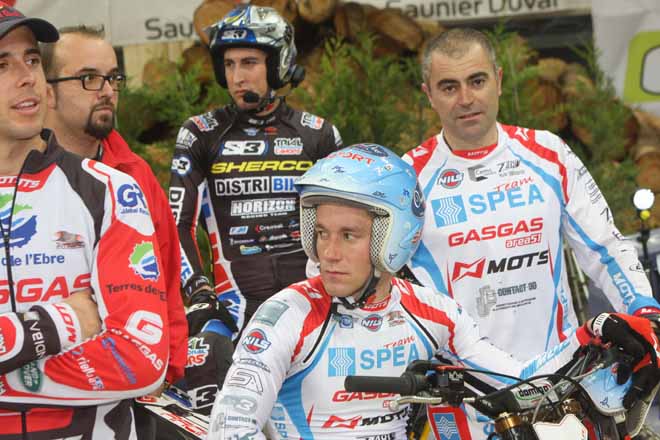 ---------------------------------------------------------------------------------------