06/01/13 - Bou takes first blood, but only just

Toni Bou – Repsol Montesafought off a strong challenge from Albert Cabestany – Sherco to snatch a marginal victory at the opening round of the 2013 FIM X-Trial World Championship held at Sheffield, Great Britain. Whilst Bou's win was perhaps no surprise the strength of Cabestany's fight provided a tense duel that was only decided in the final section of the Trial. Jeroni Fajarado – Beta completed an all Spanish podium, and only lost ground to the leading duo in the latter stages of the competition. Home favourite James Dabill – Beta ended the night in fourth spot after having narrowly claimed the last place in the four-rider final.

The near capacity crowd were treated to a packed qualification programme as two wild card riders joined the eight fixed protagonists. Adam Raga – Gas Gas was the biggest name to fall foul of this initial process after an unforced mistake on the oil bottle section added five marks to his score and left him one position shy of qualifying. Michael Brown – Gas Gas failed to shine on his invited ride and ended up in eighth spot, whilst Jack Challoner – Beta eventually defeated Matteo Grattarola – Gas Gas on a tie break to force the Italian rider into last place.

Alexandre Ferrer – Sherco was the first man out in the semi-final and acquitted himself well throughout the event and was only to lose out on a place in the final by virtue of his qualification position, as he tied on marks with Dabill after one dual lane race and four sections. The young French contender took a solid fifth place on his full debut, and could perhaps turn out to be one of the surprises of the new season. Takahisa Fujinami – Repsol Montesa could only manage sixth spot at the first round of the series as the Japanese rider made a real mess of the Red Bull hazard to rule himself out of deciding part of the Trial.

In the final Dabill was soon to lose touch with the leading trio, much due to his increased tally carried over from the semi-final, however this did not stop the home fans supporting loudly right through to his eventual fourth place finish. It was a similar, but slower, story for Fajardo as his two compatriots gradually yet decisively also moved clear of him. Thirty-two year old Cabestany showed some of the best form of his long career when he matched Bou mark for mark as the severity of the sections increased during the climax of the competition.

Bou produced an incredible recovery in the penultimate hazard to remain two marks ahead of Albert heading into the deciding waterfall section, and even though the Sherco rider remained clean, Toni stayed calm. The reigning champion showed immense composure as he elected to incur a single time penalty during his closing ride in order to open his title defence with a single mark win. The dramatic and enthralling nature of this evening's battle bodes well for the 2013 FIM X-Trial World Championship that will now take a month break before resuming service at the second round in Barcelona, Spain on Sunday 10th February.

news and photos by Jake Miller (FIM Press)
---------------------------------------------------------------------------------------

Bou si aggiudica la prima ma di un soffio su Cabestany

Apre i battenti il mondiale X-Trial nella famosa arena di Sheffield, vicino a Manchester in Inghilterra. Non sorprende la vittoria di Toni Bou, Repsol Montesa su cui convergevano i favori del pronostico, ma fa eco la superba prestazione di Albert Cabestany, Sherco che lo ha contrastato fino all'ultimissima zona della fase finale. Terzo Jeroni Fajardo, Beta.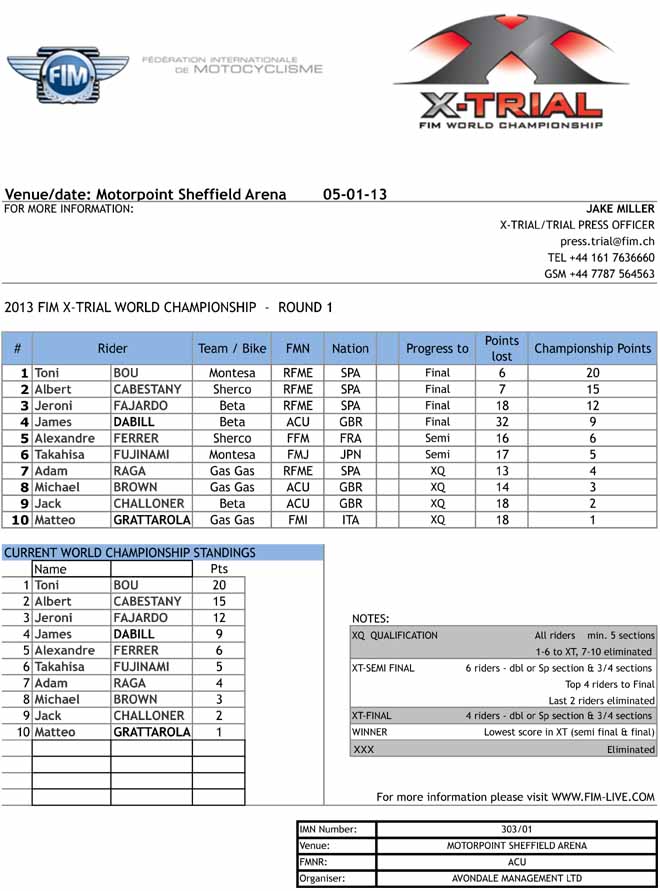 Toni Bou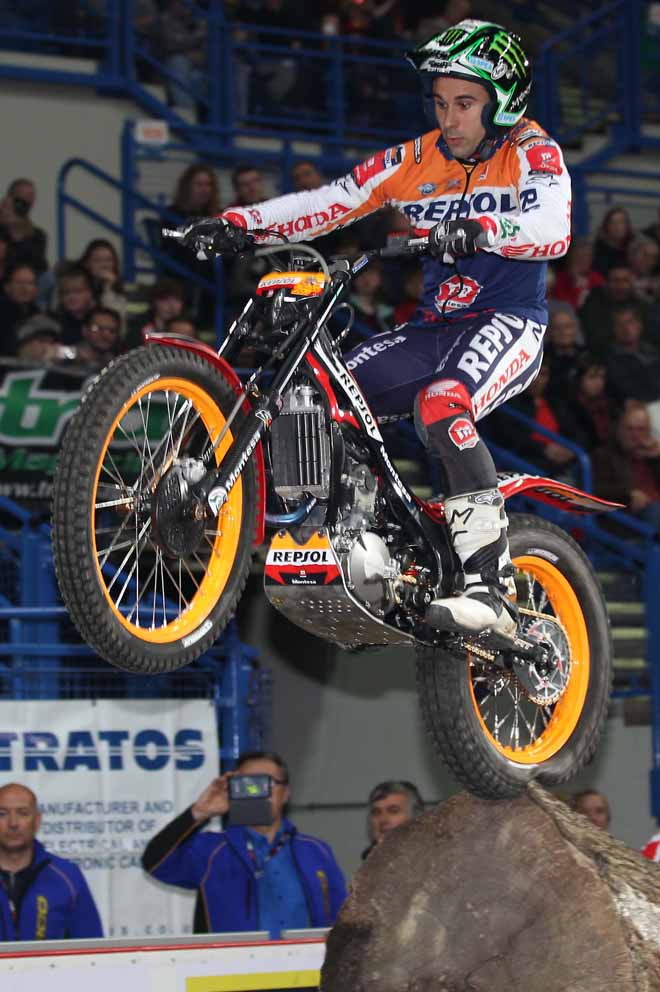 Albert Cabestany
Jeroni Fajardo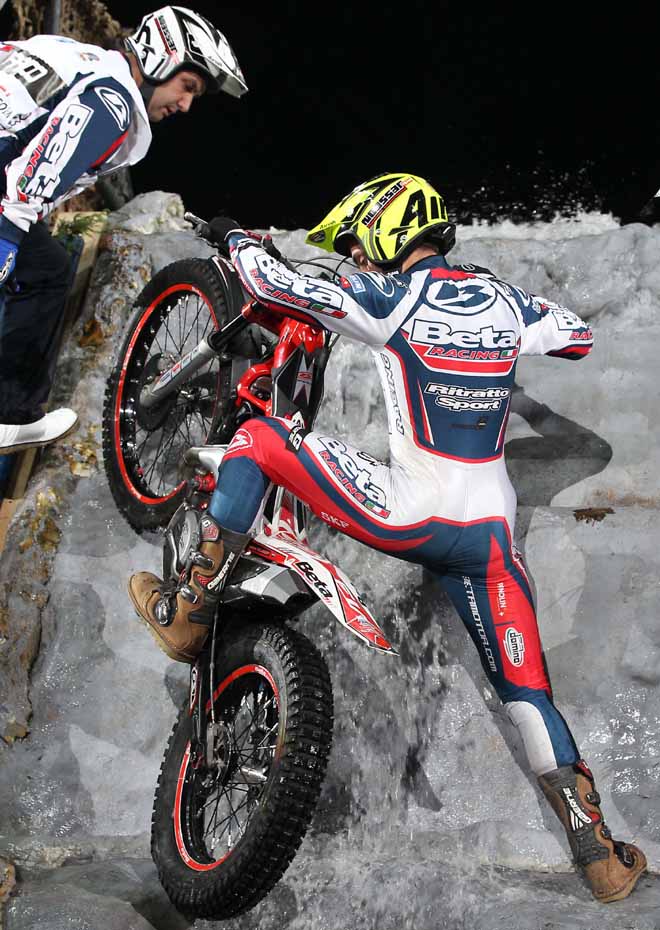 James Dabill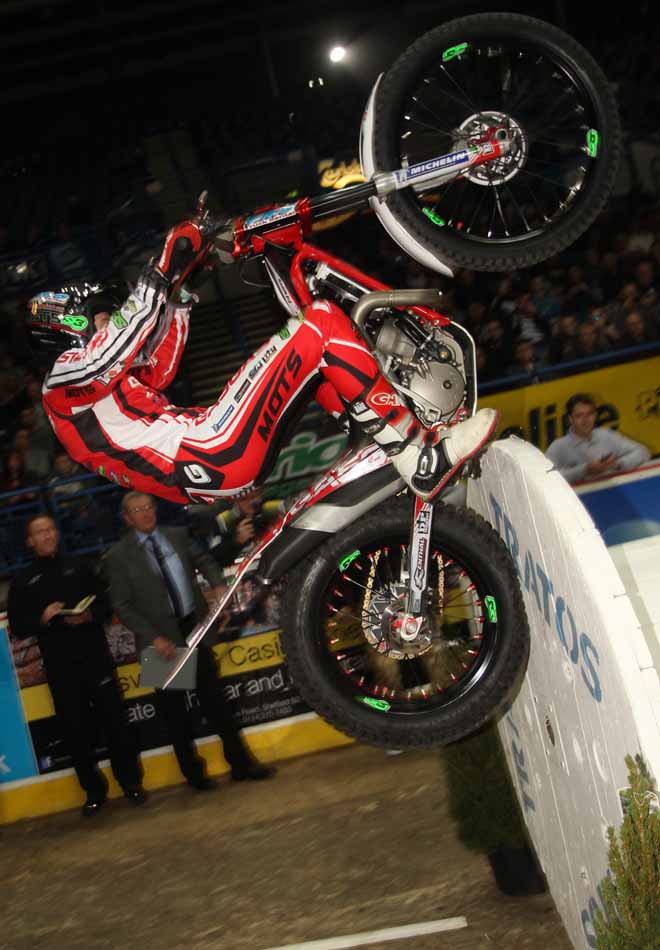 Alexandre Ferrer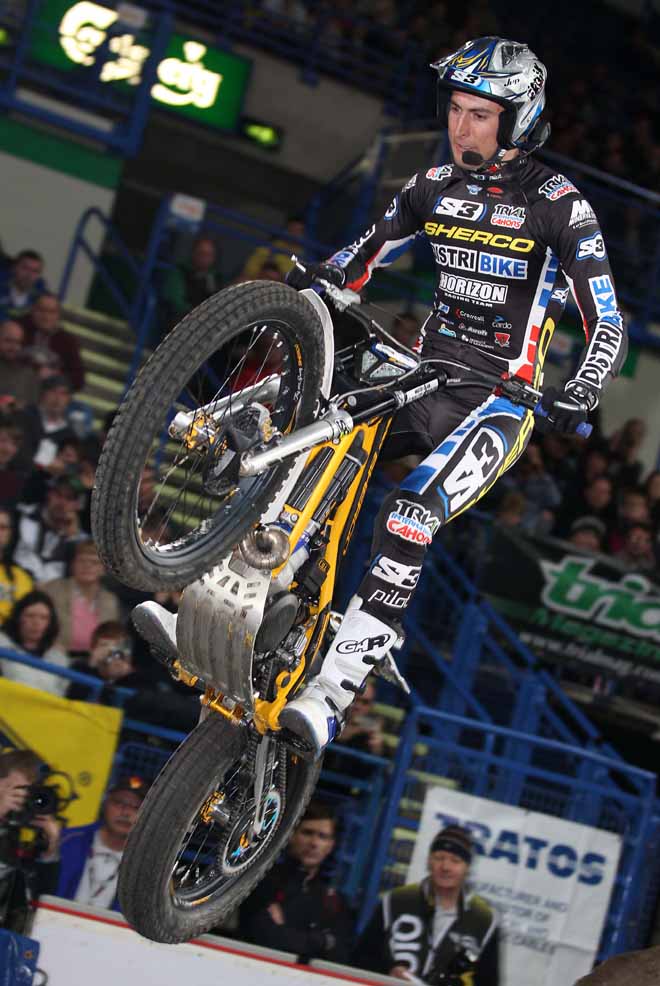 Takahisa Fujinami
Adam Raga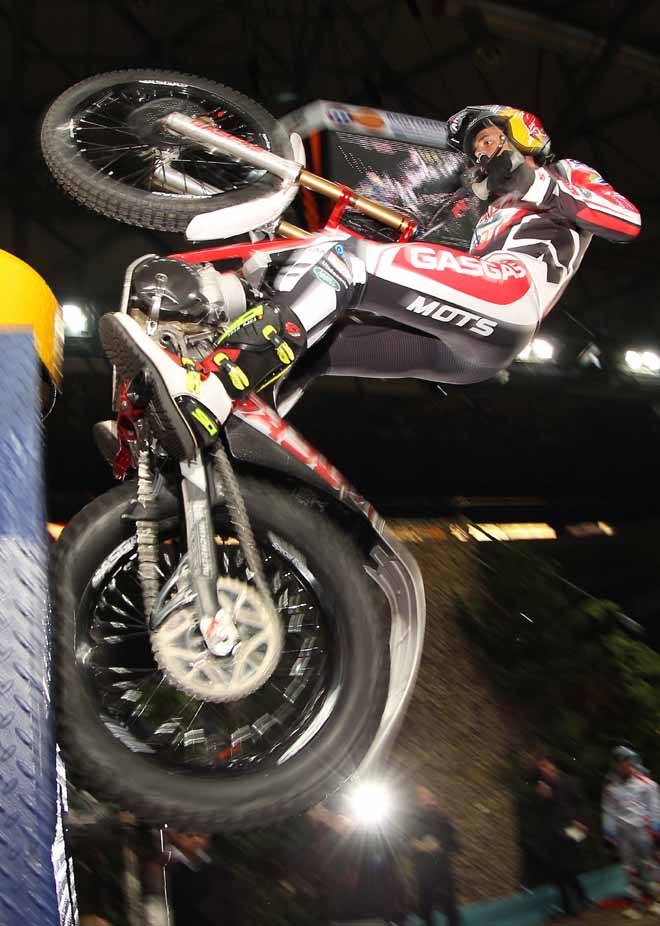 Michael Brown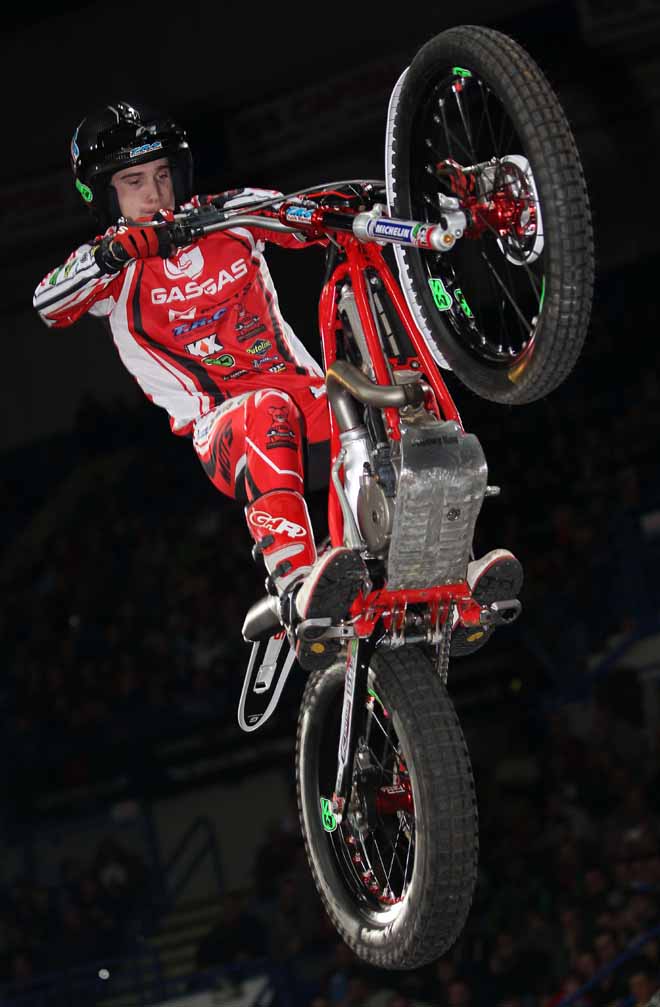 Jack Challoner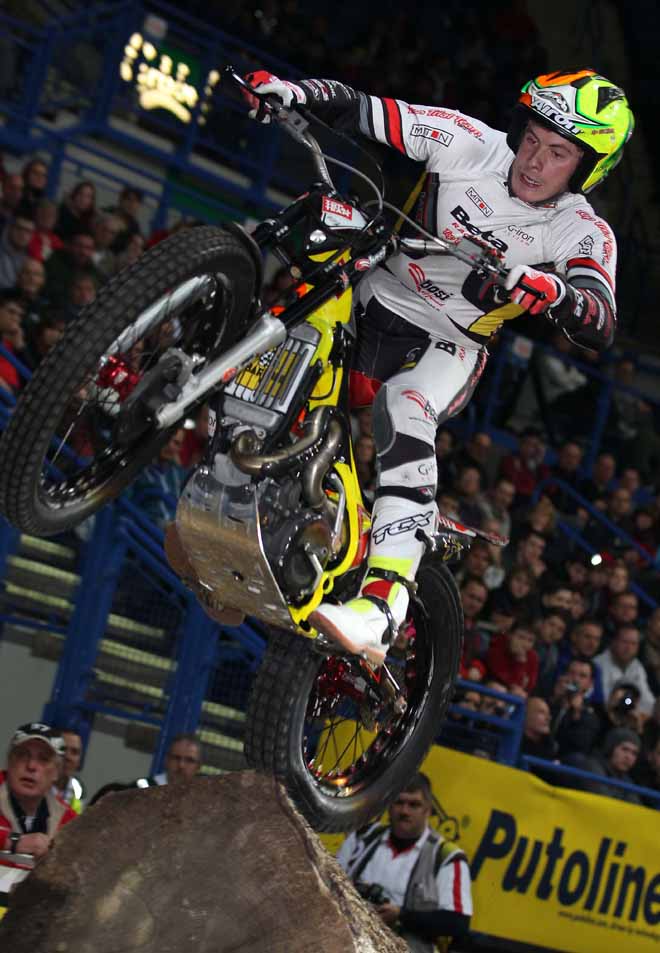 Matteo Grattarola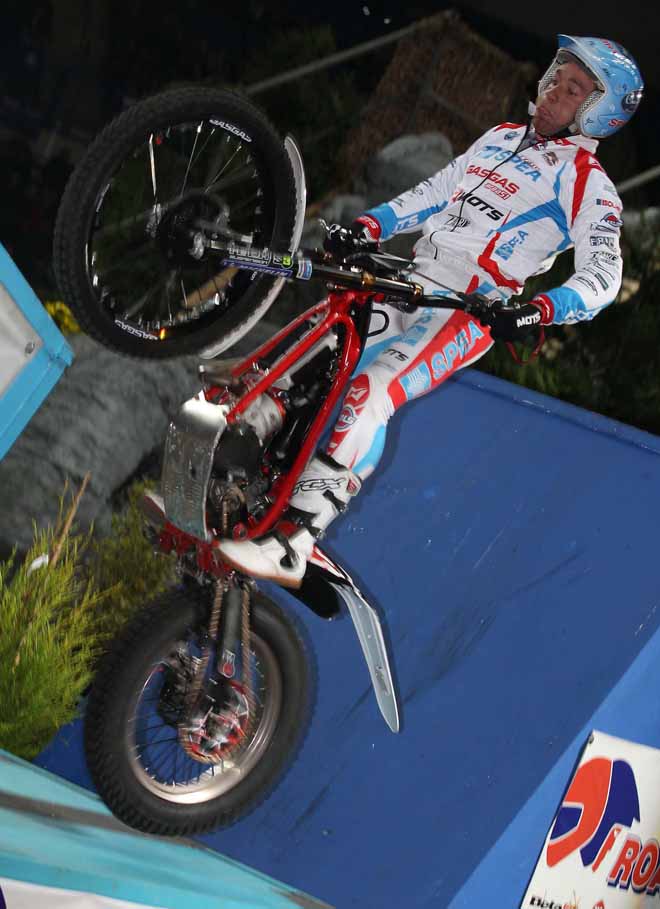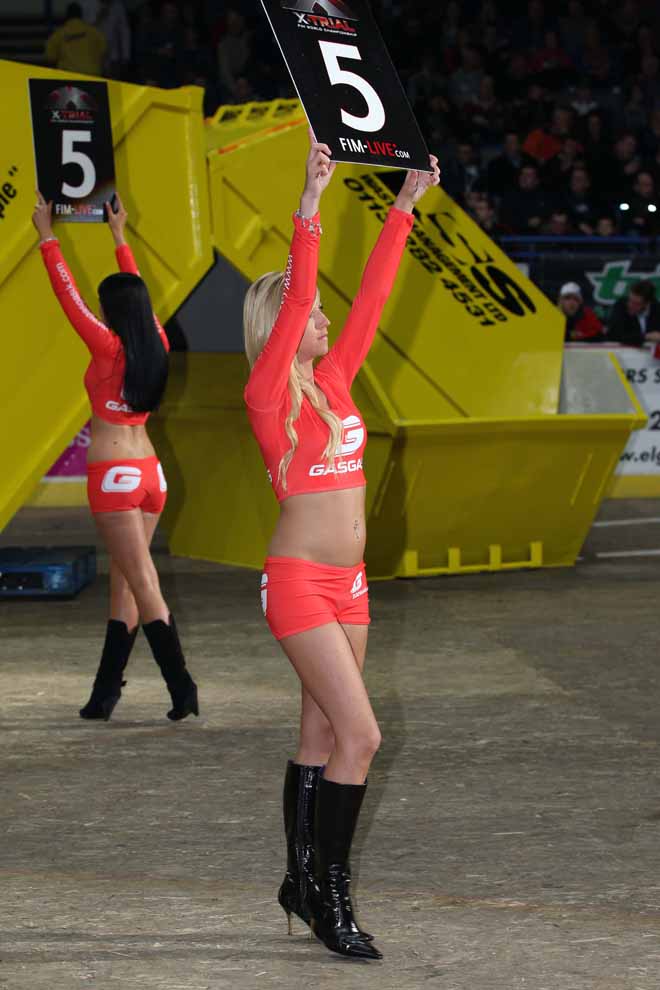 ---------------------------------------------------------------------------------------
press releases ---- comunicati stampa
---------------------------------------------------------------------------------------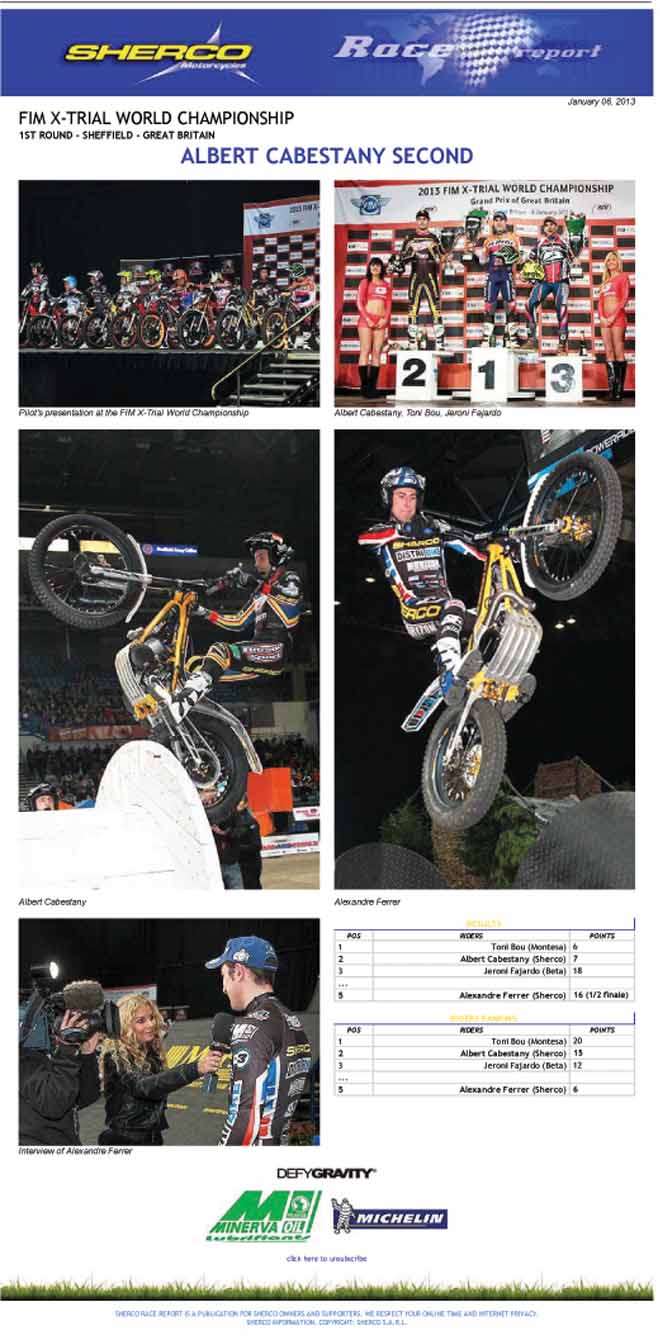 ---------------------------------------------------------------------------------------

---------------------------------------------------------------------------------------