11/05/13 - SCOTTISH SIX DAYS TRIAL - FINAL DAY Lampkin cliches his seventh Scottish
Dougie Lampkin (Gas Gas) continues to rewrite the history books as he rode to an emphatic and record extending seventh win at the Scottish Six Days Trial (SSDT) earlier today. Lampkin went into the sixth and final day of this year's event with a healthy lead over Sam Connor (Beta) and further increased his winning margin as he once again posted the best performance of the day. Dougie now stands head and shoulders above his peers in terms of SSDT victories, his seven wins now clearly surpassing the five achieved by legendary riders Sammy Miller and Mick Andrews.

The 2013 Scottish Six Days Trial came to a close with rain again falling heavily for most of the day as the remaining riders battled their way around a course that turned out to be a harsh final encounter for many of the competitors. The tone was set as early as the opening group at Sleubaich, before two more testing sections at School Falls, whilst the final sting in the event was the two hole-infested hazards at Nevis Forest.

Whilst it was relatively plain sailing for Lampkin, James Dabill (Beta) continued his incredible fightback with yet another strong showing to close out the week. Only just inside the top twenty after day one, Dabill despite having his chain come off in the last group of the trial at Nevis Forest, still managed to do enough to finish this year's SSDT as runner-up to Lampkin. Twelve months ago Dabill lost out by the narrowest of margins, this year there was fifteen marks between him and Dougie come the end.

Local rider Gary Macdonald (Sherco) held his nerve superbly on a tough last day to ride his way on to the podium and thoroughly deserved to do so, having steadily climbed the leaderboard throughout the week. With a loss of eight marks today Ross Danby (Jotagas) also finished off in an impressive fashion to claim fourth spot just one mark behind Macdonald. Joint leader earlier in the week, Connor was to come off the worst in the final day showdown, his score of fifteen on day six putting him down in fifth position overall.

Alexz Wigg (Gas Gas) who headed the field on day three eventually took seventh spot as he failed to maintain his form over the closing three days and was beaten to sixth place by Ian Austermuhle (Beta). Eighth position was taken by Dan Thorpe (Gas Gas) who finished on five marks more than Wigg after six testing days in the saddle. Tom Sagar (Montesa) lost out on a tie-break with Thorpe, but still managed to claim ninth just ahead of Jordi Pascuet (Jotagas). For the second year in a row Pascuet was the highest placed foreign rider in tenth spot.

Emma Bristow (Sherco) completed a hat-trick of best female performances at the SSDT as she totally dominated her class this year and also ranked high in the overall classifications too. After taking the lead from John Shirt (Gas Gas), Adam Norris (Beta) never looked back to walk away with the top prize in the over 40's class. At the other end of the age spectrum Robert Waite (Beta) picked up the best newcomer award, whilst local rider Jack Dignan (Beta) was the highest placed Scottish newcomer.

At the top end of the order, the 2013 Scottish Six Days Trial totally belonged to Lampkin, but as with every edition of this internationally famous event the equally important story was about all those riders who made it to the finish and who return each year to play their part in what is unarguably the greatest motorcycle trial in the world.

The SSDT is free for spectators to watch on all days. The official event programme, containing details of riders, routes and spectating opportunities, is available to purchase in the Fort William area and also via www.ssdt.org.. Route maps for each day of the main trial can also be viewed on the website.
photos and news kindly sent by Andy
--------------------------------------------------------------------
Lampkin si aggiudica la sua settima Scottish
Lasciando solo 3 punti nell'ultimo giorno, Dougie si assicura la vittoria. Al secondo posto finale James Dabill, che ha recuperato bene nella seconda parte.. Terzo lo scozzese Gary Mcdonald, davanti a Ross Danby e Sam Connor

Primo dei piloti non britannici, Jordi Pascuet, giunto 10°. Prima fra le donne Emma Bristow, al 47° posto. I due italiani in gara: Michele Bosi 76°, Massimo Perassolo 199°.
--------------------------------------------------------------------
--------> CLASSIFICHE/RESULTS:
--------------------------------------------------------------------
1. Dougie Lampkin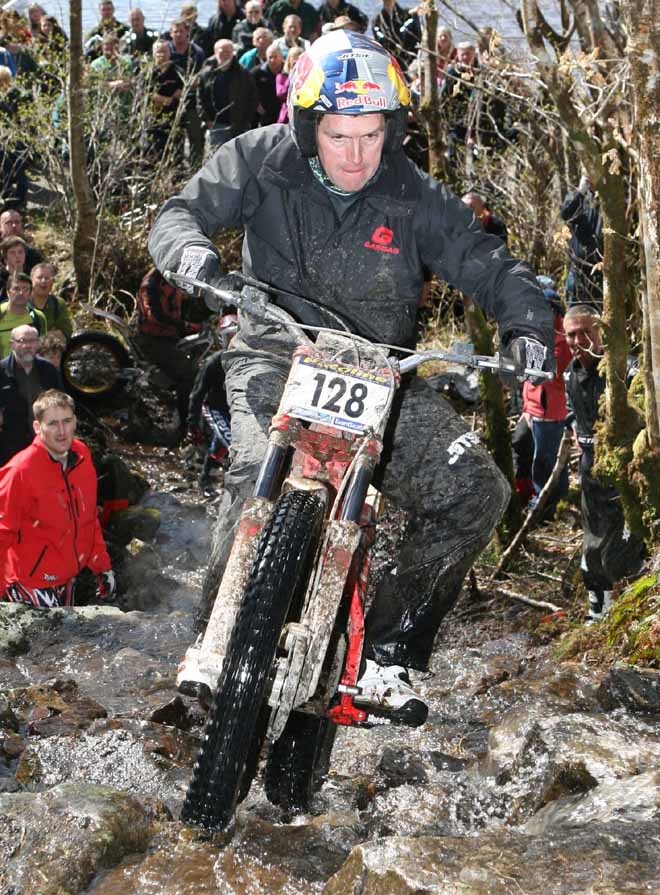 2. James Dabill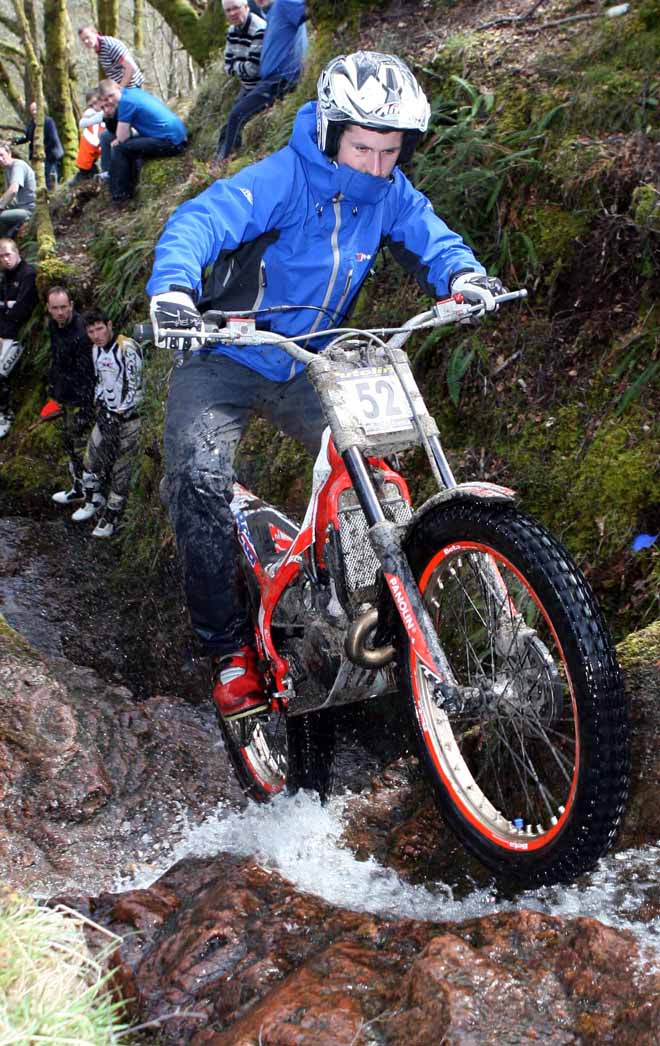 3. Gary Mcdonald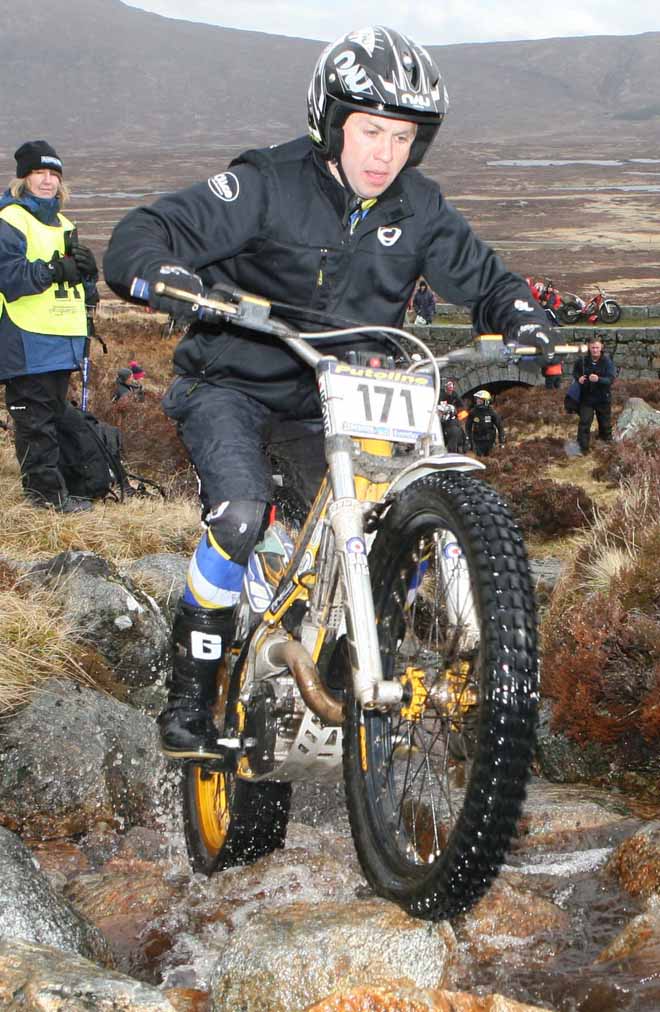 4. Ross Danby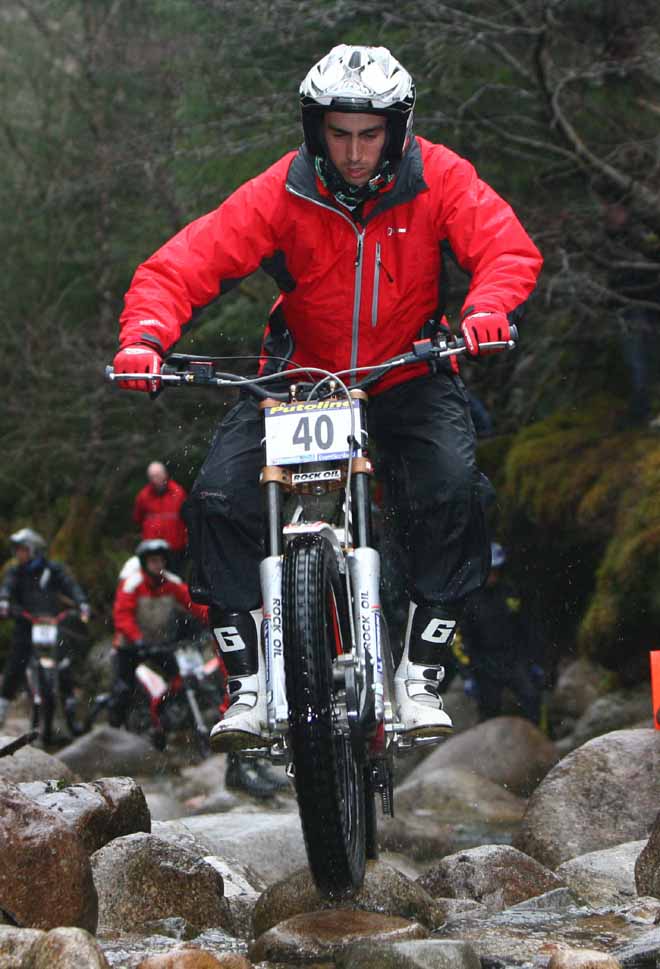 5. Sam Connor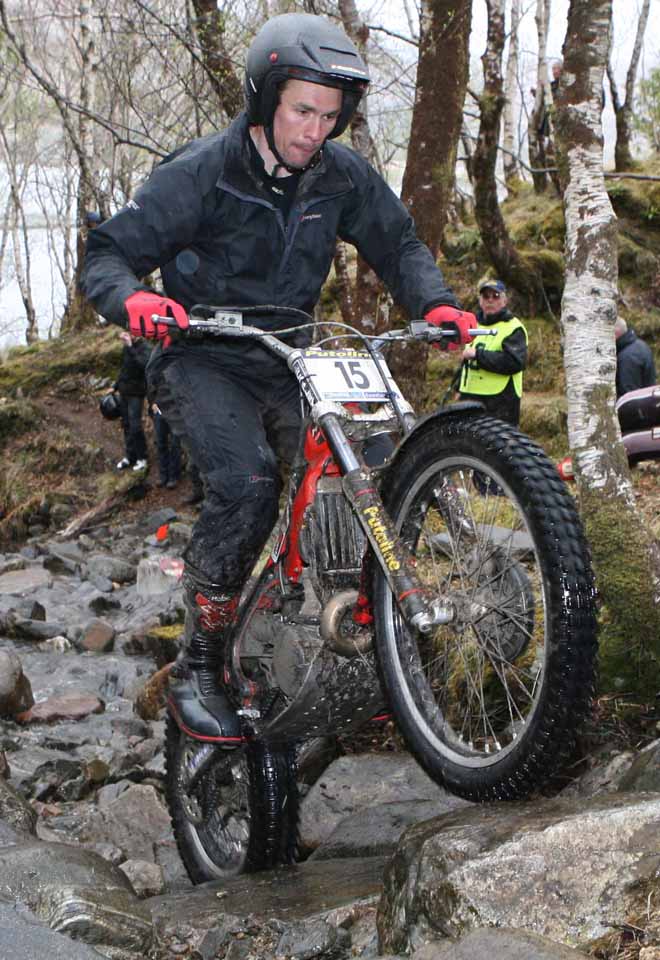 6. Ian Austermuhle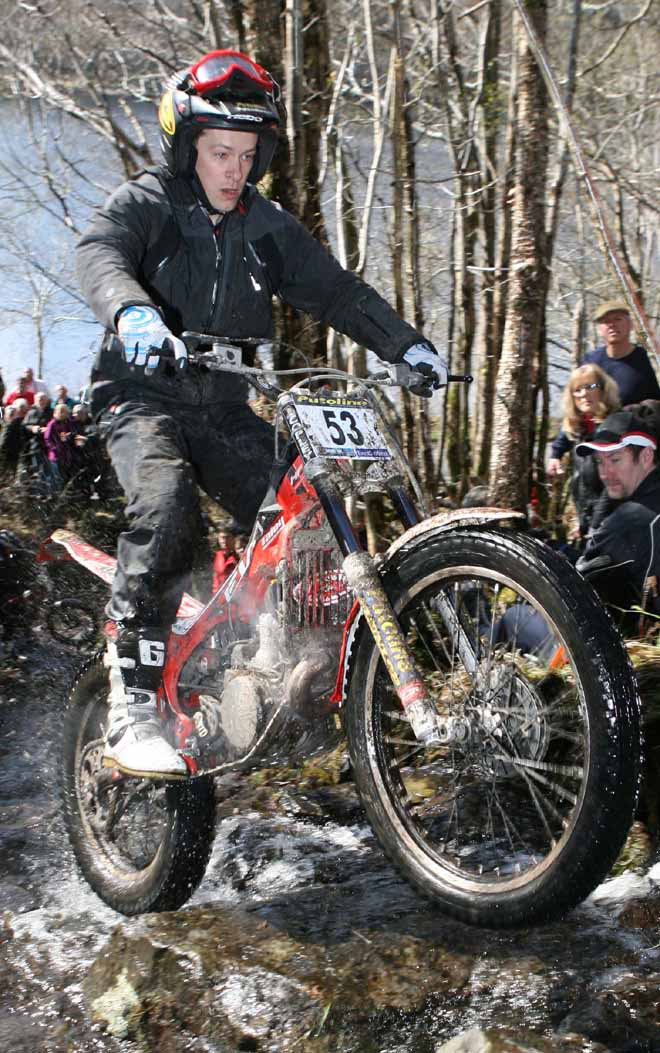 7. Alexz Wigg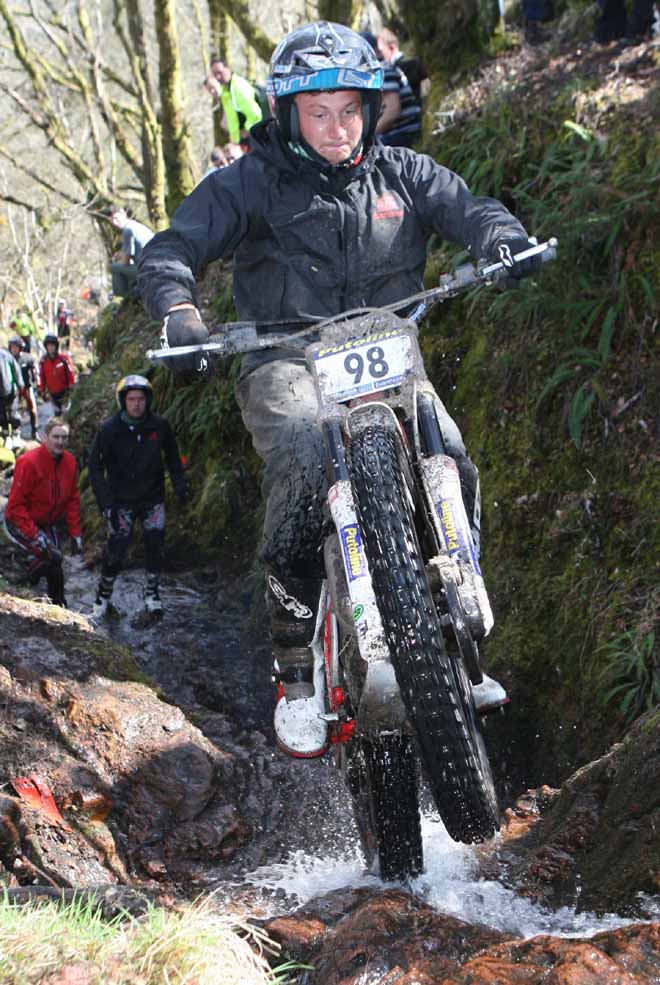 8. Dan Thorpe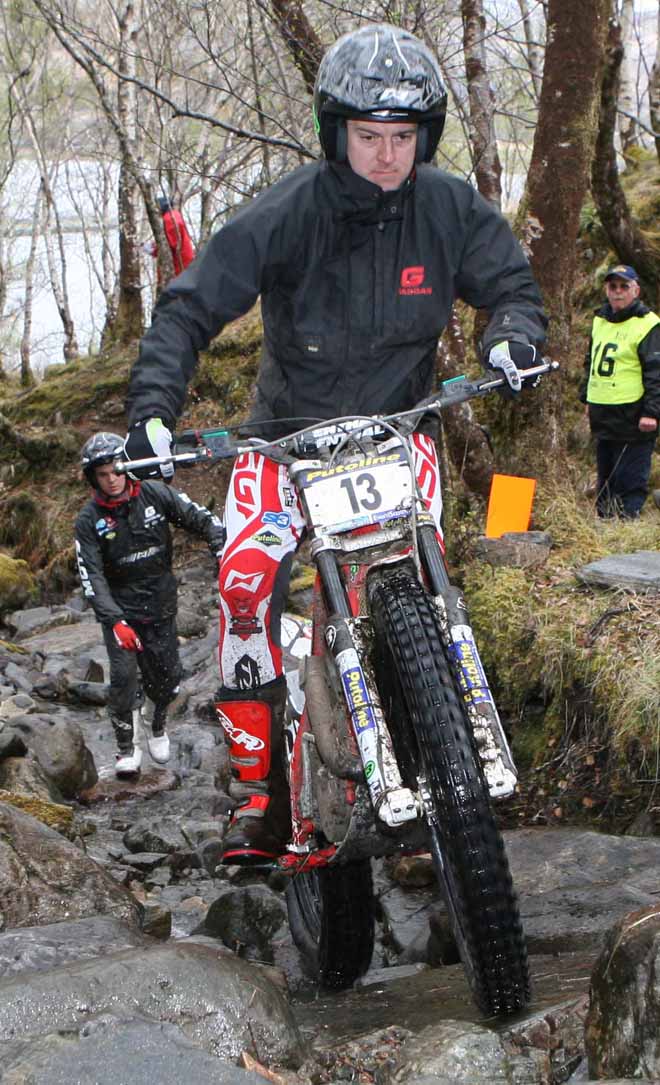 9. Tom Sagar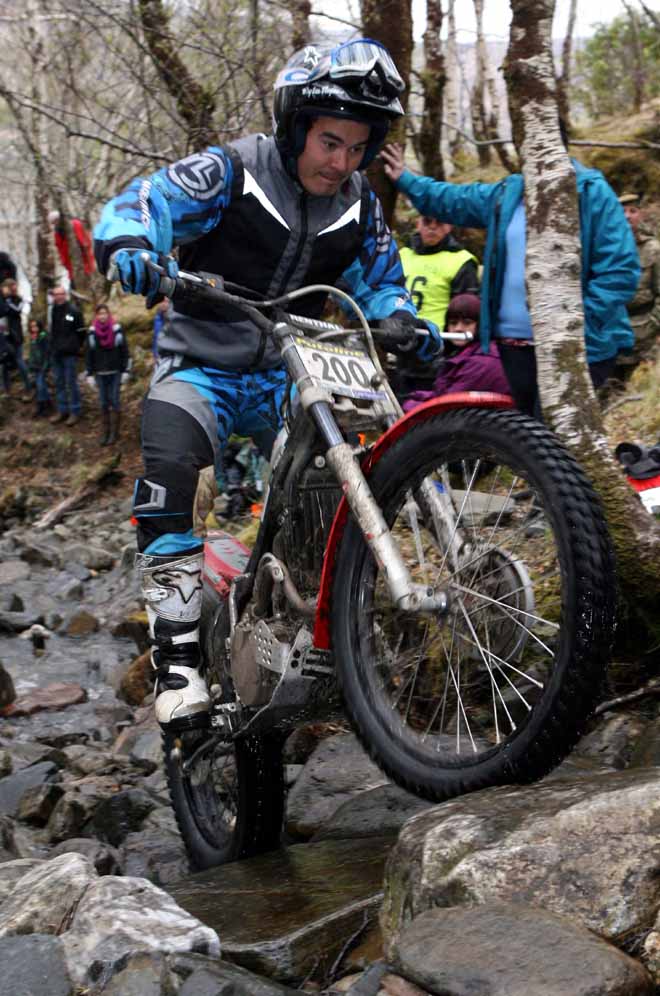 10. Jordi Pascuet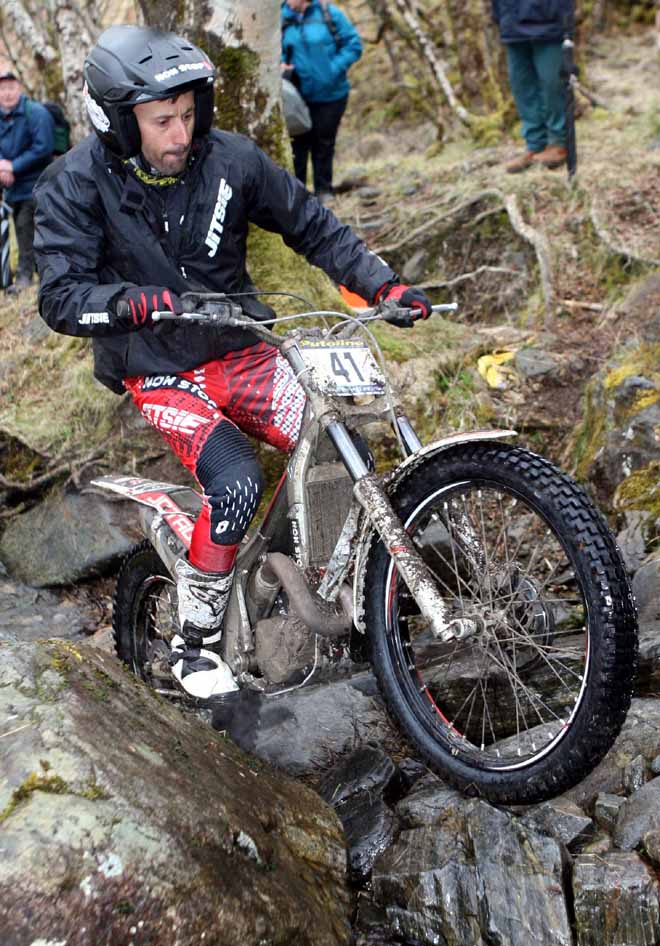 --------------------------------------------------------------------
Press release by FG distribution & Gas Gas Italia