06/05/13 - SCOTTISH six days trial - DAY ONE BROWN TAKES EARLY LEAD
The predicted tight battle for top honours at the 2013 Scottish Six Days Trial (SSDT) lived up to expectations on the opening day, with the top seven riders separated by just three marks. Michael Brown (Gas Gas) is the early leader having gone clean on day one, as he bids to record his first SSDT win after finishing as runner-up on four previous occasions. Brown has last year's victor Dougie Lampkin (Gas Gas) for close company. Dougie sits only one mark off the lead as he looks for a record-extending seventh win.

Alexz Wigg (Gas Gas) who won the 2010 SSDT has once again opened his assault with a strong showing, his two-mark loss putting him in third place at this point. Lampkin and Wigg dropped their marks at Coire Mhorair just before the day's lunch stop, as the steep and narrow waterfall with its cascading torrent proved to be one of the toughest sections on a wet opening day.

Sam Connor (Beta) managed to remain feet up through this particular hazard and finished his day also on two marks, both of which he dropped at the initial group of the trial situated on the edge of the Leanachan Forest. Connor is another former SSDT winner, his triumphant ride being back in 2005. Sam's result is perhaps no shock with him currently enjoying a return to form with a recent string of strong results at the national domestic series.

SSDT regulars Dan Thorpe (Gas Gas), James Fry (Sherco) and Guy Kendrew (Beta) currently occupy fifth, sixth and seventh places respectively as they showed their liking for the swollen burns earlier today. Equally Ross Danby (Jotagas) fresh from his two podium finishes at the opening two rounds of the British Championship set himself up for a solid week in the Highlands with an initial four mark loss.

Danby's score was matched by Jonathan Richardson (Ossa) and Richard Sadler (Sherco) who both fought their way through the rising waters to also finish day one on four marks apiece. Local rider Gary MacDonald (Sherco) made a welcome return to the SSDT having missed last year's event, and in doing so keeps the hopes of a Scottish winner alive after having dropped five marks to put himself amongst the main contenders and just outside the intermediate top ten.

One rider with work to do is 2011 winner James Dabill (Beta) who opened his account this year with a loss of eight marks after he experienced machine problems as early as the first section of the day. Dabill changed the carburettor on his factory machine when he arrived back in the Parc Ferme at the close of the day in an attempt to resolve the issue before he looks to mount his fightback tomorrow morning. His plight will not be made any easier as he is set to take to the road very much at the front of the field on the second day and will find a new route and several new sections which are part of this year's Tuesday's schedule.

In the tussle to be the best female rider, Emma Bristow (Sherco) has set out her stall to take this title for a third year in a row by already opening up a healthy advantage over her main rivals. Spanish male rider Francesc Moret (Gas Gas) has taken the early initiative in the newcomer's class, but only has a four mark lead over James Graham (Gas Gas) after day one of six. It is a similar story in the over 40's category with John Shirt (Gas Gas) having stolen a slim lead from Richard Gaskell (Ossa), though with still much to play for over the next testing five days.

The SSDT is free for spectators to watch on all days. The official event programme, containing details of riders, routes and spectating opportunities, is available to purchase in the Fort William area and also via www.ssdt.org.. Route maps for each day of the main trial can also be viewed on the website.
photos and news kindly sent by Andy
--------------------------------------------------------------------
Brown Ŕ il primo leader
Nessuna penalitÓ per lui in questo primo giorno. Lampkin con 1 punto Ŕ secondo davanti a Wigg che segna 2 punti.


--------------------------------------------------------------------
--------> CLASSIFICHE/RESULTS:
--------------------------------------------------------------------
Michael Brown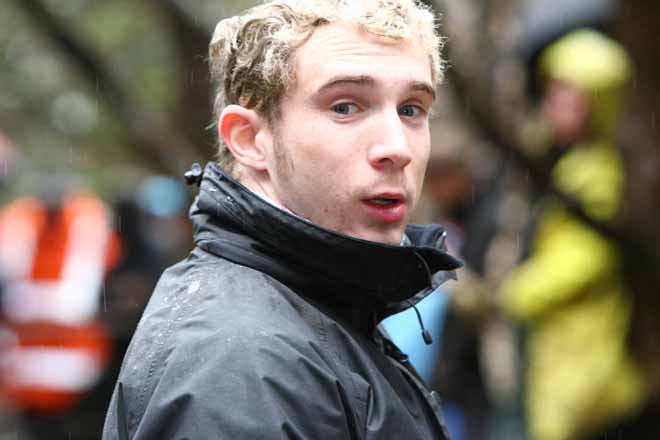 Dougie Lampkin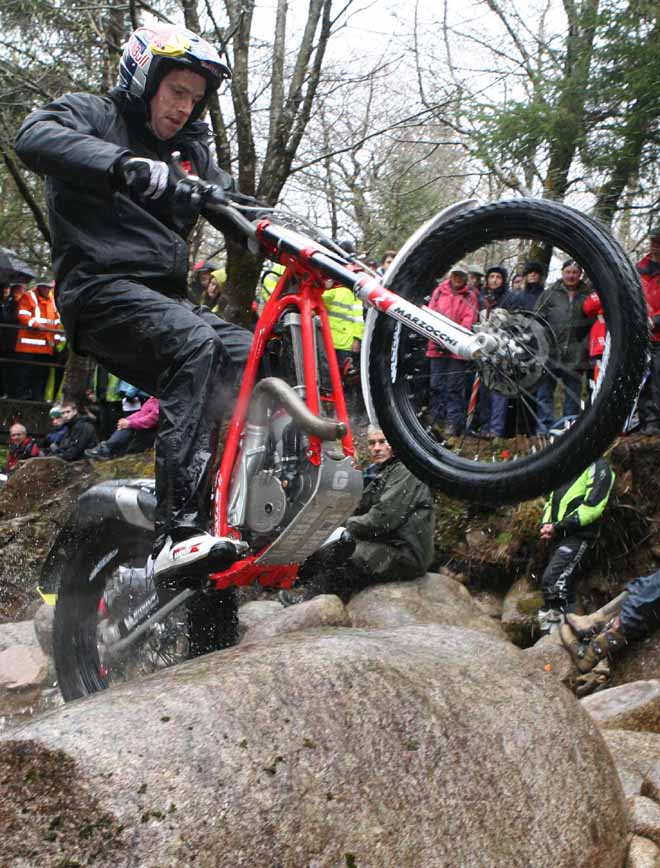 Alexz Wigg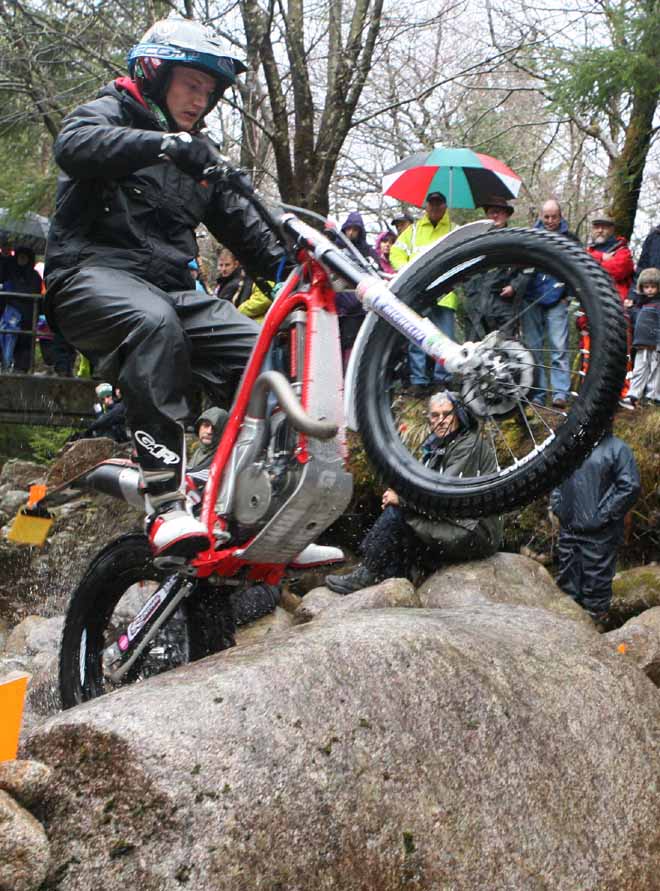 Sandra Gomez. Her first Scottish. She is in 188th place.(270 at the start)