07/05/13 - SCOTTISH six days trial - DAY TWO WIGG and CONNOR the new leaders
Both Alexz Wigg (Gas Gas) and Sam Connor (Beta) went unpenalised today to become joint leaders of the 2013 Scottish Six Days Trial (SSDT) after the first two days of competition. Enjoying the warmer and drier weather Wigg and Connor, who are both previous SSDT winners from 2010 and 2005 respectively, made light work of the new route that incorporated several new and testing sections.

Yesterday's initial leader Michael Brown (Gas Gas) lost three marks today after having gone clean on day one. He now finds himself equal overall and on the same marks as Dougie Lampkin (Gas Gas) who dropped two marks today, one of those being in the last hazard of the day. These two more fancied runners are also joined on three marks by Guy Kendrew (Beta) who followed up his great performance yesterday with another incredible showing as he too stayed clean through today's thirty sections.

Brown was to lose his lead early in the day with a three mark loss coming in the very first group of sections at Annat, but recovered his composure well to ride the rest of the day feet up. The new hazards at Loch Arkaig also took marks with last year's SSDT winner James Dabill (Beta) being amongst those who needed a helping dab on the step-infested waterfall by the loch side.

James Fry (Sherco) produced another solid ride today, his single mark loss putting him on a total of four after two days and in sixth place. Scotland's Gary Macdonald (Sherco) was another rider to go unpenalised today and thanks to his faultless performance now moves into seventh spot and only three marks off the lead. Dan Thorpe (Gas Gas), Ross Danby (Jotagas) and Ian Austermuhle (Beta) are the three riders who currently round out the top ten respectively as they all showed their liking of the kinder weather.

Women's World number two Emma Bristow (Sherco) further extended her advantage in the fight to be the best female rider, her loss of seven marks putting some of her male counterparts to shame and was significantly better than the thirty-five marks incurred by Becky Cook (Beta) who remains her closest challenger.

Spain's Francesc Moret ( Gas Gas) has also began to open up a healthy lead in his aim to be the best newcomer. Moret parted with only five marks on day two to take his total to twelve overall, which puts him sixteen marks clear of Jack Stones (Gas Gas) who currently occupies second spot in this class. The Spanish youngster remains in thirteenth position in the general classification too.

In the battle to be the top rider in the over 40's category, early leader John Shirt (Gas Gas) has fallen to third spot and has been overtaken by both Adam Norris (Beta) and Roger Williams (Beta) who now hold first and second positions respectively. Norris was in superb form losing just a single dab, and was almost matched by Williams who completed today for only two marks.

Tomorrow will mark the midpoint in the 2013 SSDT, and could potentially present the toughest challenge of the week thus far, with the riders faced by a route totalling ninety-one miles. The SSDT is free for spectators to watch on all days. The official event programme, containing details of riders, routes and spectating opportunities, is available to purchase in the Fort William area and also via www.ssdt.org.. Route maps for each day of the main trial can also be viewed on the website.
photos and news kindly sent by Andy
--------------------------------------------------------------------
WIGG e CONNOR ora guidano
--------------------------------------------------------------------
--------> CLASSIFICHE/RESULTS:
--------------------------------------------------------------------
Alexz Wigg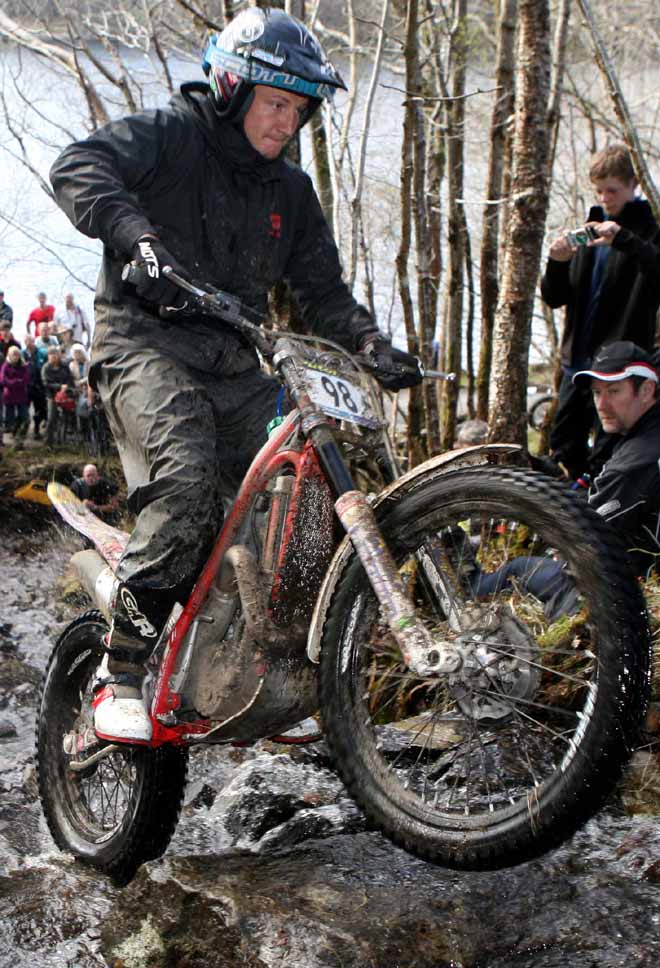 Michael Brown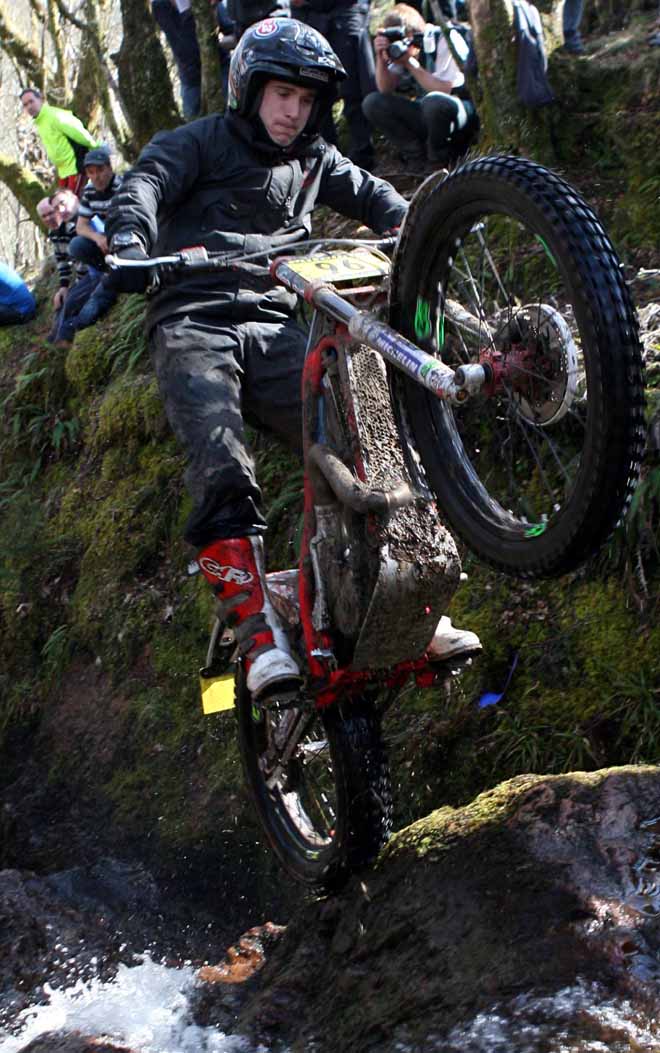 Dougie Lampkin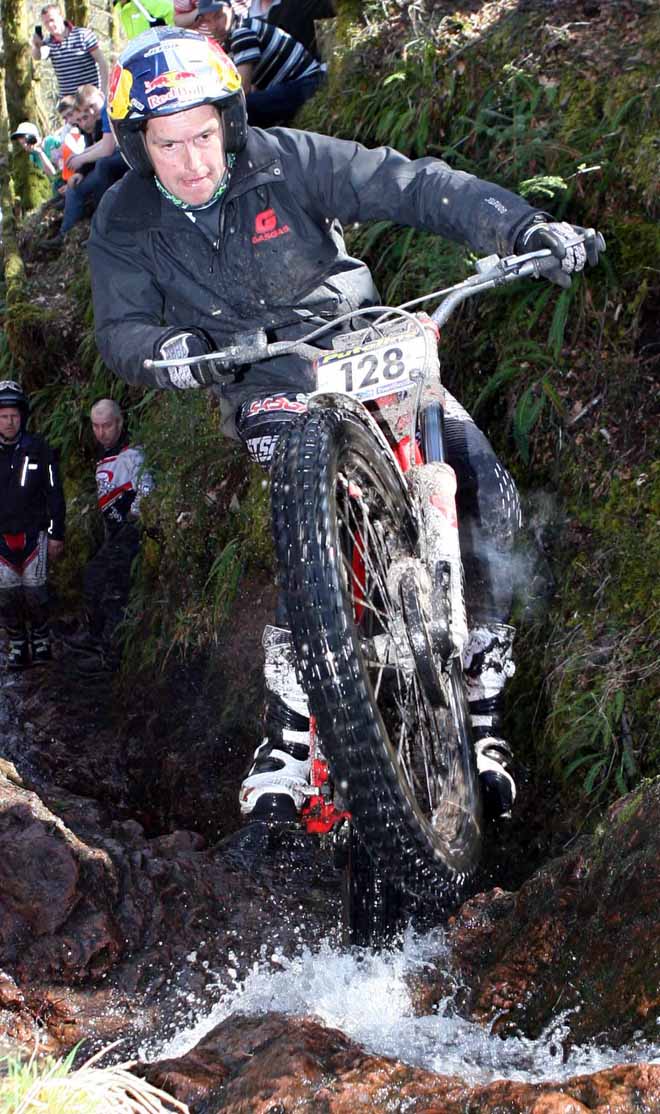 Katy Sunter. An other brave girl, who competes here almost every year.