08/05/13 - SCOTTISH SIX DAYS TRIAL - DAY 3 WIGG TAKES OUTRIGHT LEAD
Alexz Wigg (Gas Gas) has now taken the outright lead of the 2013 Scottish Six Days Trial (SSDT) after losing three marks on the third day of competition. The 2010 SSDT winner has close opposition from Dougie Lampkin (Gas Gas) whose dream of a seventh win remains a real possibility as he sits just one mark behind Wigg overall. He too dropped three marks on what was his early day.

Sam Connor (Beta) who had begun the day carrying a yellow leader board along with Wigg, notched up five marks on day three and now trails the leading duo by two and one marks respectively. Local rider Gary Macdonald will be pleased with his day's work having now ridden himself into fifth spot overall thanks to three consistent daily performances thus far.

The best performance of the day was by Dan Thorpe (Gas Gas) with the now SSDT veteran completing today's thirty sections for a mere one dab. This strong showing as the event reaches its midpoint sees Thorpe now join Connor on seven marks overall and within close reach of the outright lead. Wednesday proved to be the toughest of the three days so far and Michael Brown (Gas Gas) was to discover this first hand as he added a hefty ten marks to his tally to see himself slip slightly out of contention for the main prize.

The second group of sections after today's short trip across the ferry was where most of the front-runners suffered their heaviest losses. Jack Challoner (Beta) was the only clean on the most difficult hazard at Inversanda, with Thorpe being the next best with a single dab attempt. Lampkin dropped two here to add to the early mark he lost at Lower Mamore, whilst most of the other main contenders were happy to see the ends cards for hard fought threes.

Brown may live to regret the five marks he lost at Coire Dubh earlier in the day, whilst Connor can perhaps count himself fortunate to have escaped with only a two at Clachaig before he headed across the water.

Guy Kendrew (Gas Gas) continued his incredible week to date and is neatly tucked into sixth place overall with both Jonathan Richardson (Ossa) and James Fry (Sherco) for close company. Only one mark separates this trio in the overall totals, as they dropped eight, four and eight marks respectively today to keep themselves within touching distance of what would be an historic win for any of these three riders for differing reasons.

In the various sub plots Adam Norris (Beta) continues to head the over 40's class, Emma Bristow (Sherco) remains in control of the female category and Francesc Moret (Gas Gas) has clear water between him and his nearest challenger in the battle to be the best newcomer.

It has often been said that the real fight for top honours does not begin until Thursday. With the riders facing the longest day of the week tomorrow, the order at the top of the leader board may look somewhat different in twenty-four hours from now, should day four play out like previou years.

The SSDT is free for spectators to watch on all days. The official event programme, containing details of riders, routes and spectating opportunities, is available to purchase in the Fort William area and also via www.ssdt.org.. Route maps for each day of the main trial can also be viewed on the website.
photos and news kindly sent by Andy
--------------------------------------------------------------------
Alexz WIGG solo in testa
Lasciando solo 3 punti in questo terzo giorno, contro i 5 di Sam Connor, con il quale divideva la prima posizione, Wigg guida ora la classifica in solitario. Tra i due si Ŕ inserito Dougie Lampkin, autore anch'egli di una superba prestazione oggi con 3 penalitÓ in totale. Vincitore di giornata (1 punto) ed ora al fianco di Connor nella generale, Dan Thorpe.


--------------------------------------------------------------------
--------> CLASSIFICHE/RESULTS:
--------------------------------------------------------------------
Alexz Wigg
Dougie Lampkin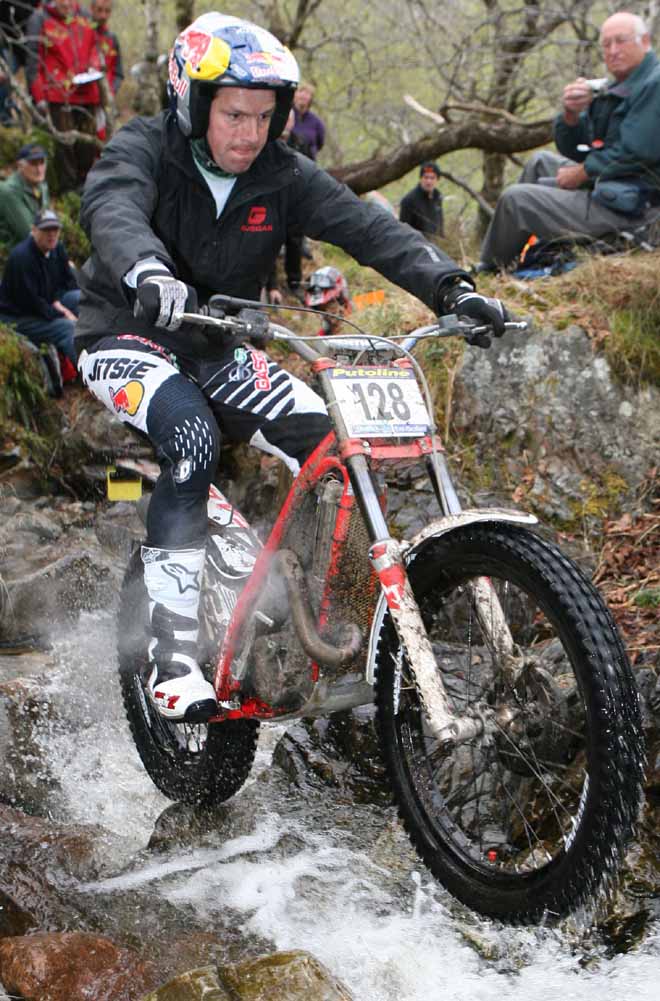 Sam Connor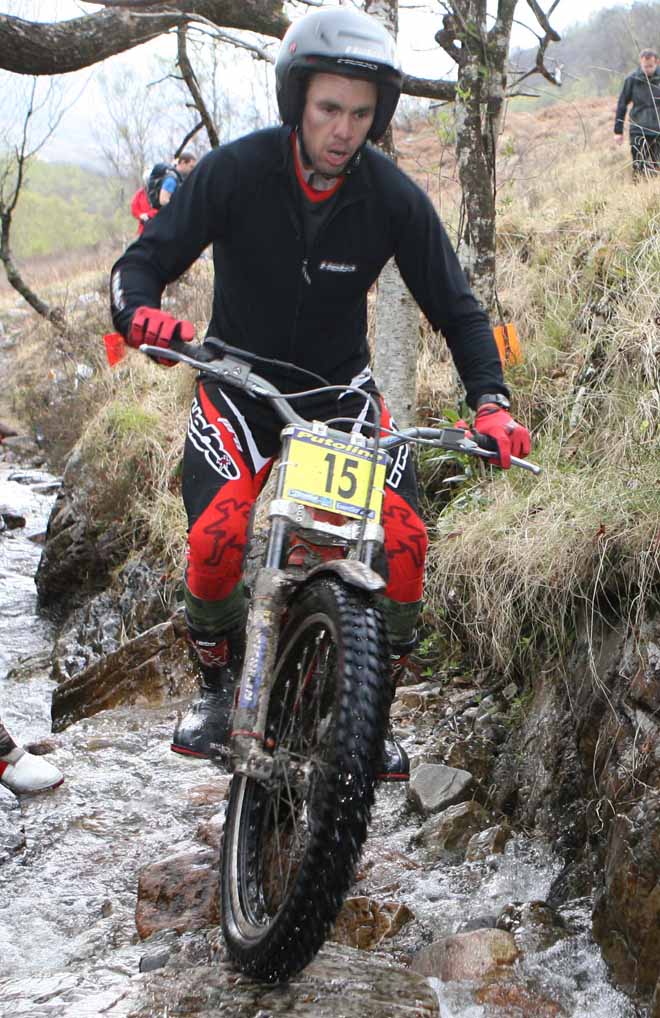 Dan Thorpe