09/05/13 - SCOTTISH SIX DAYS TRIAL - DAY 4 Lampkin moves into the lead
Thursday lived up to its traditional tough billing as the 2013 Scottish Six Days Trial (SSDT) moved into the second and deciding phase of the competition. Dougie Lampkin (Gas Gas) used the opportunity of the longest day of the trial, and the toughest to date, to move into the lead for the first time this week. His single mark loss today puts him on seven in total, and sees him move ahead of overnight leader Alexz Wigg (Gas Gas) who dropped eight marks on day four.

Things remain tight at the top of the leaderboard with a mere six marks splitting six times winner and last year's victor Lampkin, Sam Connor (Beta), who now sits in second spot having parted with three single dabs today, and third placed Wigg who won the SSDT back in 2010. Connor's day was framed with single dabs in both the first and last hazards, whilst Wigg suffered his first five of the week earlier today.

Scotland's great hope for top honours Gary Macdonald (Sherco) went clean on observation today to climb into fourth place overall despite picking up two time penalties as the one hundred and eighteen mile route took its toll. Macdonald continues to carry the weight of expectation on his shoulders as he bids to become the first home winner since Bob McGregor (Rudge) was victorious back in 1932.

James Dabill (Beta) continued to recover from his poor opening day performance and also managed to remain feet up throughout the day to move up to eighth in the overall results. Macdonald and Dabill were joined by Ben Hemingway (Beta) as he too completed today's thirty sections without loss. In contrast Dan Thorpe (Gas Gas) saw his assault to see his name engraved on the main trophy come Saturday evening, fade slightly as he lost seven marks today, all in the third group at Gorton

Thanks to his two single dabs, one at the first group and one at Lochs Wood just before the lunch stop, Ross Danby (Jotagas) has now elevated himself into sixth spot overall. James Fry (Sherco) and Ian Austermuhle (Beta) currently occupy seventh and ninth positions respectively after four days, with Richard Sadler (Sherco) rounding out the top ten as things stand now. Austermuhle's only marks - three of them - were lost at the pre-lunch group where the loose boulders proved to be real test for all.

It was a sad day for Michael Brown (Gas Gas) as he was forced to retire from the event before his day had even begun. The four times SSDT runner up sustained a freak injury to his knee whilst he was working on his bike in the Parc Ferme this morning and was rushed to the local hospital by ambulance. He was later discharged with his leg heavily bandaged, but was in good spirits.

Adam Norris (Beta) has moved twenty-three marks clear at the head of the over 40's class, and in similar fashion Emma Bristow (Sherco) has stretched her advantage to over one hundred marks in the female division. With Francesc Moret (Gas Gas) having retired from the trial, Robert Waite (Beta) has now taken control of the newcomer category. This situation is mirrored in the race to be best Scottish newcomer with Jack Dignan (Beta) having taken over at the top after previous class leader Alan Forrester (Gas Gas) failed to complete day four.

Friday will see the action shift to the scenic Ardnamurchan Peninsulan. Tomorrow's route which covers just under one hundred miles takes in famous groups such as Pipers Burn, Laudale Cottage and Rhuba Ruadh to set up what should be a thrilling climax to the 2013 SSDT.

The SSDT is free for spectators to watch on all days. The official event programme, containing details of riders, routes and spectating opportunities, is available to purchase in the Fort William area and also via www.ssdt.org.. Route maps for each day of the main trial can also be viewed on the website.
photos and news kindly sent by Andy
--------------------------------------------------------------------
Lampkin balza al comando
Nella giornata che tradizionalmente si colloca come la pił dura, Lampkin posa solo un piede e supera Wigg che incorre in 8 penalitą. Connor gira a 6 e si prende la piazza d'onore nella generale. Vincitori di giornata Dabill ed Hemighway (0 punti).


--------------------------------------------------------------------
--------> CLASSIFICHE/RESULTS:
--------------------------------------------------------------------
Dougie Lampkin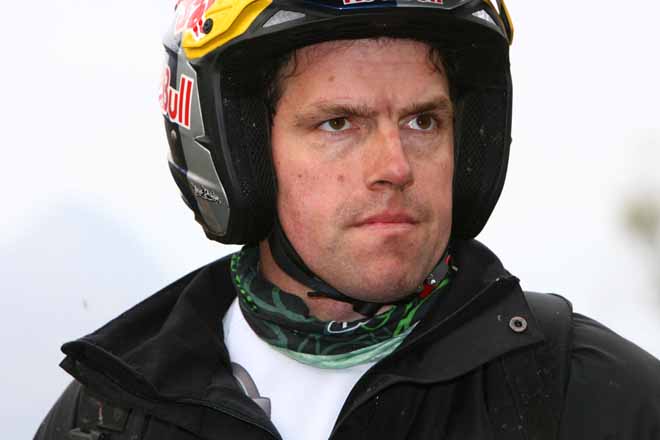 James Dabill, winner today (0 point)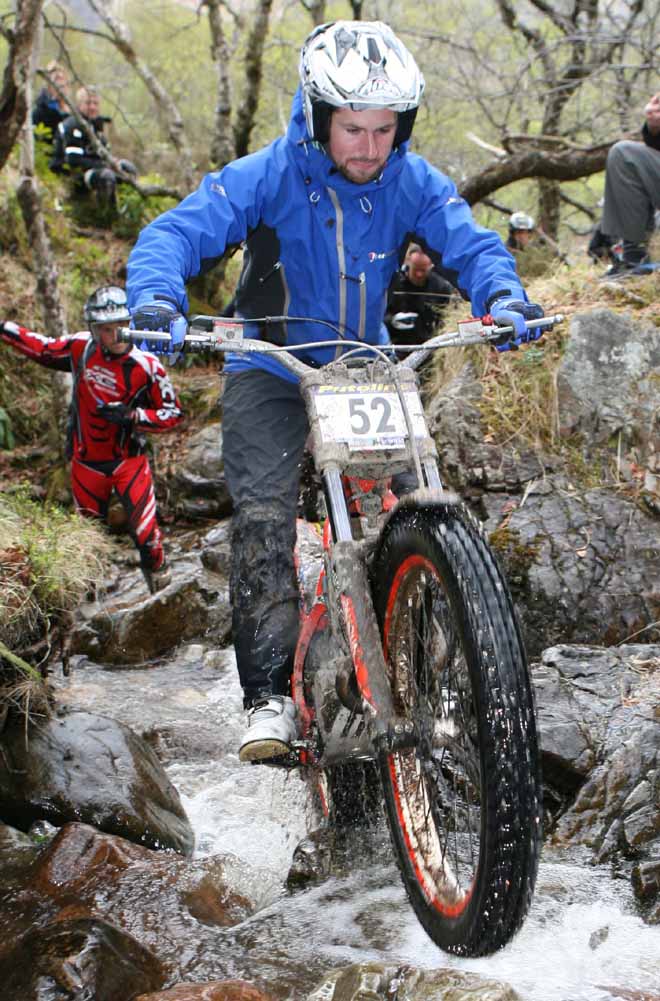 Ben Heminghway, winner today (0 point)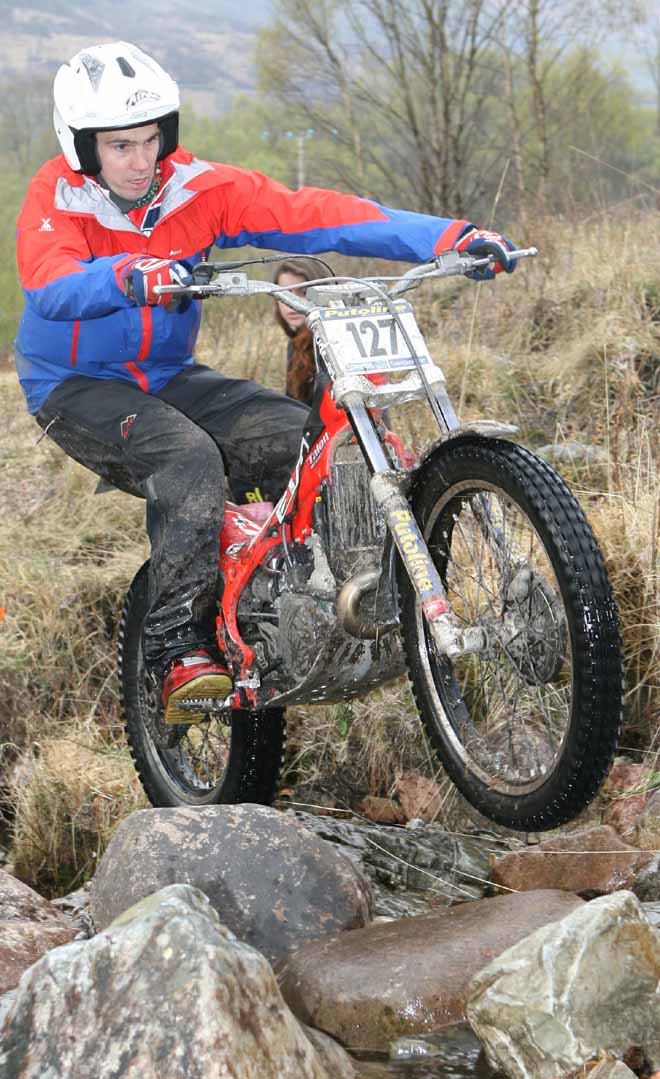 Gozalo Diez (corre per il Moto Club Alpi Ovest)