10/05/13 - SCOTTISH SIX DAYS TRIAL - DAY 5 Lampkin takes control
Heavy rain and strong winds at times failed to knock Dougie Lampkin (Gas Gas) off course as he moved within touching distance of recording a seventh Scottish Six Days Trial (SSDT) win following his performance today. Lampkin parted with only one mark on day five to open up a commanding lead ahead of tomorrow's final showdown as his nearest challengers faltered in the testing conditions. Sam Connor (Beta) will head into day six trailing Lampkin by twelve marks as he dropped ten marks today, that being his heaviest daily loss of the week to date.

Connor will need to rediscover the form that has seen him sit close to or on top of the leaderboard all week if he is to claim the runner-up prize come tomorrow evening, as he now has only a one mark lead over 2011 winner James Dabill (Beta). Dabill's four mark ride was the second best performance of the day and continues a theme that has seen him leapfrog up the order with some purpose since his opening day disaster. However he was far from assured an ideal day as he lost marks as early as the second group.

Alexz Wigg (Gas Gas) and Gary Macdonald (Sherco) both of whom have not enjoyed the best of days now hold fourth and fifth places respectively on twenty-five marks apiece. Wigg added twelve marks to his overall total today as did Macdonald as they fought to find their lines in the swollen burns that rose as the day went on due to the persistent rain overhead. Ross Danby (Jotagas) goes into tomorrow in sixth place and on the same marks as the two riders ahead of him. Cruelly ruled out of last year's event due to a mechanical problem during the latter stages, Danby is on course for his highest ever SSDT finish.

Ian Austermuhle (Beta) confirmed his tag of Mr Consistent as he came home on seven marks to bump himself two places up the overall results and into seventh position with just one day to go. Dan Thorpe (Gas Gas) in contrast had his worst day of the week so far and dropped to eighth place at the end of day five. Richard Sadler (Sherco) and enduro ace Tom Sagar (Montesa) are the two riders who currently close out the top ten, but are only too aware of the close and chasing pack of riders that sit just behind them at this critical point in the competition.

Whilst nothing is ever certain at the SSDT, the various class leaders all hold commanding positions heading into day six and should, barring a disaster, claim their respective awards come tomorrow night. Adam Norris (Beta) is clear favourite to take the top award in the over 40's class, whilst Robert Waite (Beta) is on course to become the best newcomer and Emma Bristow (Sherco) is surely set to claim the best female prize for a third year in a row with a score that is exactly half that of her nearest rival.

Although only fifty-six miles in total, Saturday's route should never be under-estimated when there is so much at stake for so many riders, be they winners or event finishers.

The SSDT is free for spectators to watch on all days. The official event programme, containing details of riders, routes and spectating opportunities, is available to purchase in the Fort William area and also via www.ssdt.org.. Route maps for each day of the main trial can also be viewed on the website.
photos and news kindly sent by Andy
--------------------------------------------------------------------
Lampkin allunga
Solo un punto in tutta la giornata, nonostante la pioggia battente ed il vento sferzante. Connor resiste in seconda posizione, girando a 10. Il suo distacco da Dougie è ora 12 punti. Dietro Connor di un solo punto è arrivato Dabill (4 oggi) che ha superato Wigg(12).


--------------------------------------------------------------------
--------> CLASSIFICHE/RESULTS:
--------------------------------------------------------------------
Jordi Pascuet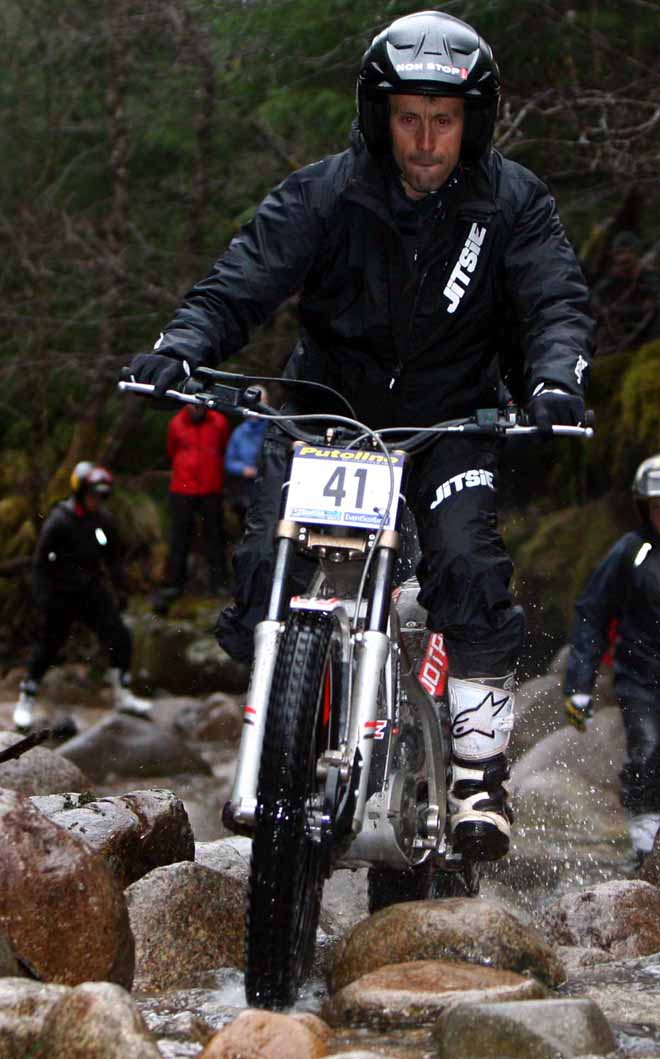 Emma Bristow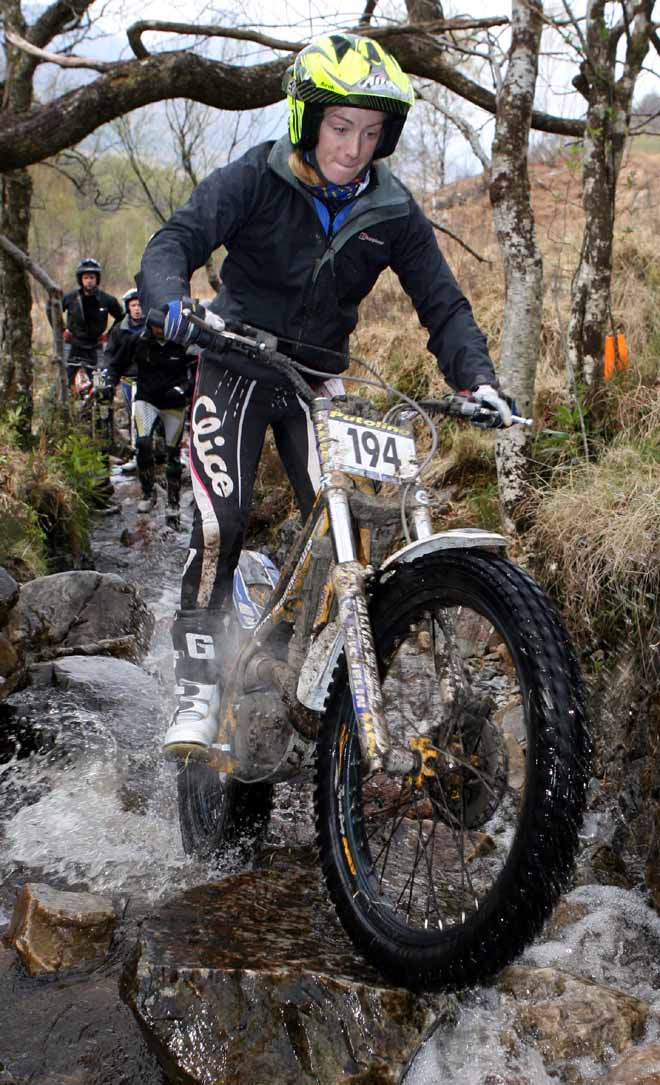 Jack Sheppard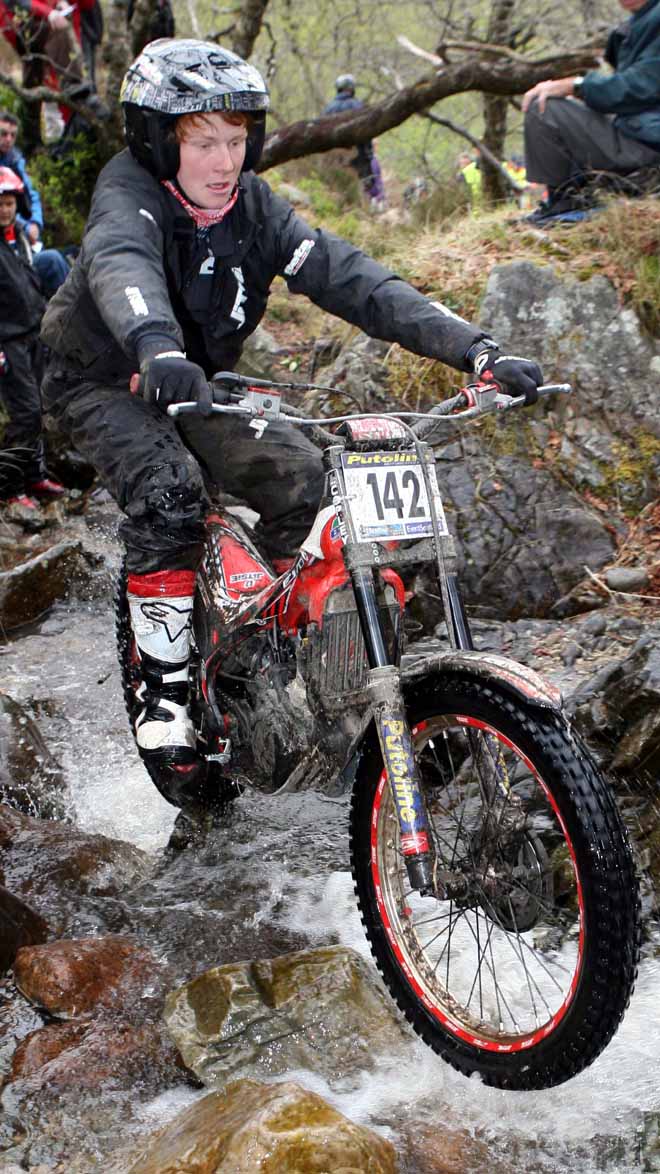 Gabriel Reyes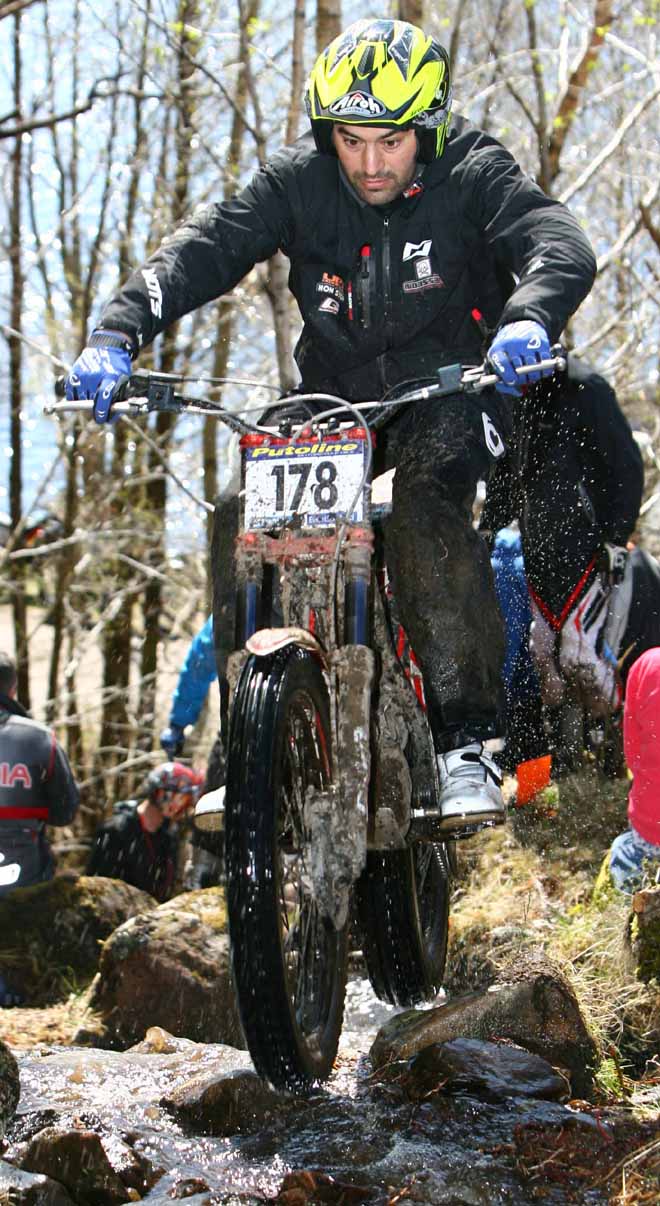 Nigel Birkett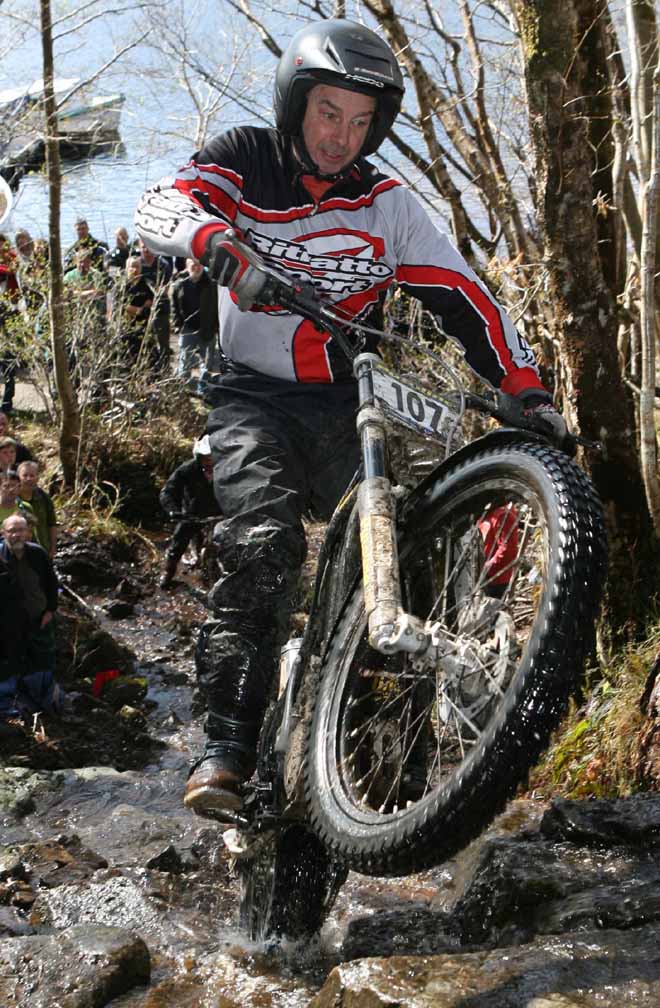 Francesc Moret