25/05/13 - FIM World Champ.: Sequatchie, TN, USA - day1

Raga topped the podium in Tennessee!

Adam Raga, Gas Gas won the first day at Sequatchie, TN, where it was organized the last time in 2008. A quite easy competition, also because the observers were absolutely not strict. We saw riders stopping and even going back without getting any point of penalties.

Toni Bou, Repsol Montesa in second position, keeps the leadership in the series. On the third step of podium, Jeroni Fajardo, Beta ahead of Albert Cabestany, Sherco and Takahisa Fujinami, Repsol Montesa.

Good weather throughout the latter part of the week, and into today meant that conditions out on the course were relatively dry as the sun continued to shine throughout proceedings. Carrying on with the form he showed in Japan Fajardo made the early running and only lost marks in three of the twelve sections on the opening lap to arrive as the early leader on an interim total of five. However like his two closet challengers Bou and Raga, who both dropped seven marks on their initial lap, Fajardo also lost an extra mark on time as they paid the penalty for a slow start to the Trial.

Raga was to come into his own on the second lap as he remained feet up through all the hazards to carve out a clear advantage over the chasing pack, although Bou at this stage was still in contention as he lost single dabs in sections three, five and eleven. By this stage the eventual rostrum finishers were already starting to book their places in the top three as Cabestany lost ground, with him being the last remaining threat to the leading trio. Away from the absolute front-runners Takahisa Fujinami – Repsol Montesa and James Dabill – Beta were in their own fight for the final top five placing.

The ever-popular Japanese rider would finally triumph in this duel, as both he and Dabill finished a considerable distance behind the leading four riders. Cabestany could do nothing other than consolidate his safe fourth place, as his other three countrymen evicted him from the podium battle. Raga held his concentration and nerve brilliantly to record a well deserved win, his first of the new season, whilst Bou did just enough to hold on to the runners up spot. Thanks to his third position today Fajardo has now moved to within one point of Fujinami in the general standings and could move up to third in the series if he can make it on to the podium again tomorrow.

Jack Sheppard – Beta was once again the winner in the Junior class, but only just as a mere two marks spilt the top three protagonists. Sheppard's win was earned through his sheer consistency as he posted lap totals of four, three and three to end his day on ten marks. Runner up Francesc Moret – Gas Gas and third placed rider Jorge Casales – Gas Gas actually posted the best two closing rides, as they each only dropped three marks apiece for laps two and three combined, but lost out to Sheppard as they both failed to match the British rider over the opening twelve sections. Jack is now twelve points clear of Casales in the championship table after three counting days.

Quentin Carles de Caudemberg – Beta now heads the Youth general standings after he clinched his first win of the 2013 campaign today. The young French rider enjoyed a relatively easy win over his challengers as he came home seven marks clear of his closest rivals. Behind him things were much tighter with three riders all tied on eighteen marks. Bradley Cox – Beta was to come off best in the three-way tie-break to claim the runners up spot from Gabriele Giarba – Beta who took the last podium place. Martin Matejicek – Gas Gas was cruelly demoted to fourth as the ultimate loser in this process. Previous class leader Kenny Thomas – Beta finished in sixth place today.
------------------------------------------------------------------------------------------

Raga svetta nel Tennessee! Raga riesce ad imporsi nella prima giornata di gare disputato a Sequatchie nel Tennessee, dove si era corso l'ultima volta nel 2008. Un trial abbastanza facile, reso ancora piu'facile da giudici molto larghi di manica, che concedevano fermate ed arretramenti. Bou secondo mantiene la testa del mondiale. Terzo scalino del podio per Fajardo, davanti a Cabestany e Fujinami.

Finalmente tempo bello con temperatura gradevole, non quella umida tipica di questa zona. Formula di tre giri 12 zone , quella scelta dagli organizzatori. Dopo un pari e patta fra Raga e Bou nel primo giro (7 punti cuascuno), il pilota Gas Gas staccava il rivale grazie ad un giro a zero, contro i 3 errori accusati da Bou. Ancora in gran forma nella tornata finale, Raga lasciava solo un piede alla penultima zona, mentre per Bou un cinque alla zona cinque, lo tagliava defitivamente fuori per la vittoria.

Bene Matteo Grattarola,Gas Gas finalmente combattivo anche al mondiale! Apre traiettorie nuove e riceve grandi applausi dal pubblico americano. Chiude all'ottavo posto nella "top", ma dietro ad un Gubian, fortunato per aver usufruito di "posizionamenti" non leciti (in porte di altre categorie) non puniti dai giudici.

Locca finisce nono nella Junior. Sul podio Gabriele Giarba, Beta nella Youth. Pietro Petrangeli, Gas Gas seccato per l'eccessiva facilita' chiude invece all'ottavo posto.


------------------------------------------------------------------------------------------
CLASSIFICHE/RESULTS:
WORLD PRO
--
JUNIOR
--
YOUTH
--
OPEN
--
------------------------------------------------------------------------------------------
CAMPIONATO/OVERALL STANDINGS:
WORLD PRO
--
JUNIOR
--
YOUTH
--
OPEN
--
FACTORIES
--
------------------------------------------------------------------------------------------
1. Adam Raga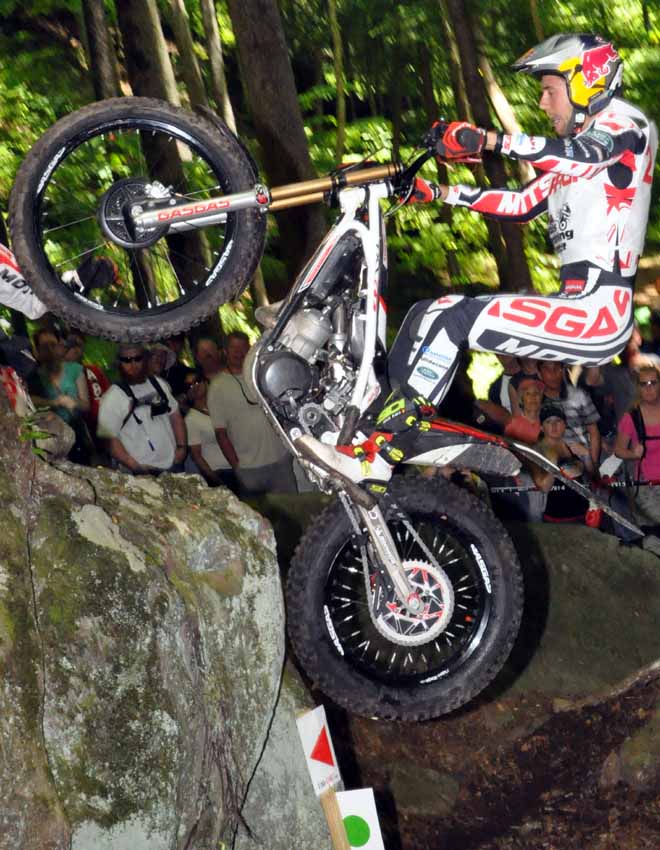 2. Toni Bou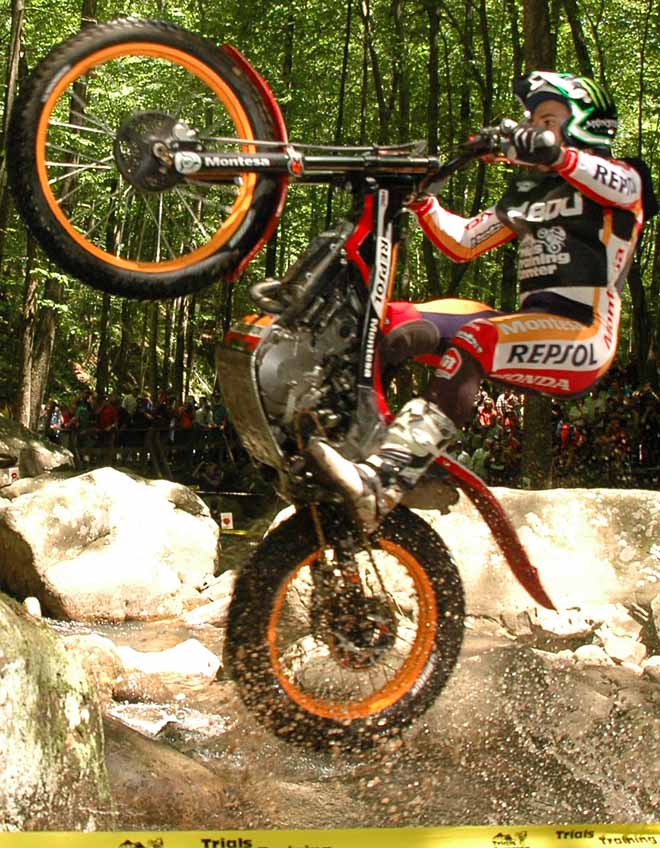 3. Jeroni Fajardo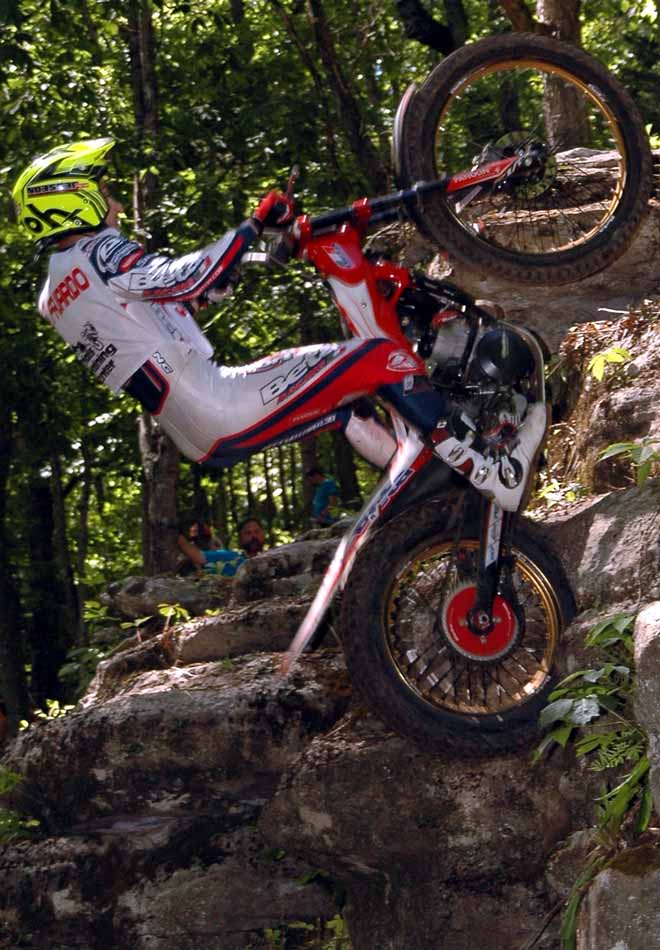 4. Albert Cabestany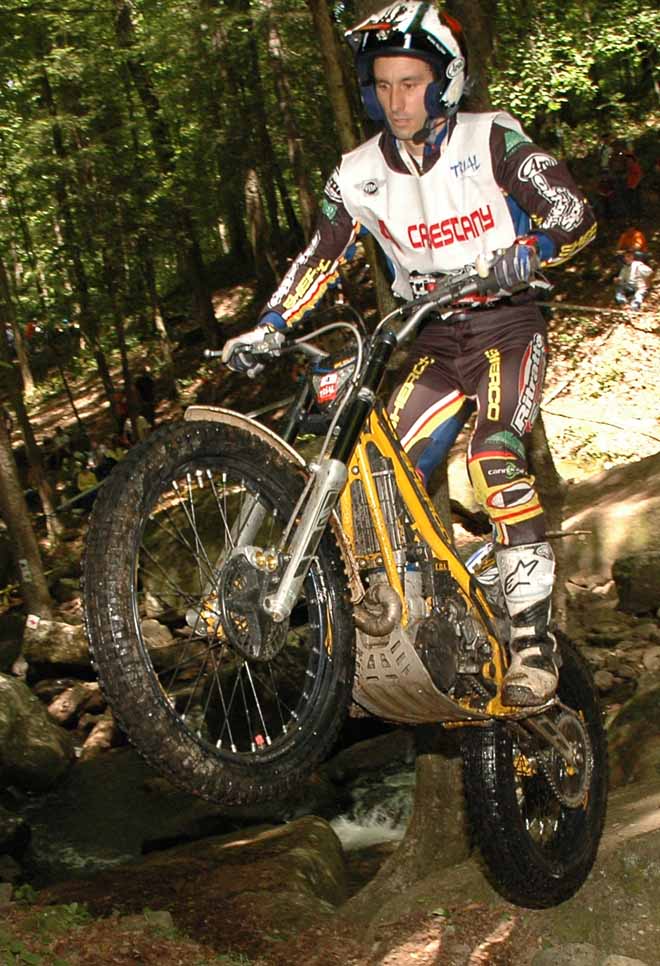 5. Takahisa Fujinami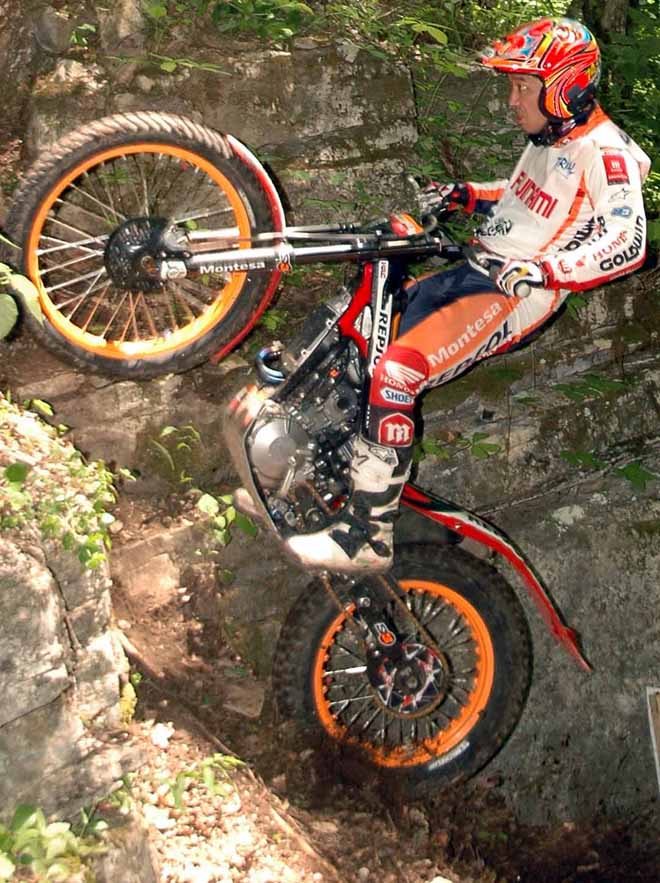 6. James Dabill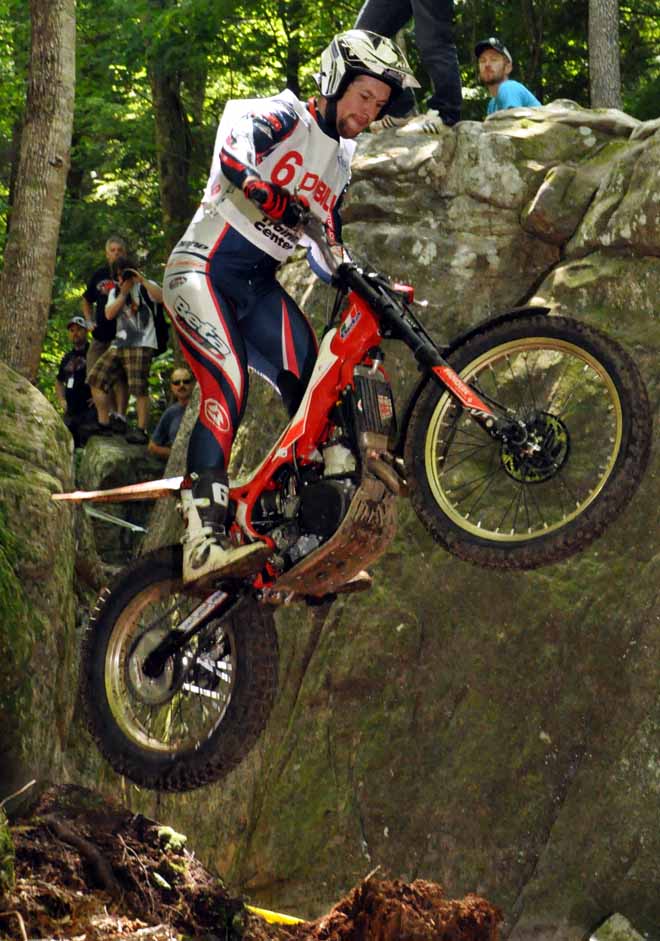 7. Loris Gubian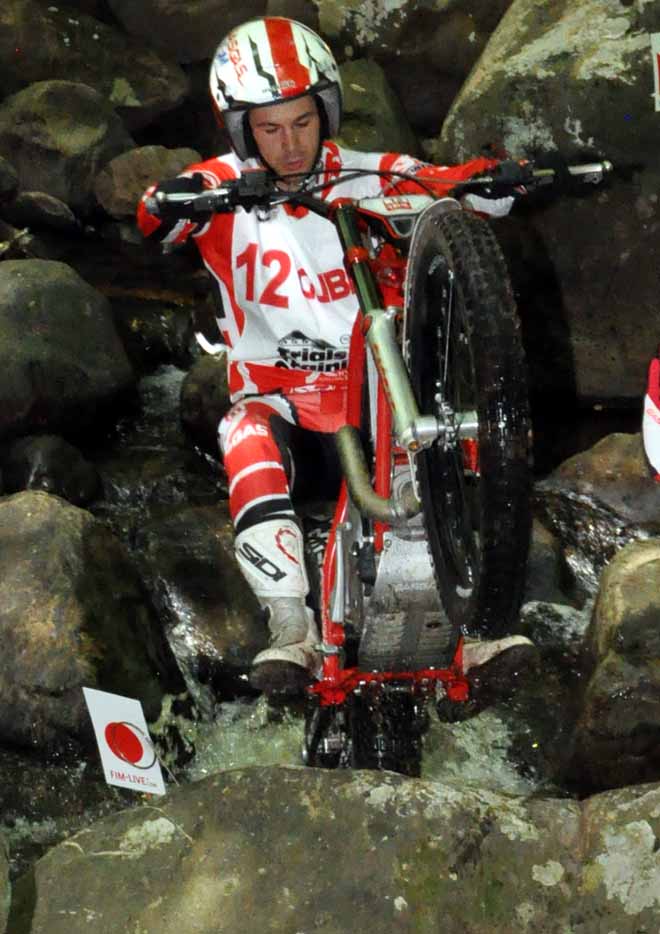 8. Matteo Grattarola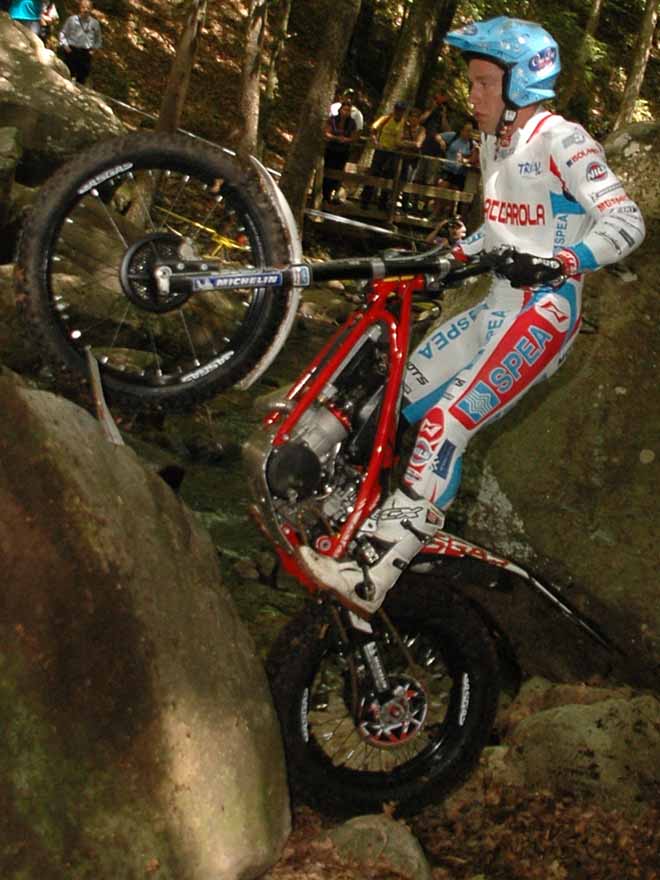 9. Alexandre Ferrer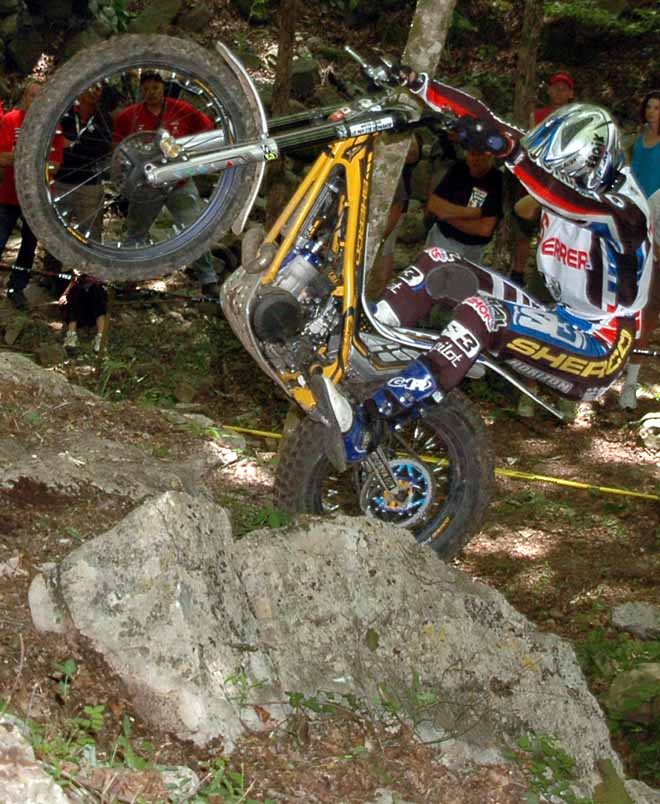 10. Benoit Dagnicourt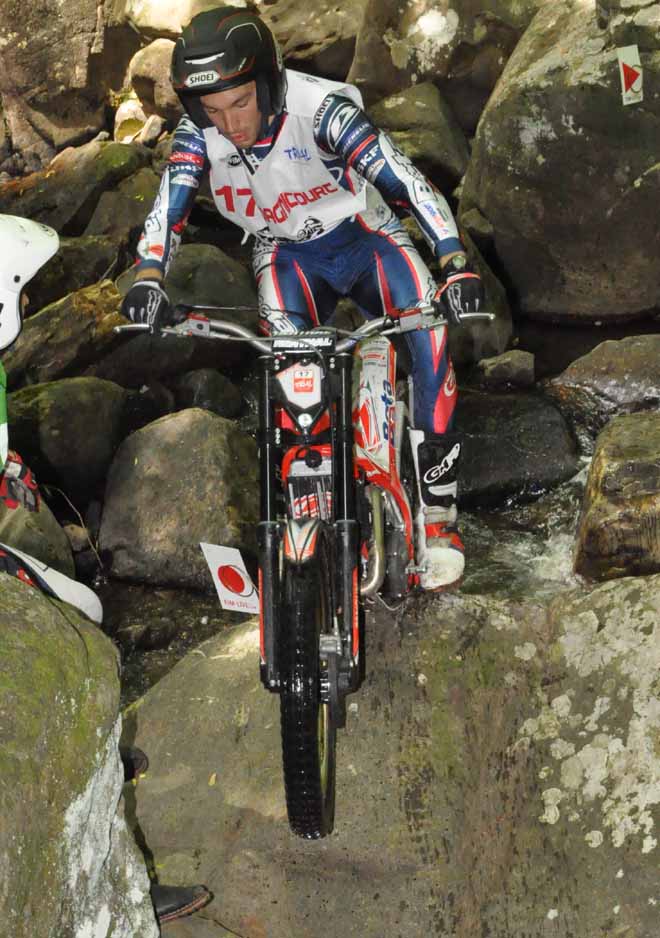 11. Jack Challoner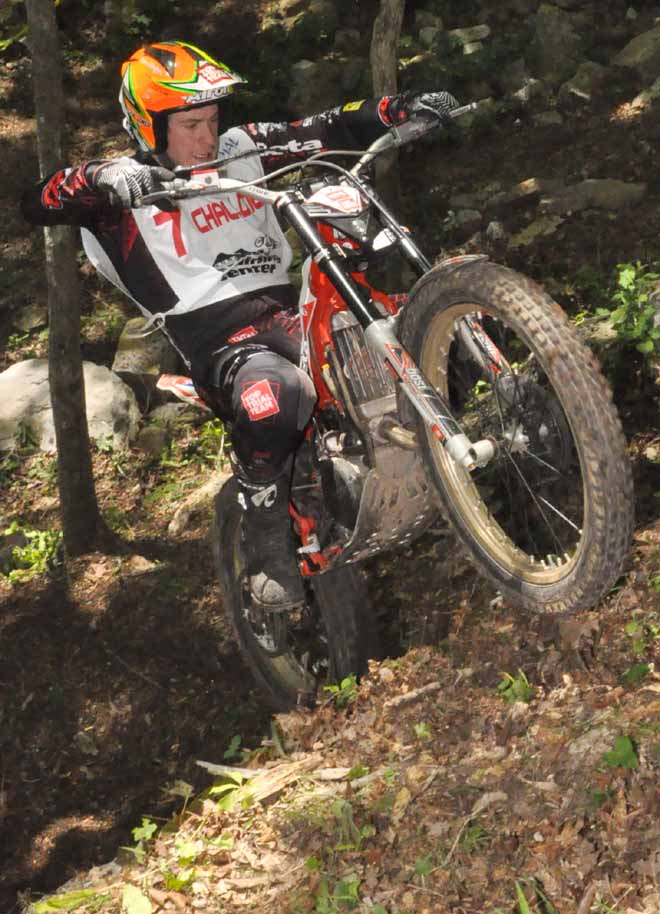 12. Pere Borellas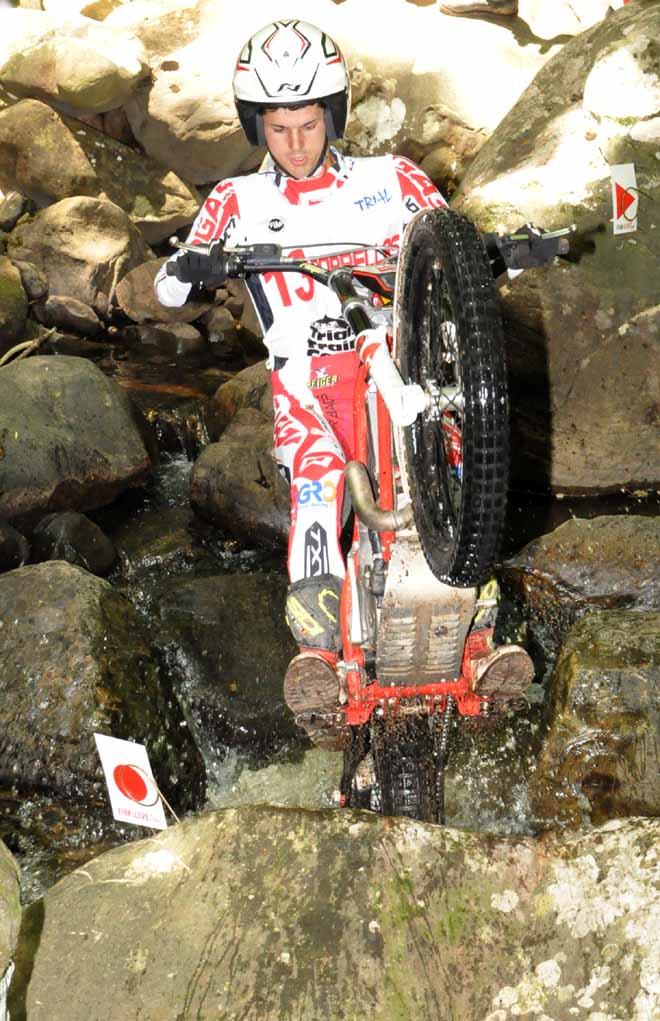 13. Patrick Smage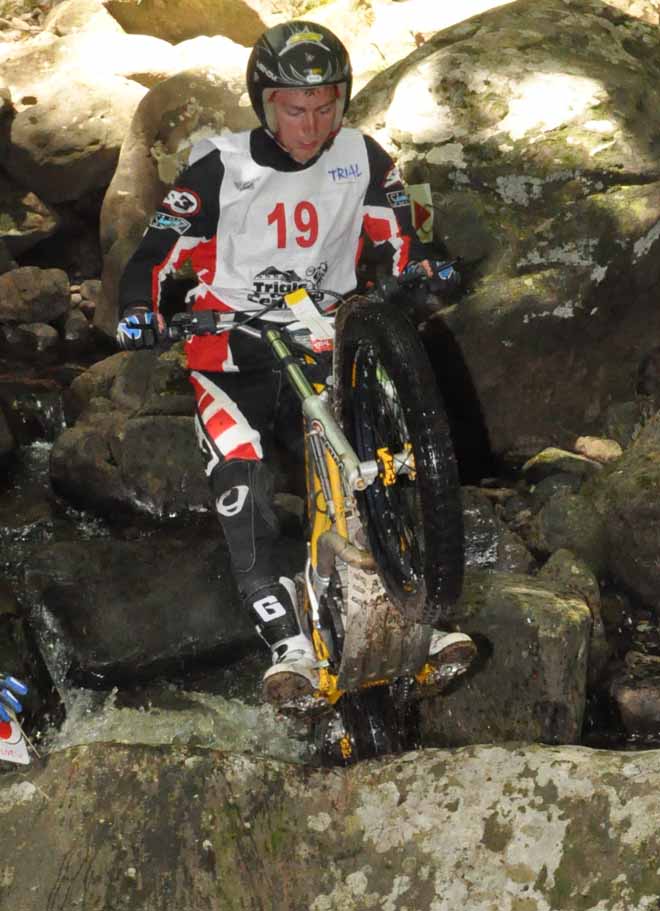 ---------------------------------------------------------------------------------------
press releases ---- comunicati stampa
---------------------------------------------------------------------------------------
---------------------------------------------------------------------------------------
---------------------------------------------------------------------------------------