16/06/13 - FIM World Champ.: St. Julia de Loria, AND - day2

Bou fights back !

Toni Bou – Repsol Montesa fought back brilliantly on day two of the Grand Prix of Andorra to record only his second win of the 2013 FIM Trial World Championship to date and in doing so closed the gap on series leader Adam Raga – Gas Gas, who finished as runner-up today. Bou reigned supreme losing only five marks over the two laps of eighteen dry and dusty sections, three of which had been modified overnight. Raga finished some twelve marks behind Bou, but produced a solid second lap to limit the damage to his title assault. For the second day in a row Albert Cabestany – Sherco made it an all Spanish podium as he came home just four marks ahead of James Dabill – Beta in fourth, who recorded his best result of the season to date.

Takahisa Fujinami – Repsol Montesa returned the favour on his Spanish rival Jeroni Fajardo – Beta, as this time the Japanese rider came out on top in a tie-decider that was eventually determined by the fastest time overall, as both championship contenders finished on thirty-five marks apiece to round out the top six respectively. However their days were very contrasting with Fajardo producing an incredible recovery during the second lap, whilst Fujinami saw a potential second place slip away as he made a series of late errors on lap two.

With Bou back to his best, Raga pretty much settled his own fate as he first fived section twelve and then totally under estimated the opening step in the final hazard on lap one. These two mistakes gave Toni a ten mark cushion and restored some of the confidence he has appeared to have been missing more recently. Sensing the moment was his, Bou duly delivered an almost perfect last lap to collect twenty valuable championship points and to close within a single point of Raga in the title hunt as they head to their home Grand Prix next Sunday.

Pre-season favourite Jorge Casales – Gas Gas has now established himself as the clear leader of the Junior class as he recorded his second win of the weekend today. Casales showed why so many had predicted him to be the champion in this category come the end of the year, as he dropped just one mark on each lap today to destroy all his opponents. Jack Sheppard – Beta was his nearest challenger on fifteen marks, with the British rider just happy to return to the podium and to consolidate his second place in the series, now seven points behind Jorge. Yesterday's runner-up Pol Tarres – Sherco was the final rostrum finisher today on seventeen marks. He remains fourth in the general standings just behind Francesc Moret – Gas Gas who finished fourth on the day after beating Jonathan Richardson – Ossa on a most cleans tie-decider.

France's Quentin Carles de Caudemberg – Betacompleted his first double victory of the season as once again he topped the Youth class. His latest win was his most dominant to date with Carles de Caudemberg eventually finishing a full seventeen marks clear of Timo Myohanen – Beta, who in turn produced his best result of the campaign thus far. The young Finnish rider resisted the challenge of Italy's Gabriele Giarba - Beta who placed third today to add to the runners-up spot he claimed yesterday. Britain's Bradley Cox – Beta faired slightly better in fourth place on this occasion as he tied on twenty-six marks with France's Thomas Kenny – Beta. Cox won the tiebreak after having recorded four more feet up rides than his French rival. Carles de Caudemberg now heads the series standings by a substantial twenty-three points from Cox, after six counting days. The 2013 FIM Trial World Championship continues next weekend in Spain, as the small town of Pobladura hosts round four of the series, which will be a one-day event, taking place on Sunday only.

-------------------> FIM Women's World Championship

Bristow makes amends on day two! Emma Bristow – Sherco made amends for her timing mistake yesterday by dominating the second and final day of the opening round of the 2013 FIM Women's Trial World Championship held in Sant Julia de Loria, Andorra. Bristow's total score of thirteen marks for her two laps of eighteen sections was less than any single lap score of any of her rivals. Yesterday's winner Rebekah Cook – Beta simply had no answer to her fellow British rider's performance today and had to settle for a distant runners-up spot this time out. The battle between Cook and Spain's Sandra Gomez – Ossa, who had followed Cook home twenty-four hours earlier was much closer, with only four marks separating these two female protagonists after another tough day of competition in the mountains of Andorra.

The British contingent had even more to celebrate, asides taking two out of the three podium places, when Katy Sunter – Gas Gas achieved her best ever result in some very un-English like conditions. Sunter, whose previous highest placing was seventh in Switzerland last year, grabbed fourth position after beating Mireia Conde – Beta on a tight and tense tie-break. Both riders finished on fifty-one marks apiece and could not be split on most cleans with each having notched up nineteen, so it would come down to most ones, which went in the favour of Katy with her having recorded six compared to Mireia's three.

Thanks to Nikita Smith – Gas Gas the British riders out numbered the Spanish four to two in the top six, as the fifteen year old excelled in the heat to score her highest ever placing in sixth. Smith's previous best result – eighth - also came in Switzerland last year like Sunter. Today Nikita had to fight off France's far more experienced Marilyne Journet – Beta who finished just a single mark behind the young British challenger to add a seventh place to the fourth spot she took yesterday.

Spain's Elisabet Solera – Gas Gas, Martina Balducchi – Scorpa from Italy and Germany's Theresa Bauml – Ossa completed today's top ten taking eighth, ninth and tenth places respectively. For the second day in a row all twenty-three female starters made it to the finish, which was an achievement in itself given the length and severity of the course let alone the eighteen sections that were ridden twice again today. Andorra's Sandra Bonet – Beta competing in her first ever FIM Women's Trial World Championship event was the last classified finisher, but can be proud of this having only ridden her first ever competition just three months ago.

Bristow's route to victory was relatively uncomplicated and went someway to offsetting her third place yesterday, caused as she rushed to finish on time after having realised that she had set her watch incorrectly. Today Emma lost three marks in section one on her first visit, which proved to be one of the toughest tests of the Trial, before then only parting with two more single dabs to complete her initial tour for just five marks. Her nearest challenger, Cook dropped seventeen marks over the same period.

Emma almost matched her opening performance on lap two, and having added just eight marks to her tally her victory was never in doubt when she knew that her total for the Trial was still less than Cook's lap one score. Cook heads the general standings before the long break ahead of round two in late August / early September. Bristow trails Cook by two points with three counting days remaining. Gomez holds third spot in the series three points back from Emma with still much to play for when the 2013 FIM Women's Trial World Championship resumes in France in just over two months time.
------------------------------------------------------------------------------------------

Bou si ritrova sulle zone piu' difficili!

Tre modifiche alle zone sono state sufficienti per rendere un po' piu' spettacolare un mondiale sempre piu' orfano di quei bei ostacoli che entusiasmavano le folle e facilitavano il lavoro dei fotografi. Il campione in carica si sente subito di poter recuperare e va a vincere come era sua abitudine, da mattatore. Solo 3 errori nella prima tornata contro i 13 della coppia Fujinami-Raga che inseguivano. Poi ancora un superbo giro senza sbavature con soli 2 errori per un totale di 5. Meno di 1/3 del punteggio di Raga, giunto secondo. Raga rimane ancora al comando del mondiale per un punto. Terzo nuovamente Cabestany, davanti ad un sorprendente Dabill. Entrambi approfittano di un deludente secondo giro di Fujigas.

Tra le donne, rabbiosa rivincita della favorita Emma Bristow, ieri penalizzata dal tempo perso in zona. Vittoria netta, davanti alla Cook, che svetta in campionato ed alla Gomez.

Ancora un'ottima prestazione di Grattarola, nuovamente ottavo che consolida la settima piazza in campionato. Fra gli Junior, il migliore e'ancora Poli, ma stavolta il podio e' un po'piu' lontano: settimo. Migliorano Cabrini (9),Saleri (10) e Locca (12).

Manteniamo il podio nella Youth, con Giarba al terzo posto , medesima posizione in campionato. Petrangeli sesto e Fioletti nono gli altri.

Nel mondiale femminile, tocca a Martina Balducchi la palma della migliore: nono posto. Sara Trentini e' dodicesima, complice la mano ancora dolorante per una brutta caduta patita nel finale della gara di ieri. Elisa Peretti chiude al 20-esimo posto.


------------------------------------------------------------------------------------------
CLASSIFICHE/RESULTS:
WORLD PRO
--
JUNIOR
--
YOUTH
--
OPEN
--
WOMEN
--
------------------------------------------------------------------------------------------
CAMPIONATO/OVERALL STANDINGS:
WORLD PRO
--
JUNIOR
--
YOUTH
--
OPEN
--
FACTORIES
--
WOMEN
--
------------------------------------------------------------------------------------------
1. Toni Bou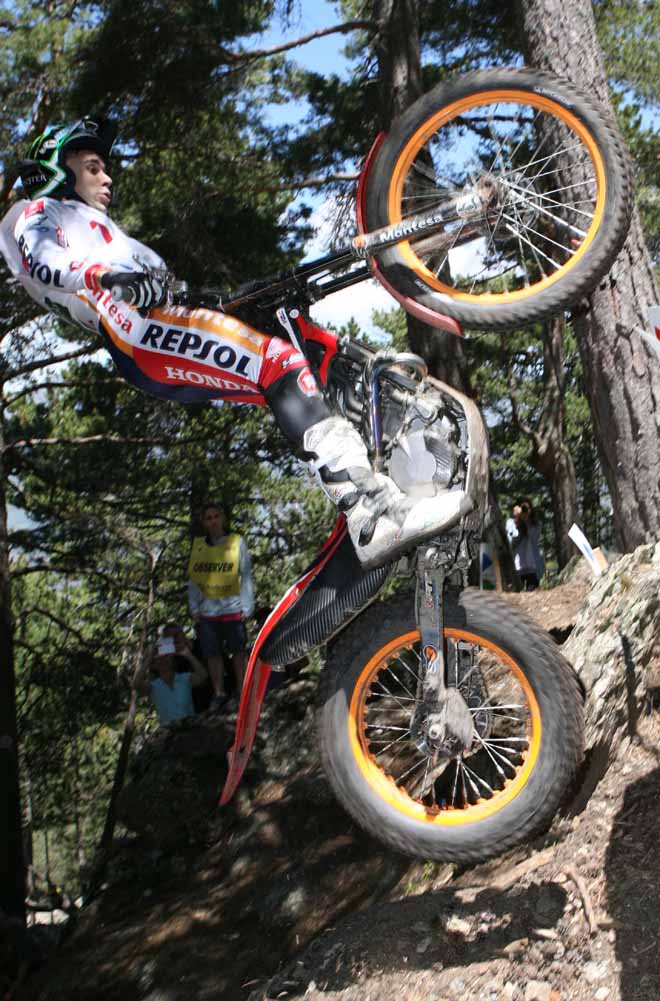 2. Adam Raga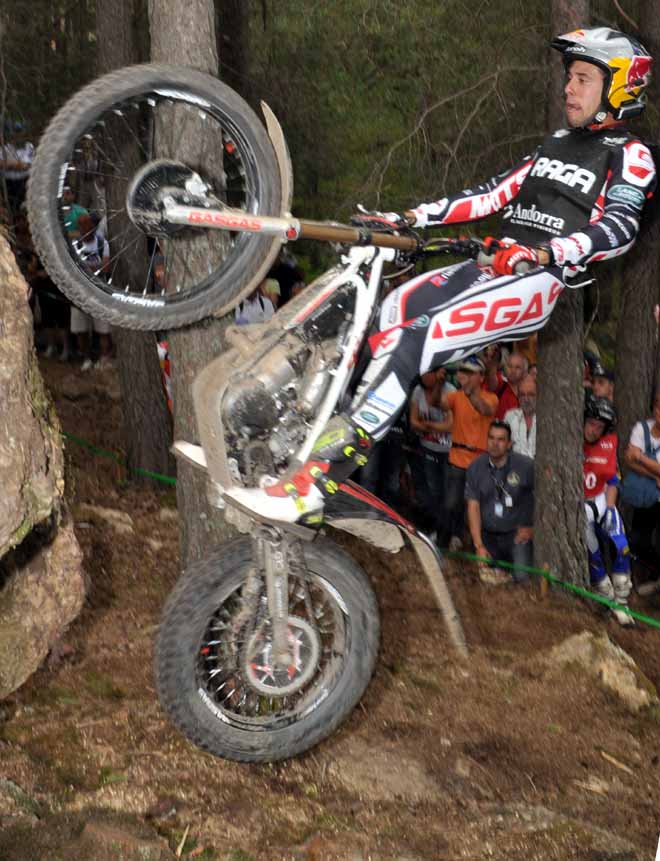 3. Albert Cabestany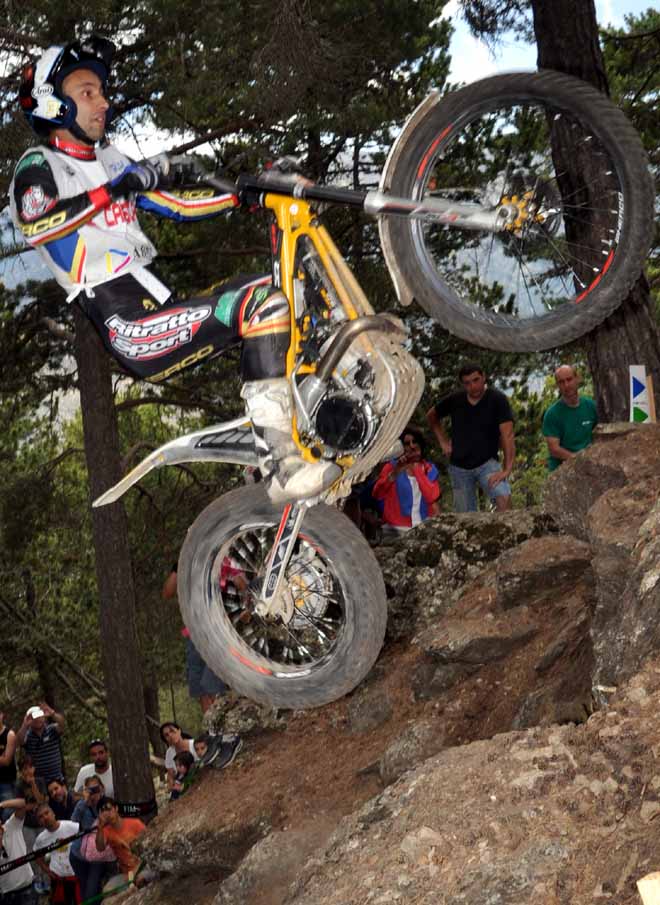 4. James Dabill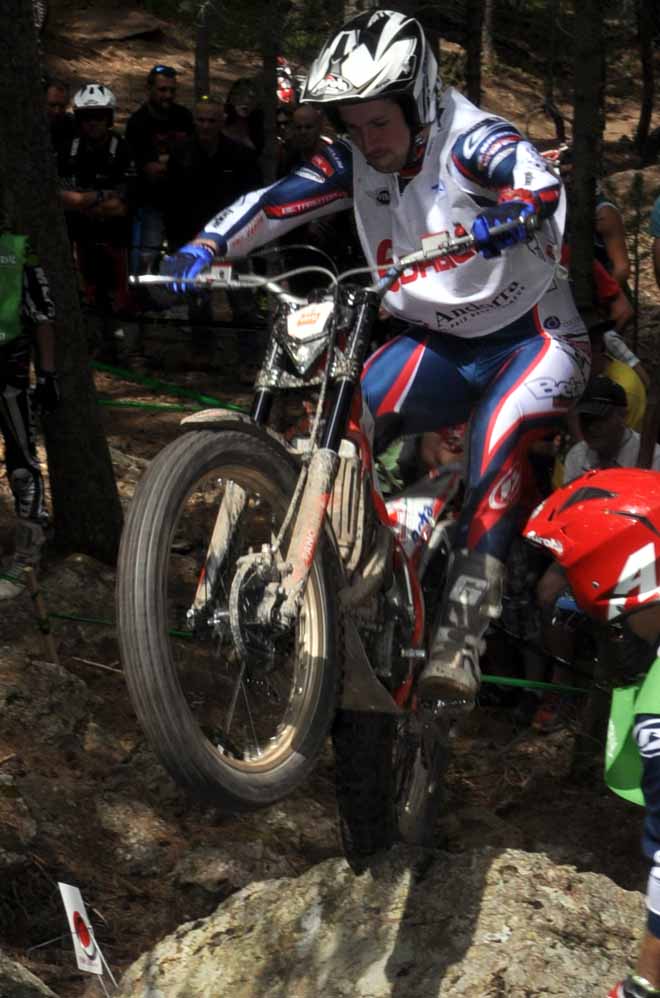 5. Takahisa Fujinami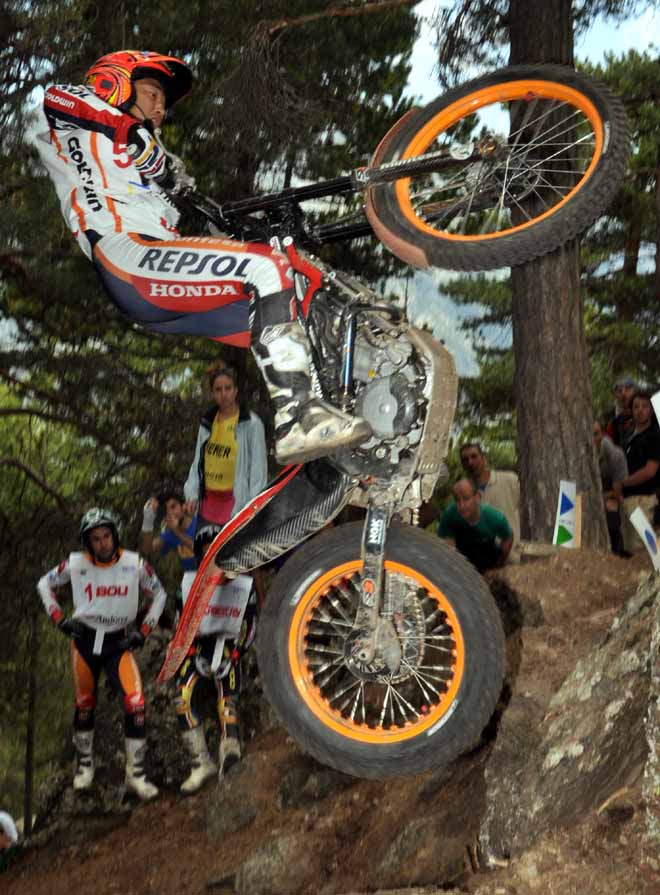 6. Jeroni Fajardo
7. Daniel Oliveras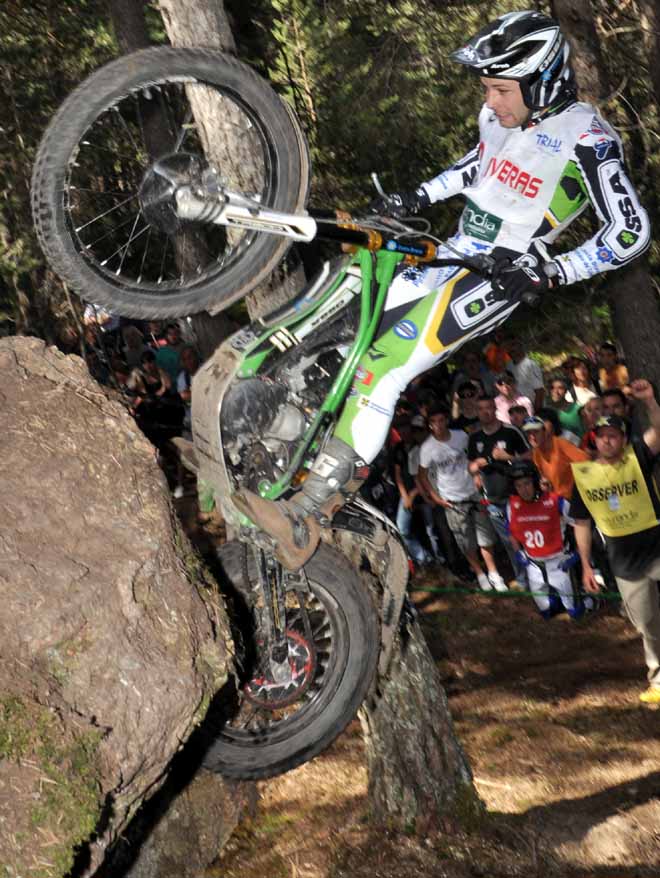 8. Matteo Grattarola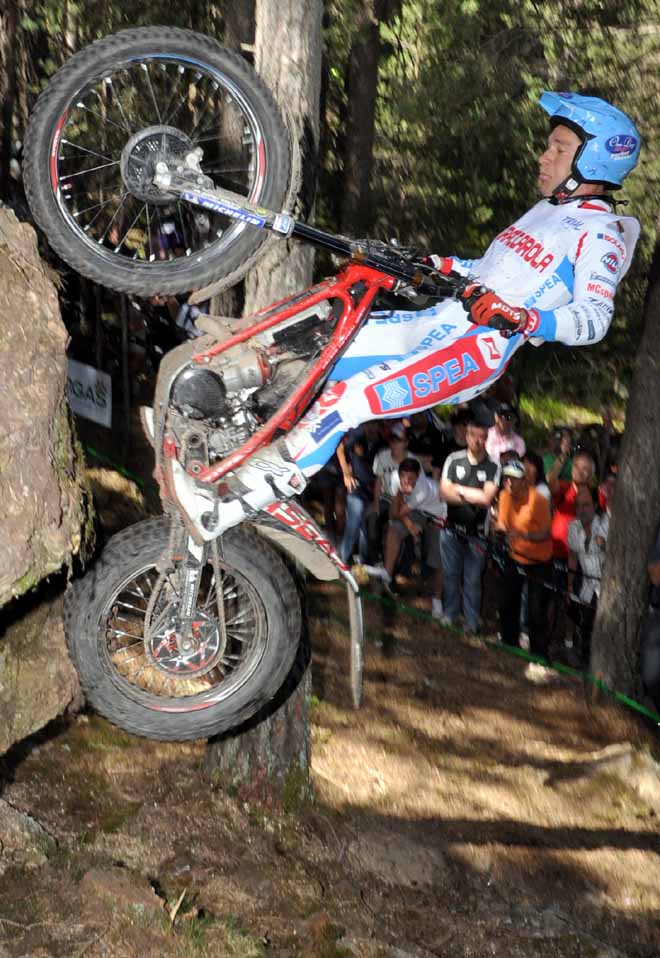 9. Loris Gubian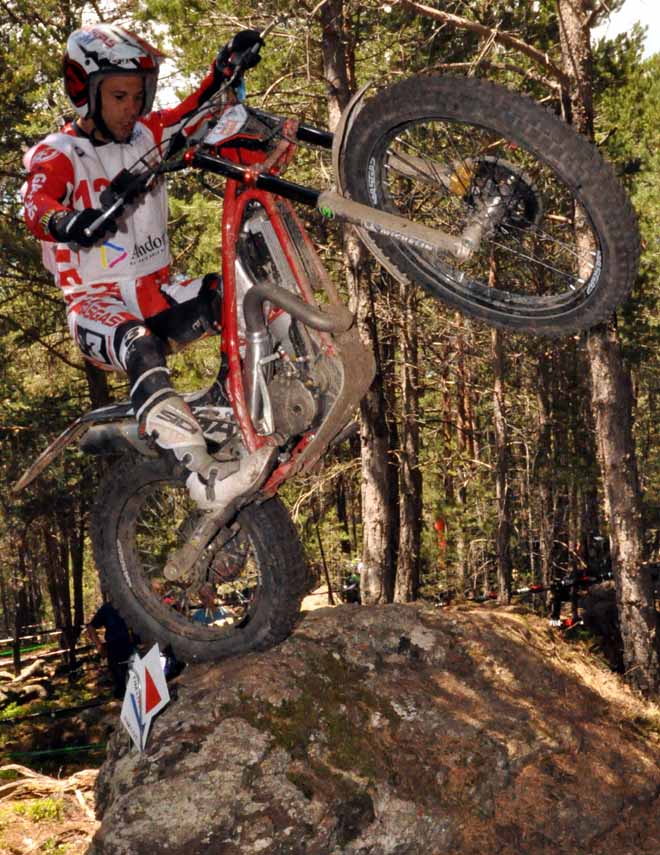 10. Jack Challoner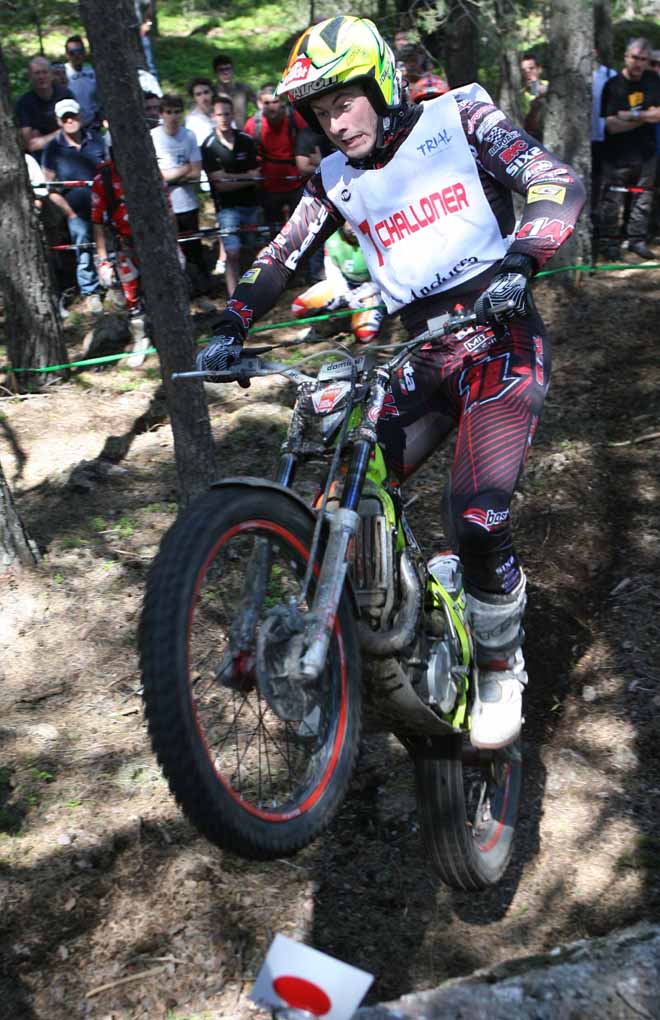 11. Michael Brown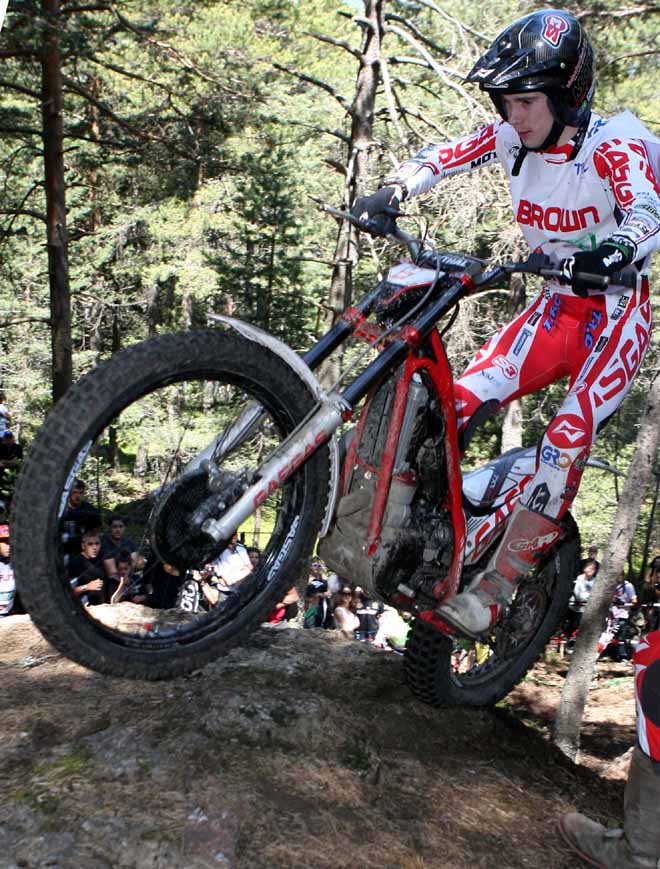 12. Eddie Karlsson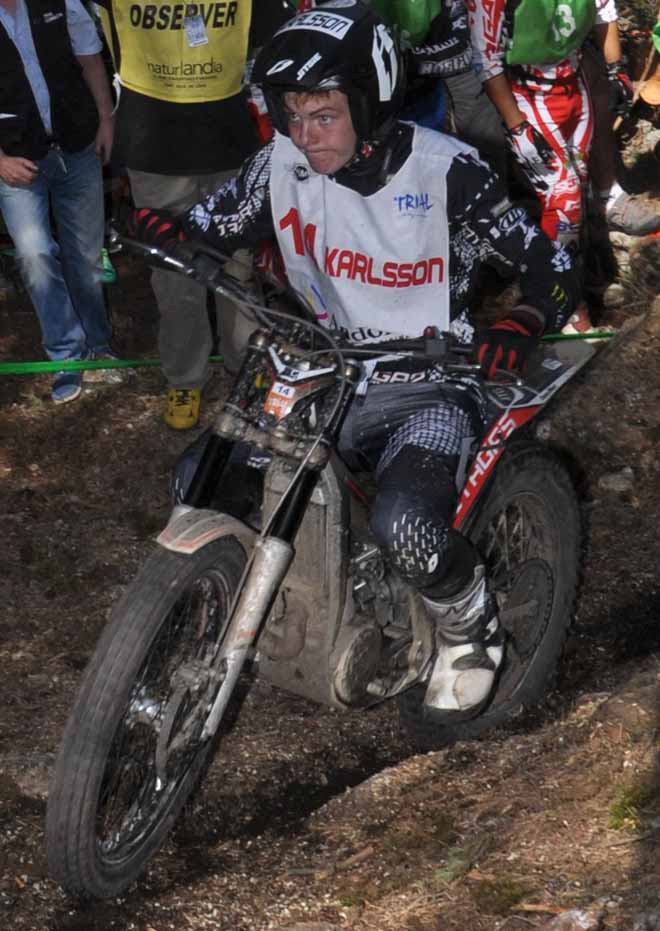 13. Alexandre Ferrer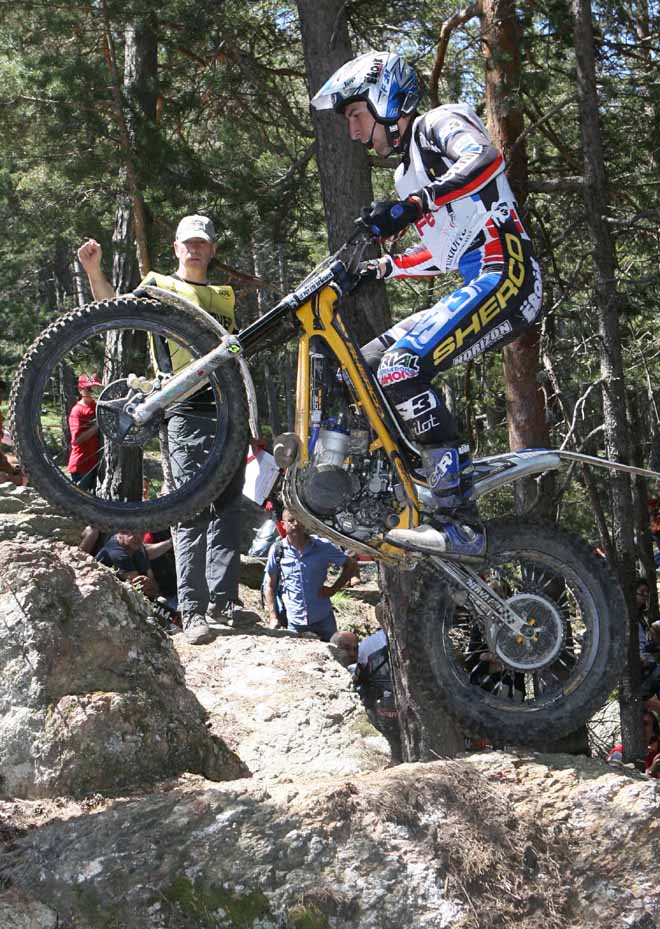 14. Pere Borellas
15. Benoit Dagnicourt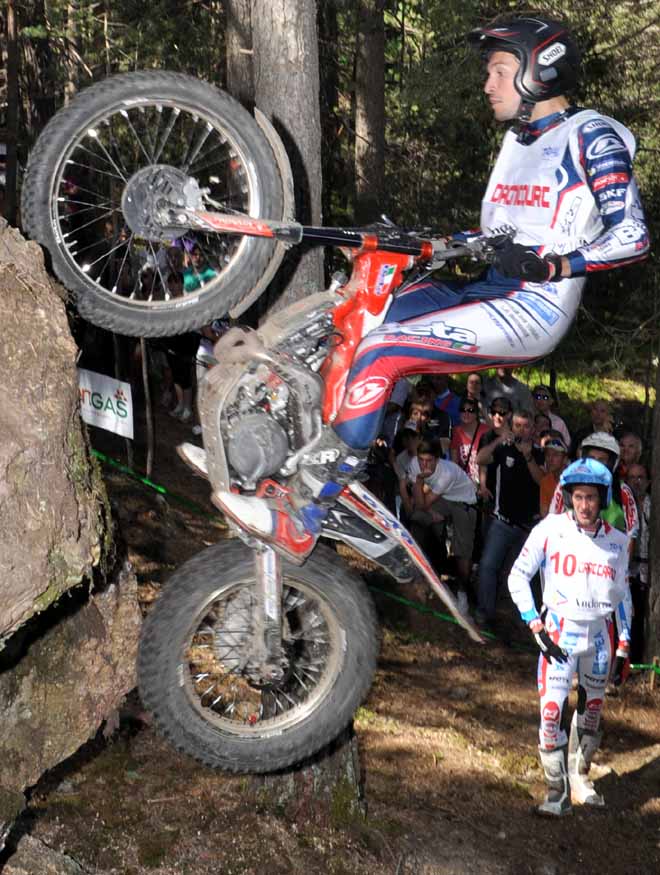 ---------------------------------------------------------------------------------------
the women :
---------------------------------------------------------------------------------------
Emma Bristow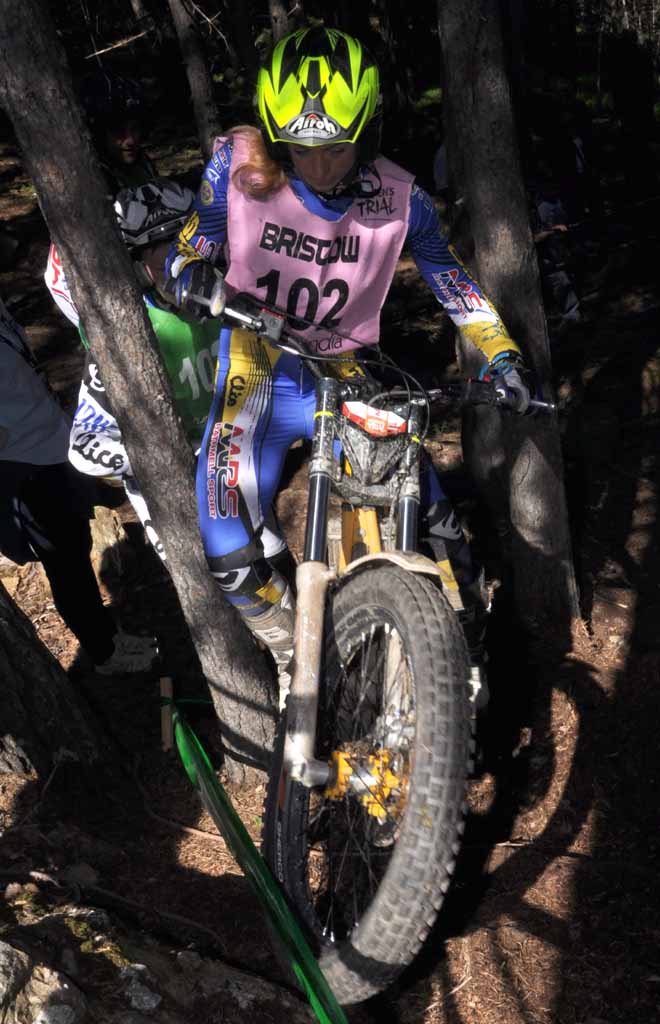 Becky Cook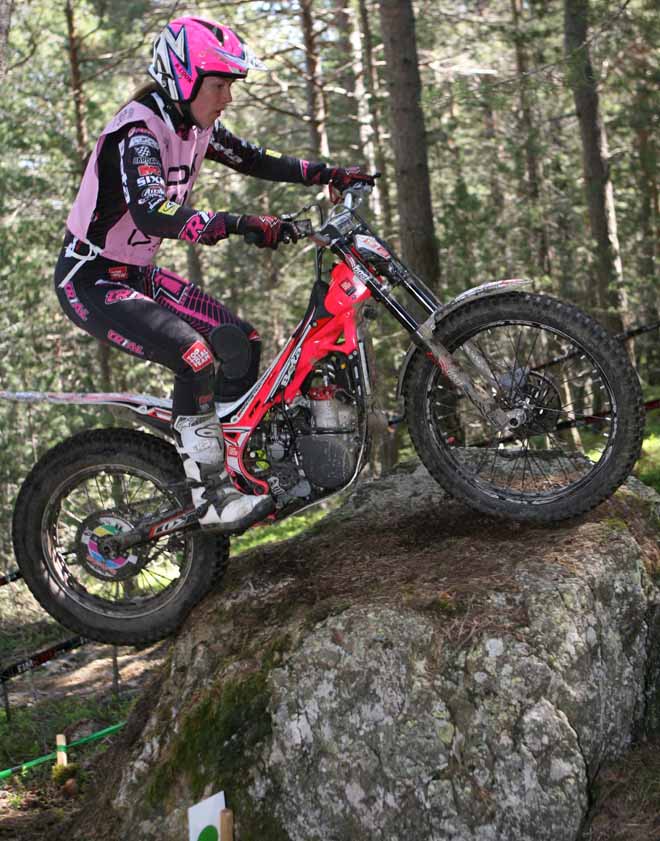 Sandra Gomez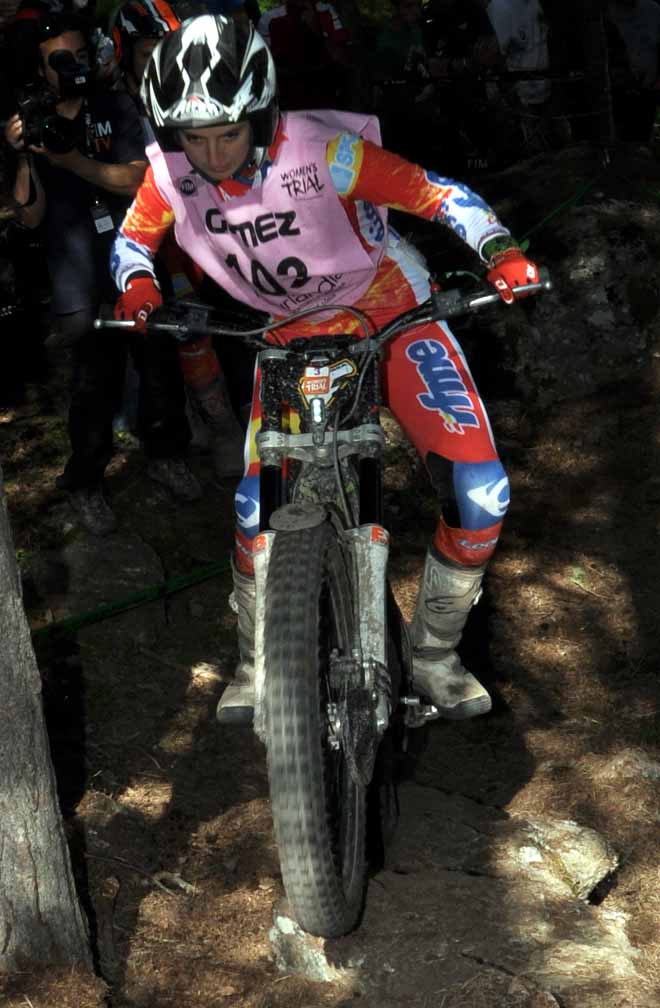 ---------------------------------------------------------------------------------------
gli altri azzurri e le azzurre :
---------------------------------------------------------------------------------------
Matteo Poli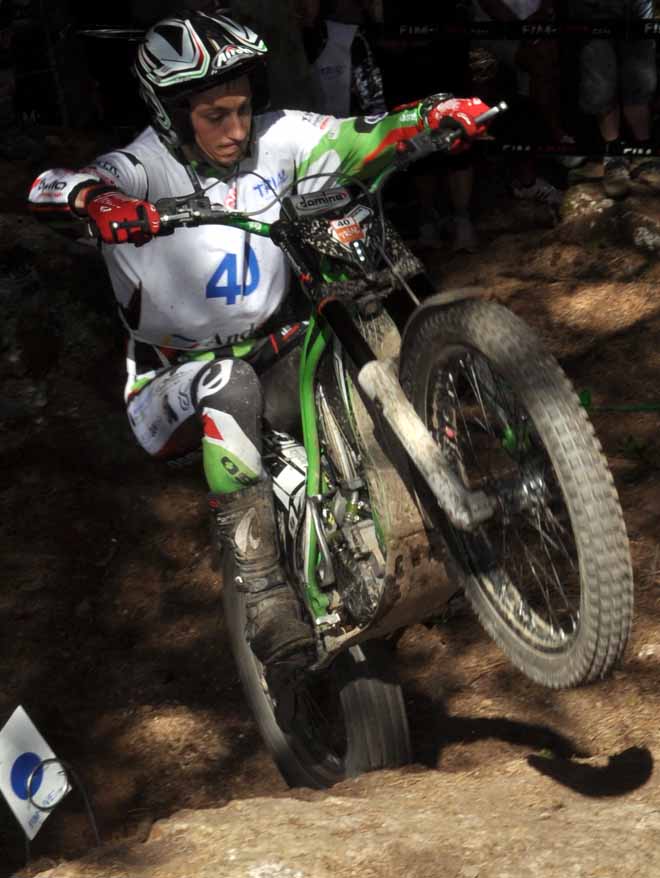 Francesco Cabrini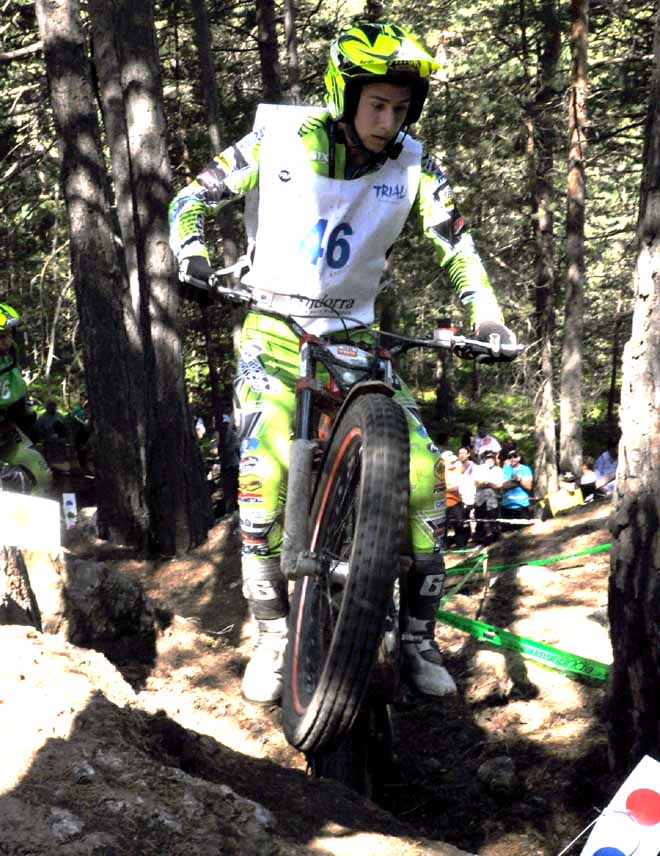 Giacomo Saleri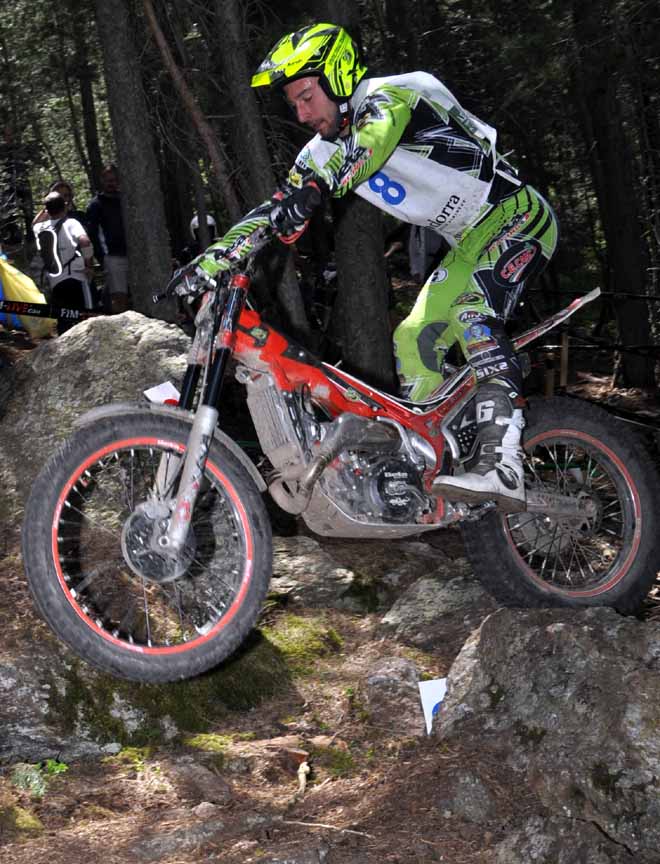 Filippo Locca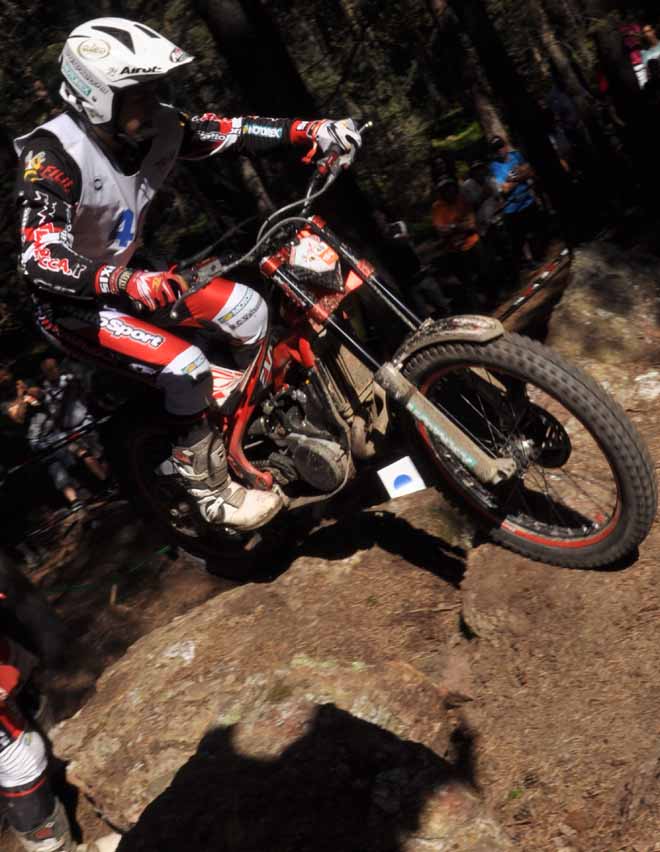 Gabriele Giarba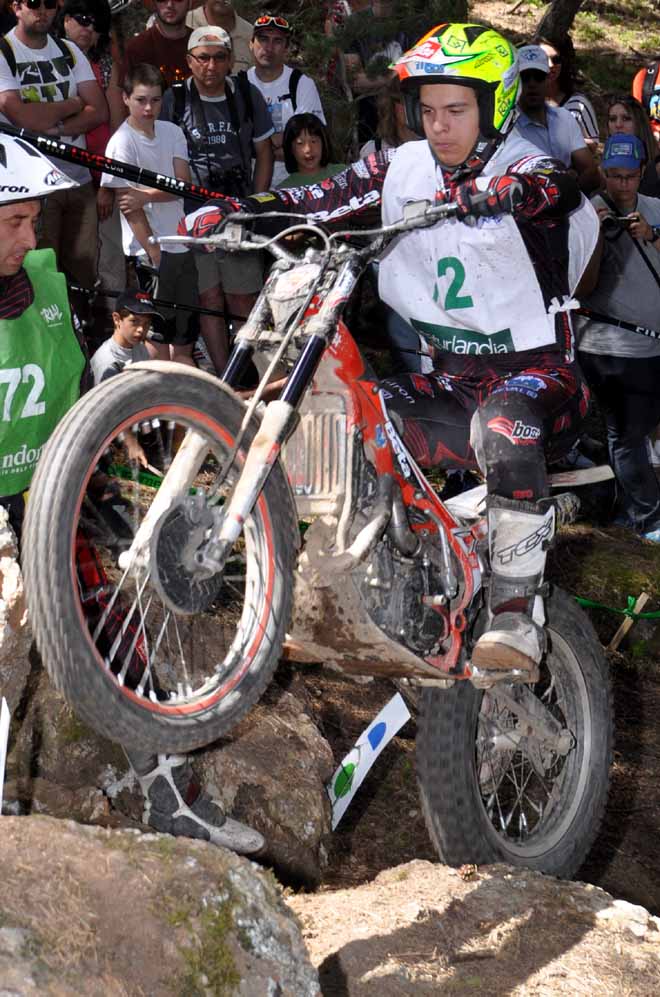 Pietro Petrangeli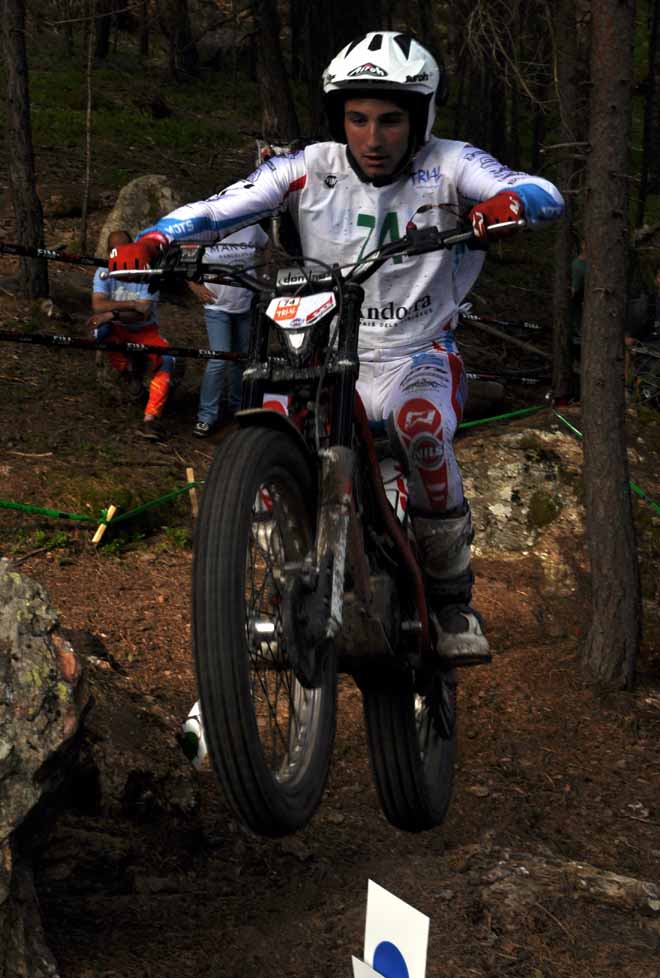 Marco Fioletti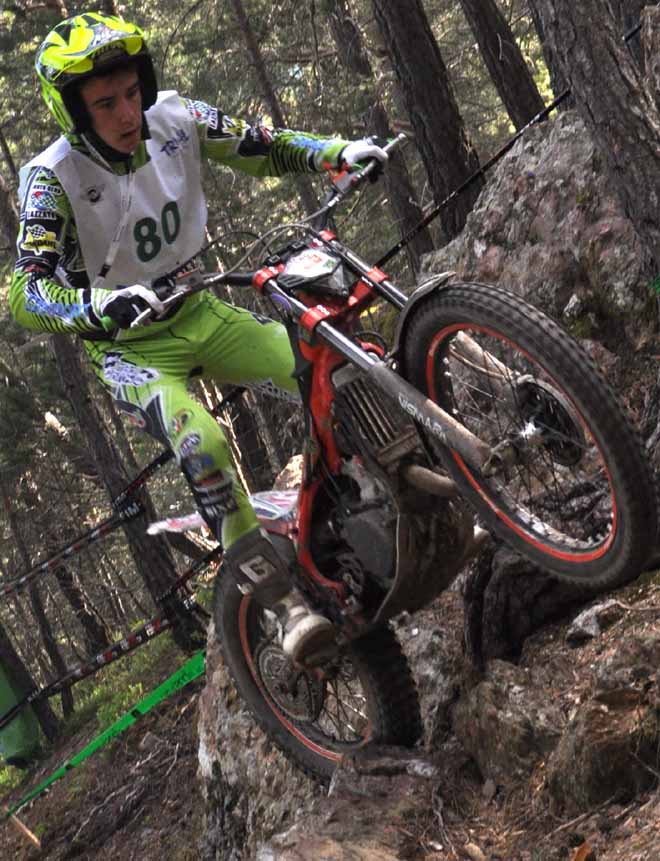 Sara Trentini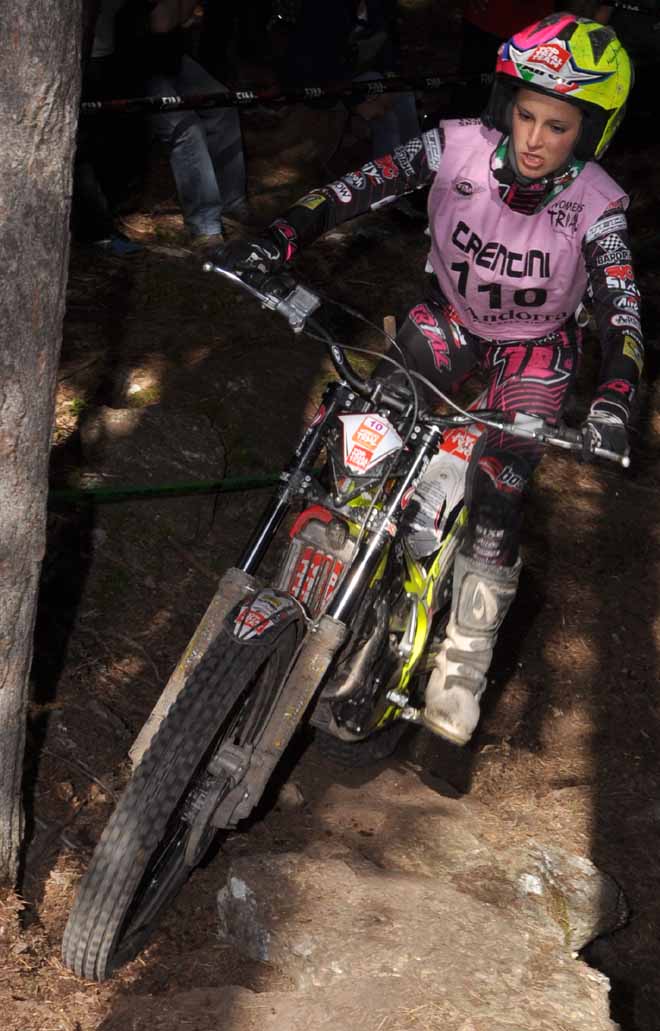 Martina Balducchi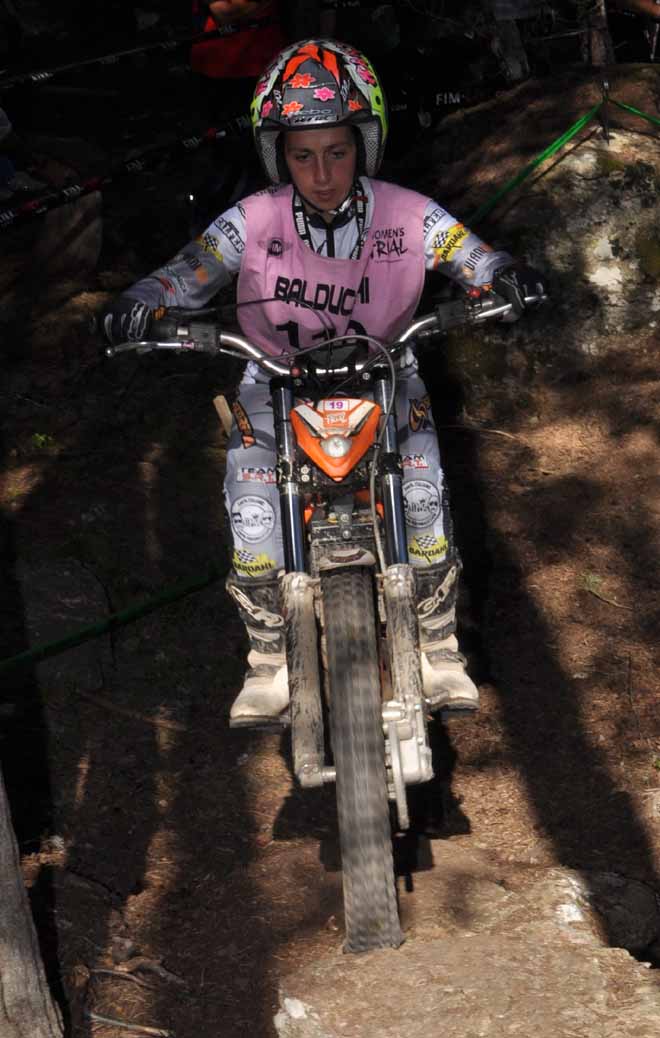 Elisa Peretti
---------------------------------------------------------------------------------------
press releases ---- comunicati stampa
---------------------------------------------------------------------------------------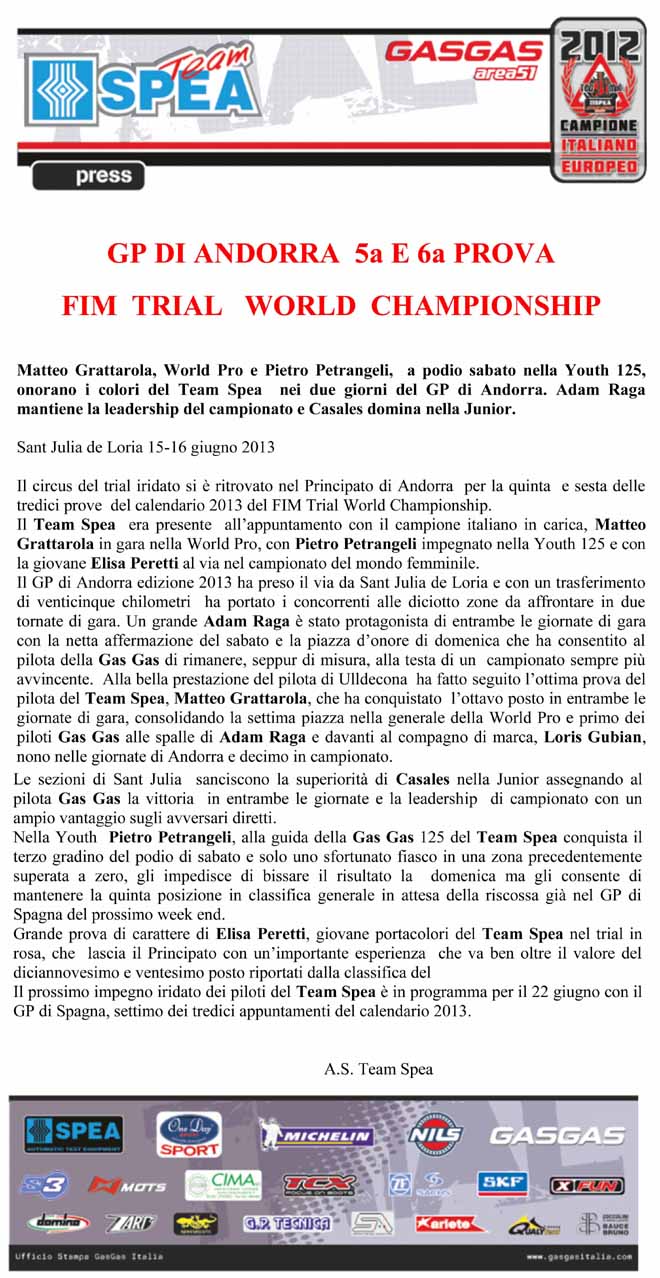 Matteo Grattarola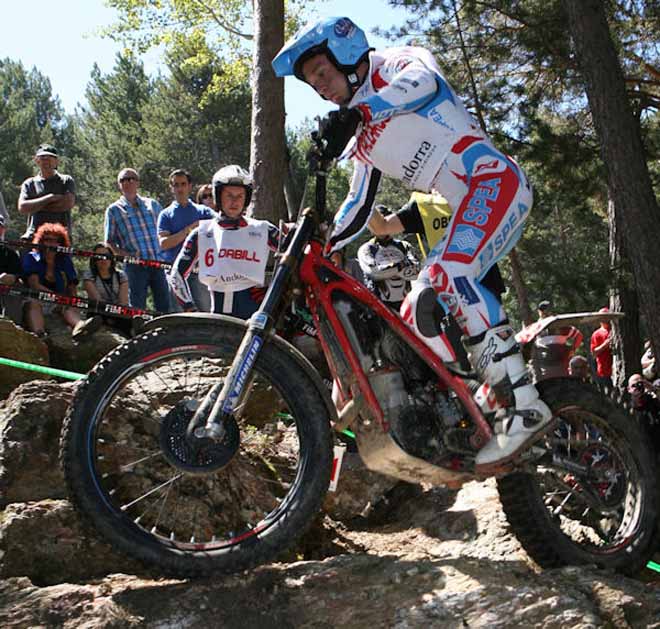 Pietro Petrangeli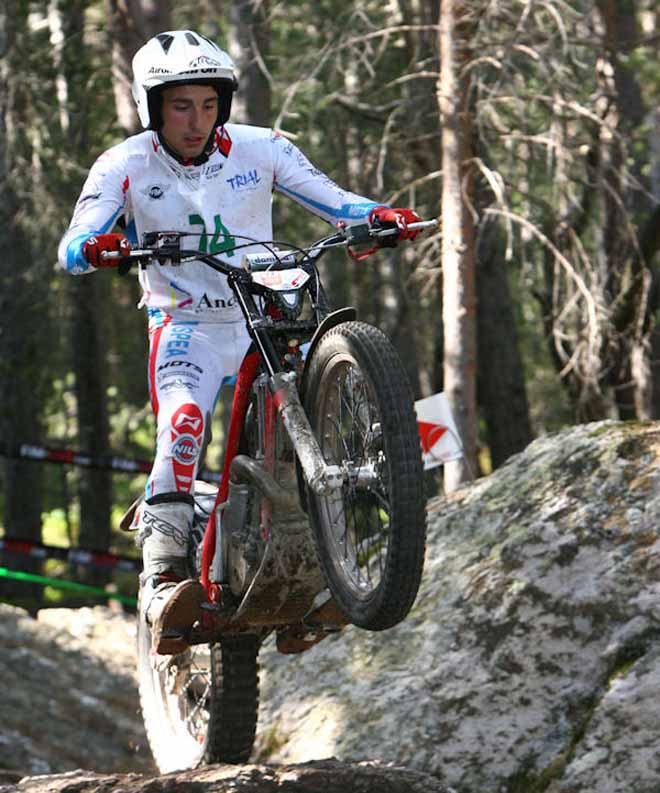 ---------------------------------------------------------------------------------------
---------------------------------------------------------------------------------------