23/06/13 - FIM World Champ.: Penarroia Pobladura, SPA

Bou leads again the series !

Toni Bou – Repsol Montesa is back at the top of the 2013 FIM Trial World Championship standings after he recorded a convincing and dominant win at his home Grand Prix held in Pobladura, Spain. The reigning champion took control of today's Trial on the first lap and then maintained his supremacy over the closing two laps of twelve sections to take his victory by twenty-six clear marks. Previous series leader Adam Raga – Gas Gas can count himself lucky to have eventually finished as runner-up as he languished down in eighth place after the initial tour. Raga finally demoted his compatriot Albert Cabestany – Sherco into third spot by virtue of a most cleans tie-decider, as once again it was an all-Spanish podium lock out, this time at their home GP.

On a day when the sun shone warmly overhead, the competition amongst the front runners was as hot as ever with Takahisa Fujinami – Repsol Montesa missing out on a rostrum place by just six marks in what was a relatively high scoring event as many of the riders fell foul of the new no-stop rules. Today's course offering a mixture of dry and dusty hazards plus four sections in a slippery river. Italy's Matteo Grattarola – Gas Gas showed his liking for the conditions as he recorded his best ever result in fifth position, although someway off the leading pace. Matteo's previous highest finish being seventh spot in Germany back in 2011. Jeroni Fajardo – Beta was disappointed to find himself down in sixth place and gave his home fans little to cheer about from his point of view.

France's Loris Gubian – Gas Gas, Daniel Oliveras – Ossa, Jack Challoner – Beta and James Dabill – Beta rounded out the top ten in seventh, eighth, ninth and tenth places respectively. Dabill was another rider like his team-mate Fajardo who failed to shine on the day, after having just missed out on a podium last weekend in Andorra. Bou will take a two point lead in the general standings when battle resumes in Italy in two weeks time, with Raga now playing catch up. Behind the leading duo Fujinami is just about hanging onto third position, but is now tied on points with Cabestany who has had the better of the Japanese rider over recent events.

Maintaining the winning Spanish theme Pol Tarres – Sherco also romped to a convincing win, his success coming in the Junior class, and this being his first victory of the season to date. Tarres' winning score of twenty-eight marks was some twenty-two marks better than that of runner-up Francesc Moret – Gas Gas. Moret who currently sits third in the championship standings had to resist the challenge of Britain's Jonathan Richardson – Ossa who produced his best performance of the year with a well deserved third position. With Maxime Warenghien – Sherco in fourth spot, series front-runners Jorge Casales – Gas Gas and Jack Sheppard – Beta were left to scrap it out for fifth and sixth places. Casales now heads Sheppard by four points in the general standings, with Moret only three points off the British rider thanks to his runners-up result today.

French rider Quentin Carles de Caudemberg – Beta took his third straight win in the Youth category, which marked his fourth win in total this season. Although now dominant in the general standings, Carles de Caudemberg holds a twenty-eight point cushion over his nearest title rivals, he had to fend off Italy's Gabriele Giarba – Beta who finished in second spot today. Britain's Bradley Cox – Beta completed the podium, but lost further ground to his French rival in the title race by finishing in third spot. Timo Myohanen – Beta from Finland continued his good run of form by slotting into fourth position today.

The 2013 FIM Trial World Championship will take a short break before bursting back into life in Barzio, Italy on Sunday 7th July

news and photos by FIM / G2F Media
------------------------------------------------------------------------------------------

Bou dinuovo al comando del mondiale!

Bou si riprende la leadership nella classifica provvisoria grazie ad una vittoria schiacciante nel gran premio di Casa. Gara con punteggi pesanti, dovuti ad una attenta applicazione del regolamento non stop. Formula di tre giri e 12 zone per giro. Gran premio di casa lo era anche per Raga, ma considerato il suo pessimo primo giro in cui transitava addirittura in ottava posizione, si puo'considerare fortunato per aver limitato i danni, chiudendo sulla piazza d'onore. Terzo solo per il computo degli zeri, Cabestany.

Ma quello che ci riempe di gioia e vedere un italiano nelle zone alte della classifica: Grattarola al quinto posto! Matteo e' riuscito ad interpretare benissimo la nuova tecnica di guida imposta dalla FIM e si e'messo alle spalle, nomi illustri come Fajardo e Dabill. Un bel biglietto da visita per il prossimo gran premio che sara' proprio sul suolo italico, a Barzio in Valsassina tra 2 domeniche, davanti ai suoi tifosi.

Quinto podio consecutivo per Giarba nella Youth, ancora secondo ed ora in campionato ha gli stessi punti di Cox, che rimane secondo solo per i risultati migliori. Pietrangeli sesto e Fioletti ottavo nella medesima categoria. Nella Junior, tutti in zona punti gli azzurri presenti: Saleri (9), Cabrini (10) e Locca (13).




------------------------------------------------------------------------------------------
CLASSIFICHE/RESULTS:
WORLD PRO
--
JUNIOR
--
YOUTH
--
------------------------------------------------------------------------------------------
CAMPIONATO/OVERALL STANDINGS:
WORLD PRO
--
JUNIOR
--
YOUTH
--
OPEN
--
FACTORIES
--
------------------------------------------------------------------------------------------
1. Toni Bou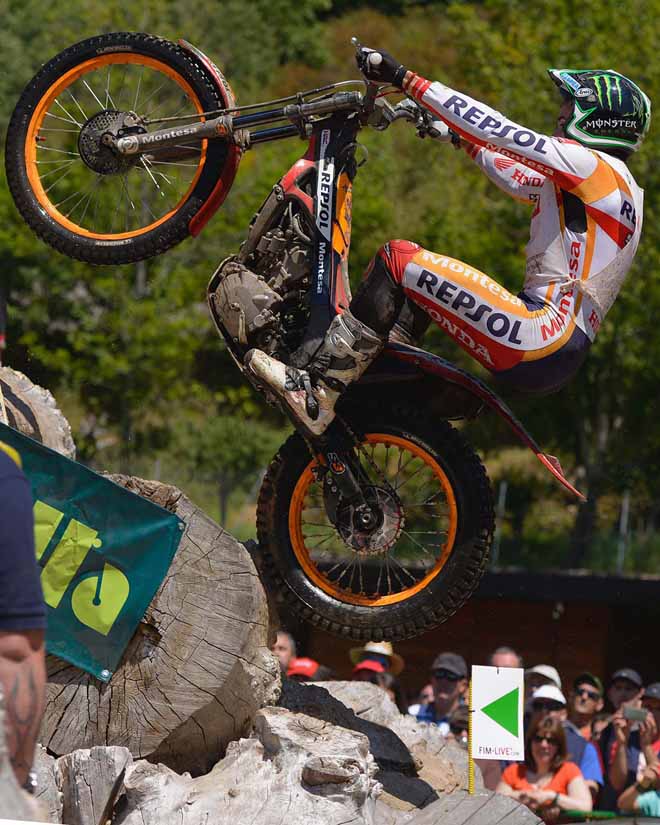 2. Adam Raga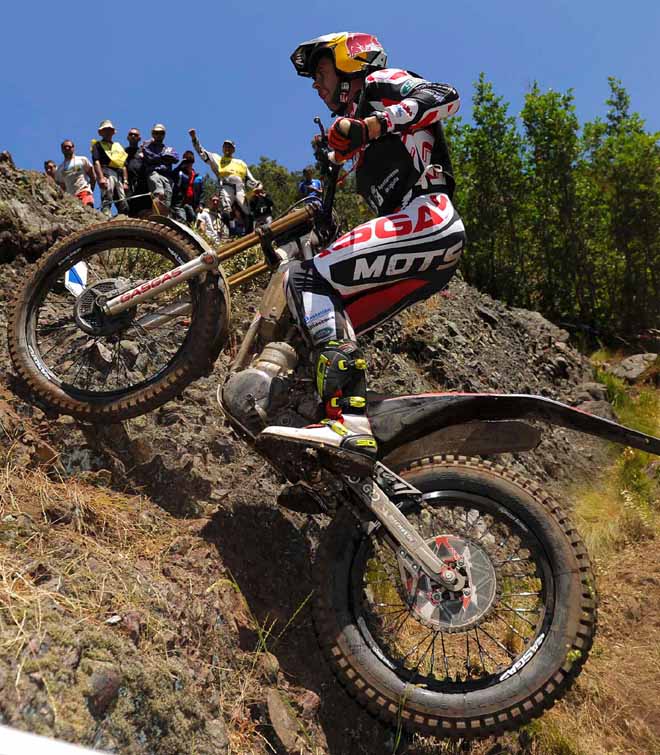 3. Albert Cabestany
4. Takahisa Fujinami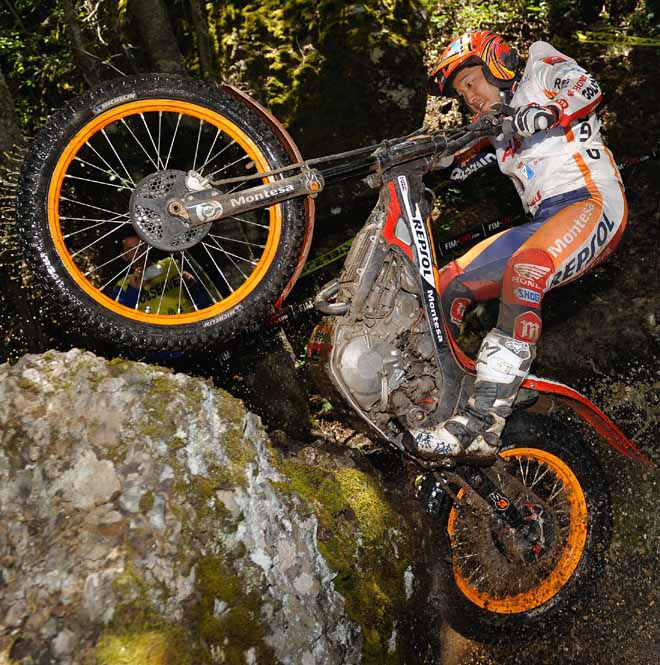 5. Matteo Grattarola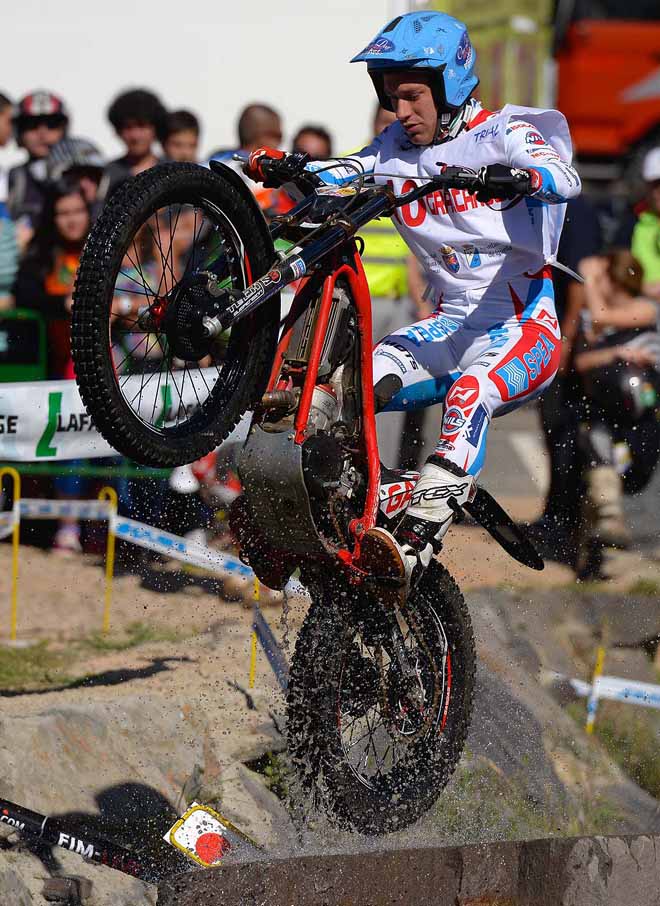 6. Jeroni Fajardo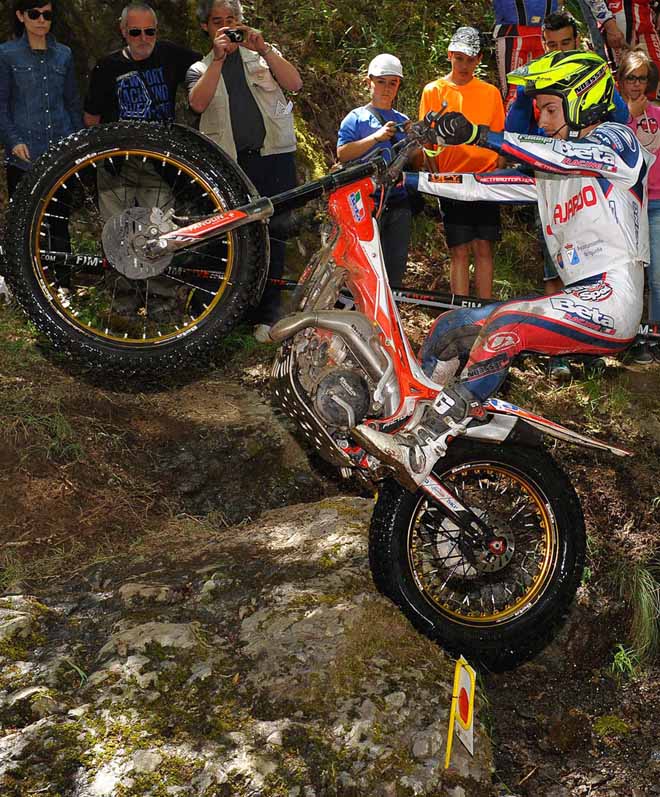 7. Loris Gubian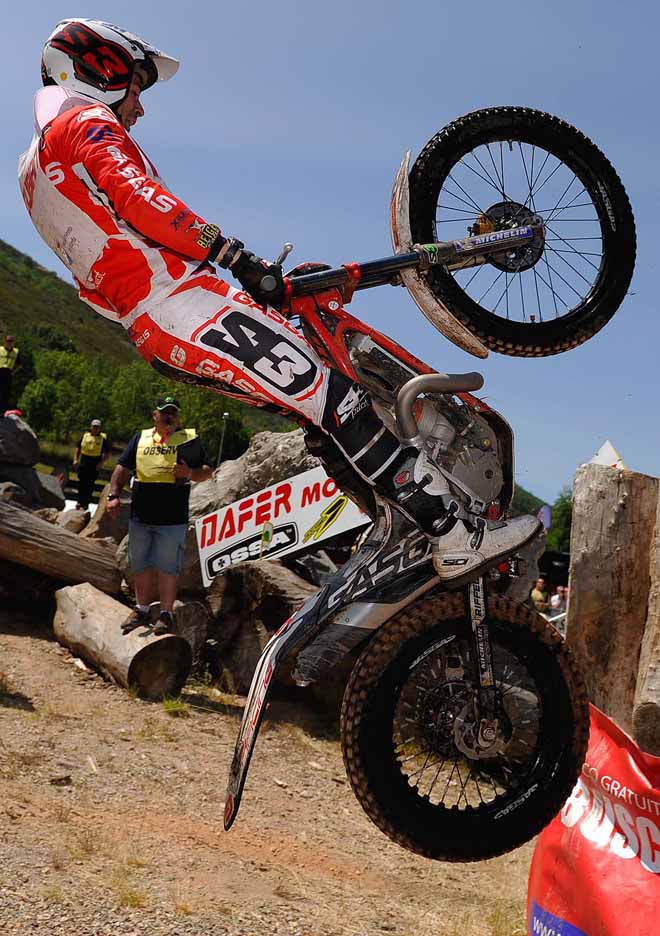 8. Daniel Oliveras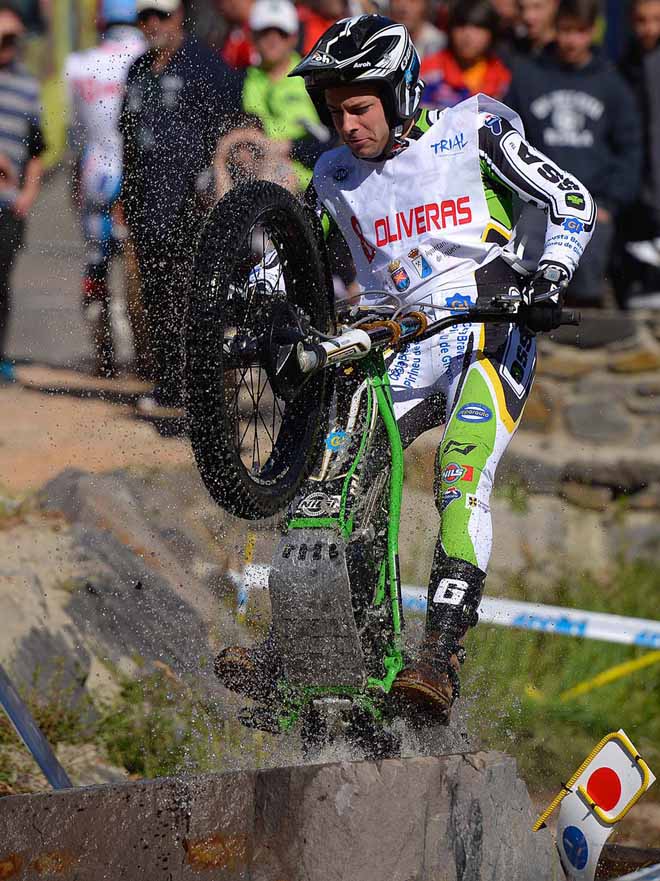 9. Jack Challoner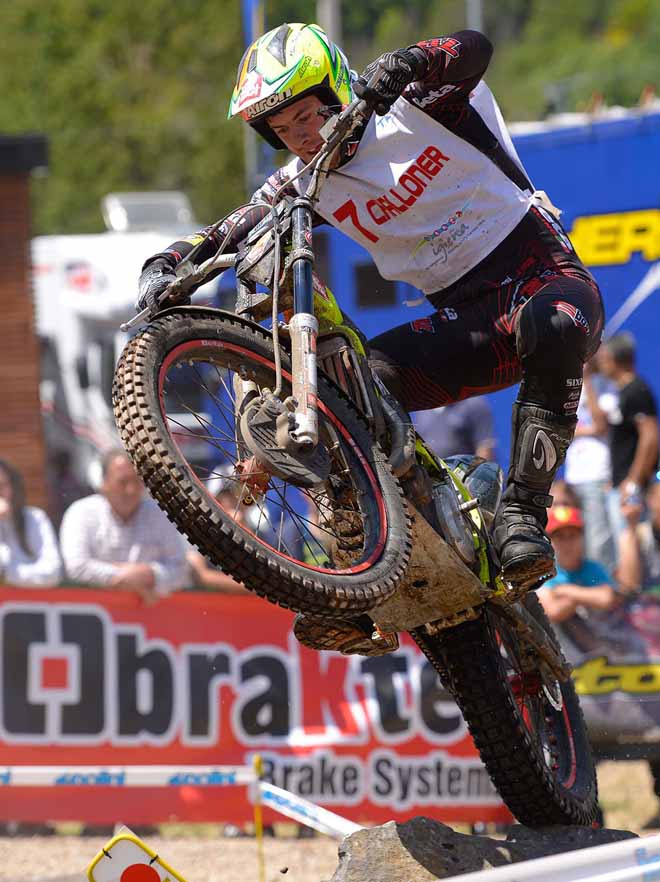 10. James Dabill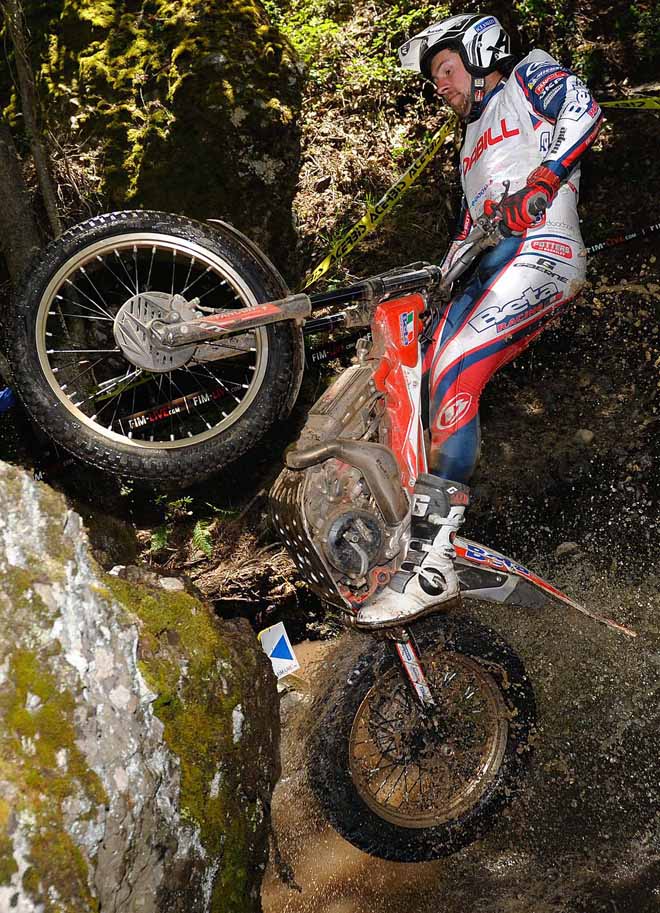 11. Eddie Karlsson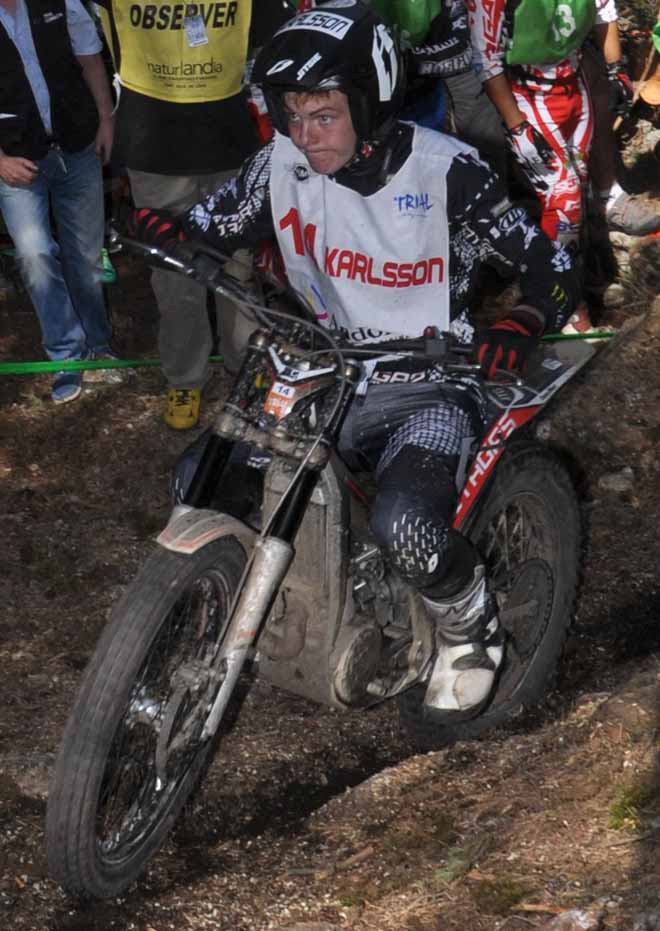 12. Alexandre Ferrer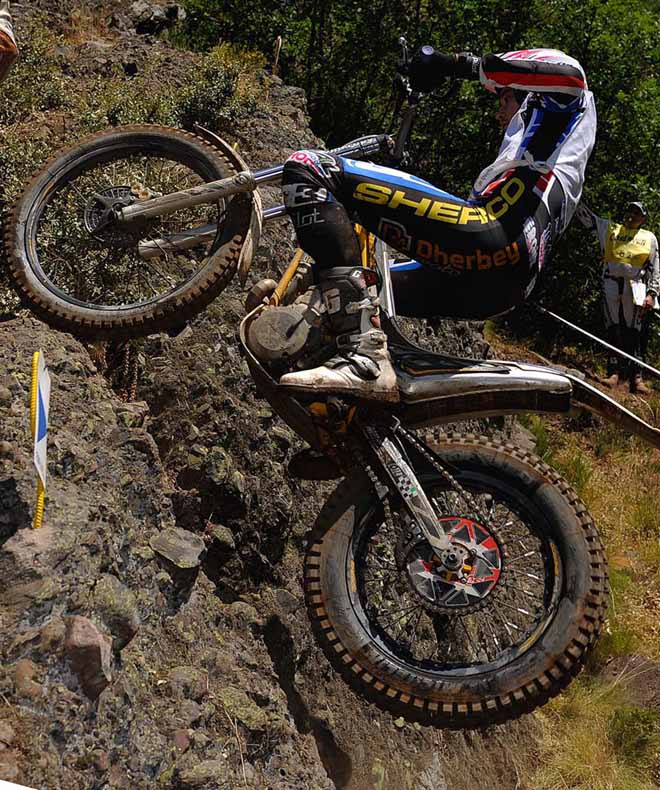 13. Benoit Dagnicourt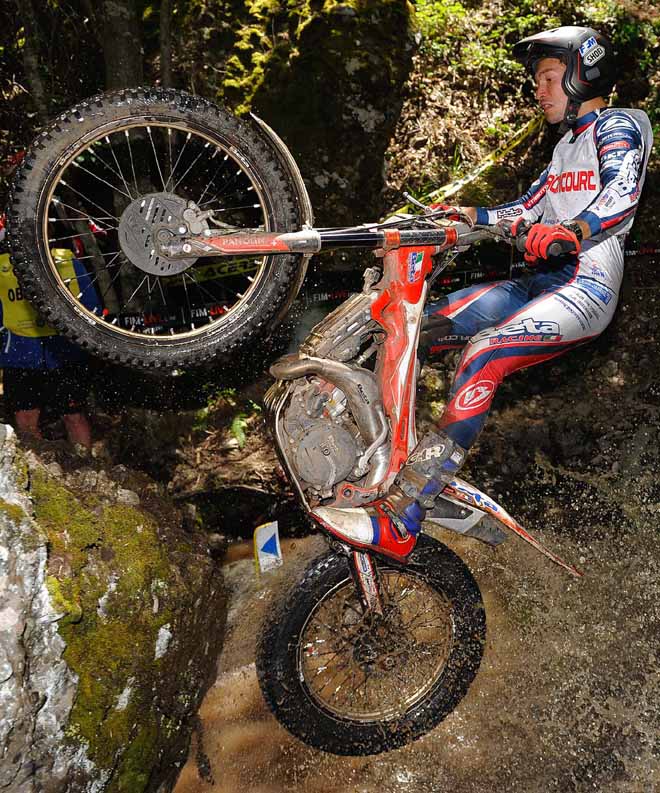 14. Pere Borellas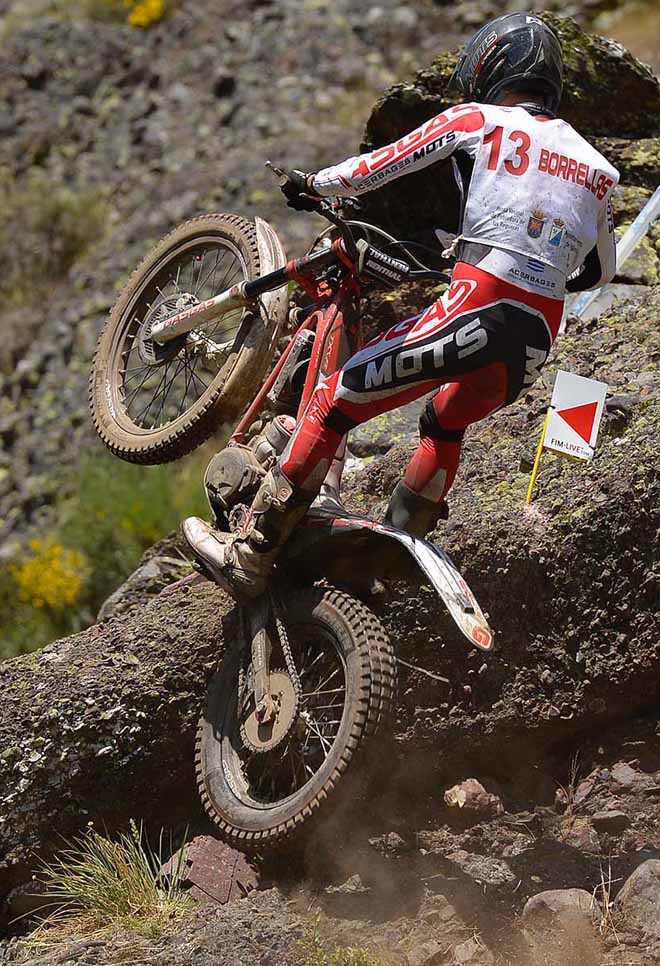 ---------------------------------------------------------------------------------------
gli altri azzurri :
---------------------------------------------------------------------------------------
---------------------------------------------------------------------------------------
press releases ---- comunicati stampa
---------------------------------------------------------------------------------------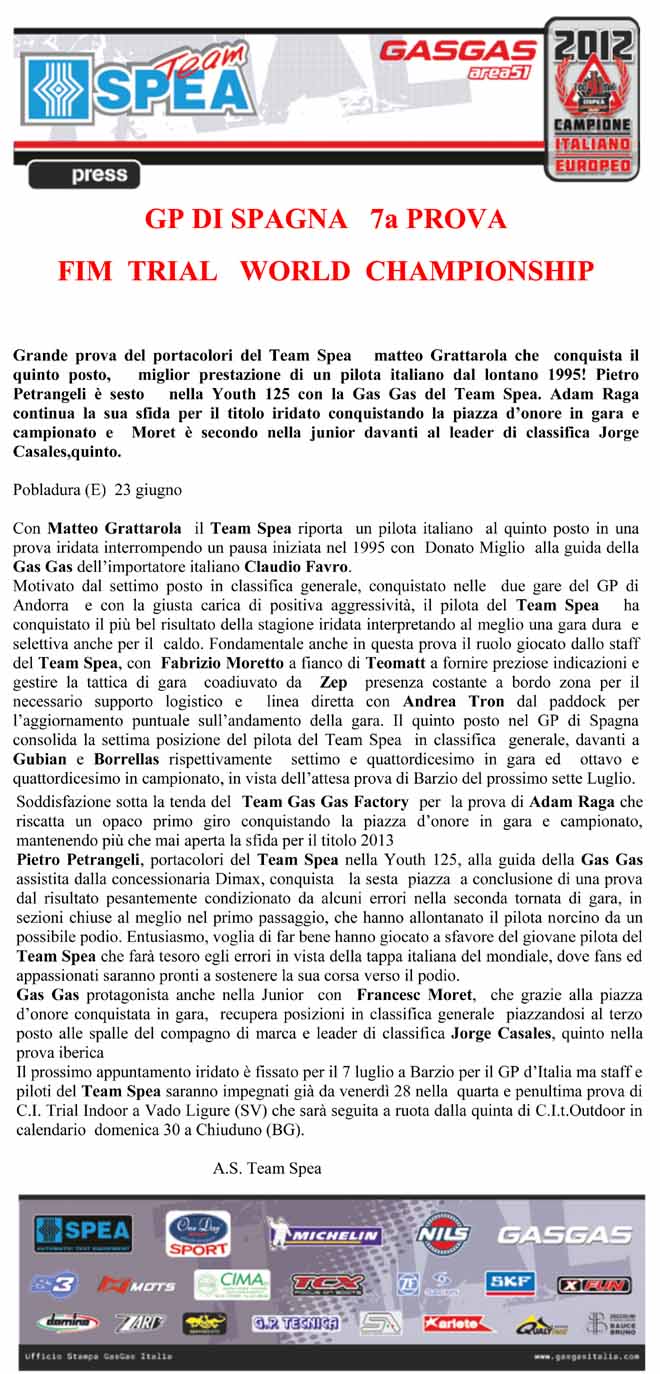 ---------------------------------------------------------------------------------------
---------------------------------------------------------------------------------------