31/08/13 - FIM World Champ.: Isola 2000, FRA

Raga wins to keep his title hopes alive!

Adam Raga – Gas Gas did exactly what he needed to do to keep his title hopes alive when he won the opening day of the French Grand Prix, which is the final stop of the 2013 FIM Trial World Championship. Raga controlled today's event from start to finish and collected twenty vital championship points to move within five points of series leader Toni Bou – Repsol Montesa who could only manage third spot this time out. Jeroni Fajardo – Beta equalled his best result of the season to take the runner-up position today. Unwittingly Jeroni colluded perfectly in Raga's plot to steal the title away from Bou, as he robbed the reigning champion of what may prove to be two important championship points come tomorrow afternoon.

Like his teammate Fajardo, James Dabill – Beta also produced his equal best performance today to take fourth place for the third time in 2013. Dabill finished eight marks clear of Albert Cabestany – Sherco who completed the top five, whilst Takahisa Fujinami – Repsol Montesa endured his equal worst day of the year down in sixth position. Following today's results Fajardo has moved within one point of Fujinami in the general standings, whilst Cabestany finds himself five points further adrift of his Spanish compatriot going into tomorrow's final counting day. All three riders are in with a shout of claiming third spot in the championship, depending on how they perform on Sunday.

Raga was ruthless in his pursuit of a third outdoor title today, having gained a single mark lead at the end of lap one over Bou and Fajardo he then delivered two devastating closing laps – dropping two marks on each – to exploit Bou's tense and nervous disposition. Adam will need to produce a similar or better display when tomorrow comes if he is to stop Bou taking a seventh straight FIM Trial World Championship and will also have to rely on others to assist him if he is to close the five point gap that Toni currently has. The forecast rain may also play its part tomorrow.

A Unlike Bou and Raga, Jorge Casales – Gas Gas can sleep easy tonight having wrapped up the Junior title by placing second today. Although unable to beat his arch rival Pol Tarres – Sherco on the day, Casales did enough to secure his first crown at this level as he finished three marks behind his compatriot. Belgium Maxime Warenghien – Sherco took the last podium place ahead of French rider Cedric Tempier – Sherco, as Jonathan Richardson – Ossa completed today's top five. Tarres now holds a safe second place in the series whilst Francesc Moret – Gas Gas and Jack Sheppard – Beta continue to fight it out for third spot in the overall standings as they finished in sixth and seventh positions respectively today.

Having already been crowned champion at the previous round Quentin Carles de Caudemberg – Beta continued his domination of the Youth class when he won the opening day of his home Grand Prix. However the young French rider had to fight off the attentions of Britain's Billy Bolt – Ossa who held the outright lead on lap one, before Quentin drew level with him come the close of the second tour. Then as Bolt faltered Carles de Caudemberg produced his best lap to win by ten marks come the finish. Bolt was a worthy runner up on the day, whilst Iwan Roberts – Beta who won at the last round completed the podium. Gabriele Giarba – Beta and Bradley Cox – Beta remain second and third respectively in the overall standings despite finishing fourth and fifth today. Thomas Kenny – Beta has every chance of achieving a final top three final ranking, as he moved within touching distance of these two riders after he placed fourth today.

------------------------------------------

Sanz makes a winning return

Reigning champion Laia Sanz – Montesa made a winning return to the 2013 FIM Women's Trial World Championship when she was victorious on the opening day of the second round of the series held in Isola 2000, France. Sanz who was absent from the initial encounter in Andorra due to a clash of dates with the Maxxis FIM Women's Enduro World Cup was never behind throughout the three laps of twelve sections despite having admitted that she had not had time to train properly before the event.

After a nervous first lap Emma Bristow – Sherco recovered well to all but match Sanz's performance over the closing two tours, and in doing so reduced Laia's winning margin to just seven marks. Initial championship leader Rebekah Cook – Beta completed the day one podium, ten marks back from Bristow.

Bristow is now tied on fifty two points with Cook at the head of the general standings, but these two riders will be only too aware that Sanz is now their main threat in the title race with the best three out of five days being used to decide the eventual champion. Sandra Gomez – Ossa remains third in the series when she won a tie break with Ina Wilde – Sherco to take fourth place today, after both riders ended up on fifty-three marks apiece following the three laps of competition. This was Wilde's first ride of the season, with her like Sanz having missed the opening two counting days in Andorra.

Katy Sunter – Gas Gas has now moved up to fourth in the championship thanks to her sixth spot this time out and her consistency to date. Sunter has leapfrogged both Mireia Conde – Beta and Marilyne Journet – Beta in the points table after these two riders finished seventh and eighth respectively on the first day of the French GP. Journet was the highest placed home rider and came to Isola 2000 with high hopes with her currently enjoying her best campaign in her long career.

Sixteen year old Nikita Smith – Gas Gas continued to show her potential as she once again placed in the top ten. Her ninth position today now puts her in the same place in the series with two counting days remaining. France's Sandrine Juffett – JTG rounded out the top ten today as she too made a welcome return to the series after having been absent at round one.

The day belonged to Sanz, as she showed why she has already won the FIM Women's Trial World Championship twelve times before, with a confident return to the series despite a lack of time on the bike prior to today's Trial. Laia completed all thirty-six sections without a single five and delivered three consistent lap scores, to lose just eleven marks in total. Bristow blotted her punch card with a five in section seven on the first lap, but did well to regain her composure to record closing laps of five and three marks respectively to confirm that she can match Laia when she is at her best.

Cook was unable to match the pace of the leading duo, and will be disappointed to lose her outright lead in the series, but will still be able to take away the fact that she finished well clear of fourth placed Gomez. With today's event conducted in warm and dry weather, tomorrow's Trial promises to be a very different proposition with rain forecast that will drastically change the severity of the sections. Sanz really needs to win again tomorrow if she is to take the title fight to next week's deciding round in La Chatre, France.
------------------------------------------------------------------------------------------

Raga ci crede ancora!

Raga domina la prima giornata e Fajardo ritrova la forma di fine stagione, cosi' si piazza secondo rubando preziosi punti ad un distratto Bou, solo terzo. Ancora una gara fortemente condizionata dalle regole non stop, che complicano la vita agli organizzatori. Alcune zone diventano troppo facili ed altre praticamente impossibili. Ora Raga insegue a 5 punti. Se domani dovessimo avere lo stesso podio di oggi, Raga sarebbe campione per il maggior numero di secondi posto in campionato (6 vittorie a testa).

Grattarola difende a denti stretti il suo settimo posto in campionato, finendo nono.

Ottavo Saleri (per 1 zero in meno) nella Junior, con Poli decimo, Locca 14-esimo e Cabrini 16-esimo

Giarba mantiene la piazza d'onore in campionato, pur concludendo solo quinto. Sesto Petrangeli, nono Fioletti.

Tra le donne solo Sara Trentini riesce a prendere punti, al quindicesimo posto. Seguono Martina Balducchi (17), Giulia Kasermann (23) ed Elisa Peretti (26).
------------------------------------------------------------------------------------------
CLASSIFICHE/RESULTS:
WORLD PRO
--
JUNIOR
--
YOUTH
--
WOMEN
--
------------------------------------------------------------------------------------------
CAMPIONATO/OVERALL STANDINGS:
WORLD PRO
--
JUNIOR
--
OPEN
--
YOUTH
--
WOMEN
--
FACTORIES
--
------------------------------------------------------------------------------------------
1. Adam Raga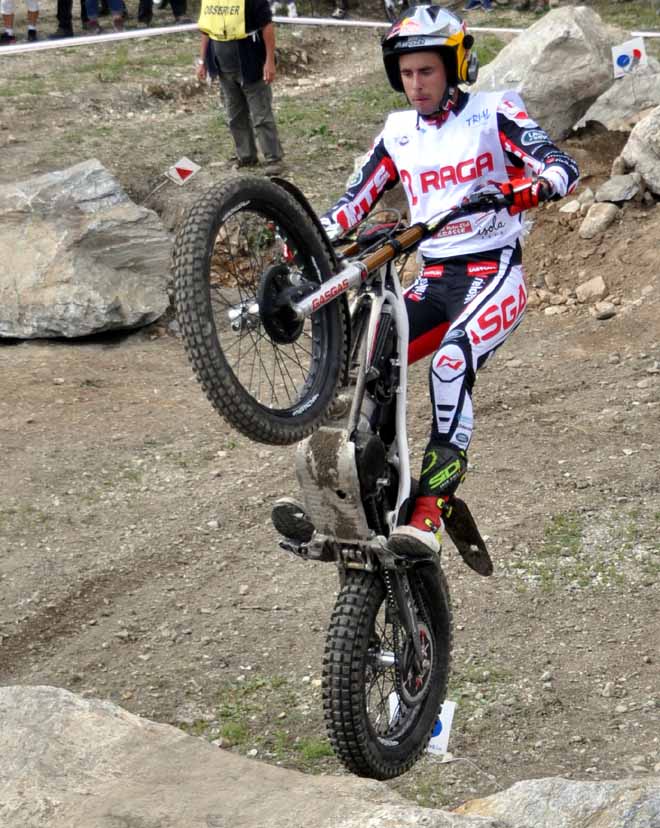 2. Jeroni Fajardo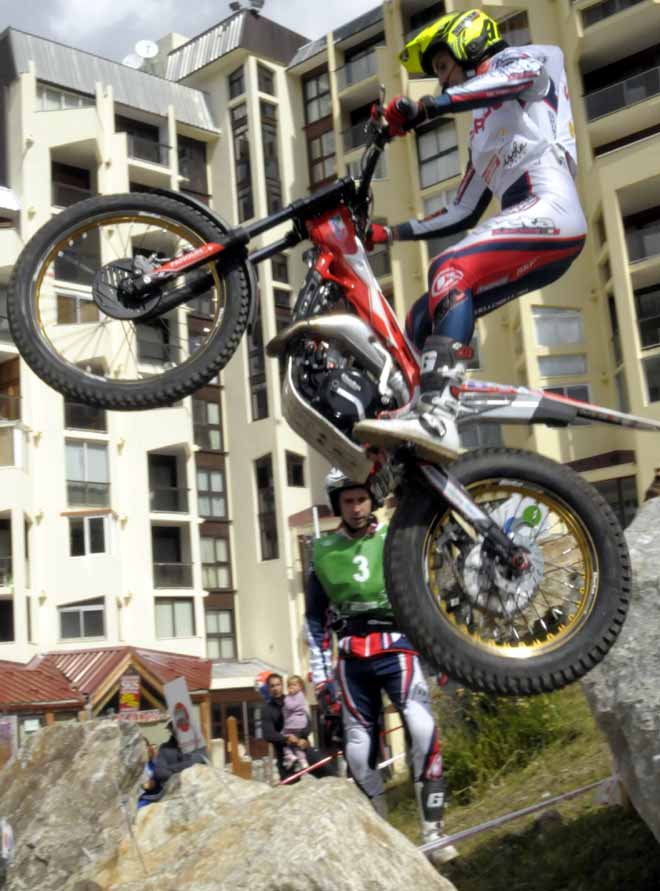 3. Toni Bou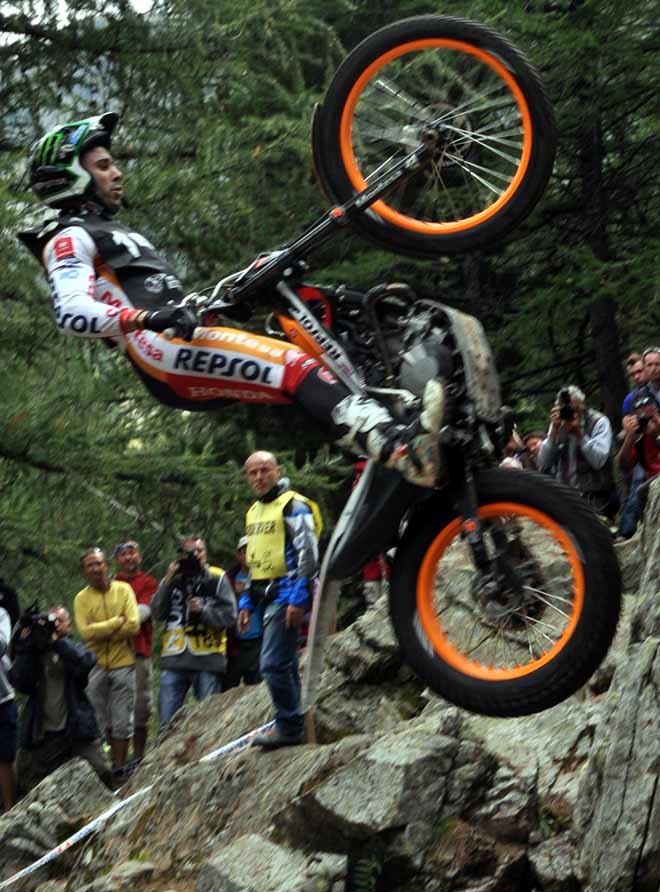 4. James Dabill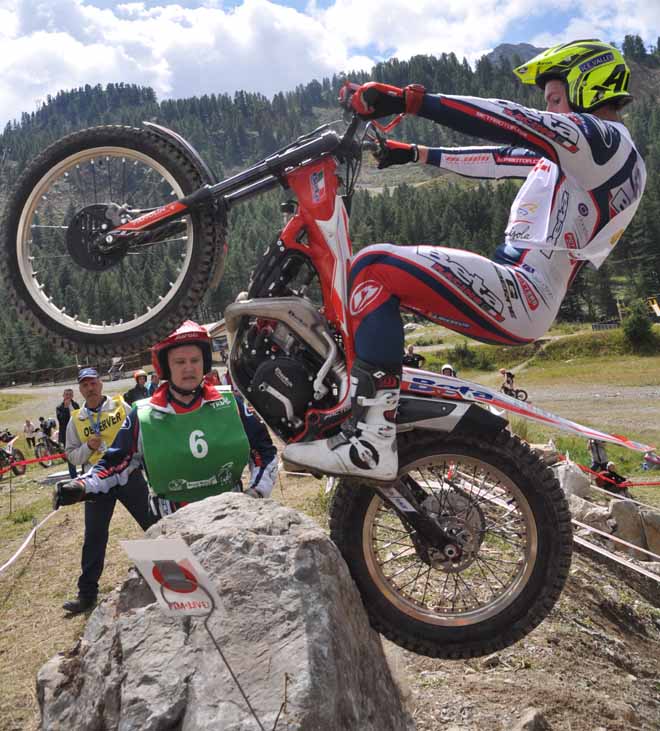 5. Albert Cabestany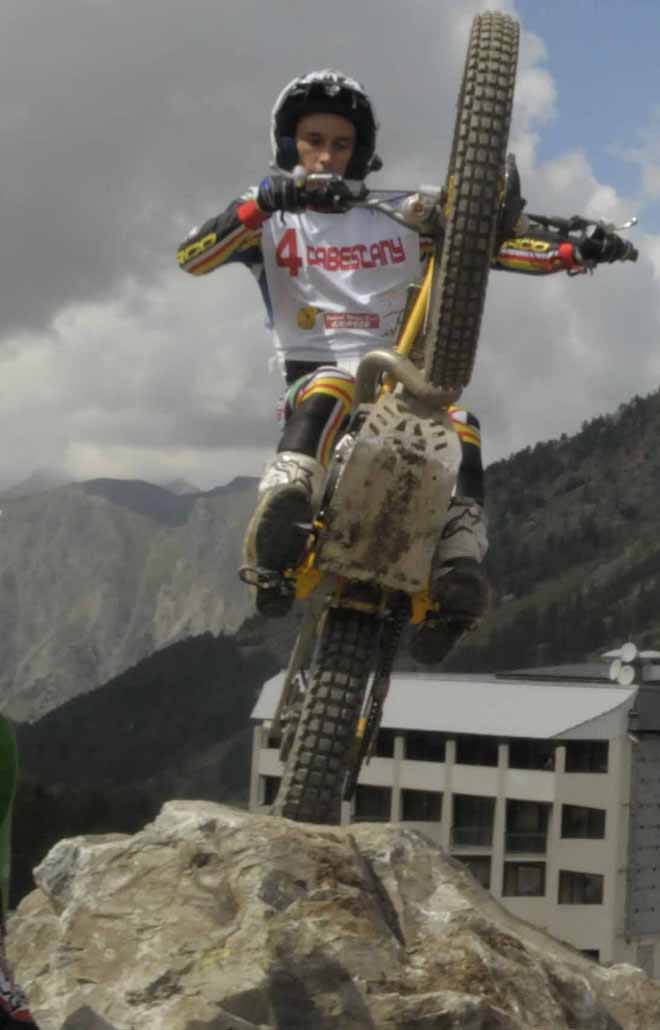 6. Takahisa Fujinami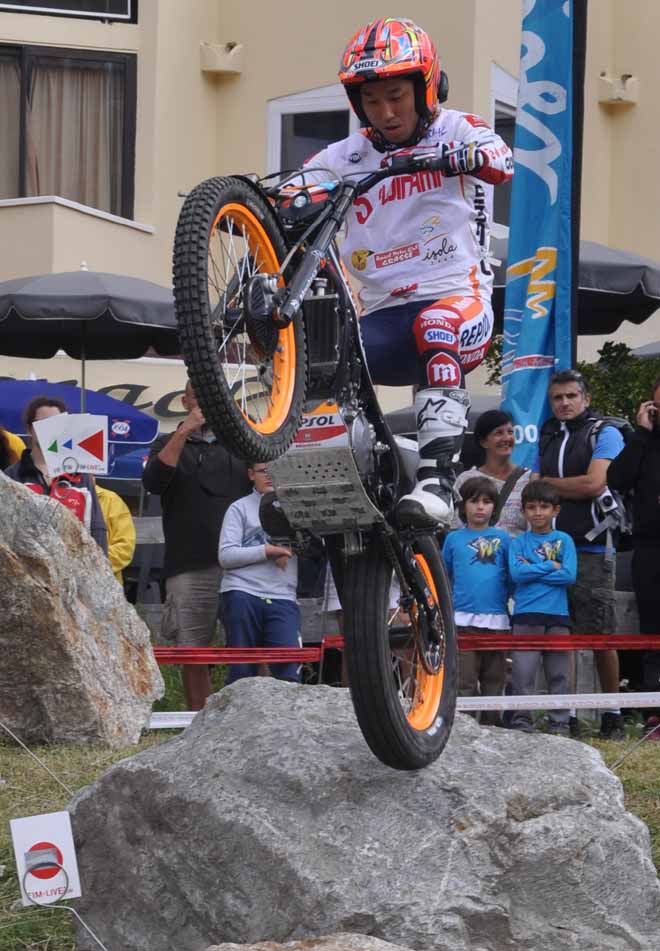 7. Alexandre Ferrer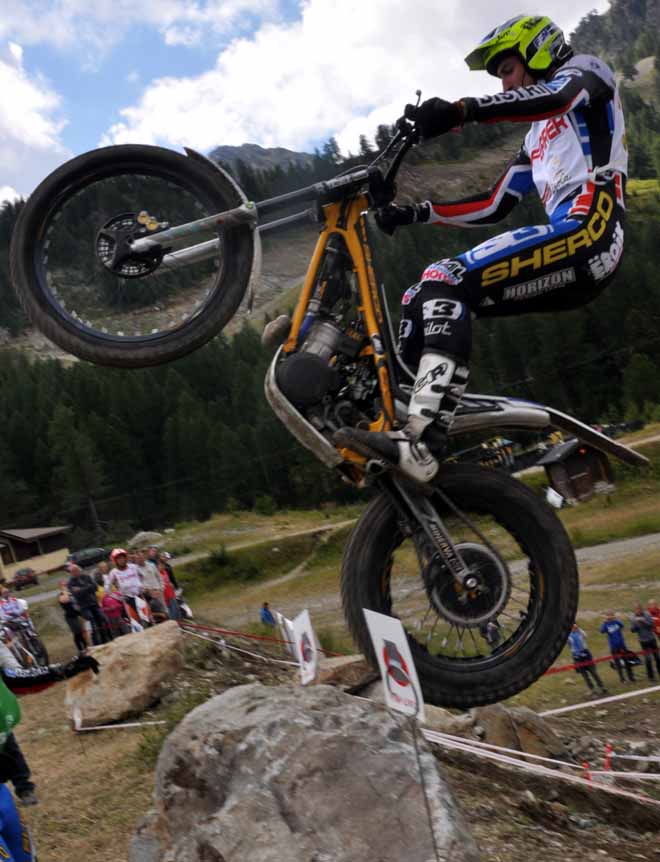 8. Loris Gubian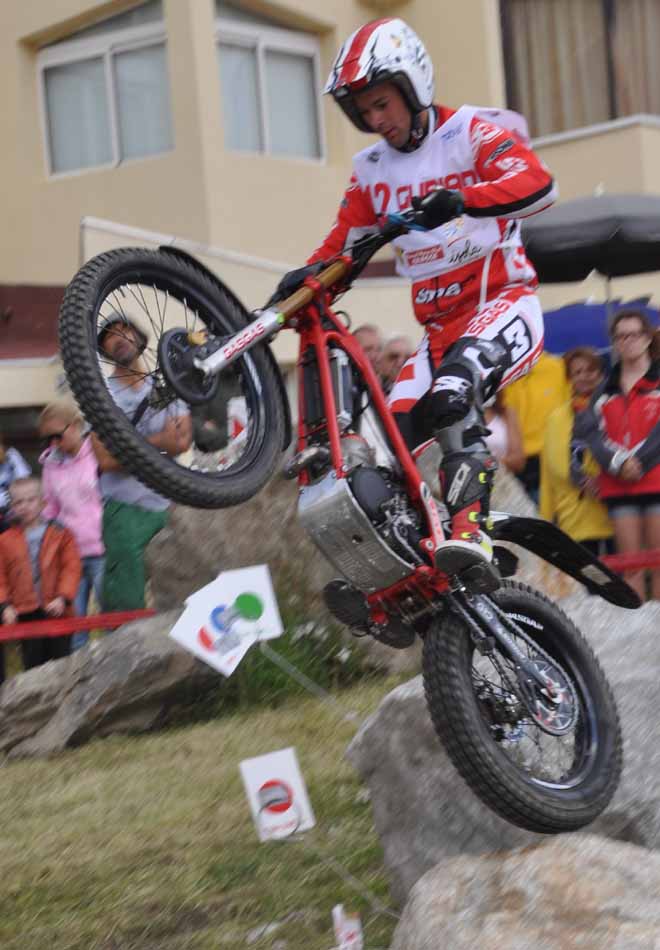 9. Matteo Grattarola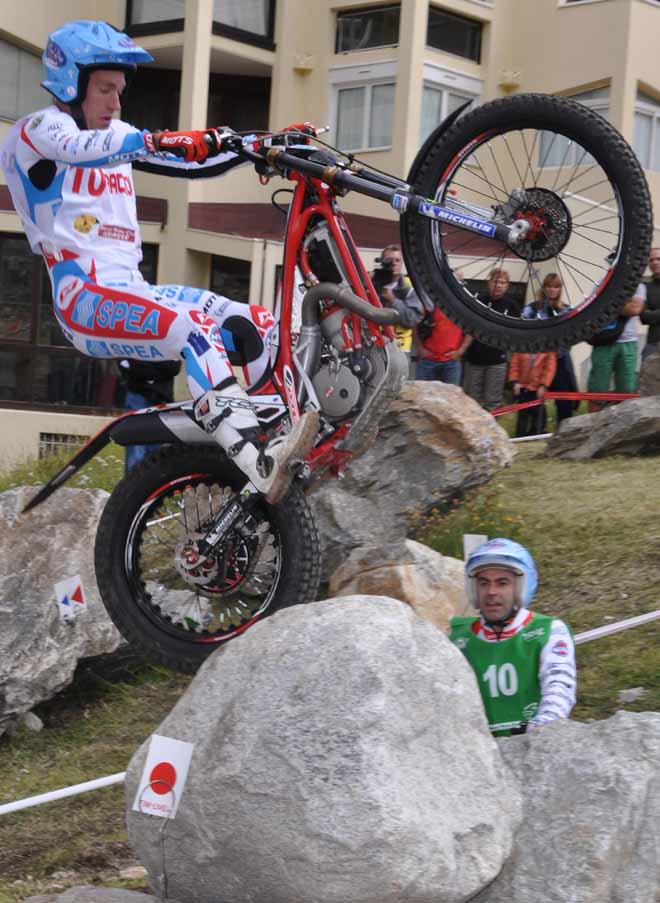 10. Jack Challoner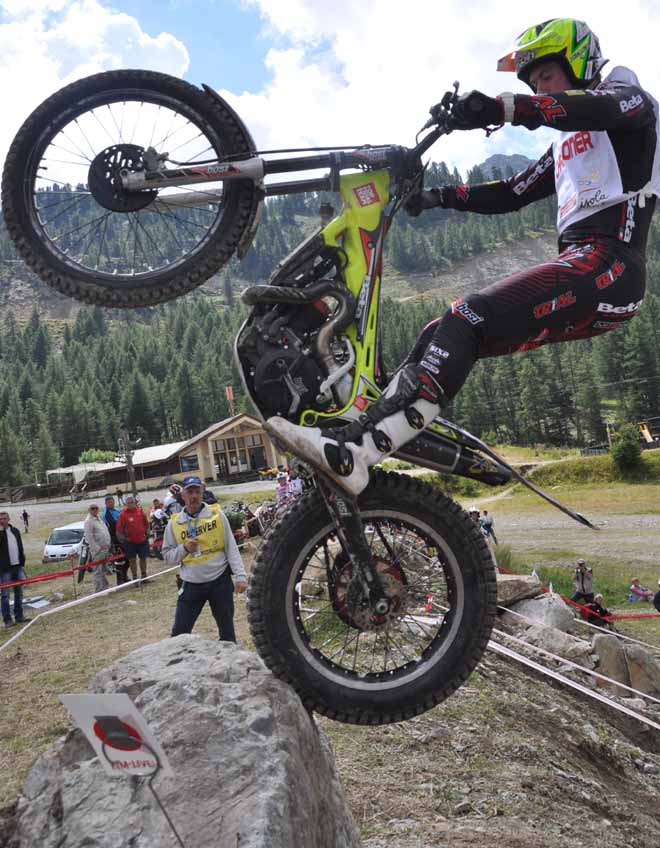 11. Michael Brown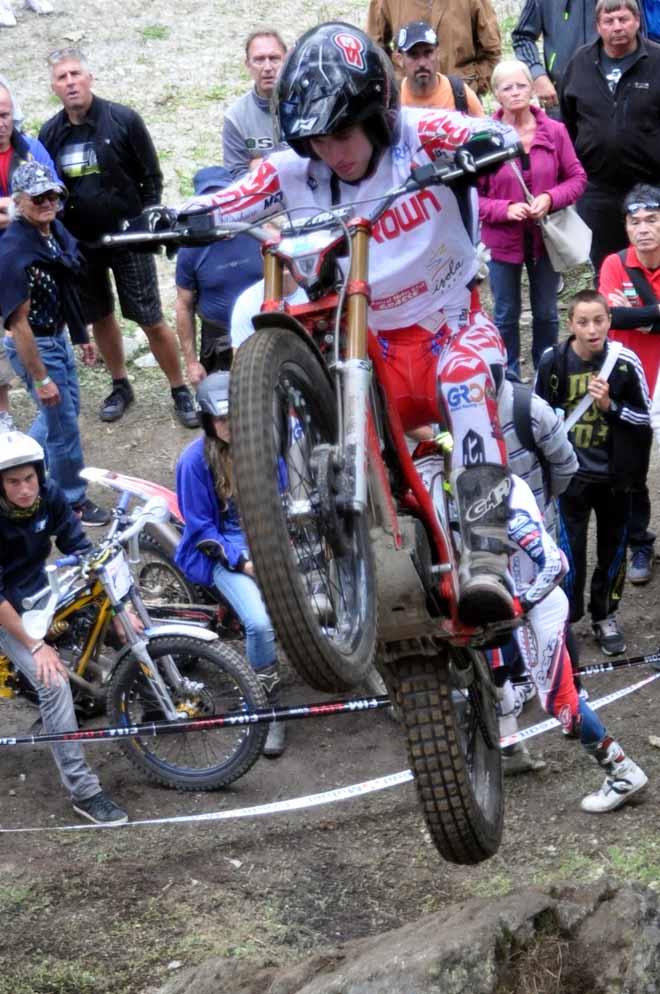 12. Eddie Karlsson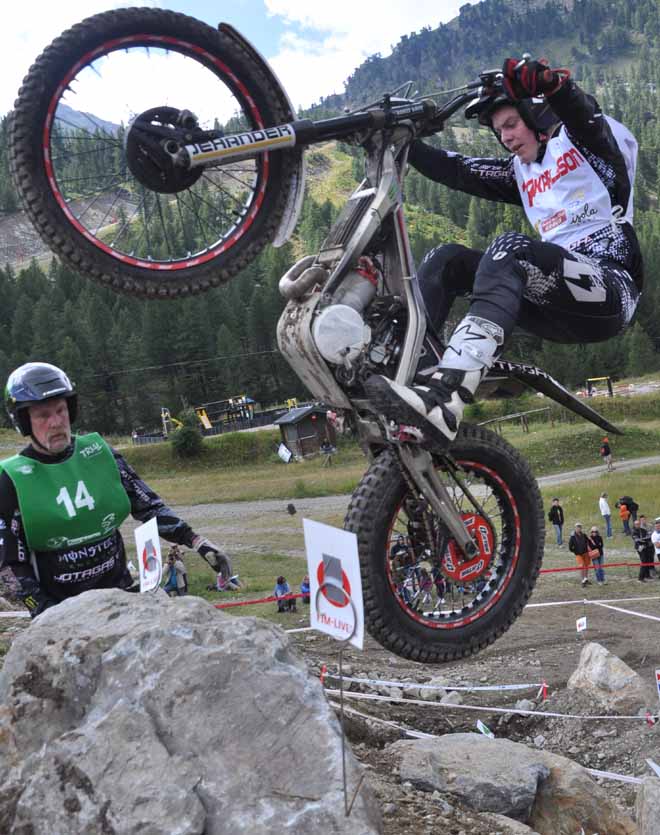 13. Pere Borellas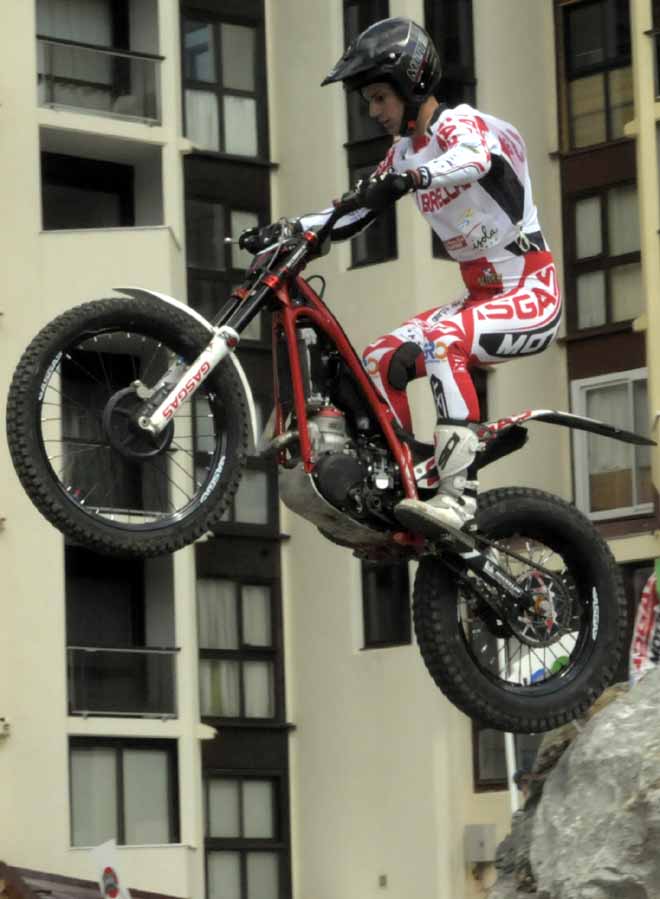 ---------------------------------------------------------------------------------------
press releases ---- comunicati stampa
---------------------------------------------------------------------------------------
---------------------------------------------------------------------------------------
---------------------------------------------------------------------------------------