28/06/14 - Franz Kadlec dominated the first day in Tanvald!

German Franz Kadlec (Beta) dominated the scene in this first day in Tanvald, Czech Republic, valid as third round of the 2014 FIM Europe Trial Championship. His total score of 10 points is almost one third of what done by the second, Martin Kroustek, proud to bring on podium his Beta 4 stroke: the only one at this level attached to a model not updated. In third an other "local", Jiri Svoboda (Beta) ahead of one of the favourites, Italian Luca Cotone (Sherco).

Against the odds the weather: for the first time in many lately years, Tanvald presented itself with a sunny day, consequently the scores in all the classes lowered dramatically. Kadlec demonstrated soon to ride one step above his rivals. On the 15 sections, after the first loop, he lost 8 marks. Svoboda was not too distant (13), then Cotone (17). But the second lap of the young German was a masterpiece: just a two dabs . Great recover for Kroustek, who scoring 10, overtook Svoboda and Cotone, posting himself as runner-up. Svoboda (19) and Cotone(18) finished behind him in this order.

Italian Marco Fioletti (Beta) put all his rivals in a row between the Junior riders. He also started strongly arriving at the penultimate section load of just 5 points. Score that doubled, failing the last section! But his total of 10 was still the second best outcome in the first lap. Leader was Norwegian Kjartan Mikkelsen (Beta) able to loose only 8 marks. In third German Sascha Neumann (Gas Gas) with 12, ahead of Sweden Marcus Eliasson (Beta), last winner in the series. Mikkelsen in the second lap did not support the pressure and delivered his card with a disastrous 26 marks. Fioletti kept his calm and scored again 10 points, same of Naumann, both reached the first and second step of the rostrum. The good second lap of Eliasson (9) let him climb to the third step.

In the Over 40 class, Finn Jussi Haapanen (Gas Gas) failed his first title-match point, because beaten by Dutch John Van Veelen (Ossa) and, curious, the difference was really one point! In this class because only 3 out of six are the results to take in consideration, the Finn rider, strong of 2 wins, was on the verge to clinch the title, today. But Van Veelen in great form ruined his plans. Six points (3+3) the Dutch rider's score against seven (6+1) of the leader. In third Slovak Vladimir Kothau (Ossa).

In the International class , ex world rider Czech Pavel Balas (Gas Gas) had not adversaries. He lost 1 mark and 2 marks in the first and second lap. Norwegian Nils-Johan Vold Gunvaldse (Beta), second , scored 17 points. In third Austrian Alois Senfter (Beta).

To-morrow, here, in the same place, the fourth round.
---------------------------------------------------------------------------------------

Franz Kadlec ha dominato nel primo giorno di Tanvald!

Franz Kadlec (Beta) ha strabiliato tutti nella prima giornata in Tanvald, Czech Republic, valida come terza prova dell'europeo. Il suo totale di 10 punti e' circa un terzo di quanto ha fatto il secondo, Martin Kroustek, orgoglioso di aver portato sul podio la sua Beta 4 tempi: l'unico a questi livelli affezionato a quel modello non piu' aggiornato. Terzo un altro del posto, Jiri Svoboda (Beta) davanti all'azzurro, uno dei favoriti alla vigilia, Luca Cotone (Sherco).

Contro ogni previsione e per la prima volta dopo pareccchi anni, Tanvald si e' presentata sotto il sole. Di conseguenza i punteggi di tutte le classi si sono abbassati sensibilmente. Kadlec ha subito dimostrato di essere piu' in forma dei suoi avversari. Nelle 15 zone del primo giro ha lasciato 8 punti. Svoboda non era troppo distante (13), poi Cotone (17). Ma il secondo giro del giovane tedesco e' stato un capolavoro: giusto due piedi. Grande recupero di Kroustek, che totalizzando un '10', ha superato Svoboda e Cotone, conquistando la piazza d'onore. Svoboda (19) e Cotone(18) hanno terminato alle sue spalle in quest'ordine.

Grandissimo Marco Fioletti (Beta) che si e' messo tutti dietro nella classe Junior. Partito molto forte, era arrivato alla penultima zona con soli 5 errori. Poi ne ha fatti altrettanti all'ultima zona! Ma con 10 punti era secondo solo al norvegese Kjartan Mikkelsen (Beta) capace di chiudere a 8. Terzo il tedesco Sascha Neumann (Gas Gas) con 12, davanti allo svedese Marcus Eliasson (Beta), scorso vincitore in campionato. Mikkelsen nel secondo giro non deve aver retto la pressione ed ha consegnato un disastroso cartellino con 26 punti. Fioletti ha mantenuto la giusta calma ed ha nuovamente registrato 10 errori, tanti quanti quelli di Naumann, per cui entrambi hanno occupato la prima e seconda posizione. Il buon secondo giro di Eliasson (9) gli ha permesso di salire sul podio.

Altri due azzurri hanno fatto parte dellaspedizione: Luca Corvi (Beta) ha chiuso al nono posto, Manuel Copetti (Scorpa) all'undicesimo.

Nella classe Over 40 il finlandese Jussi Haapanen (Gas Gas) ha fallito il primo match-point per il titolo. E' stato infatti battuto dall'olandese John Van Veelen (Ossa) e, curioso, la differenza e' stata proprio di un punto! In questa classe, siccome si tiene conto di soli tre risultati su sei, il finlandese, forte di 2 vittorie, poteva chiudere il conto gia' oggi. Ma un Van Veelen in grande spolvero ha rovinato i suoi piani. Sei punti(3+3) quanto fatto dall'olandese, contro i sette (6+1) del leader. Terzo Slovak Vladimir Kothau (Ossa), davanti all'irriducibile Valter Feltrinelli (Ossa). In gara, ma con la testa altrove per una grave tragedia familiare, il super-veterano Carlo Fabbri, che ha chiuso al 20-esimo posto

Nella classe International , l'ex pilota mondiale Pavel Balas (Gas Gas) non ha avuto avversari. Con 1 punto al primo giro e 2 al secondo si e' assicurato una vittoria rombante. Il norvegese Nils-Johan Vold Gunvaldse (Beta), secondo , ha girato a 17. Terzo l'austriaco Alois Senfter (Beta).

Domani, qui nello stesso posto, la quarta prova.
------------------------------------------------------------------------------------------
CLASSIFICHE/RESULTS:
EUROPE
--
JUNIOR
--
OVER 40
--
INTERNATIONAL
--
------------------------------------------------------------------------------------------
SITUAZIONE DI CAMPIONATO/OVERALL STANDINGS:
EUROPE
--
JUNIOR
--
OVER 40
--
------------------------------------------------------------------------------------------
EUROPE CHAMPIONSHIP: 1. Franz Kadlec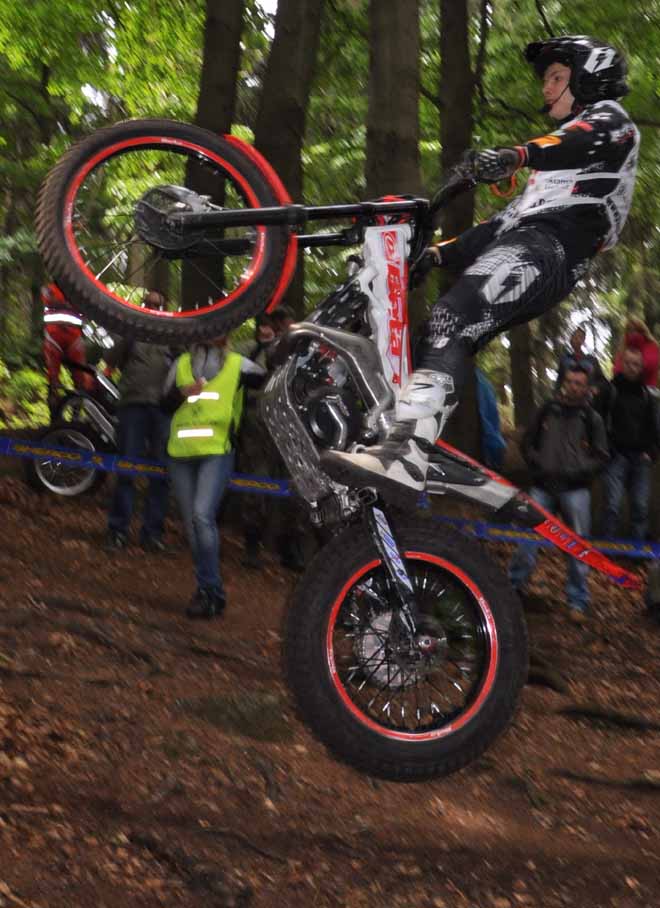 EUROPE CHAMPIONSHIP: 2. Martin Kroustek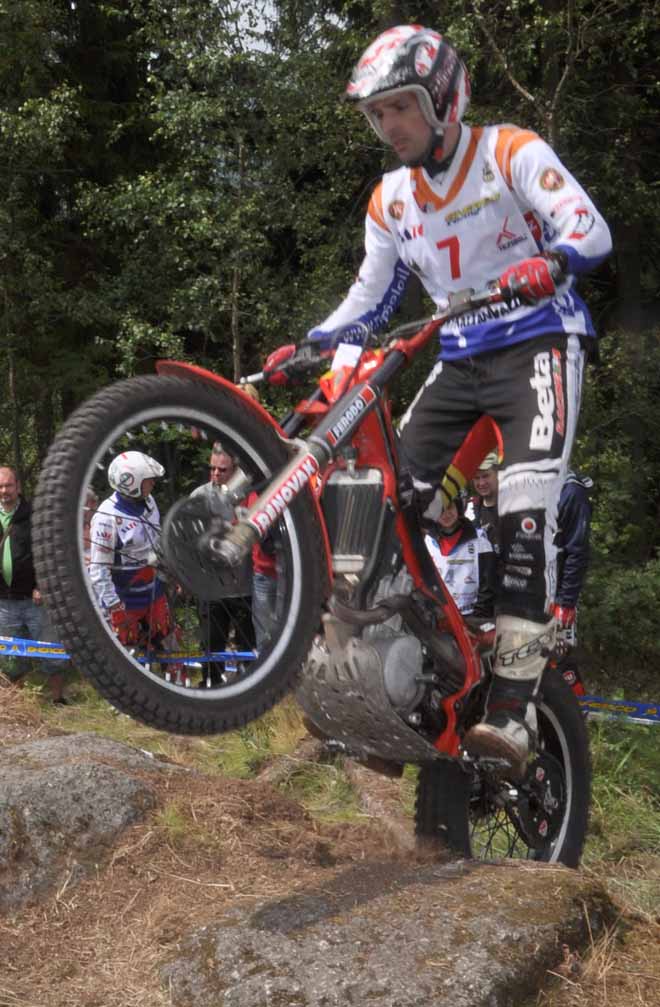 EUROPE CHAMPIONSHIP: 3. Jiri Svoboda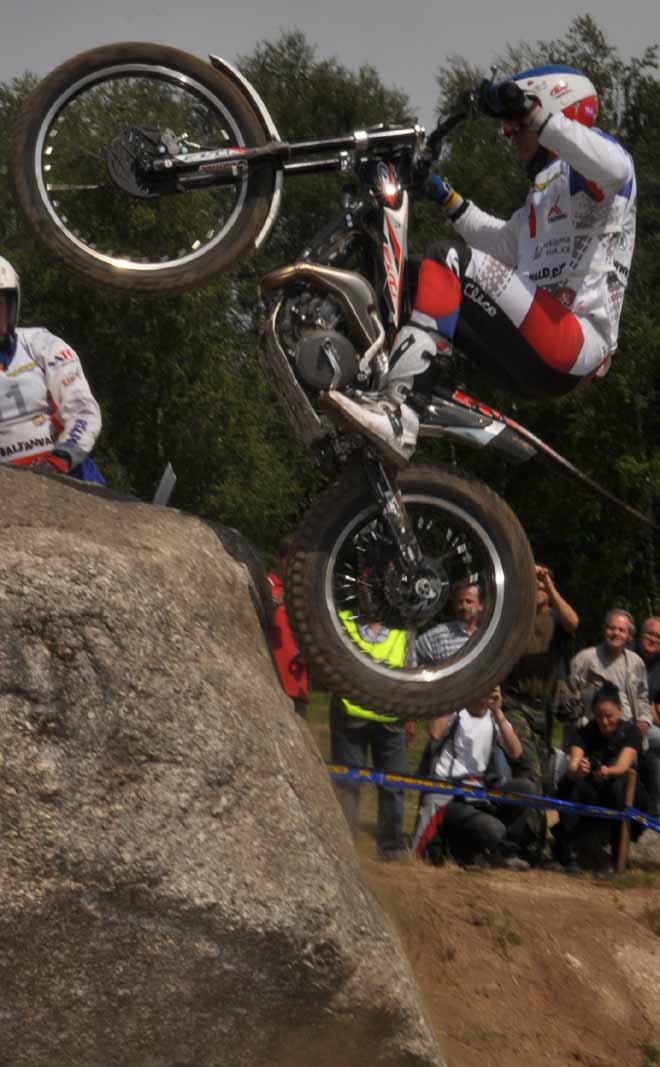 EUROPE CHAMPIONSHIP: 4. Luca Cotone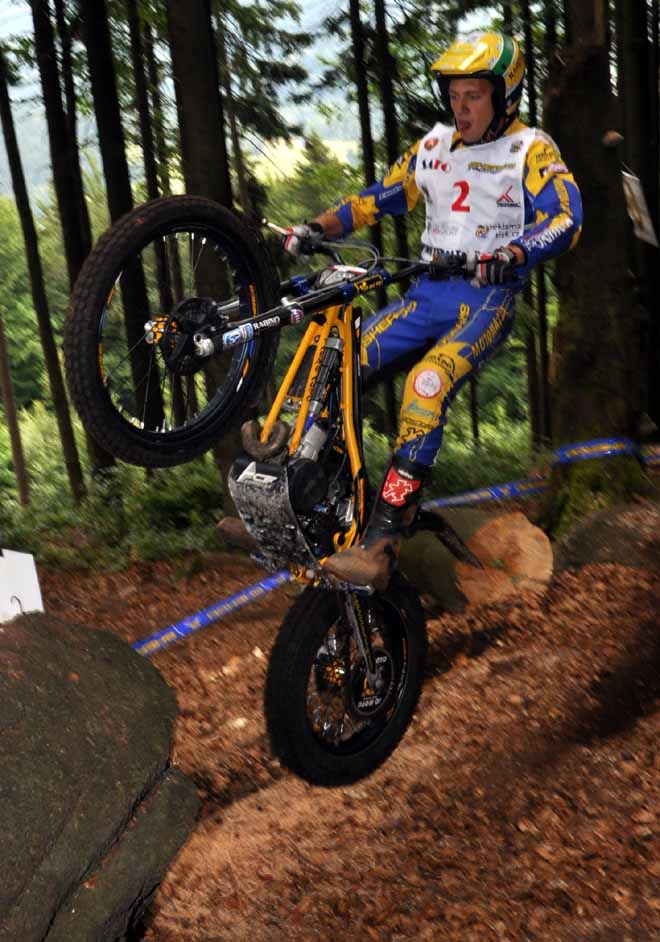 EUROPE CHAMPIONSHIP: 5. Jack Price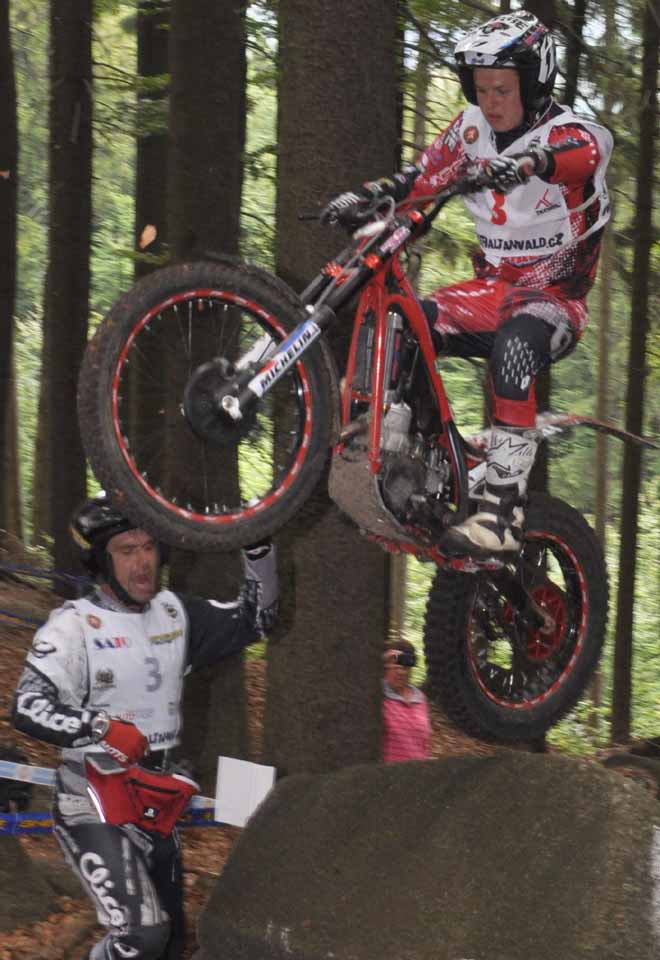 EUROPE CHAMPIONSHIP: 6. Hakon Pedersen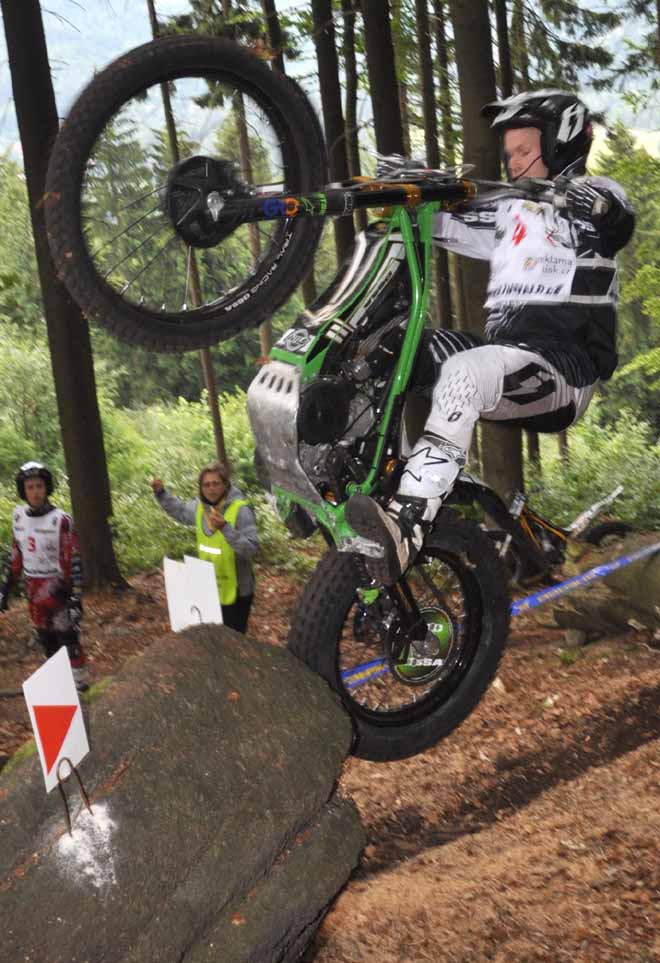 JUNIOR CUP: 1. Marco Fioletti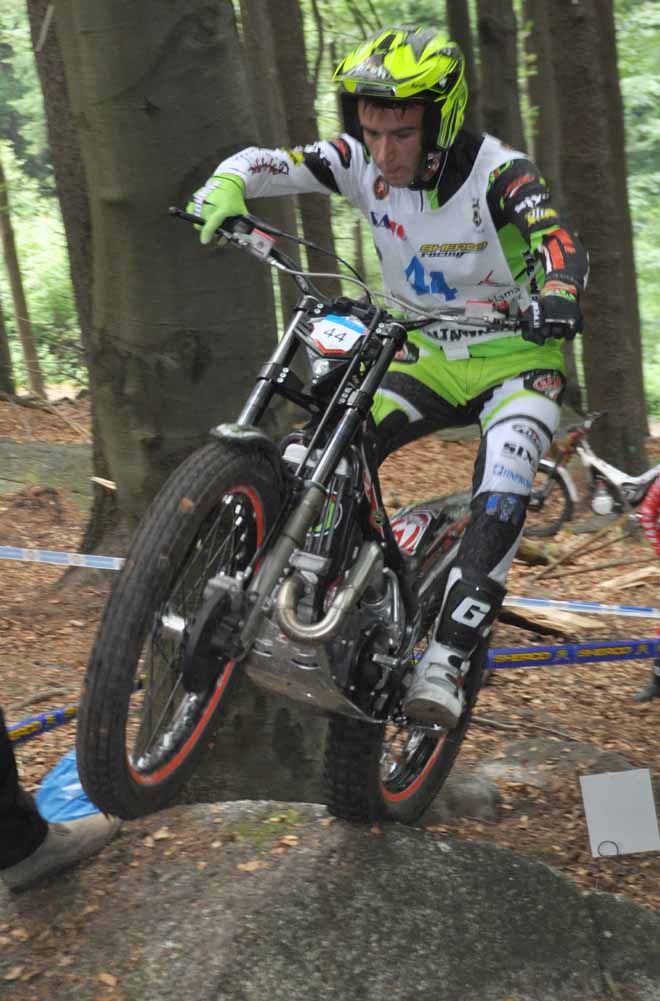 JUNIOR CUP: 2. Sascha Neumann (by our archive)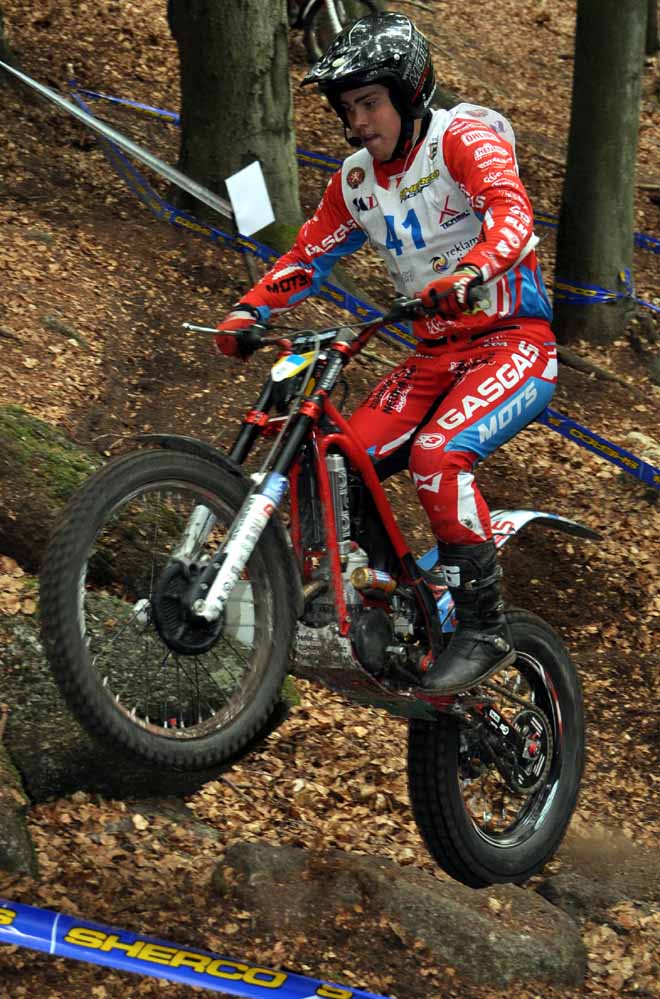 JUNIOR CUP: 3. Marcus Eliasson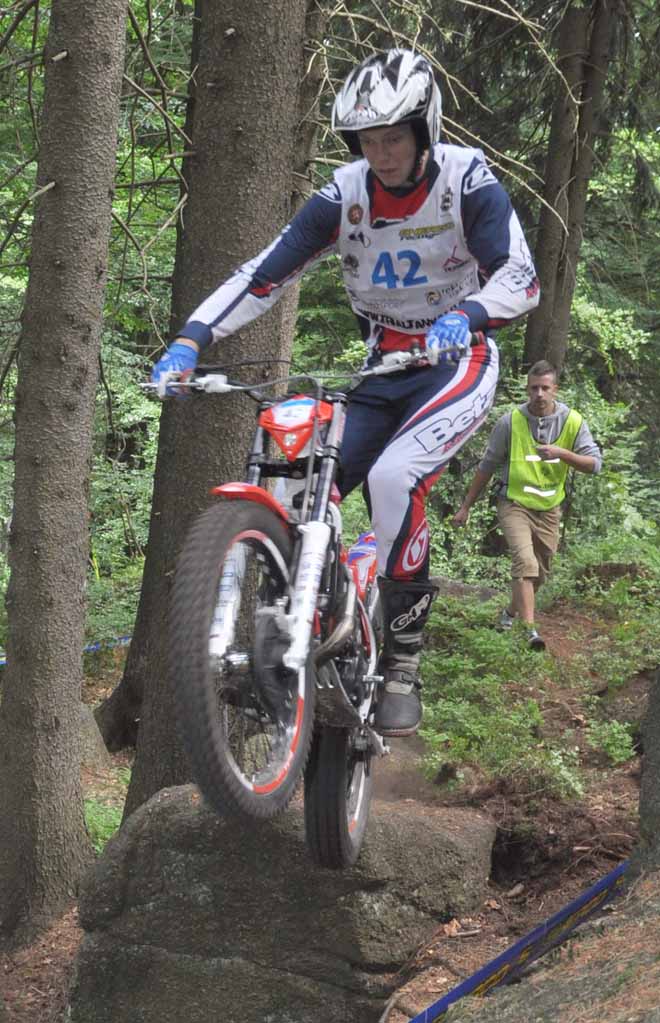 OVER 40 CUP: 1. John Van Veelen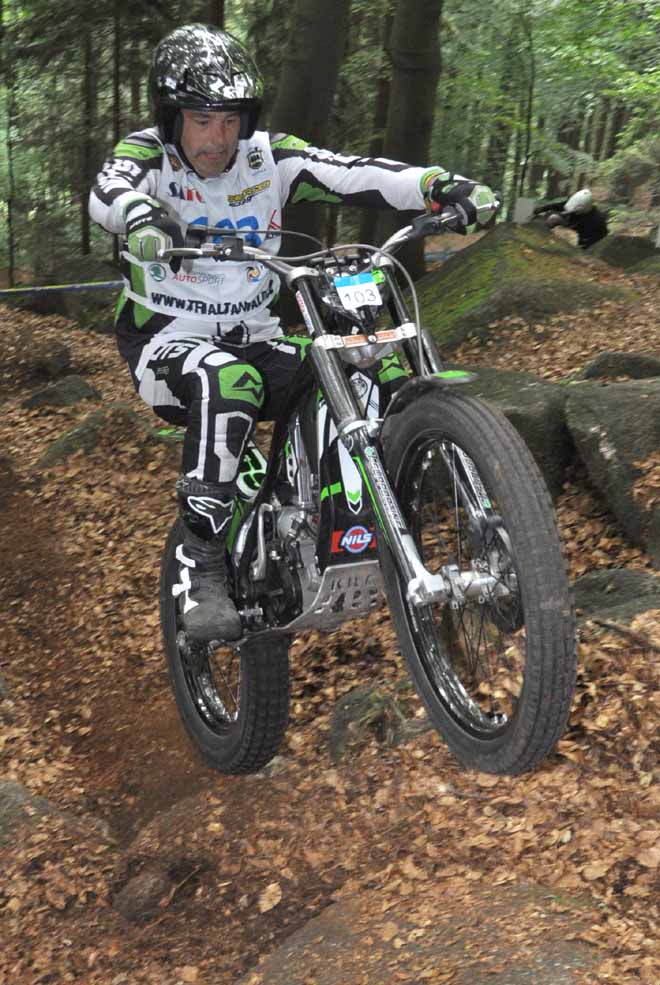 OVER 40 CUP: 2. Jussi Haapanen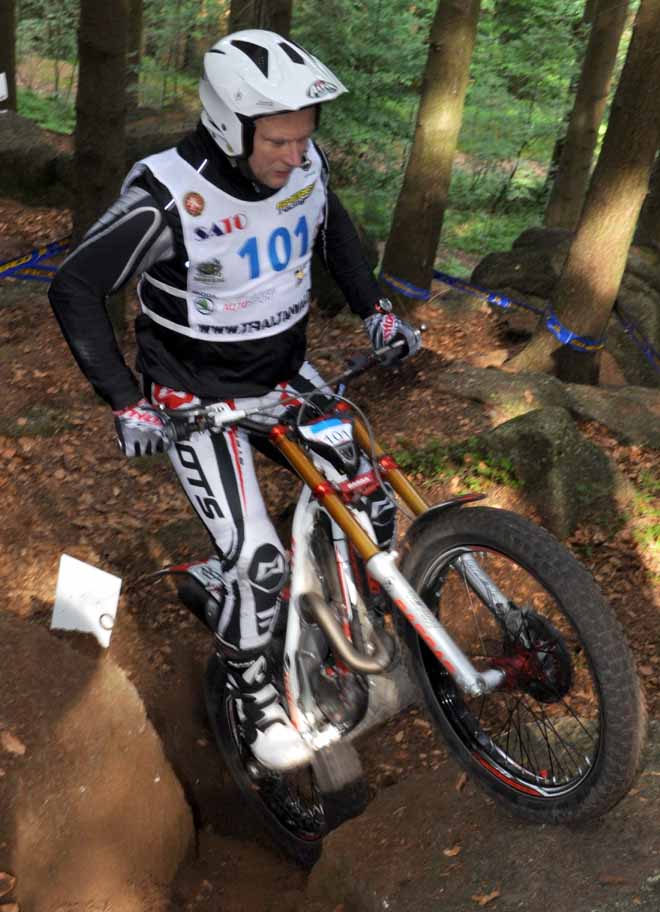 OVER 40 CUP: 3. Vladimir Kotay
INTERNATIONAL: 1. Pavel Balas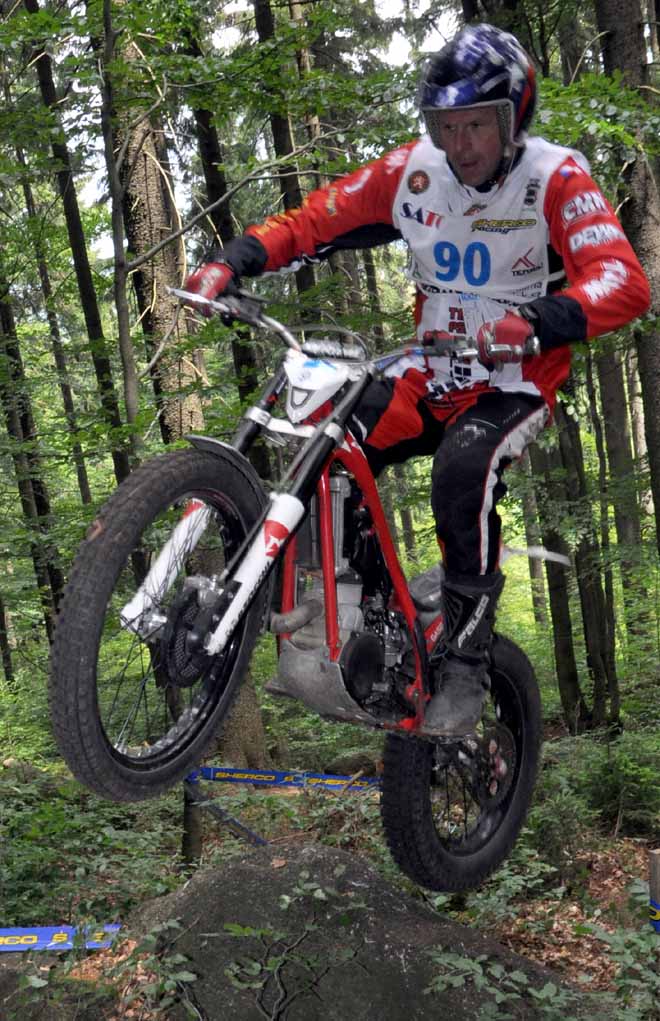 ..the picture in the icone was Michaela, active member in the organization!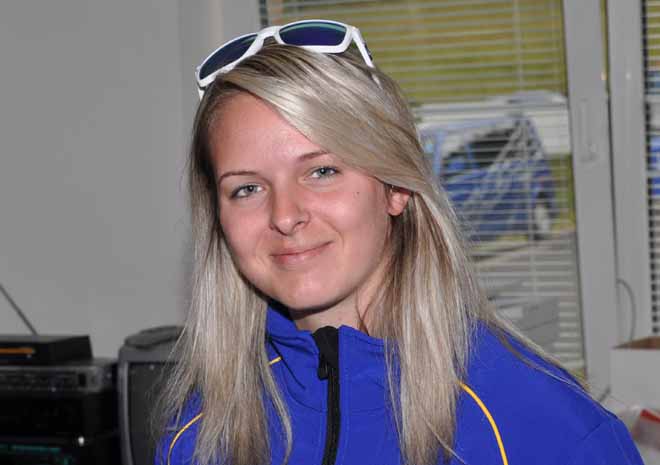 ---------------------------------------------------------------------------------------
press releases ---- comunicati stampa
---------------------------------------------------------------------------------------
---------------------------------------------------------------------------------------