23/08/14, Bilstain, BEL - Dan Price and Ina Wilde are the first winners !

British Dan Peace (Gas Gas) and German Ina Wilde (Gas Gas) are European champion in the Youth and Women class respectively, after the last round held in the famous venue of Bilstain, Belgium. In a very changeable weather, with showers and sun shining in alternate appearance, the fourth and last round of the championship for women and Youths has been held.

If the final crown for Peace was almost certain, having gathered 3 victories in the previous rounds and managing a decent lead on runner-up, Italian Luca Petrella(Ossa), not so taken for granted the title for Ina, who on the eve shared the top position with her country-mate Theresa Baulm.

Indeed in the Youth class, the winner was the challenger, Petrella , the only one able to squeeze a victory from the great power showed by Peace. The Italian's led from the first lap to the end, scoring 19 marks each lap. On the other hand, the British's has rode quite calm, knowing that only arriving in eight place, he would have lost the title. At last he finished in third, beaten by his country-mate Toby Martyn (Beta) , too, after having shared the second place at the turning point, both carrying 23 penalties. In the final standing, Petrella reduced to 40 points his gap from the winner and confirmed himself in the second place. In third Martyn.

German affair the fought between the women, because Italian Sara Trentini (Ossa) did not come due to a hand injury. Ina Wilde won competition and title, with a superb performance. She delivered her first lap card with only one dab, then she lost 5 marks, ending with a total of 6, that was less than one third the score of second arrived, Theresa Baulm(Ossa), ahead of an other German, Sarah Bauer (Sherco). Even the final standing speaks Germany, with four Teutonic girls in the first 4 positions.

In the International Youth class German Luca Winkler (Gas Gas) won easily on country-mate Paul Reumschussel (Beta). Third Swedish Pontus Ross (Beta).

Still first two places of the rostrum occupied by German girls in the International Women class:Nadine Faude (Sherco) has beaten Pua Emonts (Beta). In third Norwegian Hanne Haga (Beta).
---------------------------------------------------------------------------------------

Luca Petrella sul tetto del Belgio. Dan Peace e Ina Wilde campioni europei.

Nalla famosissima Bilstain, in Belgio ,l'inglese Dan Peace (Gas Gas) e la tedesca Ina Wilde (Gas Gas) sono stati incoronati Campioni Europei rispettivamente nella European classe Youth e classe Women. La quarta ed ultima prova si e' svolta con un tempo estremamente variabile: temporali e sole si sono alternati per tutta la gara.

Se il titolo per Peace era cosa abbastanza sicura, forte di 3 vittorie nelle altrettante prime 3 gare e quindi con un discreto vantaggio sul secondo, l'azzurro Luca Petrella (Ossa), non cosi' scontato lo era per Ina, che alla vigilia divideva la prima piazza con la connazionale Theresa Baulm.

Infatti nella classe Youth a vincere e' stato proprio lo sfidante, Petrella , che e' quindi rimasto l'unico capace di strappare una vittoria allo strapotere mostrato da Peace. Luca e' stato in testa dall'inizio alla fine, segnando un punteggio di 19 per giro. Da altra parte, l'inglese ha badato al sodo, sapendo che solo un ottavo posto gli avrebbe fatto perdere il titolo. Alla fine ha chiuso terzo, battuto anche dal connazionale Toby Martyn (Beta) , dopo che entrambi erano secondi a meta' gara con 23 penalita'. Nella classifica finale, Petrella ha ridotto a 40 il suo distacco dal vincitore e si e' confermato numero due. Martyn. Altri italiani in gara: ottimo sesto posto per Sergio Piardi (Beta), quindi al 20-esimo Mattia Spreafico (Beta).

Tutta tedesca la lotta fra le Donne, anche per il forfait della Sara Trentini (Ossa) infortunata ad una mano. Ina Wilde ha vinto gara e titolo, grazie ad una brillante prestazione. Ha consegnato il cartellino del primo giro con un solo punto, poi ne ha lasciati 5, per un totale di 6, che ha rappresentato meno di un terzo di quanto registrato dalla seconda arrivata, Theresa Baulm(Ossa), davanti ad un'altra tedesca, Sarah Bauer (Sherco). Anche la classifica finale di campionato parla tedesco con 4 ragazze teutoniche nelle prime 4 posizioni.
------------------------------------------------------------------------------------------
CLASSIFICHE/RESULTS:
YOUTH
--
WOMEN
--
YOUTH INTERNATIONAL
--
WOMEN INTERNATIONAL
--
------------------------------------------------------------------------------------------
CAMPIONATO /FINAL STANDINGS:
YOUTH
--
WOMEN
--
------------------------------------------------------------------------------------------
YOUTH CHAMPIONSHIP: 1. Luca Petrella
YOUTH CHAMPIONSHIP: 2. Martyn Toby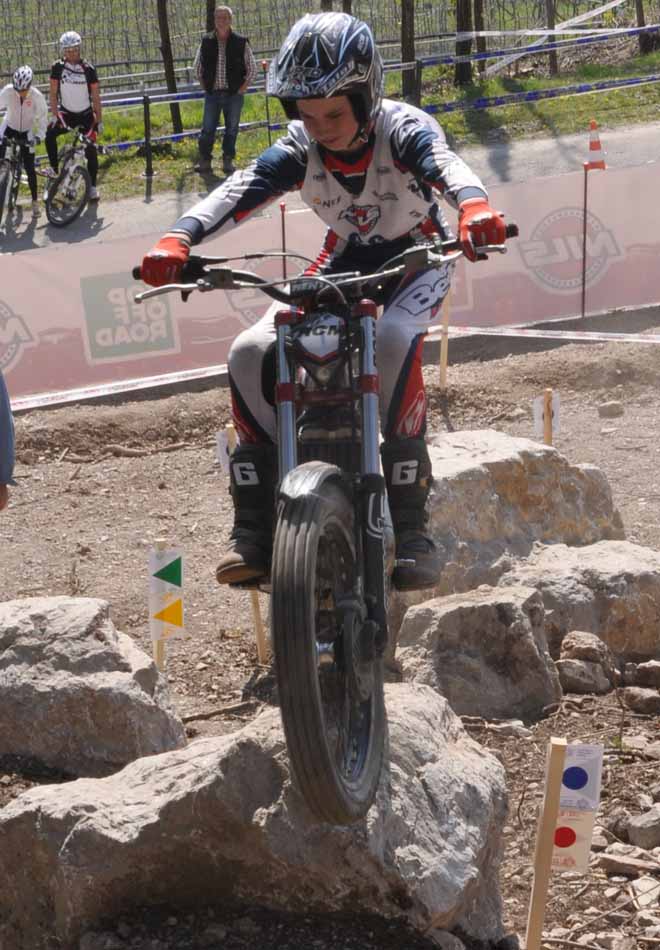 YOUTH CHAMPIONSHIP: 3. Dan Peace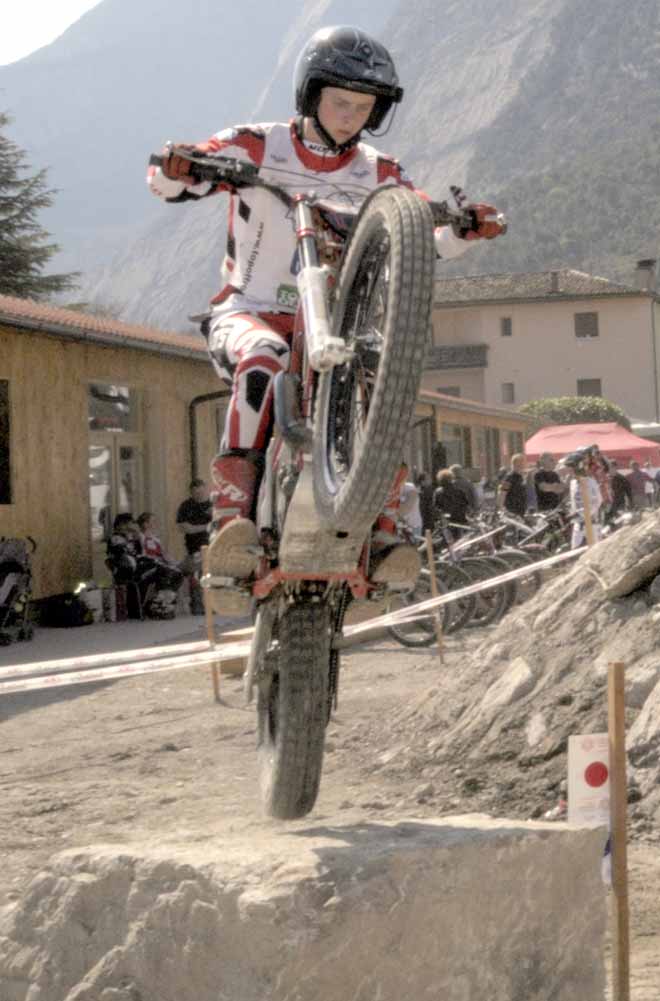 WOMEN CHAMPIONSHIP: 1. Ina Wilde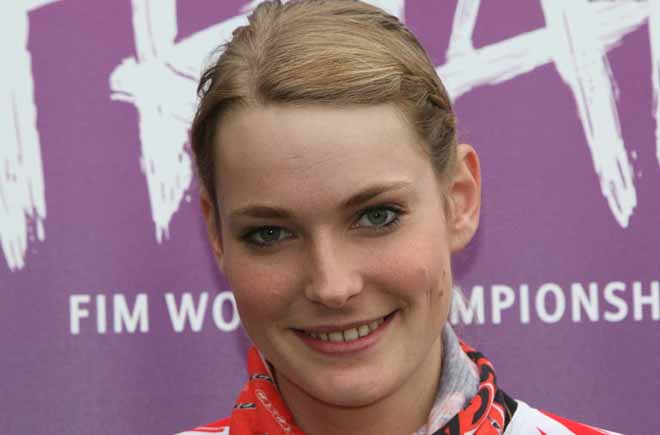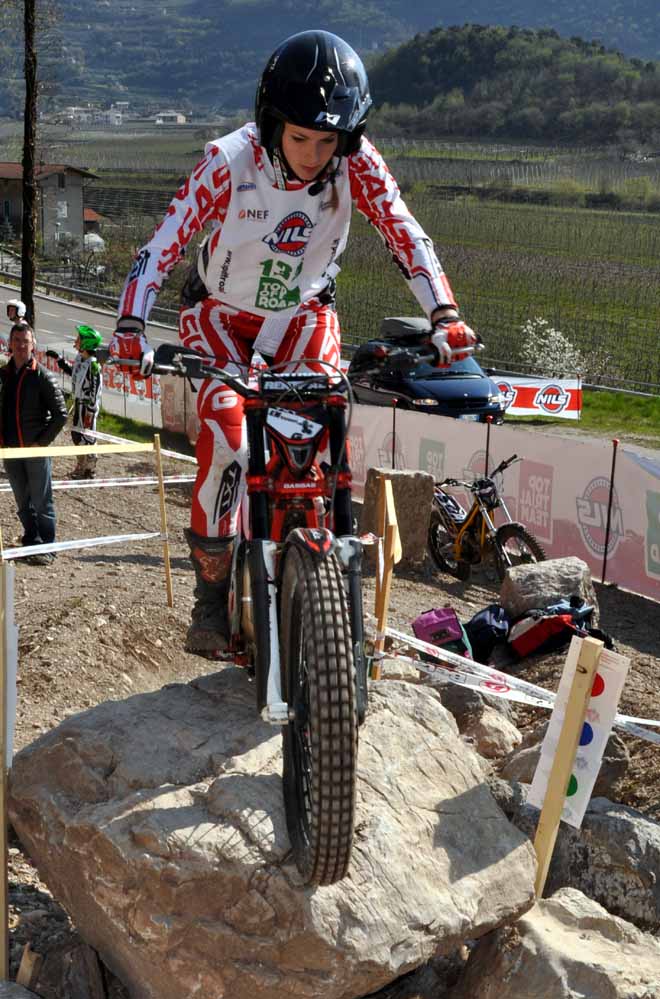 WOMEN CHAMPIONSHIP: 2. Theresa Bauml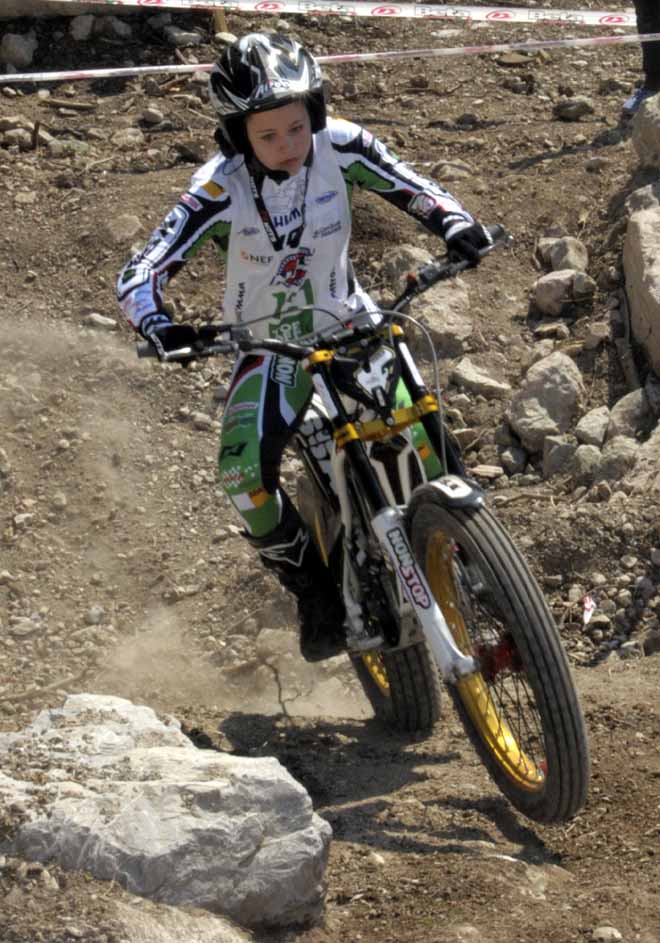 WOMEN CHAMPIONSHIP: 3. Sarah Bauer