24/08/14, Bilstain, Belgium - Franzi Kadlec and Sascha Neumann are European Champions!

Two German's clinched the two titles still to be assigned in the last round held in Bilstain, Belgium of the FIM Europe Championship: Franz Kadlec (Beta) in the Europe class and Sascha Neumann (Gas Gas) in the Junior class. Both had hard time in defeating their main rivals.

Kadlec won this last round beating by only two points his first challenger, Belgian Maxime Warenghien (Sherco), strong as never competing on home soil. Without any doubt, these two riders were the protagonists of this 23rd edition of the European championship. In both the loops, on the 15 sections, the German one was able to score one mark less: 30 against 31 in the first lap and 29 against 30 in the second part. The competition was quite hard for the muddy rocks typical of this place. In third place Nowegian Hakon Pedersen (Ossa).

For Naumann it was sufficient to climb the podium to be crown as champion. The round went to a brilliant Dan Peace (Gas Gas), fresh of the Youth title gathered the day before. He won scoring 49 points in the 2 loops, 19 points clear of Italian Marco Fioletti (Beta), in second place. Fioletti kept the second position in the final standing, too.

As we predicted in the Over 40 class, Dutch John Van Veelen (Ossa) dominated scoring 8 and 6 in the two laps. Behind him on the podium two German's : Alain Barigand (Gas Gas) and Nicolas Puttemans (Beta) respectively scoring 25 and 27 in total. The already champion in this class, Finn Jussi Hapanen, tried to ride in the Europe class and ended in a honorable 15th place.

Belgian Jordan Vanderkasteele (Beta) won the Internationa class.
---------------------------------------------------------------------------------------

Franzi Kadlec e Sascha Neumann sono campioni europei!

Sono di due piloti tedeschi gli ultimi due titoli europei che si dovevano assegnare all'ultima gara a Bilstain, in Belgio del campionato FIM Europe: Franz Kadlec (Beta) nella classe Europe e Sascha Neumann (Gas Gas) nella Junior. Entrambi non hanno avuto vita facile nello sconfiggere I loro rivali.

Kadlec ha vinto oggi battendo di soli 2 punti il suo rivale numero uno, il belga Maxime Warenghien (Sherco), forte di correre sul terreno di casa. Senza dubbio, I due sono stat I protagonisti di questa 23-esima edizione del Campionato Europeo. In tutti e due i giri sulle 15 zone, il tedesco e' riuscito a fare un punto in meno: 30 contro 31 nel primo giro e 29 invece di 30 nel secondo. La gara e' stata decisamente dura per I pietroni coperti di fango tipici di questo posto. Terzo il norvegese Hakon Pedersen (Ossa). Primo degli azzurri Giacomo Saleri (Beta) settimo. Luca Cotone (Sherco) non in giornata ha chiuso in nona posizione, ma e' riuscito a mantenere il terzo posto in campionato.

Per Neumann e' bastato salire sul podio per assicurarsi il titolo. La vittoria e' andata ad un brillante Dan Peace (Gas Gas, fresco del titolo Youth , messo in tasca il giorno prima. Ha vinto segnando 49 punti nei due giri, ben 19 in mend del bravissimo Marco Fioletti (Beta), giunto secondo. Fioletti ha cosi' mantenuto la seconda piazza anche in campionato. Sesto Luca Corvi (Beta) e 15-esimo Manuel Copetti (Scorpa).
------------------------------------------------------------------------------------------
CLASSIFICHE/RESULTS:
EUROPE
--
JUNIOR
--
OVER 40
--
INTERNATIONAL
--
------------------------------------------------------------------------------------------
SITUAZIONE DI CAMPIONATO/OVERALL STANDINGS:
EUROPE
--
JUNIOR
--
OVER 40
--
------------------------------------------------------------------------------------------
EUROPE CHAMPIONSHIP: 1. Franz Kadlec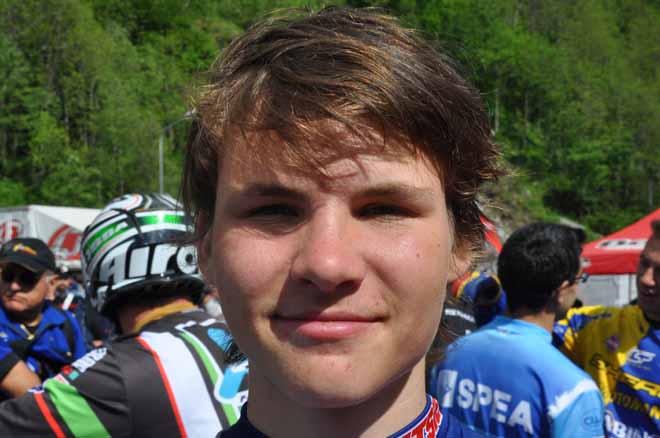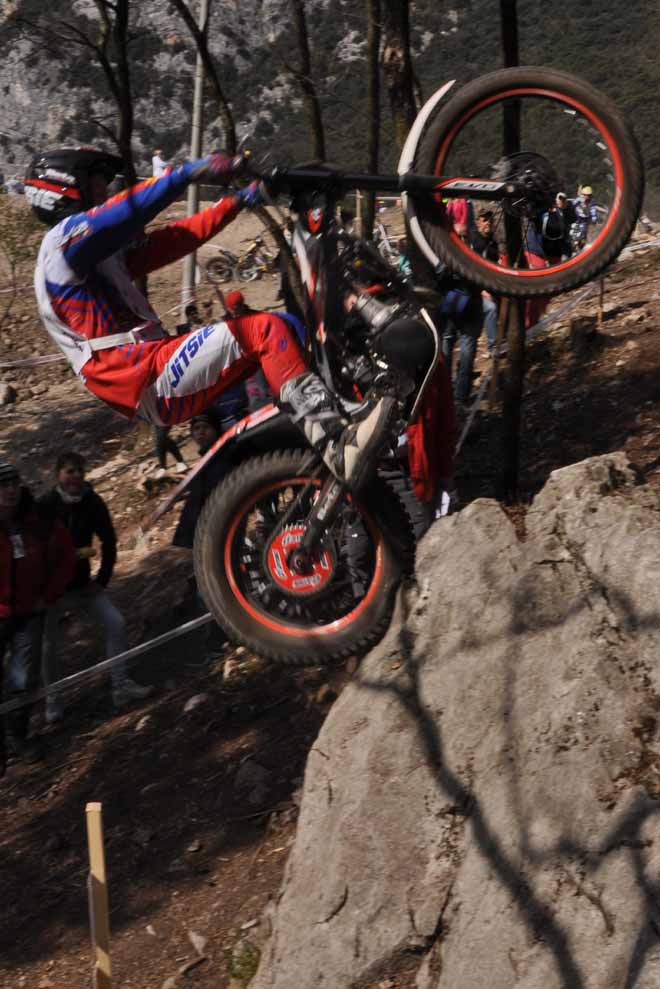 EUROPE CHAMPIONSHIP: 2. Maxime Warengheim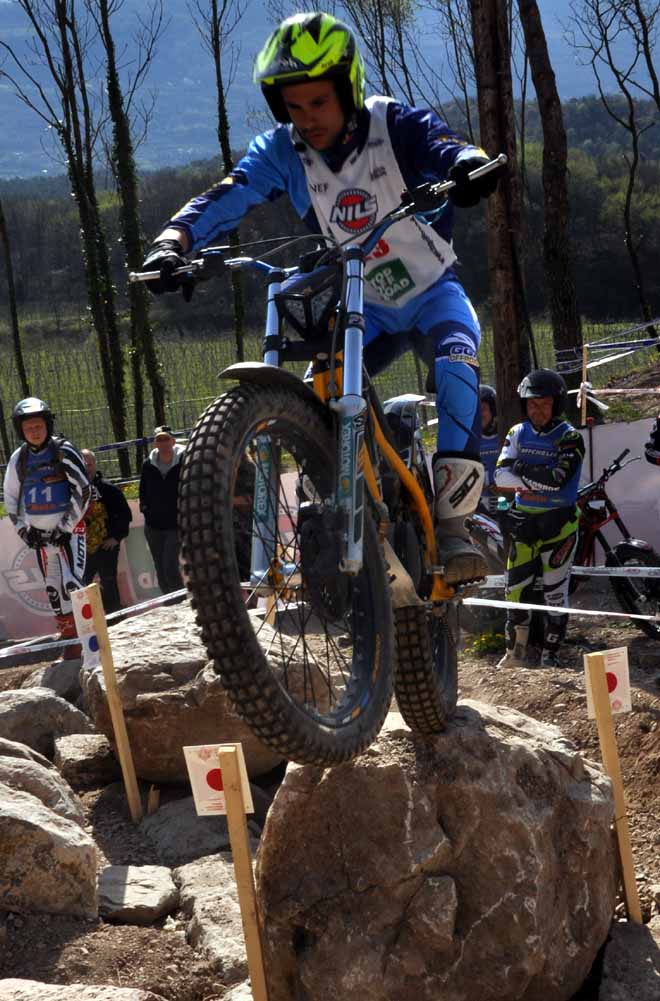 EUROPE CHAMPIONSHIP: 3. Hakon Pedersen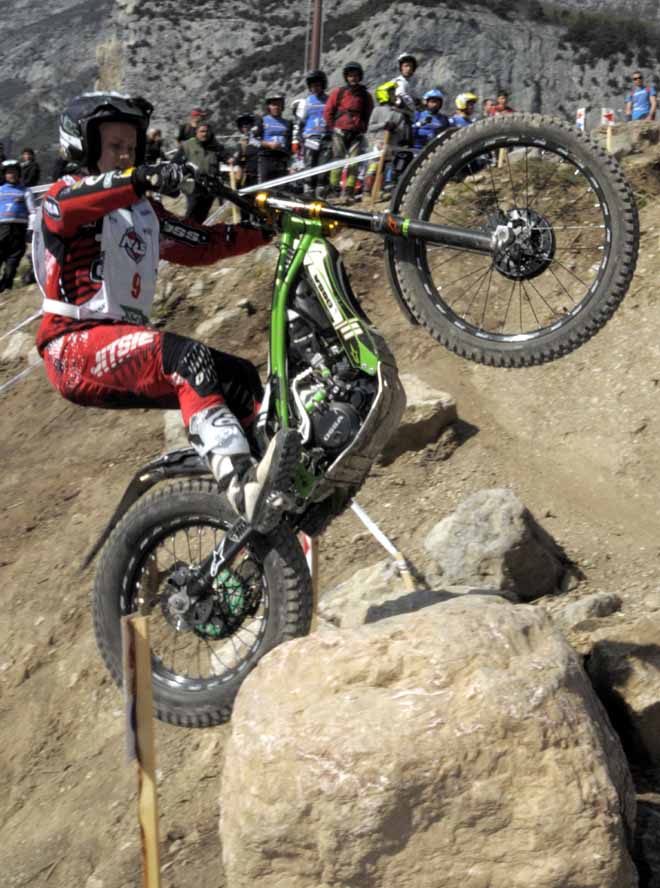 ---------------------------------------------------------------------------------------
press releases ---- comunicati stampa
---------------------------------------------------------------------------------------
---------------------------------------------------------------------------------------