09/05/14 - Scottish Six Days.: Fort William

Dabill closed to Lampkin, winning the day!

A full circle of the Peninsula was Friday's route, the penultimate day of the 2014 SSDT, a round trip of some 83 miles that takes you through some stunning scenery not just on land but also along the coast lines. The awards for today were sponsored by SATA.

It was never going to be an easy day for the early riders, many of the groups were ridden over smaller but loose rocks that rattled around as you rode them, after 150 or so riders had attempted the sections many of the holes became filled in or new lines opened up that took the edge off the severity. Very early number on the day Michael Brown (gas Gas) had already parted with two dabs by the time he exited the second group at Pipers Burn, the 5th section here alone took 5's off Jordi Pascuet (Jotagas), Sam Haslam (Gas Gas), Alexz Wigg (Gas Gas), Jack Sheppard (Beta) and James Fry (Sherco) from the top 15. The maximum Pascuet lost here proved to be his only marks throughout the rest of the day.

Overnight leader Dougie Lampkin had also taken a single dab in the Pipers Burn group but added a full 5 at the second section at Kingairloch, another single at the first in the gulley at Meall Nam Each brought his total for the day to 7.

James Dabill (Beta) was on a mission, needing to try and close the gap on Dougie, and remained clear until a one dab ride at the second in Kingairloch. The rest of the day went to plan until the forth at Kilmalieu where a surprising 3 took him to 4 on the day and allowed him to move into second spot overall. Sam Connor (Beta) is still in touch just one behind James on 19 after carding 5 in total for the days circuit.

Some fancied riders dropped off the pace once the cards had been counted with some high scores that will be almost impossible to pull it back from. Michael Brown's 15 moving him from a possible third place back into 6th and Sam Haslam's (Gas Gas) massive loss of 28 dropping him all the way down to tenth.

Gary Macdonald (Sherco) has a commanding lead in the Scottish riders award, and also lies 9th and Jack Stones (Sherco) still heads the newcomers, but Iwan Roberts (Beta) has cut his lead down to just three marks and has all to go for tomorrow.

Emma Bristow (Sherco) not only stretched her lead in the Female class but has climbed the leader board up to 51st place, she is looking for a top 50 finish and will be giving it her all on the final day.

The over 40's class is now headed by Adam Norris from John Shirt. Previously stated leader Jordi Pascuet turn out to be 35 and crept into the list after a misunderstanding with the entry form, but will be happy to hear that most people mentioned that he doesn't look 40 !

For the sixth and final day of the 2014 event we have the situation that just one failure in a section could bring the top two level and that third place Sam Connor is not out of it by any means. Only Gary Macdonald of the top 15 riders are on an early day so things should be fairly even for them all. The first riders will arrive at Sleubaich at around 8am, weather is looking to be a little bit more of the wet stuff than the sunshine and showers that were experienced on Friday. Town Hall Brae rounds of the weeks events, first riders are expected at around 1.45pm.

news and photos by Trials Media
------------------------------------------------------------------------------------------

Sei Giorni di Scozia: Dabill si avvicina a Lampkin, vincendo la giornata !

Solo 4 punti per Dabill e Kendrew. Un punto in più Pascuet e Connor, mentre il leader Lampkin gira 7. Ora la classifica di fa corta e tutto può succedere nella decisiva ultima giornata di sabato

Bosi è 73°, la Trentini 202° ed il super veterano Fabbri 236°.
------------------------------------------------------------------------------------------
CLASSIFICA/RESULTS
------------------------------------------------------------------------------------------
James Dabill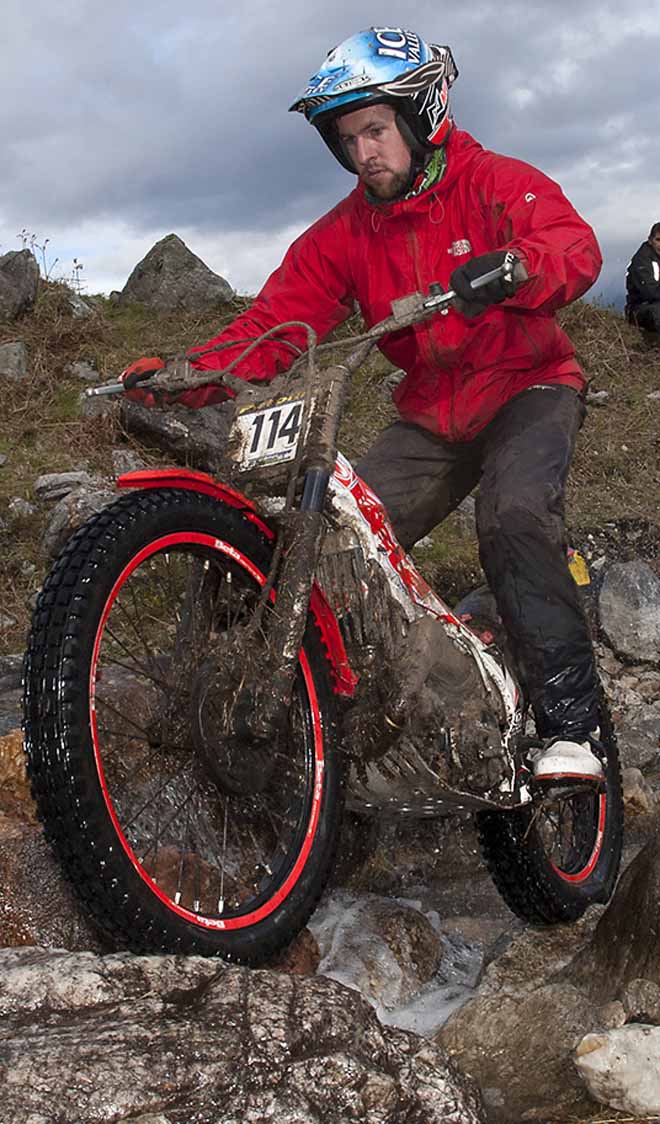 Jordi Pascuet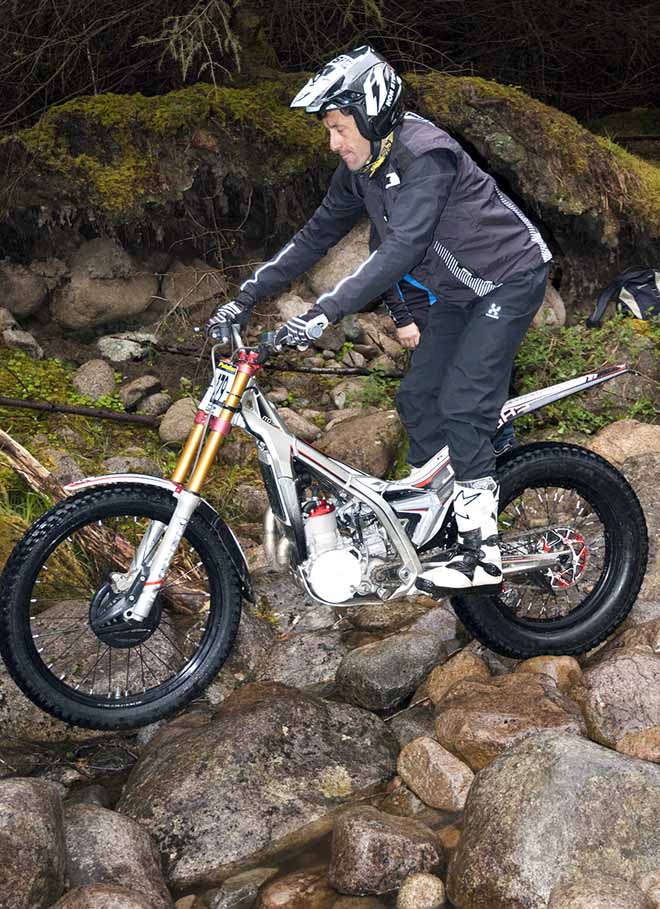 Sam Connor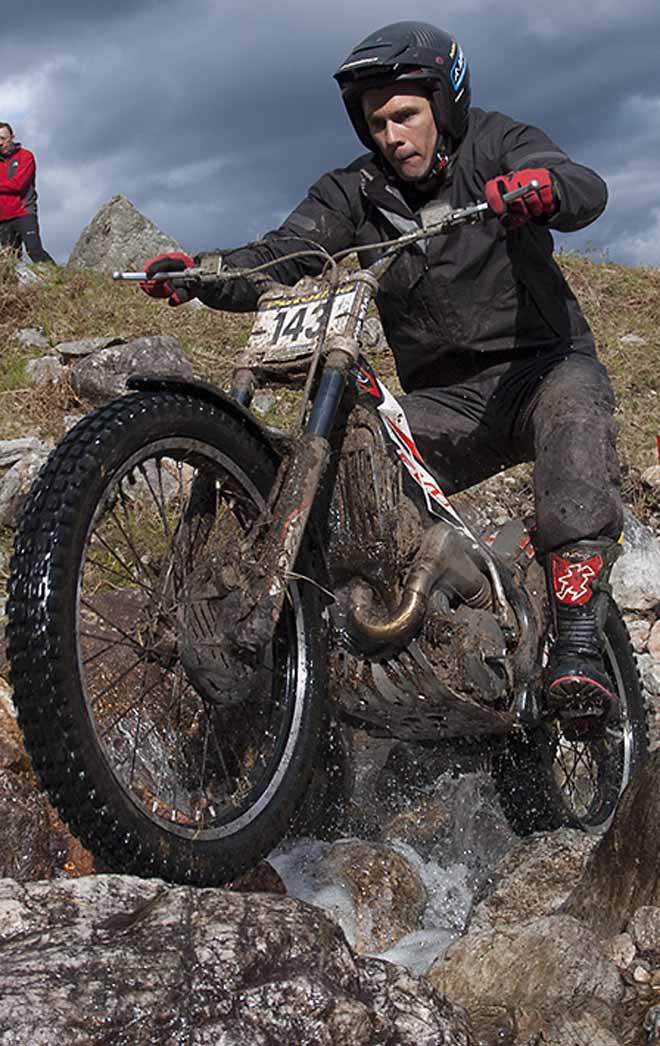 Dougie Lampkin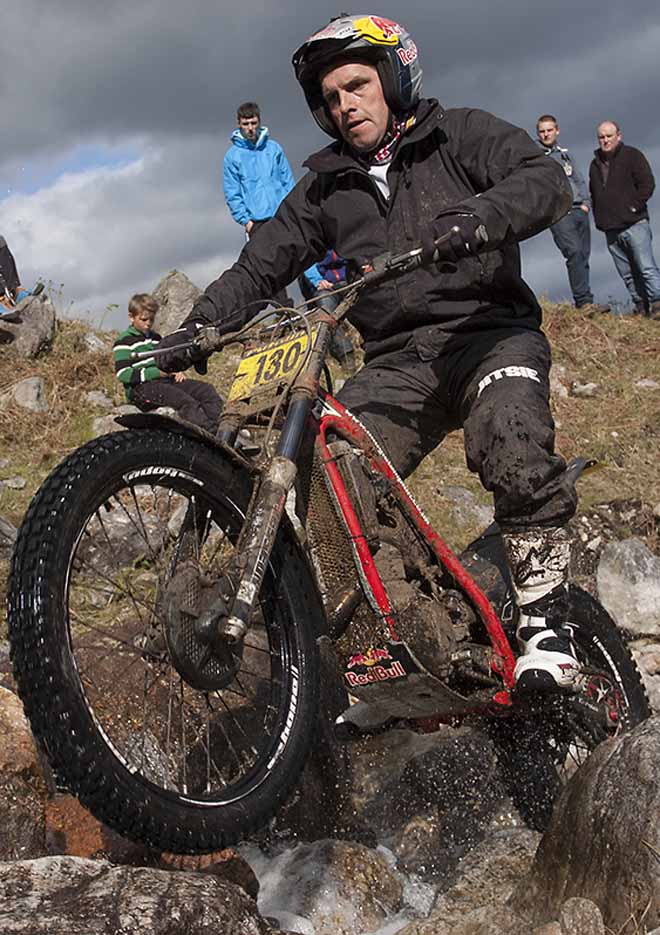 James Fry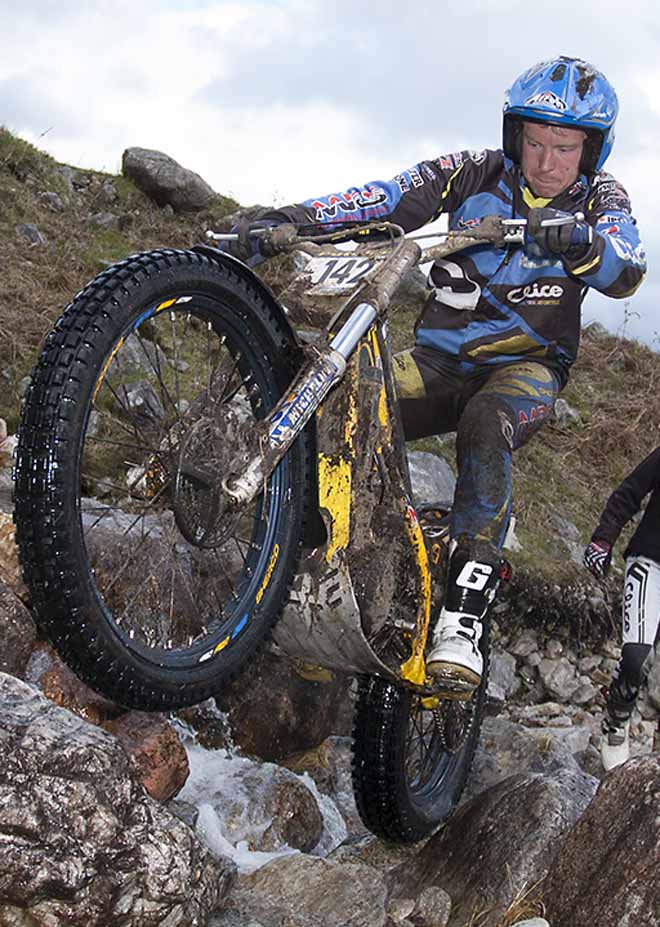 Jack Sheppard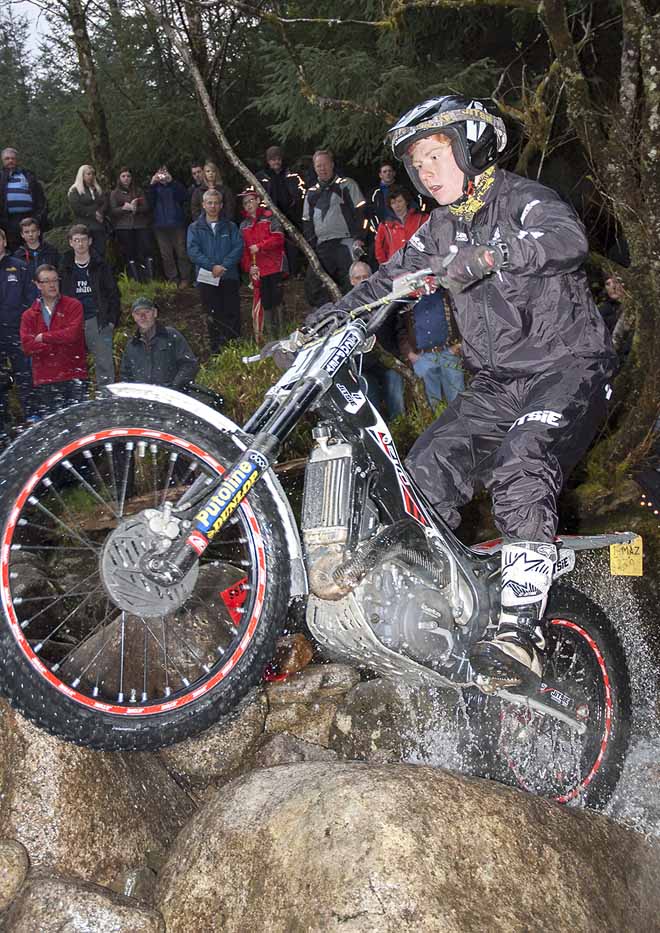 ------------------------------------------------------------------------------------------
Michele Bosi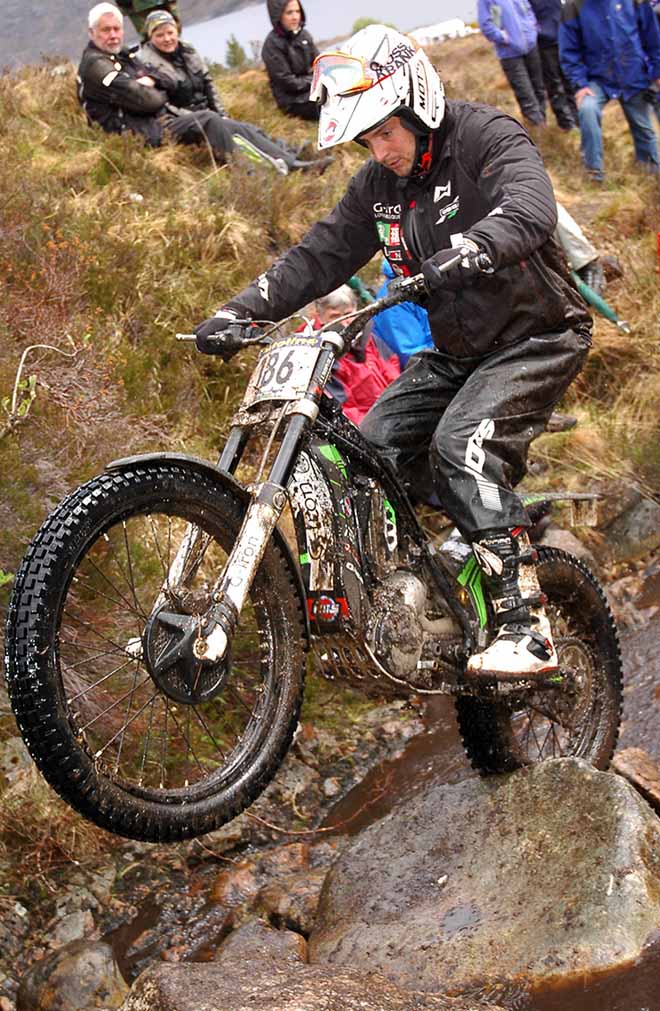 Carles Casas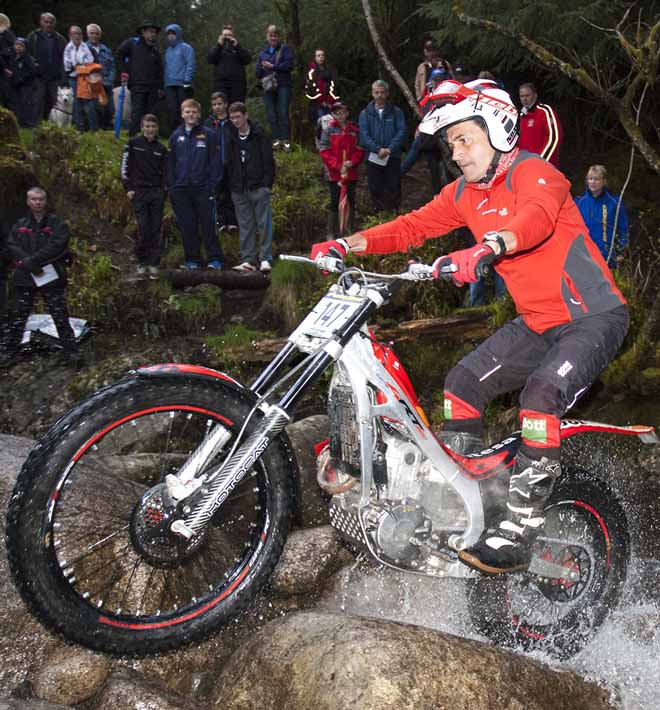 Giles Burgat