06/09/14 - FIM World Champ.: Arnedo, SPA

Bou dominated and now is very close to his eighth title

Toni Bou, Repsol Montesa, took a massive step toward securing his eighth successive FIM Trial World Championship when he won the opening day of the Spanish Grand Prix by a massive twenty eight marks. This marks the last round of this year's series, but with one day still to go. Bou's day was made even better as he was followed home by Albert Cabestany – Sherco, which demoted his main title rival Adam Raga – Gas Gas into third spot. Bou now holds a twelve point lead in the general standings going into tomorrow's closing Trial. Toni can finish as low as eighth even if Raga wins, and will still claim a record breaking eighth outdoor title. Few changes are expected overnight out on the dry and dusty course, with the going proving slippery and difficult due to the loose surface on the steep climbs and sandstone boulders.

Whilst Bou, as often has been the case this season and for the last seven previous to this, was simply in a class of his own today the battle behind him was a tight affair with just four marks splitting the next four riders and positions. Raga found himself down in fifth spot at the end of the first lap on twenty three marks plus two time penalties and was angry with himself as he fived the final man-made hazard in the town's bull ring. From that moment forward it was a case of damage limitation for the current vice champion, and as Raga has done so many times in the past he brilliantly fought his way back up the order and within touching distance of finishing as runner up on the day.

Second after the initial lap, Cabestany survived a nightmare on his second tour when he dropped twenty seven marks compared to first lap of eleven, to cling on to second spot come the close of play. Whilst Raga may have been disappointed not to have stolen runner-up place away from his bitter rival, he can also count himself slightly lucky as he nearly lost his spot on the rostrum to Jeroni Fajardo – Beta who finished on one mark more than the Gas Gas teamster in fourth position. It was a similar tale for Takahisa Fujinami – Repsol Honda who eventually ended up rounding out the top five, but only four marks away from the runners up berth. Once again it was an all-Spanish podium for the seventh time this season.

Elsewhere in the World Pro class Alexandre Ferrer – Sherco recorded his best ever placing in sixth, as the French rider came home nine marks clear of Jorge Casales – Gas Gas who placed seventh at his home GP. Pol Tarres – Sherco, Matteo Grattarola – Gas Gas and James Dabill – Beta completed the top ten respectively as the British rider endured his equal worst result of the season to date.

Jaime Busto – Beta won his home GP to become the winner of 2014 FIM Trial World Cup with a day to spare. This was Busto's sixth victory of the year and with the best eleven out of thirteen days deciding the title he cannot now be caught in the general standings. Germany's Franz Kadlec – Beta was second on the day and in doing so has also secured second overall in the series. Quentin Carles de Caudemberg – Beta completed the FIM Trial World Cup podium today and looks favourite to take third in the championship come the end of tomorrow.

In the 2014 FIM 125 Trial Cup class Switzerland's Noe Pretalli – JTG achieved his first win of the year with a ten mark victory over the surprise second placed rider Romain Corna – Beta who's previous best result prior to today was a top five placing in his native France at the last GP. Timmy Hippel – Beta from Germany also recorded his best ever placing as he came home third in spot. All three classes will do battle for one final time in 2014 tomorrow.



-------------> FIM Women's Trial World Championship

Bristow fights back to take the win

Emma Bristow – Sherco had to produce a last lap fight back to win the opening day of the second round of the 2014 FIM Women's Trial World Championship held at Arnedo, Spain. The British rider, who won the opening round in Belgium, trailed Sandra Gomez – Ossa by six marks after two out of the three laps of ten sections, but rode a strong closing lap to final take the victory by seven marks. Gomez who had dominated the Trial during the early stages was unable to make her advantage count and suffering three fives on her last lap as she fought to finish within the five hour and twenty minute permitted time. Gomez was to incur three time penalties, as five out of the top ten female finishers suffered a similar fate.

Mireia Conde – Beta produced her best ever result as she placed third at her home Grand Prix to make it two Spanish riders on the podium. Conde was consistent throughout the competition to end with a score of twenty eight marks, just four back from her compatriot Gomez. Germany's Ina Wilde – Gas Gas also achieved her highest ever finish as she took fourth position in what was a tight three way scrap for the last rostrum spot. Theresa Bauml – Ossa ended her day in fifth, just four marks of a top three placing, but in doing so recorded her best result to date in the series. Although today's Spanish GP comprised of dry rocks and dusty bankings, it proved to be equally as slippery as the mud had been at round one in Belgium. The steep and loose climbs were unforgiving at times, but thankfully for the riders the searing heat of the previous day never materialised after the Trial had started an hour earlier than normal in an attempt to avoid the soaring afternoon temperatures.

Section six proved to be one of the toughest for the near thirty strong field of female competitors and was almost Bristow's undoing as she twice failed it on her final two visits. Emma dropped thirteen of her seventeen marks in this one hazard, compared to the eight marks that her closest rival, Gomez parted with in the same zone. Sandra's clean in this difficult and technical hazard on lap one was the only one recorded here all day and set her on her way as she initially pulled clear of Bristow with a clean opening lap.

Gomez who was third at the opening encounter in Belgium extended her lead over round one winner Bristow by dropping just six marks on lap two compared to the eight marks lost by her British rival. Looking odds on to record her first ever GP win, and at her home GP of all places, Sandra's dream fell apart mid way round the final lap as she notched two fives in section five and six before then taking another maximum at the eighth hazard as she raced to finish in time. Both Gomez and third placed Conde ran three minutes over their allotted time allowance.

Runner up in Belgium Rebekah Cook – Beta did not have a good day at the office today when she slumped to sixth place as she too fell foul of the tight time limit with her eight incurred time marks costing her a place on the podium. Spain's Elisabet Solera – Gas Gas scored her highest ever placing in seventh and led home two more Spanish riders – those being Maria Giro – Beta and Berta Abellan – Sherco in eight and ninth spots respectively – as both of these young female protagonists also achieved career best results. Britain's Katy Sunter – Gas Gas rounded out the top ten having not found the dry and dusty going to her liking.

The Women will resume battle tomorrow over a similar course, as Bristow looks to finally seal the title that has eluded her for so long. She leads Gomez by eight points in the general standings, but with the best three from four counting days being used to decide the championship, Emma can claim her first crown tomorrow if she wins again.


------------------------------------------------------------------------------------------

Toni Bou straccia tutti ed e' ad una passo dal titolo!

Gara senza storia con il fuoriclasse in testa dall'inizio alla fine: 37 punti totali nei 3 giri. Ben 4 piloti invece in 4 punti si sono giocati le posizioni dal secondo al quinto (65,66,67 e 69). Nell'ordine Cabestany, Raga, Fajardo e Fujinami.

Caldo, polvere e gran confusione in questo finale del mondiale, Regolamento non-stop "saltato", ma non ufficialmente. Si e' visto di tutto, compresi arretramenti non puniti. Disordine : moto che sfrecciano veloci nel paddok, nessun segnale per raggiungere le zone o indicazioni per il pubblico non motorizzato. E comunque pubblico decisamente scarso!

...il resto lo leggerete su Motosprint...
------------------------------------------------------------------------------------------
CLASSIFICHE/RESULTS:
WORLD PRO
--
WORLD CUP
--
125 CUP
--
WOMEN
--
------------------------------------------------------------------------------------------
CAMPIONATO/OVERALL STANDINGS:
WORLD PRO
--
WORLD CUP
--
125 CUP
--
WOMEN
--
------------------------------------------------------------------------------------------
1. Toni Bou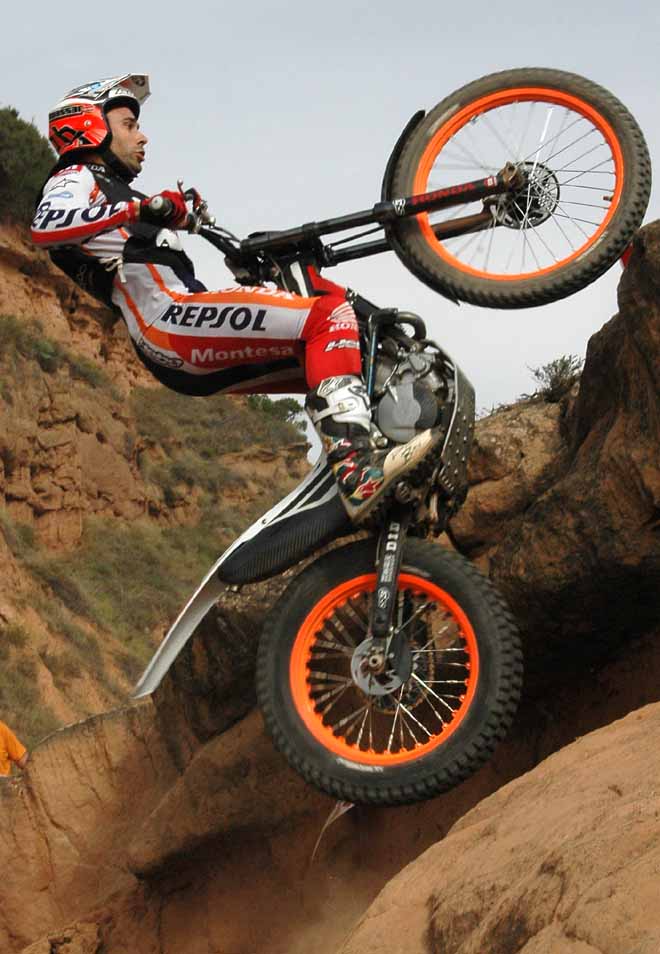 2. Albert Cabestany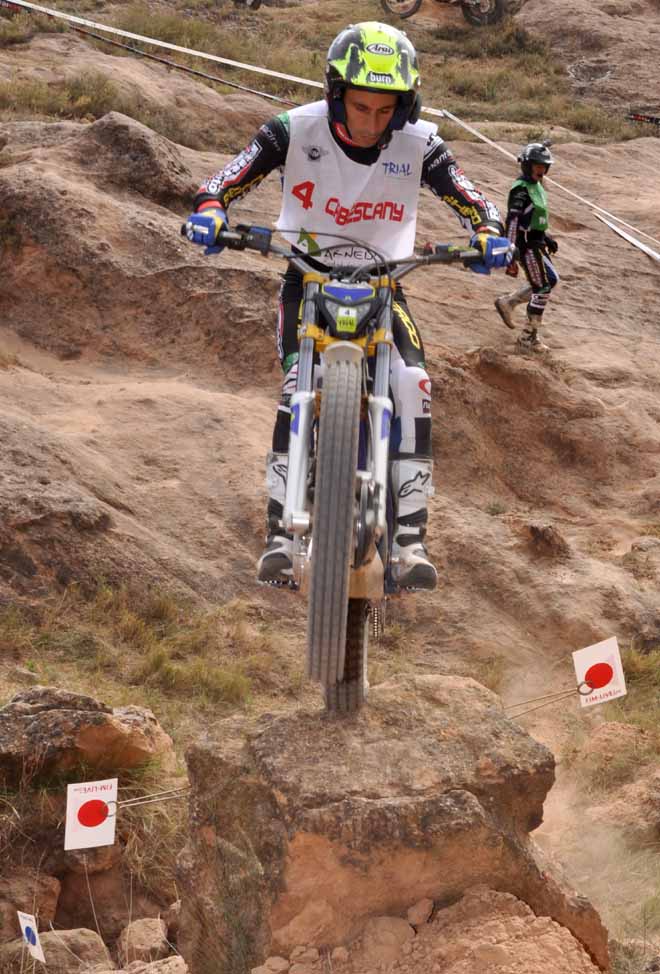 3. Adam Raga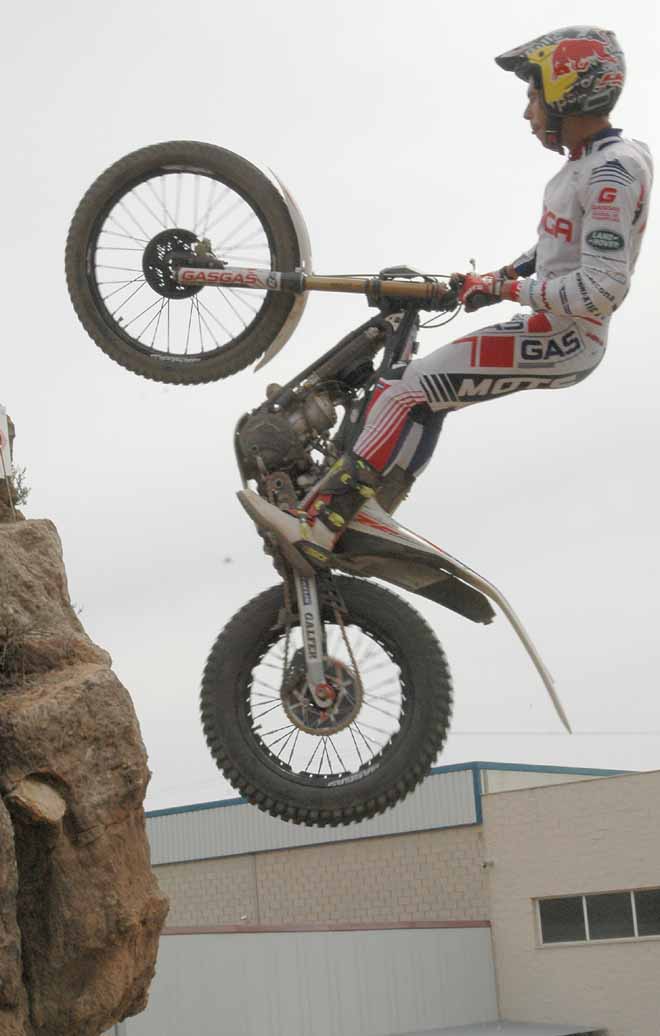 4. Jeroni Fajardo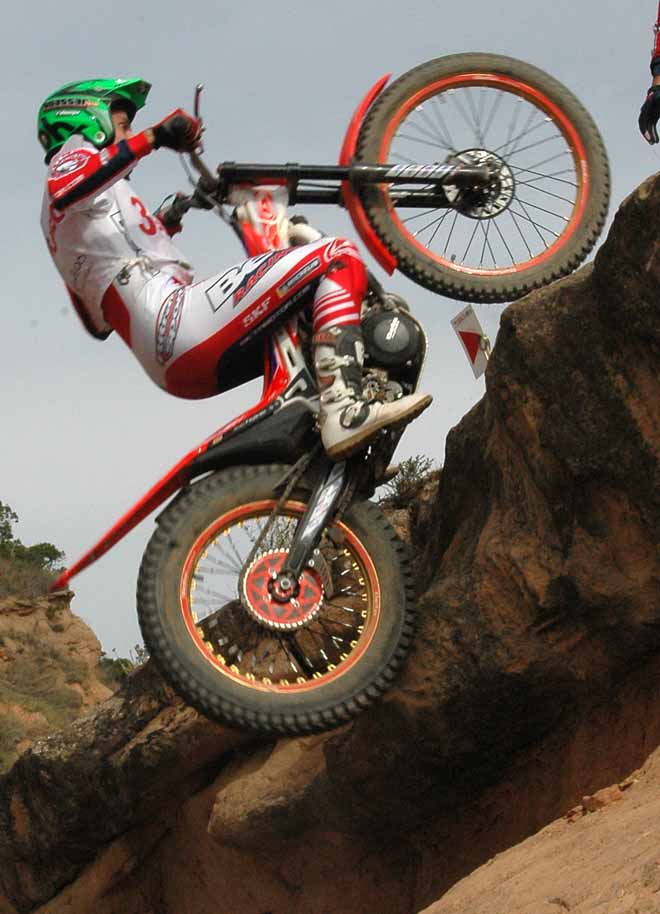 5. Takahisa Fujinami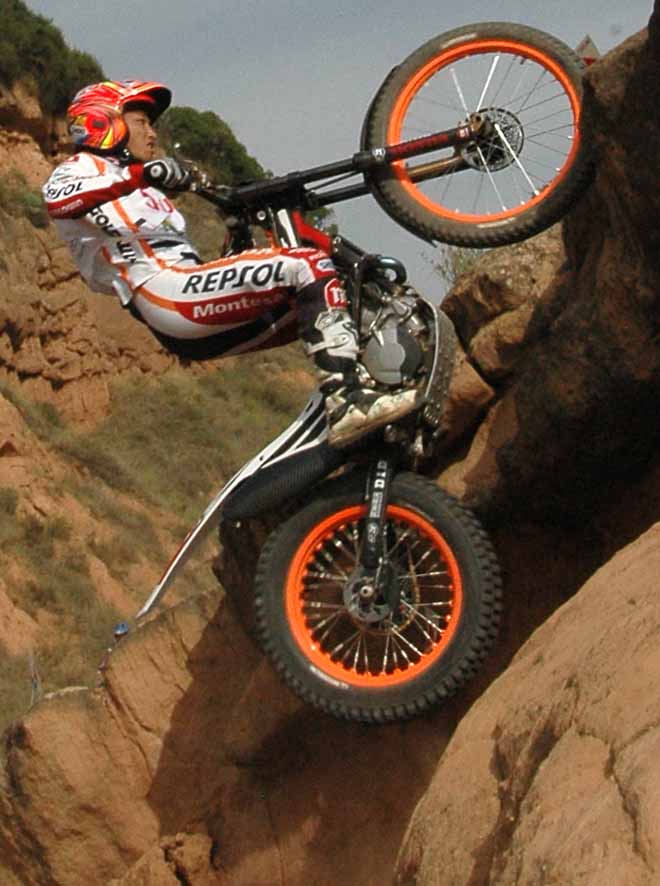 6. Alexandre Ferrer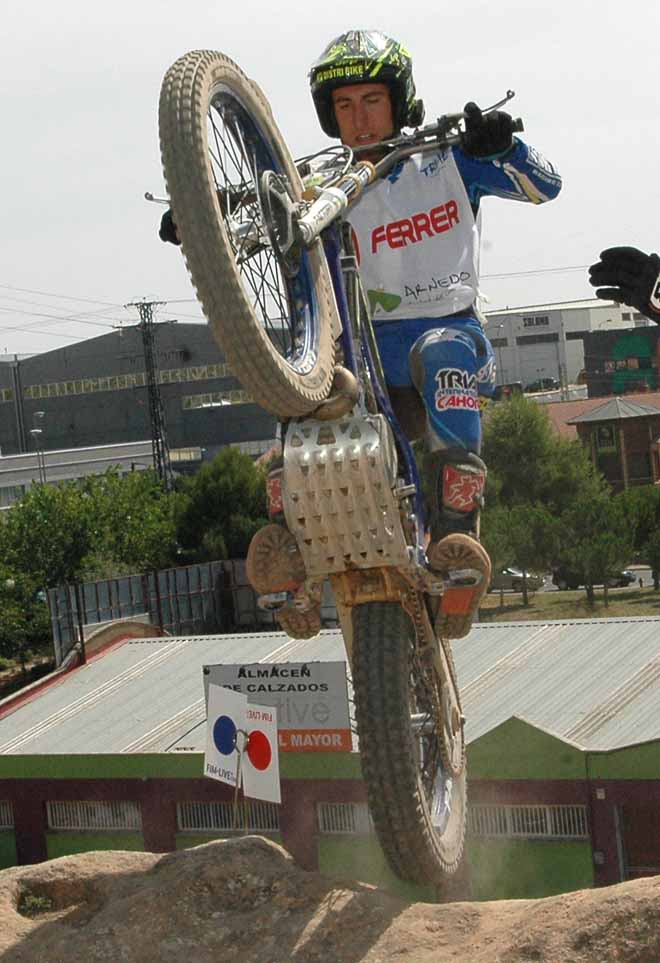 7. Jorge Casales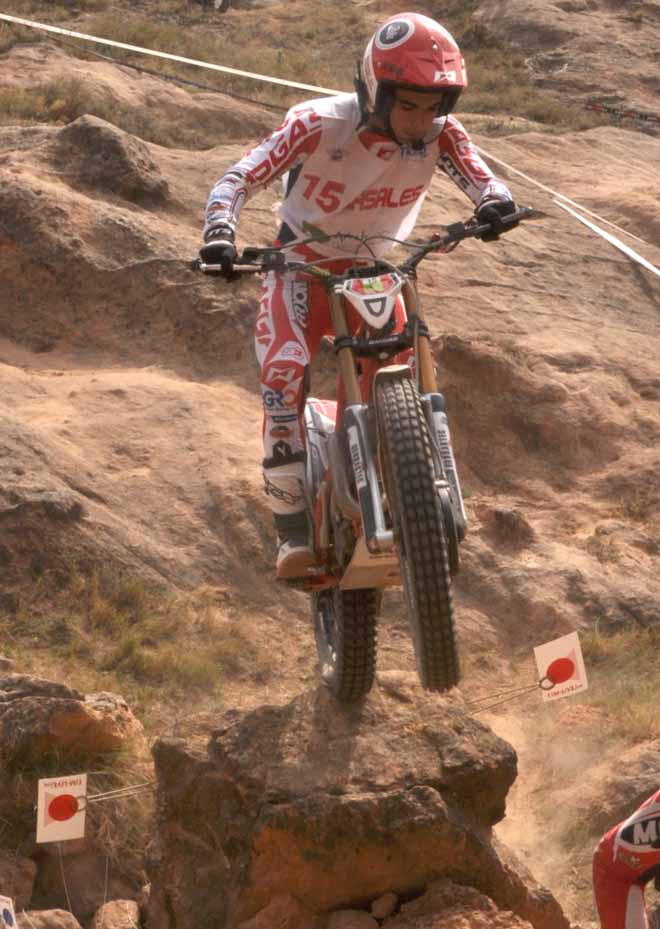 8. Pol Tarres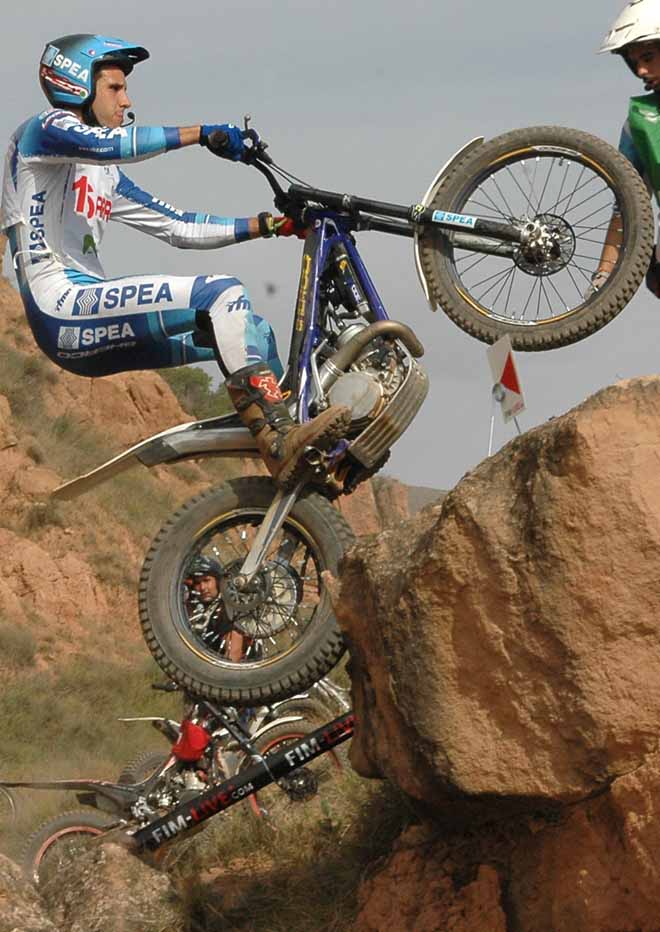 9. Matteo Grattarola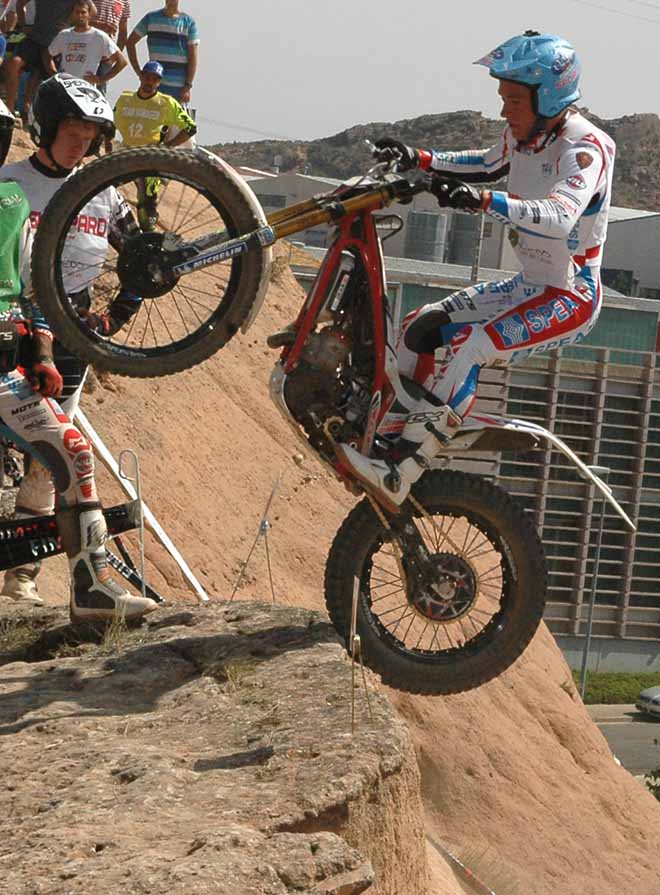 10. James Dabill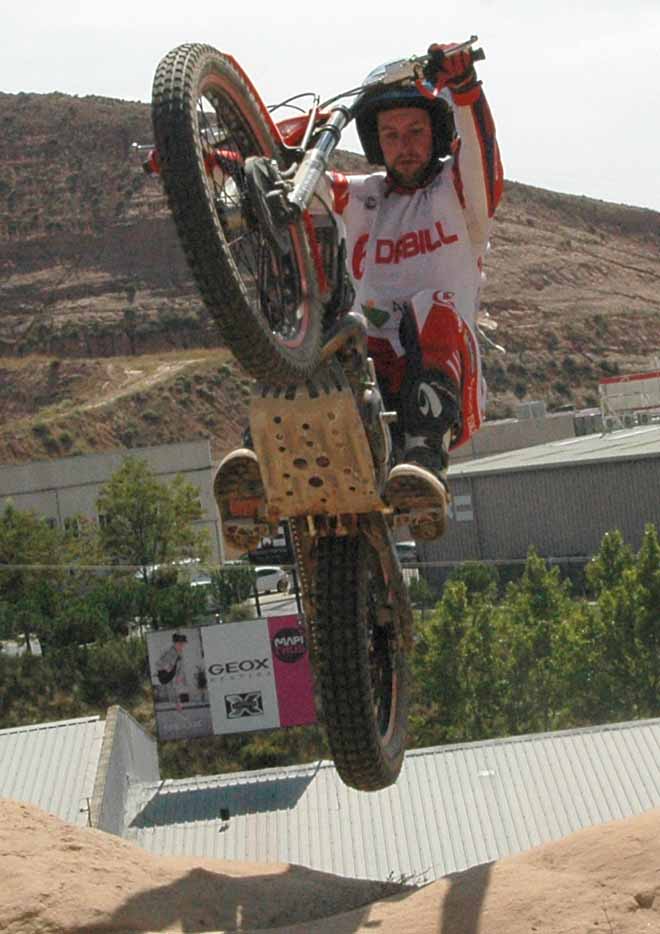 11 Michael Brown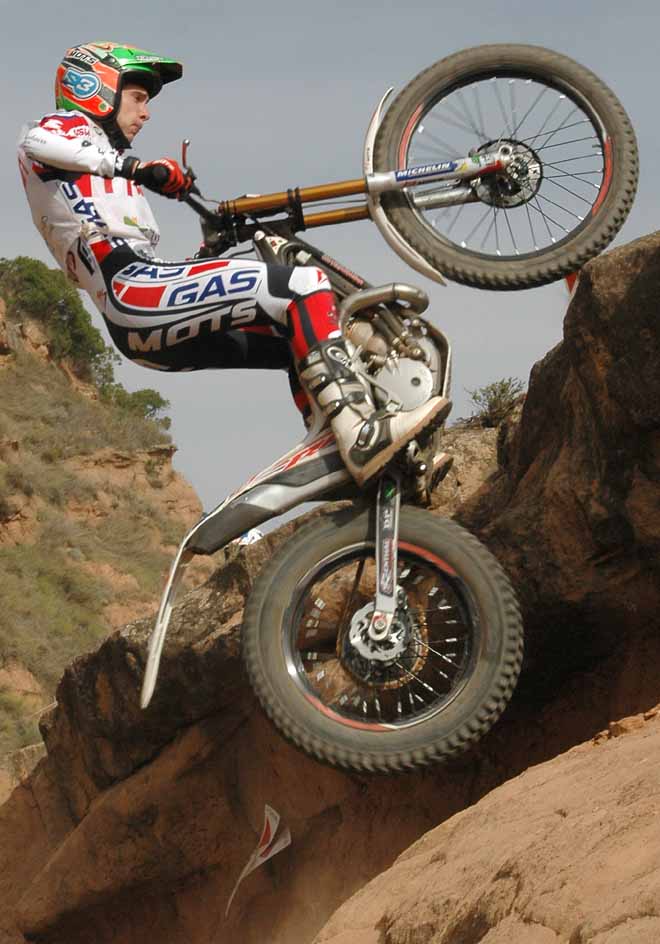 12. Jack Sheppard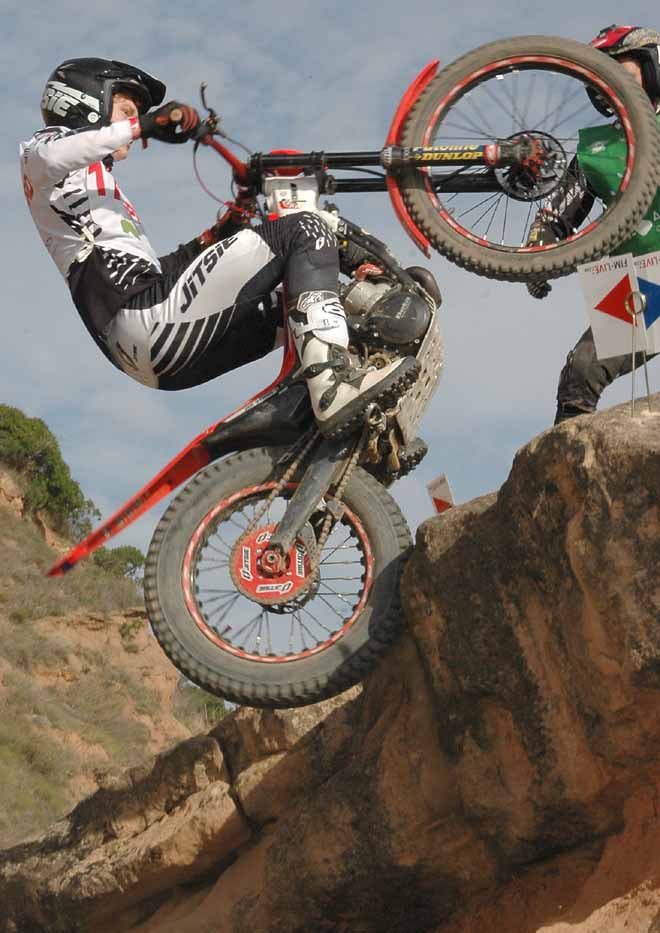 13. Alexz Wigg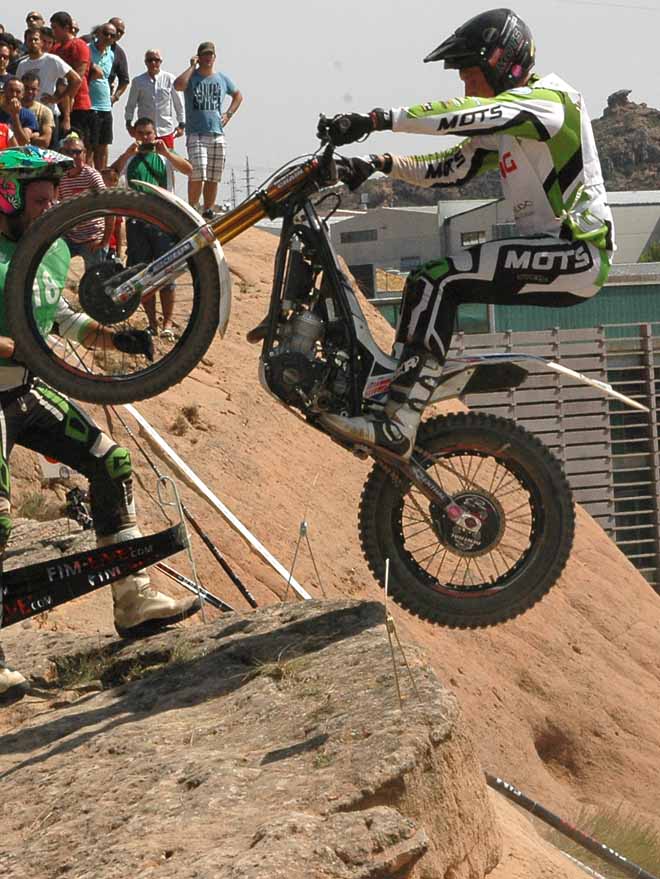 14. Eddie Karlsson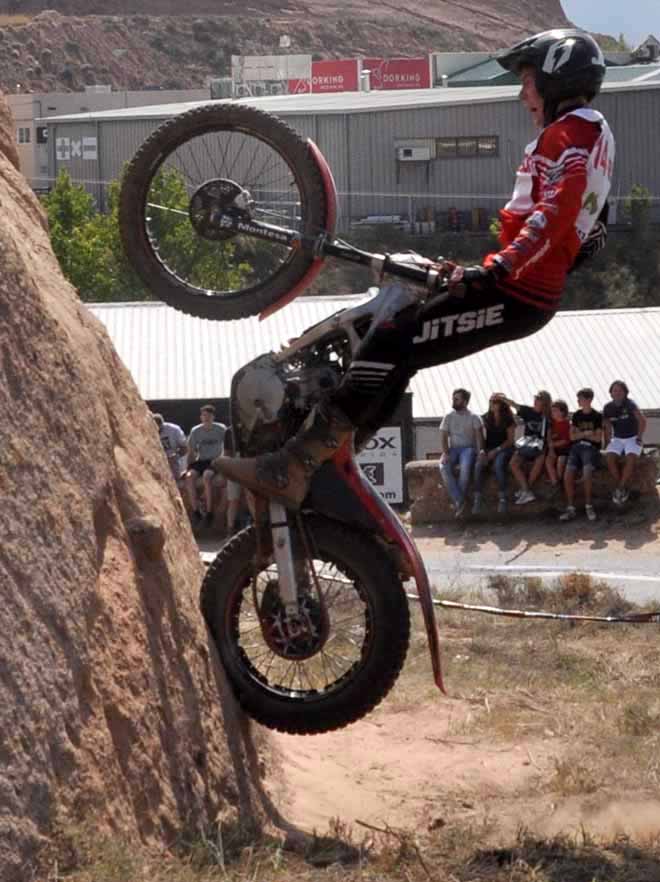 ---------------------------------------------------------------------------------------
press releases ---- comunicati stampa
---------------------------------------------------------------------------------------