13/09/14 - FIM Women's Trial des Nations: St.Julia de Loria, AND

Great Britain steals narrow win over Spain

In what is the closest ever finish in the FIM Women's Trial des Nations Great Britain represented by Emma Bristow - Sherco, Rebekah Cook – Beta and Joanne Coles – Gas Gas stole the narrowest of wins over the Spanish team of Sandra Gomez – Ossa, Mireia Conde – Beta and Elisabet Solera – Gas Gas. After two tense laps of fifteen sections Great Britain and Spain finished tied on fifteen marks apiece with the best two scores in each hazard determining their eventual totals. With both teams waiting eagerly at the finish, after an anxious couple of minutes the large electronic scoreboard revealed that Great Britain had triumphed over Spain by a single clean in the tie-break process, the winners having recorded seventy four cleans compared to the seventy three notched up by the Spanish trio.

The German line up of Ina Wilde – Gas Gas, Theresa Bauml – Ossa and Sarah Bauer – Sherco were more than worthy of taking the final podium place and, although they were unable to match the leading two nations on the closing lap, they were very much in contention for a potential surprise win following the first lap. The dry and dusty sections on the steep hillsides above the town delivered an enthralling battle during what was a relatively low scoring competition. When the punch cards were changed at the halfway point Spain and Great Britain were locked on eleven marks apiece with Germany only two marks further back.

Recognising how tight the battle was, Spain rode ahead of their rivals on the second lap perhaps knowing that overall time may become a factor if the teams could not be split any other way. The Spanish and British squads matched each other mark for mark through the closing fifteen sections whilst the German's assault faltered slightly. With nothing to separate Spain or Great Britain the winner was finally on a decider in the reigning champion's favour giving Great Britain their second win in a row. Germany's eleven mark loss on lap two was still enough for them to secure third spot.

The French team of Marilyne Journet – Beta, Sandrine Juffet – JTG and Pauline Masanes – Gas Gas took a solid fourth position just seven marks back from Germany. Their lap totals of twenty and thirteen marks respectively proved sufficient to defeat their Italian rivals by a margin of just five marks. Italy represented by Sara Trentini – Ossa, Elisa Peretti – Gas Gas and Martina Balducchi – Scorpa matched the fifth place they achieved last year to round out today's top five.

Norway with its relative young line up slotted into sixth spot on fifty one marks to finish well clear of the first of the overseas teams which on this occasion was the Australian squad who secured seventh place. Team USA came home in eighth, twelve marks back from the Aussies but twenty three marks the better of their southern hemisphere neighbours, New Zealand who ended the day in ninth. Host nation Andorra completed the top ten with Japan, Ireland and Denmark being the last three teams in the classification.

With the 2014 Women's Trial des Nations now over, the small principality will turn its attentions to the men's competition with the 2014 FIM Trial des Nations set to take place over a similar course, but with revised sections for the two classes who will do battle on the mountains in the morning.

photos and news by Jake Miller (FIM press)


------------------------------------------------------------------------------------------

Vince la Gran Bretagna ma per uno zero in piu' sulla Spagna!

Mai vittoria era stata piu' sofferta. Le tre ragazze inglesi Emma Bristow - Sherco, Rebekah Cook – Beta e Joanne Coles – Gas Gas hanno battuto le spagnole Sandra Gomez – Ossa, Mireia Conde – Beta e Elisabet Solera – Gas Gas. per uno zero, ma fa eco il numero totale: 74 contro 73!

Terze le tedesche Ina Wilde – Gas Gas, Theresa Bauml – Ossa and Sarah Bauer – Sherco, mentre si sono confermate quinta compagine mondiale le nostre Sara Trentini – Ossa, Elisa Peretti – Gas Gas e Martina Balducchi – Scorpa, battute per appena 5 punti dalle rivali transalpine.
------------------------------------------------------------------------------------------
CLASSIFICHE/RESULTS:
WOMEN's TDN
--
------------------------------------------------------------------------------------------
1. United Kingdom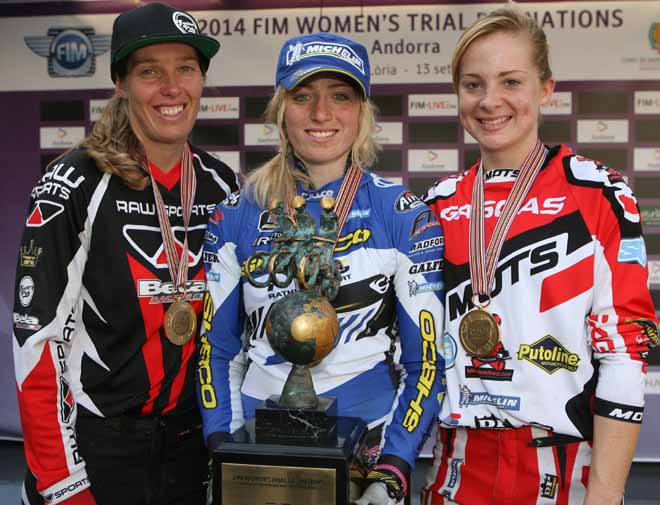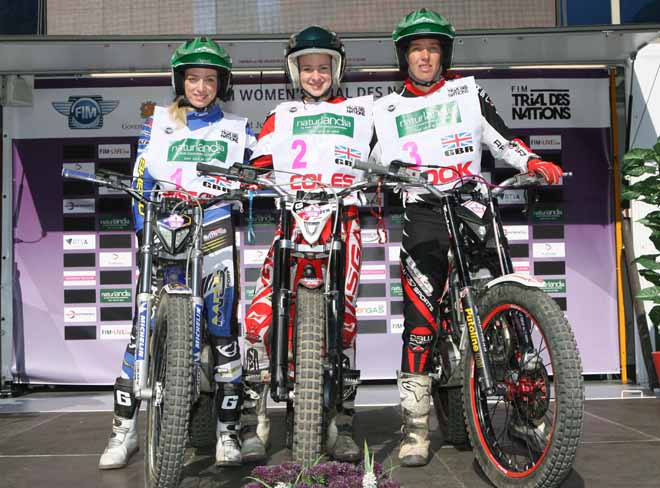 2. Spain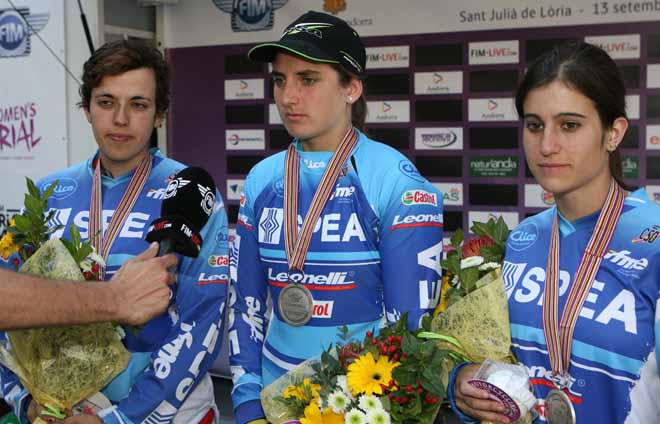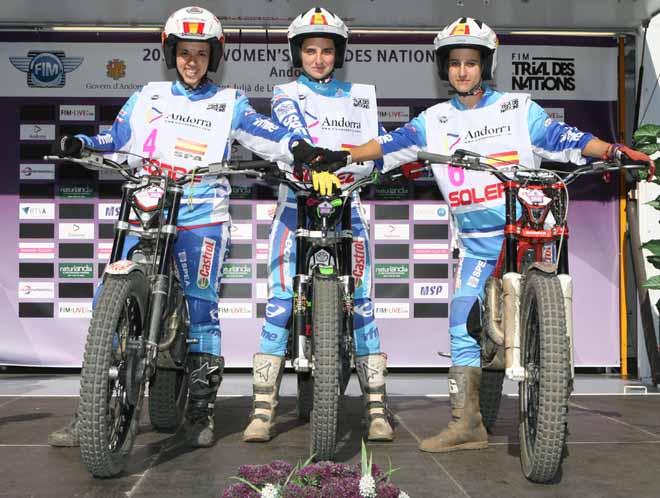 3. Germany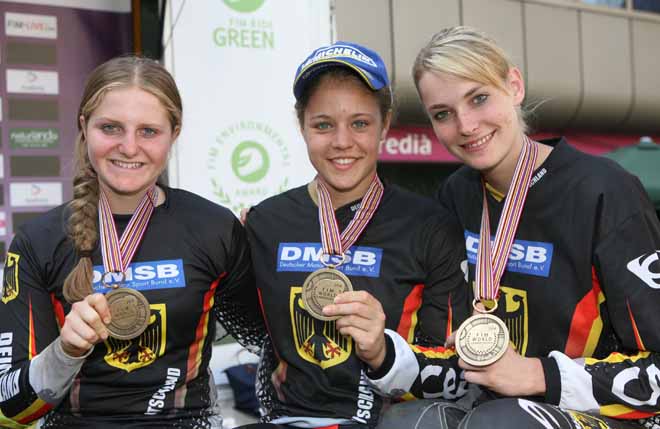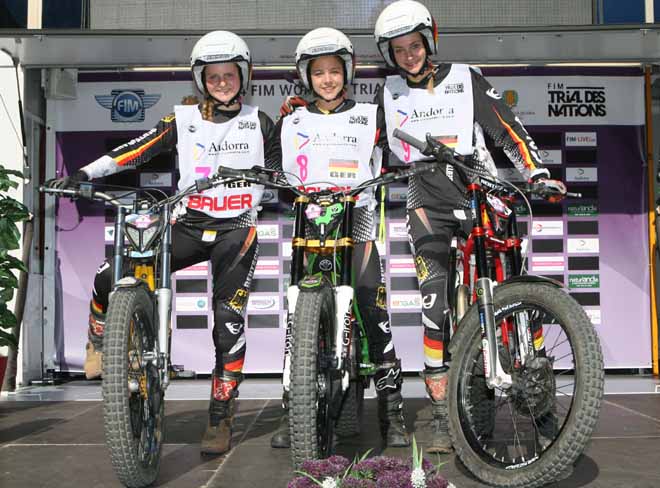 4. France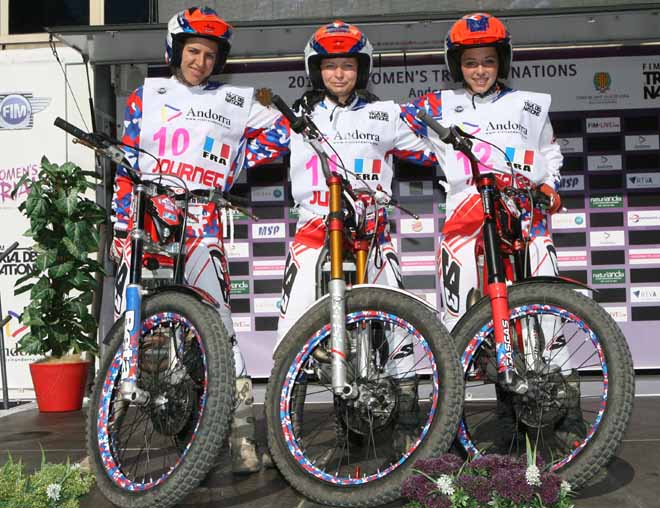 5. Italy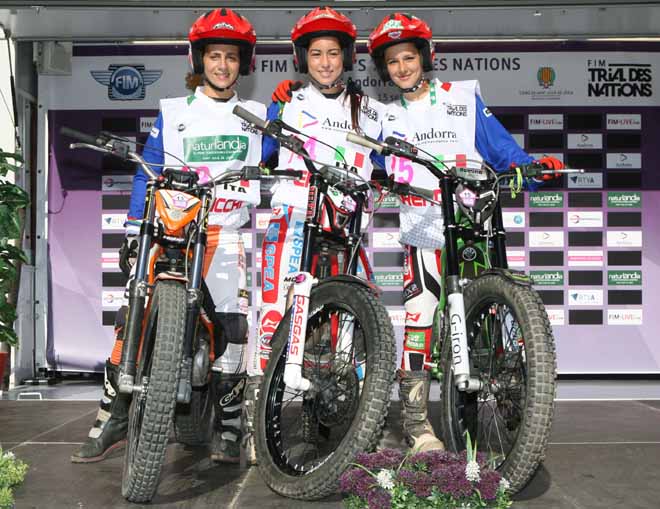 6. Norway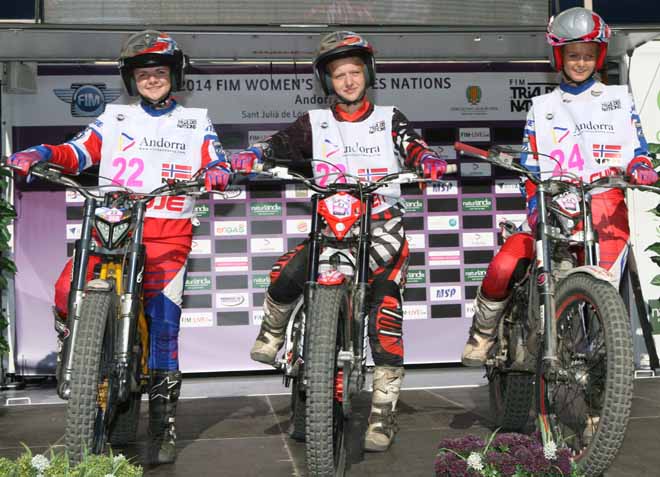 7. Australia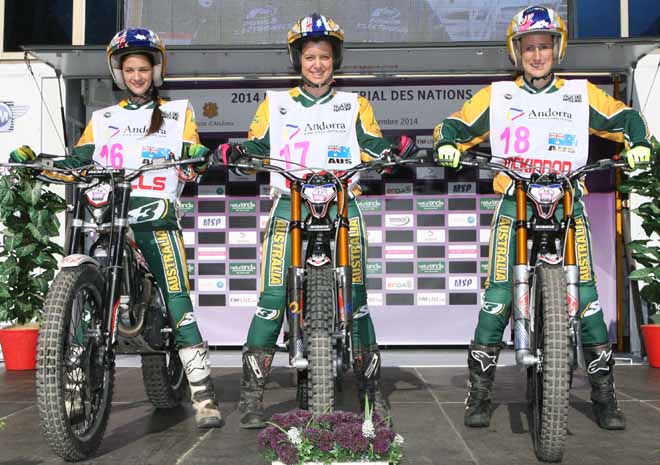 8. U.S.A.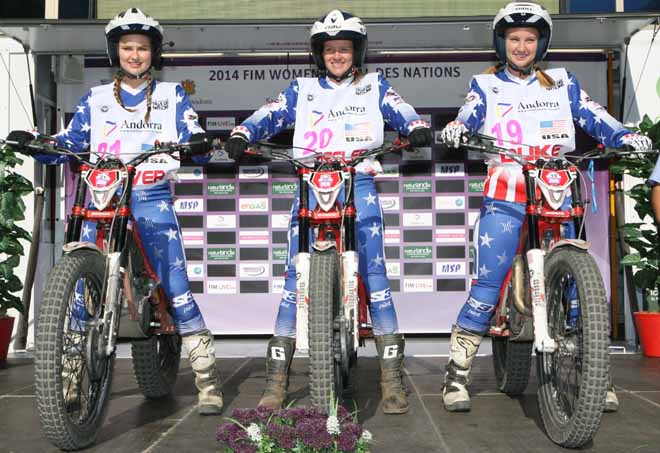 9. New Zealand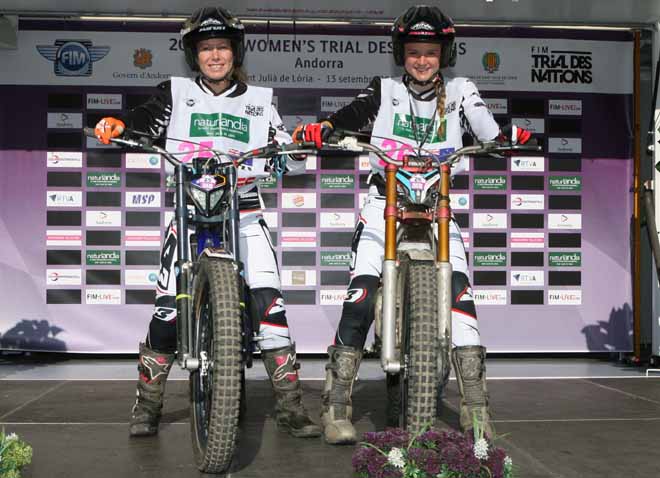 10. Andorra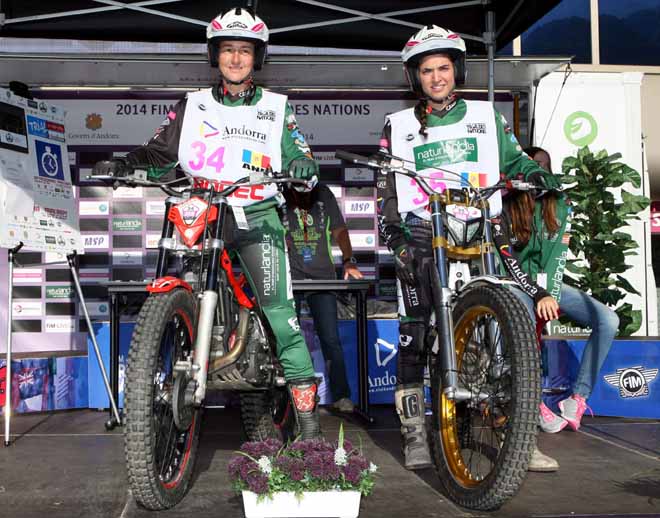 11. Japan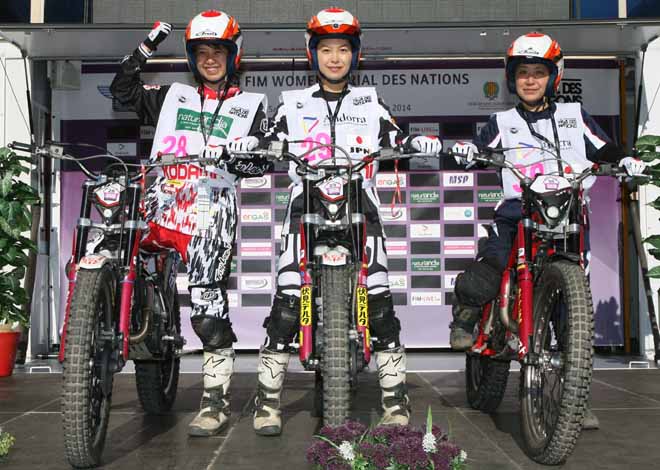 12. Ireland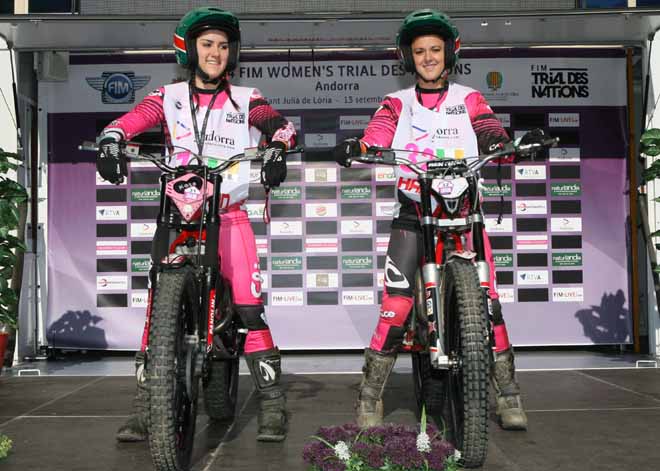 13. Denmark
---------------------------------------------------------------------------------------
press releases ---- comunicati stampa
---------------------------------------------------------------------------------------