26/04/14 - FIM World Champ.: Motegi, JAP

Raga beats the suffering champion on day 1 in Motegi!

Adam Raga – Gas Gas took full advantage of an injured Toni Bou – Repsol Honda as he won the opening day of the Japanese Grand Prix held at Twin Ring, Motegi. Sensing his rival was struggling Raga used the opportunity to ride with renewed confidence and produced his best performance of the season to date. Undeterred by the seventyfive minute interruption midway through the competition, when the Trial was stopped temporarily on the grounds of safety as an approaching storm threatened to play havoc with proceedings, Raga never waived from the task in hand to take the win by sixteen marks. Whilst the storm never actually materialised Bou was probably secretly praying for it to arrive, as the riders took shelter in the paddock, to bring a premature halt to what was obviously a painful episode for the defending champion as he gritted his teeth against the pain of riding with a cracked rib to claim an important second place.

Home favourite Takahisa Fujinami – Repsol Honda had an indifferent day, but still managed to clamber onto the last step of the podium just three marks back from the heavily hampered Bou. The other leading riders also failed to take advantage of Toni's set back as Albert Cabestany – Sherco never really challenged for a top three placing, although just did enough to claim fourth spot ahead of Jeroni Fajardo – Beta who was equally poor on the day. James Dabill – Beta can also count himself fortunate to have held onto sixth position after having only beaten Jorge Casales – Gas Gas by two marks as he too had a day to forget. Alexandre Ferrer – Sherco, veteran wildcard entrant Kenichi Kuroyama – Yamaha and Pol Tarres – Sherco completed the top ten on the opening day.

Today's Trial consisted of three laps of twelve man-made sections without exception on the hillside over looking the main circuit and was played out under bright sunshine apart from a few spots of rain when the sky darkened and thunder could be heard, which gave rise to the storm warning that brought things to a halt as most of the top riders were midway through their second lap. With no further rain now forecast, overnight modifications to some of the hazards are planned in order to maintain the same severity tomorrow. Raga now sits just four points behind Bou in the general standings, with it unclear yet if the defending champion will be able to ride tomorrow or not as he is currently undergoing further medical treatment, with his injury having worsened as the day wore on.

Elsewhere Jaime Busto – Beta announced himself a real contender in the newly titled FIM Trial World Cup category, as the young Spanish rider took his first win in the series at only his second Grand Prix. He ran out a comfortable winner over France's Steven Coquelin – Gas Gas who finished as runner-up on the day although some seventeen marks adrift of Busto. Jaime delivered an incredible opening lap of just five marks to put him on a path to victory. Last year's FIM 125 Trial Cup winner Quentin Carles de Caudemberg – Beta rounded out the podium, as the victors at the last round Franz Kadlec – Beta and Matteo Poli – Ossa could only manage fourth and sixth places respectively. Thomas Kenny – Beta was the other rider in the mix, as he completed the top five. Kadlec now heads the series by two points from Busto going into tomorrow's Trial.

France's Gael Chatagno – Sherco continued his absolute domination of the FIM 125 Trial Cup division by taking yet another clear win to extend his run to three victories from three starts. Chatagno demonstrated his sheer supremacy by beating his closest challenger and compatriot Teo Colairo – Gas Gas by a massive forty-five marks. Calairo enjoyed a slightly more balanced battle with Swiss rider Noe Pretalli – JTG who finished a further sixteen marks back in third place. Japan's Toshiki Kuramochi – Gas Gas took a well earned fourth position as he beat Timmy Hippel – Beta from Germany on a most cleans tie break as they both ended their day on a hefty one hundred and twenty-eight marks apiece. Chatagno has already carved out a nine point lead over Colairo after just three counting days.

photos and news by FIM press
------------------------------------------------------------------------------------------

Raga si impone nella prima giornata del gran premio del Giappone, disputato come da tradizione nel circuito Honda Twing Ring di Motegi. Bou, con una costola rotta, regge abbastanza bene per due giri, poi cede al rivale, mantenendo comunque una preziosa seconda posizione, davanti all'idolo di casa, Fujinami.

Nella World Cup, il leader Poli chiude al sesto posto. Gli altri azzurri: Cabrini 8°, Locca 10°, Giarba 12°.

Record negativo di partenti nella 125 Cup: solo 6.
------------------------------------------------------------------------------------------
CLASSIFICHE/RESULTS:
WORLD PRO
--
WORLD CUP
--
125 CUP
--
------------------------------------------------------------------------------------------
CAMPIONATO/OVERALL STANDINGS:
WORLD PRO
--
WORLD CUP
--
125 CUP
--
------------------------------------------------------------------------------------------
1. Adam Raga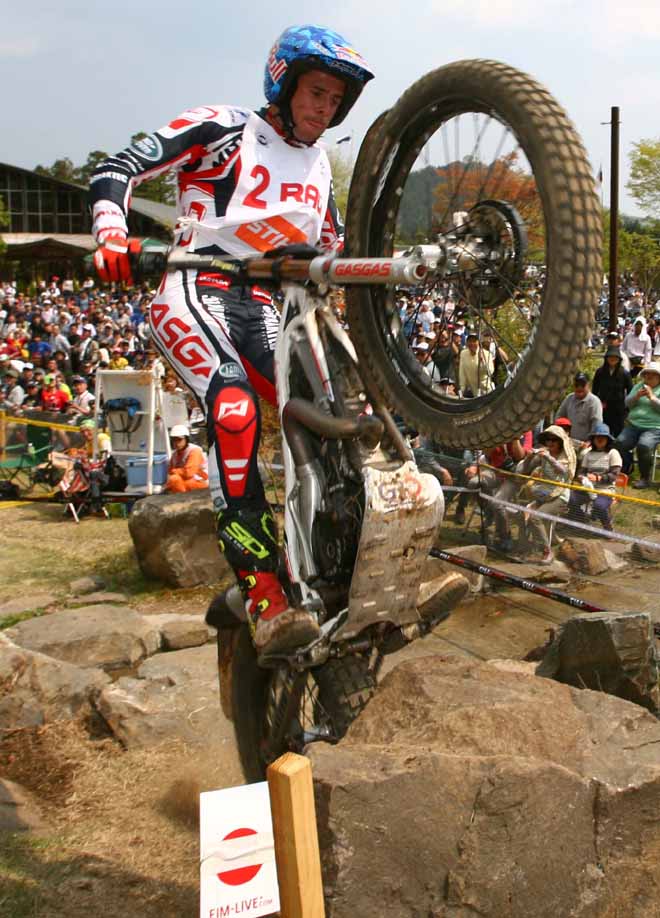 2. Toni Bou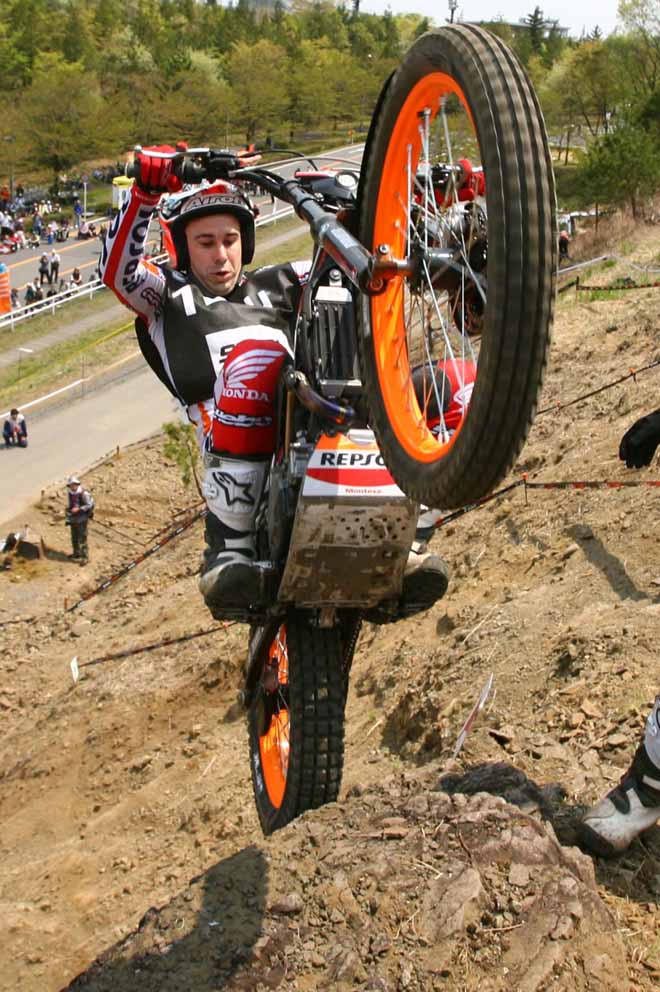 3. Takahisa Fujinami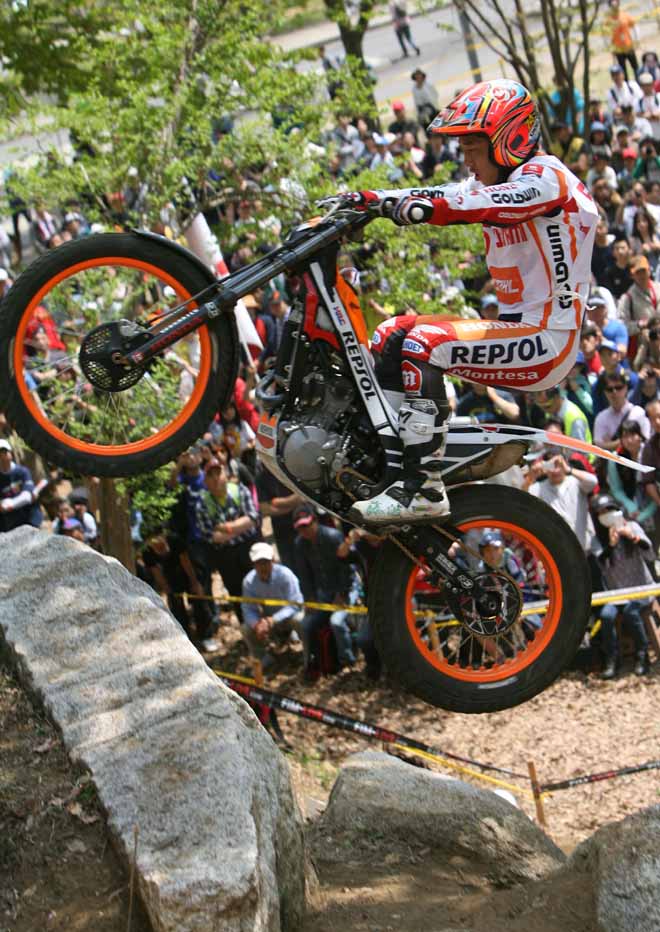 4. Albert Cabestany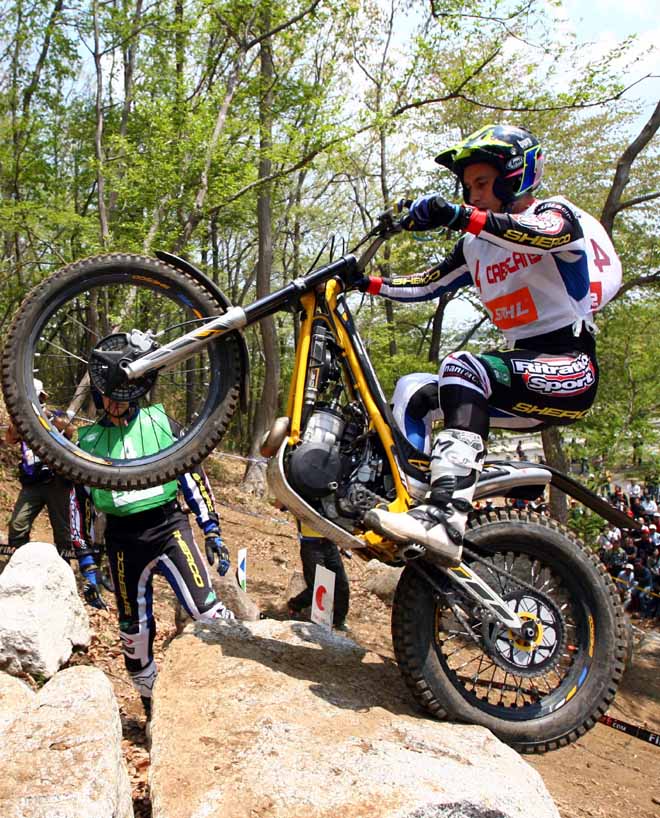 5. Jeroni Fajardo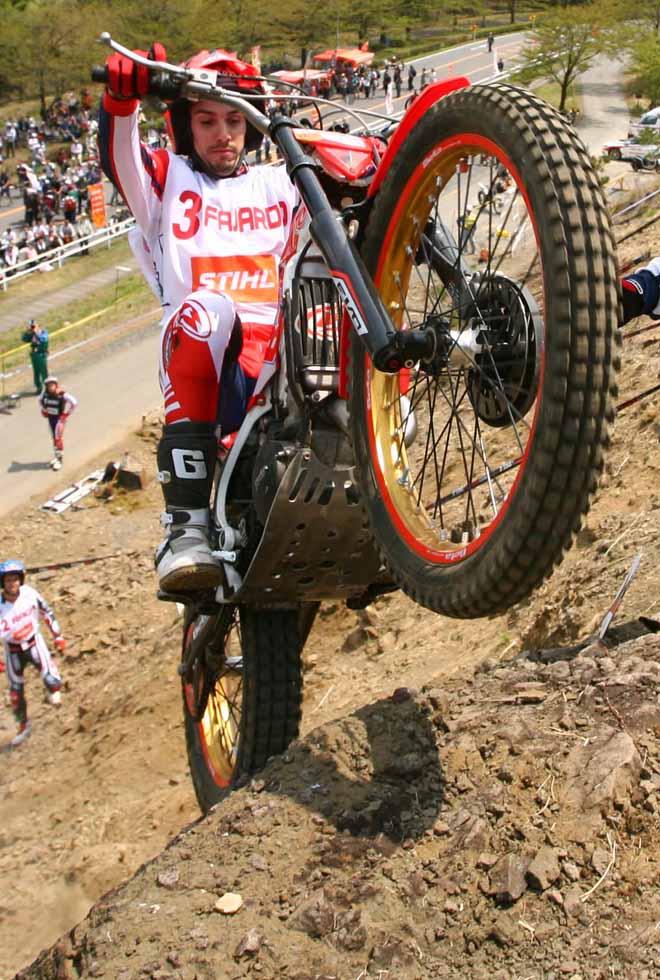 6. James Dabill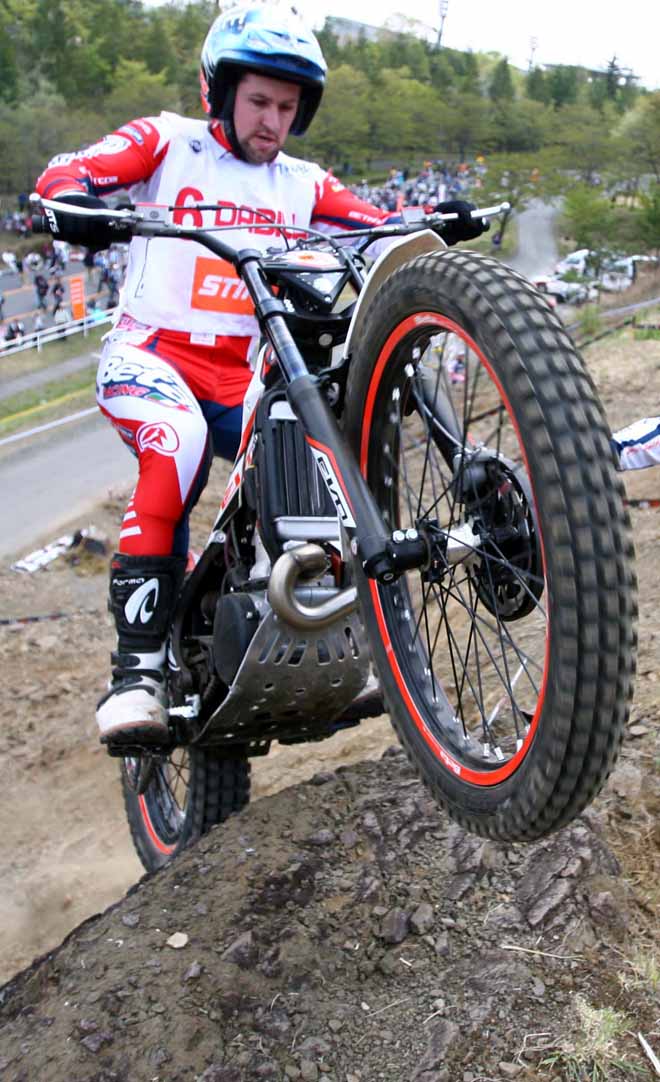 7. Jorge Casales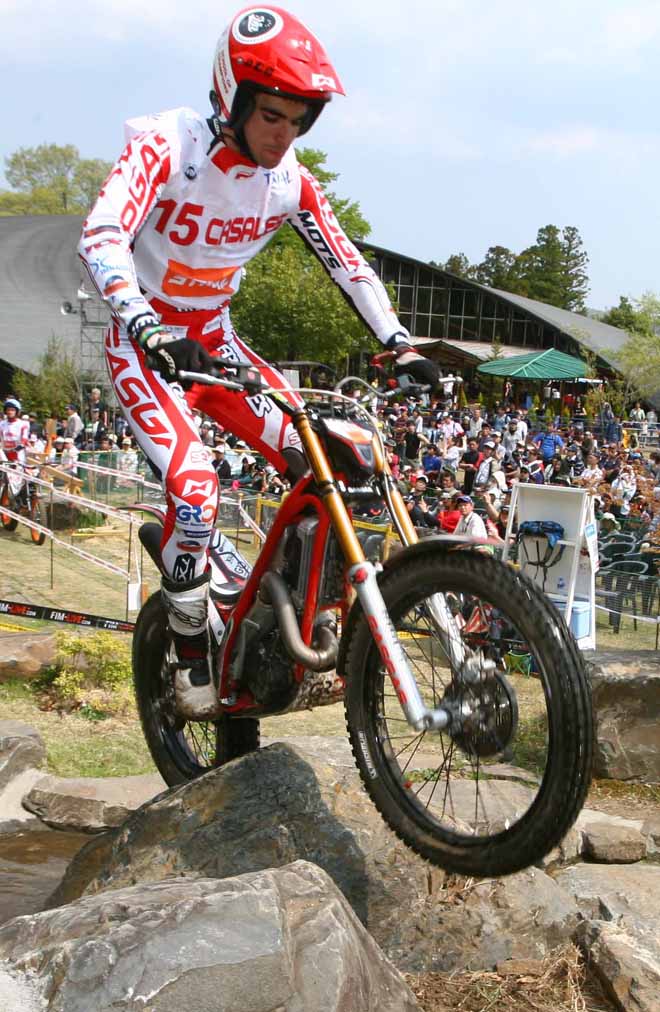 8. Alexandre Ferrer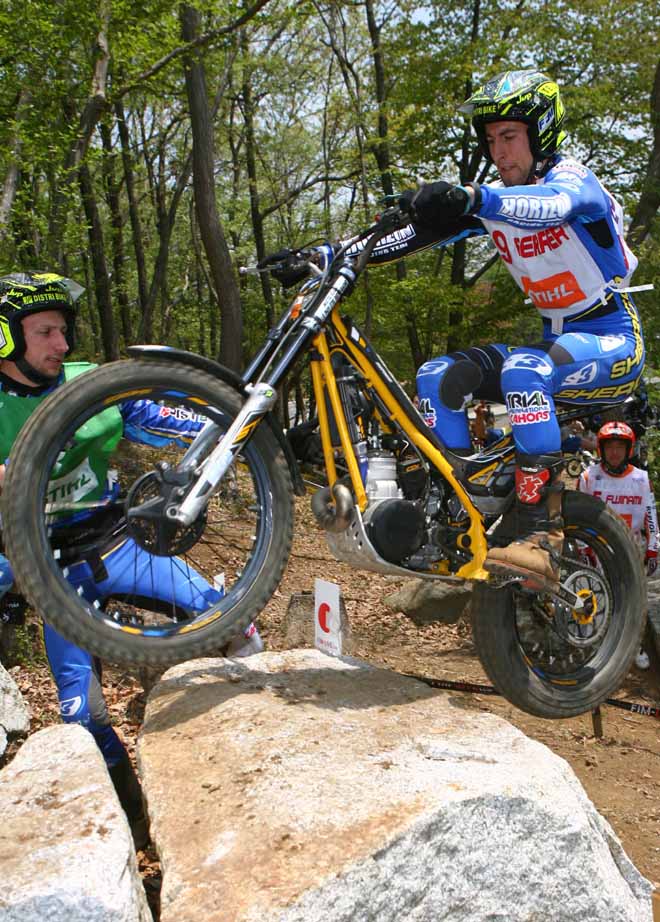 9. Kenichi Kuroyama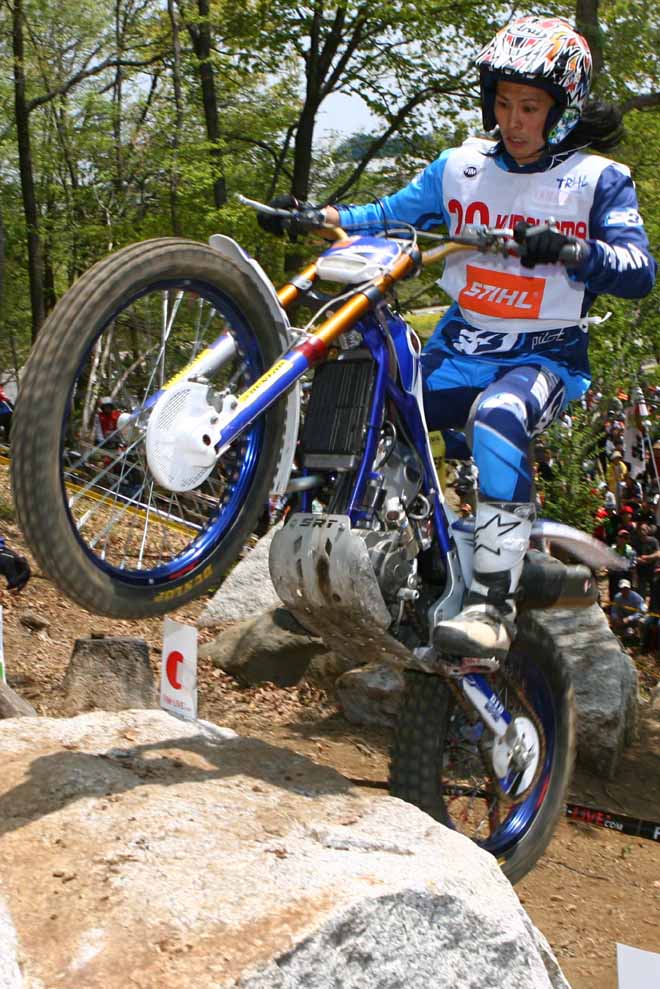 10. Pol Tarres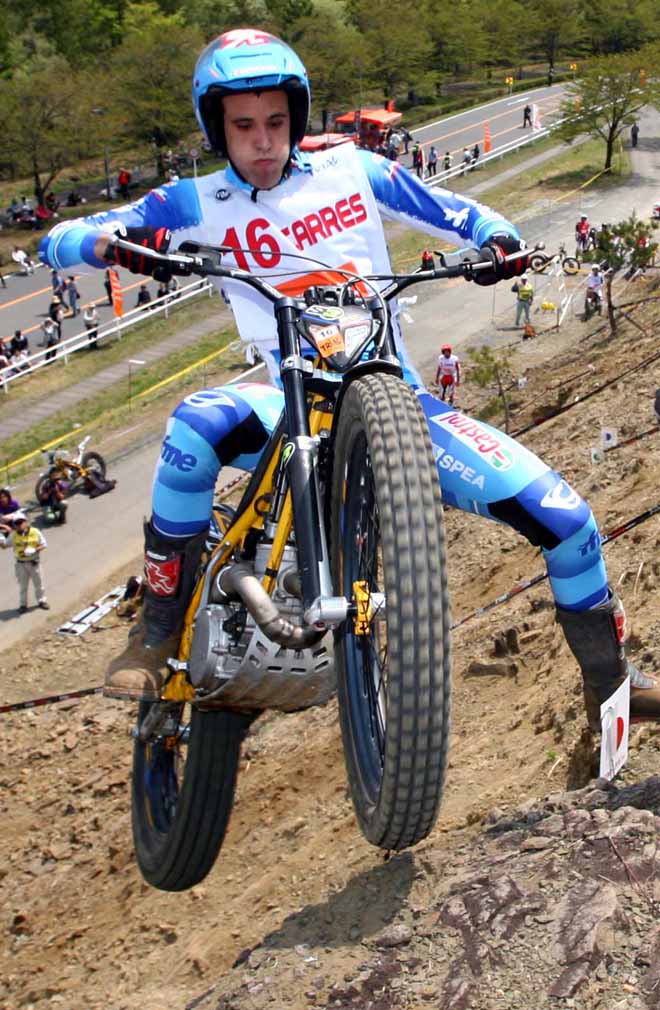 11. Fumitaka Nozaki
12. Alexz Wigg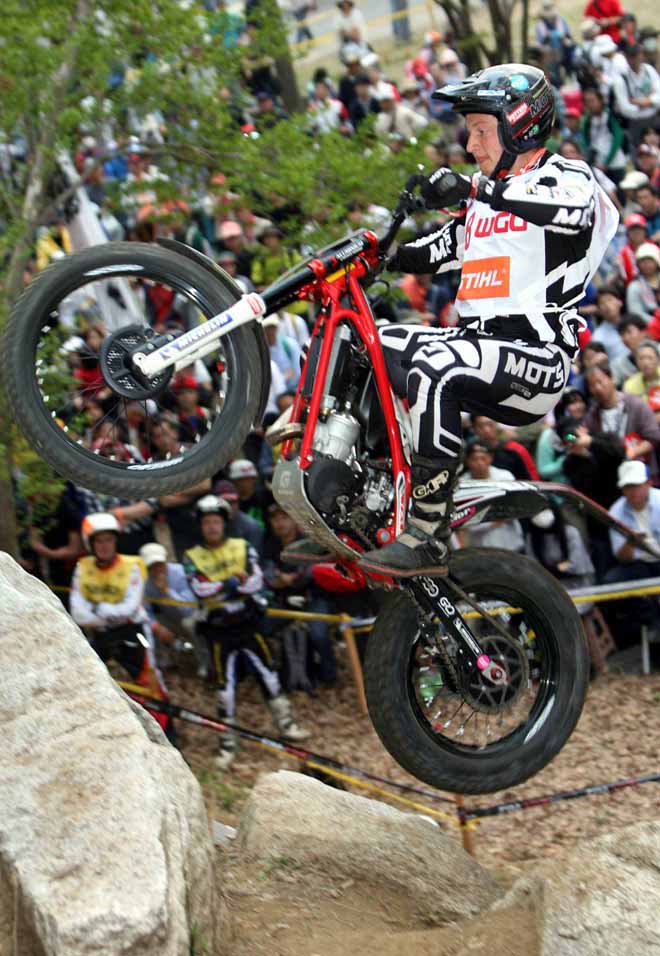 13. Tomoyuchi Ogawa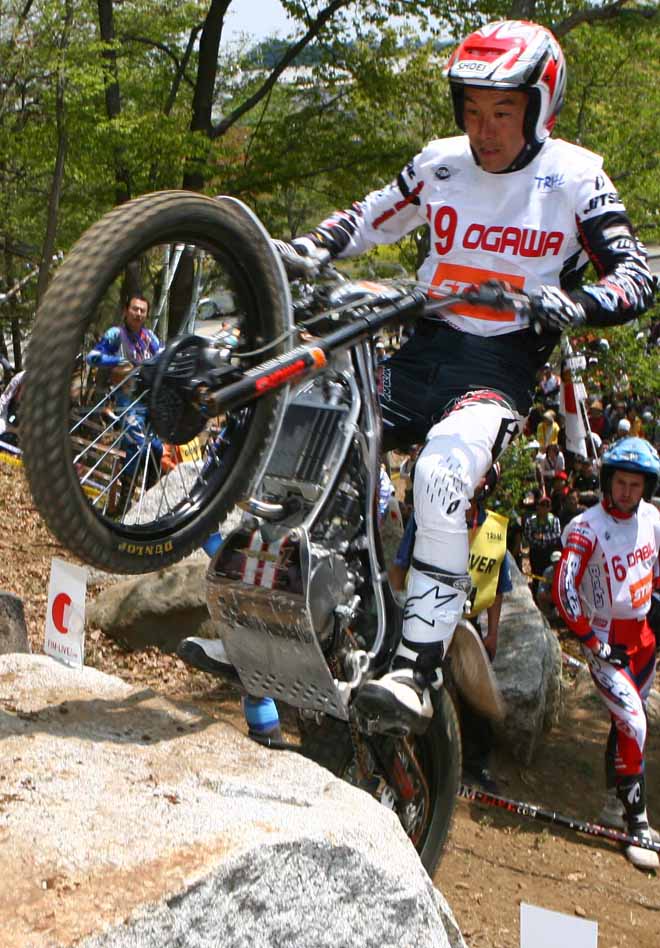 14. Tsuyoshi Ogawa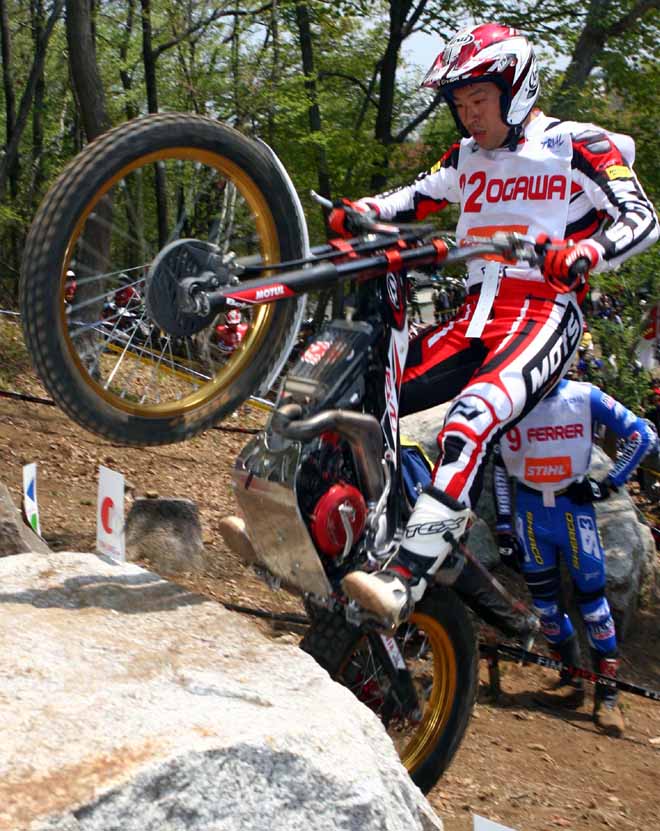 15. Jack Sheppard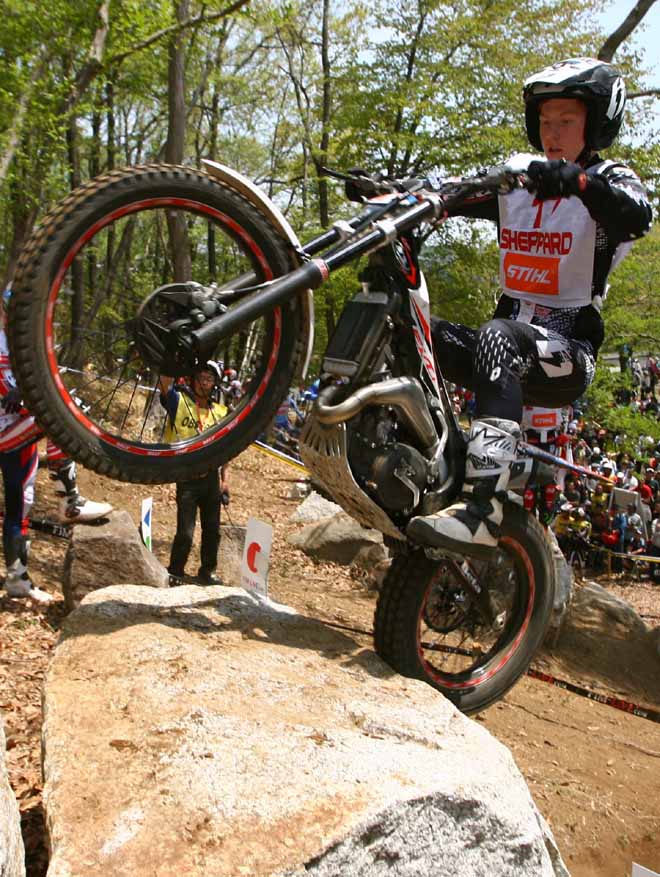 16. Eddie Karlsson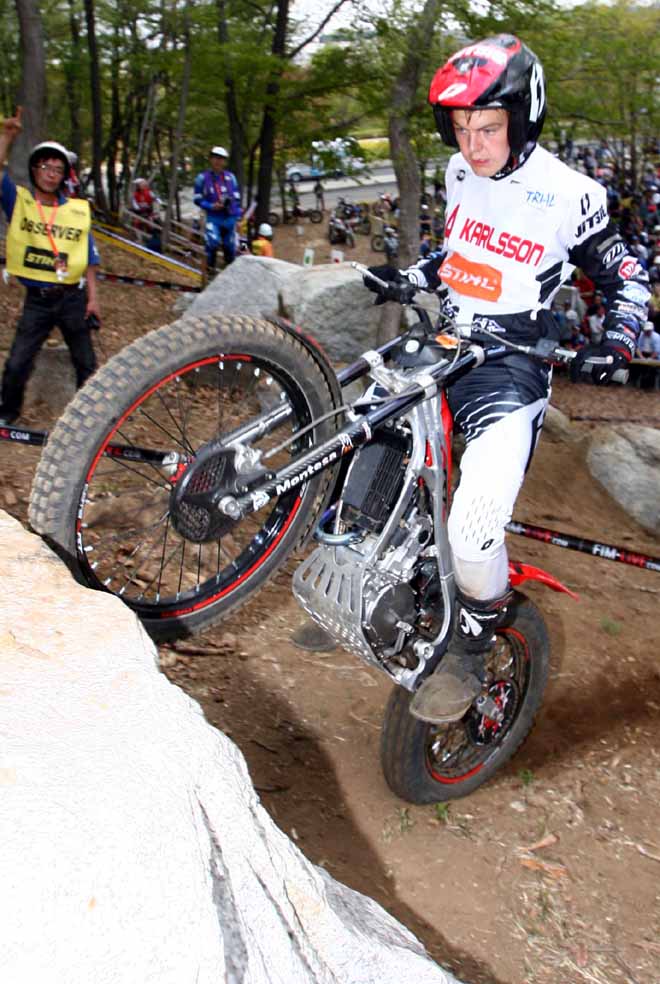 17. Akira Shibata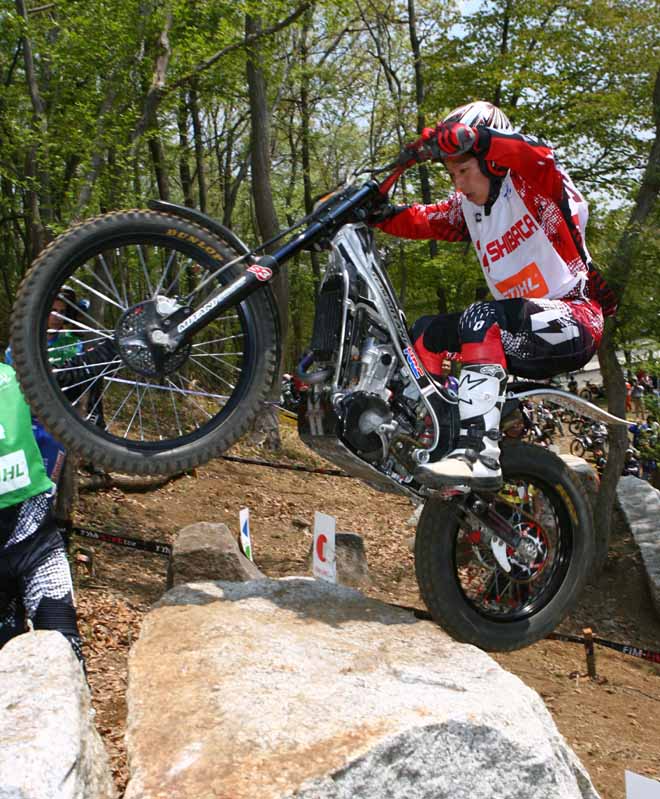 18. Akio Saito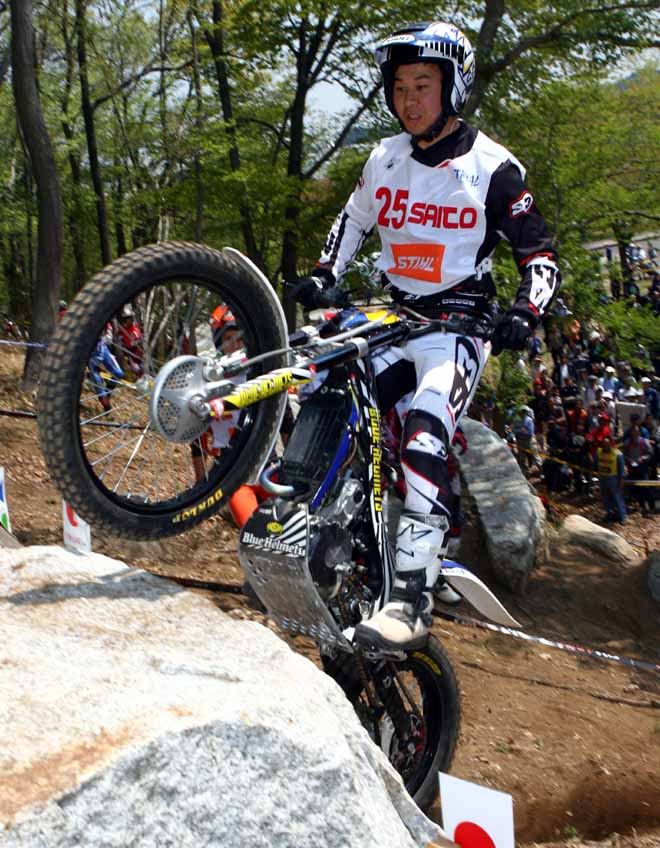 19. Yoshiaki Nomoto

rit. Pere Borellas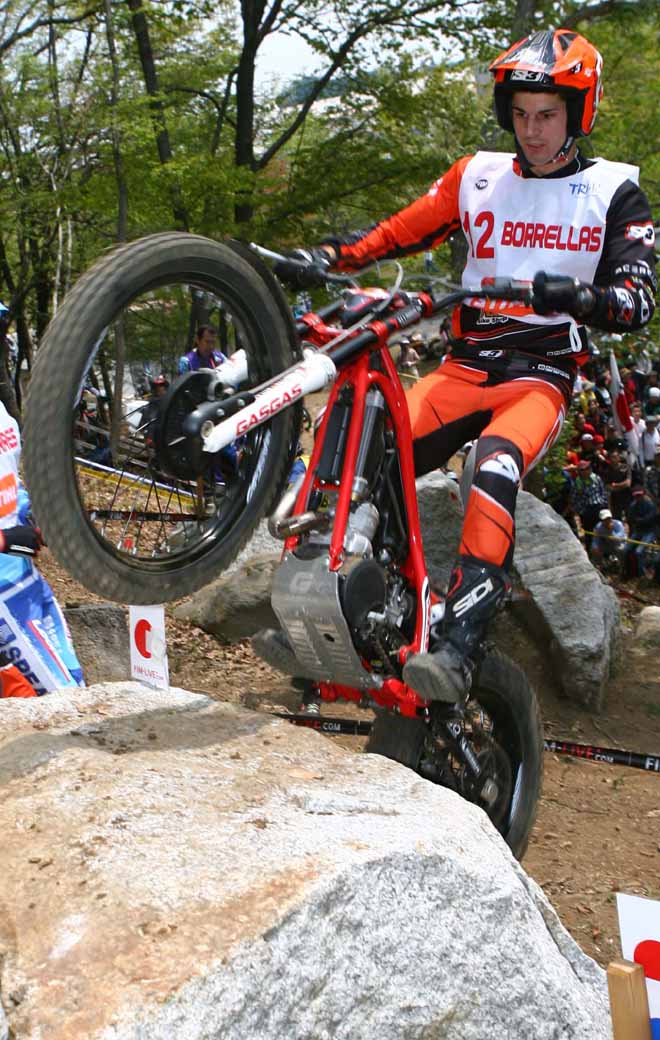 ---------------------------------- ...e gli italiani ... --------------------------------
Matteo Poli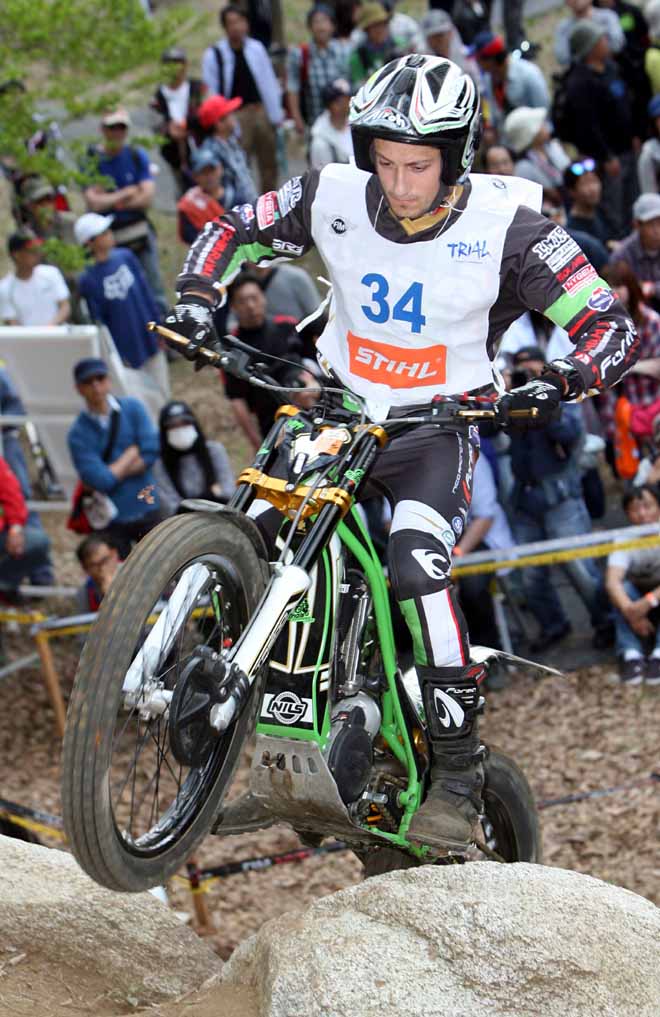 Francesco Cabrini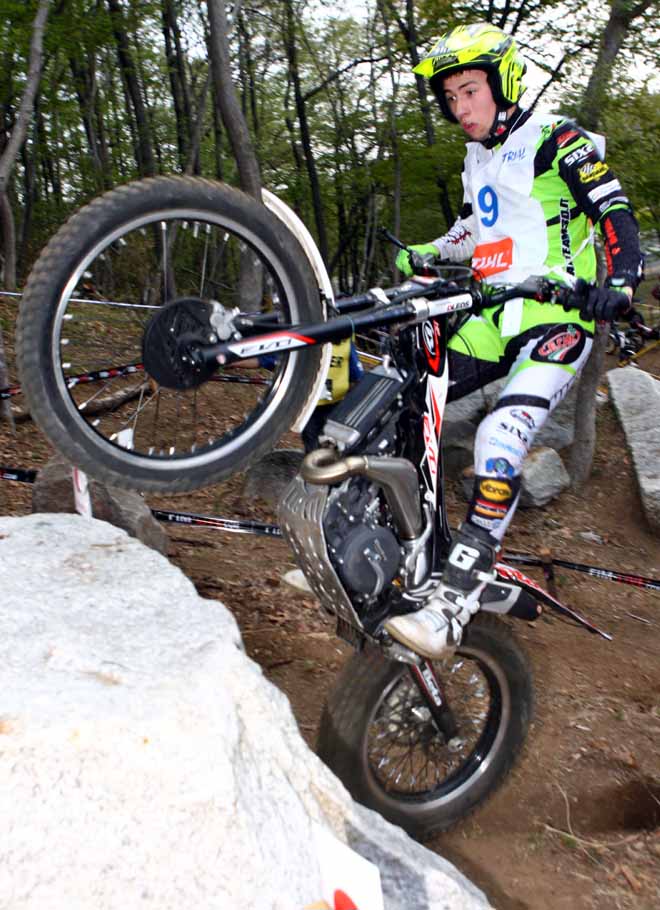 Gabriele Giarba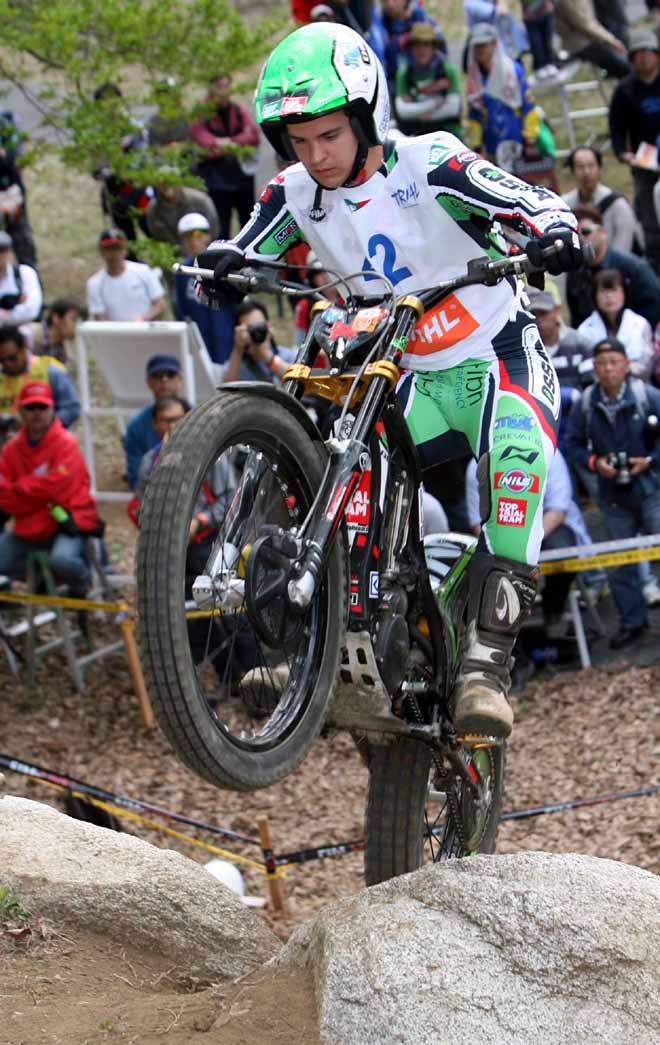 ---------------------------------------------------------------------------------------
press releases ---- comunicati stampa
---------------------------------------------------------------------------------------