24/05/14 - FIM World Champ.: L'ile rousse, FRA

Riders on STRIKE!

Great organization, great place, spectacular sections but too long. All riders in the Top class worried for probably be escluded from the final results due to the time spent into the sections, stopped riding at section 3 in second lap. completed only 2 laps out of three. Consequently, no riders were classified in the World Pro class, and thus no championship points were awarded in the leading category today.

Following tonight's FIM jury meeting, modifications to several of the sections will be made overnight and tomorrow's overall time allowance will be extended to ensure that the second day of competition can take place in its totality.

In the other classes, having been time stretched by 1 hour, all riders were included in the final results. Some of them complained, because not alerted of this last minute decision.

Spain's Jaime Busto – Beta was a convincing winner in the FIM World Cup division with his margin of victory being a clear twenty five marks as he showed his liking for the dry and grippy Spanish-like conditions. Last year's FIM 125 Cup winner Quentin Carles de Caudemberg – Beta recorded his best result of the championship to date as he secured the runners up spot by a single mark. The French rider remains fifth in the series, but has now closed within two points of a top four position overall heading into tomorrow's Trial.

In similar fashion Oriol Noguera – Honda achieved his highest place finish in the 2014 campaign to date as he grabbed the last podium place. His third spot today, his previous best result being fifth on the opening day in Australia keeps him in seventh place in the general rankings, but now within touching distance of sixth ranked rider Kenny Thomas – Beta who finished just outside the top five today.

Germany's Franz Kadlec – Beta, who currently holds second position in the championship table lost ground to his main title rival Busto today, when he could only manage fourth place to match his equal worst placing which was on the first day of the Japanese Grand Prix. Kadlec now trails his Spanish counterpart by eight points after starting the day just a single a point away from a share of the series lead. Matteo Poli – Ossa kept his place in the top four of the general standings as he recorded his second top five finish of the season to date.

It looks like France's Gael Chatagno – Sherco is the clear favourite to be the winner of FIM 125 Trial Cup come the end of the year as he notched up his fifth straight win of the championship to date and once again in a devastating manner. Today his winning margin was a massive twenty-eight marks after the three laps of twelve sections that were conducted in searing heat. Switzerland's Noe Pretalli – JTG finally managed to finish ahead of his close French rival Teo Colairo – Gas Gas to take his first runners up spot in 2014. Despite today's turnaround Colairo remains a clear second in the series, fourteen in front of Pretalli, but still some seventeen points behind the dominant and unbeaten Chatagno.

Despite the unfortunate events of today, Corsica proved to be a fantastic new addition to the FIM Trial World Championship, with excellent organisation and facilities, incredible terrain and amazing hospitality, which all bodes well for tomorrow's event.


------------------------------------------------------------------------------------------

Piloti in sciopero nella Top class. Tutti con soli 2 giri su tre finiti. Grande organizzazione, posto bellissimo , zone spettacolari, ma troppo lunghe. Per finire la zona 6, ad esempio, i piloti della classe regina impiegavano quasi 3 minuti!Ma tantissime altre richiedevano ben piu' dei 90 secondi del regolamento "vecchio". Le foto sono in ordine casuale.

Nella World Cup, dopo varie discussioni e' stato accettato l'allungamento del tempo di un'ora, cosi' tutti i piloti sono entrati in classifica, con grave disappunto di chi invece ha tirato ed anche "bucato" dei cinque per rimanere nel tempo assegnato all'inizio. Bene Poli ripescato al quinto posto. Saleri settimo e via via gli altri.

Un vero peccato che di fronte ad una cosi' solenne organizzazione, con una intera localita' turistica coinvolta. ossia con il nostro Trial portato in citta', moto appese sopra il mercato, zona indoor con speaker nella piazza principale e poi con zone sulle rocce lungo il mare decisamente impressionanti, si sia caduti su non capire che il tempo non sarebbe stato sufficente.

Dunque perche' zone cosi' lunghe? Perche', se uno degli obbettivi del NO-STOP e' di rendere piu' veloce lo spettacolo? Resta la speranza che domani si faccia tesoro di questa esperienza e si attuino le opportune modifiche.
------------------------------------------------------------------------------------------
CLASSIFICHE/RESULTS:
WORLD PRO
--
WORLD CUP
--
125 CUP
--
------------------------------------------------------------------------------------------
CAMPIONATO/OVERALL STANDINGS:
WORLD PRO
--
WORLD CUP
--
125 CUP
--
------------------------------------------------------------------------------------------
Toni Bou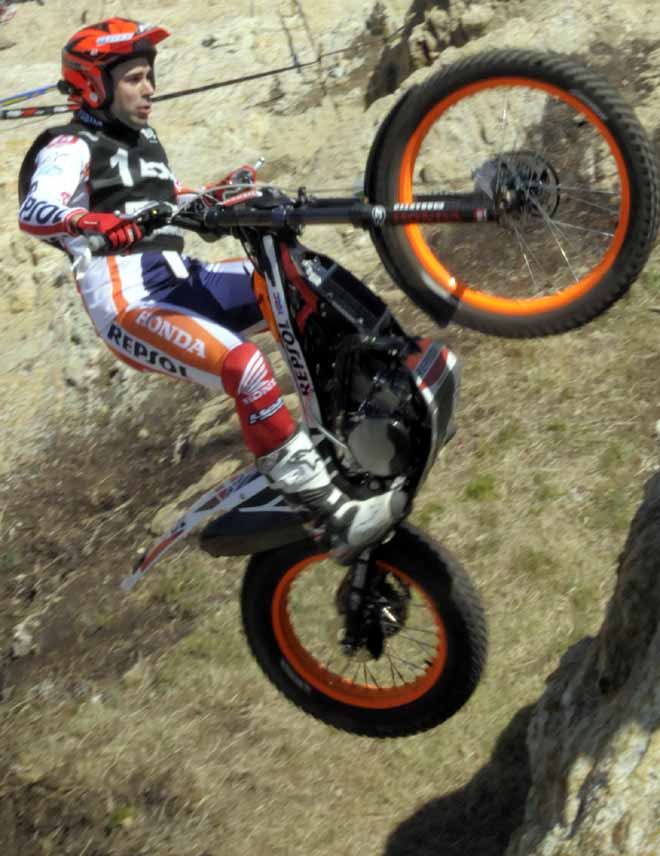 Adam Raga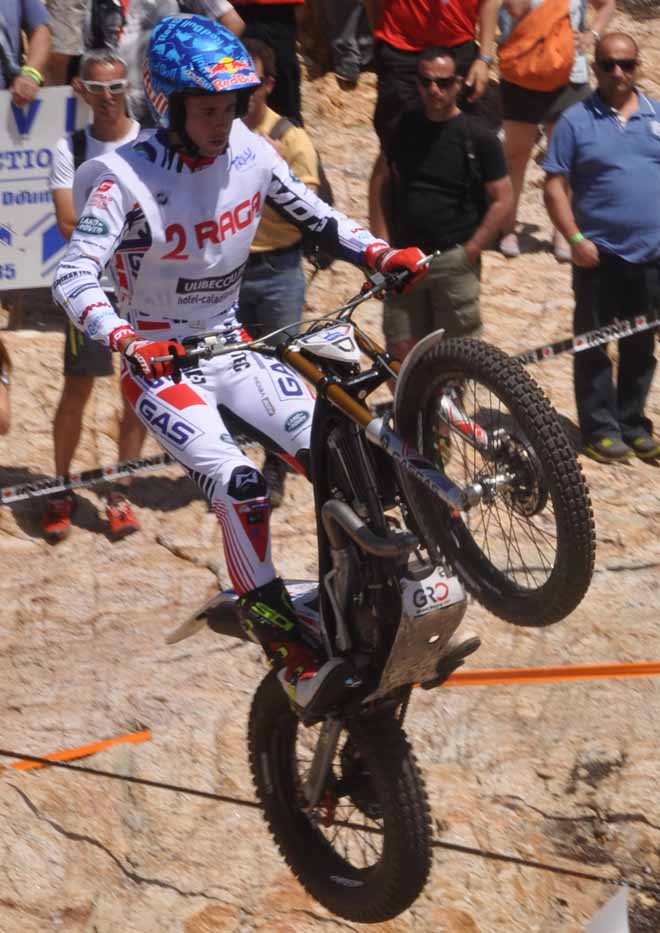 Takahisa Fujinami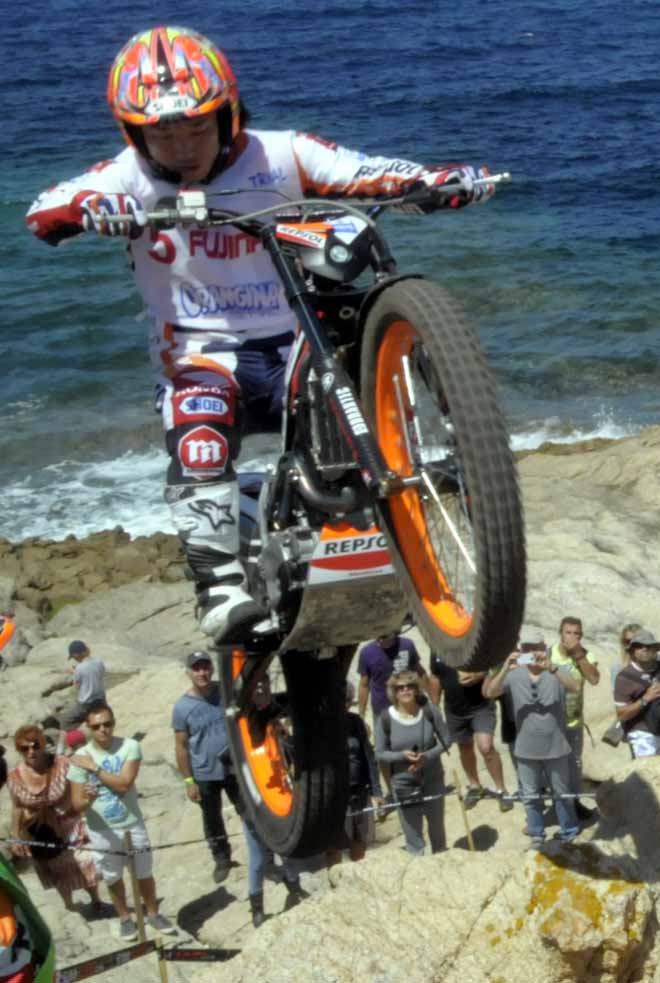 Albert Cabestany
Jeroni Fajardo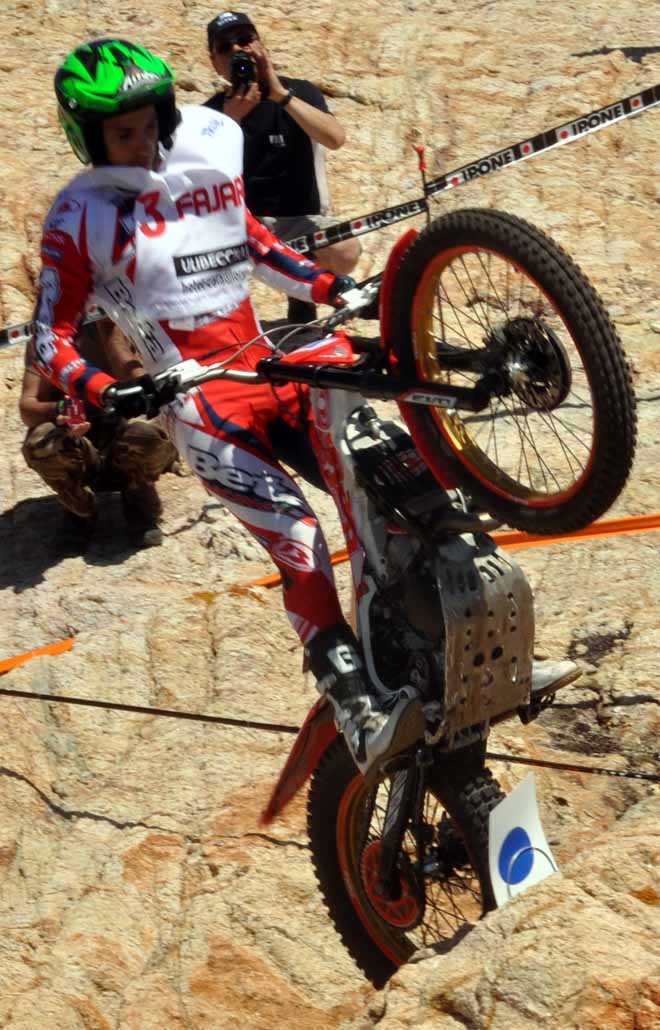 Matteo Grattarola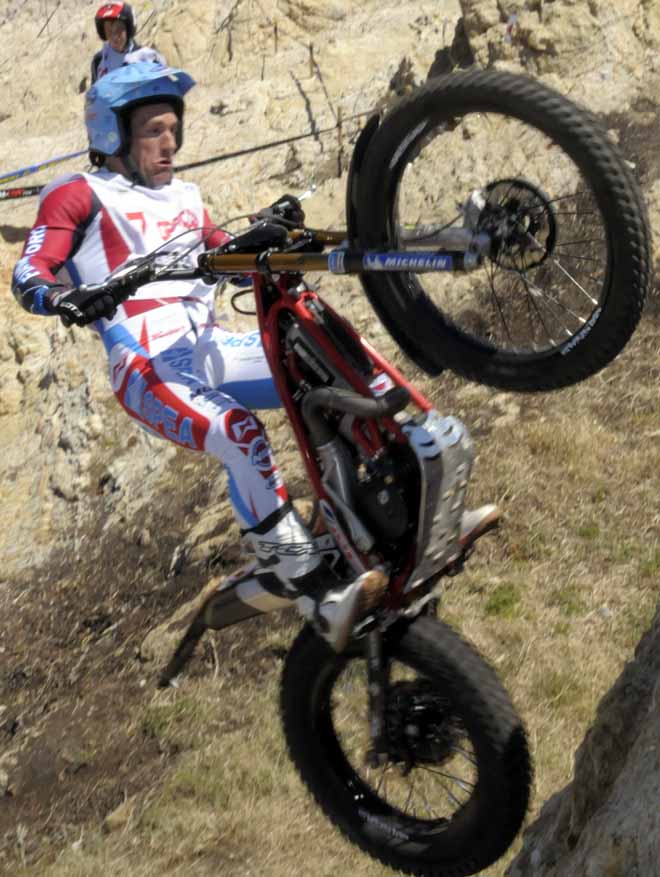 Jorge Casales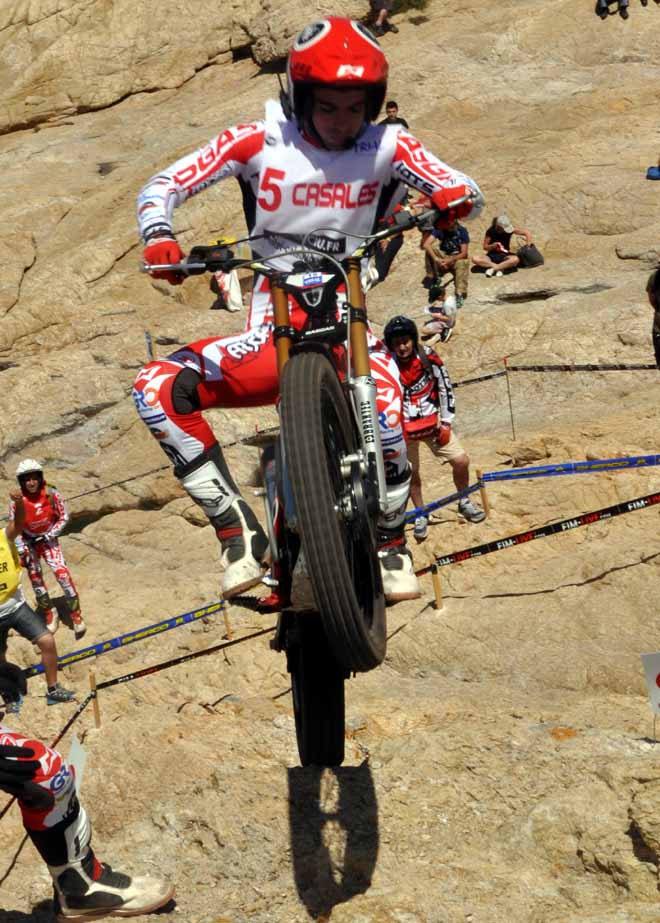 Alexandre Ferrer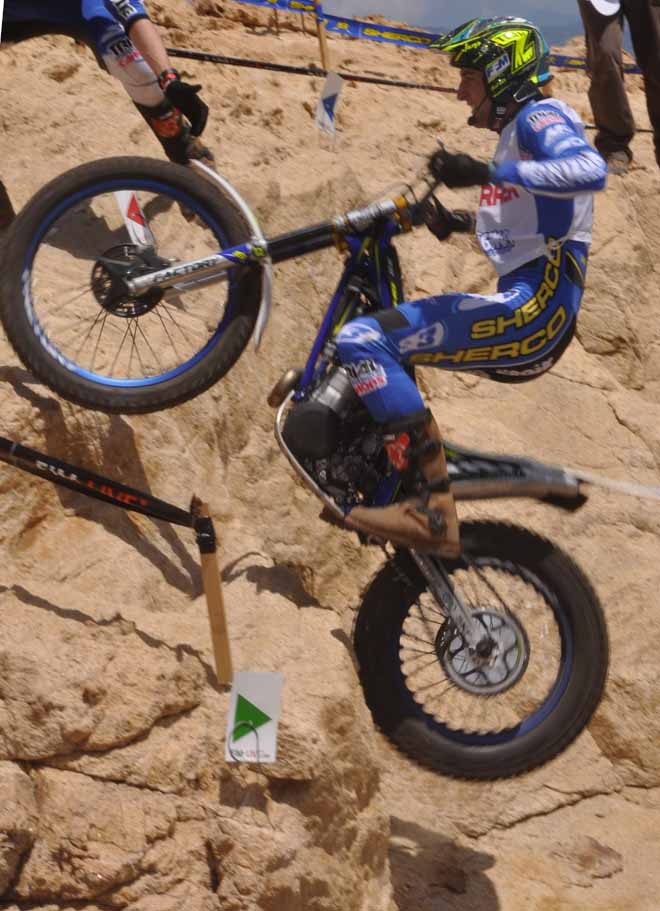 Michael Brown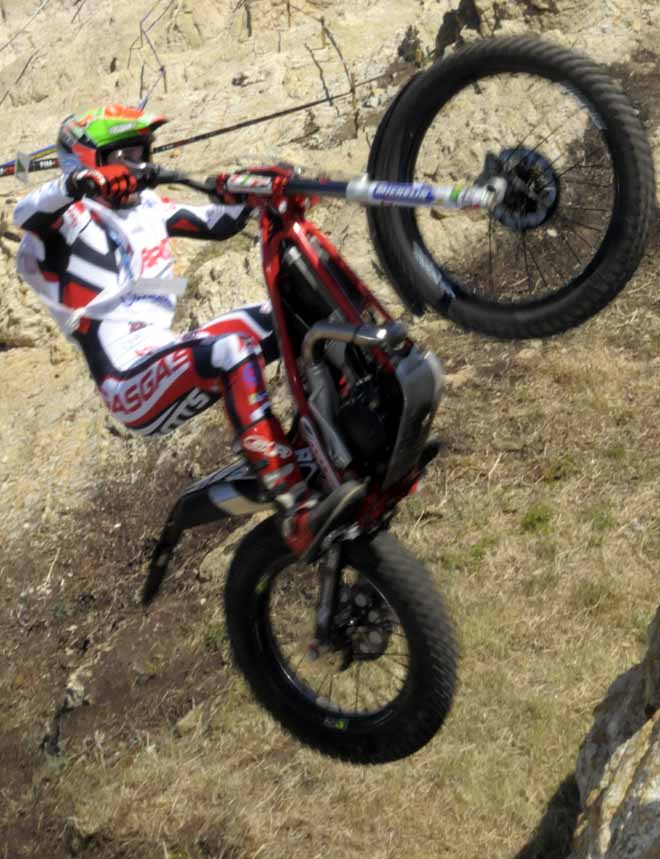 James Dabill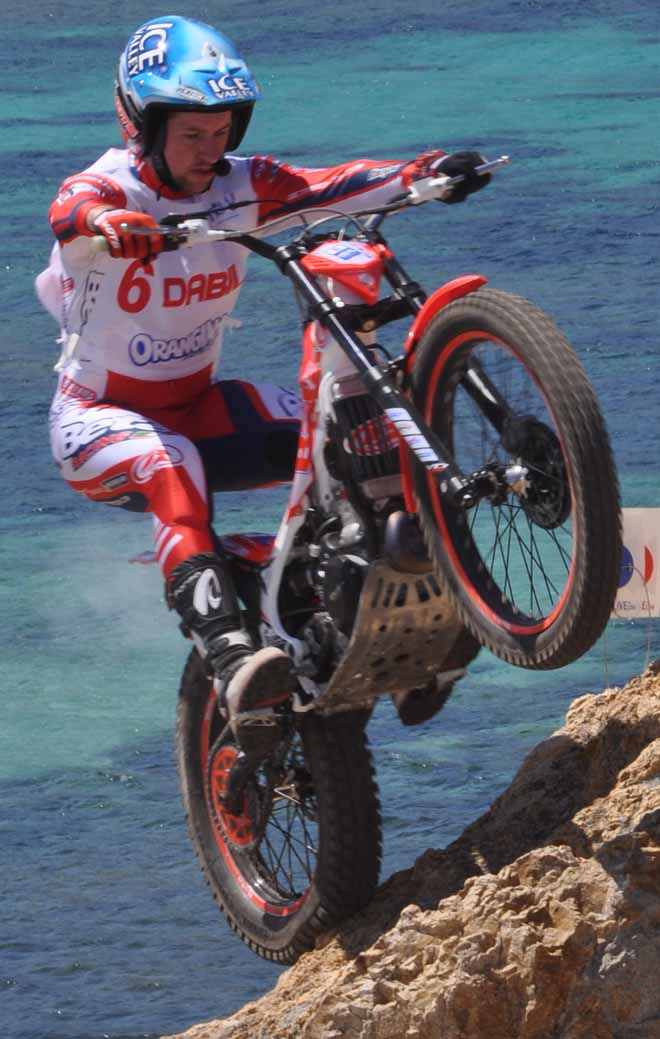 Pol Tarres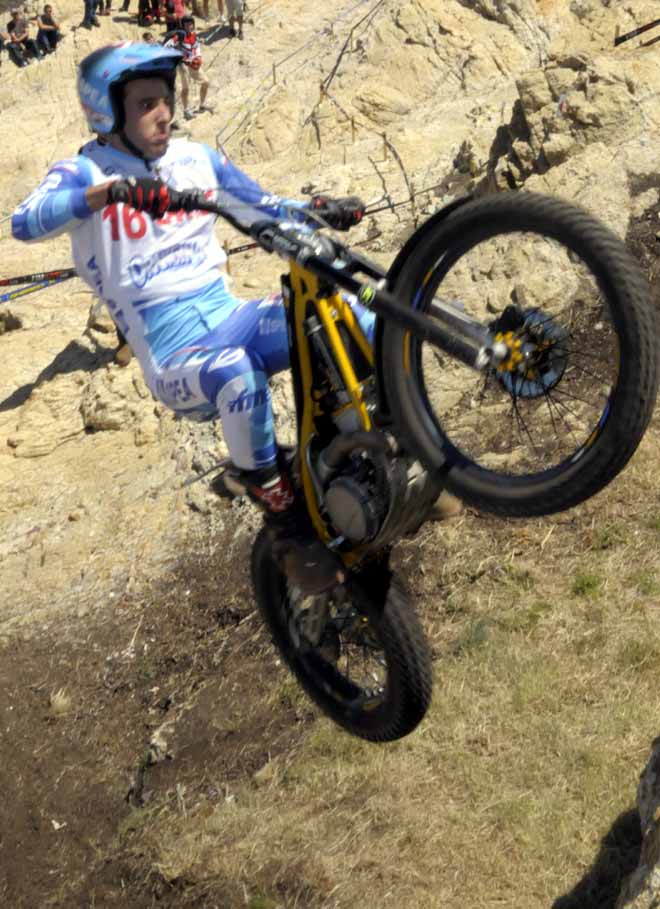 Eddie Karlsson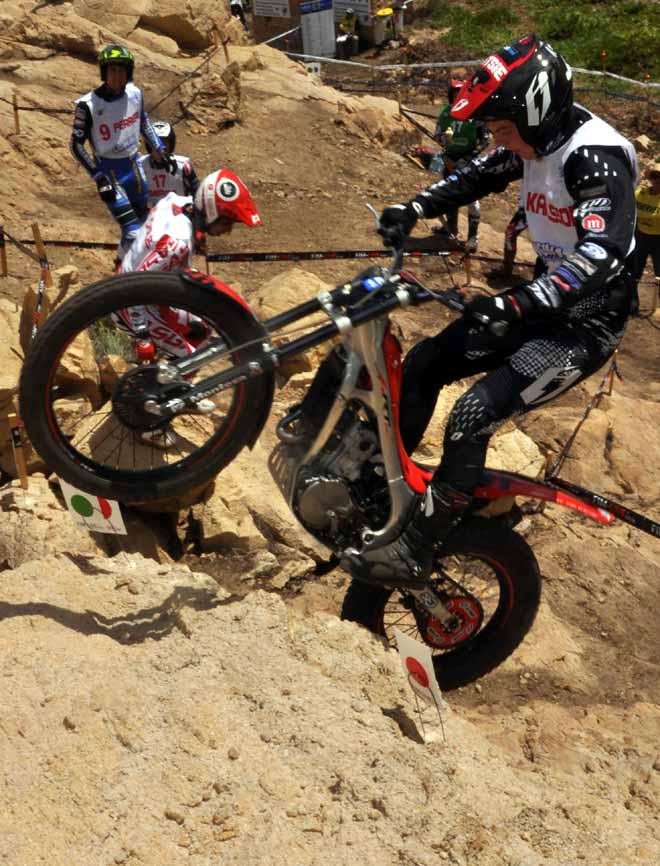 Loris Gubian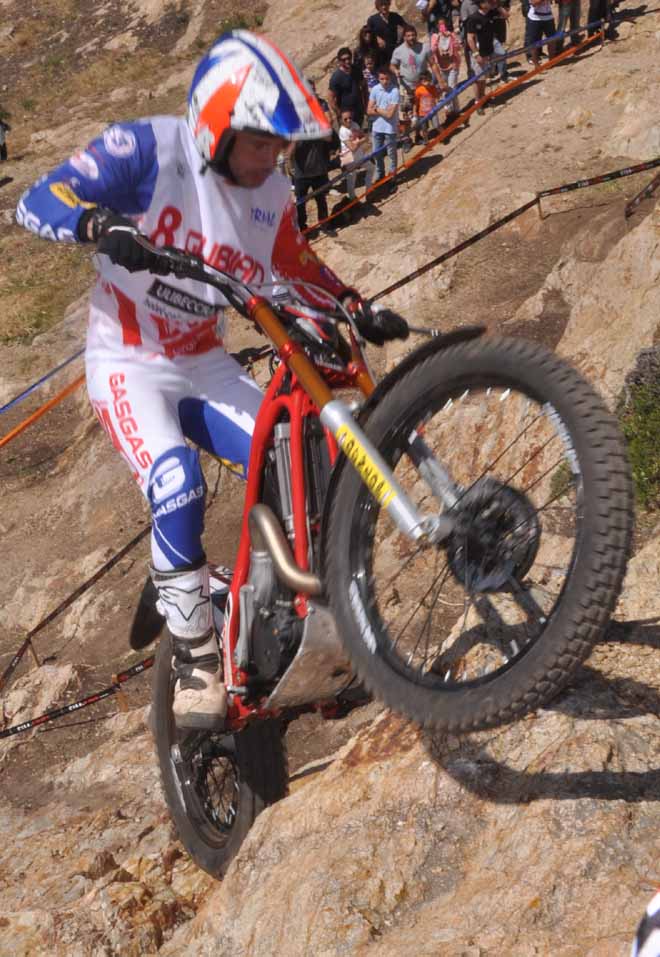 Pere Borrellas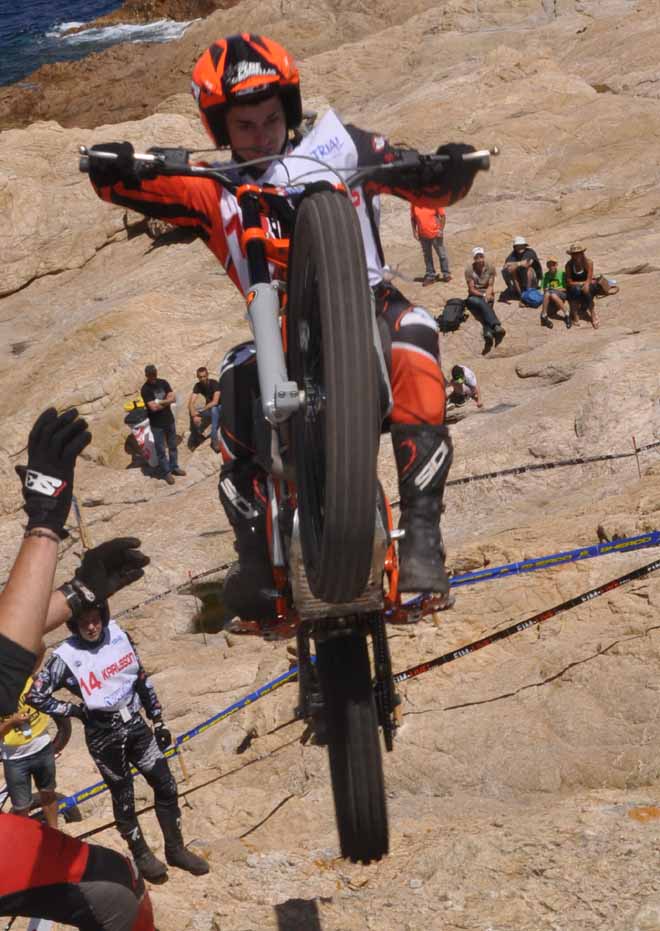 Jack Sheppard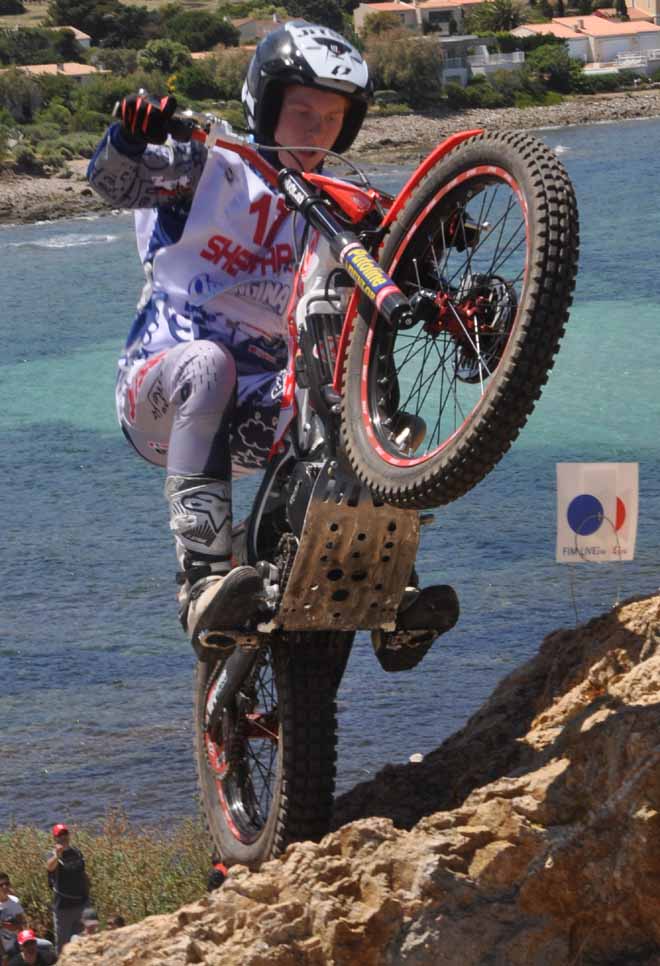 Alexz Wigg
---------------- ...e gli italiani ... --------------------
Matteo Poli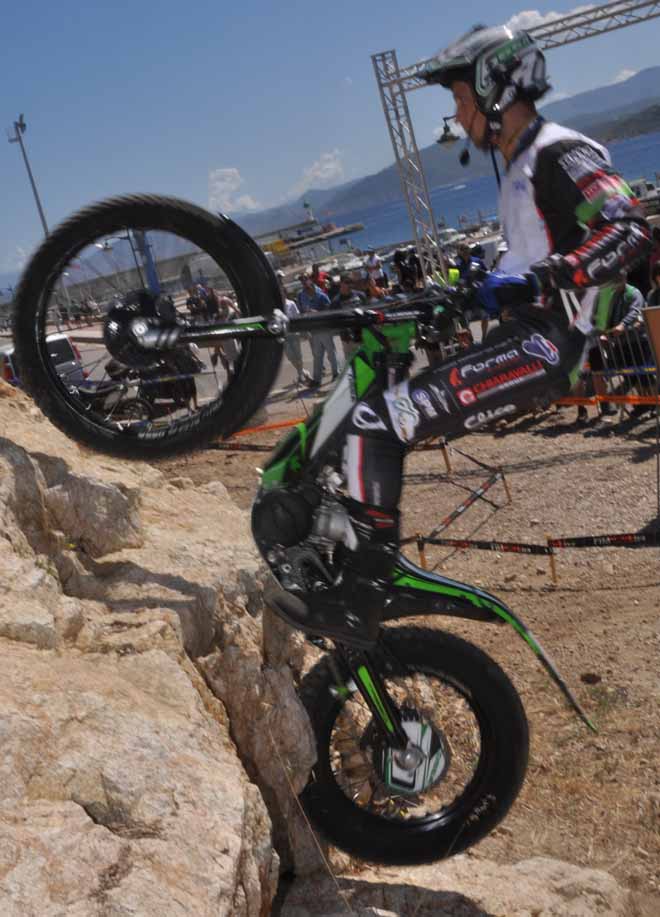 Giacomo Saleri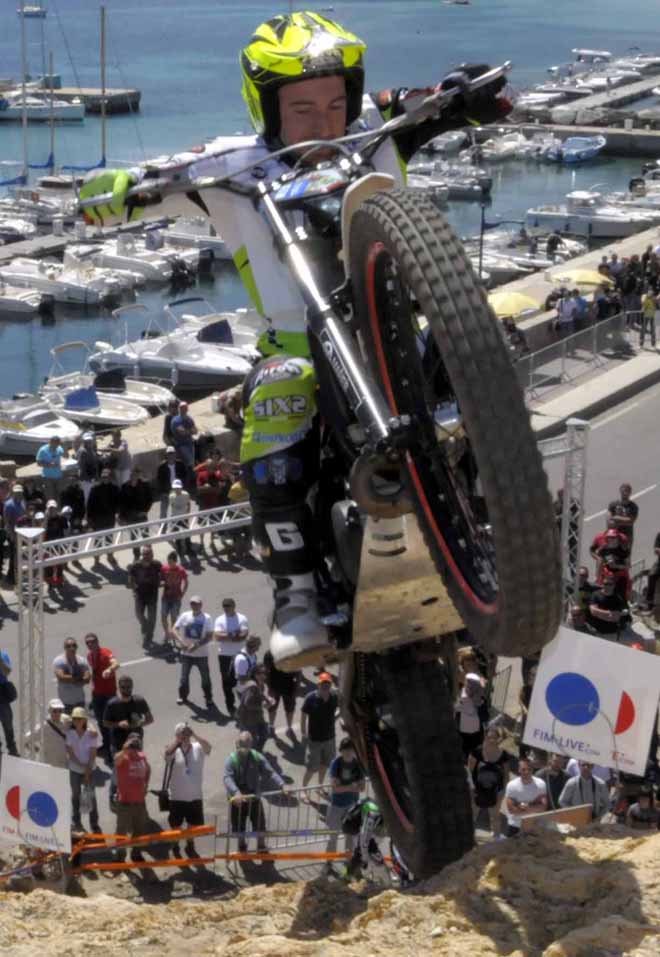 Pietro Fioletti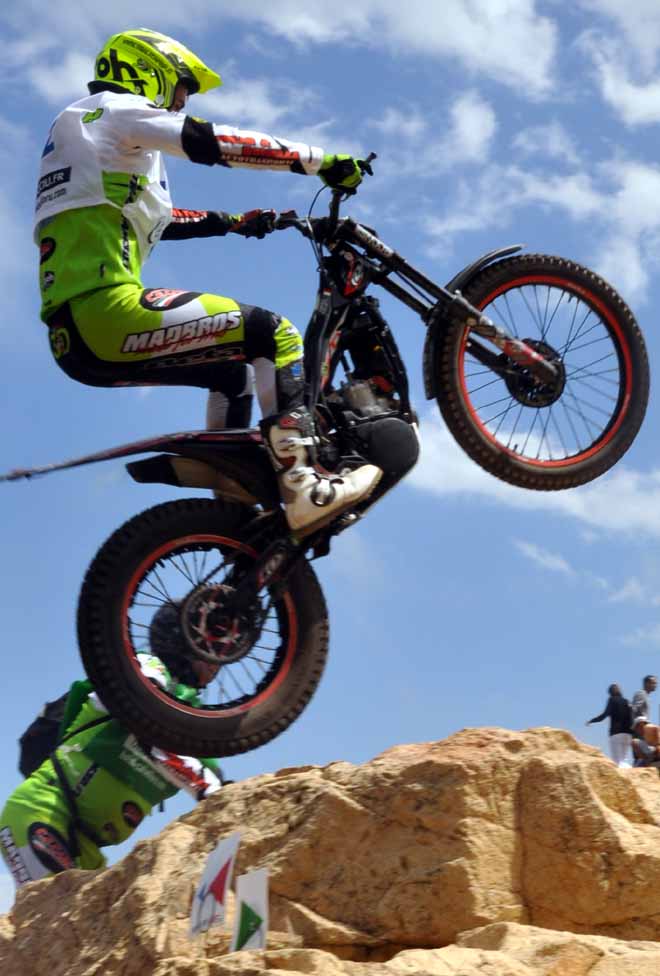 Gabriele Giarba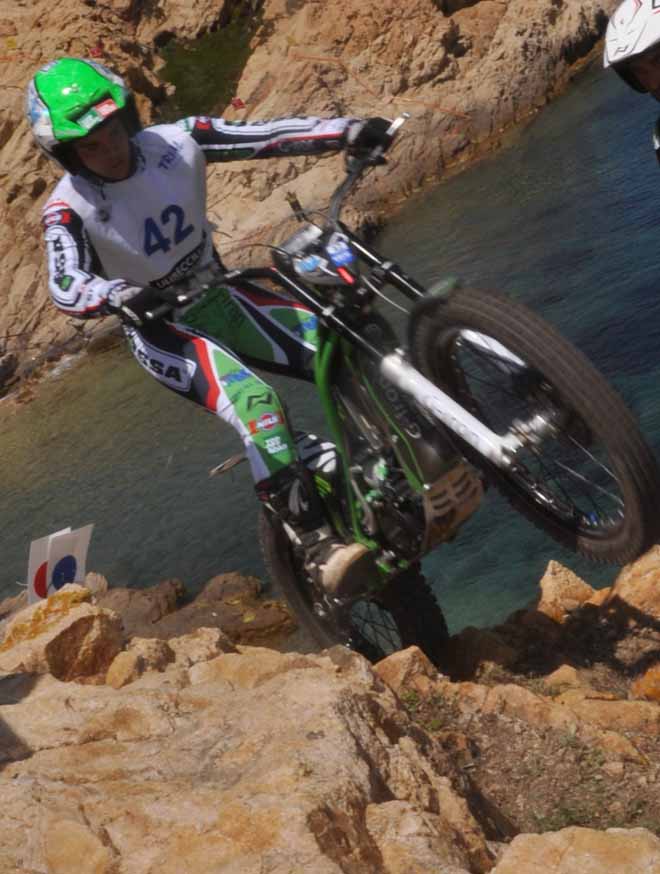 Filippo Locca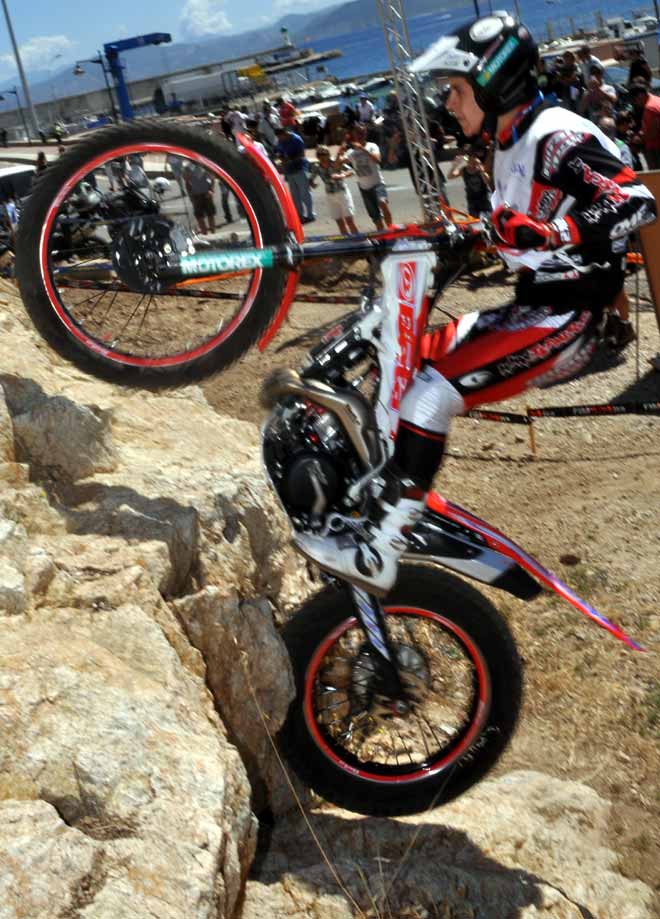 Pietro Petrangeli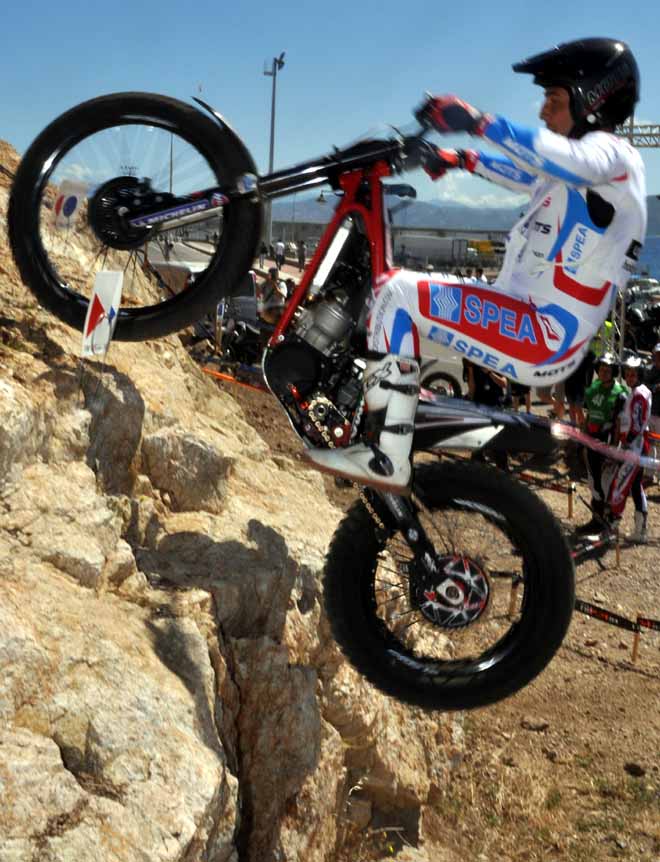 Francesco Cabrini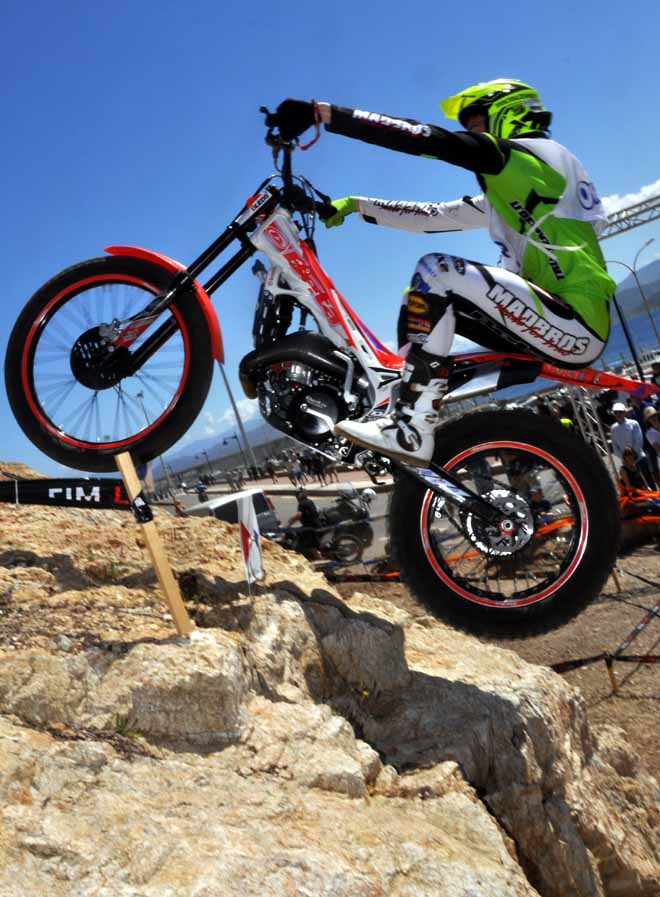 ---------------------------------------------------------------------------------------
press releases ---- comunicati stampa
---------------------------------------------------------------------------------------