12/04/15 - Great fight Italy-France in this first round!

Italian Gianluca Tournour (Gas Gas), Frenchman Pierre Sauvage (Sherco), Italian Valter Feltrinelli (Sherco) climbed the top of the podium, respectively in the Europe, Junior and Over40 classes in the first round of the 2015 FIM Europe Championship as well as second day of competitions within the special area for any kind of off-road vehicles of Pietramurata, near Trento, Italy. Nevertheless the very good weather and the very dry terrain, in all the classes the difficulties chosen by the organizers were insidious enough to make riders working hard, especially because some of them not at ease under the no stop rules. Do not forget that in some national championships this rules has not been applied, yet.

New record of entries in the top class: 32! And the total of pilots started today were 105. This fact can only confirm how these series continue to be appreciated by the majority of those riders that have some ambitious, but also pretend to compete containing lower as much as possible their costs.

Today to assign the victory in the Europe class was necessary the discriminating factor of the number of cleans. Tournour won against Frenchman Steven Coquelin (Gas Gas) by one single "zero" more, both scoring 21 points in the two loops of 15 sections each, but Tournour could count on 19 cleans against 18 done by Coquelin. The Italian's who competes nowadays in the Spanish championship, the most quoted in the world, started soon very well collecting fantastic passages, but compromised his leadership in the last two sections of the first lap: fiving both, his score grew up to 14 errors and he was overtaken by Coquelin (11) and Spanish Francesc Moret ,Vertigo, (13) . The second lap of Tournour was simply a masterpiece. Two times "2" and three "1" that meant a total of 7. Coquelin almost repeated the previous score (10) and was reached and beaten by cleans. Moret filled in the last step of rostrum.

Absolutely dominated by one rider the Junior class. Sauvage's victory was never in doubt. He started delivering his card at the end of the first lap with 8 points. In second Norwegian Julian Berntsen (Gas Gas) has made 11 mistakes. A piece of cake his second lap, where he let only 3 feet. Bernsten worsened a bit , scoring 15, but kept the second place ahead of German Max Faude (Beta), who scored in total 32.

Still a clear victory in the Over 40 class. Feltrinelli put a serious option on whom would have been the winner, scoring one single mark in the whole first loop! Dutch John Van Veelen (Ossa) made 11 mistakes, same result for Slovakian Vladimir Kothay ( Ossa) . Van Veelen gained the satisfaction of beating the winner in the second loop (5 to 6 the scores), but this let him only to pull ahead of Kothay reaching the runner-up positions.

In the two International classes Germans and Italians occupied the positions on podium. German Tobias Muller (Beta) won the more difficult one, while Italian Mattia Petronio (Gas Gas) triumphed in the International 2.

Round #2 and #3 will be held in Luserna San Giovanni, near Turin , Italy, on the 18th and 19th of July.
---------------------------------------------------------------------------------------

Grande battaglia Italia-Francia in questo primo appuntamento!

Gianluca Tournour (Gas Gas), Pierre Sauvage (Sherco)e Valter Feltrinelli (Sherco) sono saliti sul gradino piu' alto del podio, rispettivamete nelle classi Europe, Junior ed Over40 nella prima prova del 2015 FIM Europe Championship nonche' secondo giorno di gare all'interno dell'area atrezzata per ogni tipo di fuoristrada di Pietramurata, vicino a Trento. Ancora Italiani protagonisti, vincitori di 3 classi su cinque! Nonostante il bel tempo ed il terreno secco, le zone sono state abbastanza insidiose per impensierire tutti i partecipanti. Anche il fatto di correre sotto la regola no-stop per la maggiorparte che non e' abituata, ha rappresentato un elemento in piu' di attenzione.

Nuovo record di partenti nella classe regina: 32! Ed il totale di piloti al via e' stato di ben 105. Questo puo' solo confermare come questo campionato continua a godere di ottima salute, frequentato da quei piloti che pur nutrendo ambizioni, preferiscono mantenere il piu' basso possibile le loro spese.

Oggi per assegnare il primo posto nella classe Europe si e' dovuto ricorrere alla discriminate degli zeri. Tournour ha vinto sul francese Steven Coquelin (Gas Gas) per un solo zero in piu', entrambi avevano girato a 21 nelle due tornate di 15 zone ciascuna, ma Gianluca e' riuscito a fare 19 zeri contro i 18 del rivale. Il "Valsusino" che compete nel campionato spagnolo, il piu' quotato al mondo per la presenza di campioni, era partito subito forte ma 2 errori nelle ultime 2 zone del primo giro gli avevano fatto cedere la leadership provvisoria. Con 14 punti totali, era al terzo posto, dietro a Coquelin (11) e lo spagnolo Francesc Moret sulla esordiente Vertigo (13) . Il secondo giro di Tournour e' stato un vero capolavoro. Due volte "2" e tre "1" per un totale di 7 errori. Coquelin ha ripetuto piu' o meno il precedente punteggio(10) ed e' stato raggiunto e superato per gli zeri. Moret ha occupato il terzo scalino del podio.

Assolutamente dominata da un solo pilota la classe Junior . La vittoria di Sauvage non e' mai stata in dubbio. E' partito consegnando il primo cartellino con 8 punti, tre in meno del norvegese Julian Berntsen (Gas Gas), ma poi si e' superato nel secondo giro dove ha posato solo 3 piedi. Bernsten e' peggiorato e girando a 15, ha mantenuto la seconda piazza davanti al tedesco Max Faude (Beta).

Ancora una vittoria netta nella classe Over 40 . Feltrinelli ha messo subito una seria ipoteca su come sarebbe andato a finire, chiudendo il primo giro con un solo errore! L'olandese John Van Veelen (Ossa) aveva lasciato 11 punti, tanto quanto lo slovacco Vladimir Kothay ( Ossa) . Van Veelen si e' poi preso la soddisfazione di battere il vincitore nel secondo giro (5 a 6 i punteggi), ma questo gli ha solo permesso di staccare Kothay raggiungendo la piazza d'onore.

Nelle due classiInternational Italiani e Tedeschi si sono spartiti i podi. Il tedesco Tobias Muller (Beta) ha vinto la piu' difficile, ma solo agli zeri ha avuto ragione del nostro Andrea Panteghini (Beta), mentre Mattia Petronio (Gas Gas) ha trionfato nella International 2.

Le prossime 2 prove, ovvero la seconda e terza del campionato saranno a Luserna San Giovanni, in provincia di Torino il 18 e 19 luglio.
------------------------------------------------------------------------------------------
CLASSIFICHE/RESULTS:
------------------------------------------------------------------------------------------
------------------------------------------------------------------------------------------
EUROPE CHAMPIONSHIP: 1. Gianluca TOURNOUR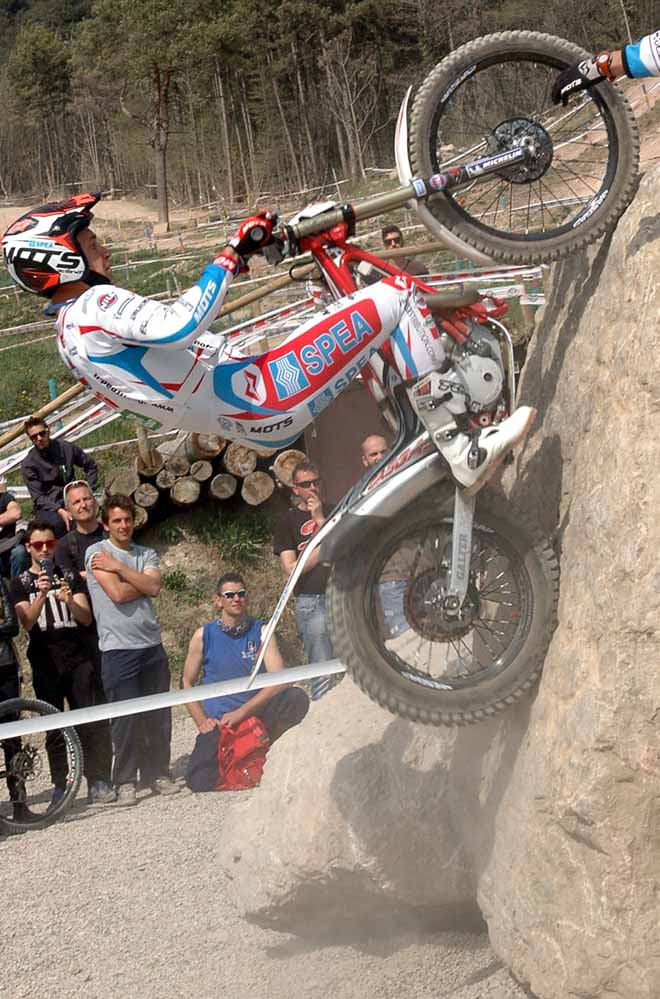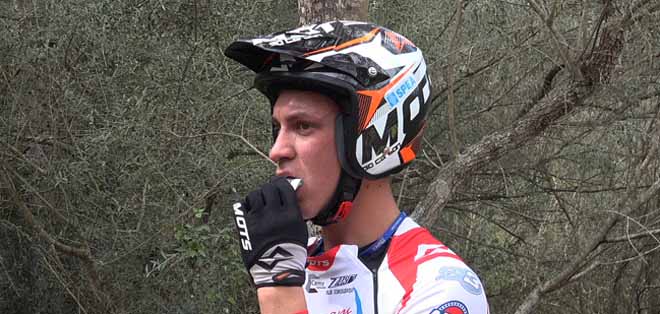 EUROPE CHAMPIONSHIP: 2. Steven COQUELIN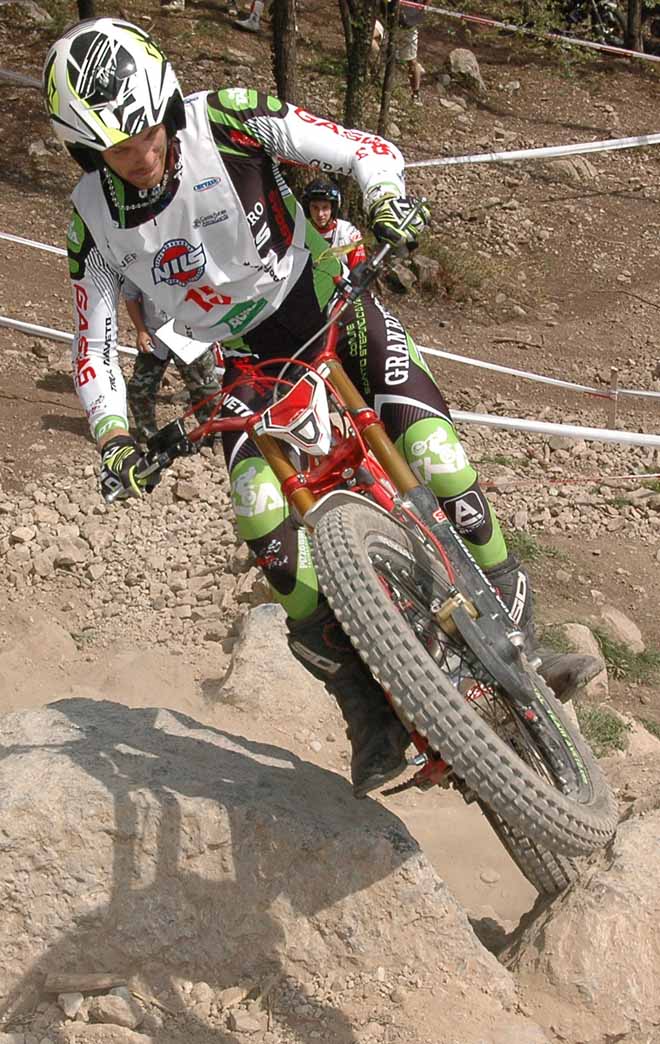 EUROPE CHAMPIONSHIP: 3. Francesc MORET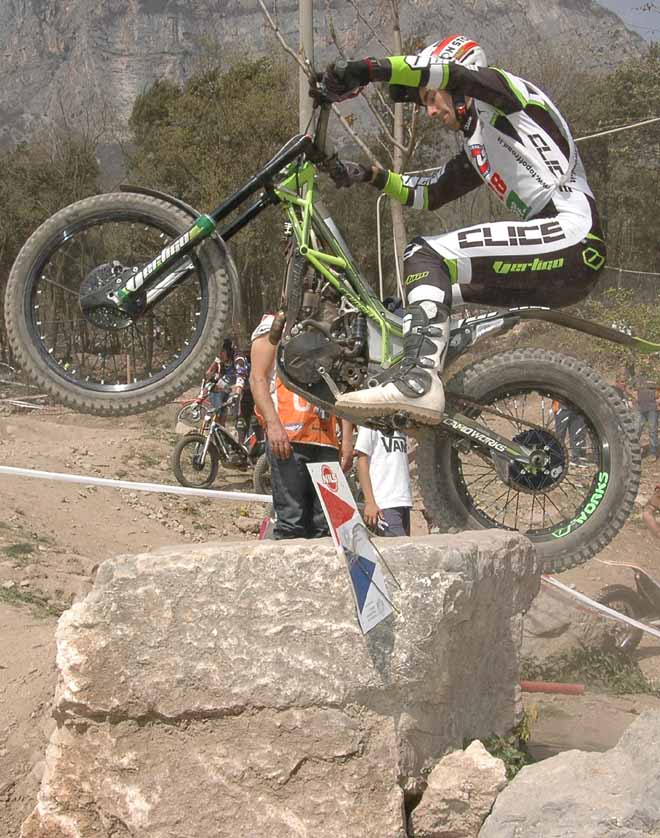 EUROPE CHAMPIONSHIP: 4. Quentin CARLES DE CAUDEMBERG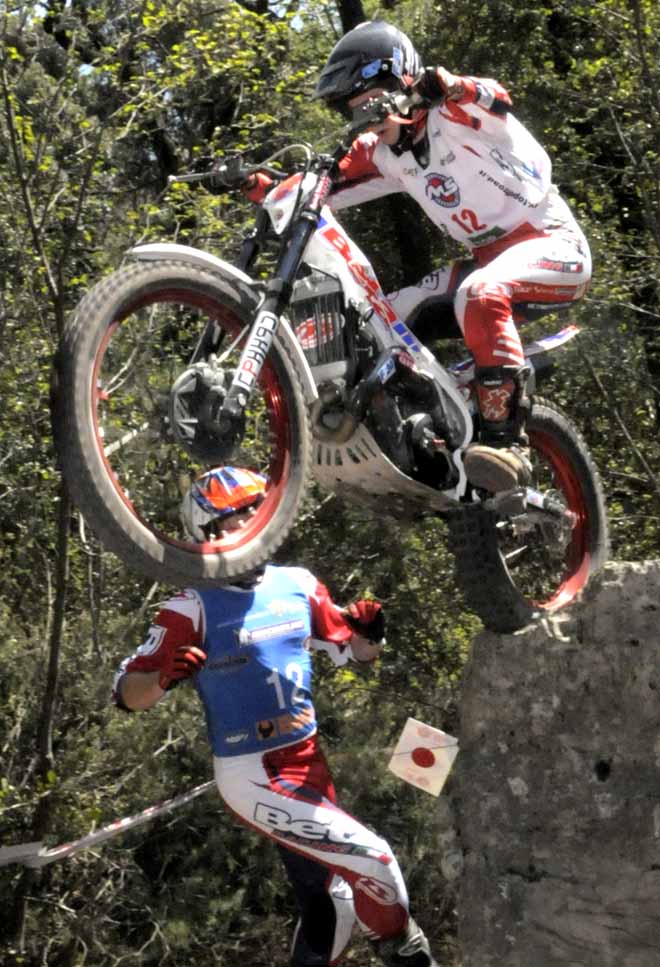 EUROPE CHAMPIONSHIP: 5. Gabriele GIARBA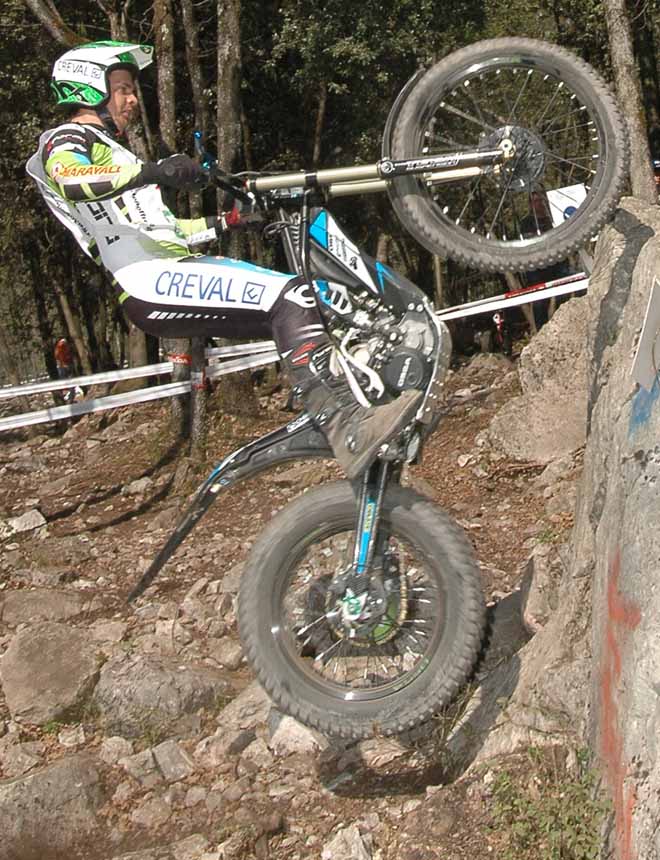 JUNIOR CUP: 1. Pierre SAUVAGE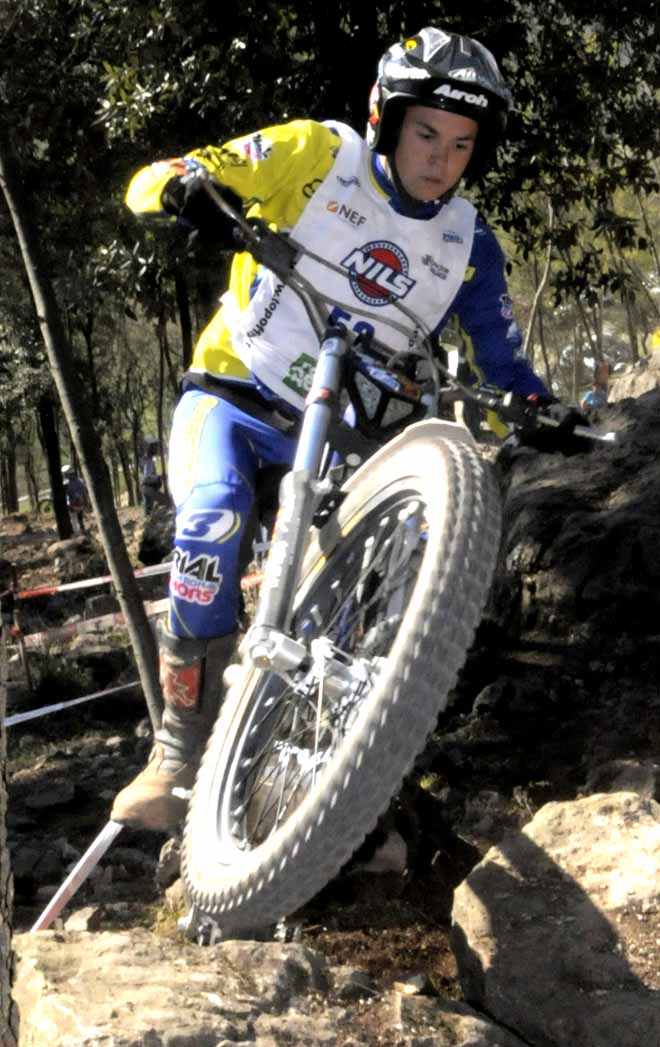 JUNIOR CUP: 2. Julian BERNTSEN
JUNIOR CUP: 3. Max FAUDE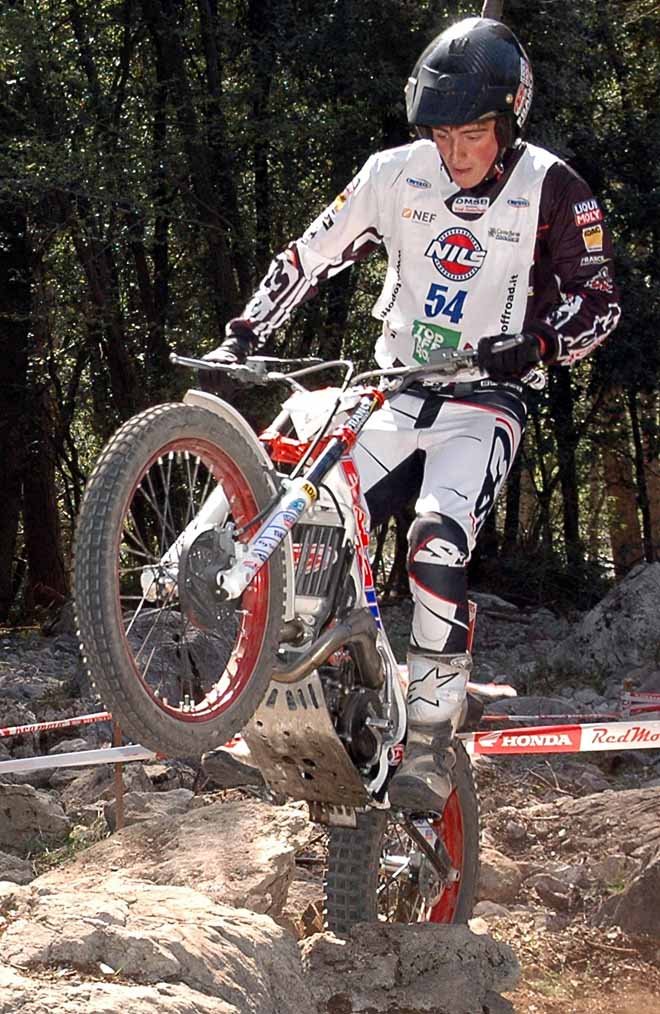 JUNIOR CUP: 4. Luca CORVI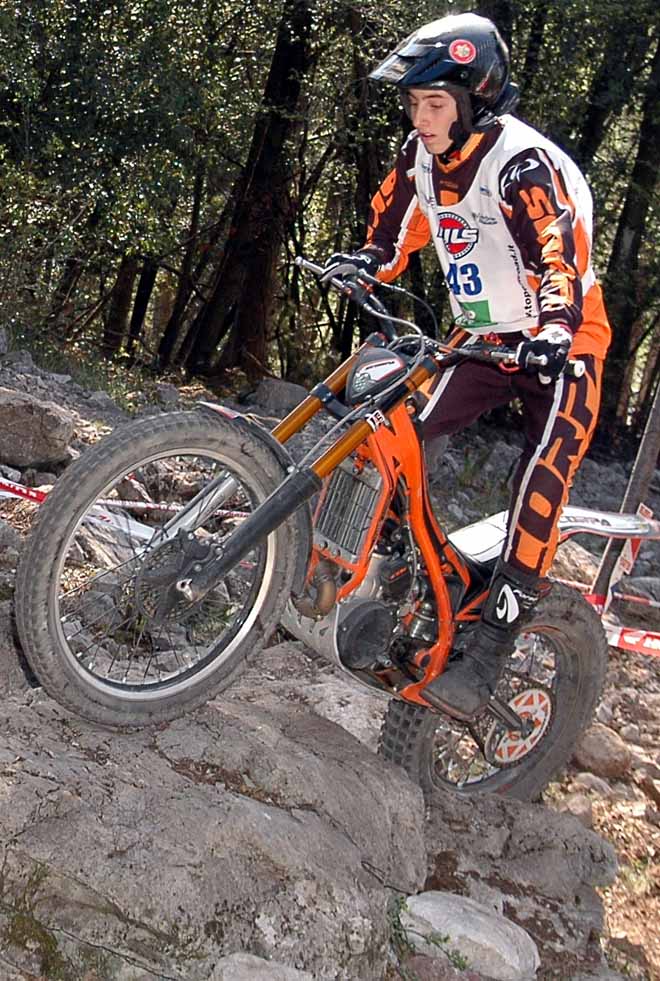 JUNIOR CUP: 5. Marius CHRISTIANSEN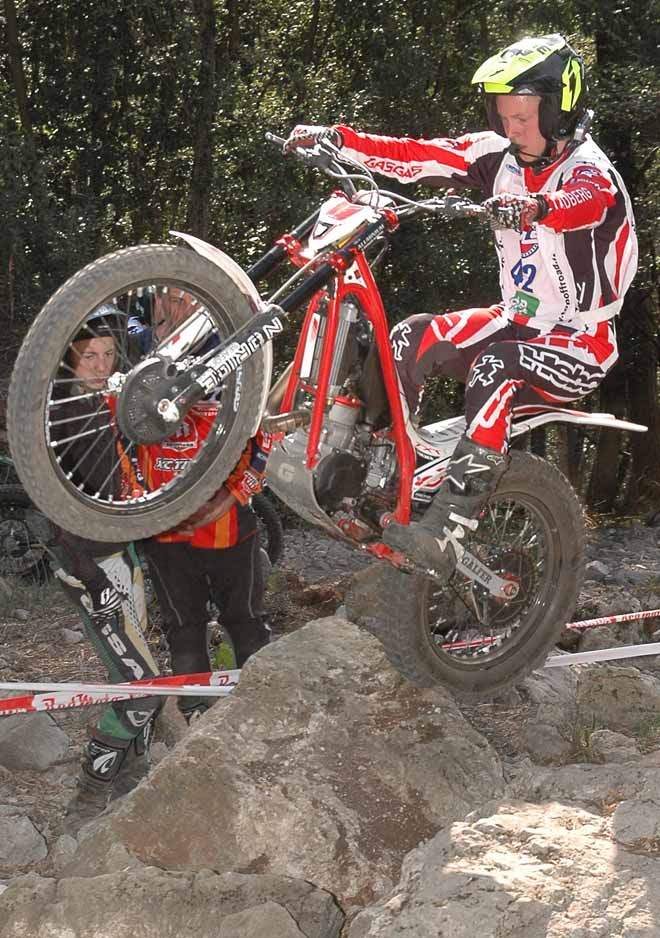 OVER 40 CUP: 1. Valter FELTRINELLI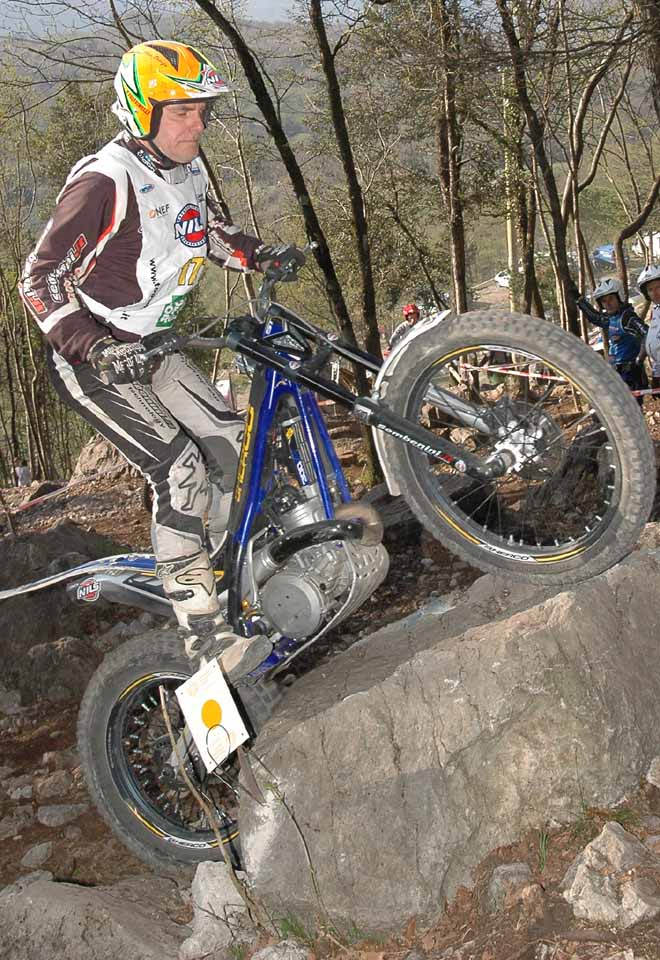 OVER 40 CUP: 2. John VAN VEELEN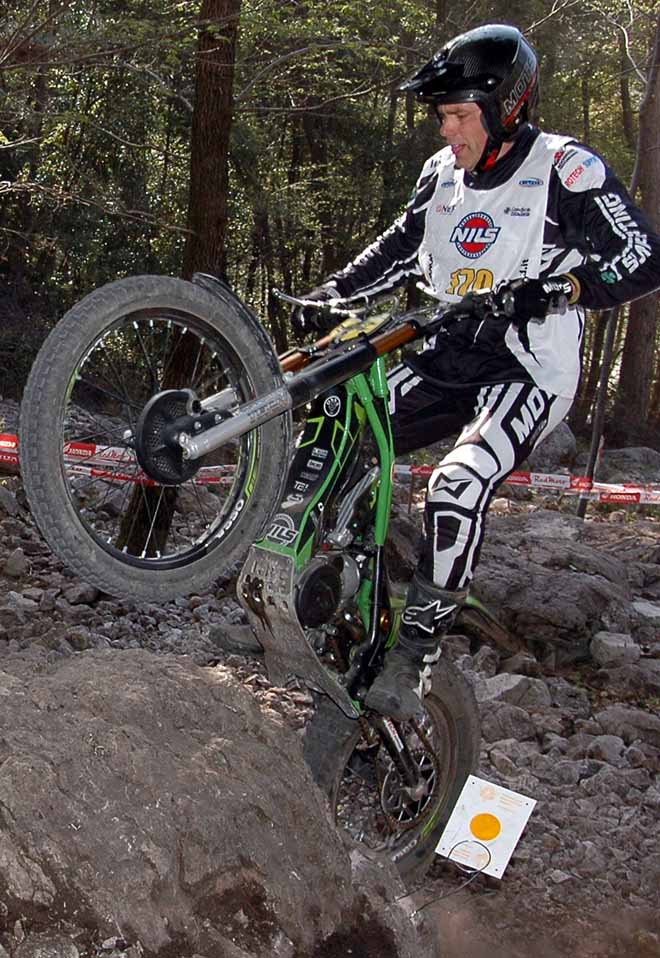 INTERNATIONAL : 1. Tobias MULLER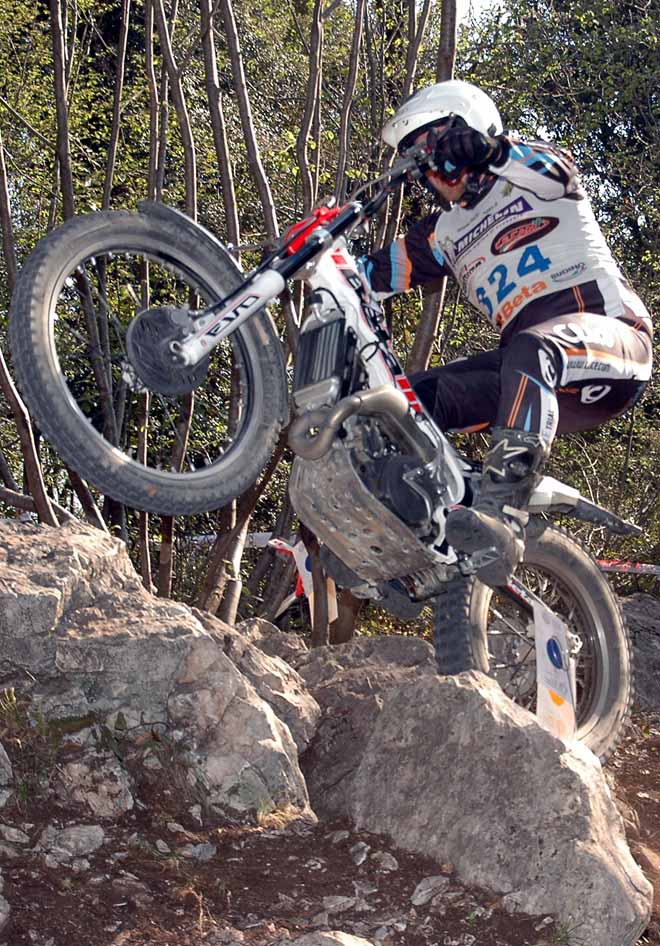 INTERNATIONAL : 2. Andrea PANTEGHINI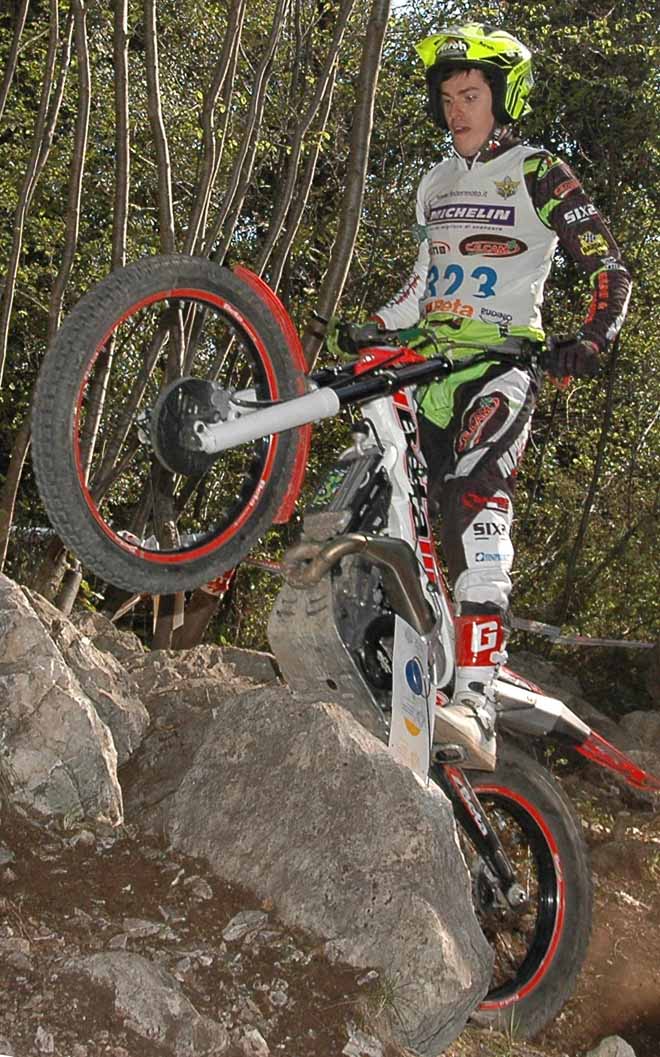 INTERNATIONAL : 3. Mathias BECKER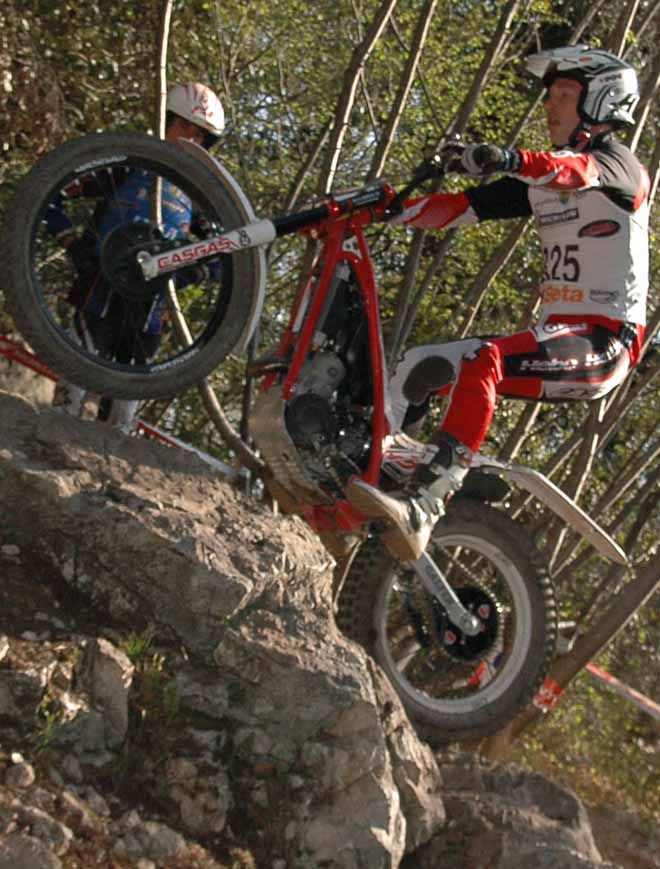 INTERNATIONAL 2: 1. Mattia PETRONIO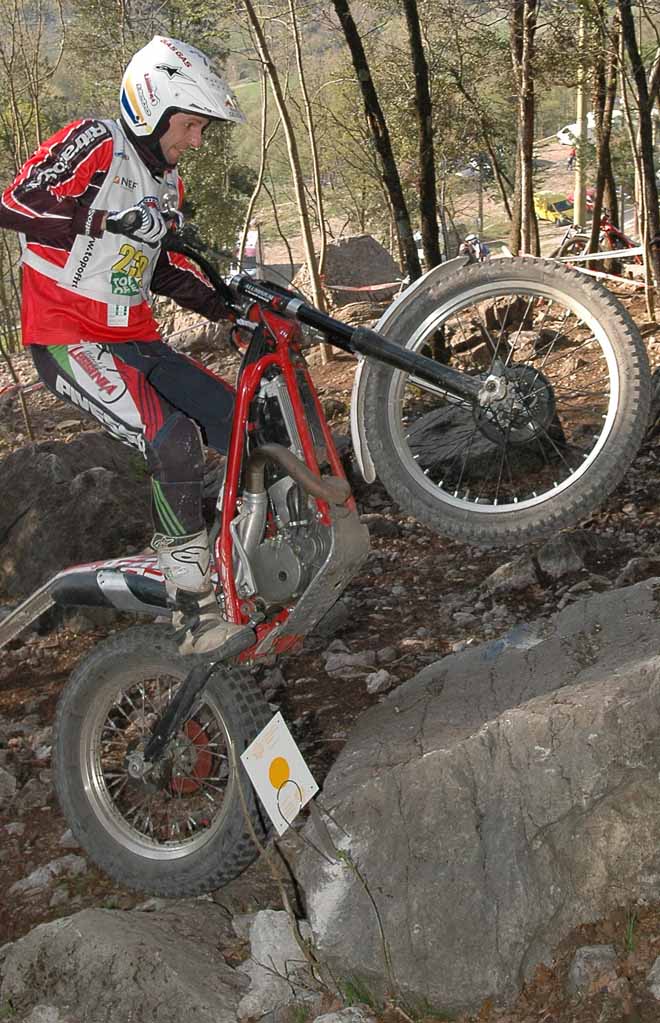 INTERNATIONAL 2: 2. Stefano REIGL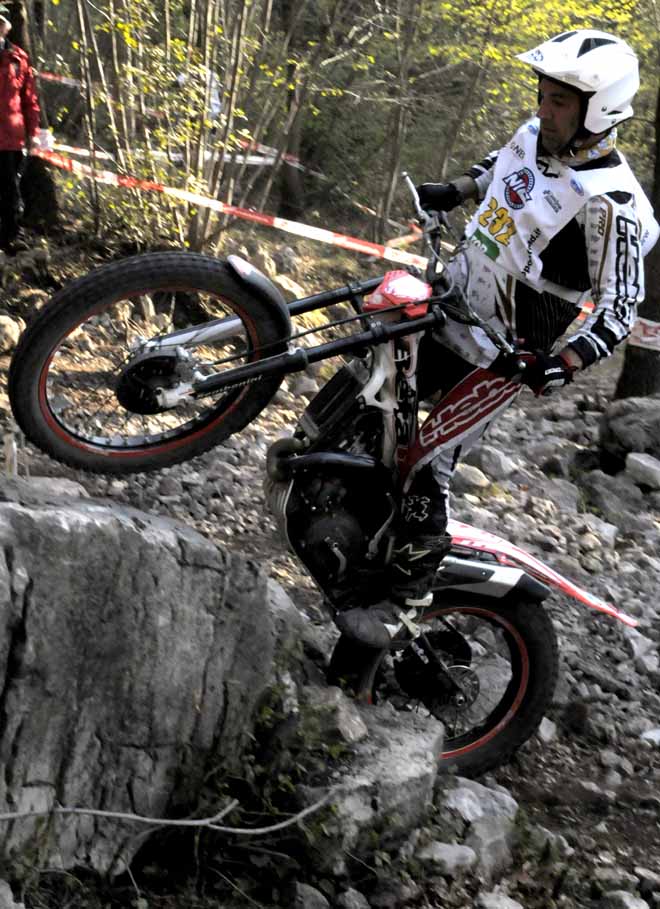 INTERNATIONAL 2: 3. Emiliano BISOGNO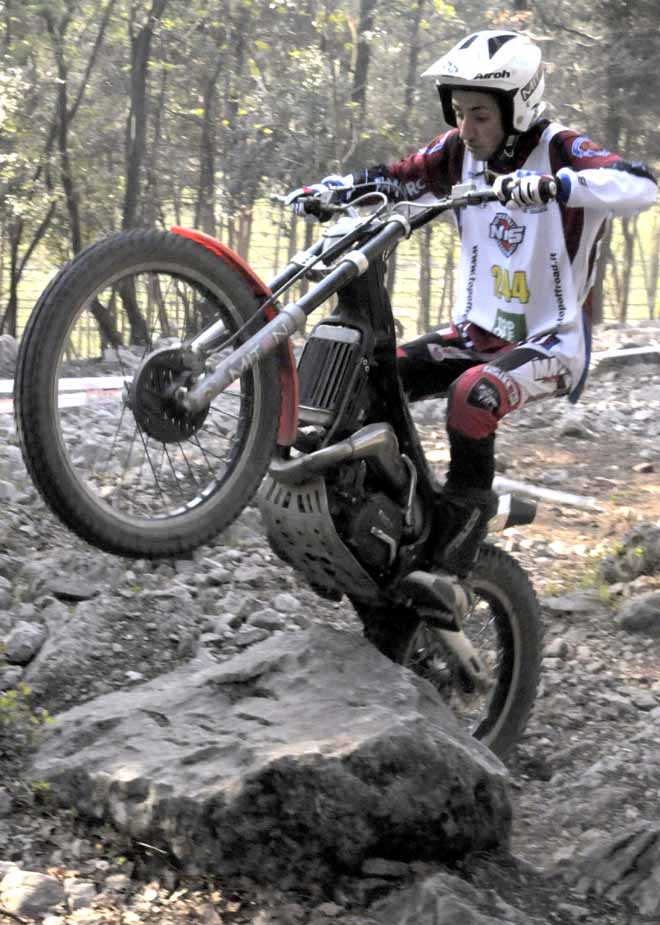 ---------------------------------------------------------------------------------------
press releases ---- comunicati stampa
---------------------------------------------------------------------------------------

---------------------------------------------------------------------------------------