19/07/15 - Coquelin recouped his losses and won the second day!

Steven Coquelin (Gas Gas) got his revenge and topped the Europe class, but Gianluca Tournour (Gas Gas) finishing in second place, stretched in the overall standings.

The third round of the FIM Europe Trials Championship was held on the same place, same loop of the day before, in Luserna San Giovanni, Italy. The heavy showers dropped in the night before made all the sections in the wood more difficult. Moreover one section was also modified by organizers on behaf of a decision taken by the Jury Meeting, to make it harder, as the best riders wished to have. As result in many sections very few riders were able to clean .

The winner started earlier and took a slight advantage because he found the rocks not too dirty by the mud drawn by the previous riders. Thanks to his first loop score of 16 marks, he staked soon a claim on himself as possible winner. The last two riders to start were Tournour and the day before winner Francisc Moret (Vertigo) and nevertheless their undeniable virtue, some "fives" fell on their heads, aboveall on Moret.

At the turning point Tournour scored 21, while Moret 31! Between them on provisionary podium position, Hakon Pedersen (Ossa) who scored 25. The recover of Tournour in the second lap was not enough to tear away the win from the Frenhman's. Moret also gained one position and grasped the rostrum. In the overall standings, Tournour leads with 270 points, ahead of Moret (255).

Italian Luca Corvi (Scorpa) won the Junior class by one single mark on the previous winner, Pierre Sauvage (Sherco). It has been a very tight battle. At half competition the leader was Julian Bernsten (Gas gas) able to let on the ground only 16 points. Sauvage was behind with 22, while the future winner chased them scoring 23. Thanks to a masterpiece second lap (just 12 errors) , Corvi climbed the highest step of podium. Bernsten worsening to 27 his score and slid to third place.

Still Vladimir Kothay (Ossa) the winner in the Over 40 class, but the first four riders were very close: all in just 4 marks. Kothay started very well and earned a consistent lead at the end of first lap: 12 marks against 19 scored by Valter Feltrinelli (Sherco) and German Alois Thoma(Jtg). But his failing second lap (20) risked to throw away everything. He was lucky his rivals did not take this chance, and he kept the leadership by 2 points. Second was Thoma, ahead of John Van Veelen (Ossa). In fourth Feltrinelli.

Same positions of the day before in the International 1 class, where Andrea Soulier (Sherco) easily topped again the podium. In the International 2 Austrian Alois Senfter (Beta) put all behind him.

Next round in Bilstain, Belgium on 16th of August.

VIDEO by this week, sorry but we were involved in the organization!


---------------------------------------------------------------------------------------

Coquelin si riscatta e vince il secondo giorno, ma Tournour, secondo, allunga...


Due giornate di grande sport a Luserna San Giovanni nello scorso week-end. Due gare valide per il Campionato Europeo di Trial con vittorie nella categoria più importante dello spagnolo Francisc Moret su Vertigo e del francese Steven Coquelin su Gas Gas. Ma con due secondi posti il leader del campionato il valsusino Gianluca Tournour (Gas Gas) ha rafforzato la sua posizione, allungando sugli avversari. In ottima forma anche Matteo Poi dopo in divorzio con l'Ossa, ora in sella ad una Scorpa, che ha portato a casa un quinto ed un quarto posto, risultando il secondo dei piloti italiani.

Nella Junior Luca Corvi (Scorpa) ci ha fatto sentire l'inno di Mameli il secondo giorno , mentre al sabato aveva collezionato un interessante terzo posto. Nella Over 40 dominata dallo slovacco Vladimir Kothay (Ossa) il migliore azzurro è risultato ancora Valter Feltrinelli (Sherco) che ha portato a casa un podio ed un quarto posto. Senza discussione la vittoria di Andrea Soulier (Sherco) nella Internazionali 1, dove ha letteralmente dominato.

Il percorso si snodava su un giro di circa 10 km, dove sono state disegnate 15 zone controllate, risultate perfettamente idonee per tutte le classi, sia al sabato sia alla domenica, dove a causa della pioggia caduta nella notte, i punteggi sono stati più alti. Nonostante il caldo afoso che non ha risparmiato la nostra penisola ed anche parte dell'Europa, una settantina di concorrenti sono partiti e tutti sono riusciti a portare a termine la gara, elargendo pareri favorevoli per il livello degli ostacoli scelti dagli organizzatori.

Un giusto riconoscimento per un lavoro iniziato più di sei mesi fa. Anche il Corpo Forestale, da queste parti sempre molto temuto , ha ammesso che le scelte fatte sono state ad impatto ambientale minimo e quindi approvate incondizionatamente. Un grande aiuto il moto club Alpi Ovest lo ha avuto anche dalla Federazione Italiana, presente con la struttura tipo ed il personale di stesura classifiche, speaker, logistica. Dal punto di vista della comunicazione sul quotidiano La Stampa ci sono stati due servizi con foto di ampie dimensioni, cosa che non succedeva da tempo

Anche il concorso riservato ai ragazzi sul tema Il Trial è ... ha trovato una spazio alla premiazione con la consegna dei DVD di invito a provare il Trial ai partecipanti presenti.


------------------------------------------------------------------------------------------
CLASSIFICHE della GARA /RESULTS of today COMPETITION:
CAMPIONATO / OVERALL STANDING: Europe
CAMPIONATO / OVERALL STANDING: Junior
CAMPIONATO / OVERALL STANDING: Over 40
------------------------------------------------------------------------------------------
------------------------------------------------------------------------------------------
------------------------------------------------------------------------------------------
EUROPE CHAMPIONSHIP: 1. Steven COQUELIN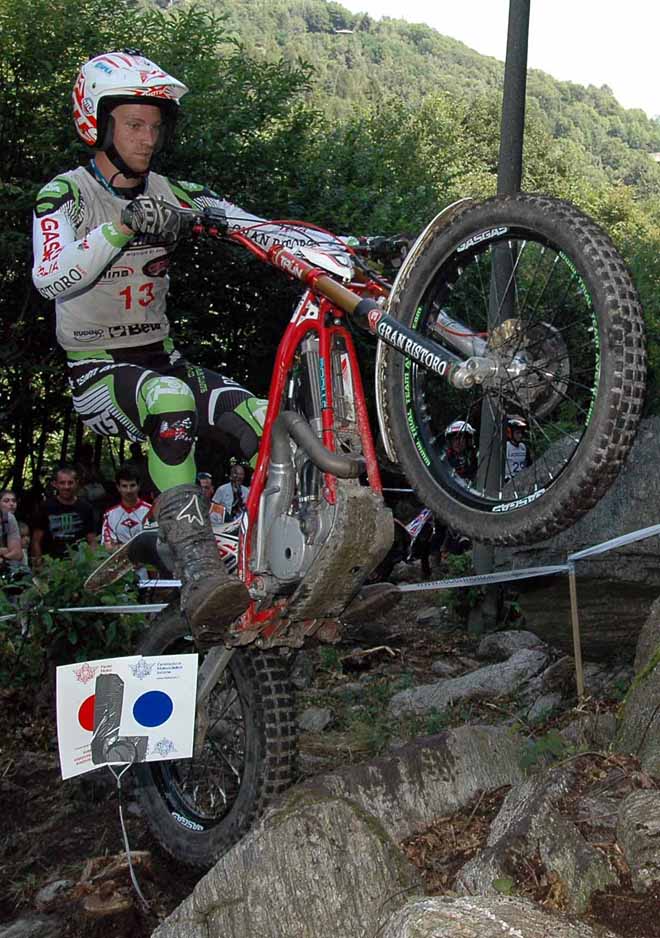 EUROPE CHAMPIONSHIP: 2. Gianluca TOURNOUR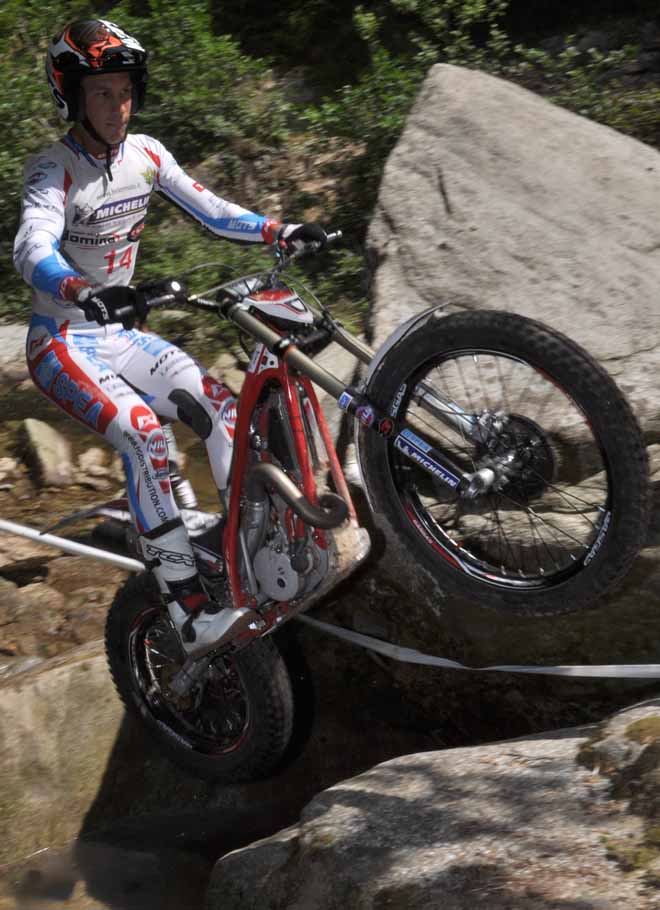 EUROPE CHAMPIONSHIP: 3. Francisc MORET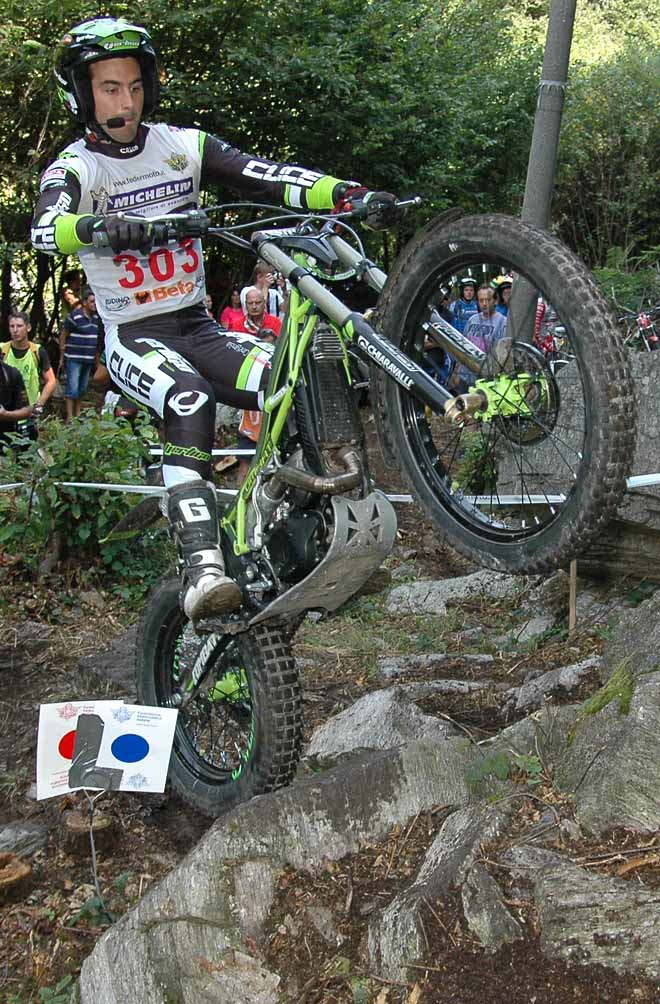 EUROPE CHAMPIONSHIP: 4. Matteo POLI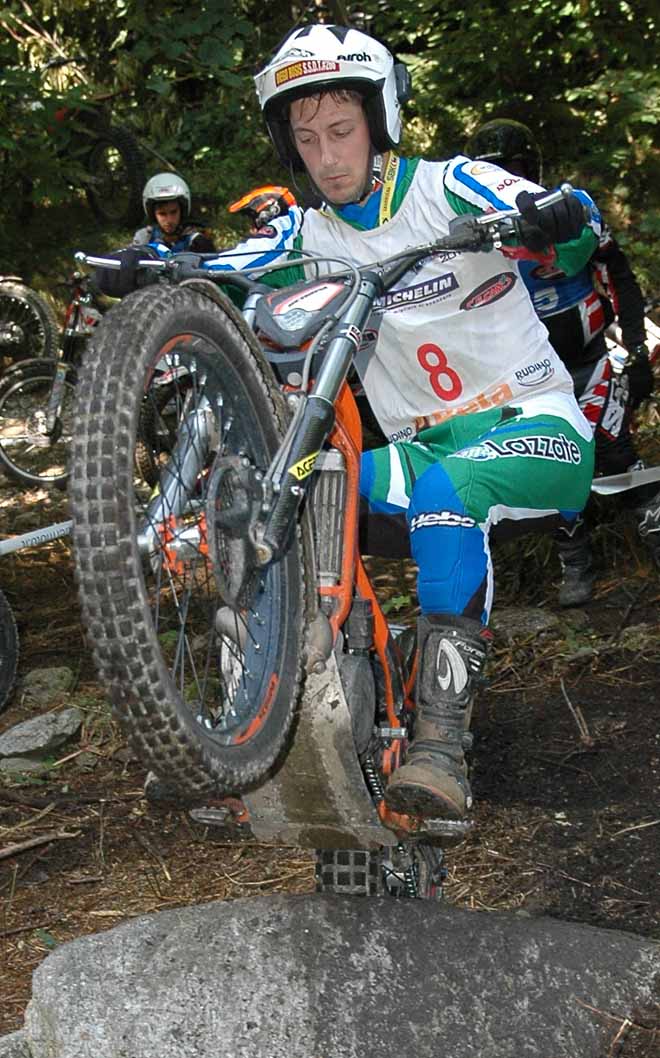 EUROPE CHAMPIONSHIP: 5. Pietro FIOLETTI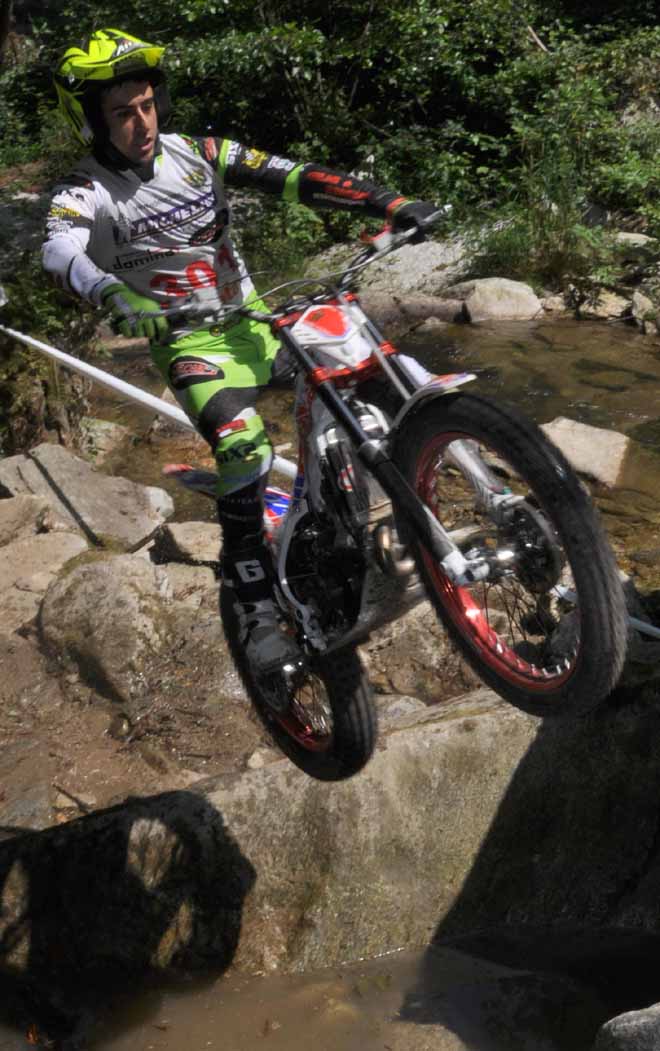 EUROPE CHAMPIONSHIP: 6. Hakon PEDERSEN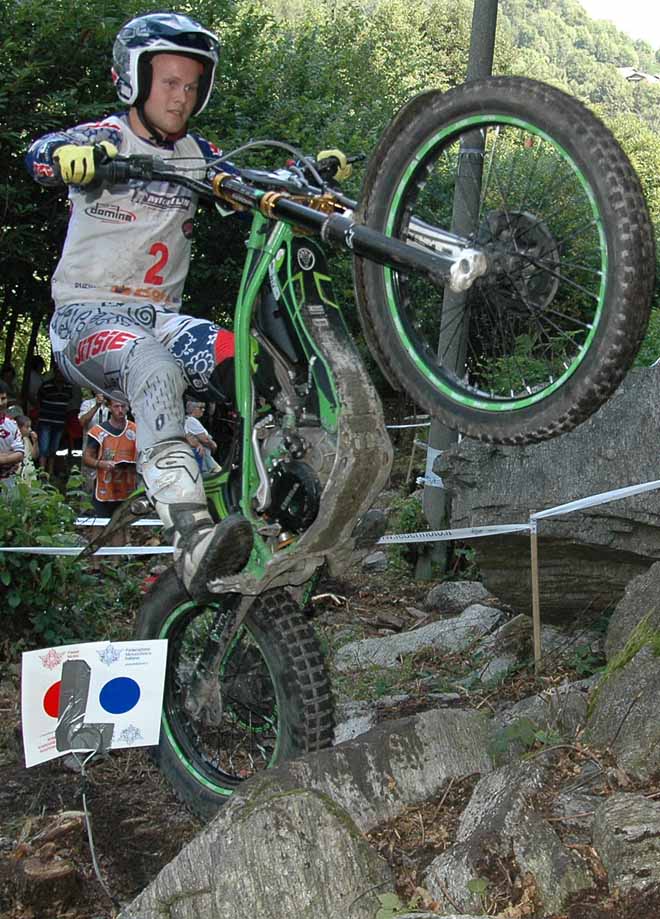 JUNIOR CUP: 1. Luca CORVI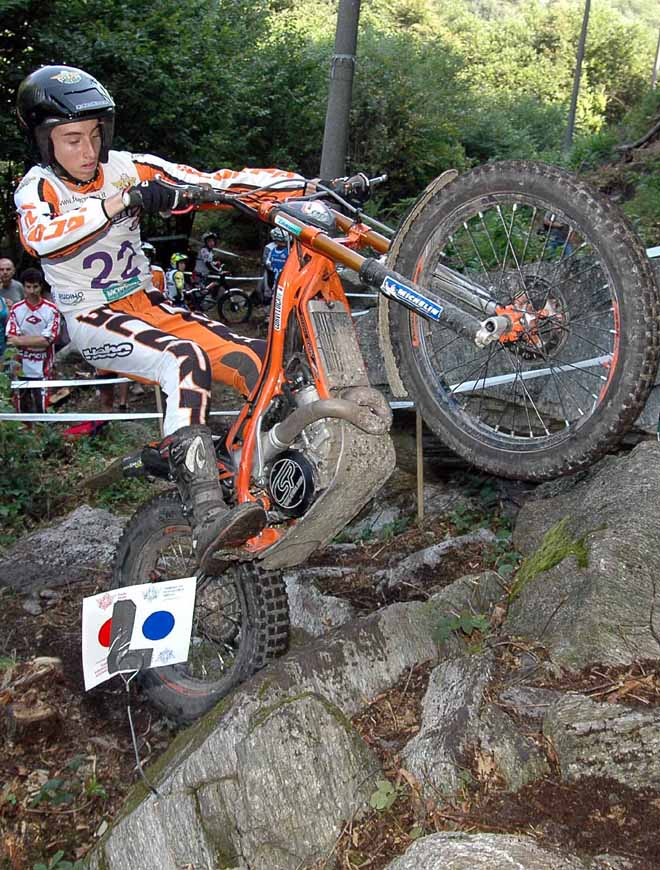 JUNIOR CUP: 2. Pierre SAUVAGE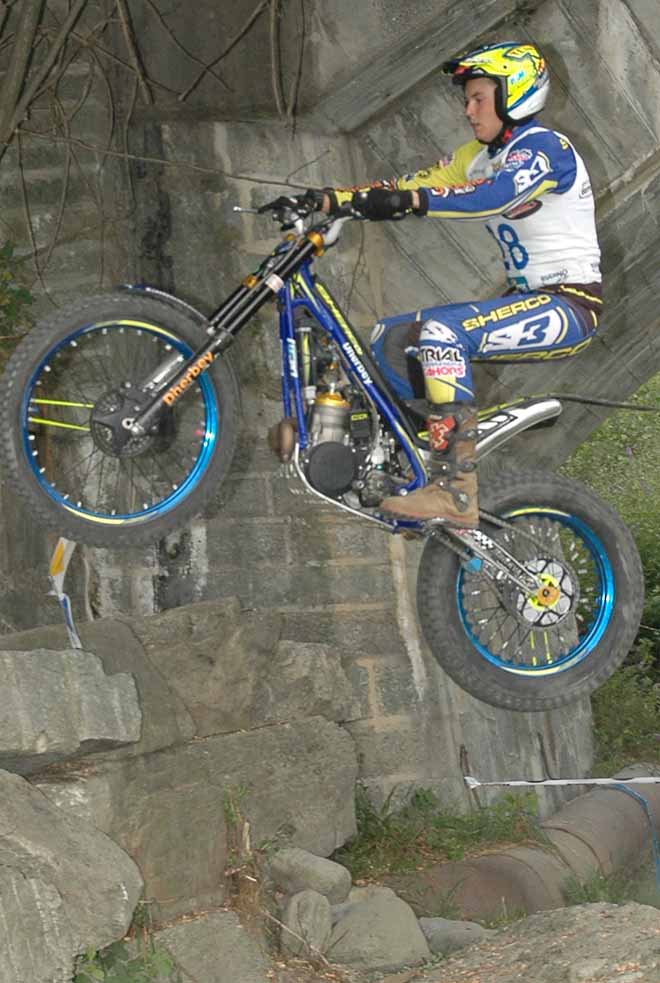 JUNIOR CUP: 3. Julian BERNTSEN
OVER 40 CUP: 1. Vladimir KOTHAY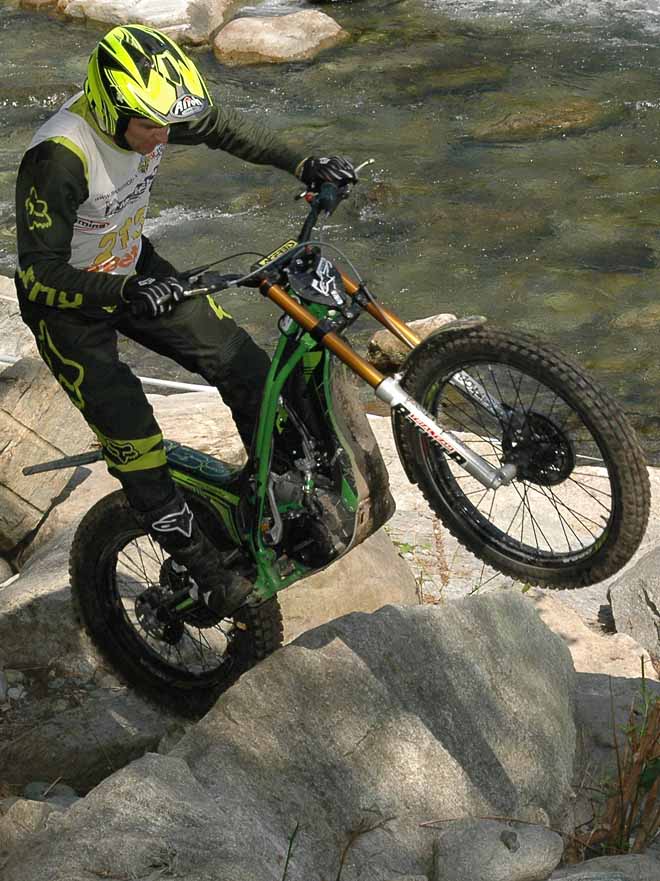 INTERNATIONAL 1: 1. Andrea SOULIER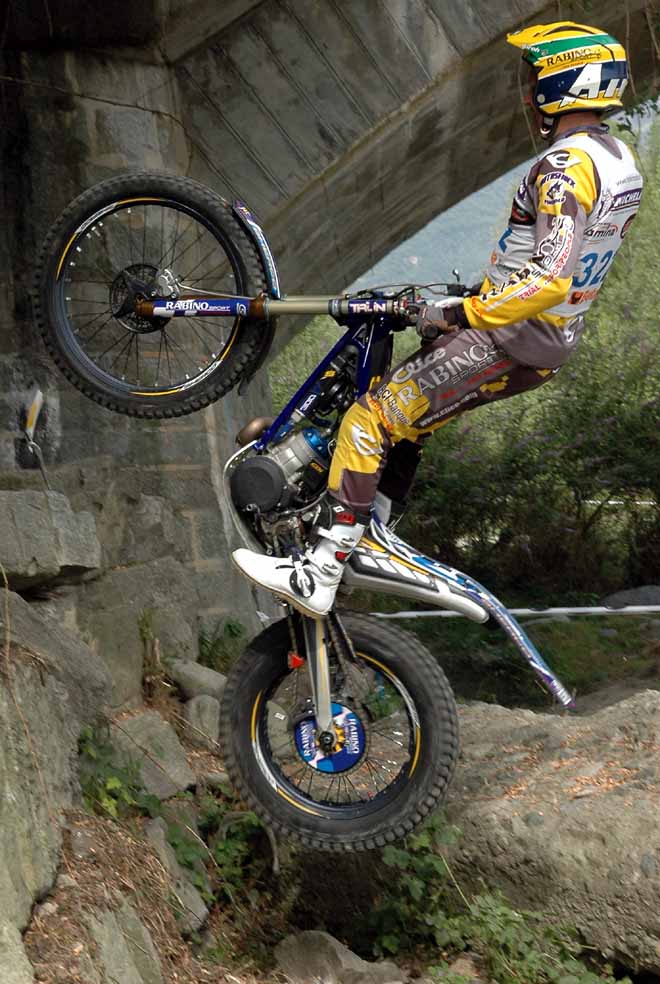 ---------------------------------------------------------------------------------------
press releases ---- comunicati stampa
---------------------------------------------------------------------------------------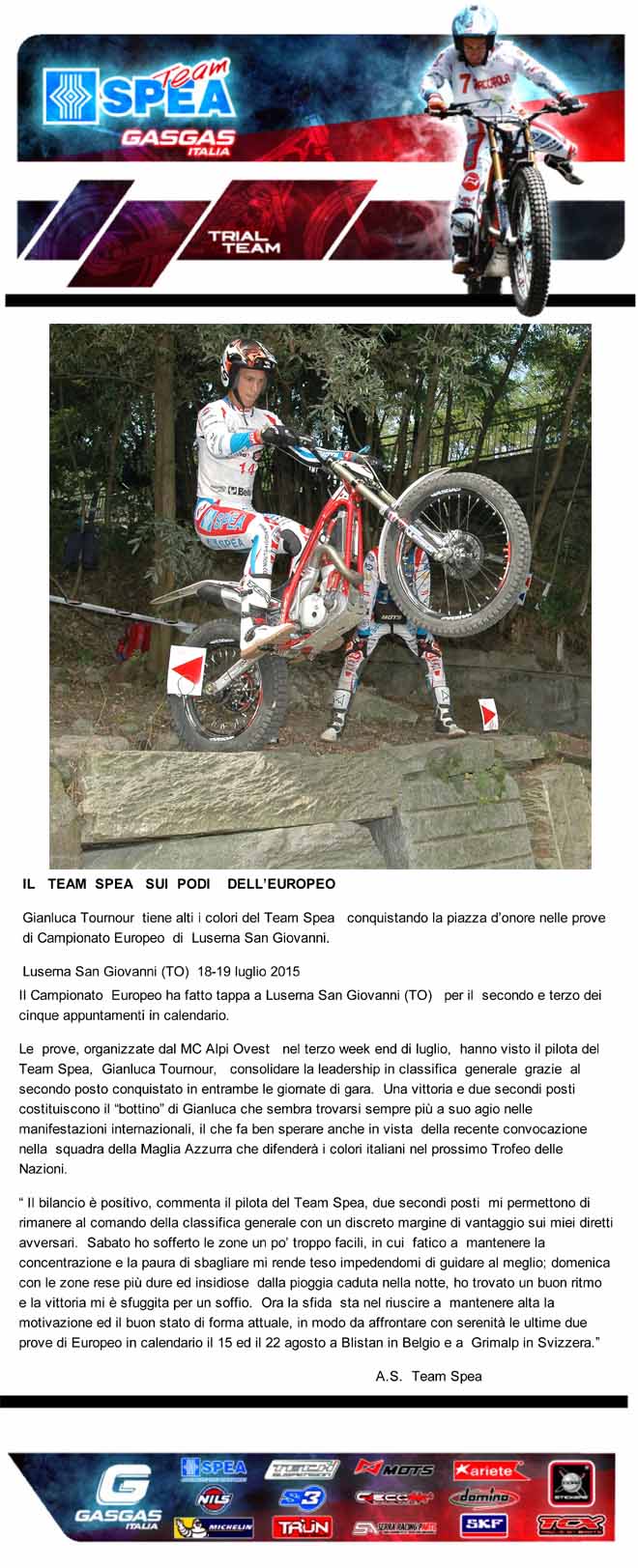 ---------------------------------------------------------------------------------------