15/08/15, Bilstain, Belgium - FIM Europe Women's and Youth's on the scene

Theresa Bauml (Ossa) and Toby Martyn (Beta) topped the podium of the main classes in the second round of the FIM Europe Trial Women and Youth championship, held on the famous venue of Bilstain, North-East of Belgium.

On sections quite slippery due to the rain dropped in the night before, all the riders' scores were higher than usual. The competition consisted of two loops with 12 sections each, according to what the rules ratify in these championships, reserved to the very young riders and to the women. Today it was the second but also the penultimate round, Indeed these series will end next Saturday in Grimmialp, Switzerland.

In the Youth class, Martyn reinforced his leadership putting a serious option on his possible crown, but he had hard time in defending himself from other brilliant riders. At the turning point he was chasing Sergio Piardi (Beta) able to score 22 marks, against his 24 point score. In third Jack Peace (Gas Gas) and Sondre Haga (Beta) made 27 mistakes. Martyn's second loop was simply a masterpiece: only 13 points lost! On the contrary Piardi worsened a bit (25) his previous performance and not only lost the primate, but slid to the third place, overtaken by Peace, too. In the overall standings Martyn has now 200 points, followed by Piardi and Peace with 155.

More uncertain the situation between the women. The prevous winner Sara Trentini (Sherco) was able to stay barely on the podium, beaten by an oberwhelming Theresa Bauml (Ossa) who literally thrashed all her rivals, scoring less than half points of Bianca Huber (Gas Gas) finished runner-up. Bauml started soon very well, delivering her card at the end of first loop with just 17 marks. Huber in second place scored 29, while Trentini 37! This advantage gave her more confidence to complete her second loop with even 10 errors. Her win was more than deserved. In the overall standings, she is now leading with 185 points, while Trentini and Huber are behind with 170.

Besides the categories valid for the championships, there were other two's called International, one level lower, that grouped many riders almost ready to jump to the more quoted ones.

Between the Youth's the win went to Marco Gautiero (Scorpa) who put behind himself Linus Almthen (Ossa) and Mikkel Brade (Beta) in this order. Good to see 21 riders attending this class.

Selin Meling (Beta) won the International Women preceding Alicia Robinson (Beta) and Susan Dohmen (Gas Gas).


---------------------------------------------------------------------------------------

Sulla scena l'europeo femminile e giovani

Theresa Bauml (Ossa) e Toby Martyn (Beta)hanno svettato nelle classi più importanti della seconda prova del FIM Europe Trial Women and Youth championship, corso nella famosa area di Bilstain, Nord-Est del Belgio.

Su zone decisamente viscide per la pioggia caduta nella notte prima, tutti i piloti hanno fatto segnare punteggi più alti del solito. Gara di 2 giri con 12 zone ciascuno, secondo quanto sancito dal regolamento di questi campionati riservati ai giovanissimi ed alle donne. Oggi si trattava della seconda ma anche penultima prova, visto che il campionato si chiuderà sabato prossimo a Grimmialp, Svizzera.

Nella classe Youth , Martyn ha rafforzato la sua leadership candidandosi seriamente al titolo finale, ma non è stato facile avere ragione dei suoi coriacei avversari. Al giro di boa era costretto ad inseguire Sergio Piardi (Beta) capace di un giro a 22 punti, contro i suoi 24 . Terzo Jack Peace (Gas Gas) e Sondre Haga (Beta) con 27 errori. Il secondo giro di Martyn è stato semplicemente un capolavoro: solo 13 punti! Al contrario Piardi ha peggiorato leggermente (25) e non solo ha perso il primato, ma è anche scivolato al terzo posto, superato anche da Peace. In campionato Martyn ha ora 200 points, seguito da Piardi e Peace con 155.

Più ingarbugliata la situazione tra le donne. La vincitrice precedente, Sara Trentini (Sherco) è stata appena sul podio, battuta da un'irresistibile Theresa Bauml (Ossa) che ha letteralmente stracciato le sua avversarie, totalizzando meno della metà di Bianca Huber (Gas Gas) finita seconda. Bauml è partita subito molto forte, consegnando il primo cartellino con soli 17 punti. La Huber seconda ne aveva 29, mentre Sara 37! Questo vantaggio le ha dato ancora più fiducia tanto di finire il secondo giro con addirittura solo 10 errori. Una vittoria più che meritata. In campionato, ora conduce con 185 points,mentre Sara e la Huber sono dietro a 170.

Oltre alle categorie valide per i campionati, c'erano le due chiamate Internazionali, di livello più basso, che raggruppano quesi piloti/esse quasi pronti a fare il salto tra i migliori.

Tra gli Youth la vittoria è andata a Marco Gautiero (Scorpa) si è messo alle spalle Linus Almthen (Ossa) e Mikkel Brade (Beta) in questo ordine. Fa piacere annotare 21 piloti partecipanti in questa classe.

Selin Meling (Beta) ha vinto la International Women precedendo Alicia Robinson (Beta) e Susan Dohmen (Gas Gas).


------------------------------------------------------------------------------------------
CLASSIFICHE/RESULTS:
WOMEN
--
YOUTH
--
WOMEN INTERNATIONAL
--
YOUTH INTERNATIONAL
--
------------------------------------------------------------------------------------------
CAMPIONATO / OVERALL STANDING: Women
Youth
------------------------------------------------------------------------------------------
WOMEN CHAMPIONSHIP: 1. Theresa BAUML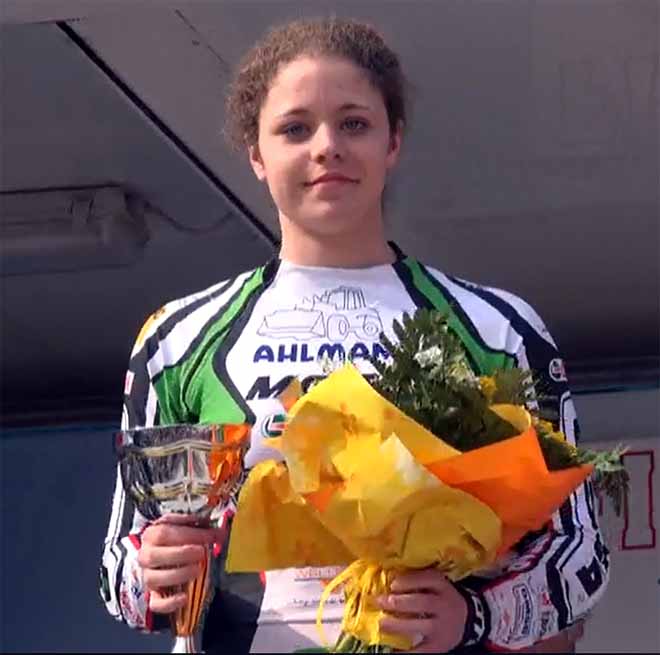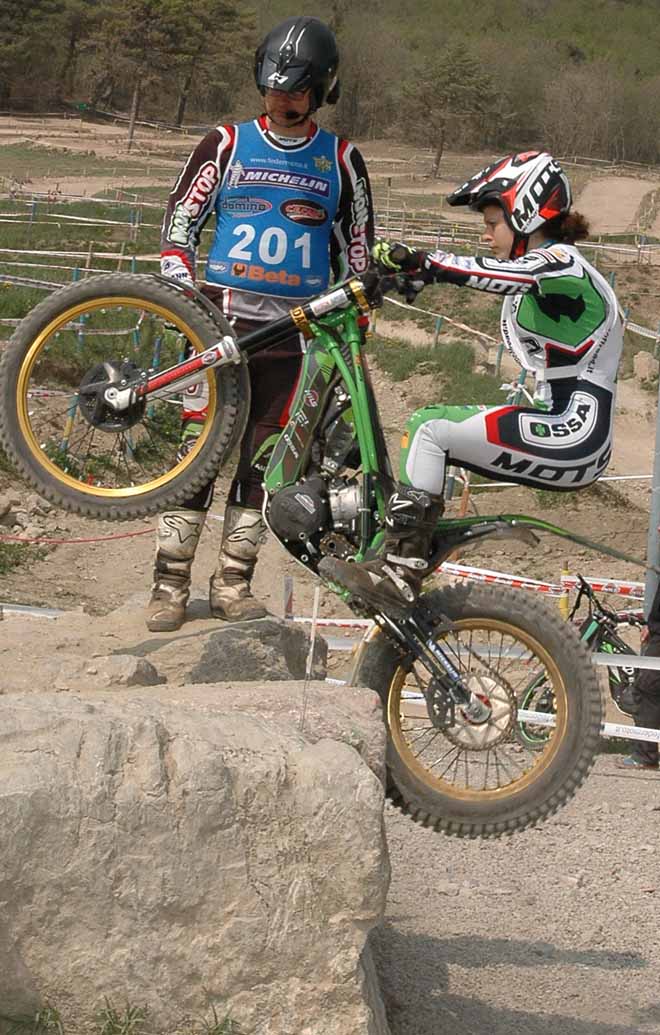 WOMEN CHAMPIONSHIP: 2. Bianca HUBER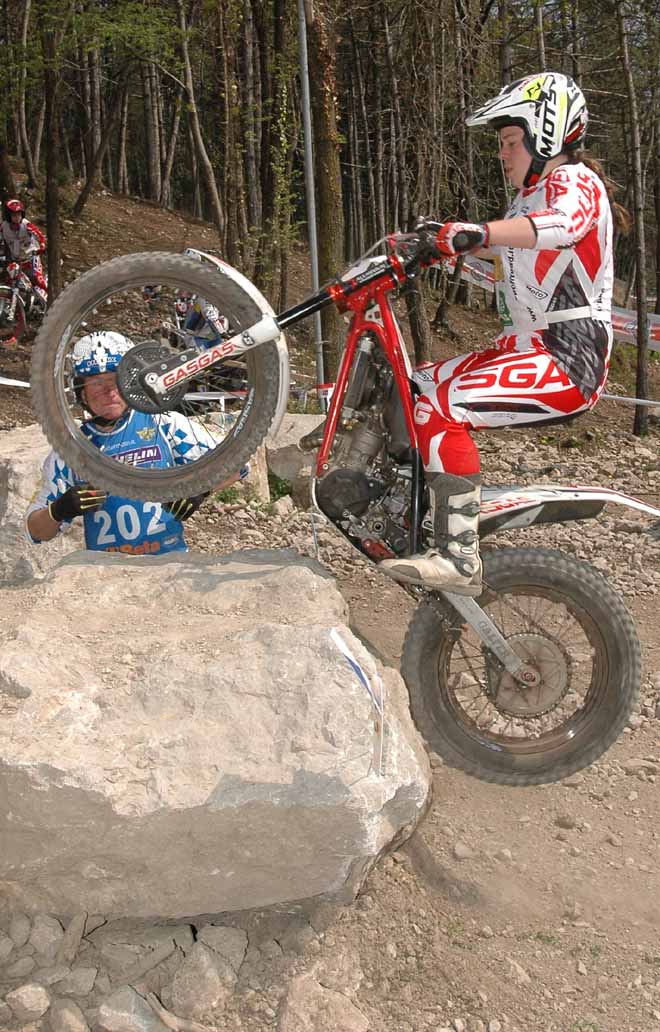 WOMEN CHAMPIONSHIP: 3. Sara TRENTNI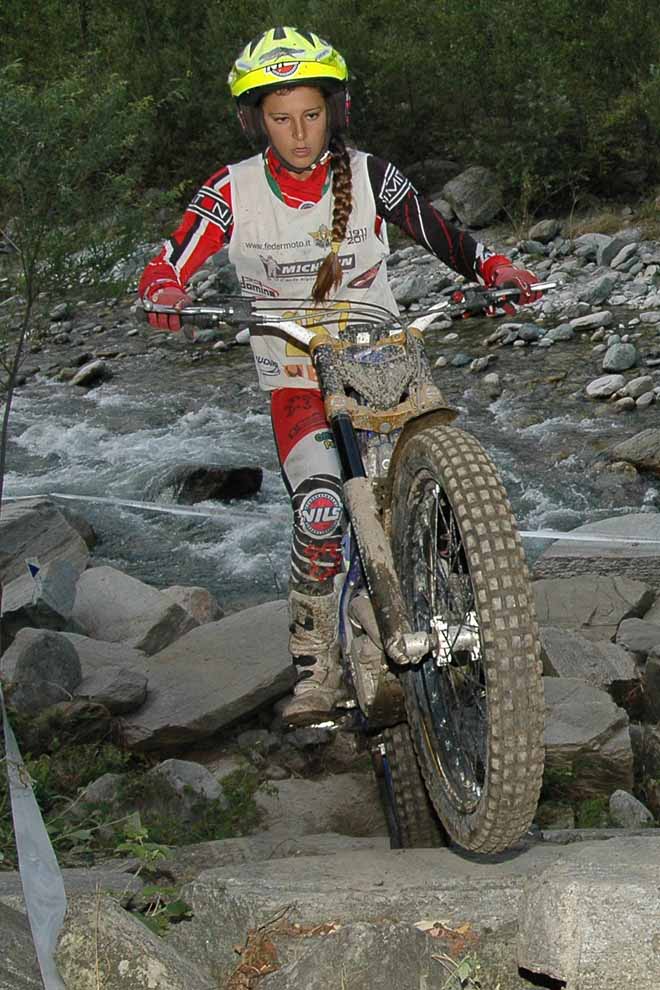 YOUTH CHAMPIONSHIP: 1. Toby MARTYN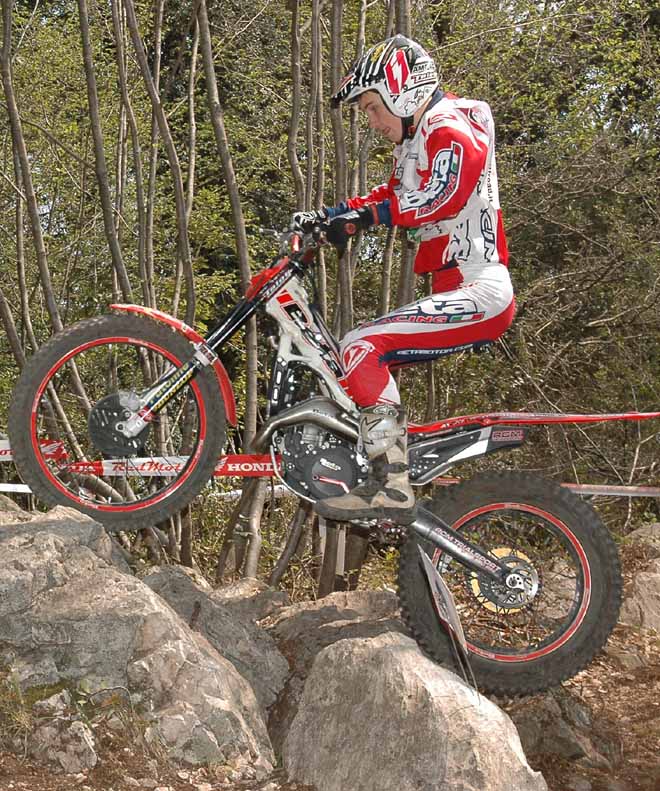 YOUTH CHAMPIONSHIP: 2. Jack PEACE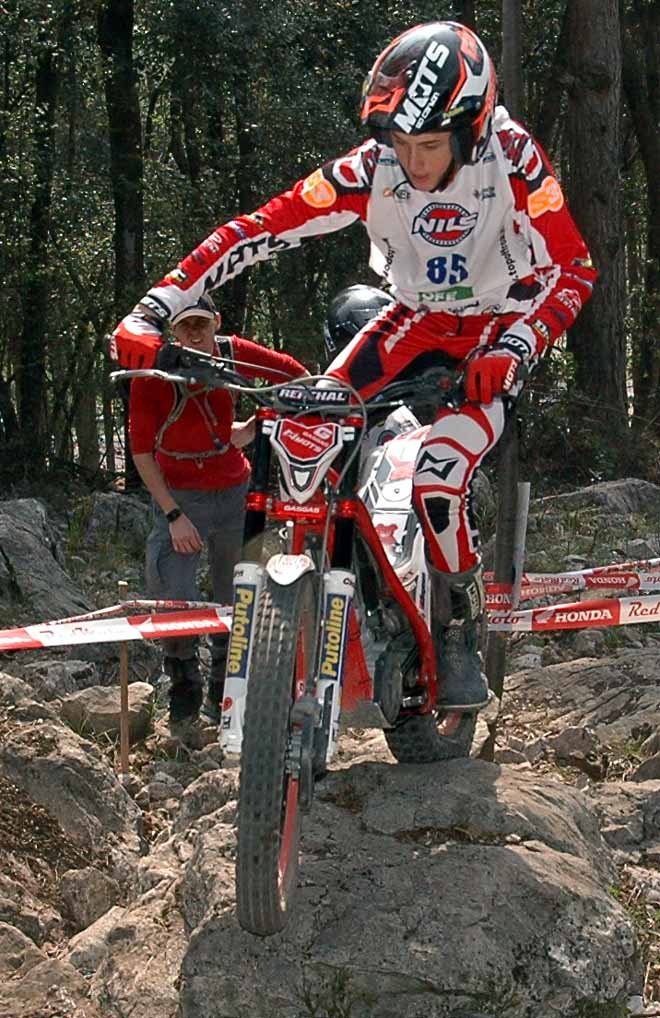 YOUTH CHAMPIONSHIP: 3. Sergio PIARDI