03/01/15 - Bou opens his title defence in style

Reigning and already eight times FIM X-Trial World Champion Toni Bou – Repsol Honda started his 2015 campaign with a resounding victory at the opening round of the new series held in Sheffield, Great Britain. Bou finished both qualification and the final on a single mark each time and left even his closest rivals in his wake. Once again Albert Cabestany – Sherco was the runner up at round one as Adam Raga Gas – Gas made it an all-Spanish podium first time out. Jeroni Fajardo – Beta completed Spain's clean sweep on the night as he placed fourth with just two marks splitting the lower three positions in the final.

Qualification has now reverted to a more traditional format with all eight entrants riding six sections during the opening lap, and then the four riders with the lowest scores transferring to the final. Wildcard protagonist Michael Brown – Gas Gas was first out along with Eddie Karlsson – Montesa, as the young Swedish rider made his debut in the series. Neither faired well despite their best attempts and were never really in contention to qualify as they scored twenty-six and thirty mark totals respectively.

Britain's James Dabill – Vertigo brought the arena to its feet as he opened his account with a classy initial clean in the first section to take an instant advantage over Alexandre Ferrer – Sherco who completed the second pairing. Although Dabill was to produce other moments of brilliance on his Vertigo debut he eventually had to concede his lead to the French rider as Ferrer moved to the top of the interim rankings with a total of eighteen marks, two less than that recorded by James come the end. None of the initial four riders were to make it through to the final as Karlsson, Brown, Dabill and Ferrer filled places eighth to fifth respectively.

The next pairing of Fajardo and Raga raised the bar as they became the first two riders to make it through the oil bottles in section two. However, both were unable to escape maximum points in the fourth hazard as they failed to conquer the large step towards the end of the hazard. Raga looked to have pioneered a new line, but was later penalised for his creative approach, a decision that did not change the overall result in any way as he still out scored Fajardo on nine marks compared to the tally of ten recorded by his Spanish rival. Both would transfer to the final, as did Bou and Cabestany the latter duo with relative ease. Toni only incurred a single time penalty in the final hazard whilst Albert's total of five was almost equally as impressive.

The four-man final got underway with a series of races to determine the ultimate starting order for the closing lap, but with none of the riders actually incurring any marks to carry forward. With a clean sheet, the climax to the event opened with a level playing field once again, but with Bou having a slight advantage due to him riding last, having won through the race sequence. Raga had the slightly unenviable task of riding each of the six sections in the final first having come off worst in the head to head battles.

Despite this Raga was Bou's nearest challenger initially, but saw his crusade fade with back-to-back fives in sections three and four. As Adam fell back Cabestany strengthened his position to eventually grab the runner's up berth on the night, although somewhat off the pace of Bou. Fajardo never really recovered from his early mistake in the second hazard and was always destined to be the worst of the Spanish quartet, although he will not be too displeased with his fourth spot. The series now pauses, with round two set to take place in Marseille, France at the end of the month.

Photos and news by FIM Press Release
------------------------------------------------------------------------------------------

Bou non si smentisce e vince la prima

La forma dell'otto volte campione del mondo indoor e' sempre quella. Nessun rilassamento dopo un periodo di vacanza dai campi di gara. Sempre concentrato ed al massimo dell'allenamento. Un punto nella fase di qualificazione ed un altro nella finale. Chi lo potra' mai battere?

Secondo Cabestany , terzo Raga e quarto Fajardo, come un film deja vu. Quartetto spagnolo dominante.

Cambiata la formula. Non piu' duelli che penalizzavano i concorrenti meno skillati nelle qualificazioni. Ognuno per se'. Ricordiamo che qui il regolamento consente stop e arretramento, con grande gioia per lo spettacolo e soprattutto per chi assiste come appassionato occasionale.

Prima uscita ufficiale per la Vertigo, con Dabill non ancora al massimo della forma. Viene battuto da Ferrer nella lotta per il quinto posto

Appuntamento il 31 a Marsiglia per la seconda prova.


------------------------------------------------------------------------------------------
------------> RESULTS
------------------------------------------------------------------------------------------
Toni Bou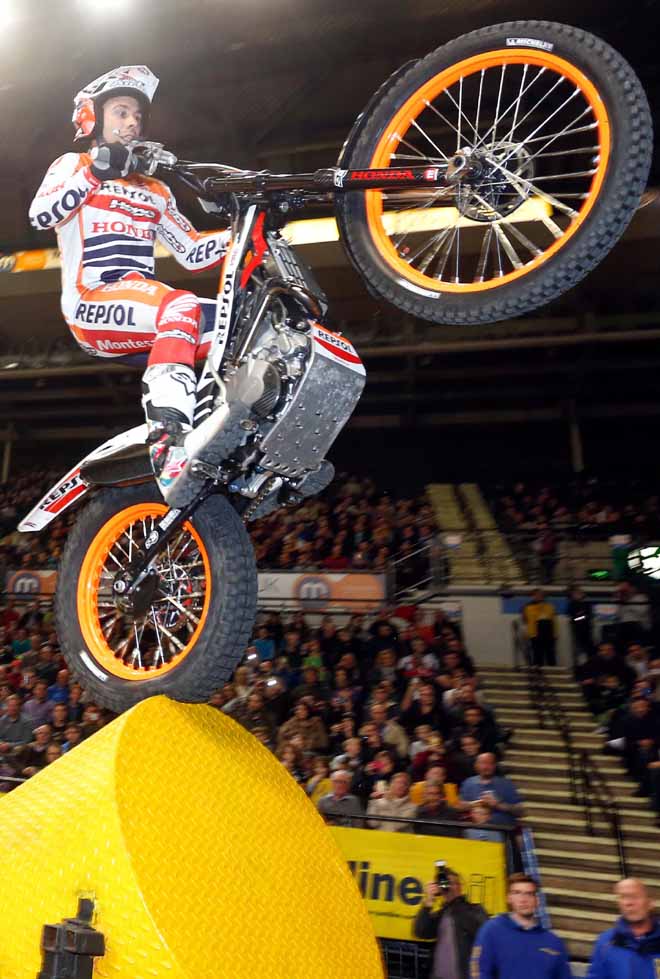 Albert Cabestany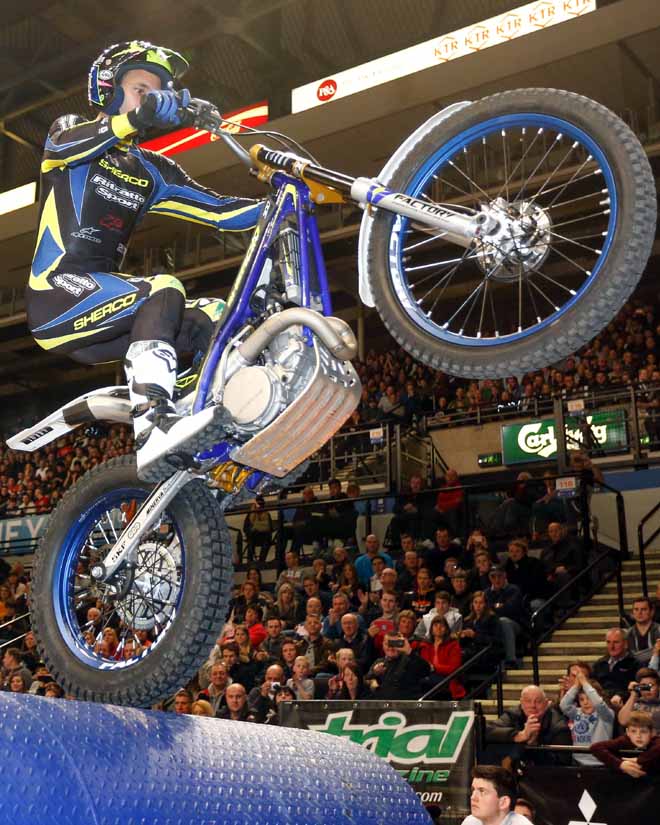 Adam Raga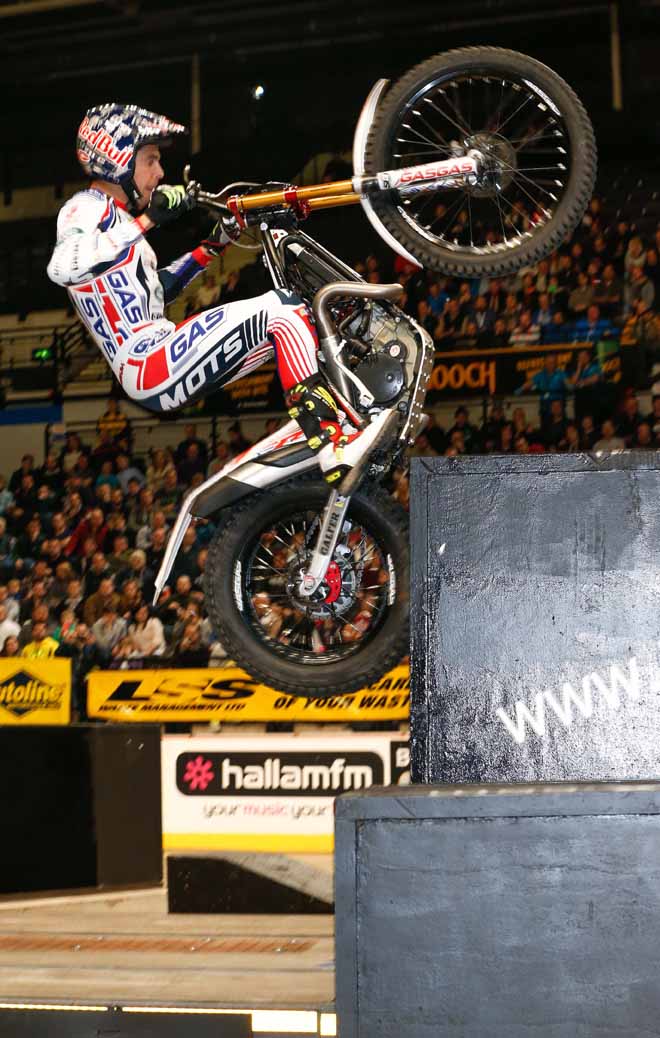 Jeroni Fajardo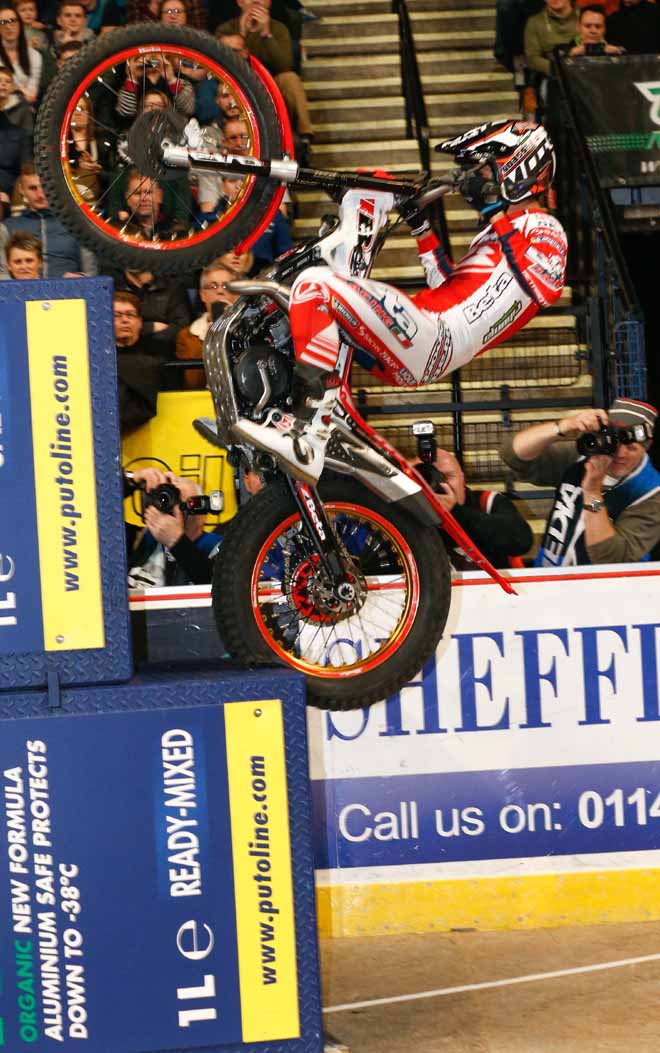 Alexandre Ferrer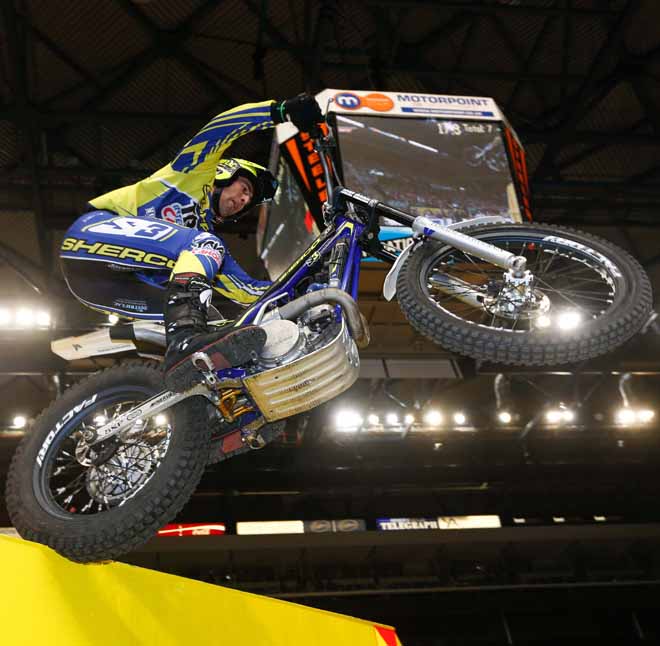 James Dabill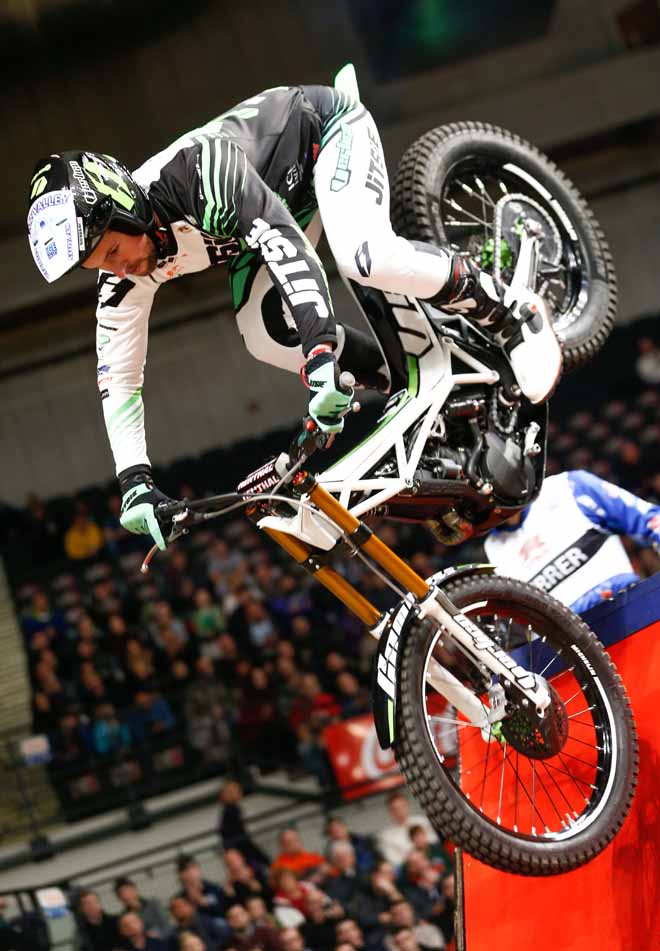 Michael Brown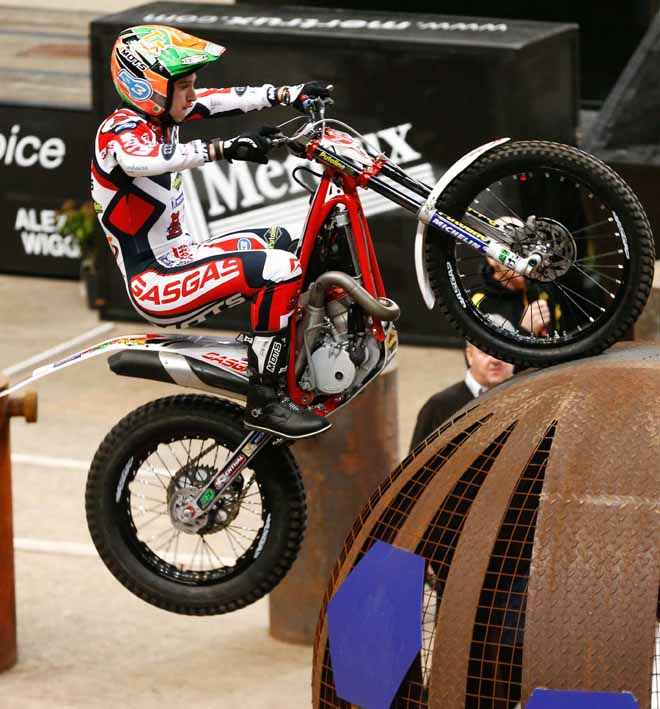 Eddie Karlsson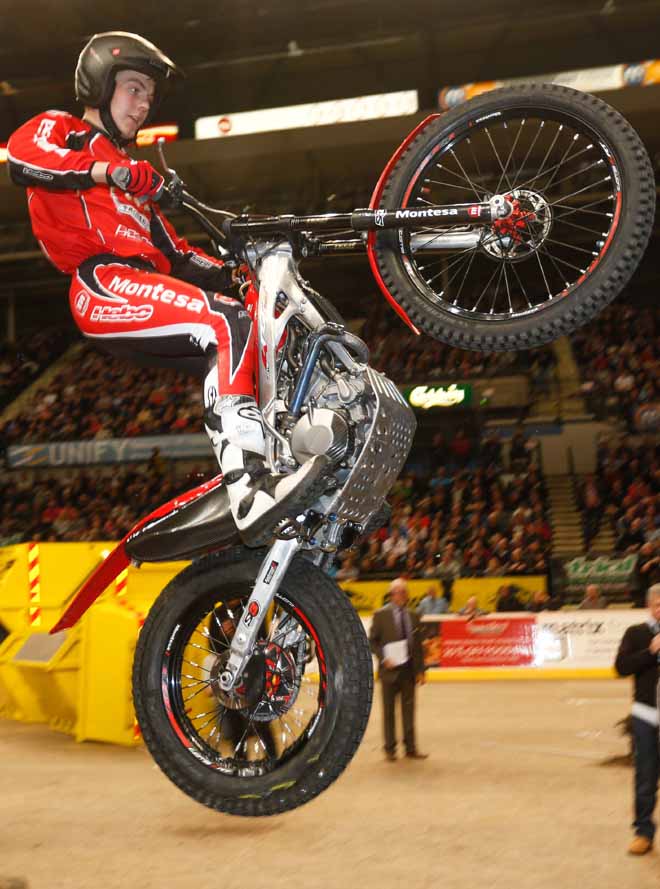 Jack Challoner was invited to astonish the crowd with a spectacular backflip in the break