31/01/15 - Bou is simply unstoppable in Marseille

Round two of the 2015 FIM X-Trial World Championship held in Marseille, France saw Toni Bou – Repsol Honda storm to his second straight win of the season and in doing so he has now already opened up a healthy lead in the general standings. Tonight's runner up Adam Raga – Gas Gas had no answer to Bou, and whilst the results only show a winning margin of four marks this was only because Toni fived the last section as he tried to super entertain the audience, otherwise his advantage would have been far greater. Albert Cabestany – Sherco rounded out the podium although well off the pace of the top two, whilst Jeroni Fajardo – Beta made sure of an all Spanish top four again despite enduring a tough time in the final.

Wild card entrant Loris Gubian – Gas Gas was first out alongside Sweden's Eddie Karlsson – Montesa to get qualification and the evening underway, with both riders aware that they would have to post a good score to put them in the top four if they were to transfer to the final. The host nation representative came out on top of this first battle as he completed the six sections with a tally of nineteen marks which proved to be five better than his Scandinavian counterpart. Gubian and Karlsson ended the night sixth and eighth respectively as they failed to make into the main event.

The next pairing of James Dabill – Vertigo and Alexandre – Ferrer – Sherco saw two different stories. The French rider who finished fifth at the first round in Sheffield threatened to take his place in the final much to the delight of the near capacity home crowd. However an unforced and silly error when he missed the ends gates on the second section was to ultimately rule him out of a qualifying position to his utter frustration. For Dabill it too was a night to forget as a broken rear suspension bolt in the same hazard cost him heavily and then forced him on to his spare bike that was to run dry of fuel in a latter section. Ferrer again took a well-earned fifth spot and perhaps deserved even better on his performance, whilst Dabill finished his torrid evening in seventh place.

Whilst it was the usual Spanish four who booked their places in the final, the process was not without drama as both Bou and Cabestany crashed heavily as they failed to make the opening undercut step right at the start of the fourth hazard. Toni's disaster came at his second attempt with him having already hopped back down the concrete block after he came up short on his initial assault. Fajardo's mistake would come a section later as he fell foul of the slippery white paint that was evident in several of the sections. Raga topped qualification on four marks, one in front of Bou as Fajardo and Cabestany tied on nine marks apiece after the initial six sections.

In the races for starting order in the final, Cabestany beat Fajardo to force the Beta teamster to ride first in the main event, but then lost to Bou who then went on to defeat Raga and take his place at the back of the running order. Toni was to put this to good effect as he was soon to moved clear of his rivals as he succeeded on the huge metal step midway through the second section, this time being ridden in reverse along with the other five sections, after having watched his other three rivals be halted at the same point.

From this moment on Bou's second victory of the campaign was never in doubt, and only his failed attempt to entertain the crowd further in the final section dented as otherwise exceptional performance. Raga was worthy of his runners up placing on the night, whilst Cabestany can count himself fortunate to have stolen on the last rostrum berth as both he and eventual fourth placed Fajardo never found their form in the final. In just five days time the battle for the 2015 FIM X-Trial World Championship will continue in Pau, France.

Photos and news by FIM Press Release
------------------------------------------------------------------------------------------

Bou non lo ferma nessuno neanche a Marsiglia

Completano il podio Raga e Cabestany. Maggiori notizie su Motosprint

Tra 5 giorni la terza prova in quel di Pau.


------------------------------------------------------------------------------------------
------------> RESULTS
------------------------------------------------------------------------------------------
Toni Bou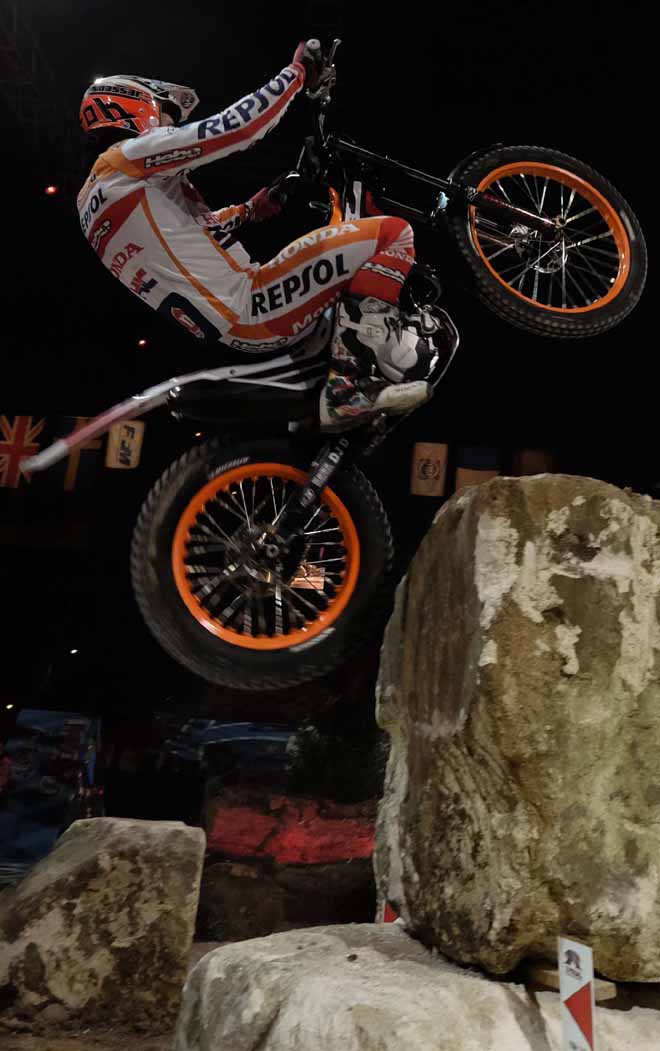 Adam Raga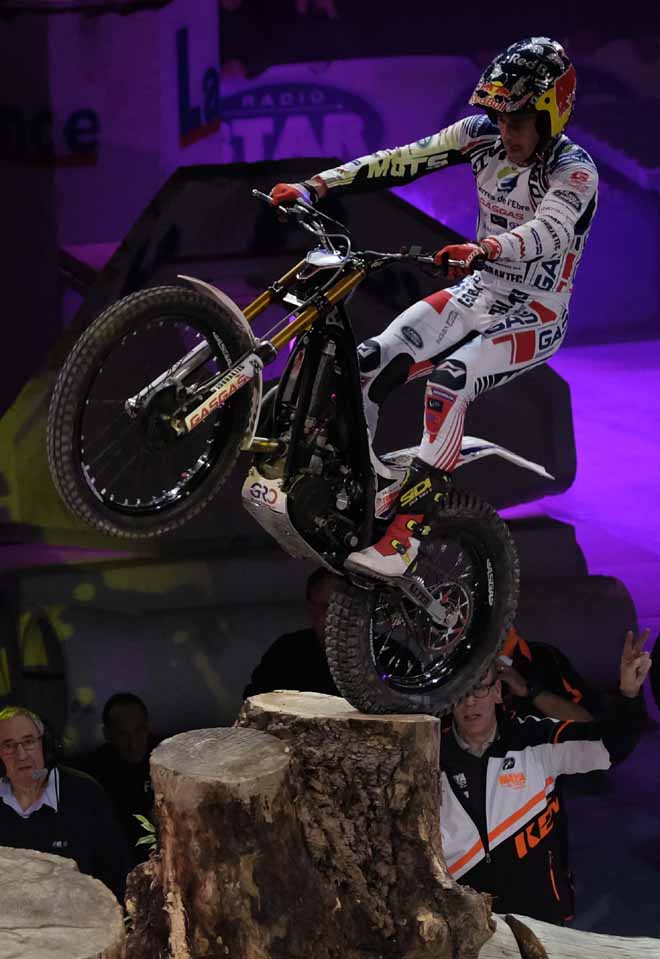 Albert Cabestany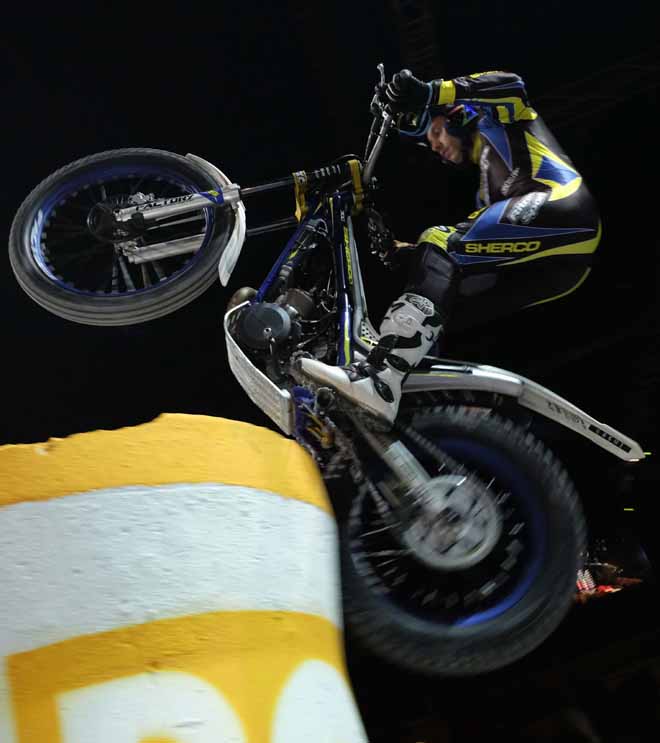 Jeroni Fajardo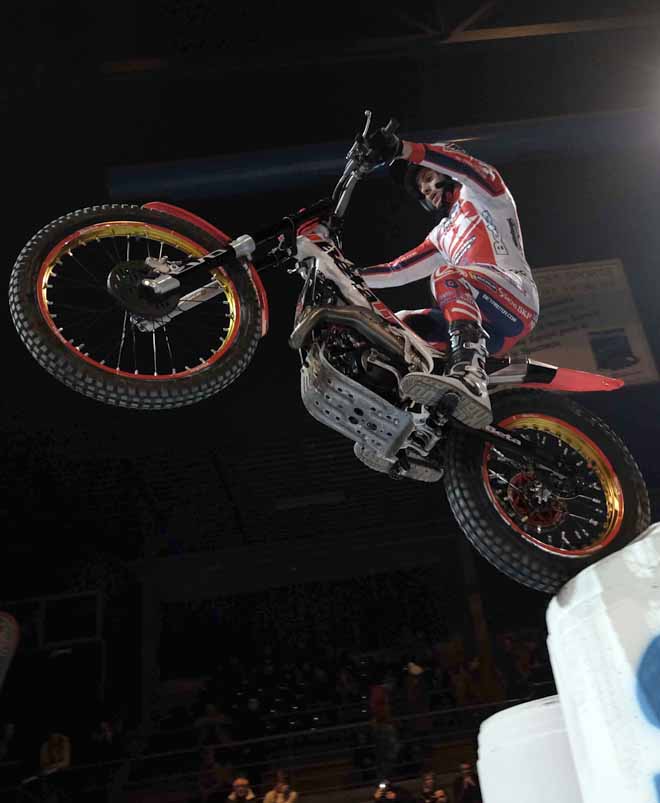 Alexandre Ferrer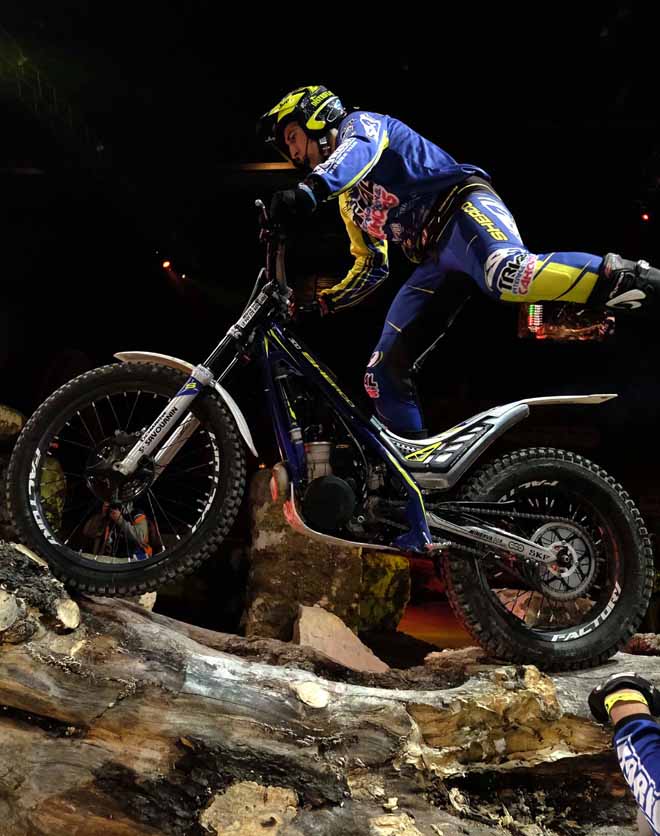 James Dabill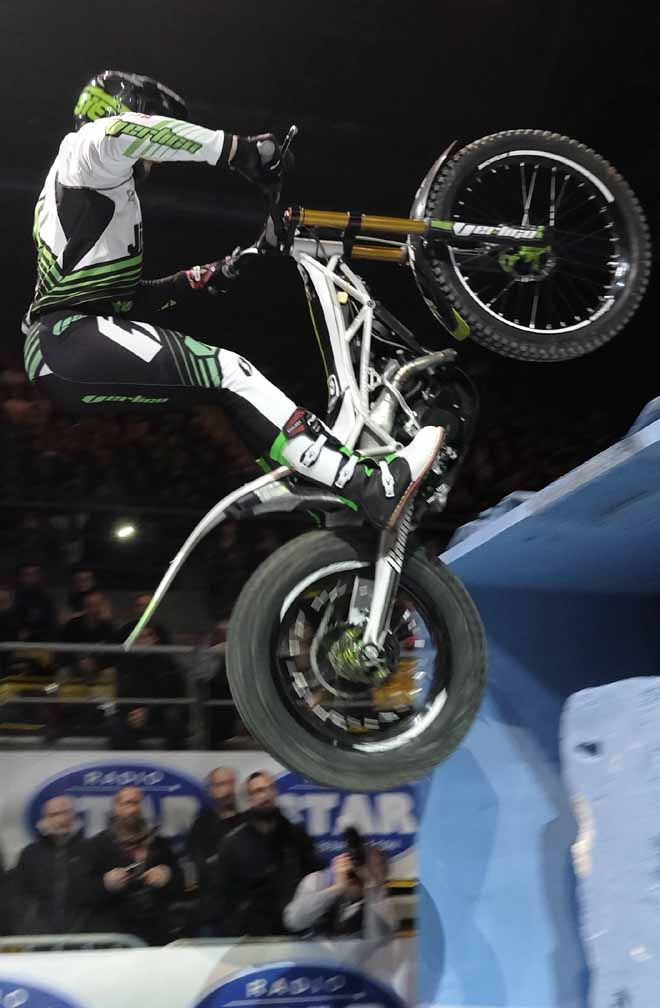 Loris Gubian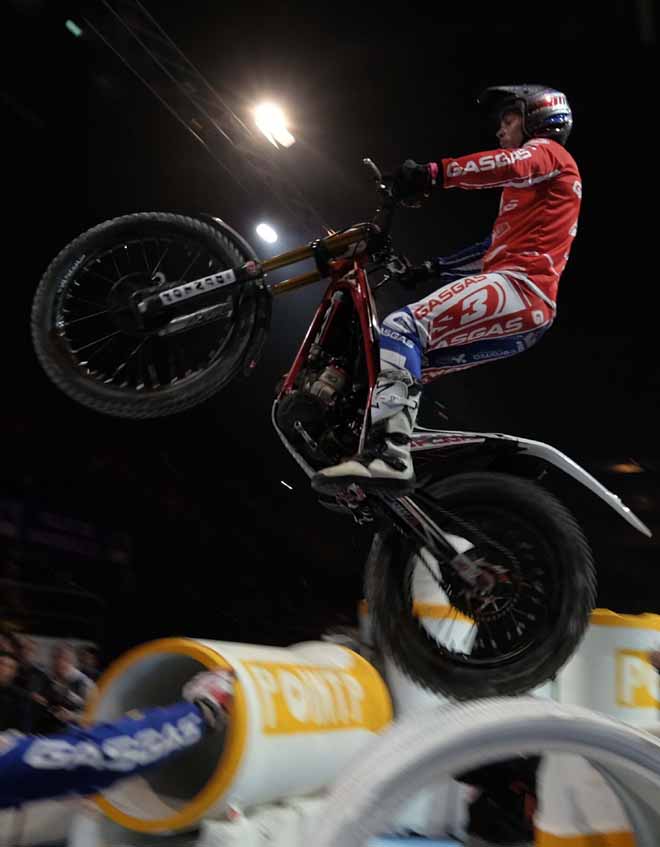 Eddie Karlsson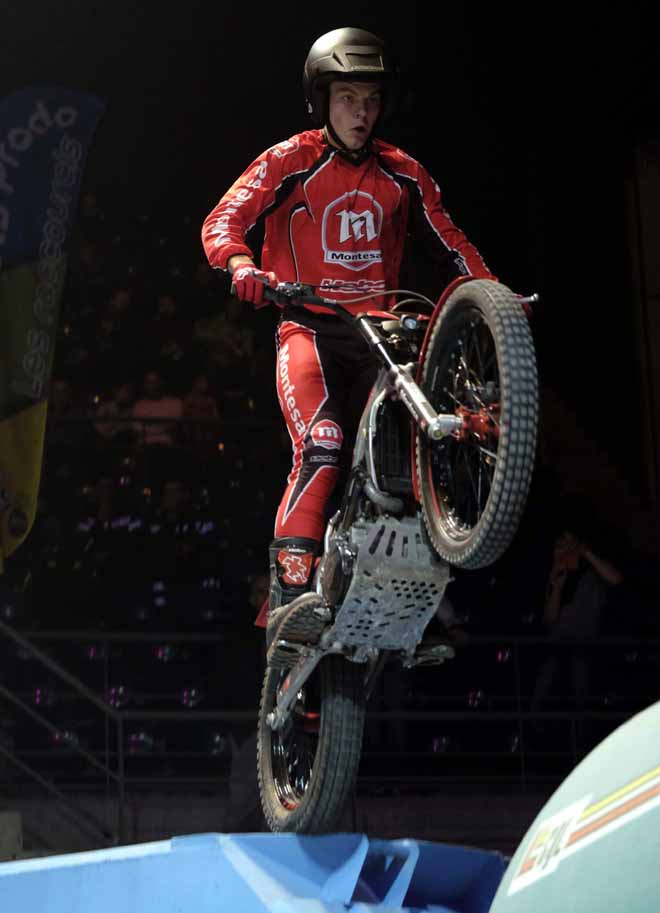 ...the winner is always lucky...