06/02/15 -Raga brings Bou's historic winning run to a halt

Adam Raga – Gas Gas won the third round of 2015 FIM X-Trial World Championship held in Pau, France. This marked Raga's first victory in the series since Barcelona 2008 and brought to an end Toni Bou's – Repsol Honda winning run that dates back to Marseille 2010. Raga was in the form of his life and fully capitalised on a rare mistake by Bou, but was more than worthy of this important and historic victory on his own merit. The duel between the leading Spanish duo overshadowed the supporting cast as Jeroni Fajardo – Beta took his first podium place of the season when he finished eight marks clear of Albert Cabestany – Sherco.

With just five sections set out in the theatre style arena, qualification always promised to be a close affair. For the second weekend running wild card entrant Loris Gubian – Gas Gas was first out with his Scandinavian rival Eddie Karlsson – Montesa. Again it was the French rider who was far the superior of the two. Gubian signed off with a total of fourteen compared to the hefty twenty-three marks lost by Karlsson. Next up was James Dabill – Vertigo who was looking to making amends for the problems he suffered in Marseille, he was to fair little better in Pau. With no distractions on this occasion, Dabill was out classed by Alexandre – Ferrer – Sherco who himself again threatened to make it through to the final. However despite another great performance Alexandre ended his evening on thirteen marks, and although eight better than James, it was still not enough to transfer through to the main event.

After both executing textbook cleans on the opening jumble of rocks, the pairing of Fajardo and Cabestany fell foul of the awkward step midway through the second hazard. Jeroni was then to make a further mistake early in the third section as he failed to find grip on the large and damp logs, thankfully he was able to make immediate amends for this as he became the first rider to clean the wood packs in section four. In contrast Albert was faultless on the logs before notching up a maximum in the next hazard. Both supporting Spanish riders closed out with cleans on the huge final scaffold mountain section to book their places in the final. Raga rode a calculated and solid opening lap with single dabs in section two and three to qualify easily, but still had to settle for following Bou across the line at this point - so to speak - as the reigning champion cleaned all five sections.

Cabestany beat Fajardo by a fraction of a second in the speed section to win the tie-break and to force the Beta teamster to ride first in the series of individual sprints that would determine the eventual starting order for the final. Bou was the fastest in the speed section proper to earn the right to ride last, Cabestany was next best as Raga crashed on the last corner, but still managed to edge out Fajardo in the battle for starting positions. Much as normal Bou looked to be in control as he headed Raga by two marks after the first three sections in the reverse direction, but the fourth hazard – the log packs – which this time was ridden both ways proved decisive. Raga's clean here was totally emphatic, and alone merited his eventually victory. The same section was to be Bou's demise as he failed the double step much to the surprise of the capacity crowd. A safe dab in the final hazard gave Adam the win, three marks clear of Bou, with Fajardo and Cabestany finishing third and fourth respectively.

After two rounds in quick succession the 2015 FIM X-Trial World Championship now takes a short break before kicking back into action on Sunday 8th March in Barcelona, Spain where the leading Spanish quartet is sure to enjoy some noisy home support.

Photos and news by FIM Press Release
------------------------------------------------------------------------------------------

Raga pone fine al record di vittorie consecutive di Bou

Raga non vinceva una prova indoor del circuito mondiale dal 2008 a Barcellona, mentre Bou non scendeva dal gradino piu' alto del podio da Marsiglia nel 2010. Serata di record infranti dunque quella della prima volta mondiale nella cittadina francese dei Pirenei di Pau. Raga in stupenda forma ha approfittato di un raro errore di Bou e l'ha battuto. Terzo Fajardo.


------------------------------------------------------------------------------------------
------------> RESULTS
------------------------------------------------------------------------------------------
Adam Raga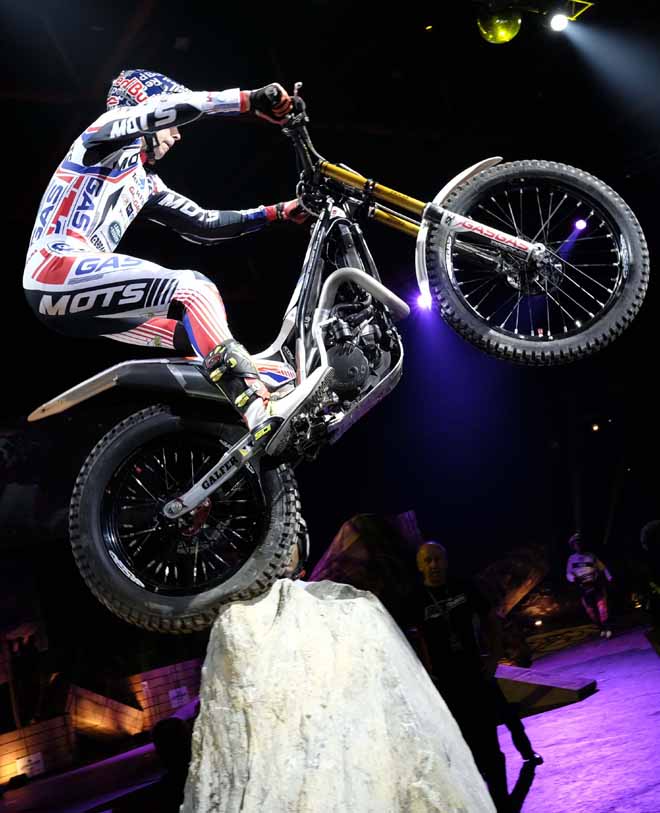 Toni Bou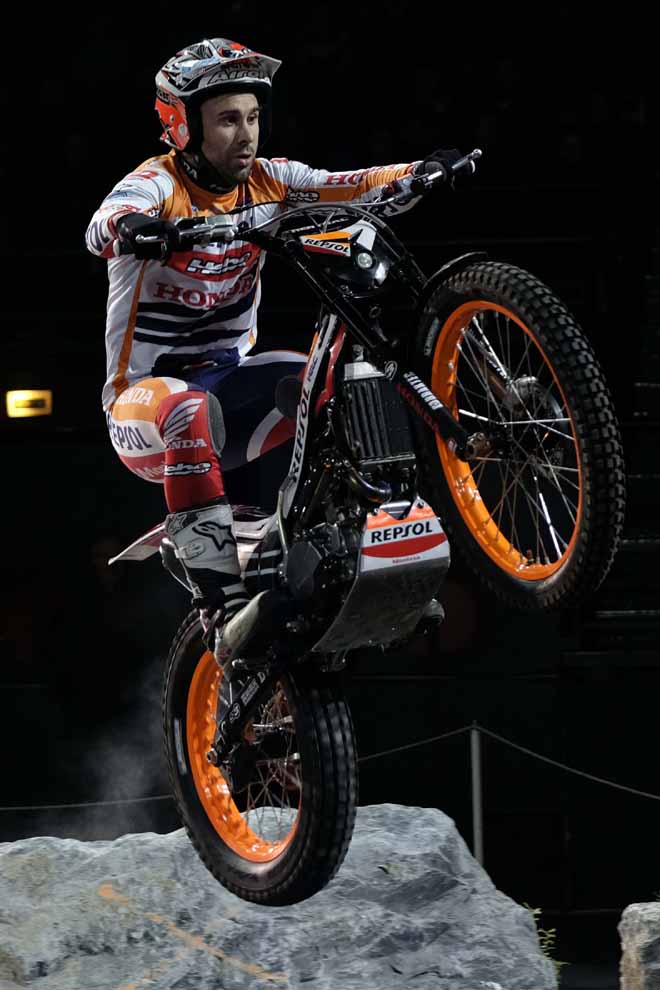 Jeroni Fajardo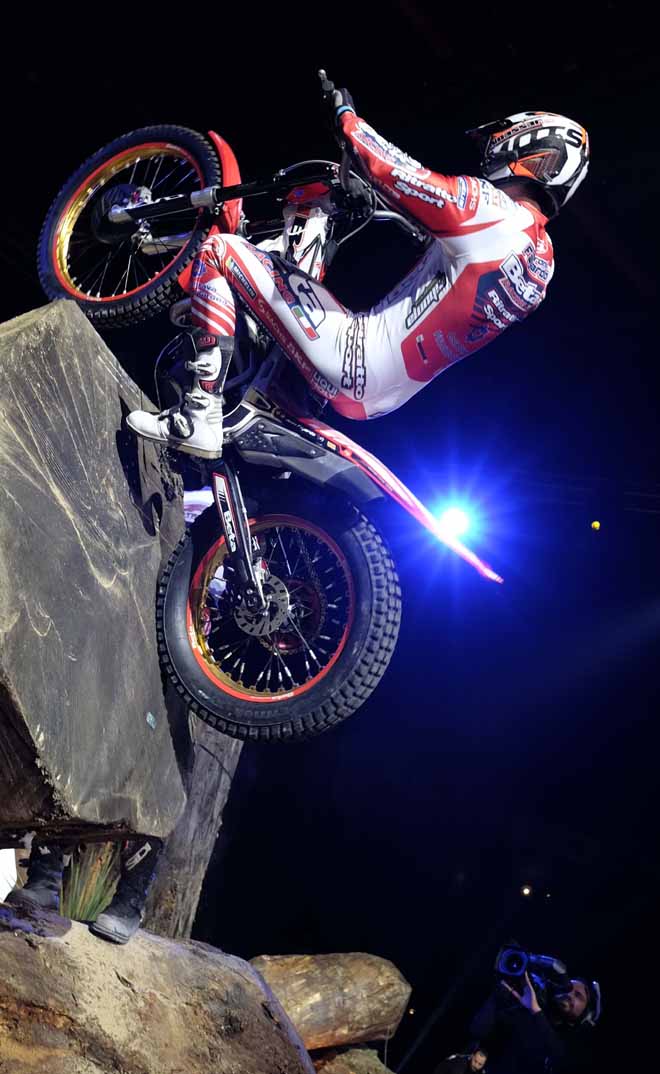 Albert Cabestany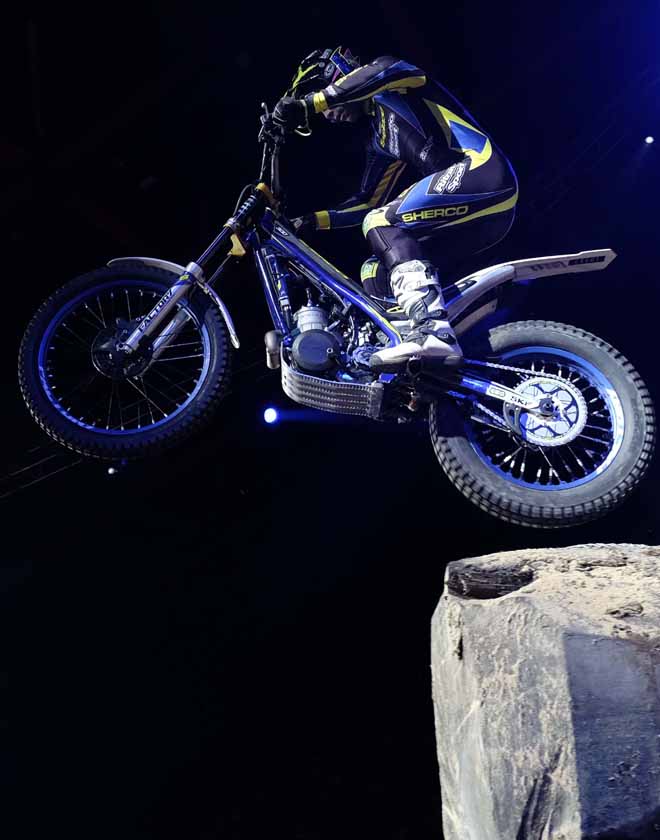 Alexandre Ferrer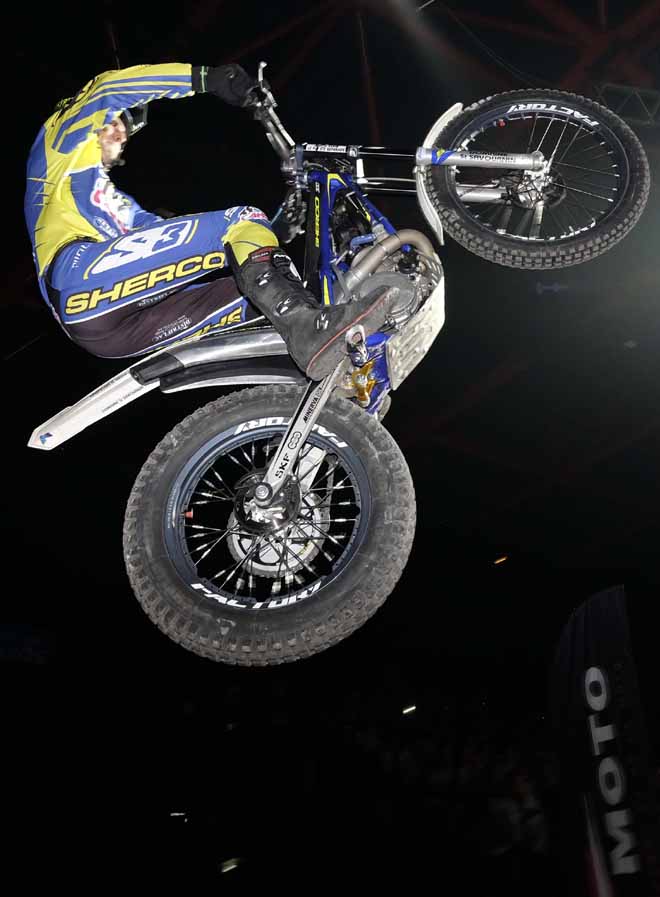 Loris Gubian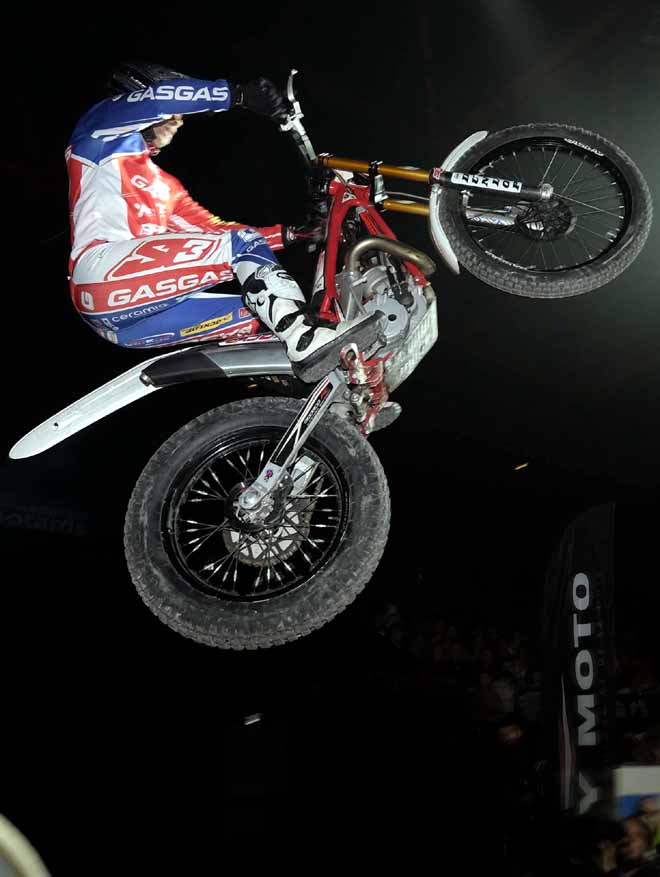 James Dabill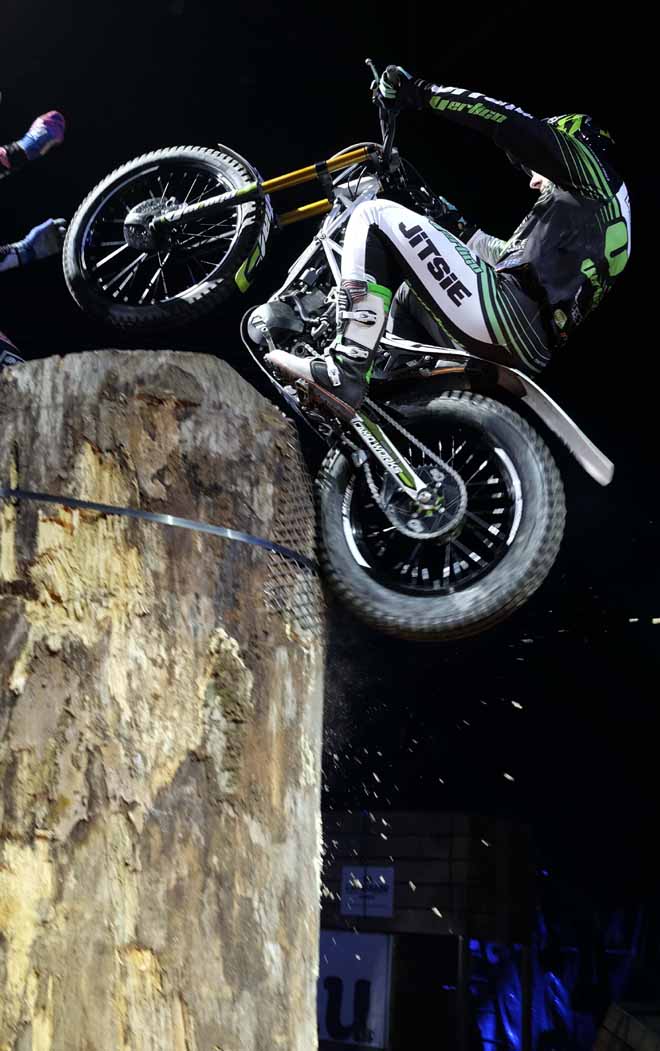 Eddie Karlsson