08/03/15 -Brilliant Bou back on top in Barcelona

Toni Bou – Repsol Honda returned to the top step of the podium at the fourth round of the 2015 FIM X-Trial World Championship held in Barcelona, Spain. His latest victory, the third of the season, was a hard fought one with last round winner Adam Raga – Gas Gas taking the fight right until the final section in what proved an ultra tough competition throughout. Raga was a worthy runner up, finishing just four marks behind Bou and well clear of Albert Cabestany – Sherco who took the last rostrum spot as he edged out Jeroni Fajardo – Beta by a single mark. Bou now leads Raga in the general standing by thirteen points with two rounds to go.

Although only five sections faced the riders during qualification, it always promised to be a rough affair, as has been the case so many occasions during long history of this event. Wild card entrant Jaime Busto – Repsol Honda and series rookie Eddie Karlsson – Montesa were the first two riders to be thrown to the lion's den. Despite the brave and valiant efforts of these two young contenders neither managed to actually make it through any of the sections and both ended their lap with a maximum score of twenty-five marks apiece.

This was a story that was soon to repeat itself as the next pairing of James Dabill – Vertigo and Alexandre Ferrer – Sherco faired no better as they took their turn in the gladiator pit. Although both riders advanced further through some of the extremely difficult hazards the eventual outcome was exactly the same as they also clocked up five fives in a row. These initial four riders were not to advance to the final and later raced around the speed section, which was made up of adapted half a lap of the enduro course, to decide the four-way tie. Karlsson set the fastest time to claim a career best fifth spot on the night, as Dabill, Ferrer and Busto ended the event in sixth, seventh and eighth respectively.

Cabestany became the first rider to make it through a section with a two in the first hazard, a feat he would not repeat again until the final section in qualification where he notched up two further marks to end with a score of nineteen. Fajardo scraped through the penultimate section to book his place in the final with a total of twenty-two marks. Raga and particularly Bou completely raised the bar with their qualifying performances as they set themselves apart with scores of ten and four respectively to ensure that there was never any doubt about them progressing to the main event.

Raga made his chances of a second win a row much more difficult as he placed last in the speed section and was therefore forced to ride ahead of his rivals in the final. Despite this initial setback Raga kept eventual victor Bou honest throughout the final six sections, with Toni's success only being declared after his safe passage through the last hazard. Whilst the battle for the top two placing was packed with some exceptional riding, this was in utter contrast to the fight for third place where Cabestany and Fajardo only managed to get through one section a piece in their personal war of attrition. Fajardo's five in the final hazard ultimately promoting Cabestany to the podium.

The 2015 FIM X-Trial World Championship continues next Saturday with the penultimate event in the six round series set to take place in Wiener Neustadt, Austria.

Photos and news by FIM Press Release
------------------------------------------------------------------------------------------

Bou ritorna a vincere alla quarta del mondiale X-Trial nell'arena di Barcellona, dopo una grande battaglia con Raga che ha ceduto per soli 4 punti. Piu' staccato sul podio Cabestany con Fajardo quarto.


------------------------------------------------------------------------------------------
------------> RESULTS
------------------------------------------------------------------------------------------
Toni Bou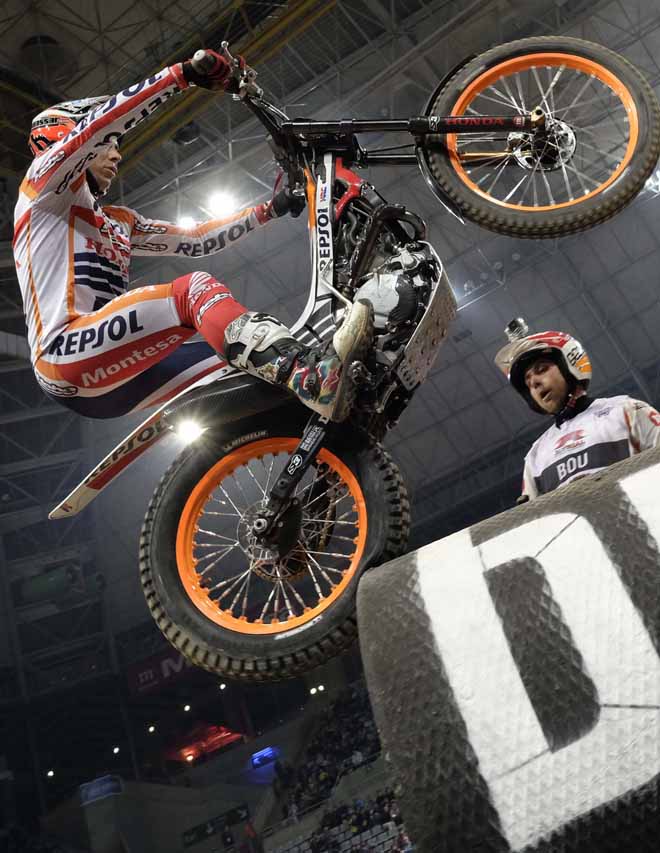 Adam Raga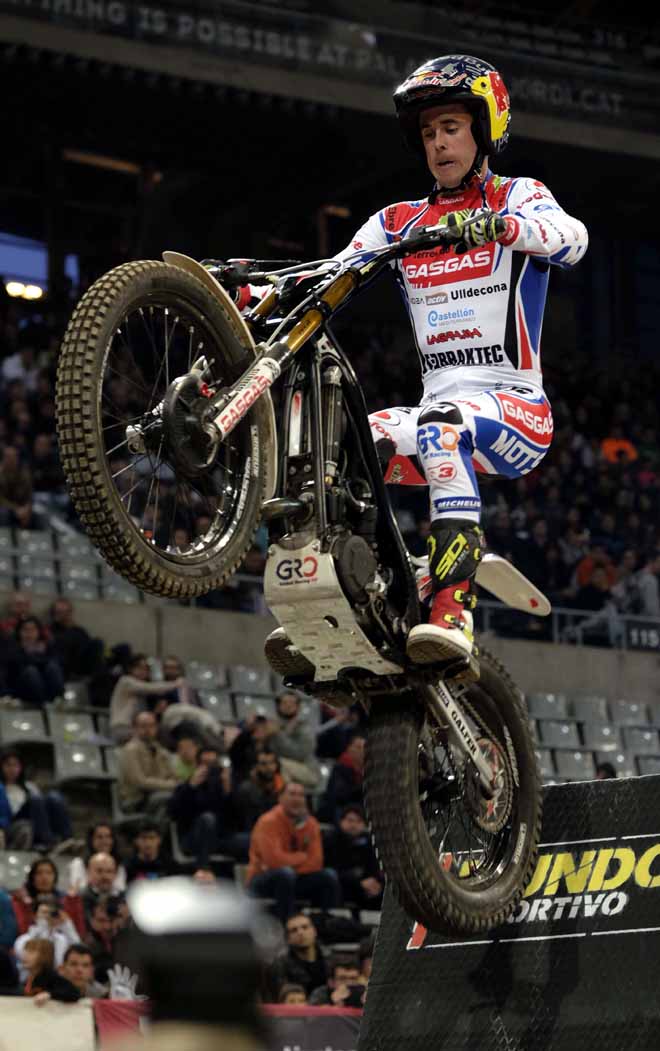 Albert Cabestany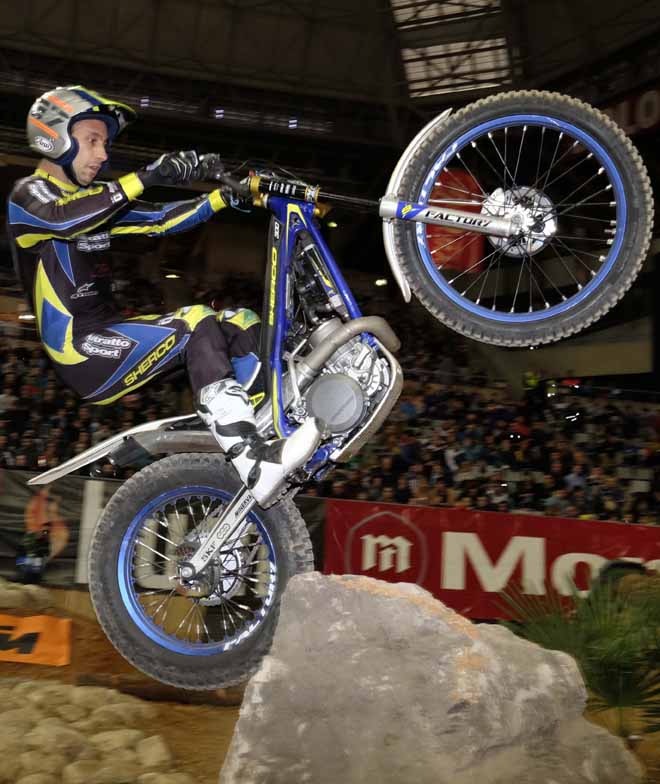 Jeroni Fajardo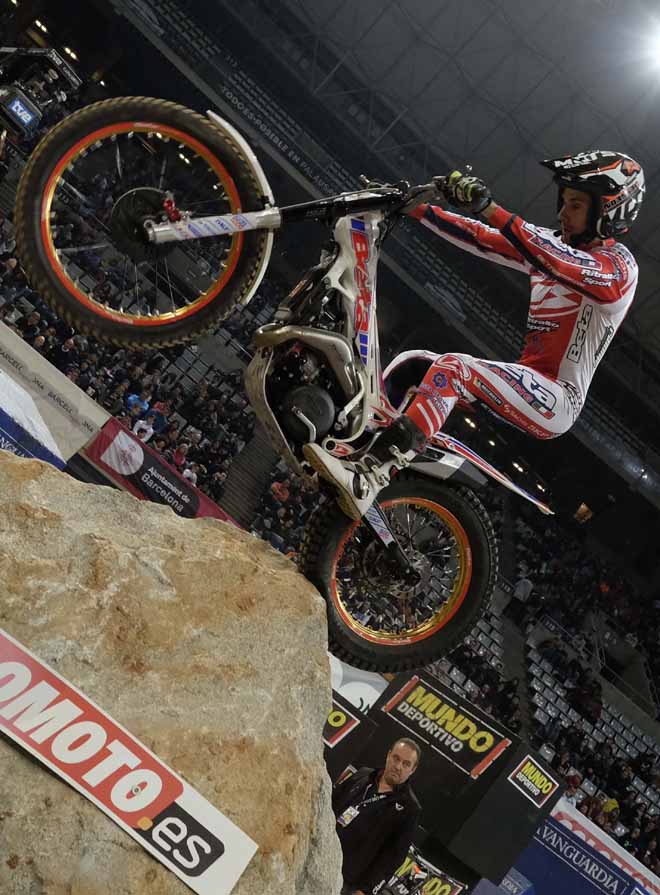 Eddie Karlsson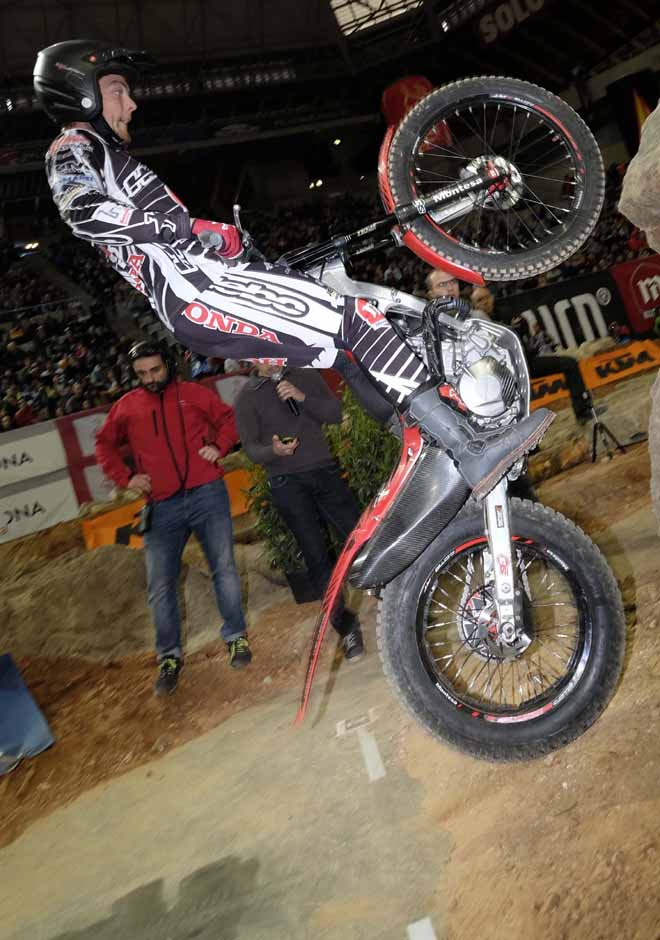 James Dabill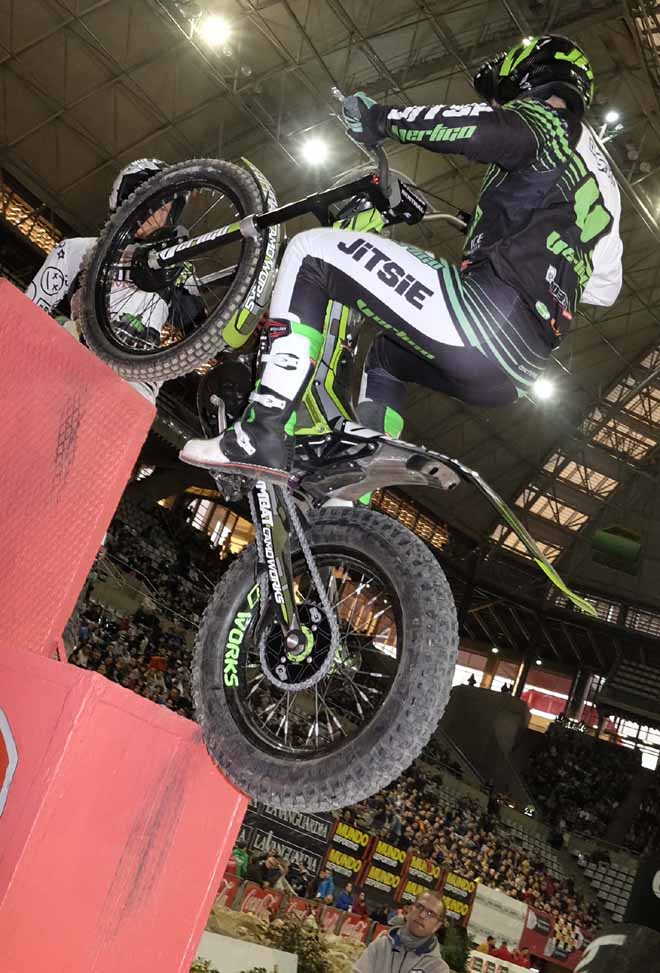 Alexandre Ferrer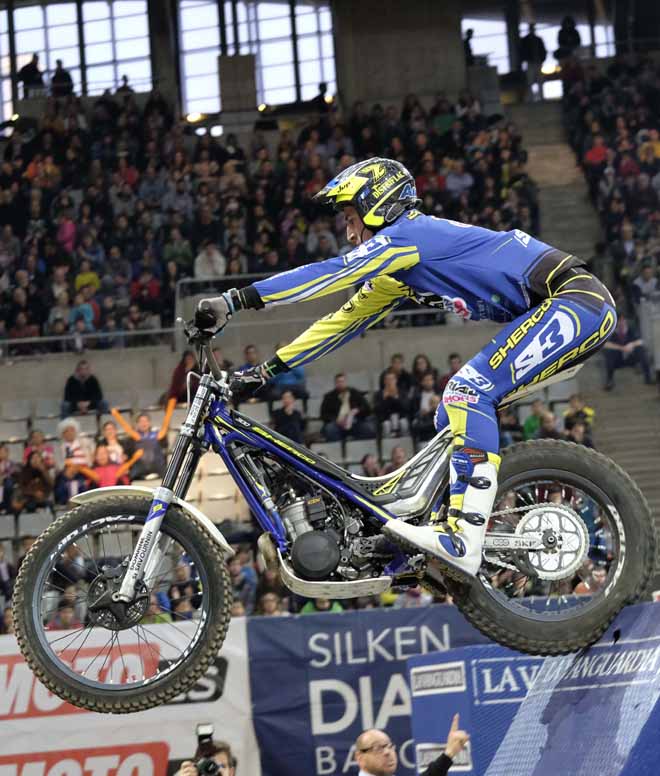 Jaime Busto