28/06/15 - FIM World Champ.: Andon, FRA

Adam Raga broke Bou's series!

Adam Raga – Gas Gas brought an end to Toni Bou's – Repsol Honda 100% winning run in the 2015 FIM Trial World Championship when he took the victory on the second day of the French Grand Prix in Andon. Raga trailed Bou, who had won all nine counting days to date, by a single mark at the end of the first lap before then turning that small deficit into a twelve mark lead come the end of lap two. Although Bou produced one of his trademark closing performances by cleaning the final twelve sections it was still not enough to prevent Raga brining to a halt his unbeaten run so far this season. Adam's winning margin was four marks come the finish as the top two ended the day well clear of third placed Jeroni Fajardo – Beta.

Fajardo upped his game on the last two laps to claim the final podium place as he came home five marks the better of yesterday's top three finisher Takahisa Fujinami – Repsol Honda who ended day two in fourth position to complete a solid weekend for the veteran campaigner. Albert Cabestany – Sherco also dropped a place compared with his Saturday result as he was unable to overcome his Japanese rival and had to be content with fifth spot today. The concluding day of round five of the 2015 FIM Trial World Championship did little to alter the order at the top of the general standings with Bou still well clear of the chasing pack. With the exception of Fujinami who climbed into fourth place in the title race, one point ahead of Cabestany, the top five remain unchanged.

On a day when the sun shone strongly once again, only minor modifications were made to a couple of hazards ahead of today's competition. However section ten had to be cancelled for the World Pro class for safety reasons on the second lap as a large boulder became dangerously dislodged and therefore an alteration to avoid this part was made for lap three. Outside of the top five it was Jaime Busto – Repsol Honda who was the best of the rest in sixth place as he came in eight marks in front of Eddie Karlsson – Montesa who recorded a career best seventh spot. Home rider Alexandre Ferrer – Sherco took eighth, whilst Jorge Casales – Beta and James Dabiil – Vertigo sealed the top ten today respectively in the World Pro category.

Quentin Carles de Caudemberg – Beta made it a double victory at his home Grand Prix as he again captured the FIM World Cup class to further extend his advantage at the head of the general standings. Just like twenty-four hours earlier again it was Oriol Noguera – Honda who followed the French ride, as just four marks separated the top two riders on this occasion. France boasted a second rider on the podium as Steven Coquelin – Gas Gas claimed third on his return to the series. Carles de Caudemberg has now etched out a twenty-point lead in the championship over Noguera, the latter having moved into second spot in the standings thanks to his two runners up placings this weekend. Miquel Gelabert – Sherco completes the top three in the current championship standings as inconsistency amongst a number of potential front-runners continues to change the order of this closely fought division.

The top three in the FIM 125 Cup were an exact repeat of yesterday with run away series leader Marco Fioletti – Beta winning once again to take his tally to nine victories thus far. However today the Italian rider was made to work hard for his top placing as he initially trailed eventual runner up for the second day in a row Jarmo Robrahn – Beta. The German challenger's single digit first lap score suggested that he might be on course for his debut victory, yet this was not to transpire as he was unable to sustain the same level of performance over the closing two laps. Maxime Varin – Scorpa again rounded out the podium at his home GP and in doing so has lost further ground to his Italian rival in the title race. Fioletti now enjoys a hefty forty-three point lead in the general standings heading into round six.

Completing this intensive part of the season when five rounds will have been contested over a six week period, the 2015 FIM Trial World Championship continues in Sant Julia de Loria, Andorra next weekend.


------------------------------------------------------------------------------------------

Raga spezza l'incredibile serie di Bou!

Adam Raga- Gas Gas ha fermato la lunga serie di vittorie del campione Toni Bou – Repsol Honda, oggi secondo per aver commesso un paio di errori nel secondo giro. A nulla è valso il terzo giro a zero, Raga ha amministrato il suo vantaggio. Terzo Jeroni Fajardo - Beta.

Super Marco Fioletti - Beta, nella 125cc, alla sua nona vittoria, stavolta in rimonta.

Luca Petrella - Gas Gas si piazza all'undicesimo posto, unico azzurro in zona punti nella World Cup. Al 17° posto Filippo Locca - Beta ed al 19° Andrea Riva - Beta (21°) in una classe di altissimo livello in questa stagione

...articolo su Motospint prossimamente...
------------------------------------------------------------------------------------------
CLASSIFICHE/RESULTS:
WORLD PRO
--
WORLD CUP
--
125 CUP
--
------------------------------------------------------------------------------------------
CAMPIONATO/OVERALL STANDINGS:
WORLD PRO
--
WORLD CUP
--
125 CUP
--
------------------------------------------------------------------------------------------
Sorry VIDEO was removed because according to what requested by FIM, it was unauthorized and a threat to the hard work of promoting the Trial in a professional way that FIM and Dorna are doing together.

Spiacenti il VIDEO è stato rimosso perchè secondo quanto richiesto dalla FIM non era autorizzato e minacciava il duro lavoro di promozione del Trial nel modo professionale che stanno facendo FIM e Dorna insieme.
------------------------------------------------------------------------------------------
1. Adam Raga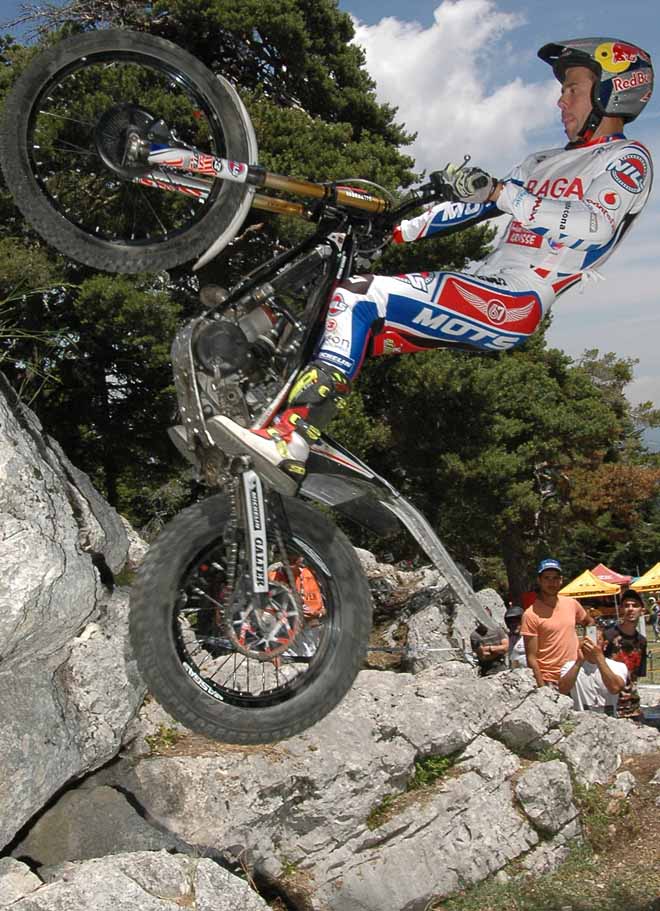 2. Toni Bou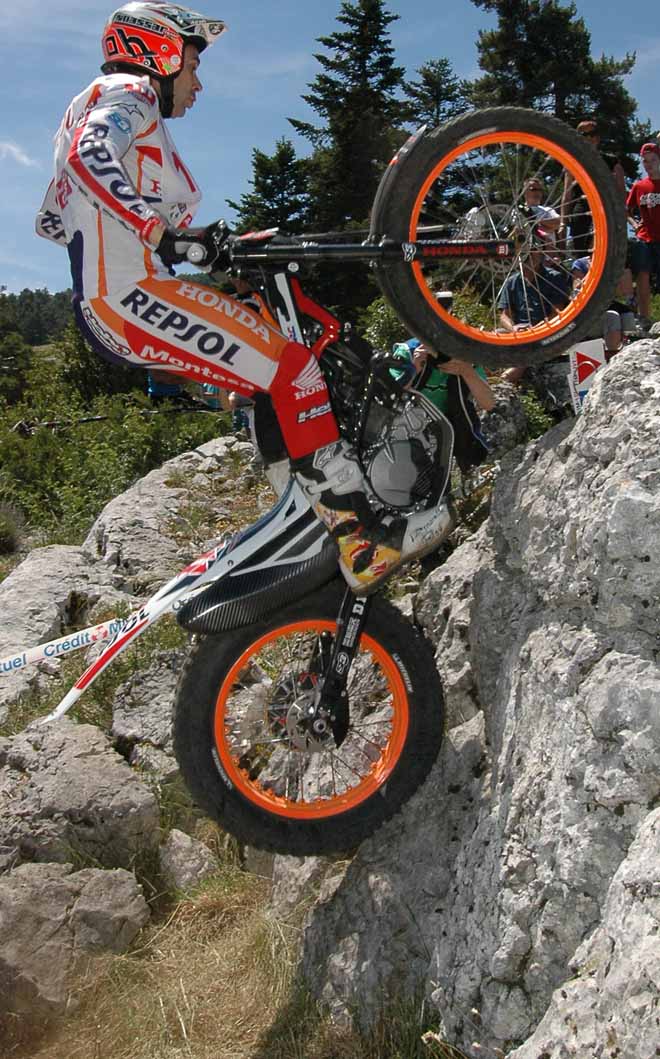 3. Jeroni Fajardo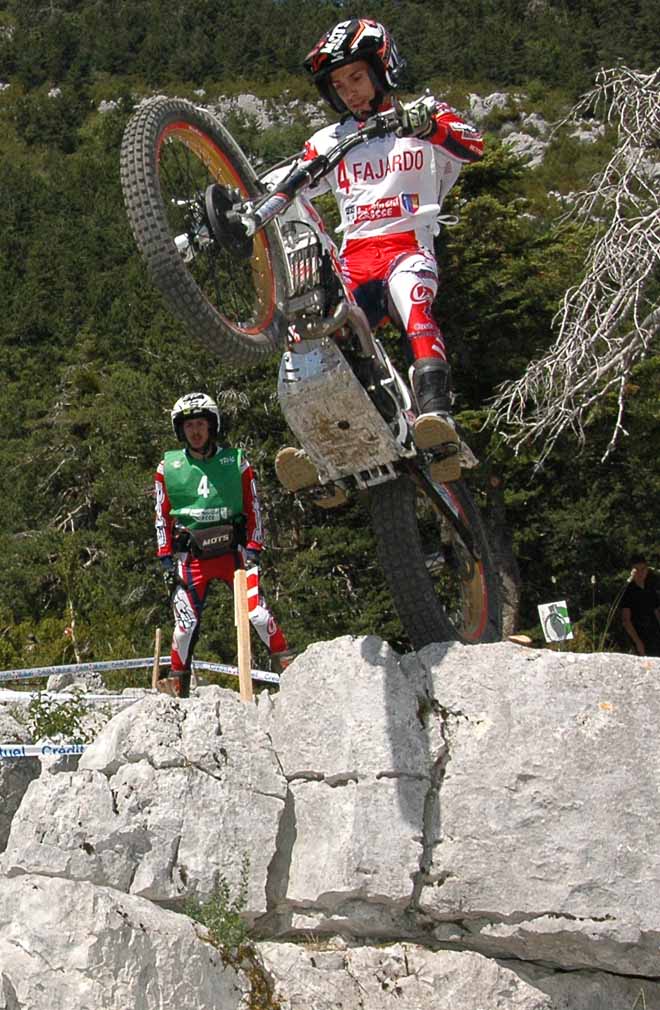 4. Takahisa Fujinami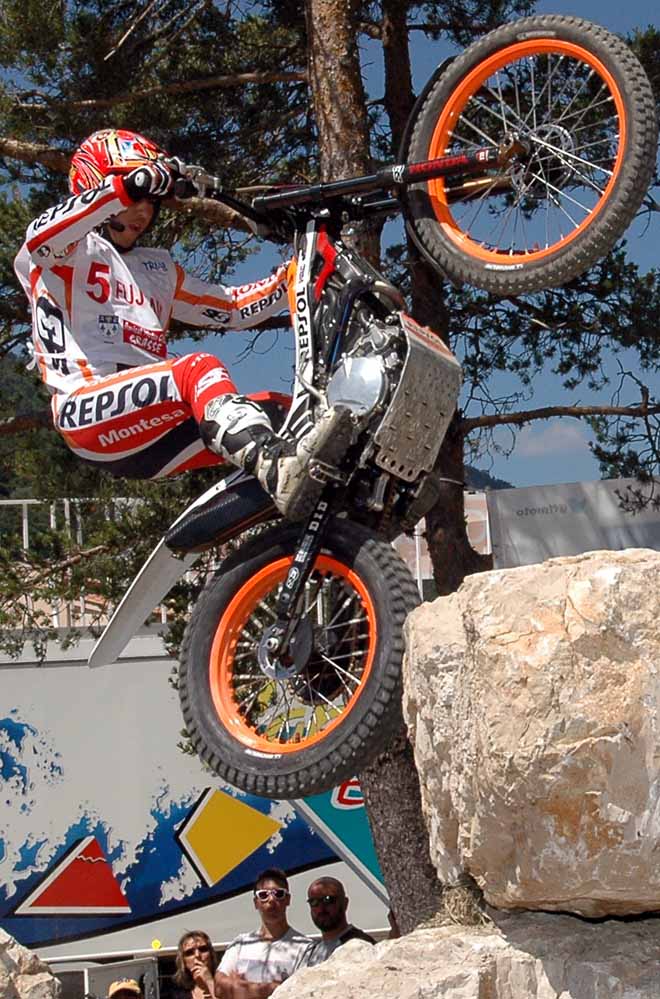 5. Albert Cabestany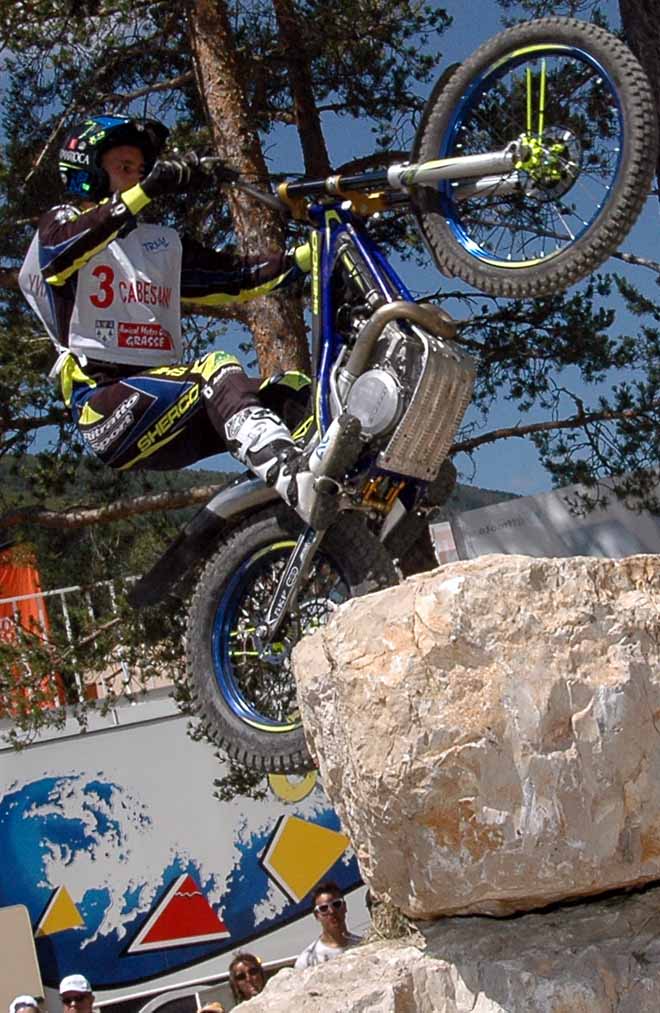 6. Jaime Busto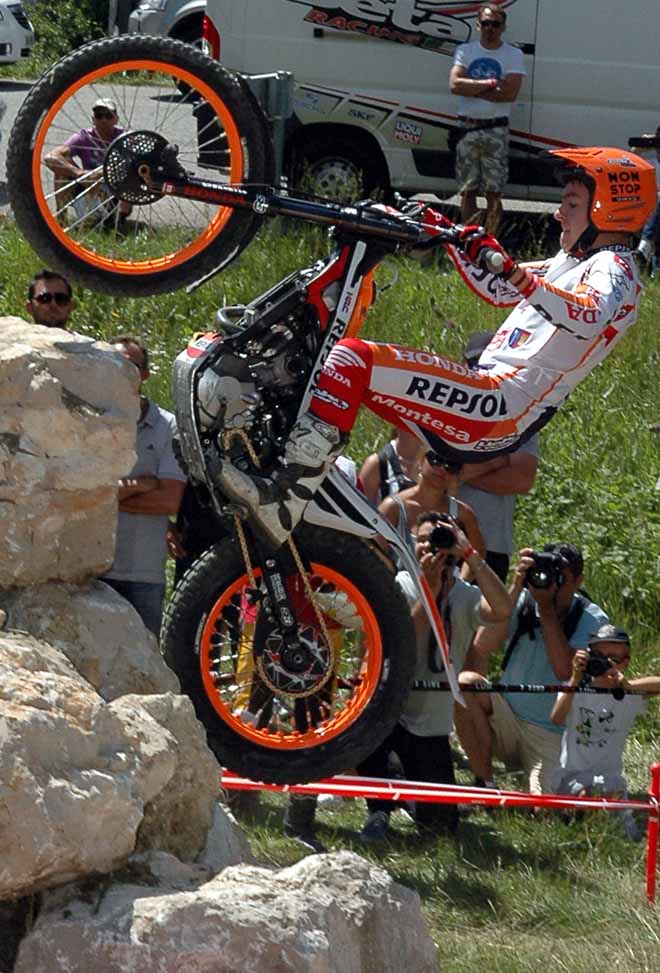 7. Eddie Karlsson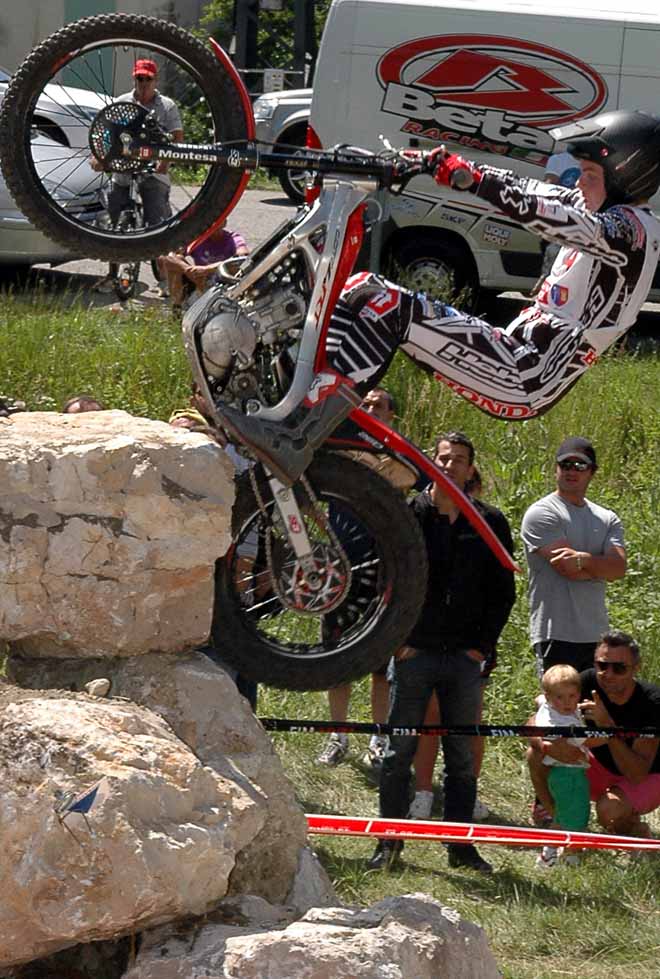 8. Alexandre Ferrer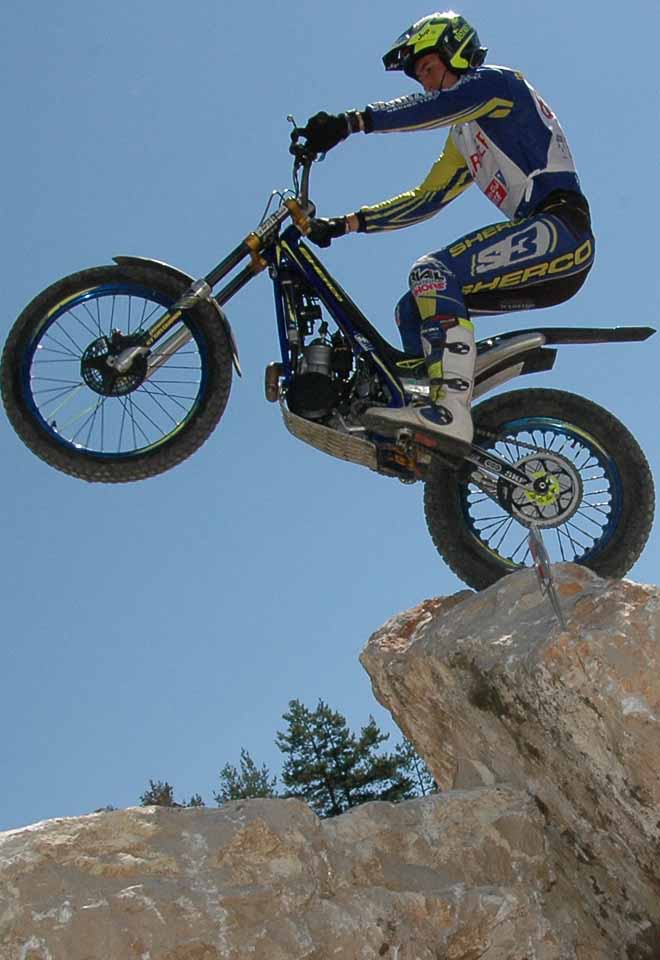 9. Jorge Casales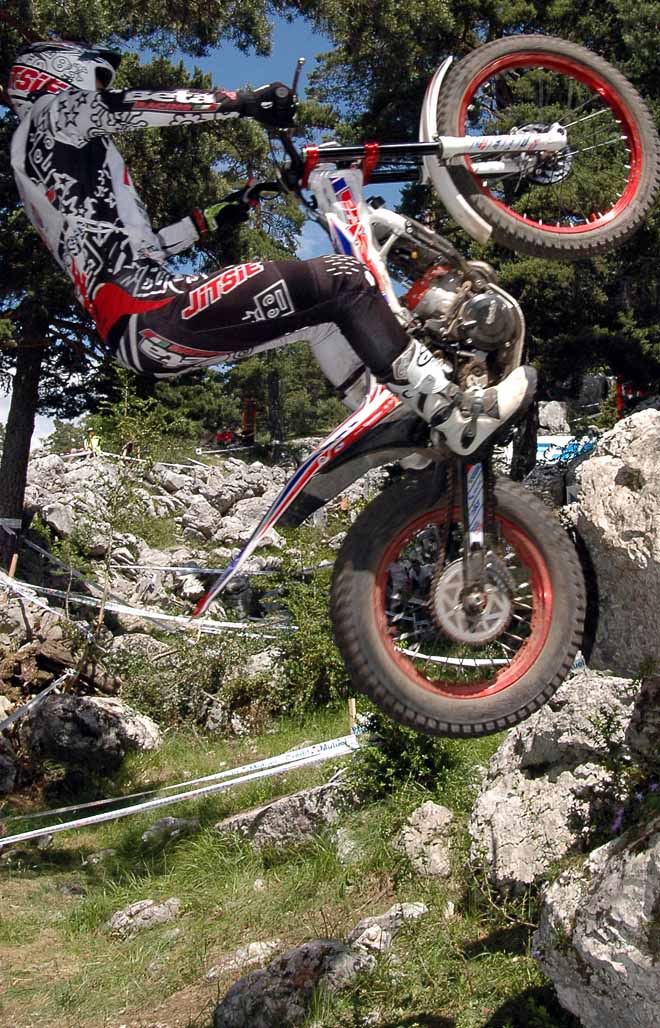 10. James Dabill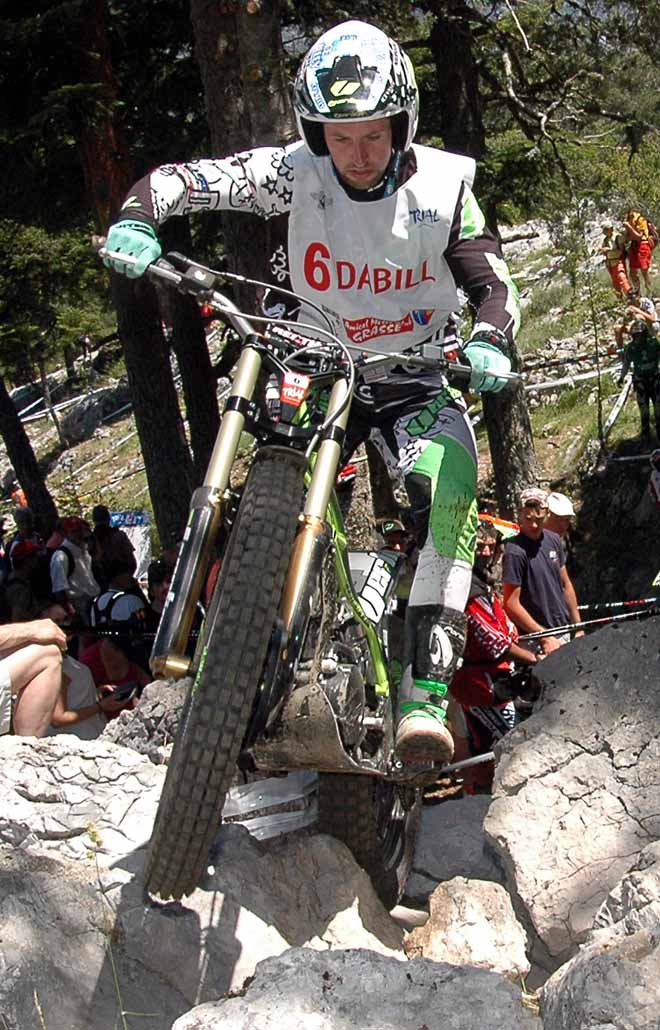 11. Franz Kadlec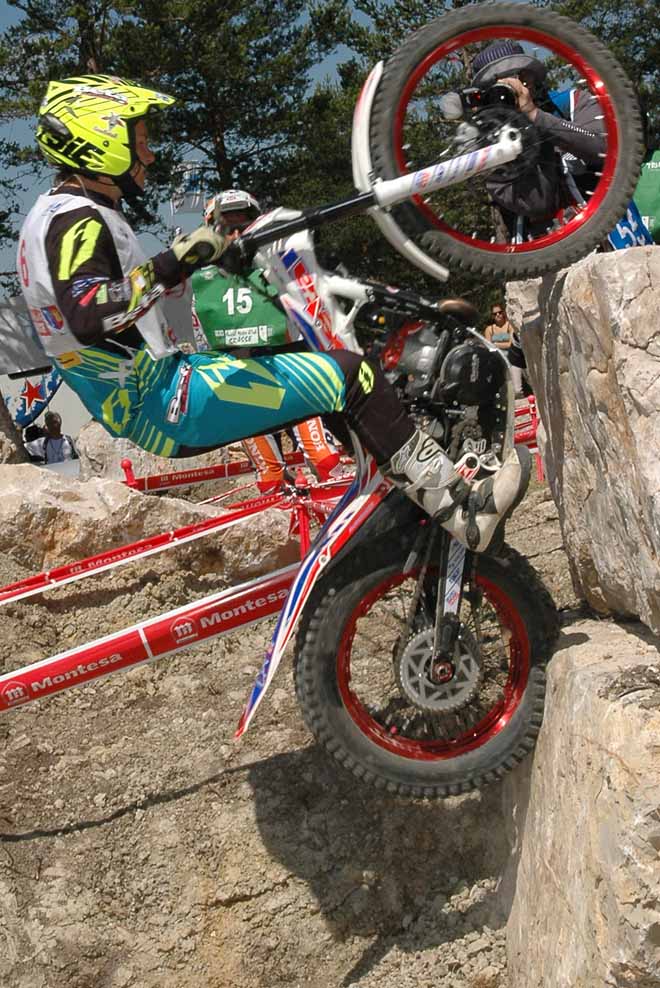 12. Francesc Moret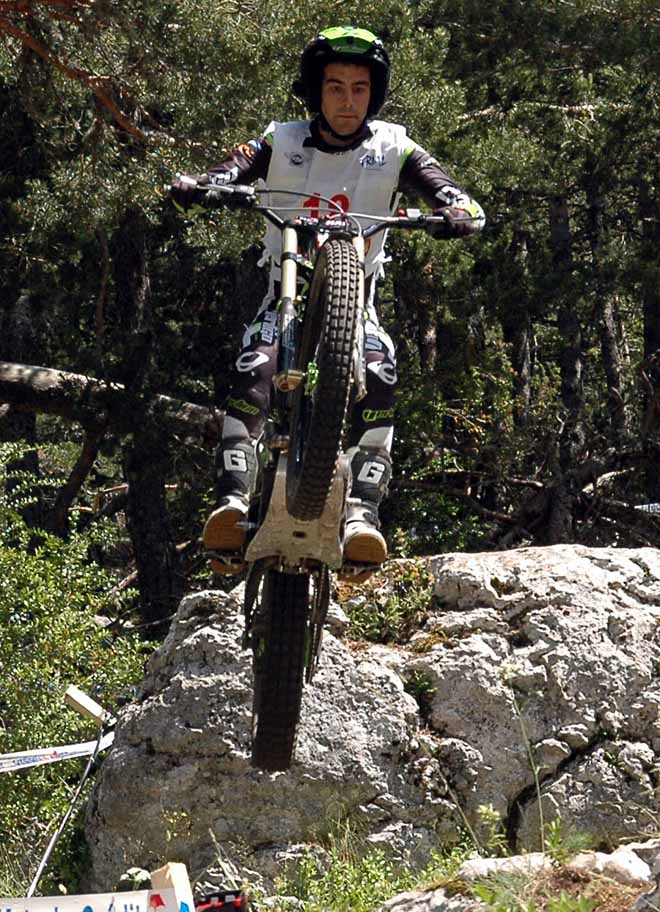 13. Hakon Pedersen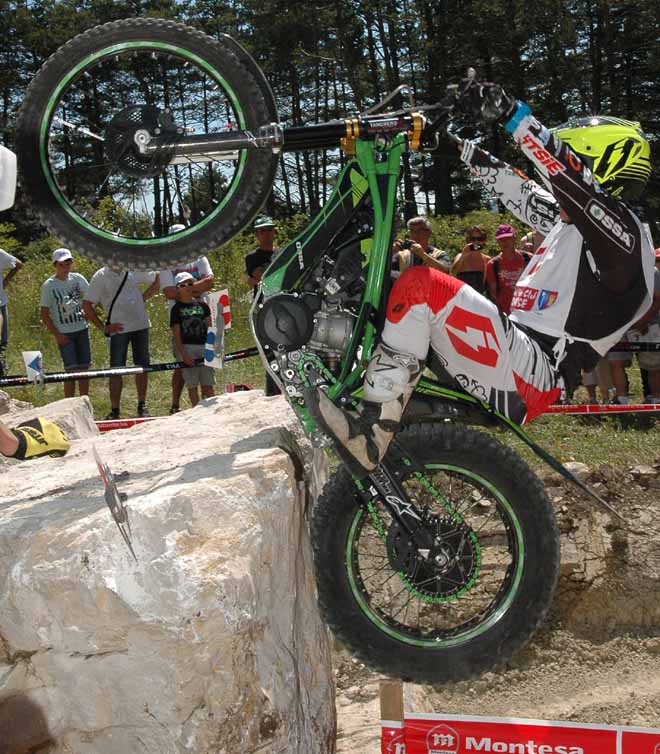 14. Pol Tarres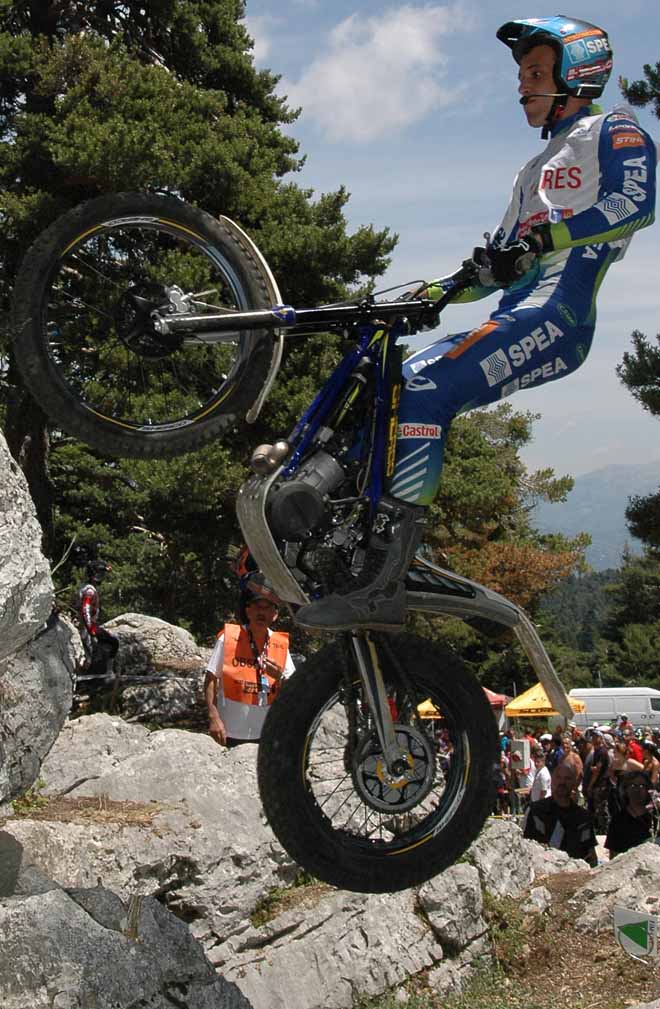 -------> les Italiens .... <----------
Marco Fioletti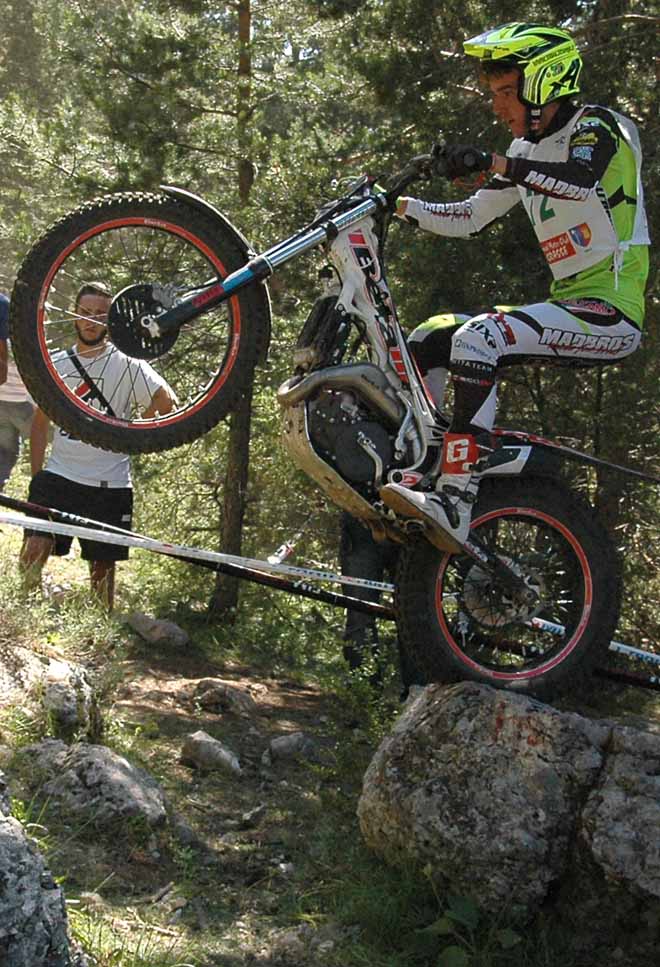 Steven Coquelin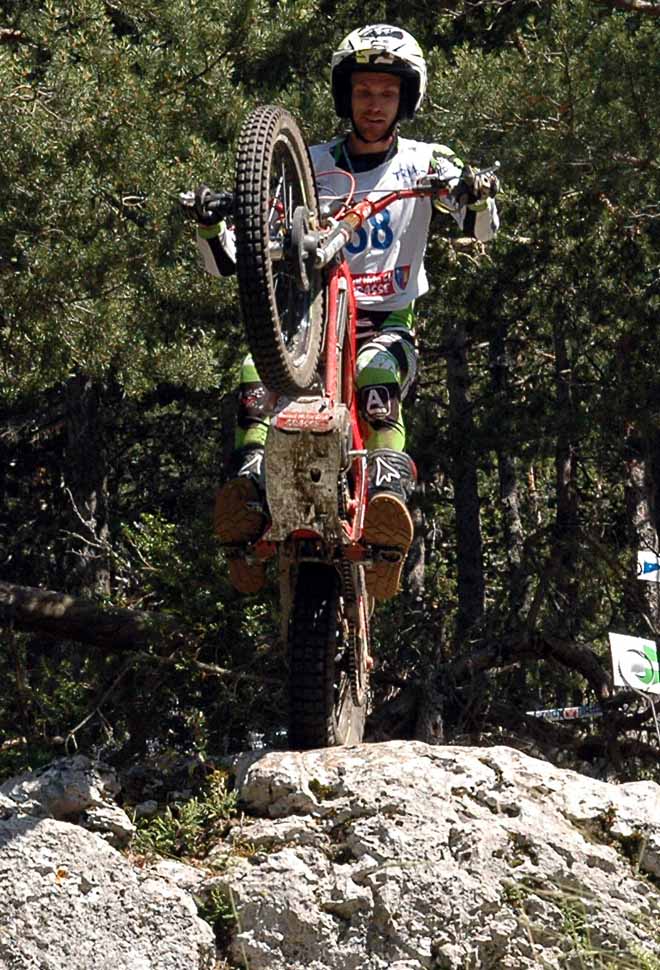 Luca Petrella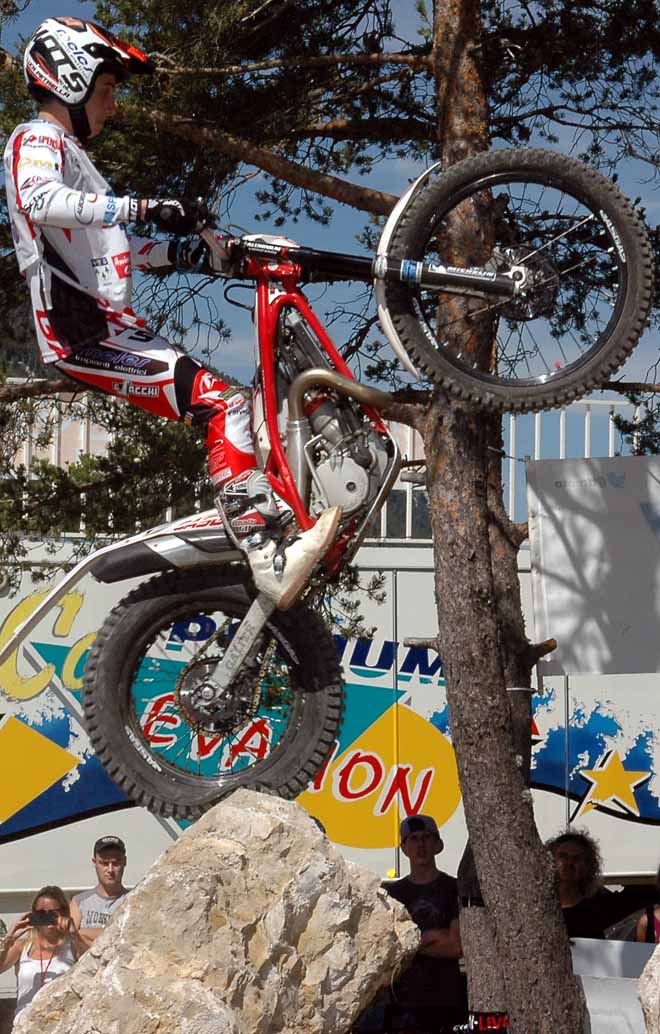 Filippo Locca
Andrea Riva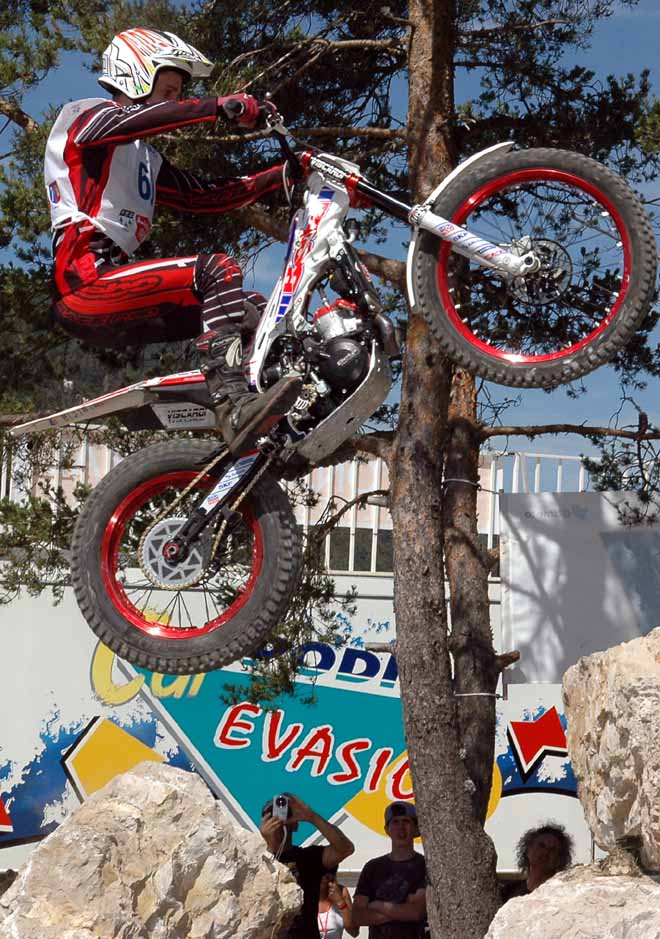 ---------------------------------------------------------------------------------------
press releases ---- comunicati stampa
---------------------------------------------------------------------------------------