13/09/15 - FIM World Champ.: Teo, Spain

Double tops for Raga at Spanish GP

The 2015 FIM Trial World Championship came to a close in Teo, Spain today with Adam Raga – Gas Gas claiming his second win of the weekend and his fifth of the campaign to reinforce his runners up position in the series, a position that was safe even prior to this double victory at his home GP. For the second day running reigning FIM Trial World Champion Toni Bou – Repsol Honda had to play an unusual supporting role to his motivated Spanish compatriot. With Bou again demoted to the second step of the podium it was Jeroni Fajardo – Beta who polished off today's top three to seal his third place in the final rankings too.

Heavy rain fell overnight and into the morning with this returning several times throughout the day to very much change conditions out on the hilltop course. Modifications were made prior to the competition getting underway to a total of seven sections in order to counteract what damage mother nature had done. As was the case yesterday, it resulted in another relative low scoring Trial for the leading duo with this reflected as early as the first lap with Raga remaining clean through the initial twelve hazards and Bou dropping just a single mark over the same sections. Bou was the better of the dominant pairing on the second lap losing one mark compared to the two lost by Raga, leaving them level going into the final tour. Two fives for Toni in sections four and nine halted his fight back as Adam kept his score to seven marks on his closing visit to the twelve muddy hazards to take the win for the second day in a row, this time by just five marks.

Fajardo ended the day eight marks back from Bou, with Albert Cabestany – Sherco and Jorge Casales – Beta making five Spanish riders in the top five yet again as they finished fourth and fifth respectively. Jamie Busto – Repsol Honda faired better than he did on Saturday to take sixth position in the Trial and end his rookie season sixth in the general standings too. His veteran team-mate Takahisa Fujinami – Repsol Honda rounded a difficult season with a seventh spot to secure his ranking in the top five in this his twentieth year as part of the series. Alexandre Ferrer – Sherco, Pol Tarres – Sherco and Franz Kadlec – Beta complete today's top ten respectively in the World Pro class to bring the 2015 season to a close.

Quentin Carles de Caudemberg – Beta became the winner of the 2015 FIM Trial World Cup after winning the final counting day, but only after he had awaited the outcome of a championship tie break with Miquel Gelabert – Sherco. Gelabert had led the series going into today and following his fourth place finish in the Trial he found himself tied on two hundred twenty eight points with his French rival, but lost the count back with Carles de Caudemberg having recorded five wins to his one. The finale of this incredibly close fought series could not have been any more dramatic. Benoit Bincaz – Scorpa and Luca Petrella – Gas Gas rouded out today's podium, with the desperately unlucky Gelabert and other title challenger Iwan Roberts – Beta finishing in fourth and fifth respectively. Roberts ended the year in third place overall, just four points behind Carles de Caudemberg and Gelabert despite missing the opening GP in Japan.

Marco Fioletti – Beta rounded out his 2015 campaign with yet another victory in the FIM 125 Trial Cup division. Today his winning margin was a massive forty-four marks and confirmed a not so unlucky thirteen triumphs in a row and seventeen in total. In fact Fioletti was only beaten once throughout the whole series, that being on the opening day of the third round in Sweden by the unknown Norwegian rider Sondre Haga – Beta. Marco takes the title with a full three hundred and twenty points, that representing his best sixteen results – all of which were wins - from the eighteen counting days over nine rounds. Spain's Gabriel Giro – Beta ended the day again as runner to claim third overall in the general standings whilst Maxime Varin – Scorpa rounded off his campaign with a third spot to secure his 2015 vice champion status.

With the 2015 FIM Trial World Championship over the attention now turns to the closing round of the 2015 FIM Women's Trial World Championship and the 2015 Trial des Nations, both of which will take place in L'Hospitalet de l'Infant, Spain next Friday, Saturday and Sunday.


------------------------------------------------------------------------------------------
Bristow claims her second title

Emma Bristow – Sherco has claimed the 2015 FIM Women's Trial World Championship thanks to her second victory at the Spanish Grand Prix held in Teo this weekend and with one counting event still remaining. Her triumphs on the second day of the opening round in the Czech Republic and her back-to-back wins in Spain mean that she can now not be caught in the general standings with the best three results from five counting days being used to determine the final rankings. This marks Bristow's second FIM Women's Trial World Championship, her first being just last season, however the manner in which she clinched her 2015 crown could not have been closer.

Unlike yesterday, where Bristow rode clear of the field, today with the sections having been eased to offset the effects of heavy overnight rain that continued into this morning and then returned several times during the day scores were much lower on the second day of competition. In the wet and muddy conditions it was Emma's arch rival Rebekah Cook – Jgas who made the early running and stole a narrow but important lead come the close of the first lap of ten sections.

Cook parted with only a single dab in section seven on the opening tour, this compared to the two marks dropped by Bristow over the same period, her single mark rides being in the second and fifth hazard. Rebekah continued to win the battle of nerves on the second lap as she remain totally unpenalised in each and every section, whilst Emma increased her tally slightly with a one mark loss in the tricky seventh hazard.

With only two marks separating this leading British duo, the last visit to the ten slippery sections was always going to be a tight and tense affair, especially as it was potentially going to determine the title too. Bristow held her nerve brilliantly on one of the most important laps of her career to go clean and to heap the pressure on her compatriot. Cook looked slightly nervous as she parted with a dab as early as section two on her last visit and saw her fate sealed when she was deemed to have touch a rock with her foot as she lifted it clear from the footrest in the sixth hazard.

This left Cook and Bristow tied on three marks apiece and with the same number of cleans, one, twos, threes and fives, meaning the tie break was eventually decided on overall time with Emma having completed Sunday's Trial almost eight minutes faster than Rebekah. Bristow's third win of the series was enough for her to take her second crown in a row.

After the disappointment of missing out of a top three placing yesterday Donna Fox – Sherco secured her spot on the podium today in third place to complete the British 1-2-3 she had hoped for twenty four hours earlier. With Cook almost certain of second position in the series Fox is now tied on forty one points with Ina Wilde – Gas Gas with one of this pair likely to seal the last podium place in the general standings come next Friday.

Spain's Mireia Conde – Beta gave the home fans something to cheer about as she took fourth place ahead of Germany's Theresa Bauml – Ossa who finished fifth for the second day running. Norway's Mette Fidje – Sherco achieved a career best sixth position in front of Wilde, who despite her seventh spot on the day remains joint third in the title race. Berta Abellan – Sherco, Sara Trentini – Sherco and Australia's Kristie McKinnon – Gas Gas rounded out today's top ten respectively.

The 2015 FIM Women's Trial World Championship will reach its close in L'Hospitalet de l'Infant, Spain next Friday with many final rankings still to be decided.

news and photos by FIM Press
------------------------------------------------------------------------------------------

Raga si prende la rivincita!

Adam Raga- Gas Gas ha concluso in bellezza vincendo anche nel secondo giorno di Teo , Spagna di Nord Ovest. Toni Bou – Repsol Honda lo aveva appaiato a due terzi di gara, poi ha ceduto nel giro finale. Terzo Jeroni Fajardo - Beta.

Emma Bristow - Sherco- ha nuovamente vinto fra le Donne e si è anche aggiudicata il secondo titolo consecutivo, essendo validi solo 3 risultati sui 5 a disposizione. Sara Trentini ha concluso al nono posto con gli ultimi 2 giri a livello delle prime.

Primo podio nella World Cup per Luca Petrella - Gas Gas che ha così riscattato pienamente la prestazione poco convincente di ieri. Filippo Locca - Beta undicesimo. Per Marco Fioletti - Beta l'ennesimo strapotere (23 punti contro 67 del secondo classificato). Una vittoria (la numero 17) che però non serve al bottino finale in cui contano solo 16 risultati e per lui sono state 16 vittorie!


------------------------------------------------------------------------------------------
CLASSIFICHE/RESULTS:
WORLD PRO
--
WORLD CUP
--
125 CUP
WOMEN
--
------------------------------------------------------------------------------------------
CAMPIONATO/OVERALL STANDINGS:
WORLD PRO
--
WORLD CUP
--
125 CUP
--
WOMEN
--
------------------------------------------------------------------------------------------
1. Adam Raga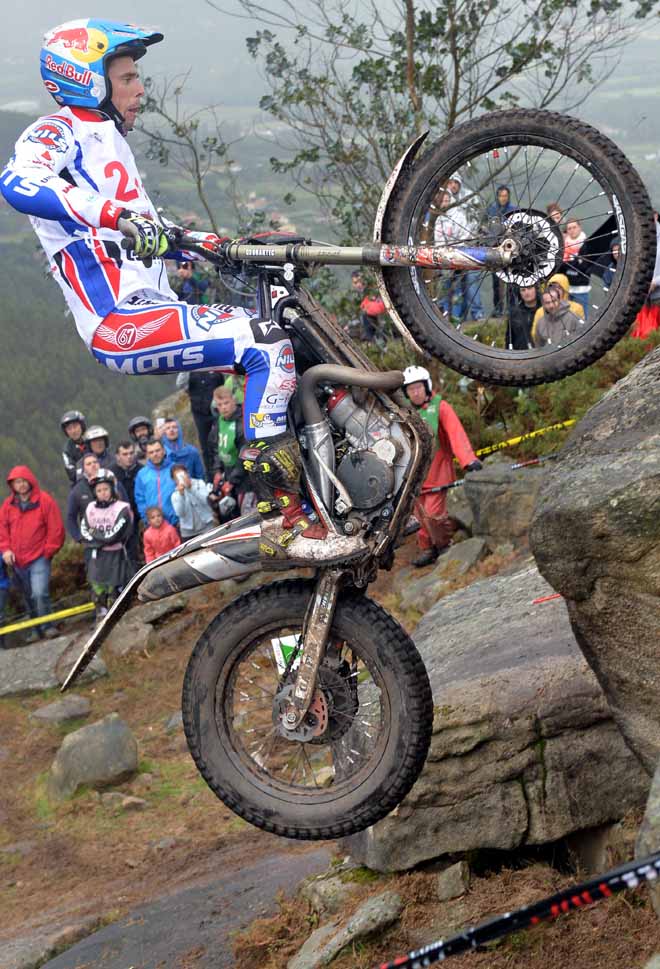 2. Toni Bou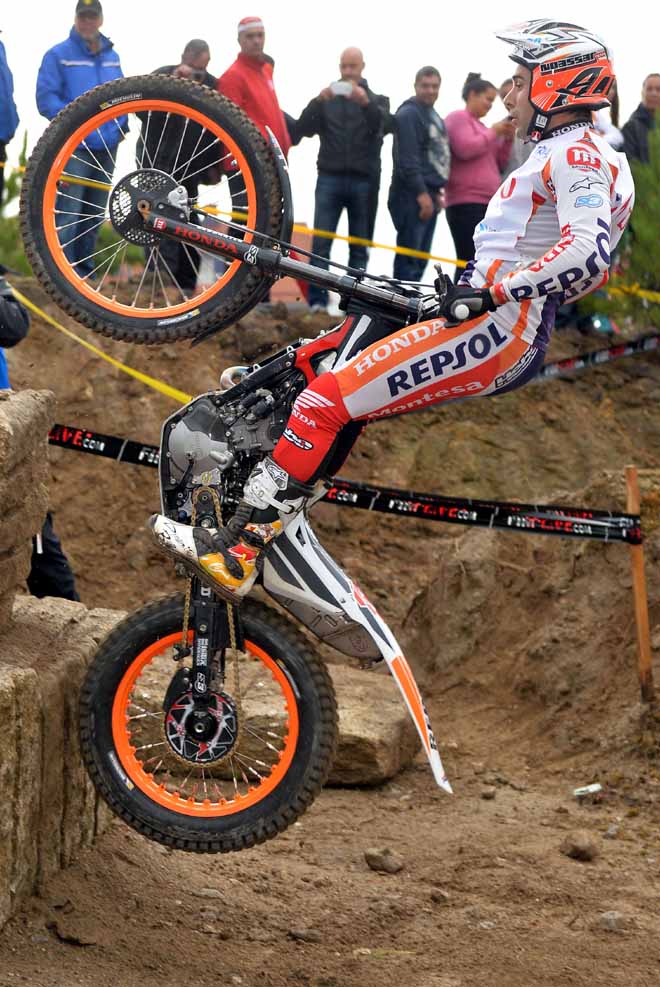 3. Jeroni Fajardo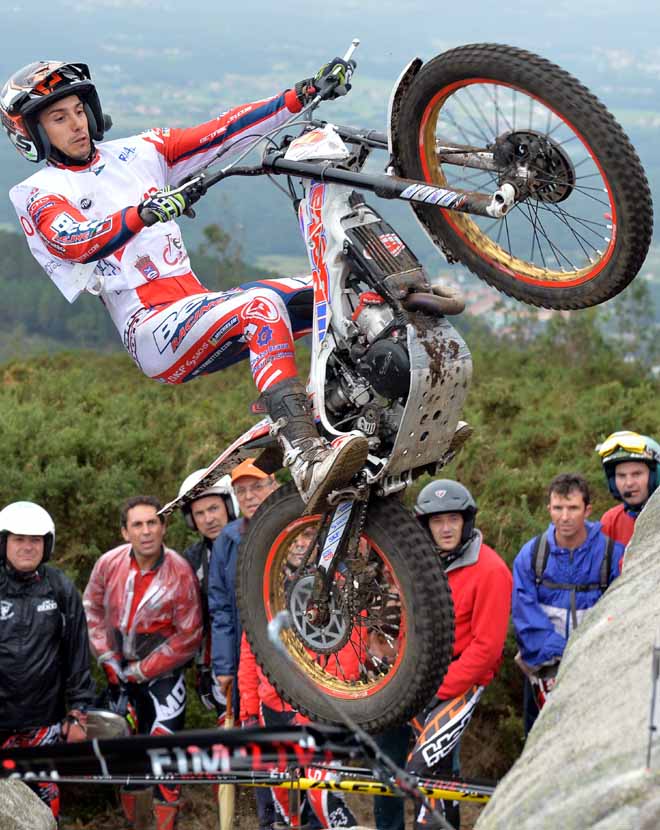 4. Albert Cabestany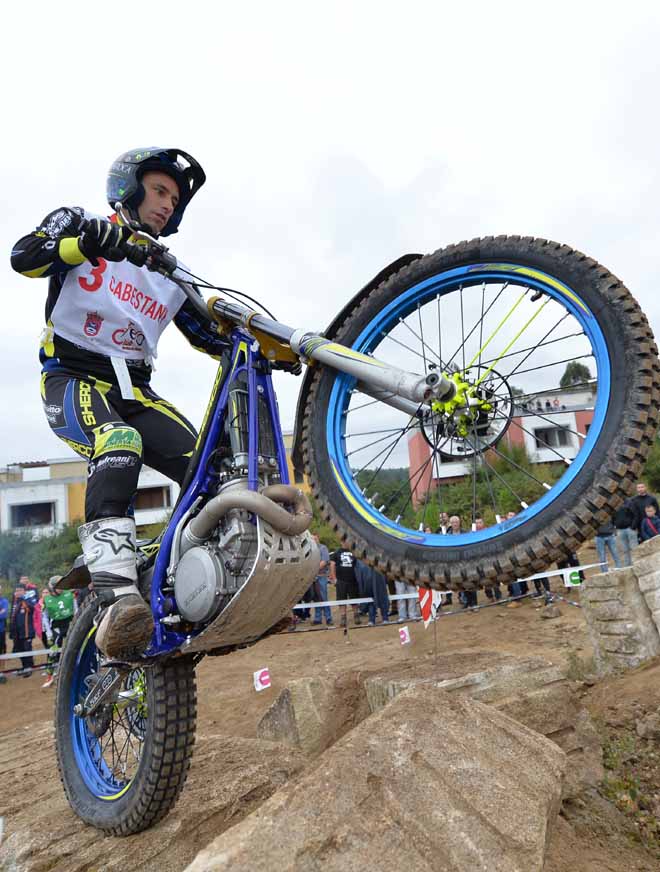 5. Jorge Casales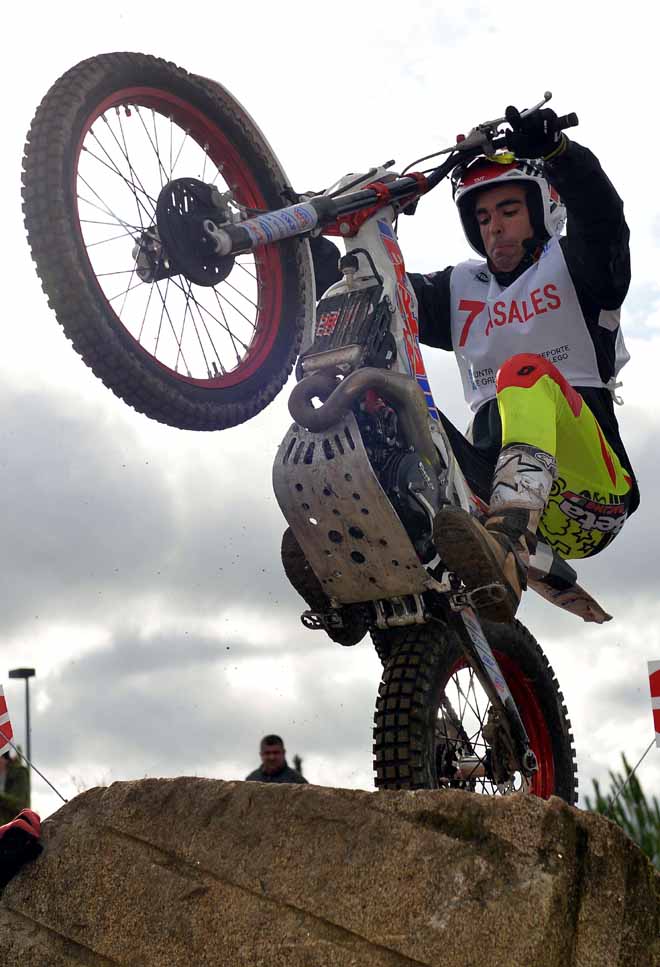 6. Jaime Busto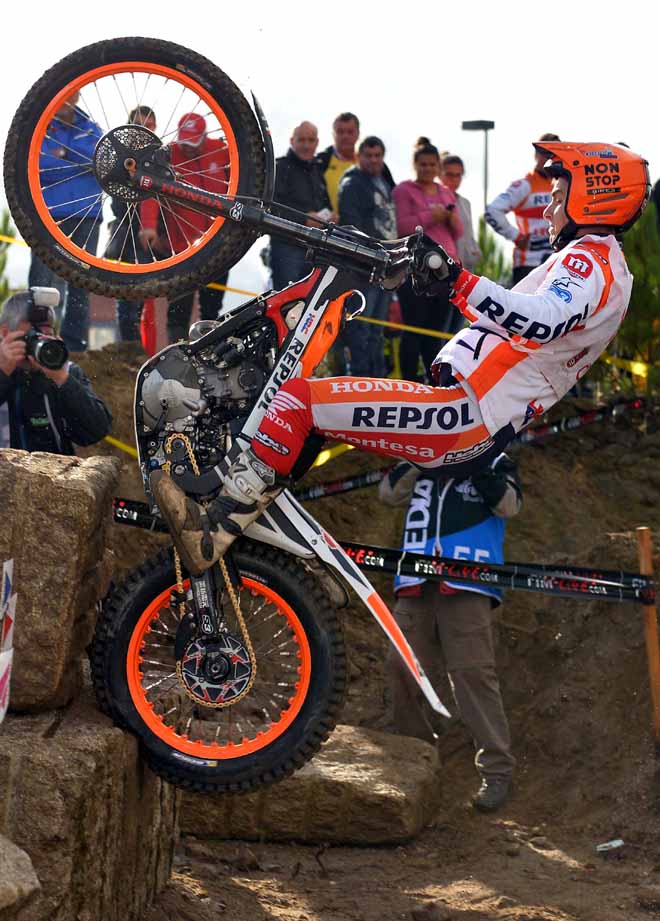 7. Takahisa Fujinami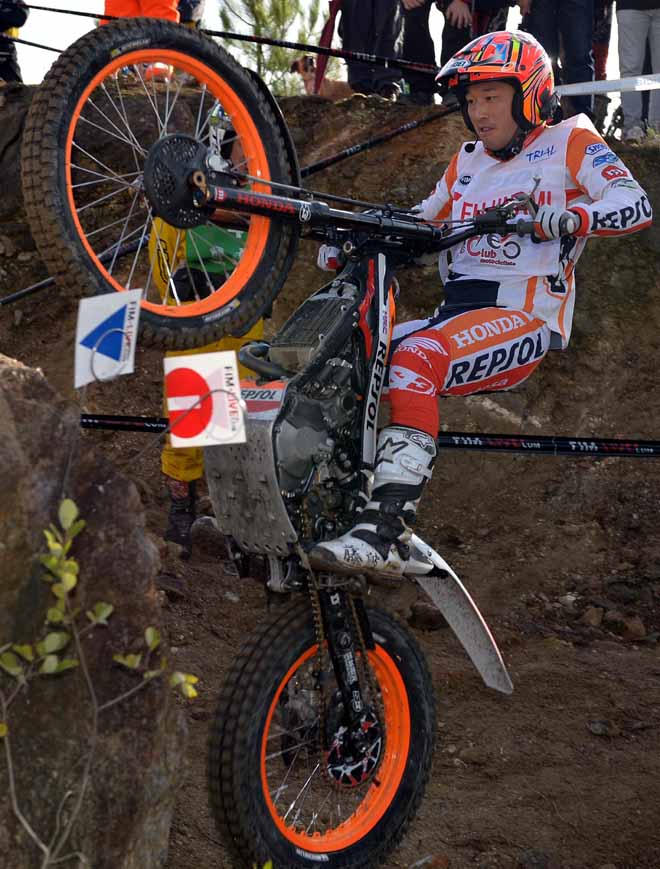 8. Alexandre Ferrer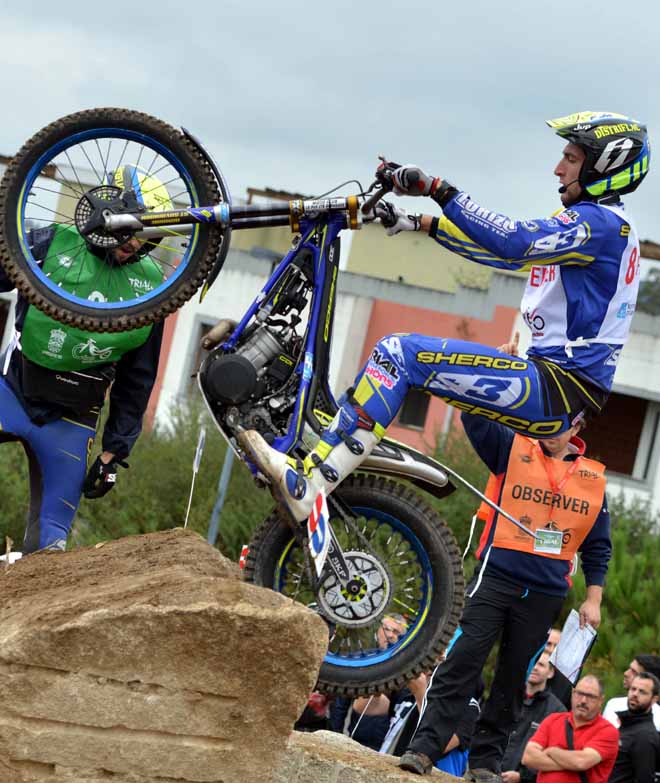 9. Pol Tarres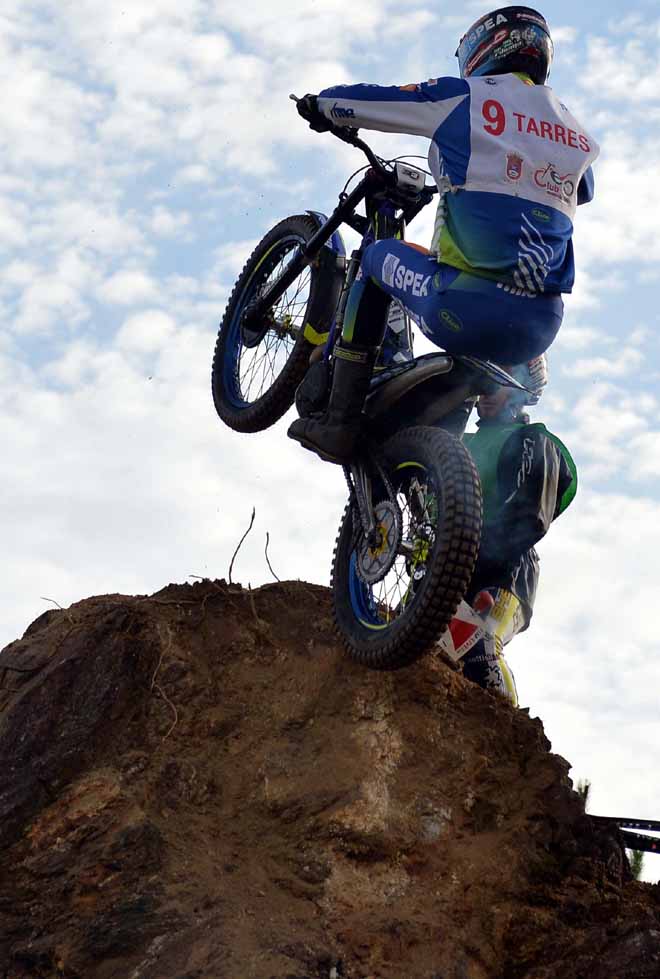 10. Franz Kadlec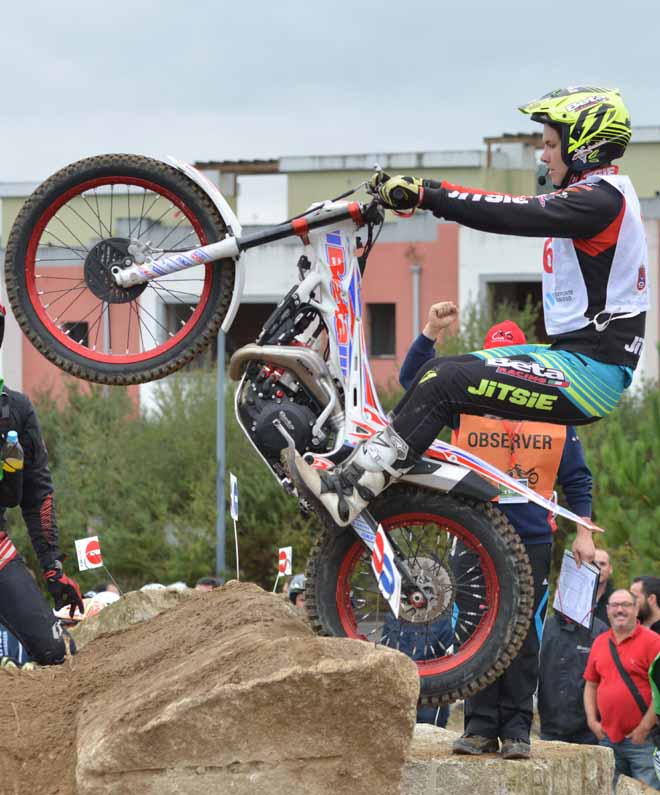 11. James Dabill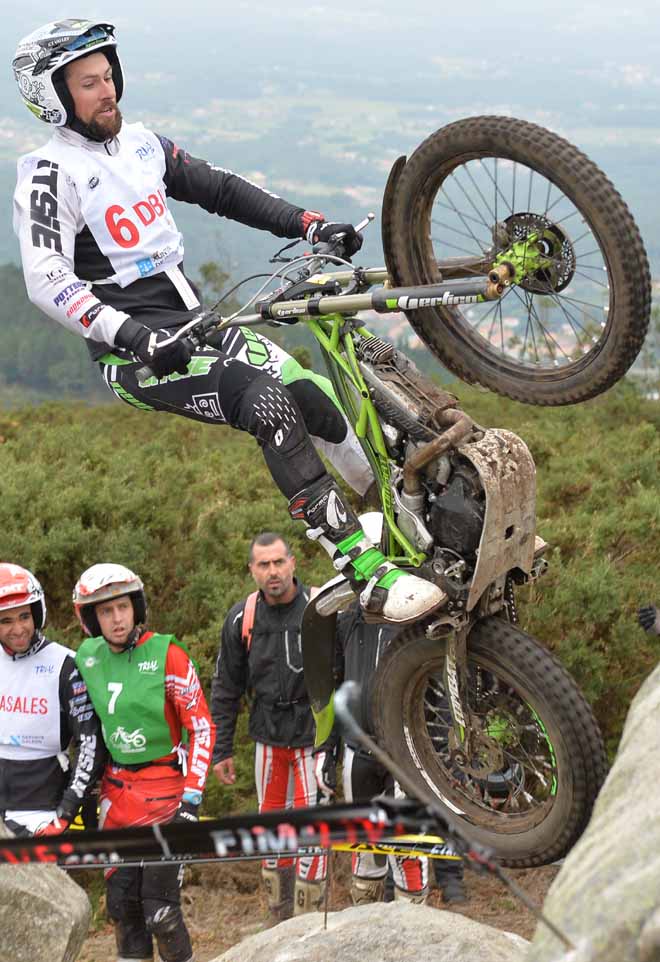 12. Eddie Karlsson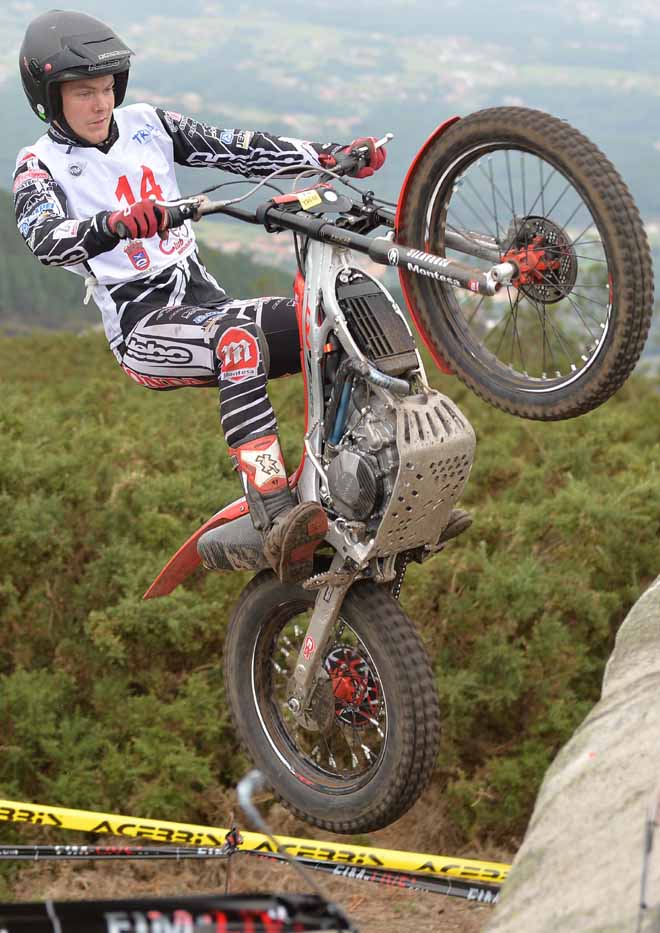 13. Francesc Moret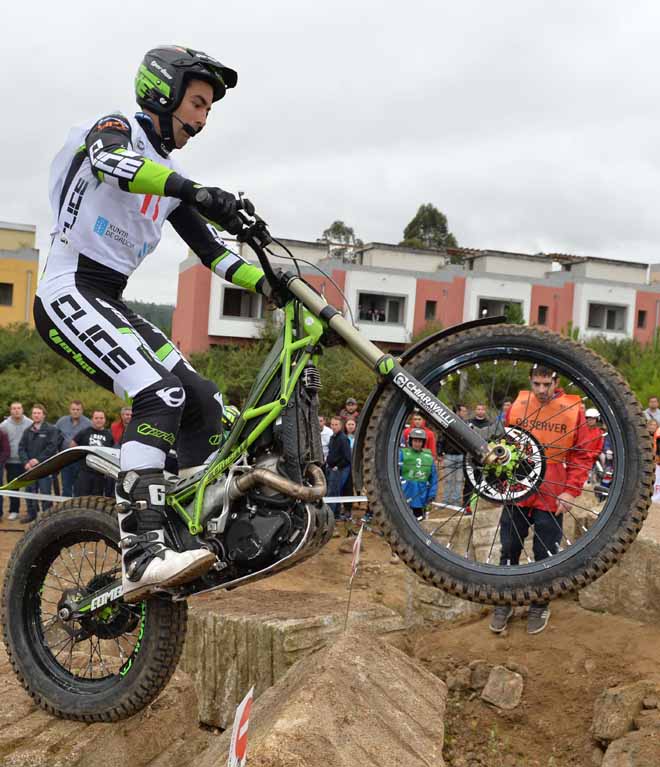 14. Hakon Pedersen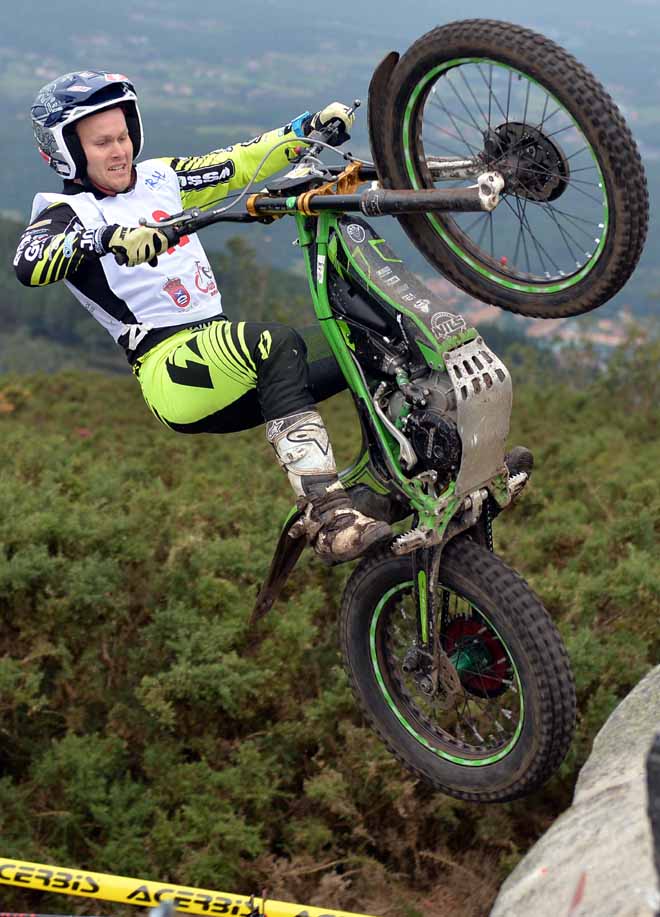 15. Jack Sheppard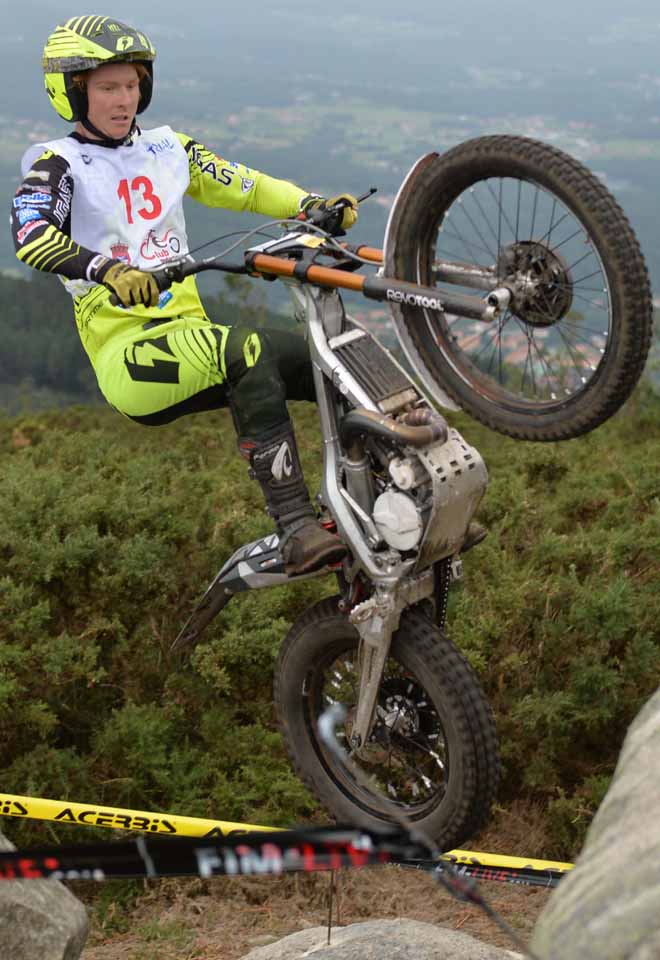 16. Kristian Ole Sorensen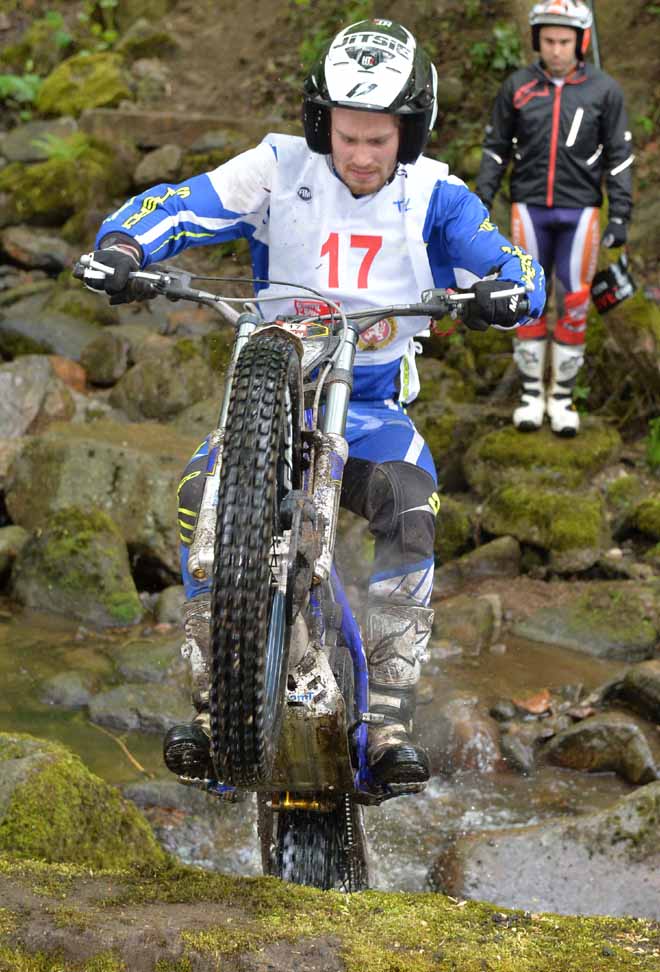 ------------------------------------------------------------------------------------------
1. Emma Bristow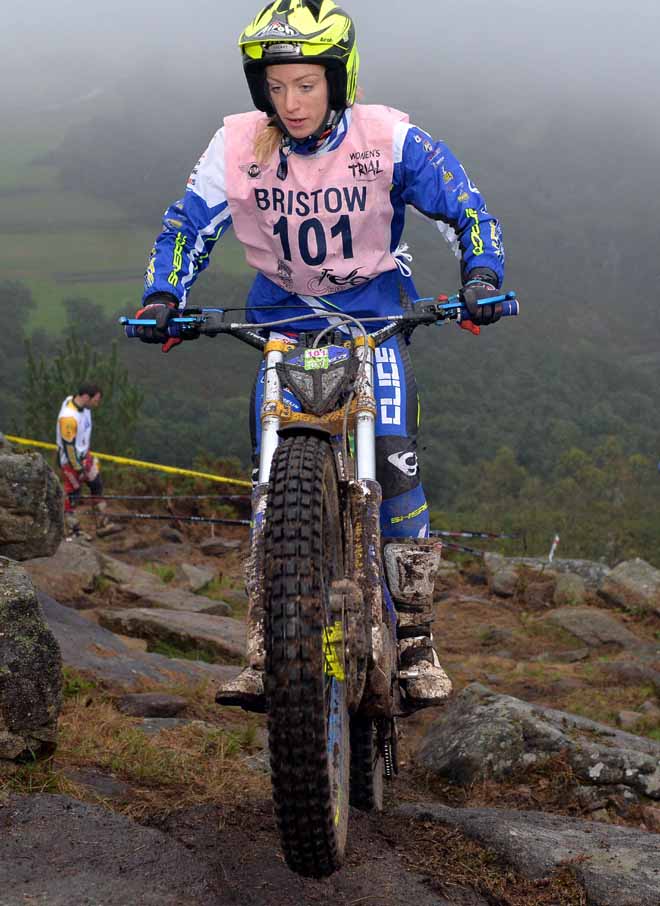 2. Becky Cook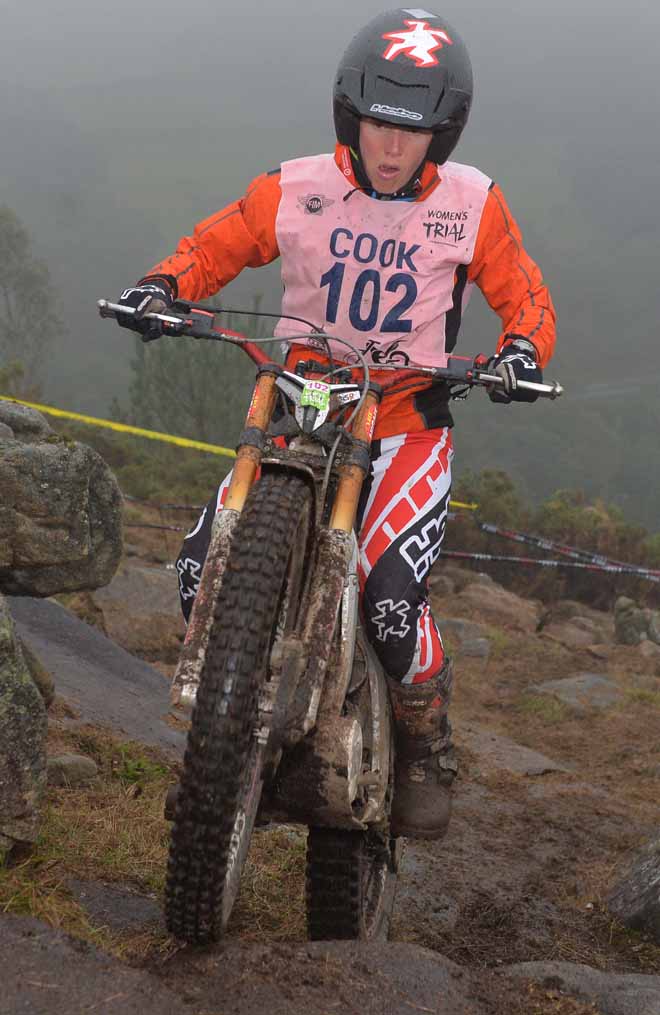 3. Donna Fox
------------------------------------------------------------------------------------------
---------------------------------------------------------------------------------------
press releases ---- comunicati stampa
---------------------------------------------------------------------------------------