06/08/16 - Roberts beat Gelabert by 1 point !

British Iwan Roberts (Beta) beat Spanish Miquel Gelabert (Sherco) by one single point in the fourth round of the 2016 FIM Europe Trials championship, held in Sokolov, Czech Republic. Both started very well and got a smooth lead on all the others after the first lap, in which Roberts scored 5 marks against the still good 7 points made by Gelabert. On the 15 sections to repeat twice, the best ones behind them were two riders with 14 penalties: British Toby Martyn (Beta) and Norwegian Ib Vegard Andersen (Beta). Only in eighth place the other favorite for the victory, runner-up in the overall standing, Dan Peace (Gas Gas) carrying 20 points.

In the second loop Gelabert tried to recover his 2 points of distance from the top, and he led to success partially, scoring one point less than leader Roberts who kept the first place and gained his first victory in this season. Galabert in second place was enough satisfied because he stretched in the overall standing now with 40 points on Peace. today in sixth place, with the consolation to be the best rider in the second lap. Third step of podium for Martyn.

An other member of the Peace family , his brother Jack, is today of complete different mood, having just won his fourth round in the Junior class, that means he is very close to win the 2016 Junion Cup. The big and well skilled Italian group who tried to contest him, finished once more time behind. At the turning point the fight was still open, because only 3 points separated Jack from Sergio Piardi (Beta): 8 against 11. Luca Corvi (Scorpa) scoring 14 was anyway in the game. But second lap of Jack with just 4 marks lost cleared any doubt. Piardi confirmed his second position, while Corvi was passed by his team mate Manuel Copetti who grabbed the last step of the podium, climbing it for the first time this season.

Big triumph for German Markus Kipp (Beta) in Over 40 class, who scored 2 points in each lap , gaining an incredible advantage on Slovakian Vladimir Kothay (Beta) finished second but with 30 points lost. Just one point more for the third arrived: local mate Pavel Kohout (TRS). Kipp is the first 2016 European champion: he got the Over 40 Cup.

In the International 1 ex-world rider Czech Pavel Balas (Gas Gas) won easily scoring half points of the rider in second place. German domain in International 2 with 8 riders in the first eight places. Winner Peter Mohr (Sherco) by just one point on Timmy Hippel (Beta). To-morrow on the same sections there will be the fifth round.

photos by our archivies


---------------------------------------------------------------------------------------

Roberts batte Gelabert per un punto

Ma lo spagnolo allunga nel mondiale ed ora ha 40 punti di vantaggio su Dan Peace. Buone prestazioni degli azzurri nella Junior che vanno occupare le posizioni da podio con Piardi e Copetti dietro all'imbattibile Jack Peace (Gas Gas). Non lontani dal podio anche Corvi ed Andreoli.

Feltrinelli si difende nella Over40 con un quinto posto. Domani la quinta prova nel medesimo posto.
------------------------------------------------------------------------------------------
CLASSIFICHE/RESULTS:
EUROPE
JUNIOR
OVER 40
INTERNATIONAL 1
INTERNATIONAL 2
------------------------------------------------------------------------------------------
EUROPE CHAMPIONSHIP: 1. Iwan ROBERTS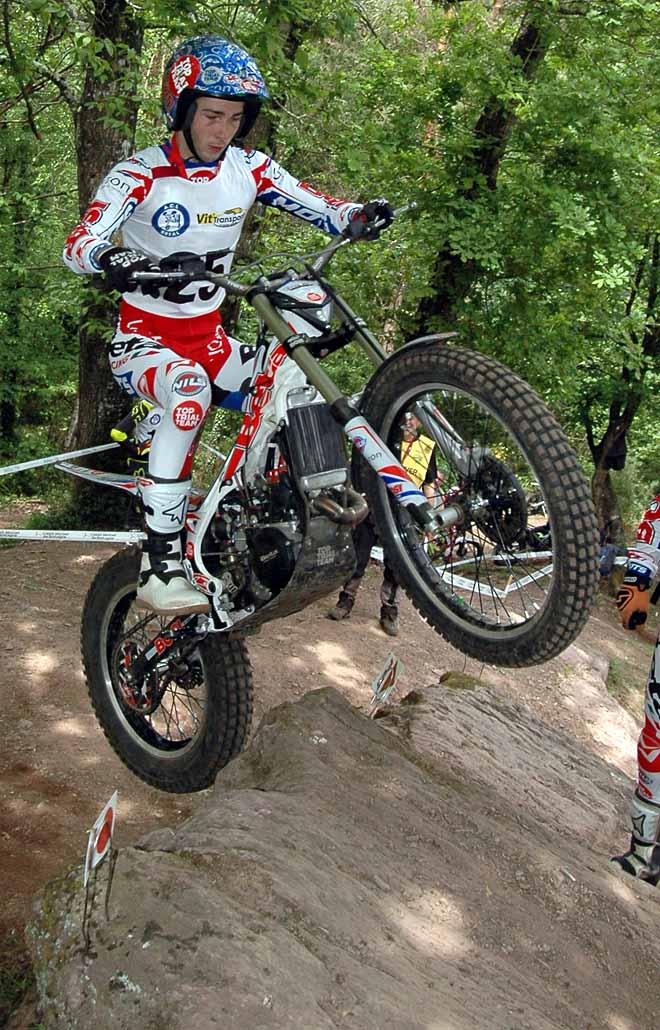 EUROPE CHAMPIONSHIP: 2. Miquel GELABERT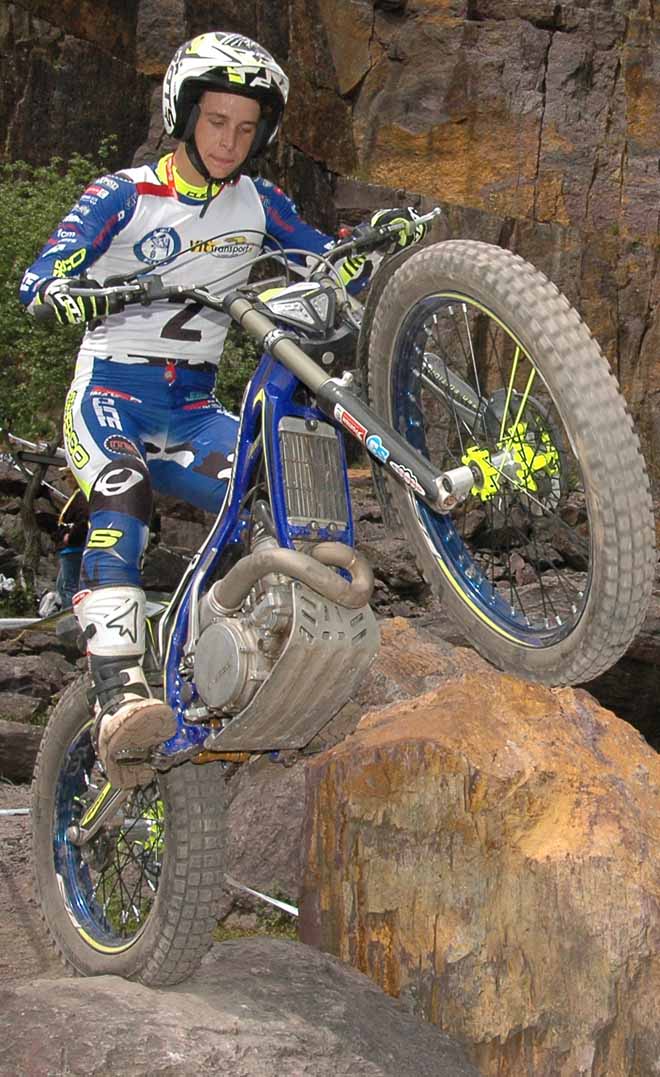 EUROPE CHAMPIONSHIP: 3. Toby MARTYN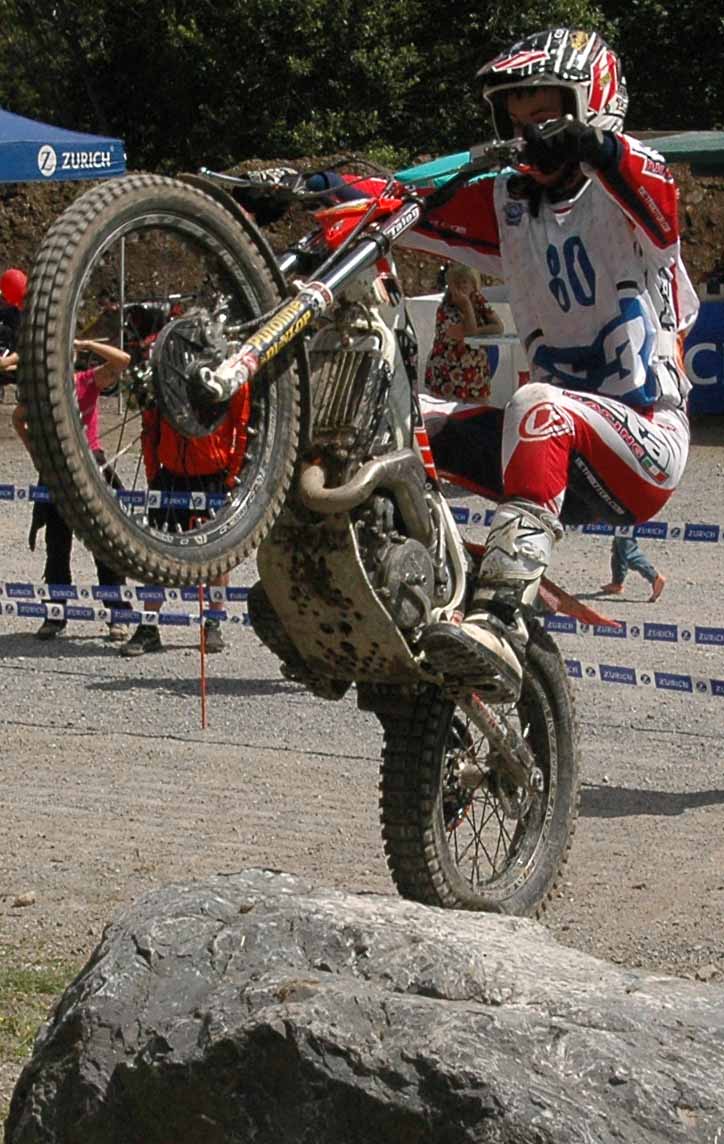 EUROPE CHAMPIONSHIP: 4. Quentin CARLES DE CAUDEMBERG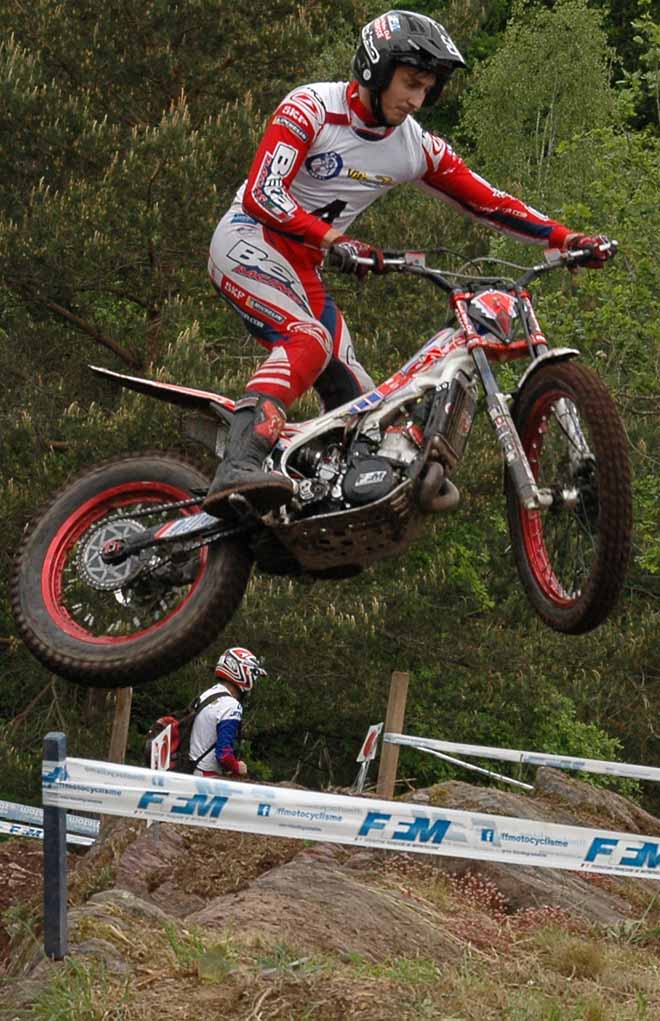 EUROPE CHAMPIONSHIP: 5. Francesc MORET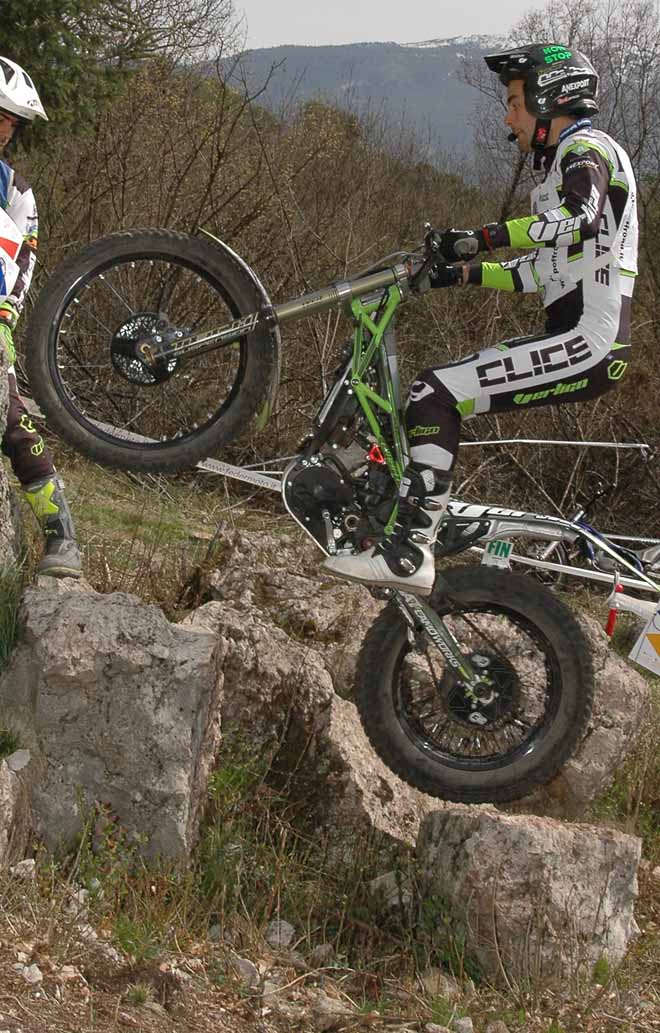 JUNIOR CUP: 1. Jack PEACE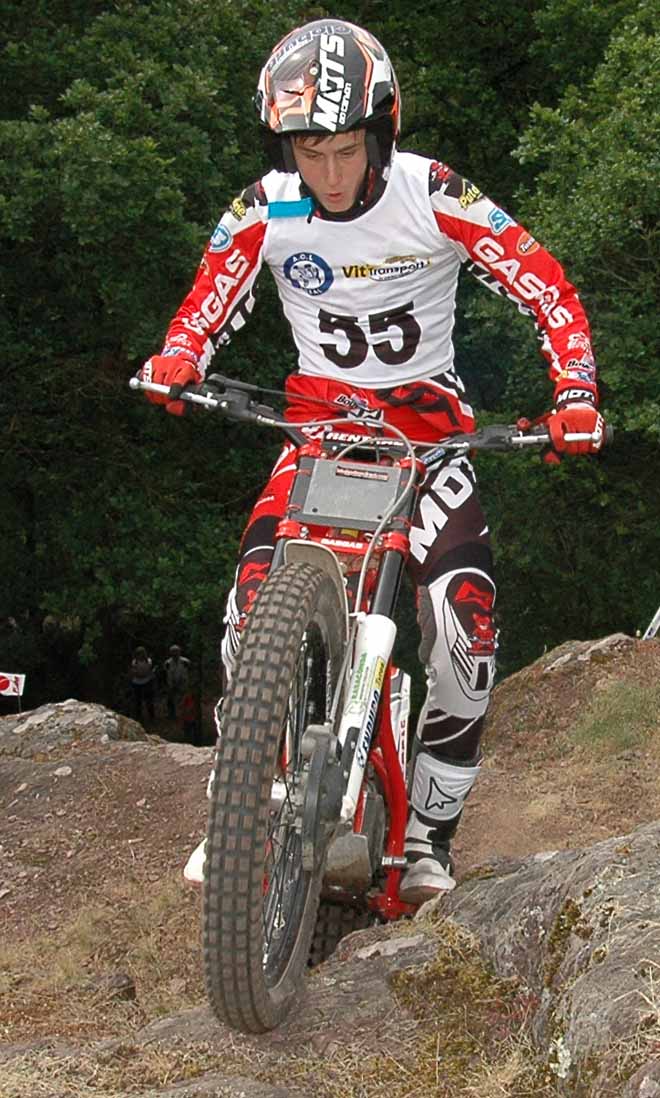 JUNIOR CUP: 2. Sergio PIARDI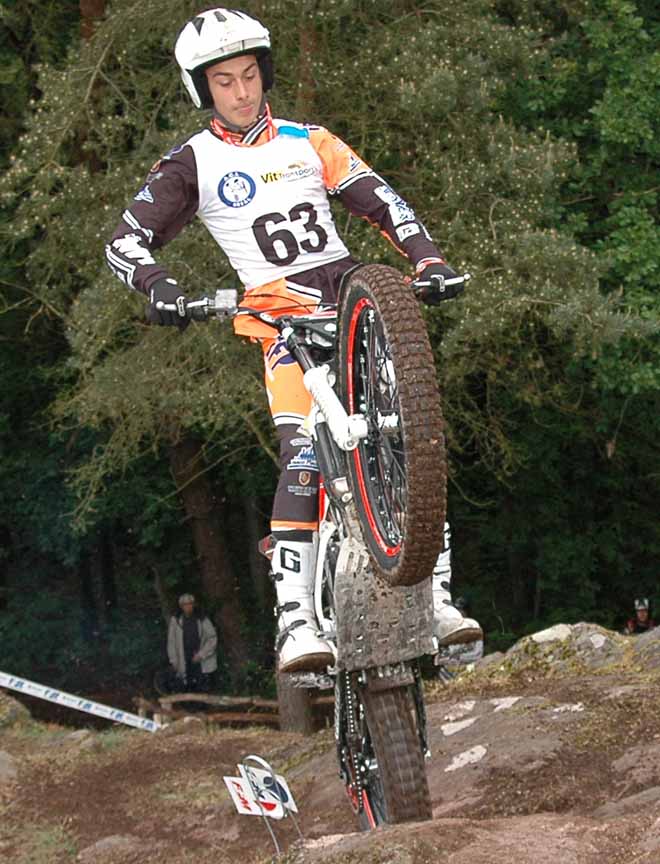 JUNIOR CUP: 3. Manuel COPETTI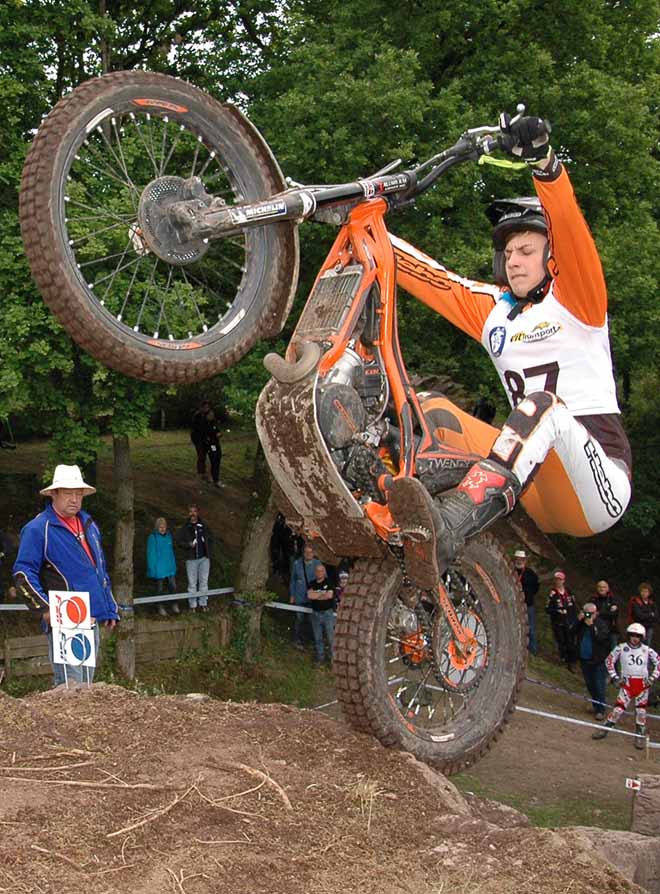 OVER 40 CUP: 1. Markus KIPP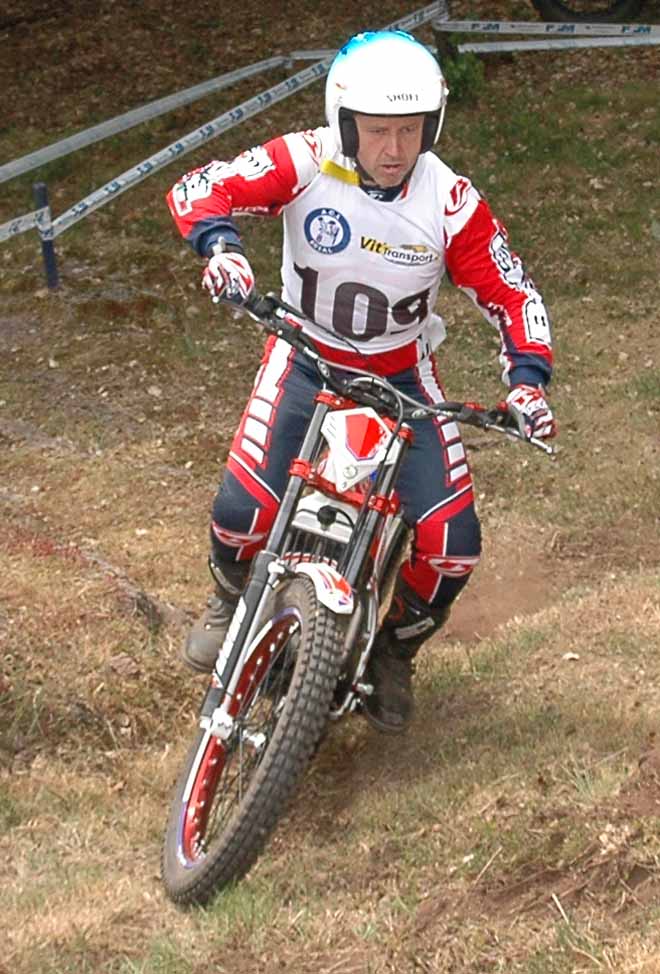 ---------------------------------------------------------------------------------------
press releases ---- comunicati stampa
---------------------------------------------------------------------------------------
---------------------------------------------------------------------------------------