07/02/16 - Bou is back on top in Barcelona

Toni Bou – Repsol Honda rode his way back to the top of the 2016 FIM X-Trial World Championship as he won the second round in front of over eight thousand fans inside the famous Palau Sant Jordi arena in the city of Barcelona, Spain. Bou had to fend off a strong assault from Adam Raga – TRS who was looking to add to his opening round victory, but in the end he was a comfortable victor on the night. The compatriots are now tied for the series lead, but Toni heads the general standings thanks to his better last result. Albert Cabsetany – Sherco rounded out the podium as Jeroni Fajardo – Vertigo made it an all Spanish final for the second event in a row.

Immediately after the event Bou explained what his latest triumph meant to him. "For the championship this is a very important win, and it is even more important as it happened here in Barcelona, which is the biggest event in the series. Being here in Spain with so many fans always gives you extra motivation and tonight that was the same feeling. During qualification I produced my best riding, so I am please to be able to say that. In the final I made some mistakes, but I was still able to take the win, this was so important with just two rounds to go."

Qualification consisted of six sections, of a much more technical nature than normally seen inside the ex-Olympic arena thanks to the efforts of French course builder Bernard Estripeau. Sweden's Eddie Karlsson – Montesa was slower than wildcard Jamie Busto – Repsol Honda in the speed race, which was used to decide the starting order in each pairing and therefore was forced to ride first through the opening hazards. Neither Eddie nor Jaime shone with both of the young contenders making several unforced errors, which was to prove a theme of qualification. Ultimately Karlsson was to triumph in his duel with Busto as they ended the night in seventh and eight respectively.

Fans' favourite Takahisa Fujinami – Repsol Honda beat his riding partner Alexandre Ferrer – Sherco in the speed section to enjoy the luxury of being able to ride the hazards behind his rival. The Japanese rider used this advantage to good effect as he posted a lap score of thirteen compared to the seventeen marks lost by Ferrer to give himself a real chance of transferring to the final. However, this was not to be case with Fujinami missing out on a top four placing out by a single mark and having to settle for fifth spot leaving Alexandre down in sixth.

Cabestany was fastest over the ground to oblige Fajardo to ride up front in their pairing, but his advantage was to be short lived as he unexpectedly failed in the opening section. The Sherco teamster was to mount an incredible recovery to finish the lap with a total of just eight marks. Fajardo booked his place in the final too, but only just as he came unstuck on the log section to increase his score to within a mark of Fujinami. Defeated at round one, Bou was in sublime form over the initial six sections not losing a single mark as he rode behind his main rival Raga having already claimed first blood by winning the speed competition. Apart from failing to make it through the penultimate hazard, Raga again looked strong in taking the challenge to the reigning champion and still qualified in second spot despite this rare mistake.

The four-man final saw the sections ridden in the reverse direction and also included an additional hazard, which proved to be one of the most difficult of the night. Bou moved into an early lead as he claimed the only clean in section three. He would further stretch this gap over his rivals as he also became the sole rider to exit the newly introduced section five. A safe approach to the final two hazards saw Bou end the night four marks better than Raga who in turn had carved out a seven-mark advantage over Cabestany.

The 2016 X-Trial World Championship will reach round three on Saturday 14th March when it visits Wiener Neustadt, Austria.

Photos and news by FIM/Good Shoot
------------------------------------------------------------------------------------------

Bou riprende la vetta in Barcellona

Toni Bou - Repsol Montesa voleva fortemente la rivincita nei confronti di Adam Raga - TRS, che lo aveva battuto alla prima gara di Sheffield. Nessun piede nelle qualifiche, ma Raga con 7 punti riusciva ad essere il migliore degli inseguitori. Poi in finale grande lotta e solo 3 punti in meno per Bou, che sigilla così il suo decimo trionfo nell'arena di Barcellona. Terzo Albert Cabestany - Sherco. Successo di pubblico, più di 8000 spettatori.

su MOTOSPRINT in futuro maggiori dettagli ...


------------------------------------------------------------------------------------------
------------> RESULTS
------------------------------------------------------------------------------------------
Toni Bou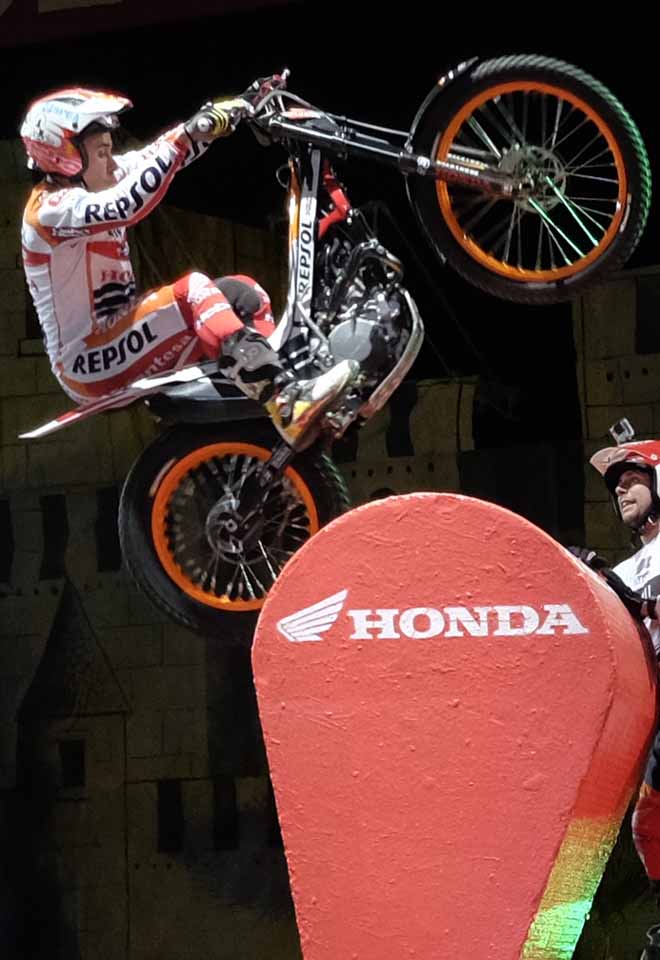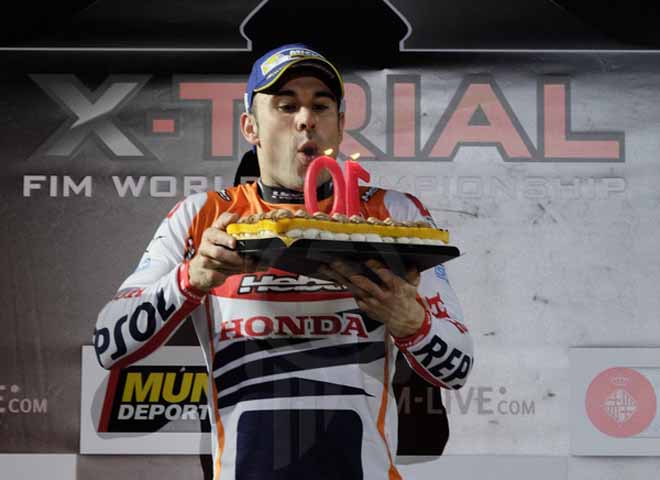 Adam Raga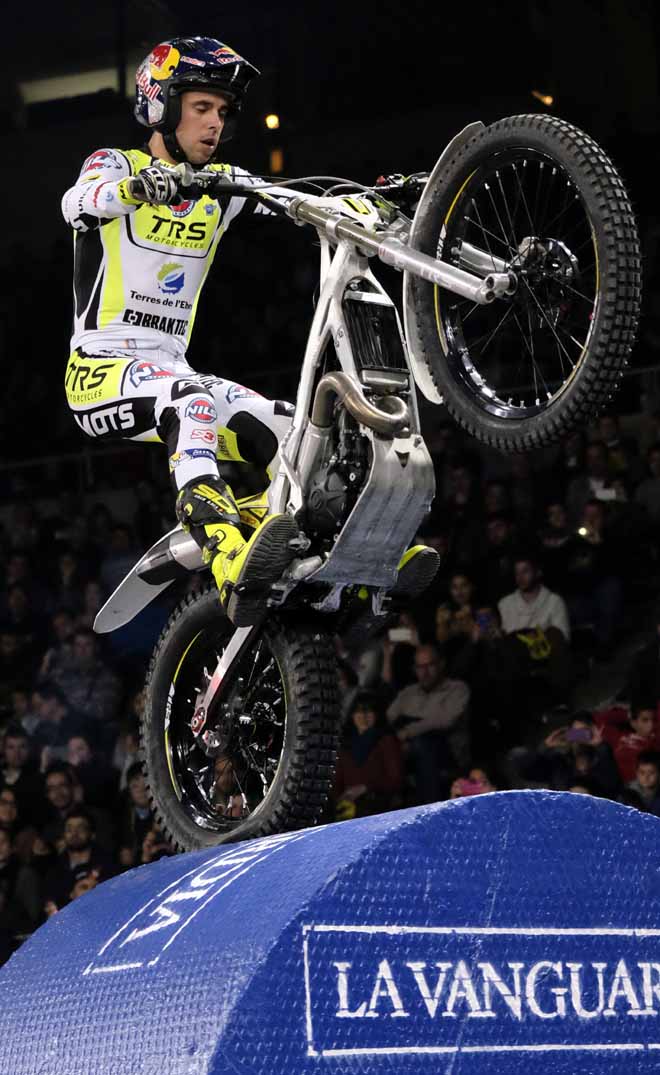 Albert Cabestany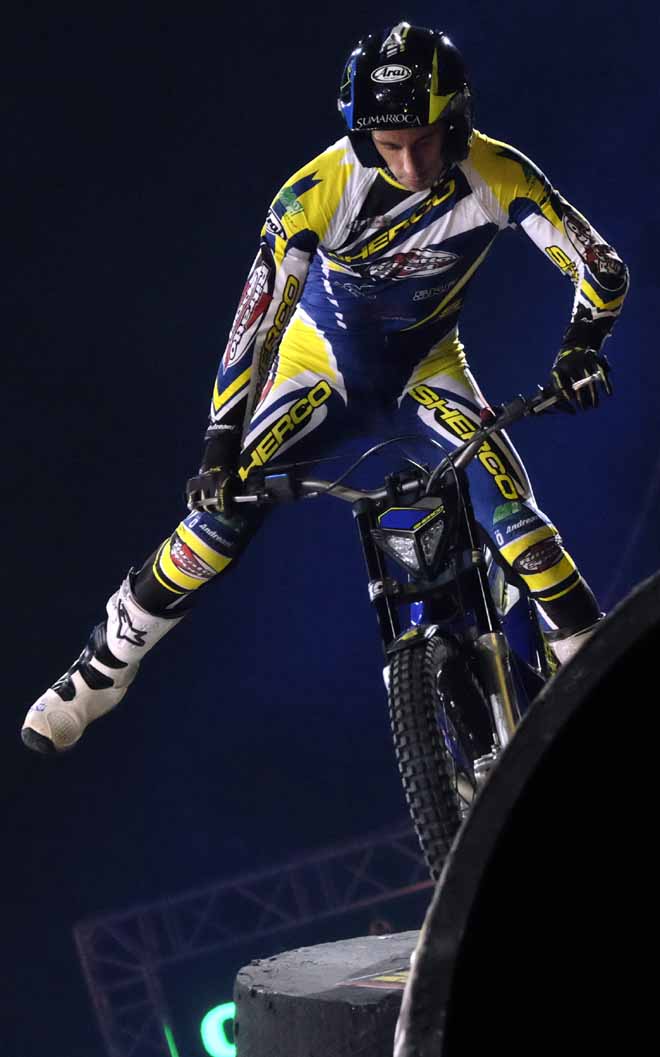 Jeroni Fajardo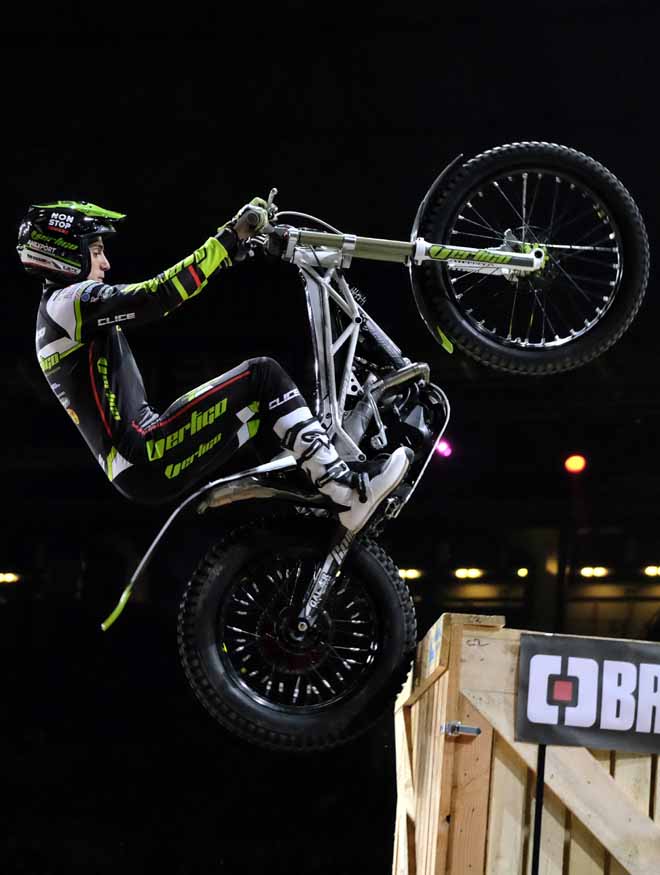 Takahisa Fujinami
Alexandre Ferrer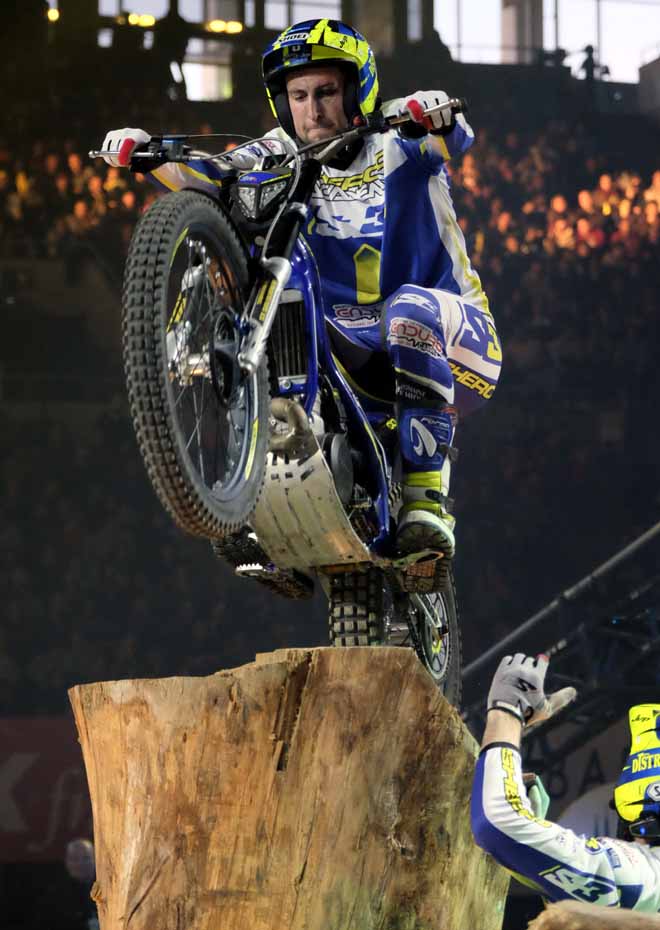 Eddie Karlsson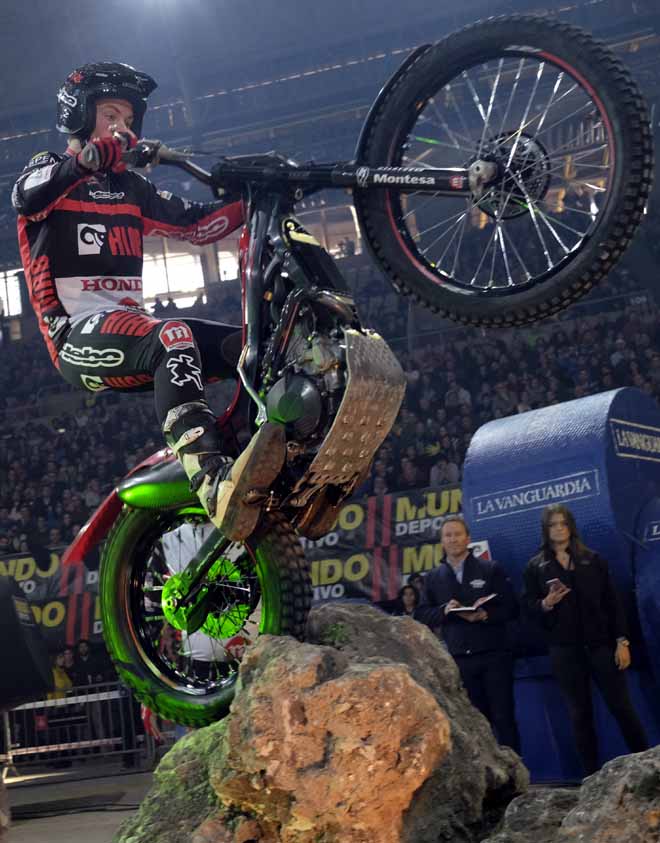 Jaime Busto