01/09/16 - Matteo Grattarola got his sixth title !

Matteo Grattarola (Gas Gas) clinched his sixth consecutive Italian indoor title, winning yesterday night the fourth and last round in Varazze. This round, called Urban Trial, was organized in the sea town of Liguria region and attracted a lot of tourists. The sections were spread along the main road and inside the town. On the scene also other lower categories, thanks to the formula not really indoor.

In TR1 class, Grattarola lost just one point in the two loops, the competition consisted of. Behind him, Spanish Miquel Gelabert (Sherco) who cleaned the first lap, but fived the first section of the second lap, so totaled 5 marks. In third team mate of Grattarola, Gianluca Tournour ahead of Luca Petrella (TRS). These twos finished in the same order in the Italian Championship.

photos by Christian Valeri


---------------------------------------------------------------------------------------

Matteo Grattarola ha vinto il suo sesto titolo!

Matteo Grattarola (Gas Gas) si è portato a casa il suo sesto titolo italiano indoor consecutivo, vincendo ieri sera la quarta ed ultima prova a Varazze. Questa gara, chiamata Urban Trial, è stata organizzata dal moto club Della Superba nella cittadina di mare ligure ed ha attratto molti turisti. Le zone sono state dislocate lungo la statale Aurelia ed all'interno. Di scena anche le altre categorie, grazie alla formula non strettamente indoor.

Nella classe TR1, Grattarola ha lasciato un solo piede nei due giri di cui la gara si componeva. Dietro lui lo spagnolo Miquel Gelabert (Sherco) che aveva girato a zero la prima tornata, ma poi ha fallito la prima zona del secondo giro, ed ha chiuso con 5 punti totali. Terzo il compagno di marca di Grattarola, Gianluca Tournour davanti a Luca Petrella (TRS). Questi due sono poi finiti nello stesso ordine nella classifica finale di campionato.
---------------------------------------------------------------------------------------
1. Matteo Grattarola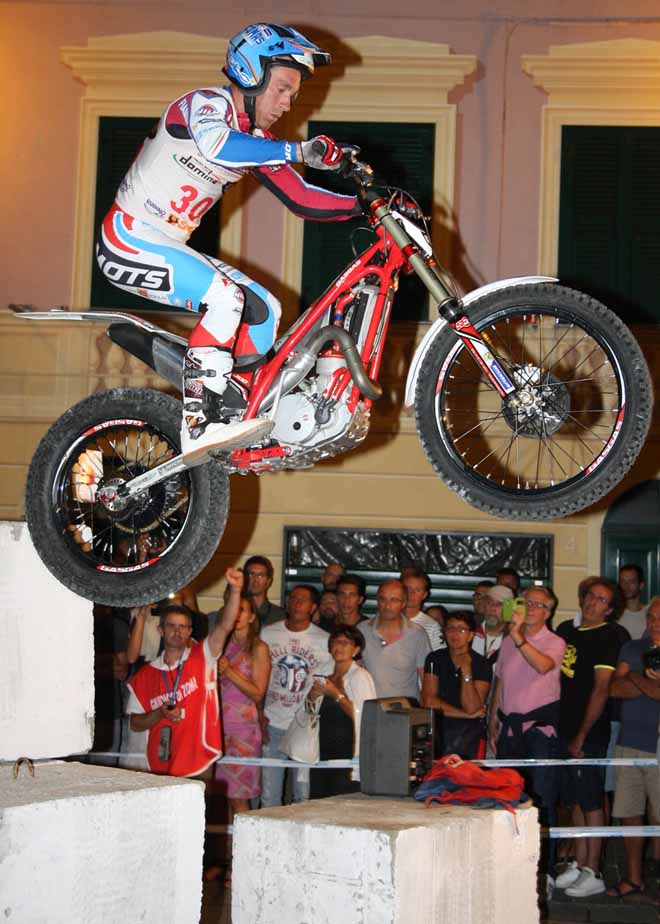 2. Miquel Gelabert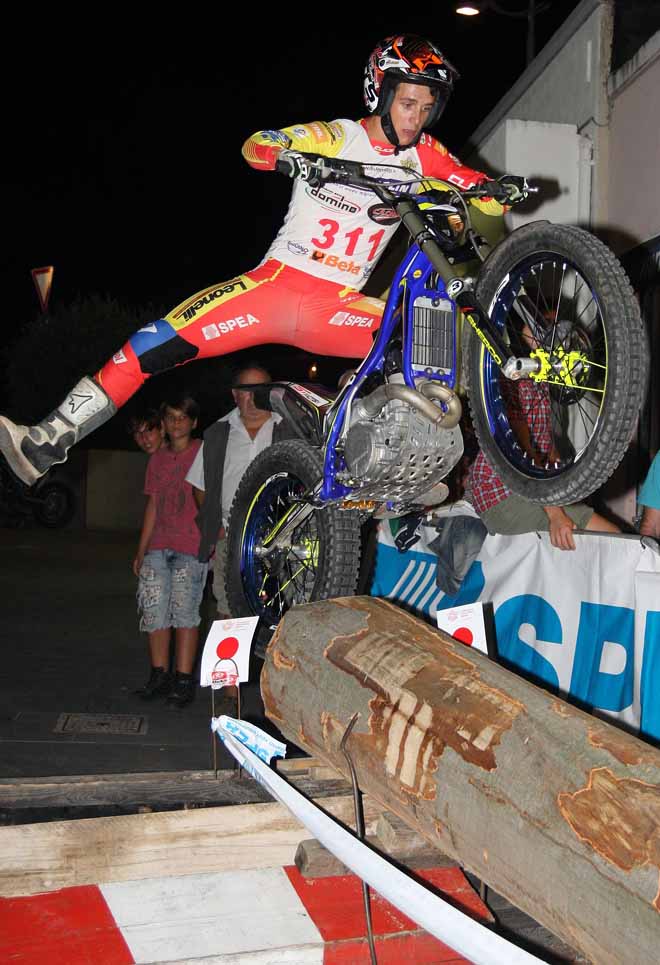 3. Gianluca Tournour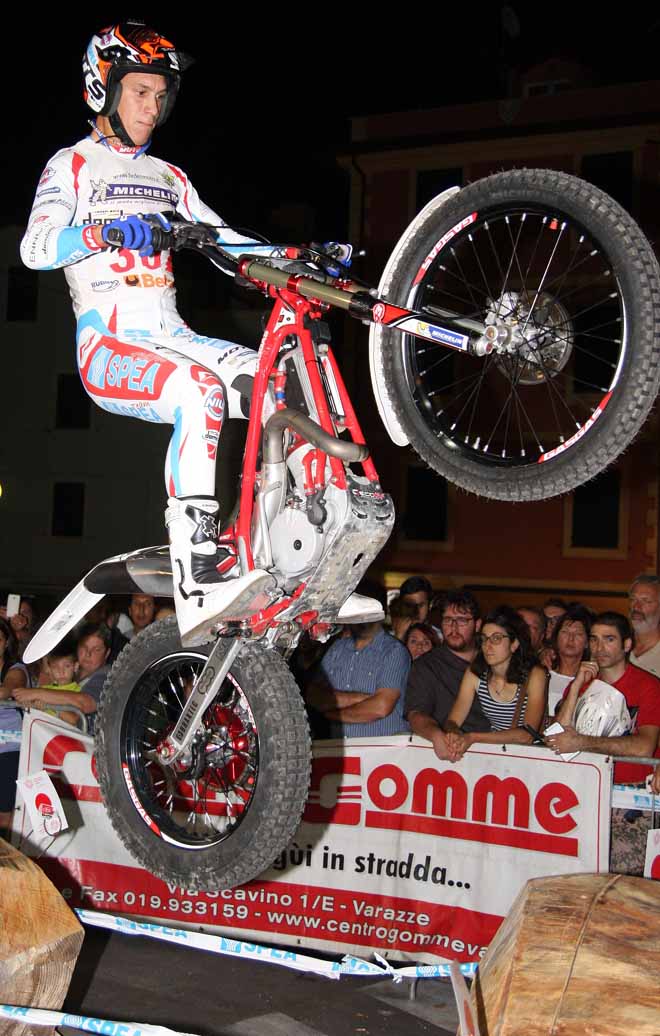 4. Luca Petrella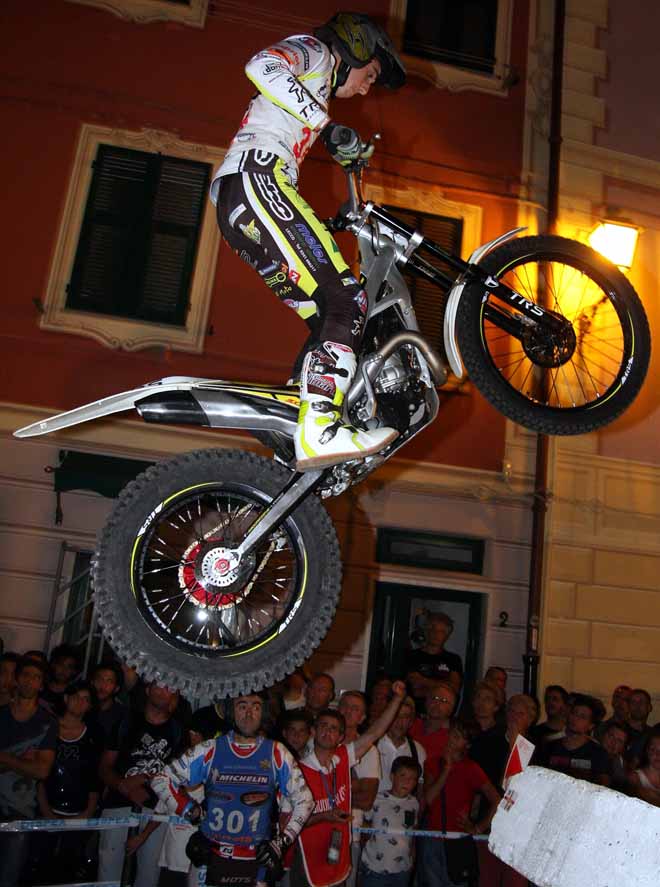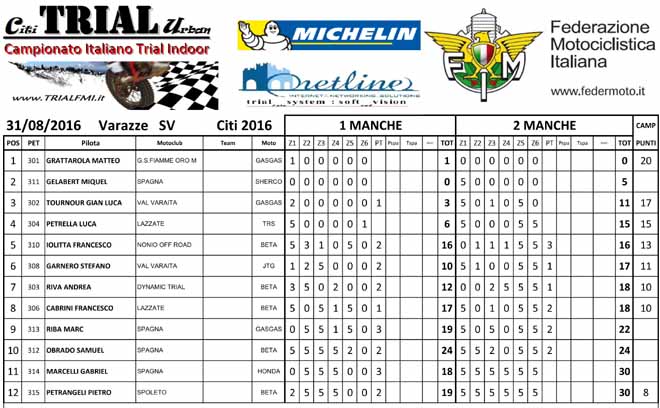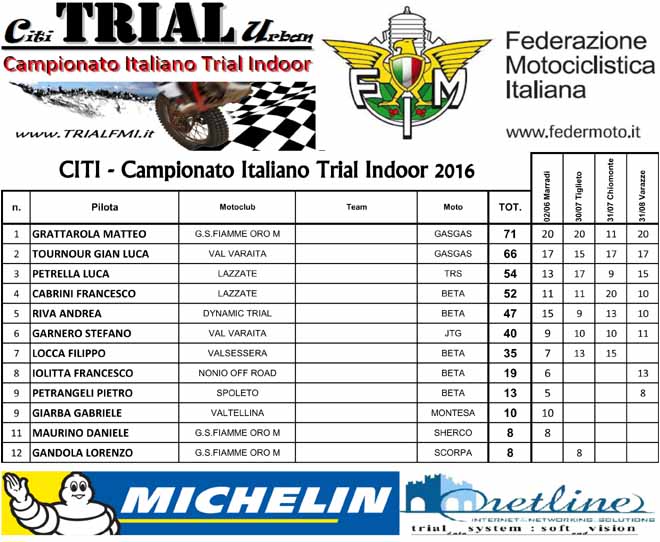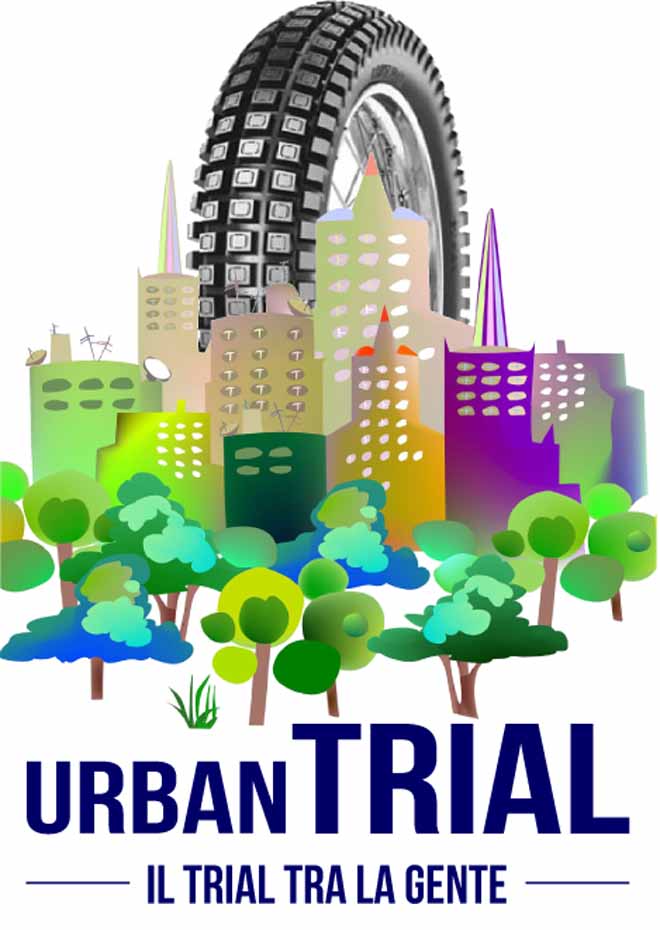 ---------------------------------------------------------------------------------------
press releases ---- comunicati stampa
---------------------------------------------------------------------------------------