30/08/16 - FIM World Champ.: Val Chiampo, ITA

Everything is ready!

Italy stages the eighth and final round of the 2016 FIM Trial World Championship this weekend in Val Chiampo in the province of Vicenza. To reach it from A4 highway Torino-Venezia, there are two exits between Verona and Vicenza.

The race is organized by choosing the formula of three loops with 12 sections for categories Trialgp, Trial 2 Trial and 125, two loops with 15 sections for Women .There are two villages on which organizers have placed zones and paddock. Start, headquarters, Paddock and last section are in Chiampo. In San Pietro Mussolino in Merzo quarry, same scene of other important Trials, there are placed the other 11 or 14 (women) sections. The two villages are distant 5 km and there is a shuttle available to spectators to link them. In both days the first rider is expected to start at around 8.30 and the last will arrive at 4.30 p.m.

The ValChiampo club has thought of everything. There will be food stands both in Chiampo and in S.Pietro Mussolino. The sections are grouped all together, so it's easy to move from one to the other and not miss any steps of one's favorite rider. In the quarry where public will be gathered, there will also be some Oset and Beta electric bikes available with instructor for all children who want to have a free try.

The entrance ticket which includes the shuttle bus service between the two villagws, for 1 day costs € 10.00, € 15.00 for two days. Under 15 years old it is free. For groups, associations and motoclubs every 10 tickets, there are 2 of bonus.

There are many reasons of interest to not miss this event. The world title is almost a formality for Toni Bou (Repsol Montesa) strong of his 31 points lead ahead of Adam Raga (TRS). Simply collecting 9 points in the two days of competition will assure it to him. But it is very interested to find out if the convalescent teammate Takahisa Fujinami, recovering from a broken wrist just over a month ago, will be able to defend his third place, he still occupies with 14 points clear of Albert Cabestany (Sherco), in turn followed closely by Jaime Busto (Montesa) and Jeroni Fajardo (Vertigo), distant respectively 7 and 12 points. Italian Matteo Grattarola (Gas Gas) has a great desire to do well, after the podium grazed in France and knows he can count on the cheer of his supporters.

And let's not forget women. The beautiful and talented Emma Bristow (Sherco) will be world champion again?


------------------------------------------------------------------------------------------

Tutto è pronto!

Tocca dunque all'Italia chiudere i battenti al Mondiale Trial 2016 e lo farà nel prossimo week-end in Val Chiampo in provincia di Vicenza. Sull'autostrada A4 Torino-Venezia, le due uscite sono nel tratto fra Verona e Vicenza.

La gara è stata organizzata scegliendo la formula di tre giri con 12 zone per le categorie Trialgp, Trial 2 e Trial 125, due giri con 15 zone per le donne (Women). Saranno due i comuni su cui sono state collocate zone e paddock. A Chiampo la sede di partenza, con il paddock, il quartiere generale e l'ultima zona. A San Pietro Mussolino nella cava di Merzo, già scena di altri importanti Trial, le altre 11 o 14(donne). I due comuni distano 5 km e ci sarà una navetta a disposizione degli spettatori per gli spostamenti. Saranno due giornate di gara distinte, ognuna valida come prova del campionato del mondo. In entrambe si prevede che il primo pilota parta intorno alle 8.30 e l'ultimo arrivi alle 16.30.

Il moto club Val Chiampo ha pensato a tutto. Ci saranno stand gastronomici sia a Chiampo che a San Pietro Mussolino. Le zone sono tutte insieme, quindi sarà semplicissimo spostarsi da una all'altra e non perdere alcun passaggio del pilota preferito. Nella cava dove si concentrerà il pubblico, ci saranno anche le moto elettriche delle Oset e della Beta a disposizione per una prova gratuita con istruttore per tutti i bambini.

Il biglietto di ingresso che comprende il servizio di bus navetta fra i due paesi, per 1 giorno costa € 10.00, per due giorni € 15.00. Fino a 15 anni compiuti non si paga. Per gruppi, associazioni e moto club ogni 10 biglietti, ce ne sono 2 in omaggio.

I motivi di interesse per non mancare sono molteplici. Il titolo d'accordo è pressoché una formalità per Toni Bou (Repsol Montesa) forte si 31 punti di vantaggio su Adam Raga (TRS). Gli basterà collezionare 9 punti nei due giorni di gara per non lasciarselo scappare.

Molto incerto sarà vedere quanto il convalescente suo compagno di squadra Takahisa Fujinami , reduce da un frattura al polso poco più di un mese fa, riuscirà a difendere il terzo posto, che tutt'oggi occupa con 14 punti su Albert Cabestany (Sherco), a sua volta tallonato da Jaime Busto (Montesa) e Jeroni Fajardo (Vertigo), rispettivamente distanti 7 e 12 punti. Il nostro Matteo Grattarola (Gas Gas) ha poi una gran voglia di fare bene, dopo il podio sfiorato in Francia e sa di poter contare sul tifo dei propri beniamini.

In Trial2 Luca Petrella (TRS) e Filippo Locca (Beta) hanno già assaporato il gusto di salire una volta ciascuno sul podio nella stagione, ci proveranno con più determinazione per ripetersi in questo week-end.

E non dimentichiamo le donne. La bella e brava Emma Bristow (Sherco) riuscirà a confermarsi campionessa del mondo? La nostra leader del campionato Sara Trentini (Beta) riuscirà a collocarsi fra le prime 5 al mondo?
------------------------------------------------------------------------------------------
CAMPIONATO/STANDINGS:
TRIAL GP
--
TRIAL 2
--
TRIAL 125
--
WOMEN
--
------------------------------------------------------------------------------------------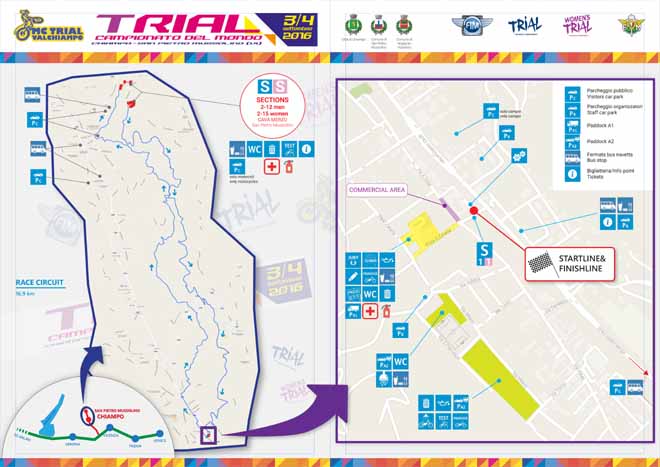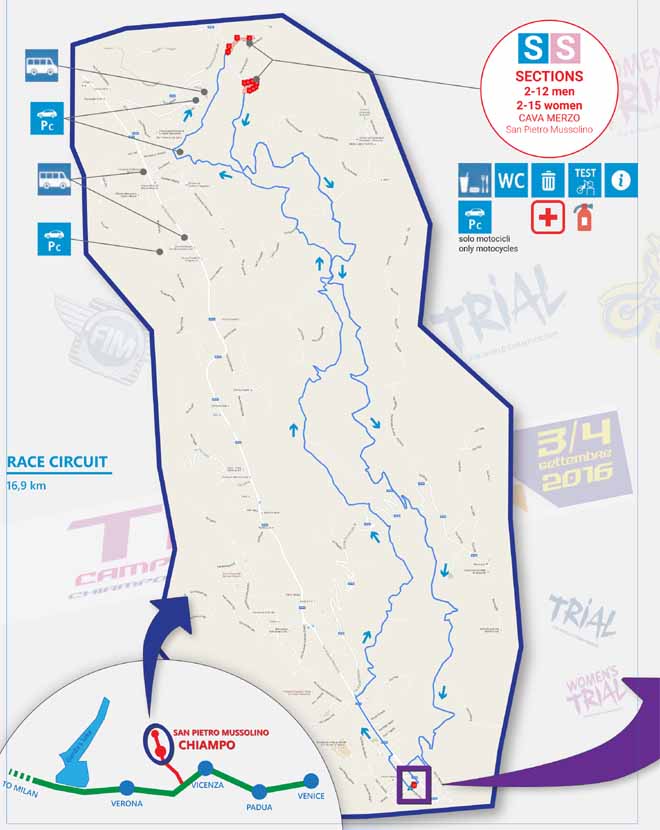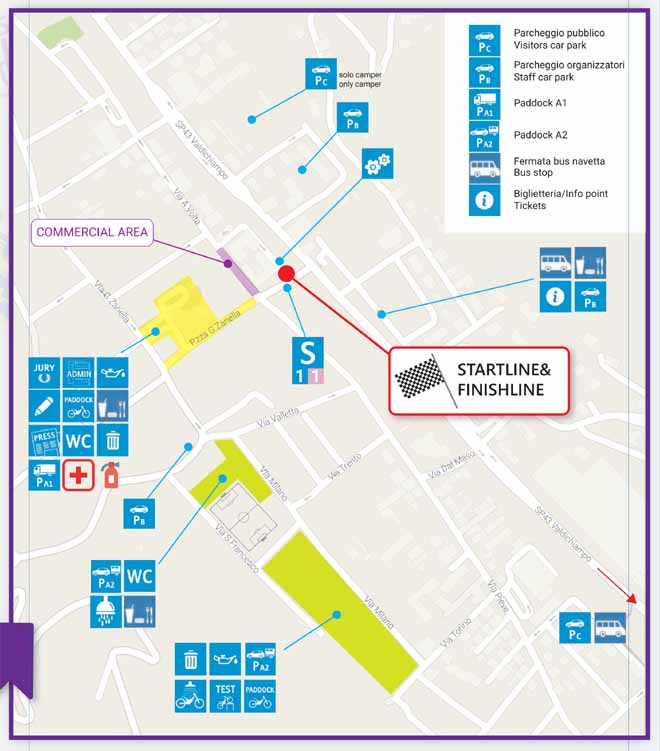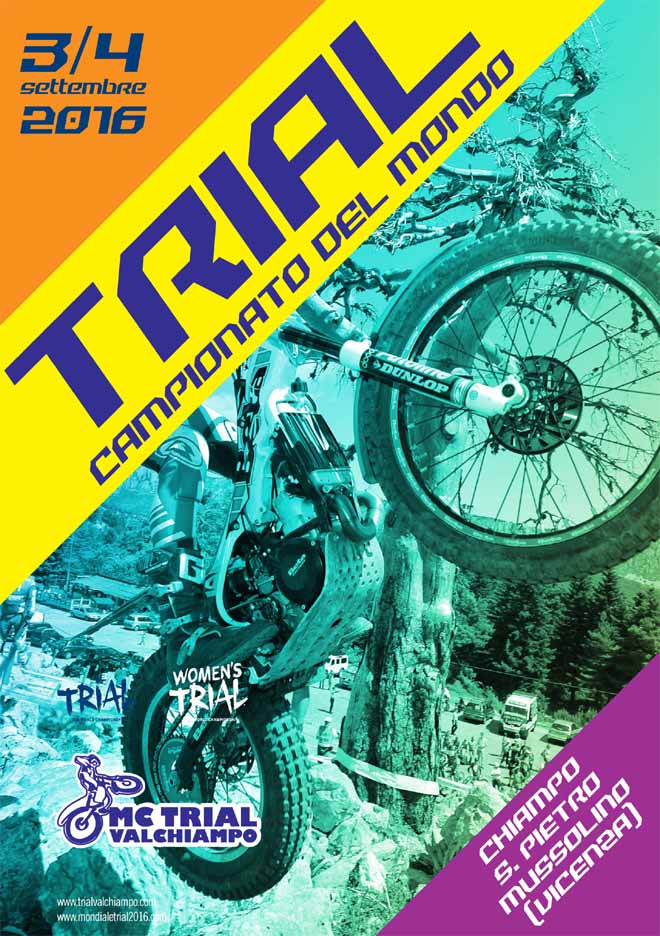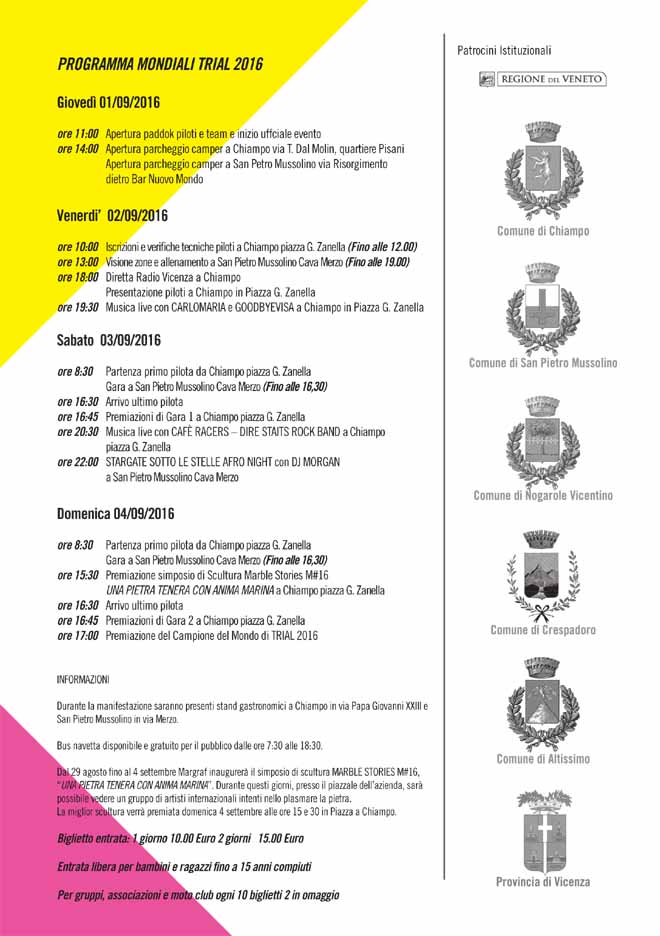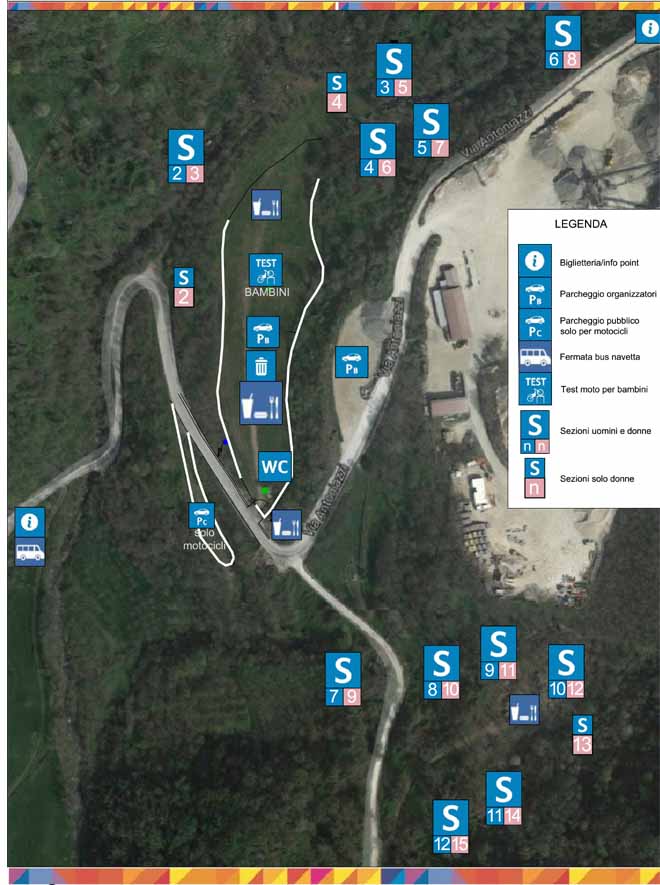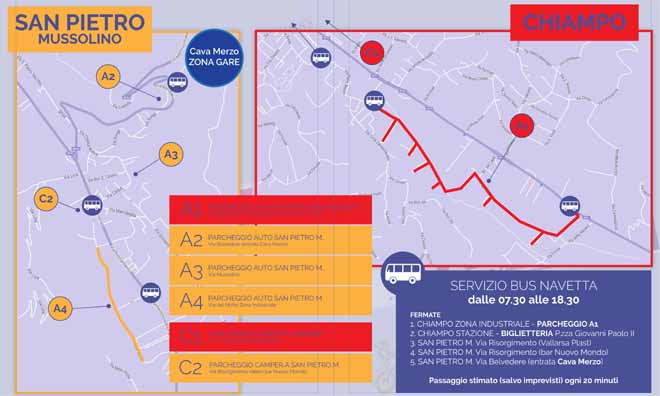 ------------------------------------------------------------------------------------------
1. Toni Bou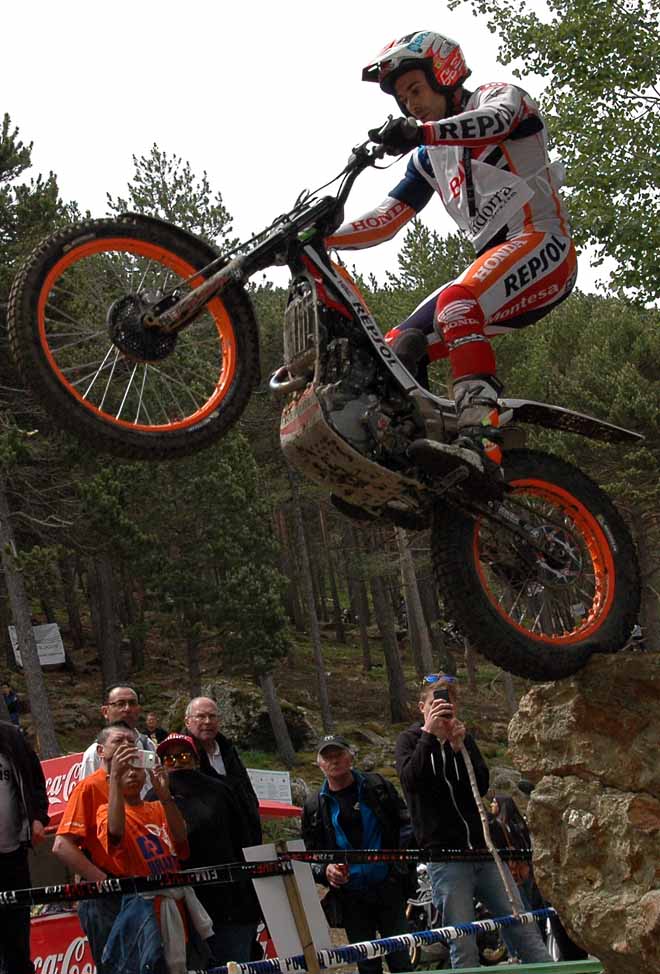 2. Adam Raga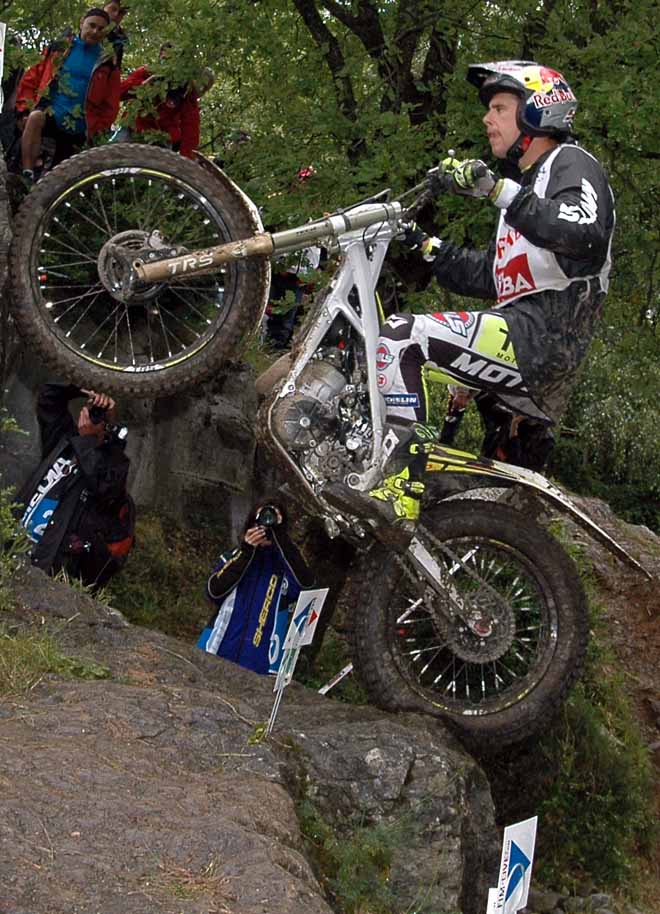 3. Takahisa Fujinami
4. Albert Cabestany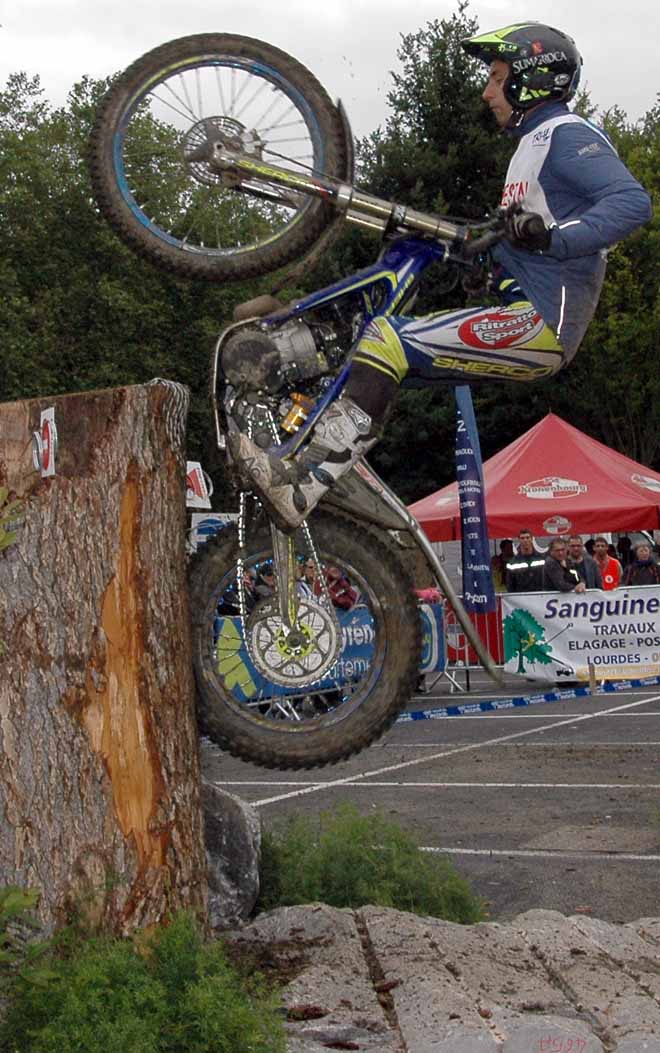 5. Jaime Busto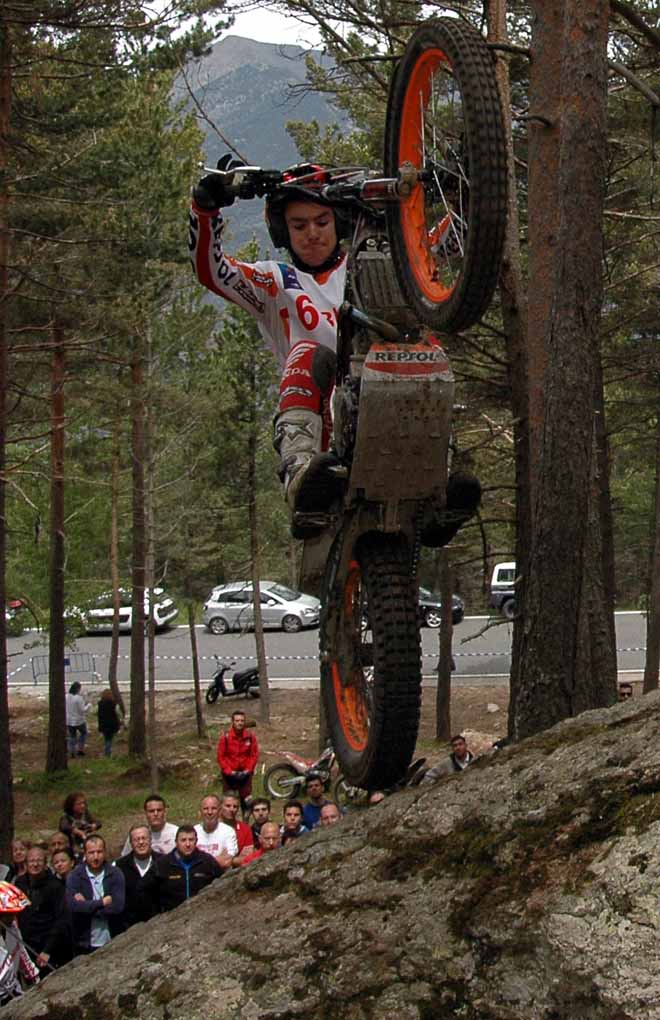 6. Jeroni Fajardo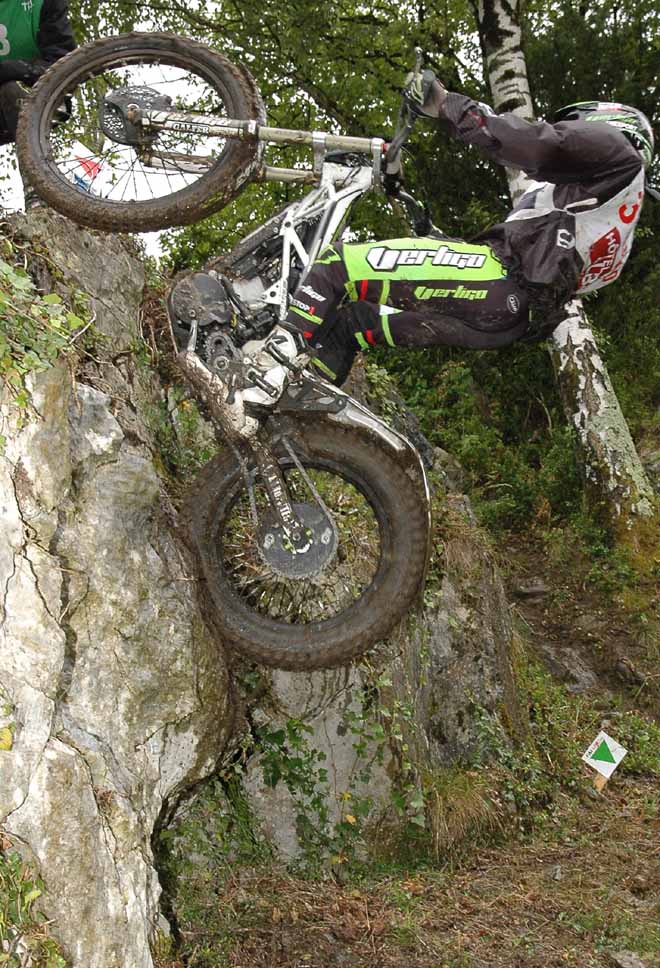 9. Matteo Grattarola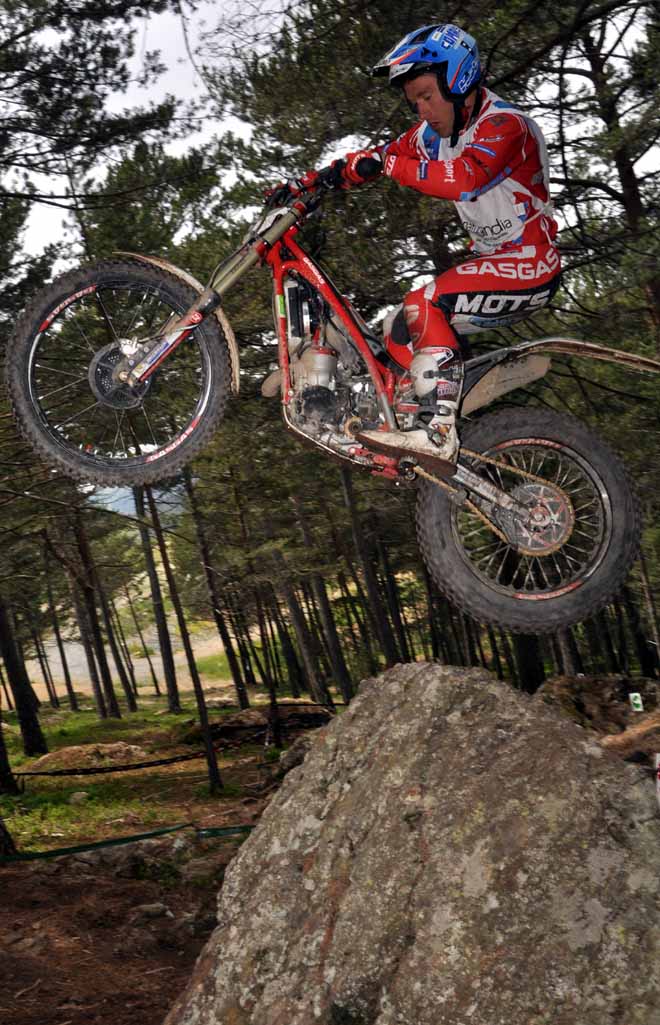 ---------------------------------------------------------------------------------------
press releases ---- comunicati stampa
---------------------------------------------------------------------------------------