23/05/16 - Toby Martin, Manuel Copetti and Markus Kipp the first winners

British Toby Martyn (Vertigo) , Italian Manuel Copetti (Vertigo) and German Markus Kipp (TRS) topped the podium in their classes in the first round of the 2017 FIM-Europe Trials Championship, organized in Zelhem, the Netherland. After the Youth's and Women's who occupied the scene on Saturday, it was the turn of the more blazoned ones.

Two loops with 15 sections as tradition. Still the weather was very variable. Sun and rain came over and over again. So sections gained and lost grip many times in the same day. That meant few differences for sections with rocks but a lot of differences for the ones on big logs, because when they were wet it was quite impossible to overtake them. Sometimes it was wise to wait for a while to let sun dry the logs or rocks before jumping on it.

Martyn started soon very well scoring 14 marks at the end of first lap, but he was not leading. Better than him his country mate Jack Peace (Gas Gas) , one point less. The fight was very close, because with 15 points here is Spanish Arnaud Farré (Gas Gas) and with 16 the brother of Peace, Dan (Gas Gas). In the second part most of riders rode in sunny conditions and so all the scores dropped dramatically. Martyn's score of 5 was very good, but still someone did it better, Dan Peace , who lost 3 points. Both racked up the same score: 19, but Martyn had 24 cleans against the 22's of Dan. Farré rode also a very good lap, scoring 5 points and finished third behind the English couple by just one point! The half race leader, Jack Peace made a disastrous second lap, slipping to fourth place.

Italian affair the Junior class. In one mark at the turning point there were 3 "azzurri": 29 mistakes for Luca Corvi (Scorpa) , tied with Sergio Piardi (Beta) , one more for Copetti. Quite distant the fourth place occupied by Frenchman Kieran Touly (Sherco) whose score was 38. Copetti jumped to his first victory loosing 13 points in his fantastic second lap. Behid him Corvi (his score 16) ahead of Piardi (22).

Also very fought the Over 40 class: all the riders on podium were alternatively leading in some point of the competition. After the first loop, Finn Sami Kymalaien (Scorpa) led scoring 8 points, ahead of Dutch John Van Veelen (Gas Gas) who made 2 mistakes more and the future winner Kipp. In the second lap Kipp astonished his rivals, delivering his card with just one point! Van Veelen losing 4 marks overtook Kymalaien.

In International 1 Danish Morten Opstrup Andersen (TRS) triumphed, while in the International 2 German Philipp Emonts (Beta) topped the podium.

Next week in Bilstain, Belgium round # 2 and #3.
---------------------------------------------------------------------------------------

Toby Martin, Manuel Copetti e Markus Kipp i primi vincitori

Toby Martyn (Vertigo) , Manuel Copetti (Vertigo) e Markus Kipp (TRS) hanno svettato nelle loro classi alla prima del campionato 2017 FIM-Europe , organizzato a Zelhem, in Olanda.

Due giri di 15 zone come da copione. Ancora un tempo molto variabile. Sole e pioggia si sono alternati più volte. Così le zone hanno guadagnato e perso aderenza di conseguenza. E se per quelle con massi la differenza era minima, quelle coi tronchi sono diventate quasi impossibili quando bagnate. I piloti nel limite del loro tempo attendevano anche che il sole asciugasse qualche passaggio insidioso.

Nella Europe c'è stato un predominio inglese, primo Martyn, secondo Dan Peace (Gas Gas) con l'inserimento del giovane spagnolo Arnaud Farré (Gas Gas) al terzo posto. Tre piloti in un punto. Migliore degli azzurri Andrea Riva (Sherco) che già al sabato aveva sfoggiato nell'area di training una grande padronanza su questi massi stile indoor. Ottavo Pietro Petrangeli (Sherco) mentre solo in 16-esima posizione Lorenzo Gandola (Scorpa) incappato in una giornata negativa. .

Parla tutto italiano invece la categoria Junior con un podio completamente azzurro. Copetti ha vinto in rimonta, mettendosi alle spalle Luca Corvi (Scorpa) e Sergio Piardi (Beta). In gara anche Marco Gautiero (Scorpa) che era nono alla fine del primo giro, ma poi qualche pasticcio nel secondo lo ha fatto scivolare al 14-esimo.

Molto combattuta anche la Over 40 con Kipp che ha recuperato dal terzo posto, mettendosi dietro John Van Veelen (Gas Gas) e Sami Kymalaien (Scorpa). Valter Feltrinelli (Beta) settimo con Angelo Piu (Vertigo) decimo perchè ha saltato una zona (sarebbe stato sesto). Soddisfazione per il super veterano Carlo Fabbri (Beta) che grazie ad un "tre" si è messo alle spalle un altro concorrente.

Ora si va a Bilstain, Belgio nel prossimo week-end per la seconda e terza prova.
------------------------------------------------------------------------------------------
CLASSIFICHE/RESULTS:
EUROPE
JUNIOR
OVER 40
INTERNATIONAL 1
INTERNATIONAL 2
------------------------------------------------------------------------------------------
------------------------------------------------------------------------------------------
EUROPE CHAMPIONSHIP: 1. Toby MARTYN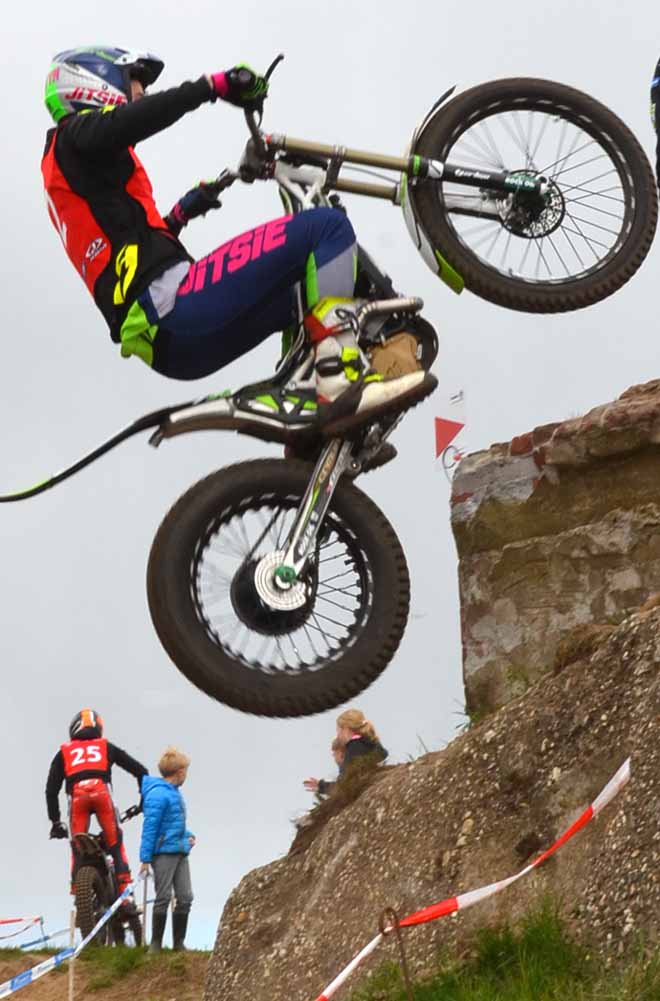 EUROPE CHAMPIONSHIP: 2. Dan PEACE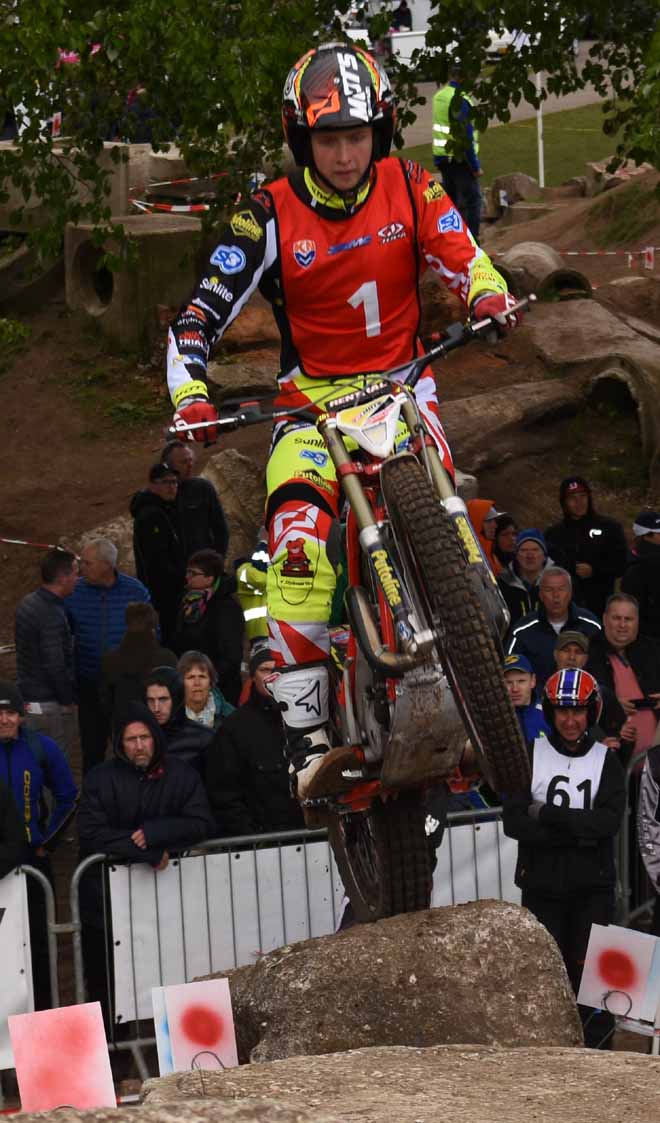 EUROPE CHAMPIONSHIP: 3. Arnau FARRE'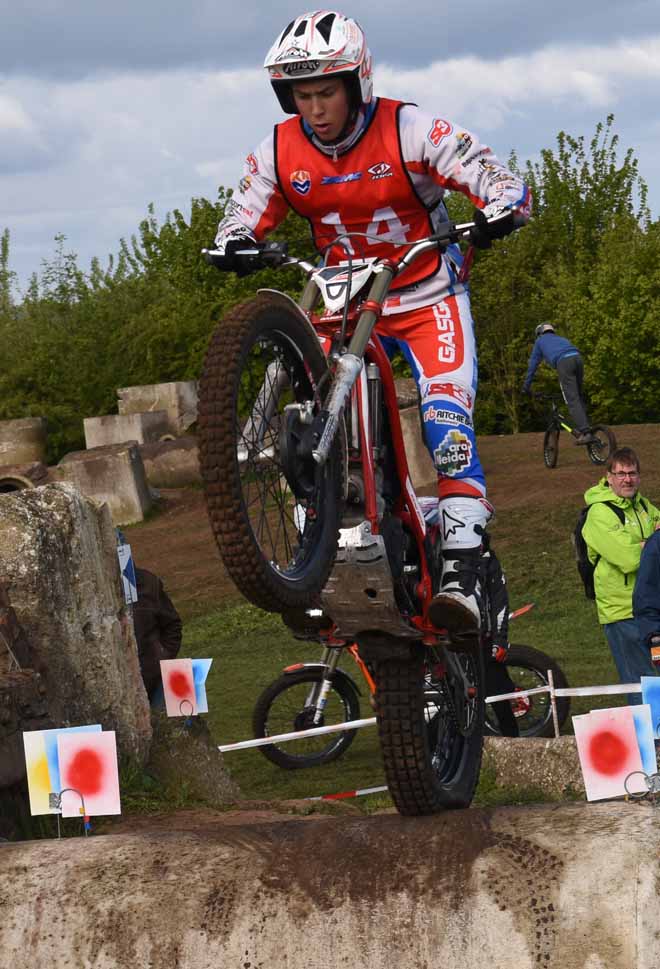 EUROPE CHAMPIONSHIP: 4. Jack PEACE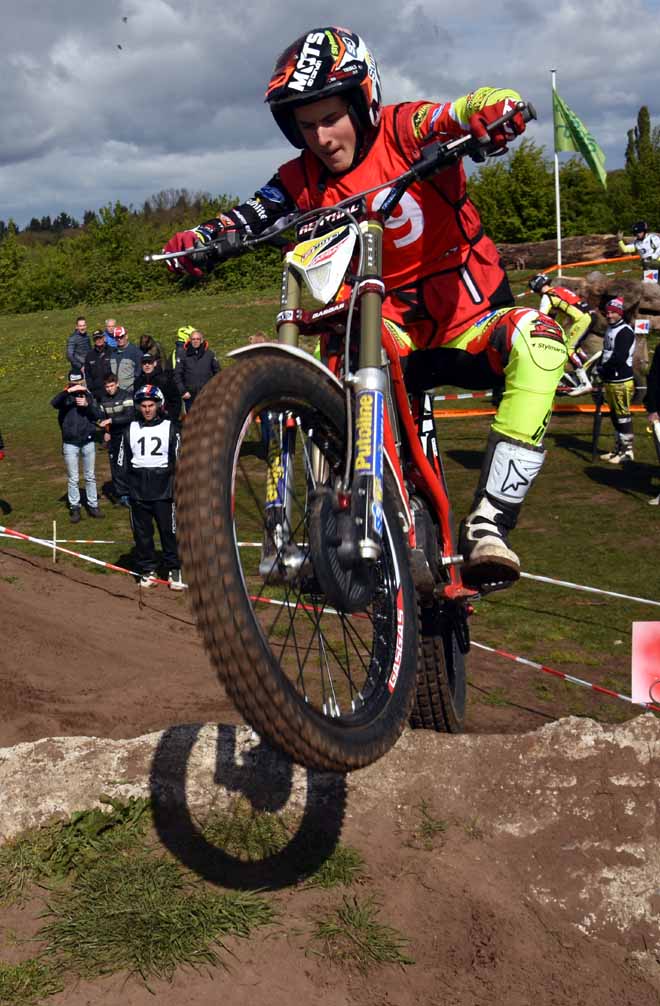 EUROPE CHAMPIONSHIP: 5. Teo COLAIRO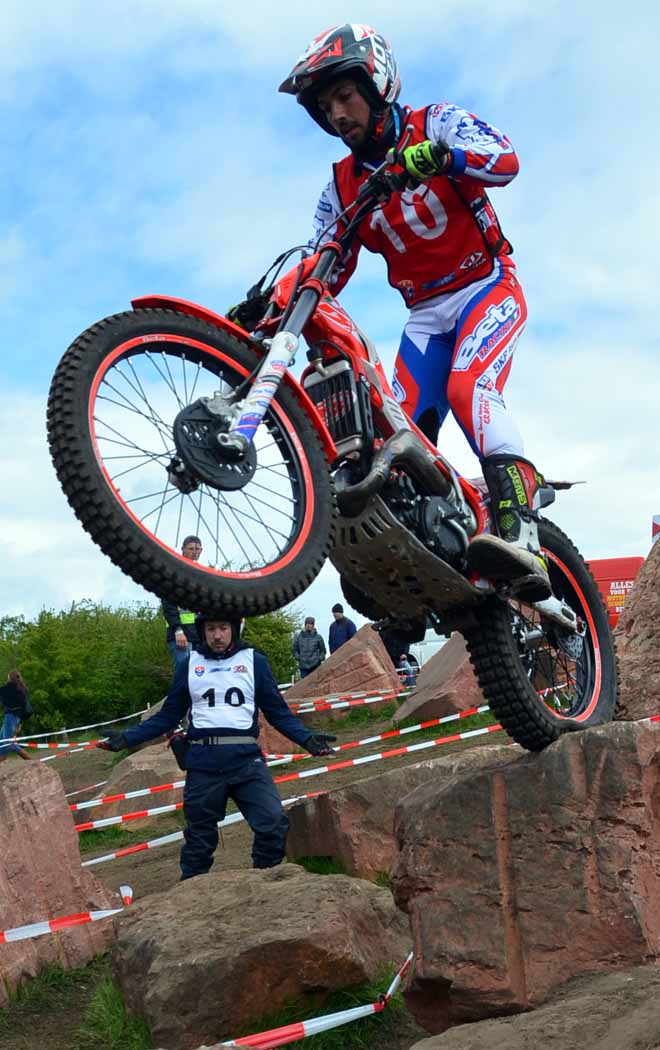 EUROPE CHAMPIONSHIP: 6. Andrea RIVA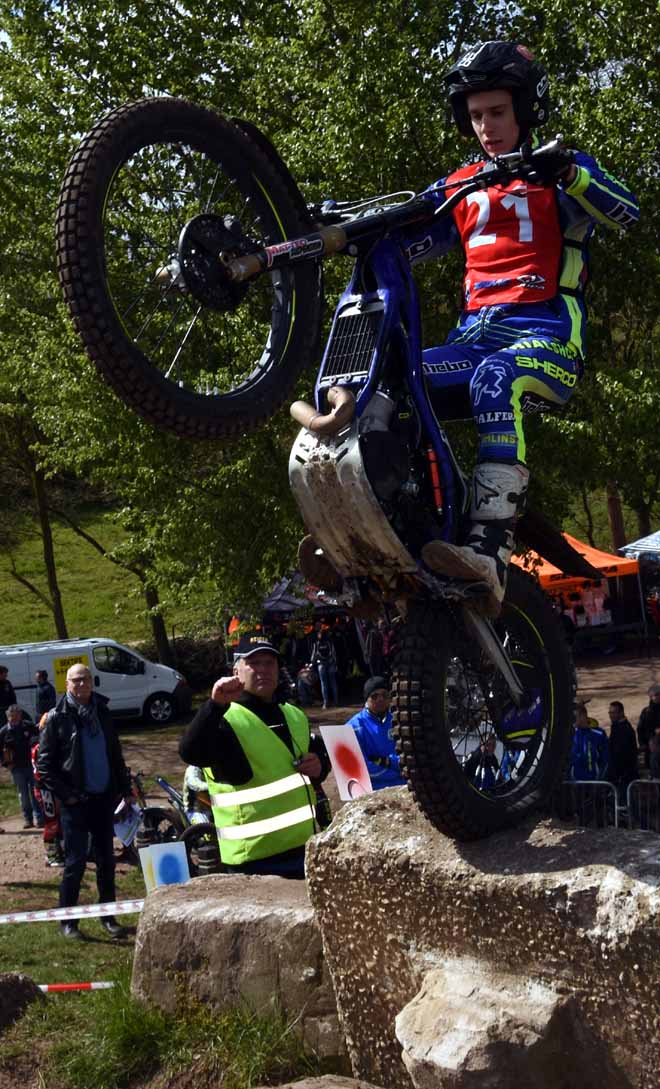 EUROPE CHAMPIONSHIP: 7. Iwan ROBERTS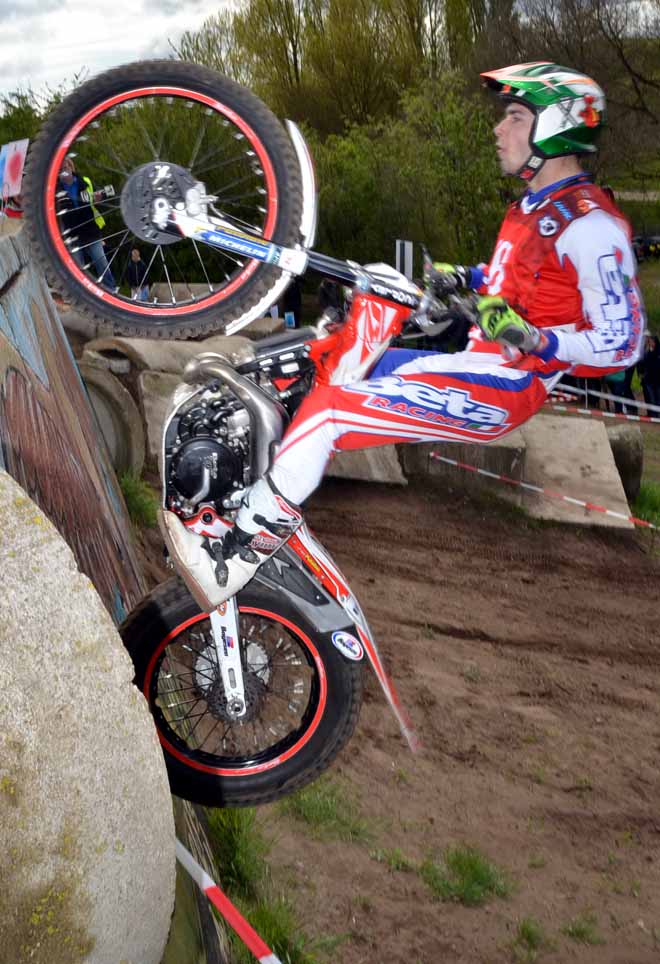 EUROPE CHAMPIONSHIP: 8. Pietro PIETRANGELI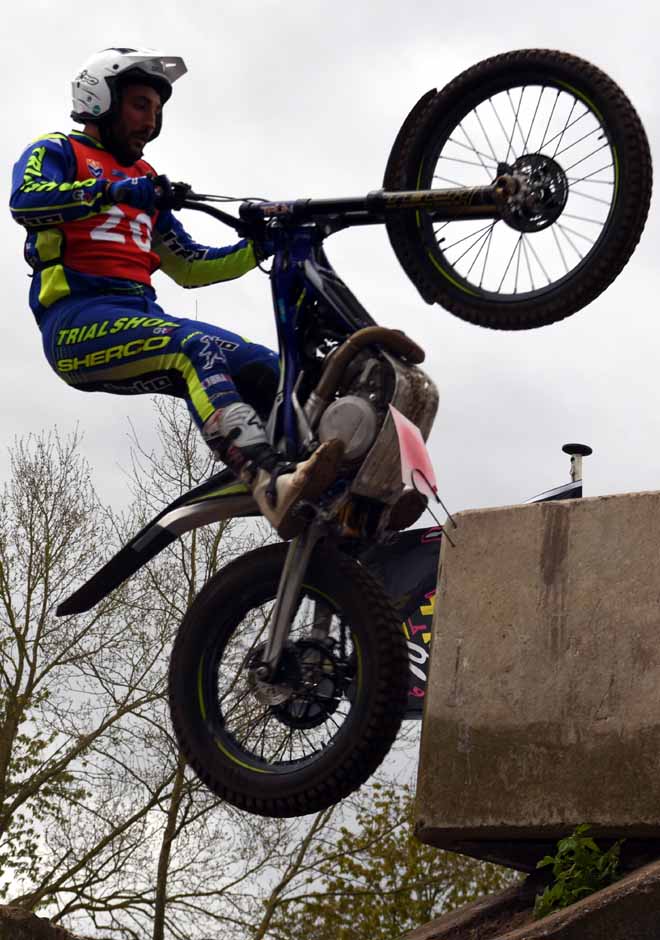 JUNIOR CUP: 1. Manuel COPETTI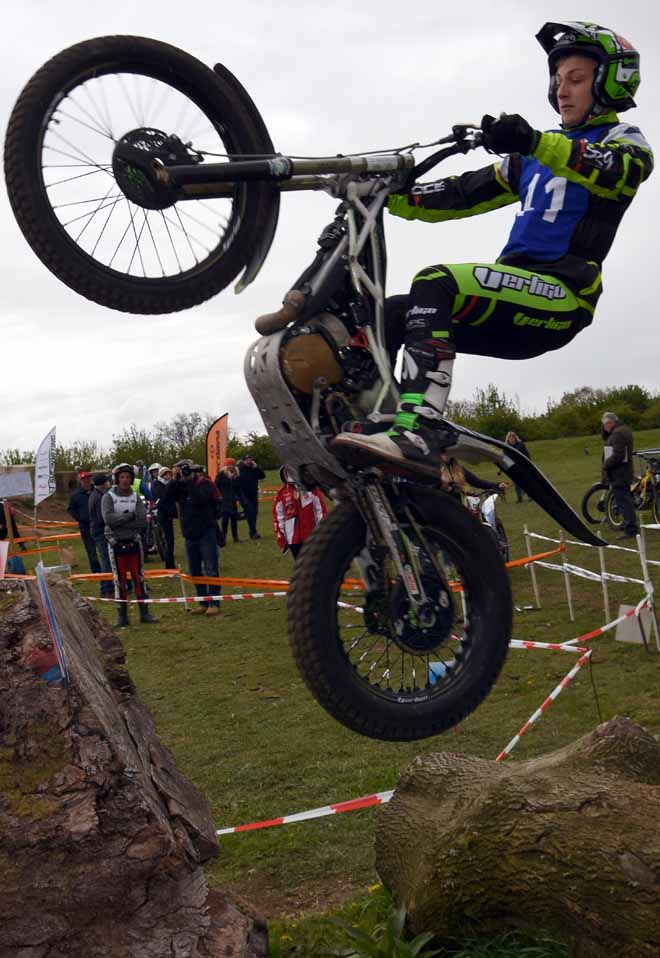 JUNIOR CUP: 2. Luca CORVI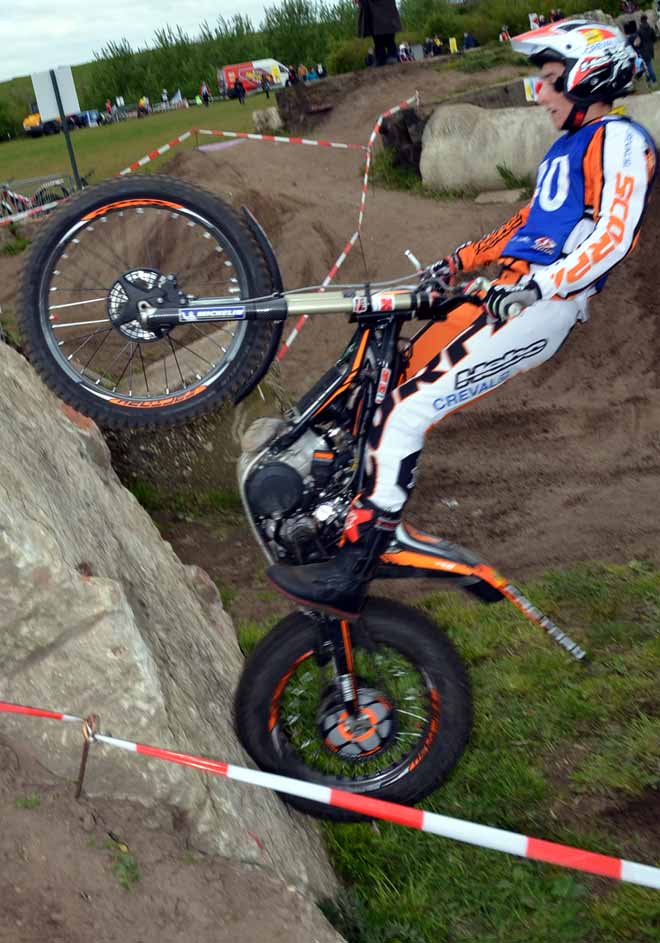 JUNIOR CUP: 3. Sergio PIARDI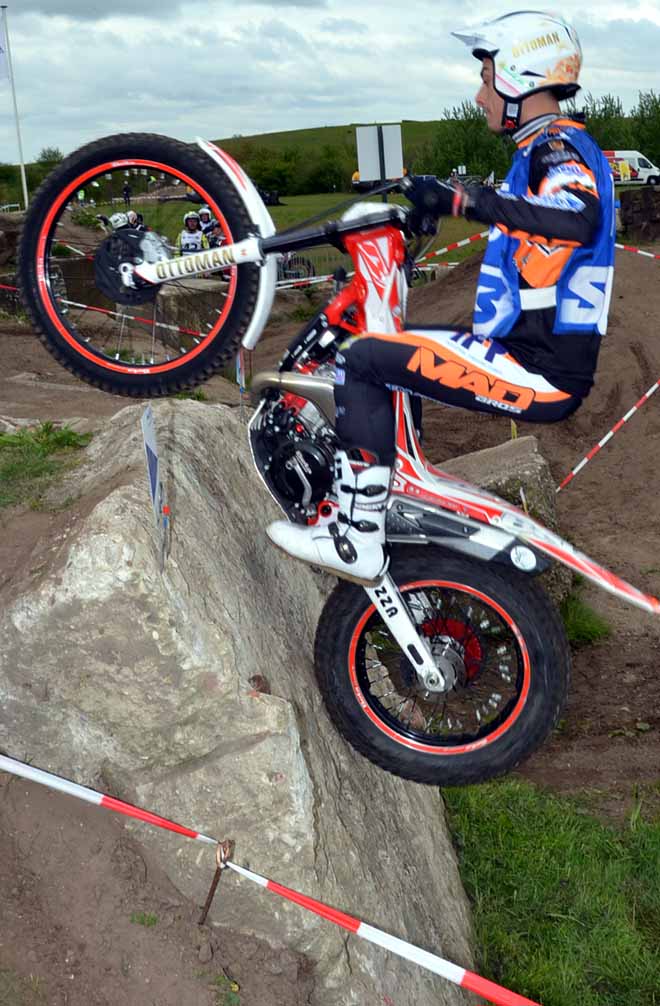 OVER 40 CUP: 1. Markus KIPP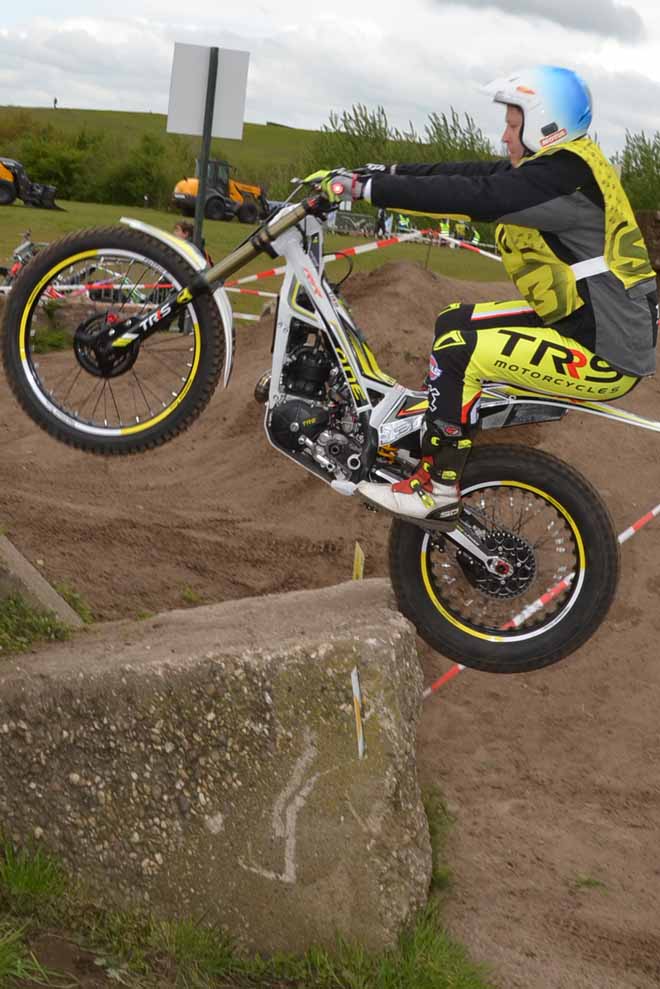 OVER 40 CUP: 2. John VAN VEELEN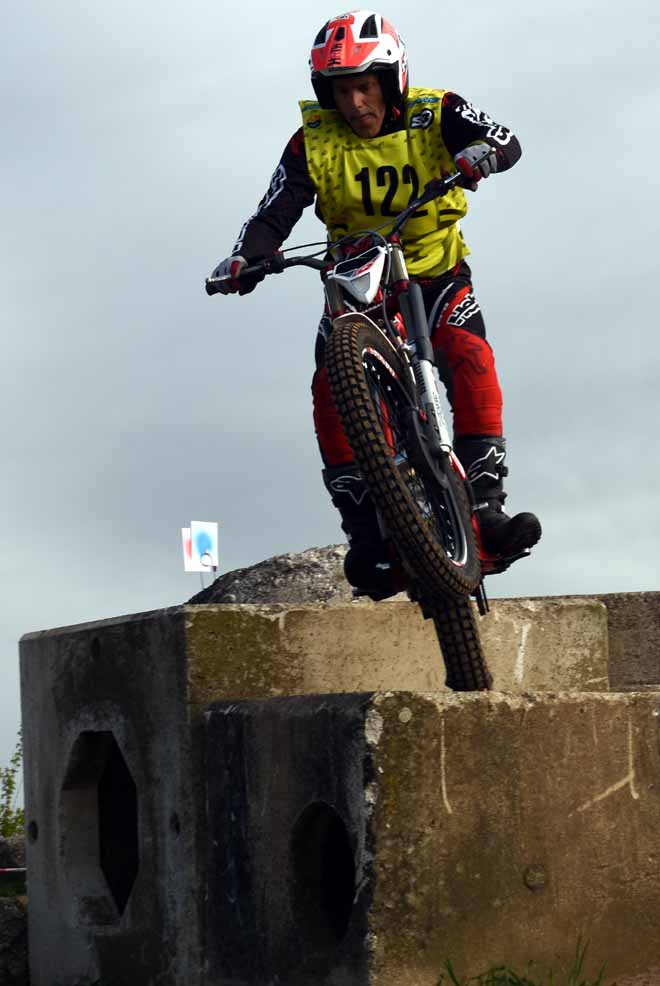 OVER 40 CUP: 3. Sami KYMALAINEN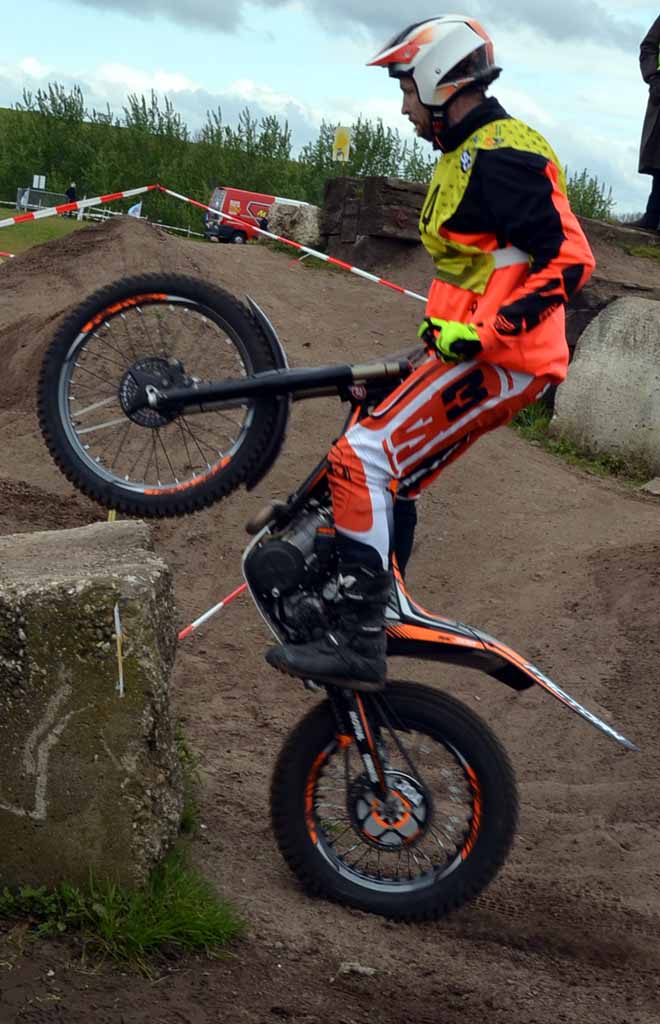 INTERNATIONAL 1: 1. Morten OPSTRUP ANDERSEN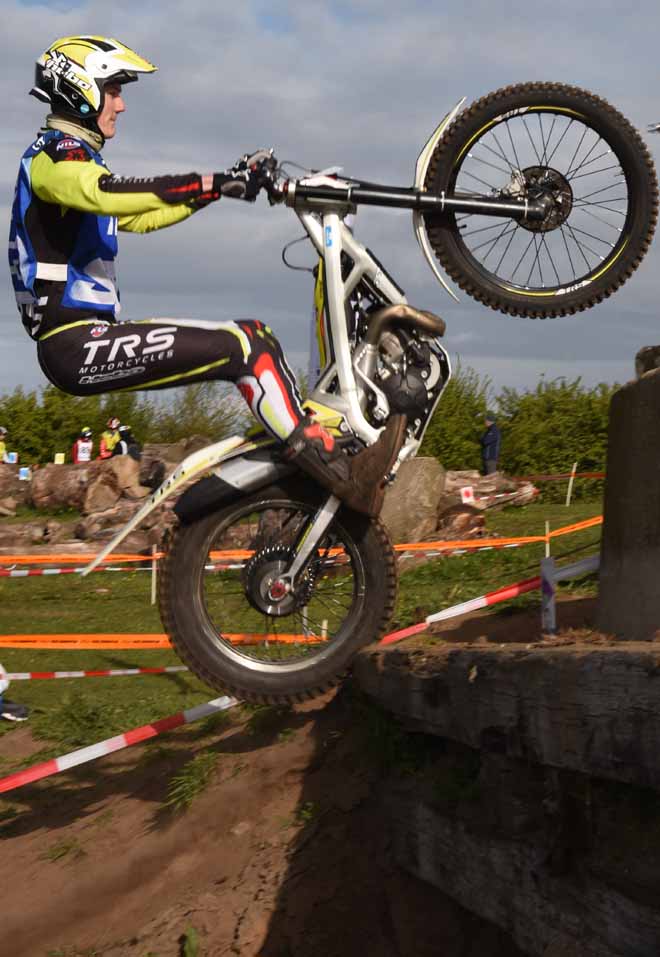 INTERNATIONAL 2: 1. Philipp EMONTS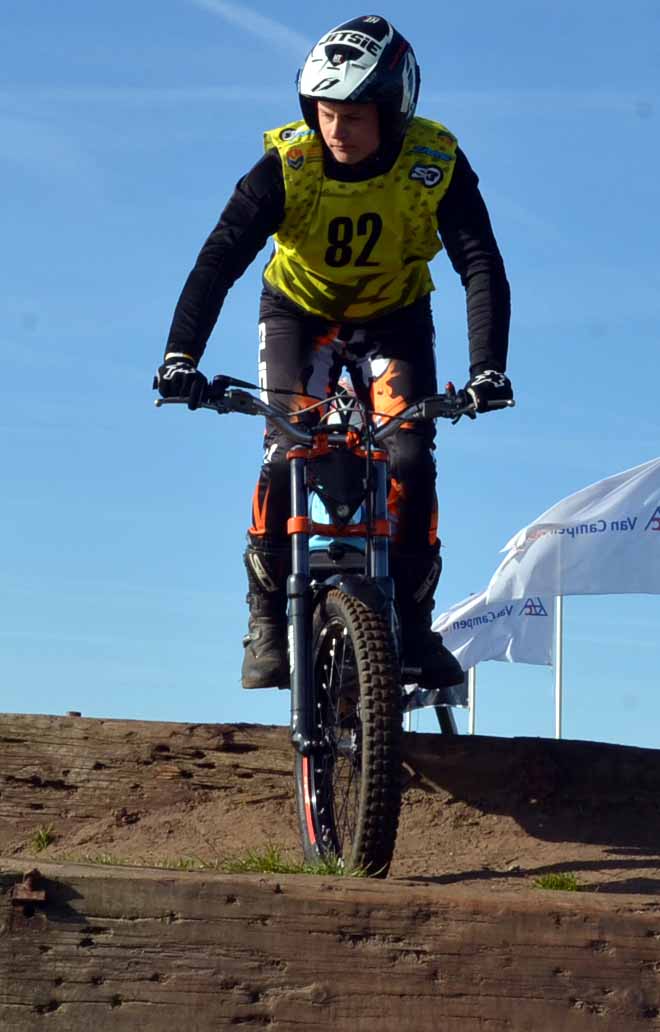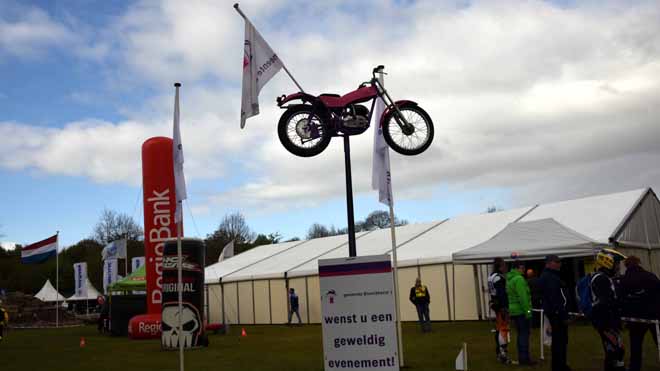 ---------------------------------------------------------------------------------------
press releases ---- comunicati stampa
---------------------------------------------------------------------------------------
---------------------------------------------------------------------------------------