07/04/18, Castelloli,Spain - Martin Riobo (Gas Gas) and Berta Abellan (Vertigo) topped Youth and Women classes!

Spaniard riders started soon very well on their home soil as all the winners belong to this country. Inside the road circuit of Castelloli, 10 years ago, it was held the last round of the FIM World championship. Again and after a lot of years the European series stops in Spain.

There were 14 sections to repeat twice for all the 78 riders starting. That is very good for this sport, because only having a lot of younger pilots and so many girls the hopes to continue in growing up still remain. Two classes for women and two classes for young boy are also the right choice to let them approach the sport more easily, choosing for themselves the level they feel to ride.

Among the Women top class, the favorite German Theresa Bauml (Montesa) - already twice champion in 2015 and 2016 – was beaten by Berta Abellan, one of the most skilled Spanish newcomers. Two points in the first lap (7 to 9) and other 4 in the second part (5 to 9). Bauml kept firmly the runner up position thanks to her good first lap, because, better than her, Italian Sara Trentini (Montesa) scored 8 marks in the second lap, but added to 16 lost in the first one, let her just reinforce her third position.

More fought the Youth top category. Martin Riobo reached the victory, cleaning the whole second lap, but at the turning point he was in second place behind Italian Andrea Gabutti (TRS) by one single point: Gabutti scored 5, Riobo 6. Gabutti lost some points around as he did in the first lap, but above all he made a big mistake at the last indoor-style section. It cost him to slid in third place, overtaken by Swedish Linus Almthen (Gas Gas) who recovered from the temporary fourth place, thanks to a brilliant "1" in all the second lap.

Spanish Alba Lara (Gas Gas) won the Women International beating French Lenna Volpe (Sherco) by only two points. In third still a Spaniard's : Mariona Tasias (Gas Gas) but more distant.

No way for any riders but Spanish Pau Martinez (Gas Gas) in the Youth International. He staked a claim on his victory scoring one single point in the whole first lap, Still the best in the second part with 4 marks, he won scoring 5 in total. His nearest rival, who finished in second position, English Harry Hemingway (Beta) scored 21 marks. In third Czech David Fabian (Beta) with 26 points.

Round # 2 and #3 will be held in Krzeszowice, Poland, on 26th and 27th of May.


---------------------------------------------------------------------------------------

Si torna in terra spagnola con l'Europeo e gli spagnoli vincono in tutte le classi

Si è corso all'interno del circuito stradale di Castelloli, vicino a Baarcellona, 10 anni dopo l'ultima prova del mondiale. Terreno secco tipico spagnolo con pioggia prevista ma erratamente. Dunque zone relativamente facili, con un'applicazione del regolamento no stop molto particolare.

Comunque un più che apprezzabile lavoro per chi ha organizzato, considerato che hanno dovuto fare tutto in meno di 5 settimane, data di quando la prova è stata assegnata a loro. Fa piacere avere ben 78 piloti in quelle che dovrebbero essere le categorie su cui puntare per il futuro: i giovani e le donne. E' comunque importante aver recuperato la Spagna fra le nazioni che organizzano nell'Europeo. Un segno evidente che l'ambiente ha bisogno di più relax e più libertà di movimento, che in questo momento non trova nel campionato del mondo.

Per Sara Trentini (Montesa) subito un incoraggiante podio ed avrebbe potuto anche ambire a combattere per la vittoria se solo fosse stata più attenta nel primo giro. Anche Andrea Gabutti (TRS) sul podio con qualche rimpianto, essendo stato al comando a metà gara.

------------------------------------------------------------------------------------------
CLASSIFICHE/RESULTS:
------------------------------------------------------------------------------------------
YOUTH CHAMPIONSHIP: 1. Martin RIOBIO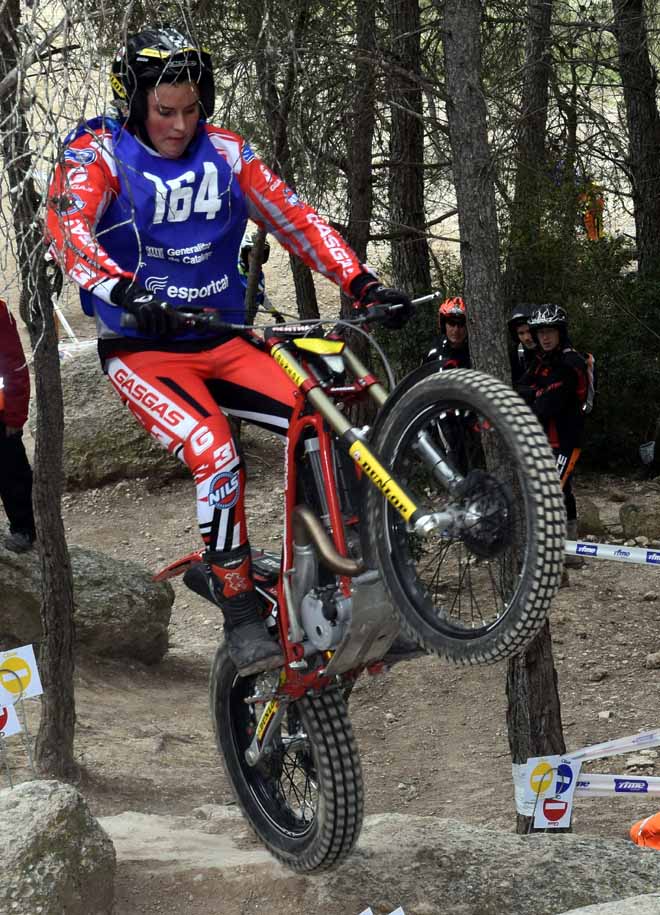 YOUTH CHAMPIONSHIP: 2. Linus ALMTHEN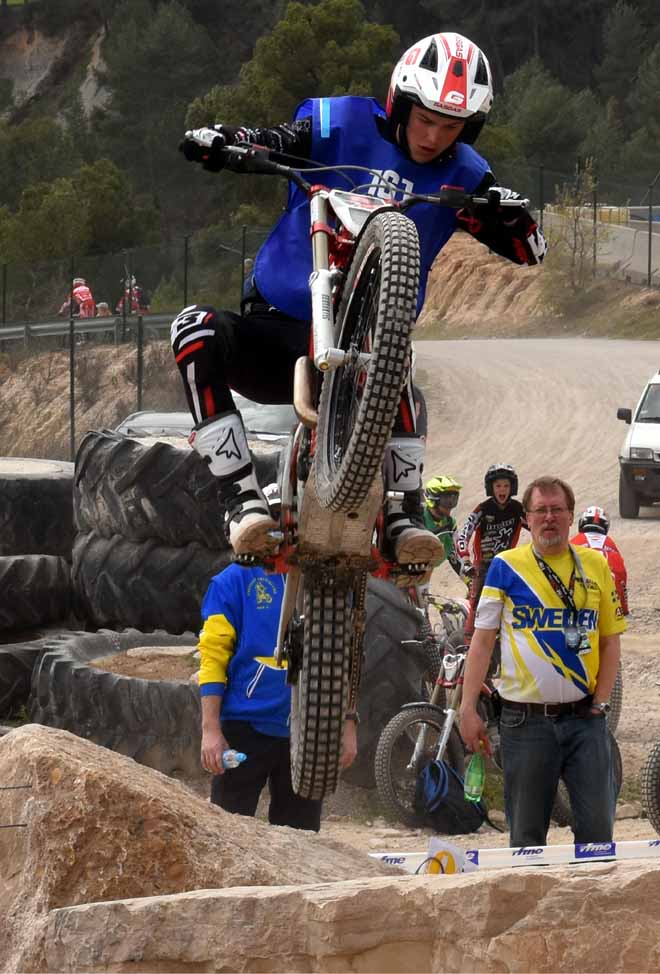 YOUTH CHAMPIONSHIP: 3. Andrea GABUTTI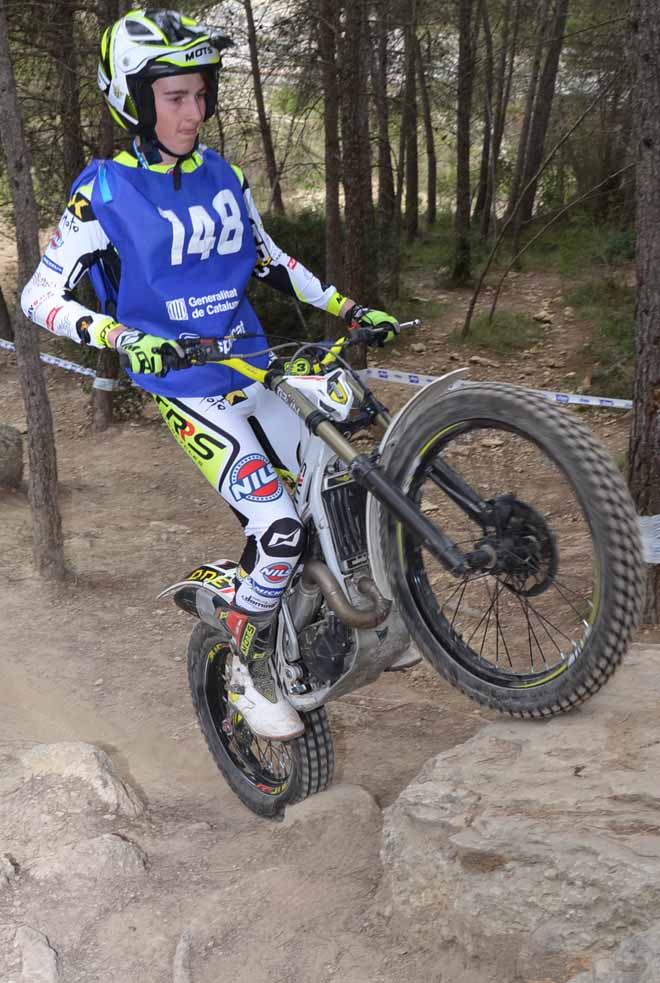 WOMEN CHAMPIONSHIP: 1. Berta ABELLAN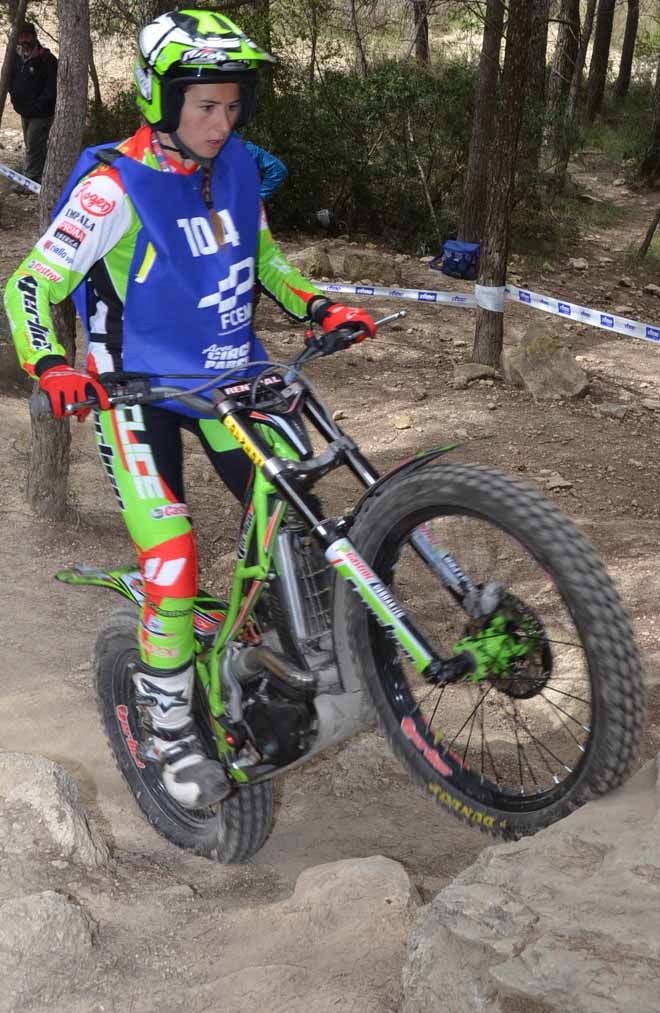 WOMEN CHAMPIONSHIP: 2. Theresa BAUML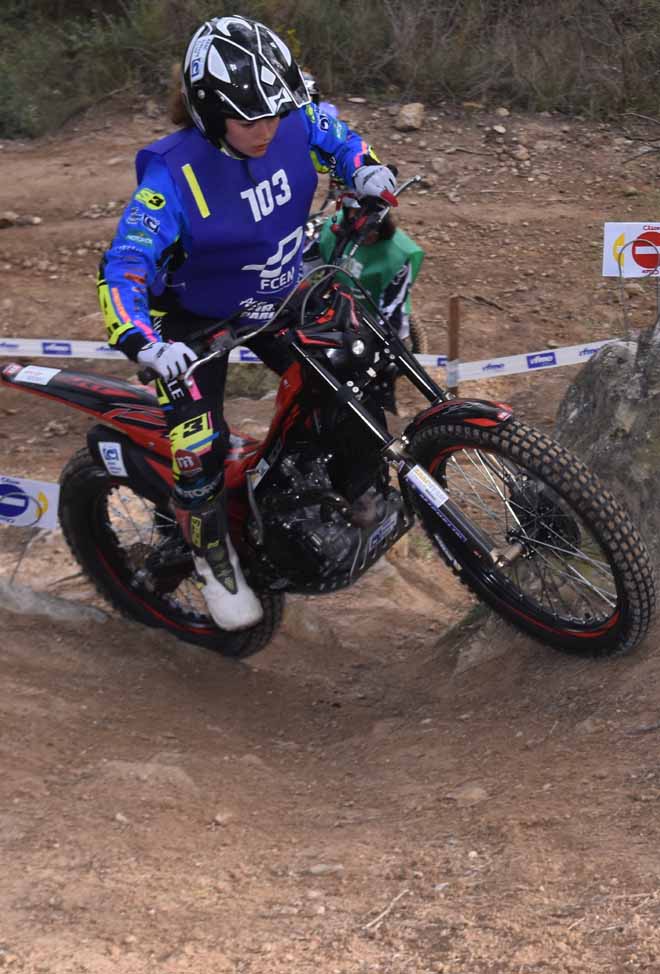 WOMEN CHAMPIONSHIP: 3. Sara TRENTINI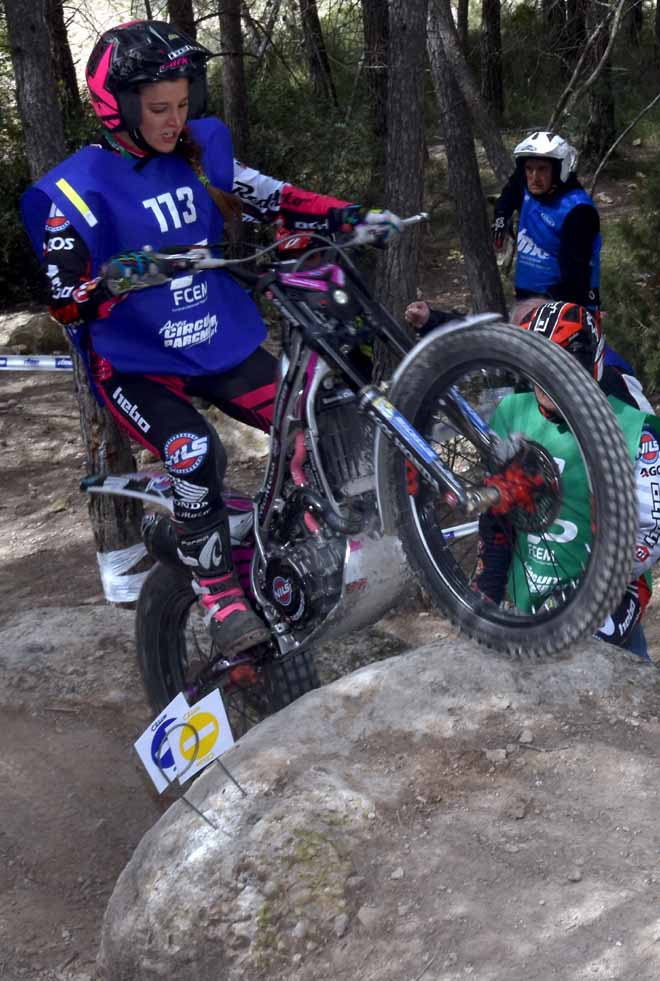 YOUTH INTERNATIONAL: 1. Pau MARTINEZ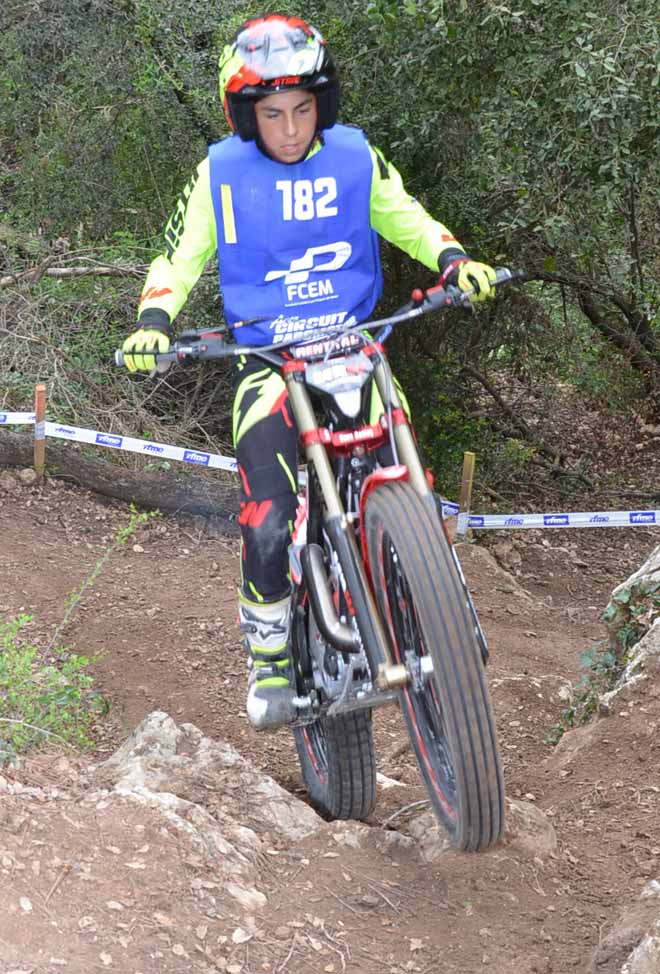 WOMEN INTERNATIONAL: 1. Alba LARA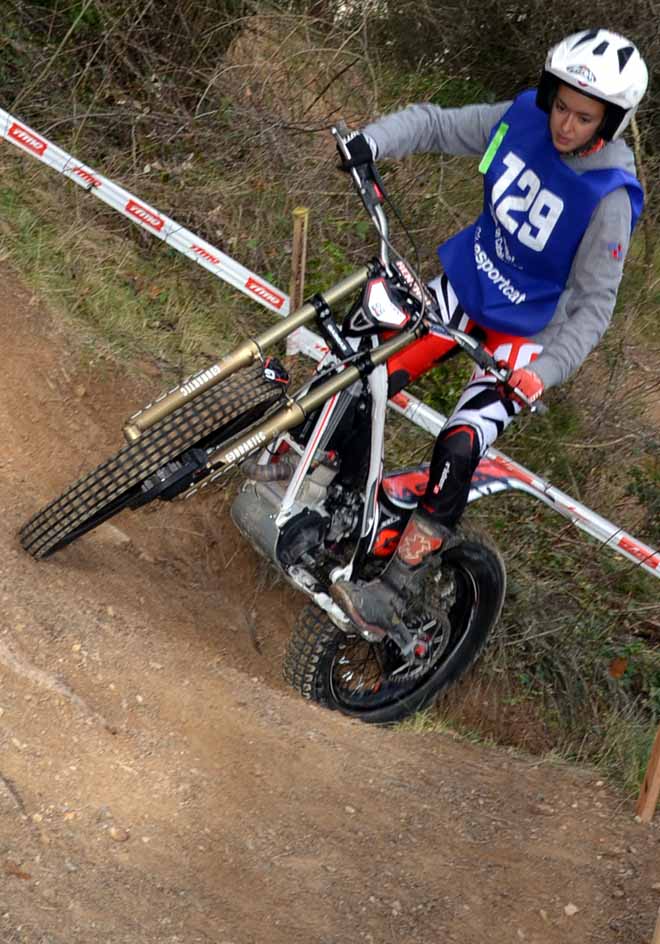 Maria GIRO, # 8 in world ranking, today sadly Observer in section 3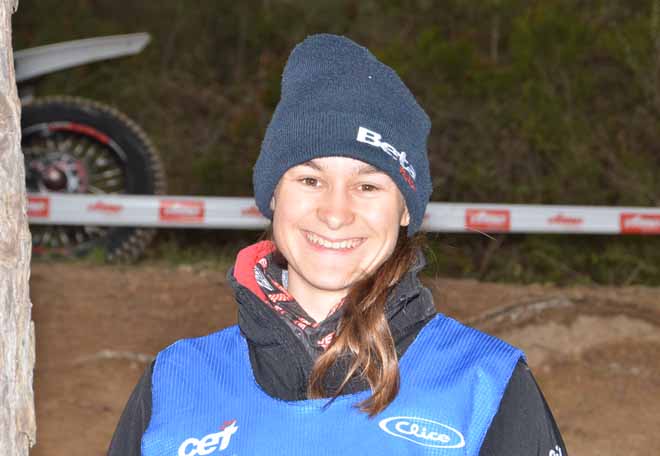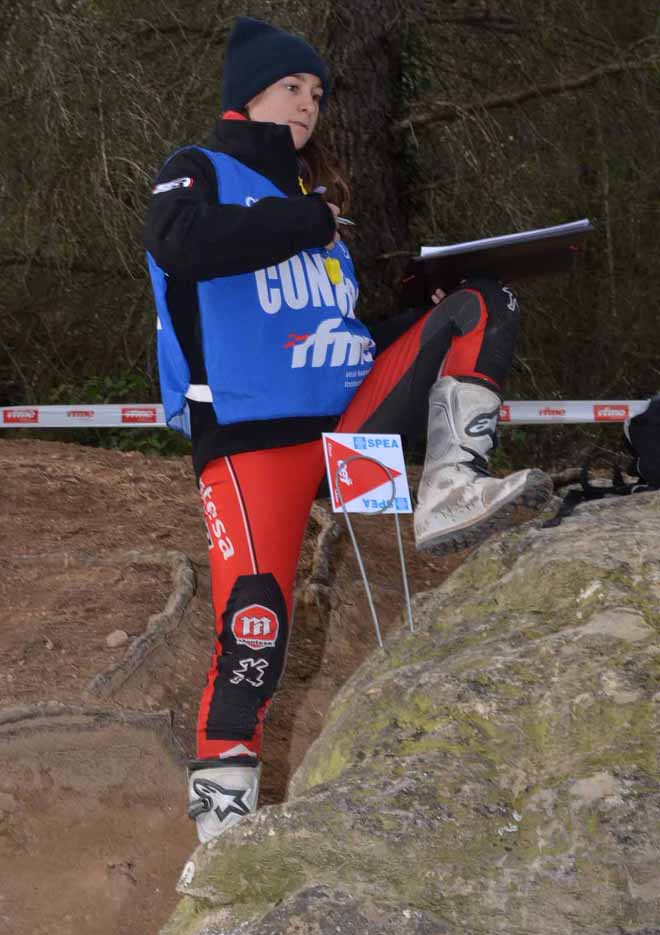 ------------------------------------------------------------------------------------------
WOMEN CHAMPIONSHIP: 13. Martina GALLIENI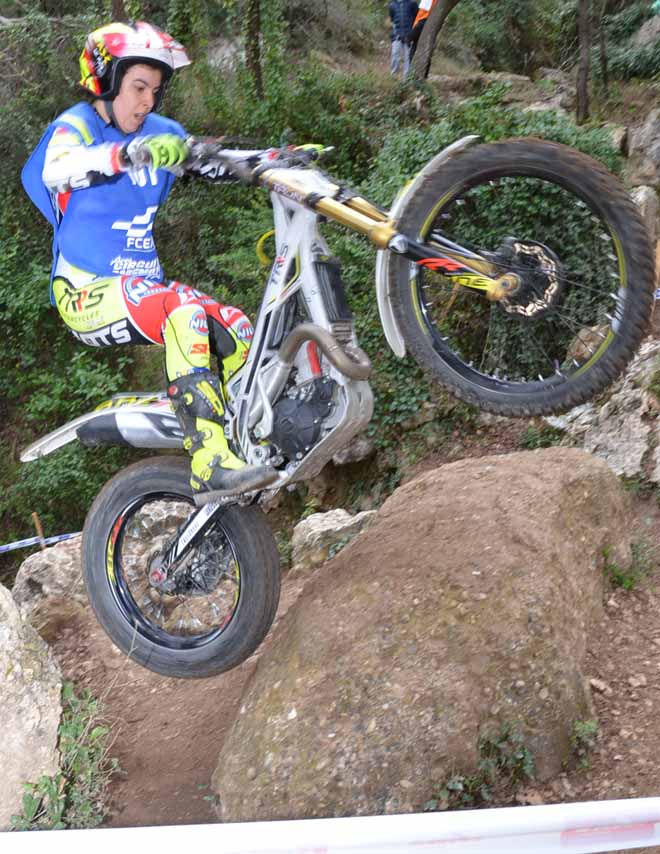 YOUTH CHAMPIONSHIP: 8. Alex CURTI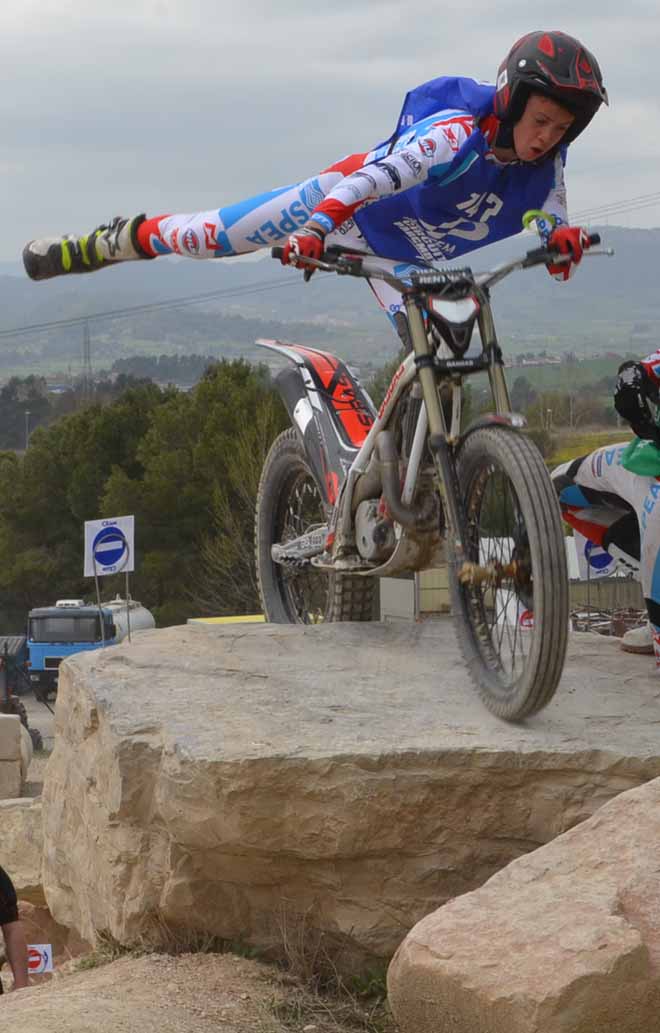 YOUTH CHAMPIONSHIP: 17. Valentino FELTRIN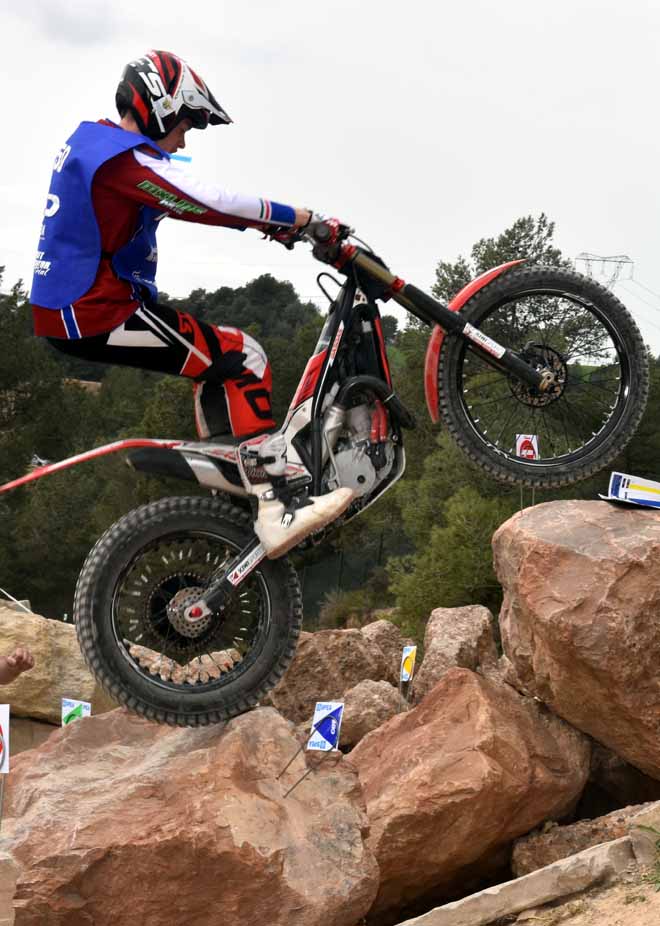 YOUTH INTERNATIONAL: 8. Tommaso BOTTINI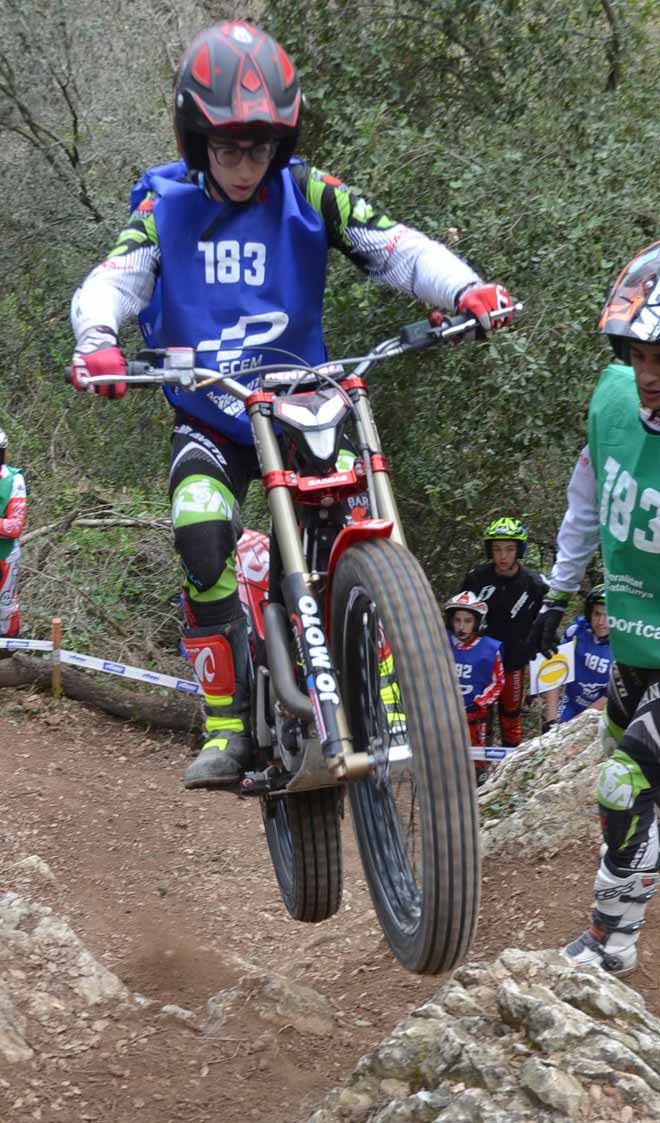 YOUTH INTERNATIONAL: 23. Roberto CASARETTO