07/07/18 - Italian riders swept in Isola 2000, France

Matteo Grattarola (Sembenini Montesa), Sergio Piardi (Beta) and Alessandro Brocco (Scorpa) triumphed in Europe, Junior and Over40 class respectively. In a sunny day the wonderful alpine scenario of this small village situated at 2000 mt of altitude stood out much more. Despite of forecasting rain in the afternoon, the weather remained almost the same, so many riders hurried up to finish before the rain, but is was worthless. On the contrary due to an heavy rain dropped the day before, some sections were still slippery in the first part of the competition and improved their grip in the second one.

Grattarola did not choose any strategy. He was happy to find sections quite difficult because his skill is at the moment higher than any other rider. He rode calmly and confident. In the first loop Spanish Francesc Moret, his teammate, was able to stay behind him by 2 points (15 against 17) but then he dropped 9 marks in the second lap and Moret 25. The total score of Grattarola (24) was almost half of what Moret did (42). In third Spanish Marc Riba (TRS) who scored 51.

Much close the fight in the Junior class. Piardi recovered 2 points gap from French Kieran Touly (Sherco) who occupied provisionally the first place at the turning point. Kieran scored 12, but in the second lap he was not able to repeat his good performance and made 19 errors. On the contrary Piardi ended the loop with just 15 and overtook him by 2 points.

Quite behind the first twos the battle for the third place was also very uncertain. Two French riders were separated by 1 single point: Remi Rovery (Sherco) beat Hugo Dufrese (Gas Gas) 60 to 61.

In the Over 40 German Marcus Kipp (TRS) threw away the victory at the last section of the second loop. He was leading after the first one having dropped one mark, and an other penalty was made by him in all the sections before the last one. A big mistake in this one cost him to be overtaken by a very regular Brocco, who let 3 and 2 points in the two loops and climbed the highest step of the podium at his first competition in this class. Third Piero Sembenini (Montesa) with 10 points.

French Jean-Philippe Lerda (Vertigo) topped the International 1 class, while in the International 2 the victory went to French Marius Pelissier (TRS).

To-morrow on almost the same sections there will be the third round.
---------------------------------------------------------------------------------------

Italiani in vetta in tutte le classi a Isola 2000, Francia

Matteo Grattarola (Sembenini Montesa), Sergio Piardi (Beta) e Alessandro Brocco (Scorpa)hanno svettato nelle classi Europe, Junior e Over40 class rispettivamente. In una giornata di sole il magnifico scenario alpino di questo piccolo villaggio situato a 2000 metri d'altezza è risaltato ancora di più. Nonostante la pioggia prevista nel pomeriggio, il tempo è rimasto lo stesso e non è servito correre troppo per finire prima della pioggia, come qualcuno ha tatticamente deciso di fare. Non solo ma a causa della pioggia abbondante caduta il giorno prima, le zone si sono piano piano asciugate e l'aderenza è migliorata nel secondo giro .

Grattarola non ha fatto nessun conto. Felice di aver trovato zone dure adatte alle sue capacità, al momento più in alto di ogni latro concorrente, ha guidato sicuro e tranquillo. Al primo giro solo lo spagnolo Francesc Moret, suo compagno di squadra, è stato in grado di stargli dietro di 2 punti (15 contro 17) ma poi nel secondo giro hapreso il largo: 9 errori contro i 25 di Moret. Il totale di Grattarola (24) è stato quasi la metà di quello di Moret(42). Terzo lo spagnolo Marc Riba (TRS) con 51.

Più combattuta la battaglia nella classe Junior. Piardi ha recuperato i 2 punti di svantaggio dal francese Kieran Touly (Sherco) che occupava provvisoriamente il primo posto al giro di boa. Kieran ha girato a 12, ma nella seconda tornata non è stato in grado di ripetersi ed ha segnato 19 punti. Al contrrario Piardi ha chiuso il giro con 15 e lo ha superato di 2 punti.

Più distanti dietro i primi due ancora un duello dall'esito molto incerto. Due francesi sono arrivati separati da un solo punto: Remi Rovery (Sherco) ha battuto Hugo Dufrese (Gas Gas) 60 a 61.

Nella Over 40 il tedesco Marcus Kipp (TRS) ha buttato via il successo all'ultima zona del secondo giro. Era in testa dopo il primo giro avendo totalizzato un solo punto, ed un altro puntolo aveva lasciato in tutto il secondo giro prima della fatale ultima zona. L'errore gli è costato il sorpasso ad opera di Brocco, molto regolare nei suoi punteggi: 3 e 2 i suoi parziali. Brocco è salito sul podio più alto alla sua prima gara in questa categoria. Terzo Piero Sembenini (Montesa) con 10 punti.

Il francese Jean-Philippe Lerda (Vertigo) ha svettato nella classe International 1, mentre nella International 2 la vittoria è andata al francese Marius Pelissier (TRS).

Domani su più o meno le stesse zone la terza prova. Le foto di TUTTI I piloti italiani in fondo a quasta pagina.
------------------------------------------------------------------------------------------
CLASSIFICHE/RESULTS: EUROPE
JUNIOR
OVER 40
INTER 1
INTER 2
------------------------------------------------------------------------------------------
EUROPE CHAMPIONSHIP: 1. Matteo GRATTAROLA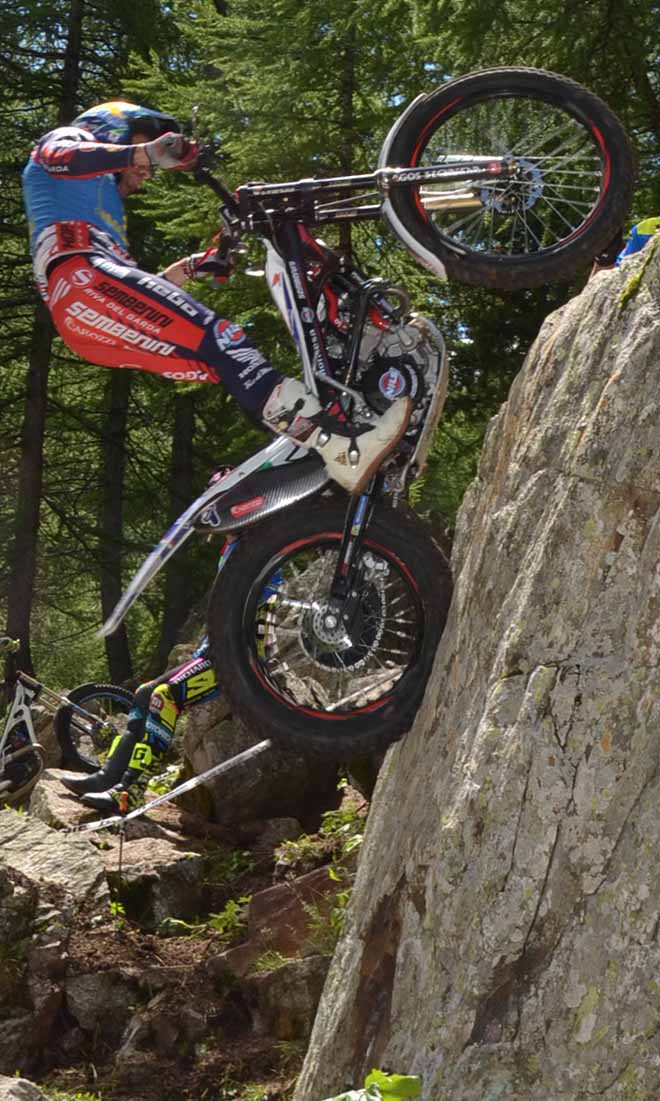 EUROPE CHAMPIONSHIP: 2. Francesc MORET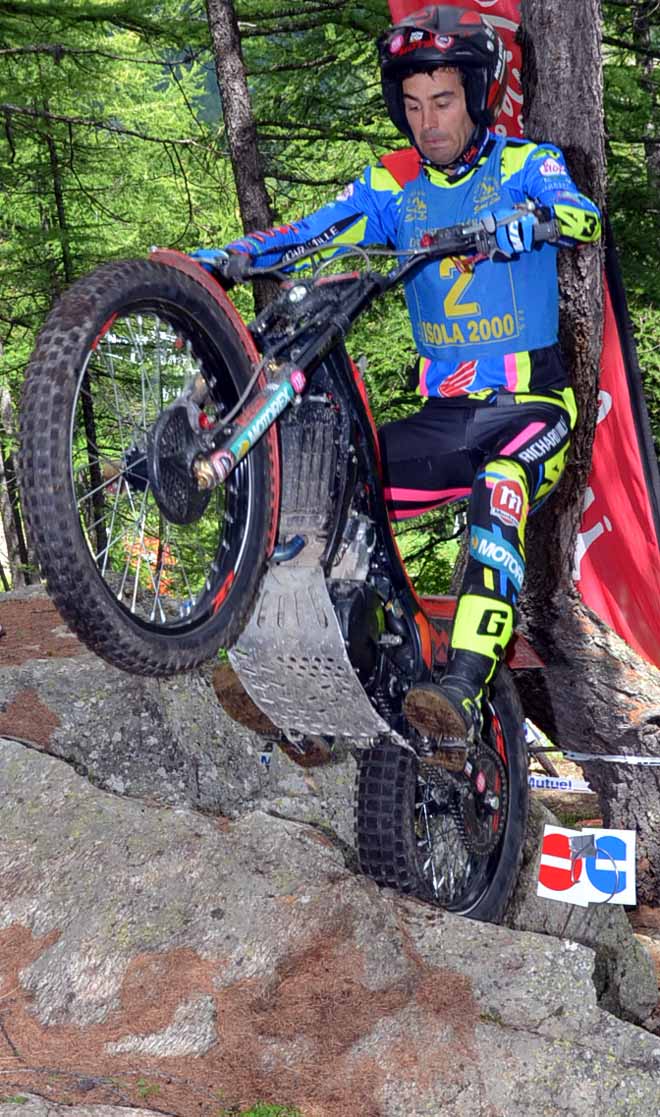 EUROPE CHAMPIONSHIP: 3. Marc RIBA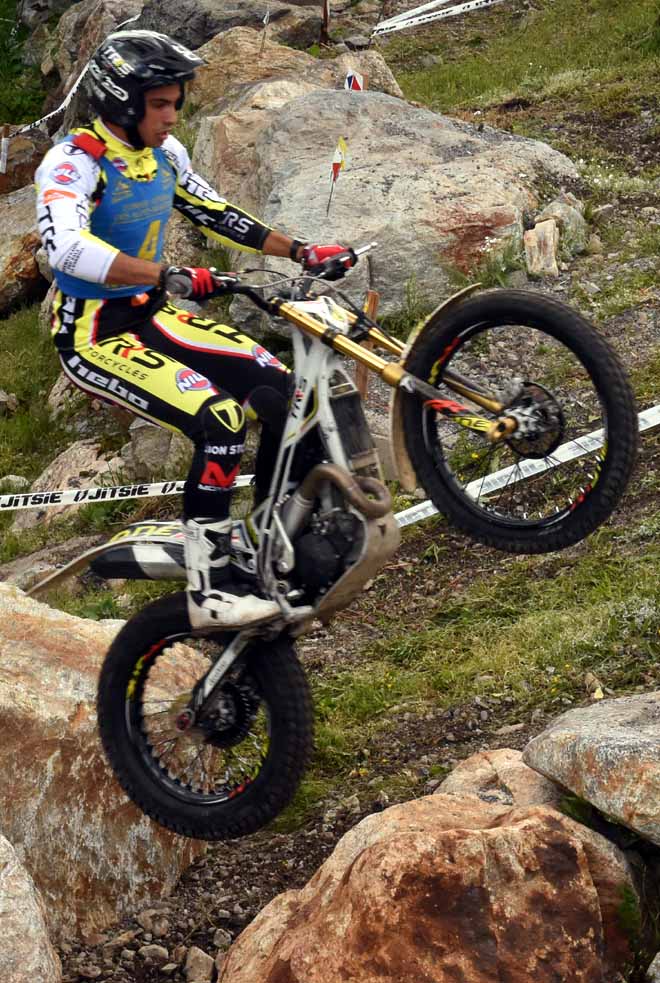 EUROPE CHAMPIONSHIP: 4. Toby MARTYN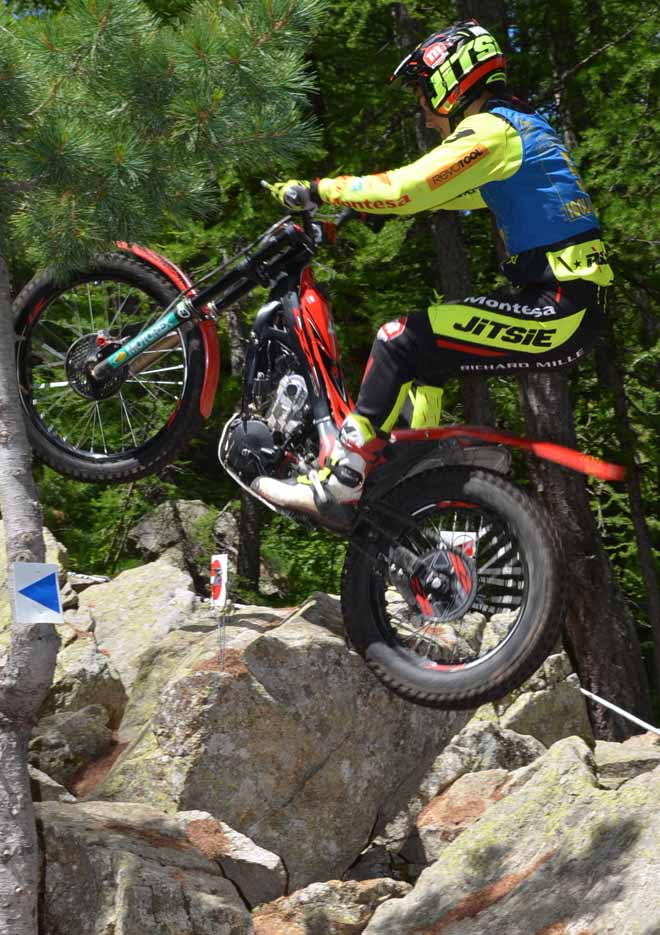 EUROPE CHAMPIONSHIP: 5. Jack PEACE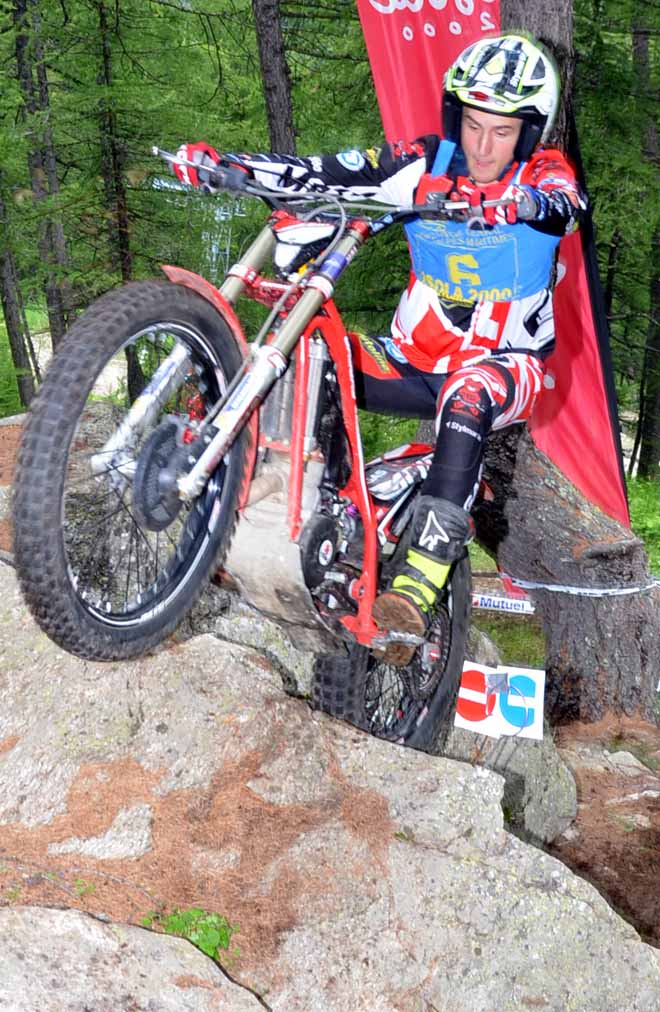 JUNIOR CUP: 1. Sergio PIARDI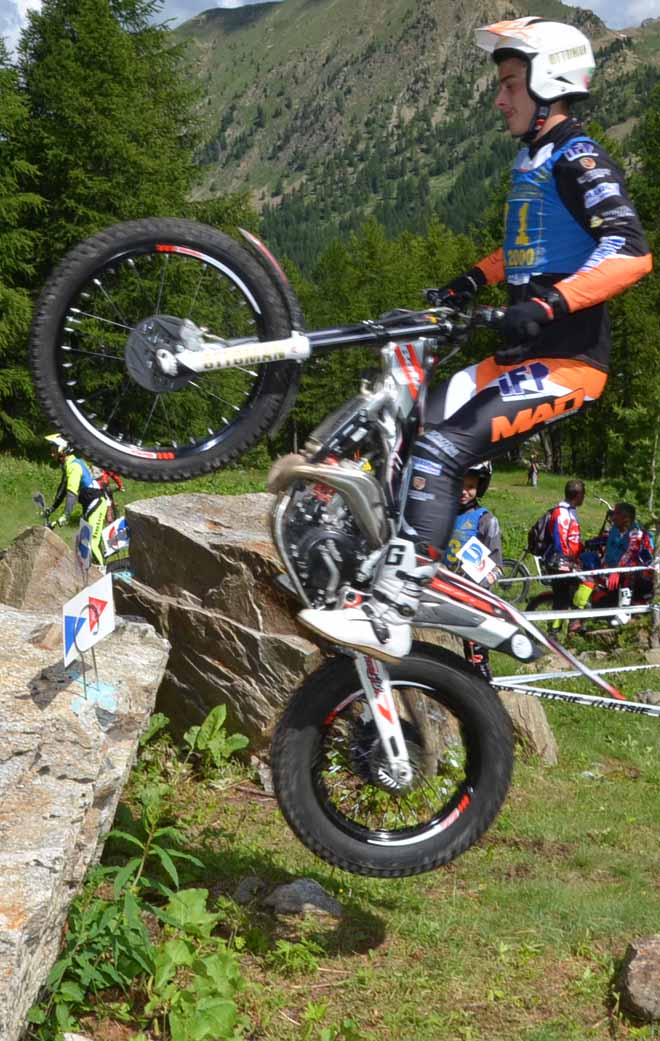 JUNIOR CUP: 2. Kieran TOULY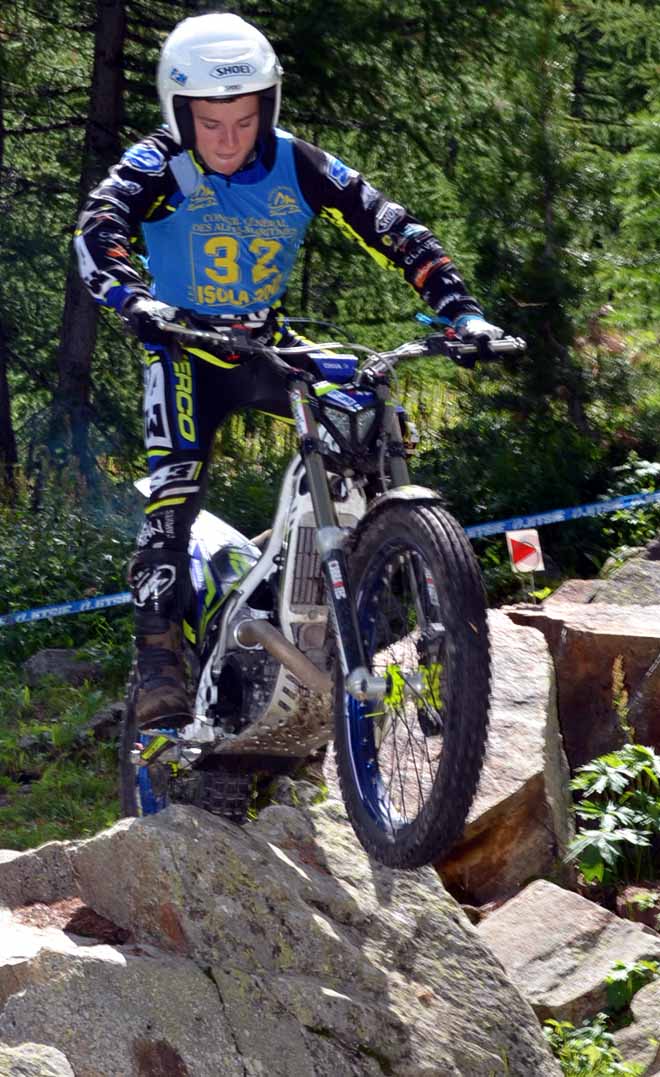 JUNIOR CUP: 3. Remi ROVERY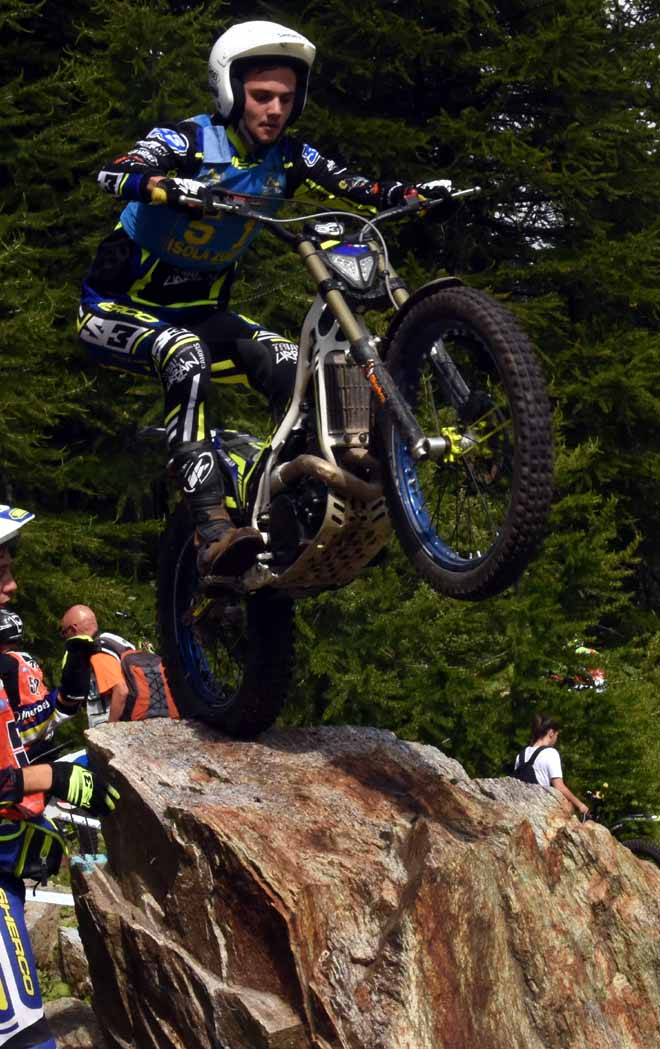 OVER 40 CUP: 1. Alessandro BROCCO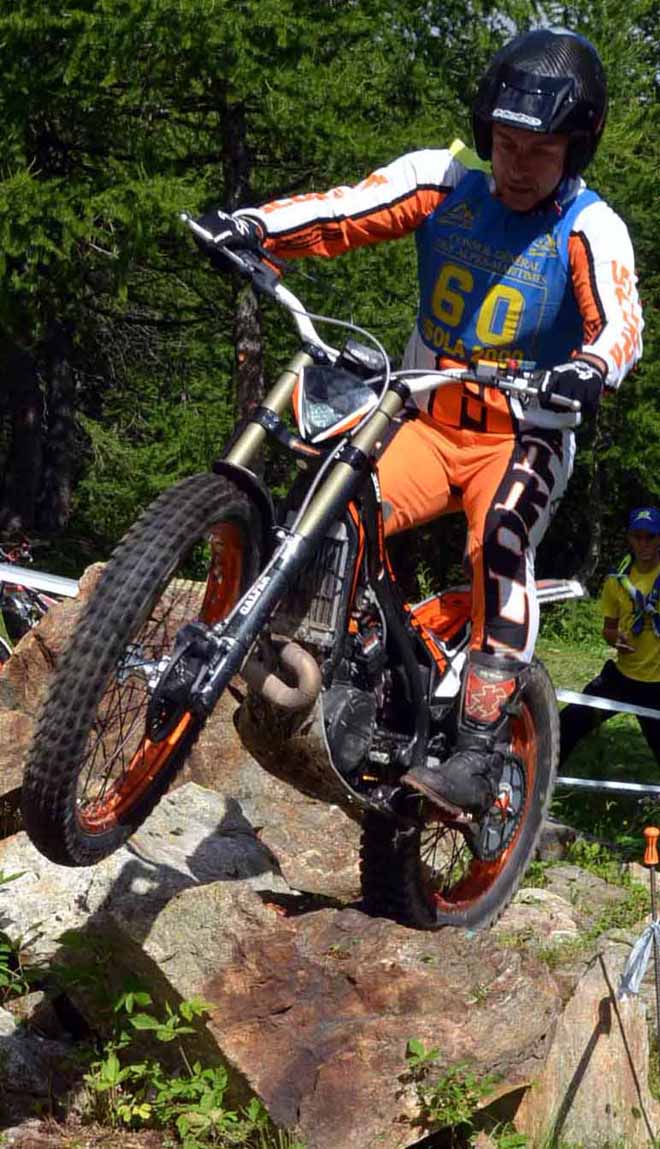 OVER 40 CUP: 2. Markus KIPP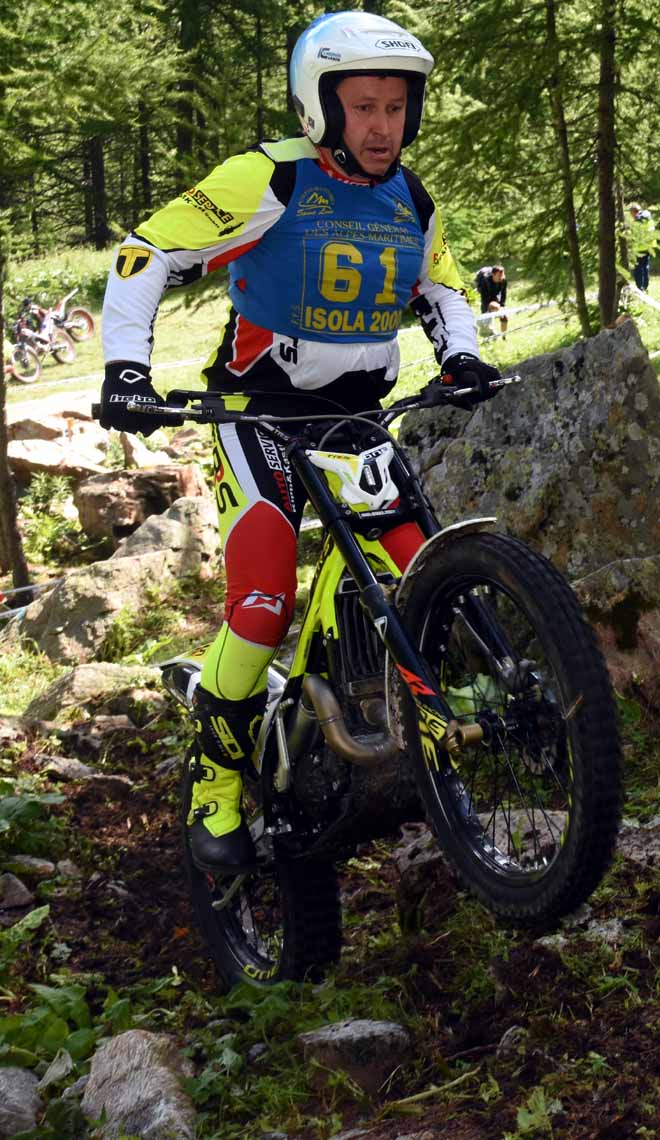 OVER 40 CUP: 3. Piero SEMBENINI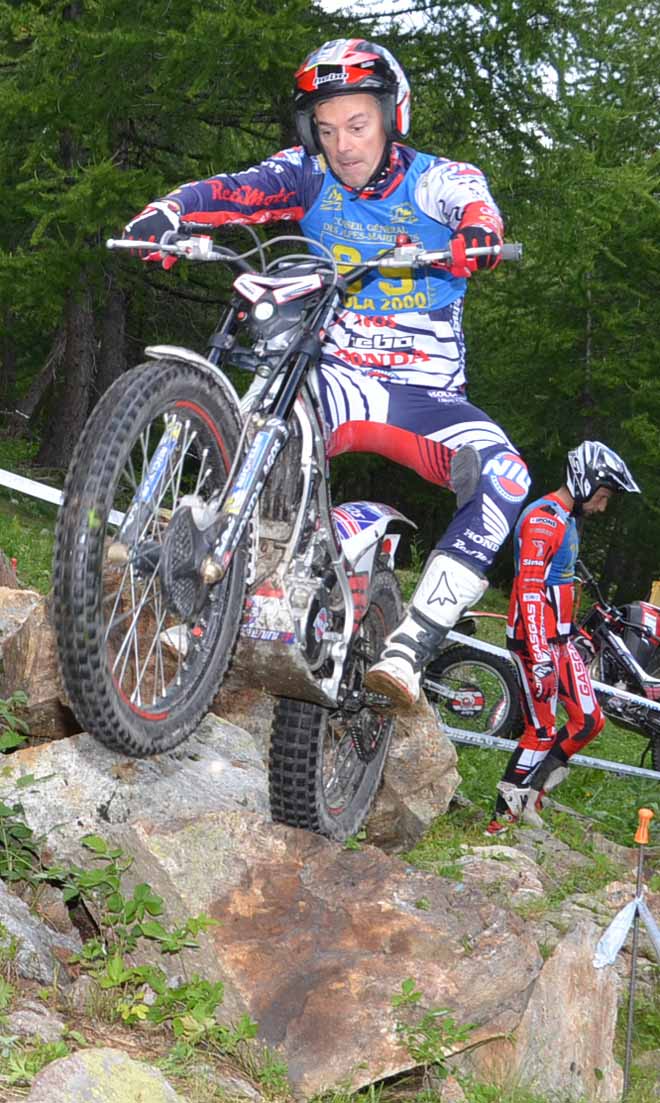 INTERNATIONAL 1: 1. Jean Philippe LERDA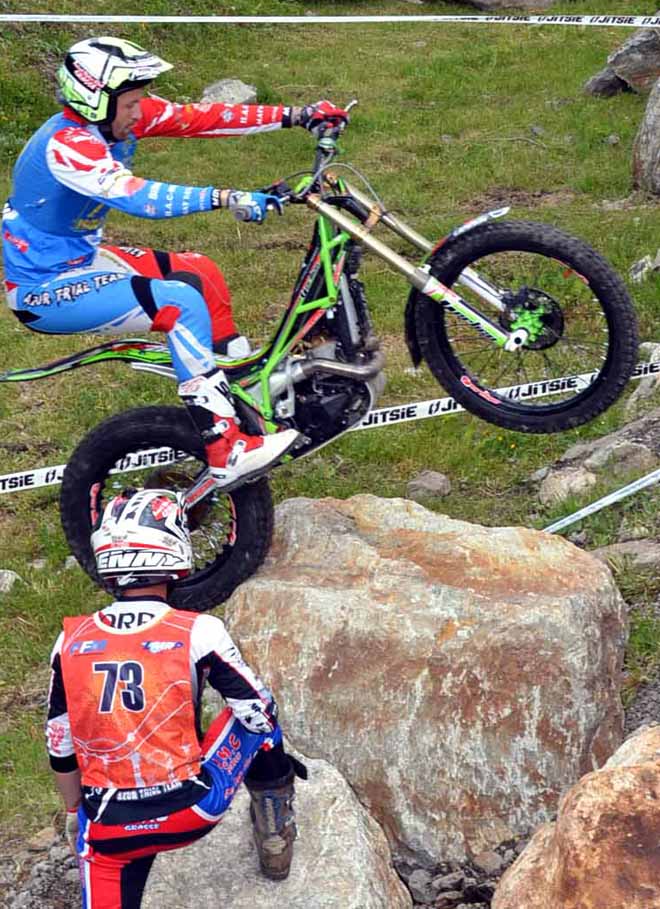 INTERNATIONAL 2: 1. Marius PELISSIER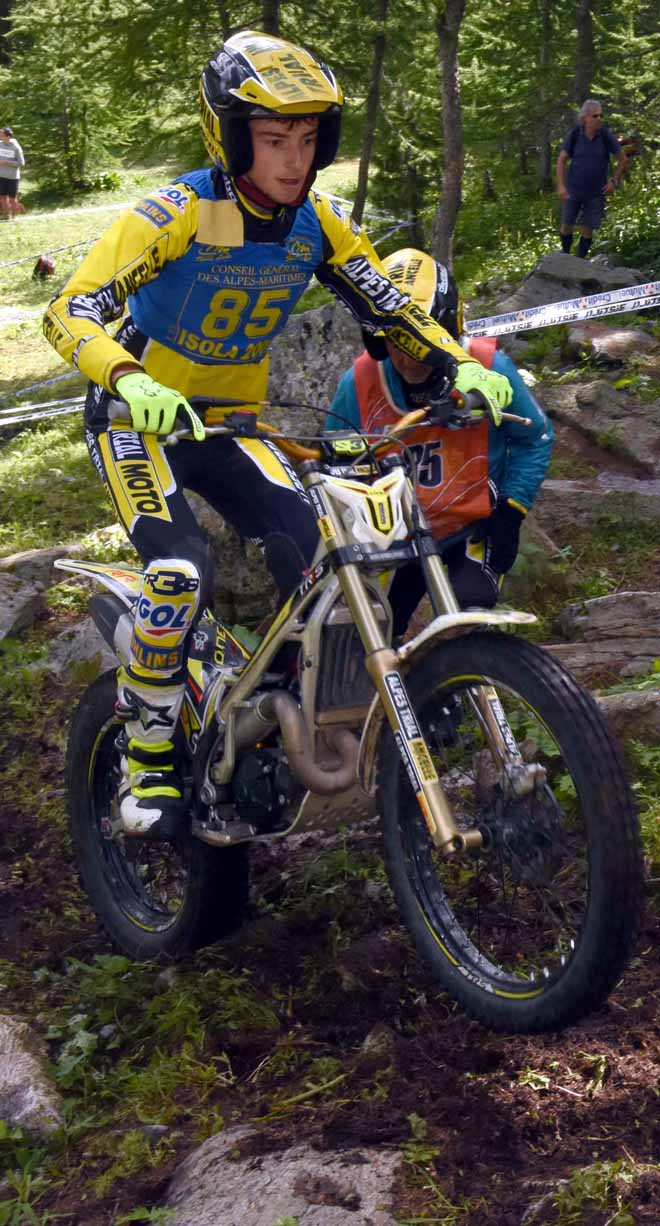 INTERNATIONAL 2: 3. Sara TRENTINI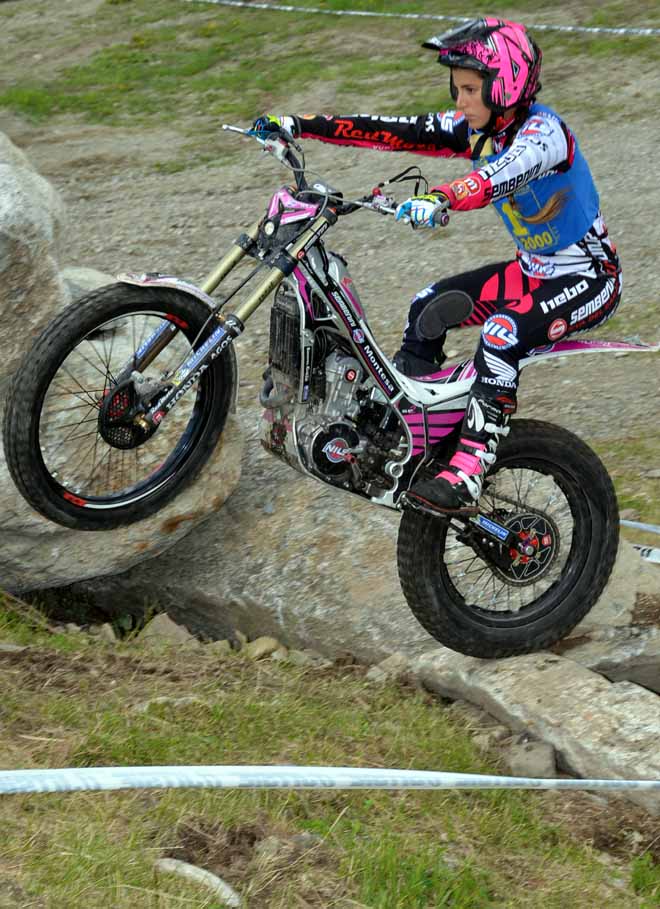 ---------------------------------------------------------------------------------------
...the observers , always the engine of our sport ...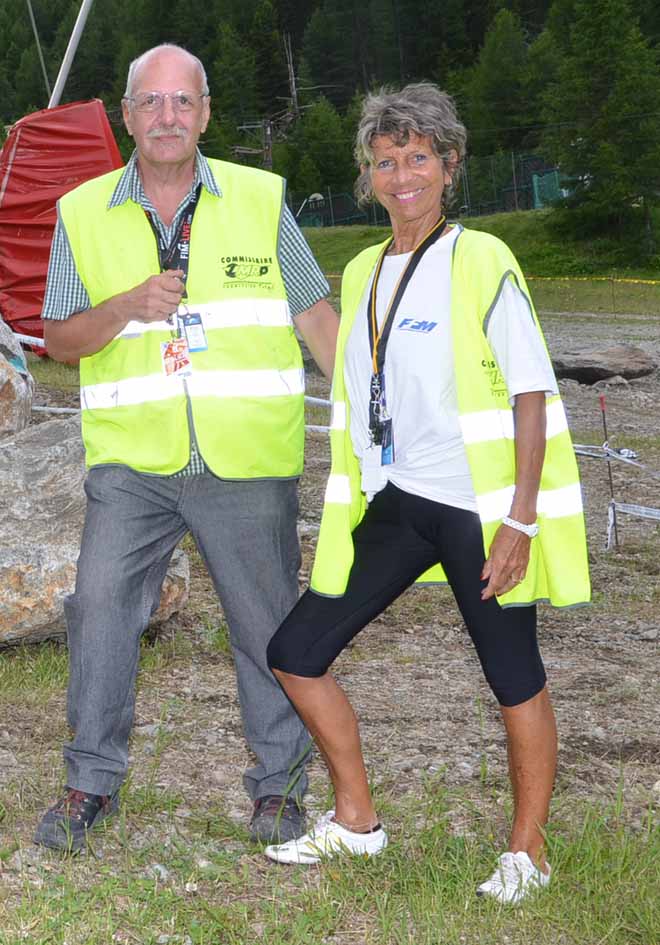 ---------------------------------------------------------------------------------------
Andrea RIVA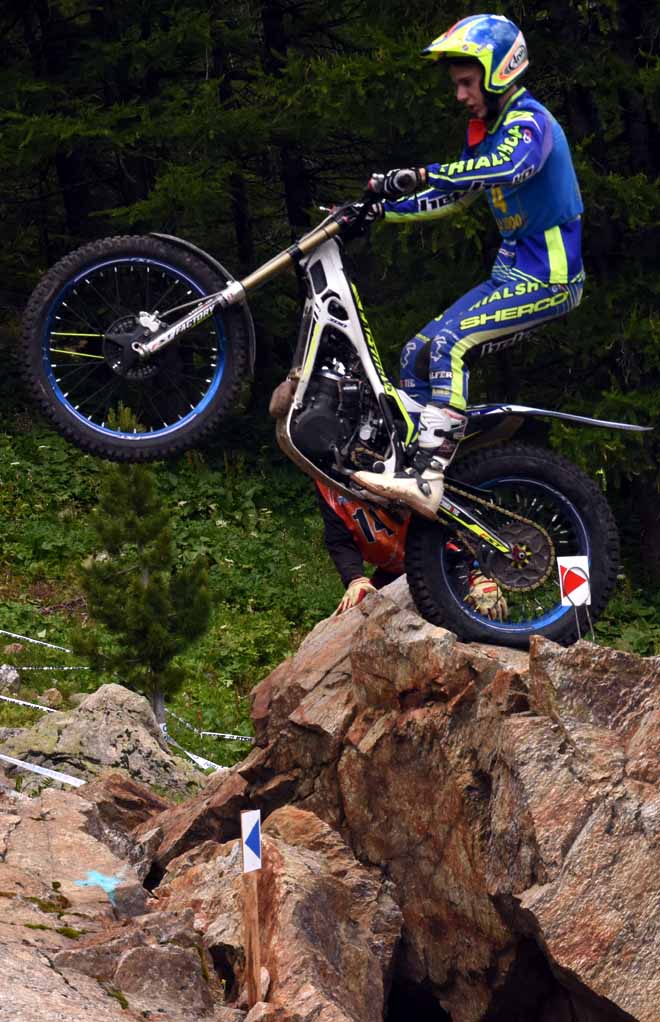 Pietro PETRANGELI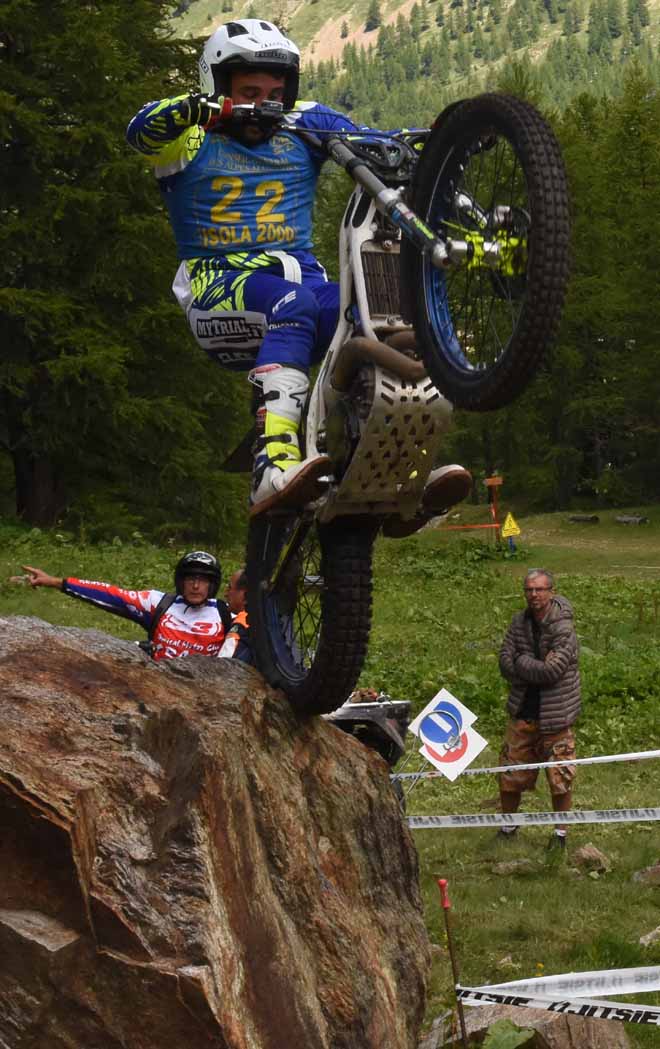 Michele RUGA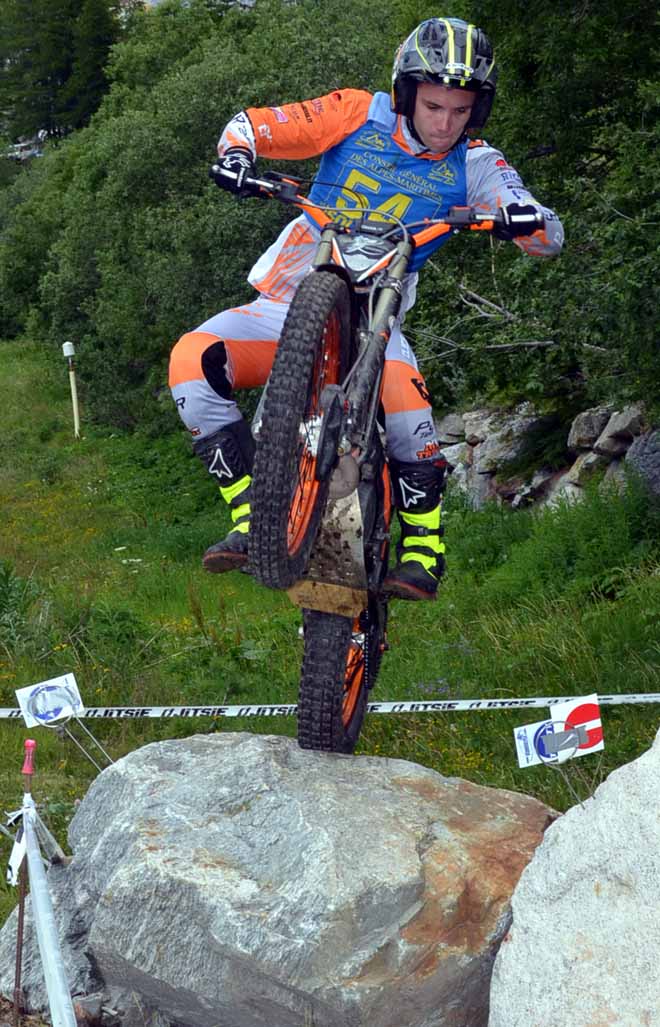 Valter FELTRINELLI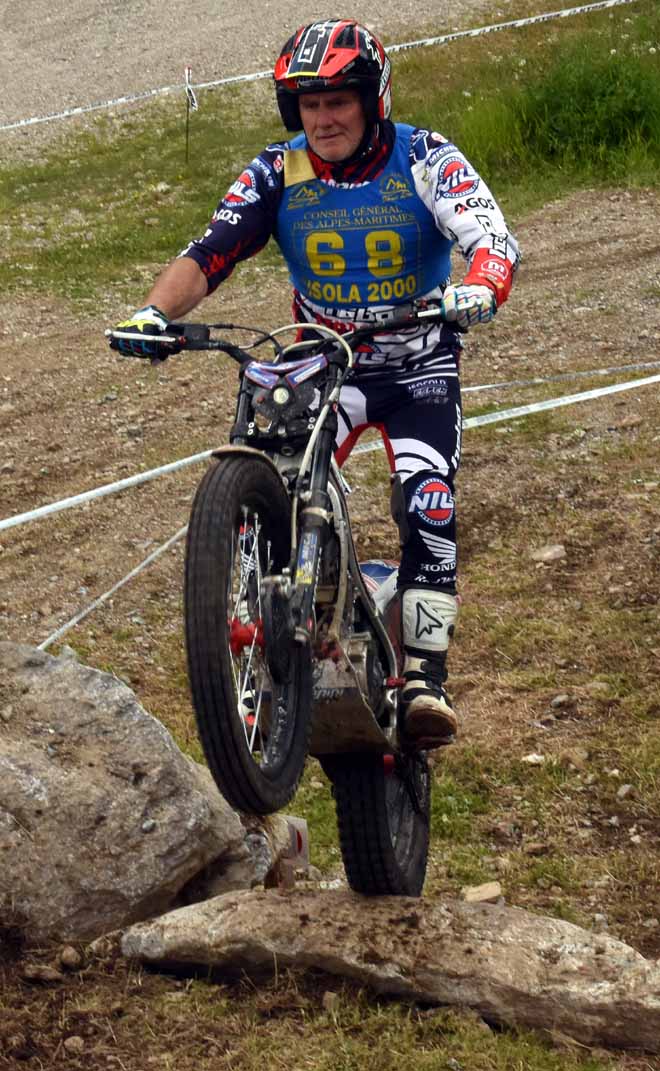 Angelo PIU'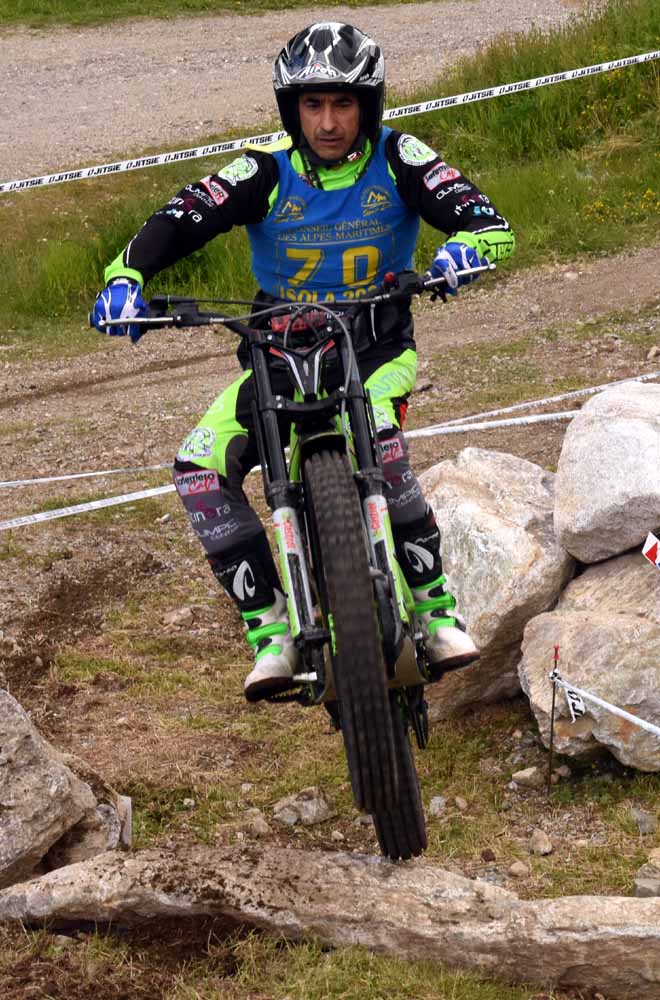 ---------------------------------------------------------------------------------------
press releases ---- comunicati stampa
---------------------------------------------------------------------------------------
---------------------------------------------------------------------------------------