29/03/18 - Adam Raga closed the FIM X-Trial World Championship winning in Budapest

The X-Trial World Championship arrived in Budapest for the first time, and it was Adam Raga (TRS) who returned to the top in an X-Trial that was only decided in the final section. The 4-times World Champion met Jaime Busto (Gas Gas) in the Final for a second successive round. After being defeat by the youngster´s hands in Paris, Raga took his revenge in Budapest. The TRS star topped both Heat One and Heat Two, but he had hard time to beat Busto in final. It happened just in the last section. Each rider came into Section Five carried one single mark Raga scored "2" while Busto fived it.

Benoit Bincaz (Scorpa) proved his consistency as the campaign´s best newcomer. His Heat Two ride was excellent, dropping just eight marks, he finished seven points clear of James Dabill (Beta).

Miquel Gelabert (Sherco) and Takahisa Fujinami (Repsol Montesa Honda) completed the top six finishers. after strong returns in Round One, where they had claimed third and fourth places respectively. Newcomers Luca Petrella (TRS) and Gabriel Marcelli (Montesa) were early eliminated, with Alexandre Ferrer (Sherco) also dropping out in Heat One.

Despite X-Trial arriving in Hungary for the first time, almost 4,000 fans enjoyed the spectacle in the Budapest SportArena.

Adam Raga (1st): "It was a great win and the best way to close the Championship. I dominated the first two Rounds, and won the Final as well, although that wasn´t decided until the last section because Jaime made things very difficult for me. This result consolidates the strong finishing straight that I have put in towards the end of this Championship, and shows that my hard work in recovering from injury was well worth it."

Jaime Busto (2nd): "This second place, after a win in Paris, is a great result. I decided to take a risk in the last section to try and take the win, but it didn´t work out. Nonetheless, I have got something from nothing really, because I didn´t ride particularly well on the first lap.

Benoit Bincaz (3rd): "Returning to the podium in my rookie season is a strong result. I rode at a very high level today, above all in Round Two where I secured my place on the podium. Fourth position in the World Championship with two podium finishes is a satisfactory end to my first X-Trial season."

The X-Trial calendar reaches its conclusion on the 6th April, when the Palais Nikaia in Nice will welcome team competition with the 2018 X-Trial of Nations.

news and photos by x-trial.com

---------------------------------------------------------------------------------------

Adam Raga chiude in bellezza la stagione indoor, battendo Jaime Bustò

Assente Toni Bou, già campione, che ha approfittato per curarsi meglio le sue tre vertebre rotte, l'ultima prova della stagione ha sancito la legittimità della piazza d'onore per il suo enerno rivale.

In finale Raga ha battuto il vincitore di Parigi, Bustò. Al terzo posto Benoit Bincaz. Buon esordio di Luca Petrella (TRS), per nulla intimorito dalle zone di altissimo livello. Ha chiuso al settimo posto.
------------------------------------------------------------------------------------------
RESULTS
------------------------------------------------------------------------------------------
1. Adam Raga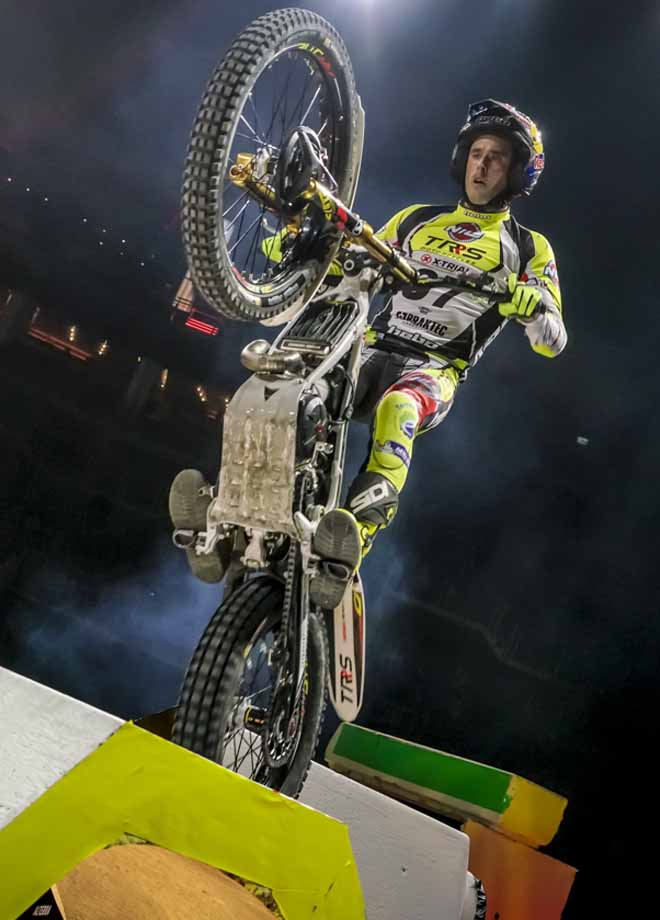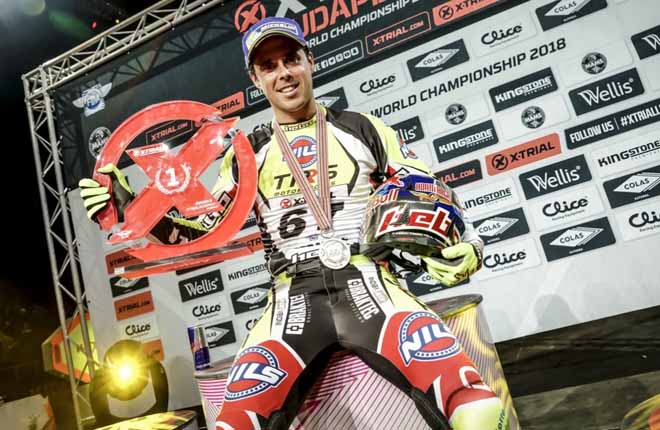 2. Jaime Busto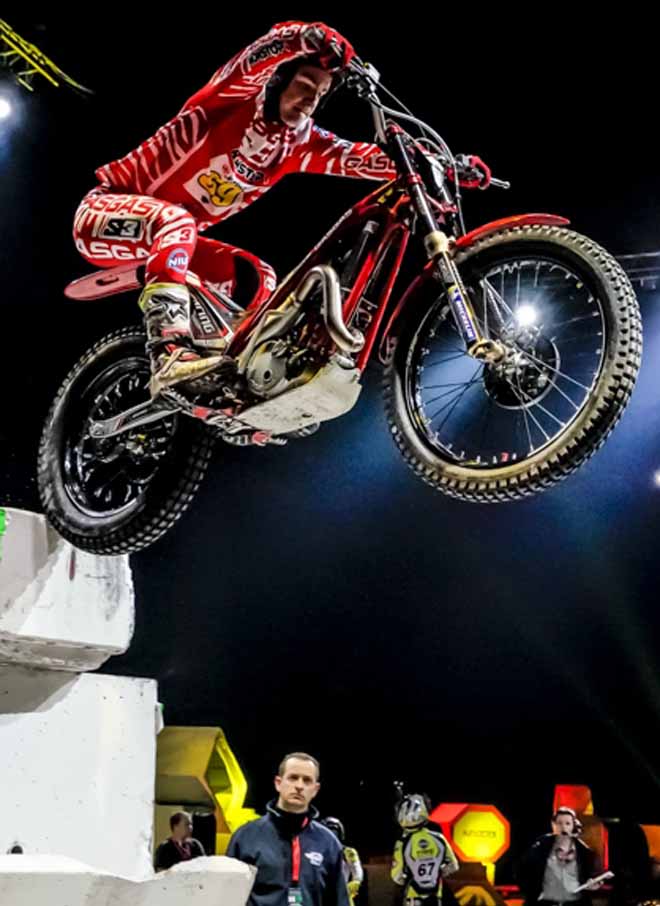 3. Benoit Bincaz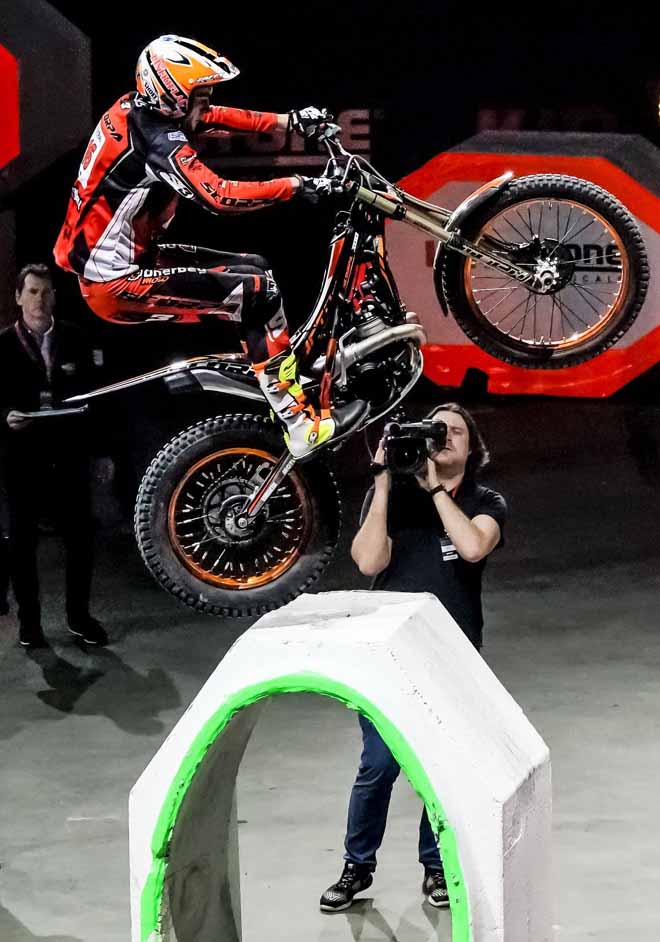 4. James Dabill
5. Miguel Gelabert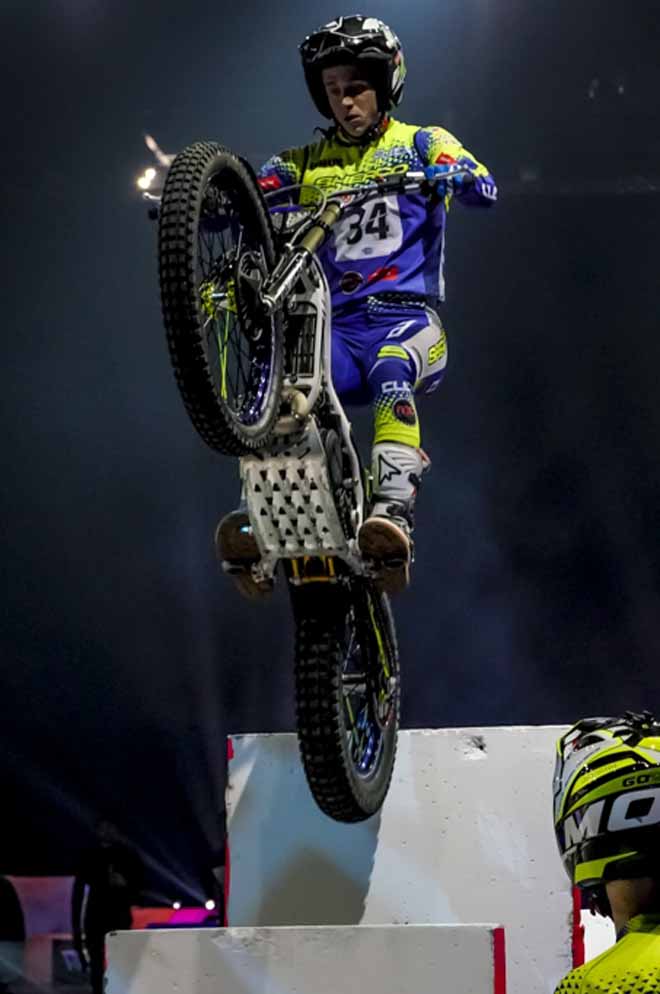 6. Takahisa Fujinami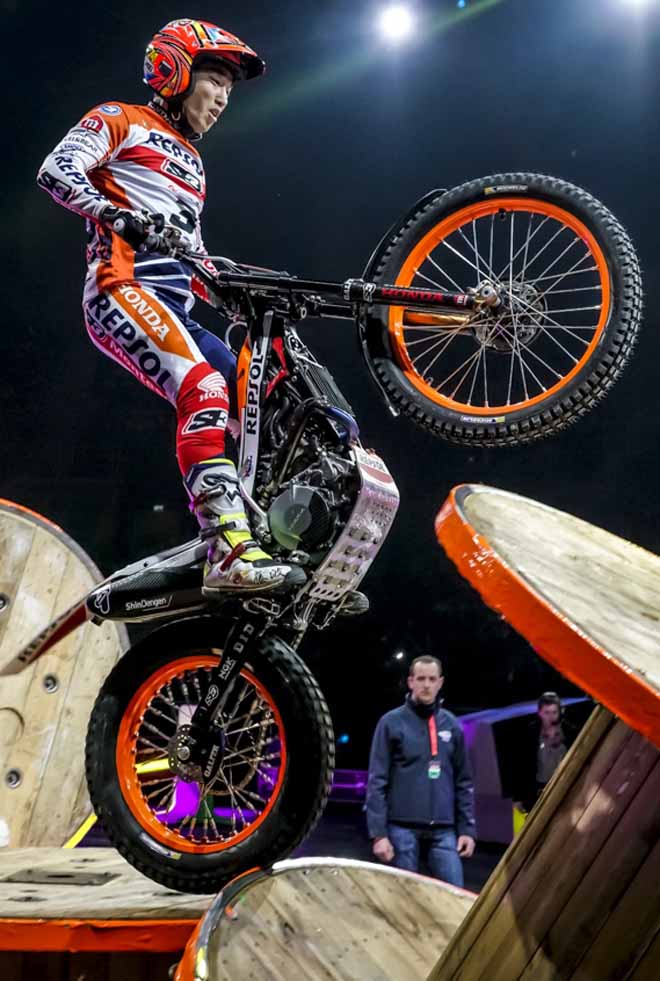 7. Luca Petrella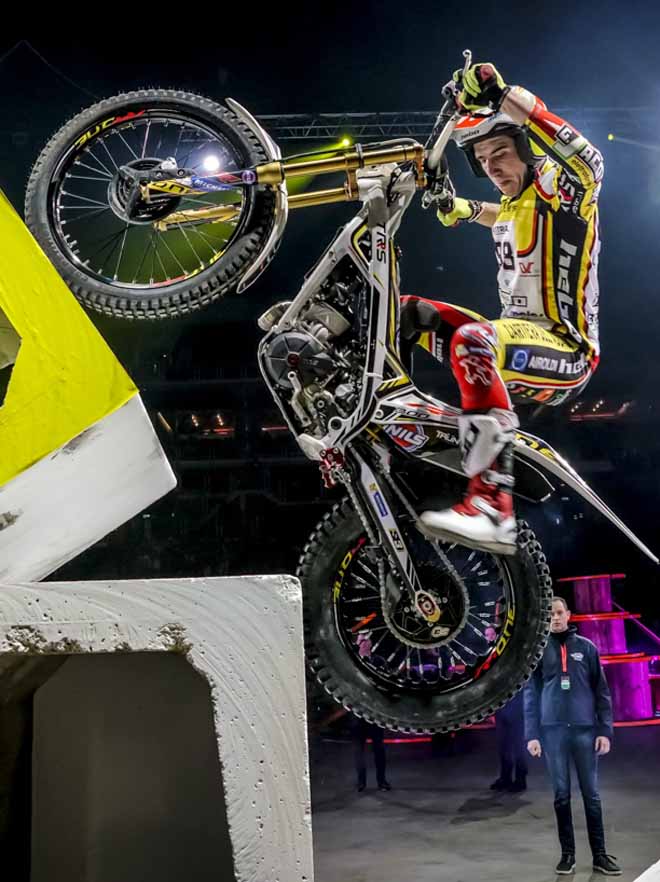 ---------------------------------------------------------------------------------------