24/03/18 - Matteo Grattarola got the first pole in the Italian Championship -

New formula for the Italian Championship, inspired to the World one. On Saturday just for the TR1 and TR2 classes there is the qualification section in order to determine the starter order.

In this first time in Gubbio (center of Italy, historic little Middle Ages town) all the riders attempted twice and the best results has been taken. Nevertheless the presence of number 6 in the world ranking , James Dabill (Beta), the quickest was Matteo Grattarola (Montesa).

At the end there was a special prize-giving, we call Italian Trial Hall of Fame, that in this occasion goes to Fulvio Adamoli (Teto his nickname) Italian championship in 1978 and first Italian rider to get world points. He is still riding in some Vintage competitions.


---------------------------------------------------------------------------------------

E' di Matteo Grattarola la prima pole all'Italiano.

Nuova formula per l'Italiano, ispirata al mondiale. Al sabato, solo per le categorie TR1 e TR2 c'è la zona di qualificazione per determinare l'ordine di partenza della gara.

In questa priva volta a Gubbio (Umbria, storica cittadina medievale)tutti I piloti l'anno provata due volte e scartato il peggiore passaggio. Nonostante la presenza del numero sei del ranking mondiale, James Dabill (Beta), il più veloce è stato Matteo Grattarola (Montesa).

Al termine c'è stata una speciale premiazione, chiamata Hall of Fame del Trial Italiano, che in questa occasione è stata per Fulvio Adamoli (Teto il soprannome) Campione Italiano nel 1978 e primo pilota italiano a prendere punti mondiali. E' ancora in attività in gara nelle gare di Moto d'Epoca.
------------------------------------------------------------------------------------------
RESULTS
------------------------------------------------------------------------------------------
Fulvio Adamoli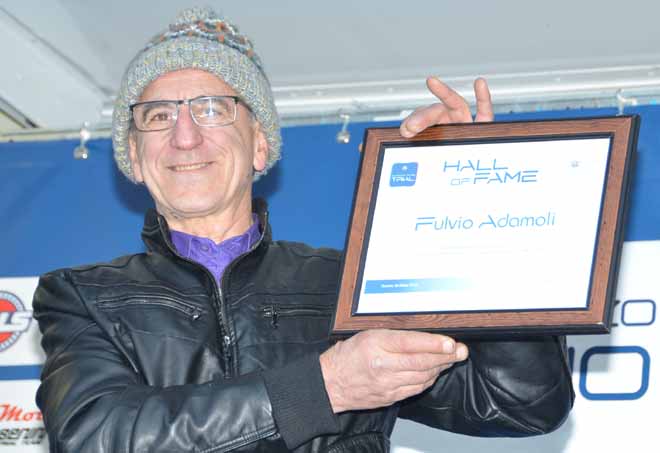 1. Matteo Grattarola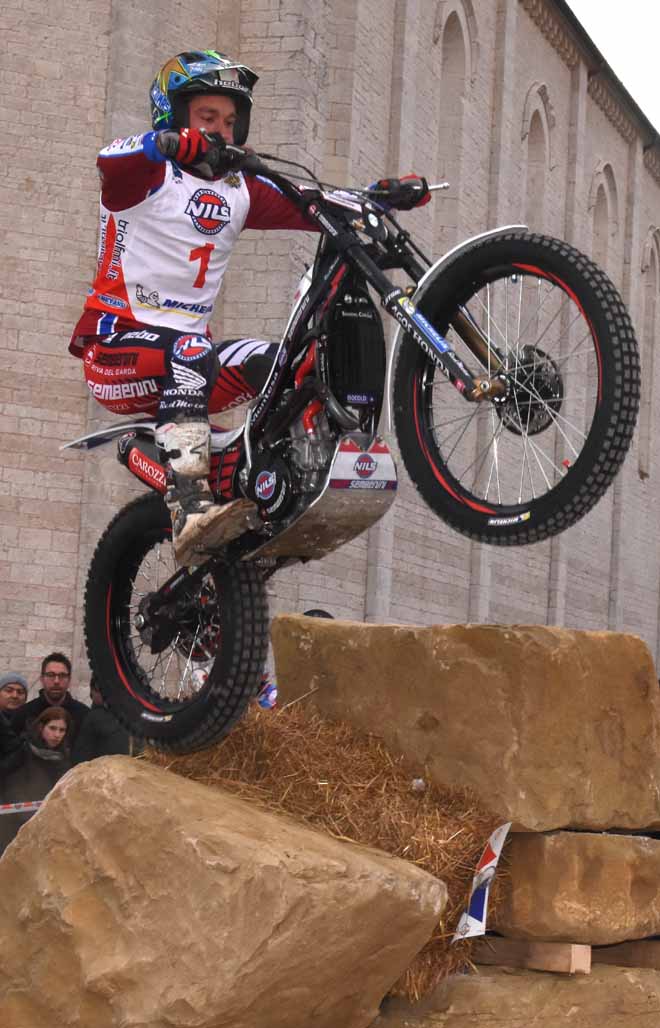 2. James Dabill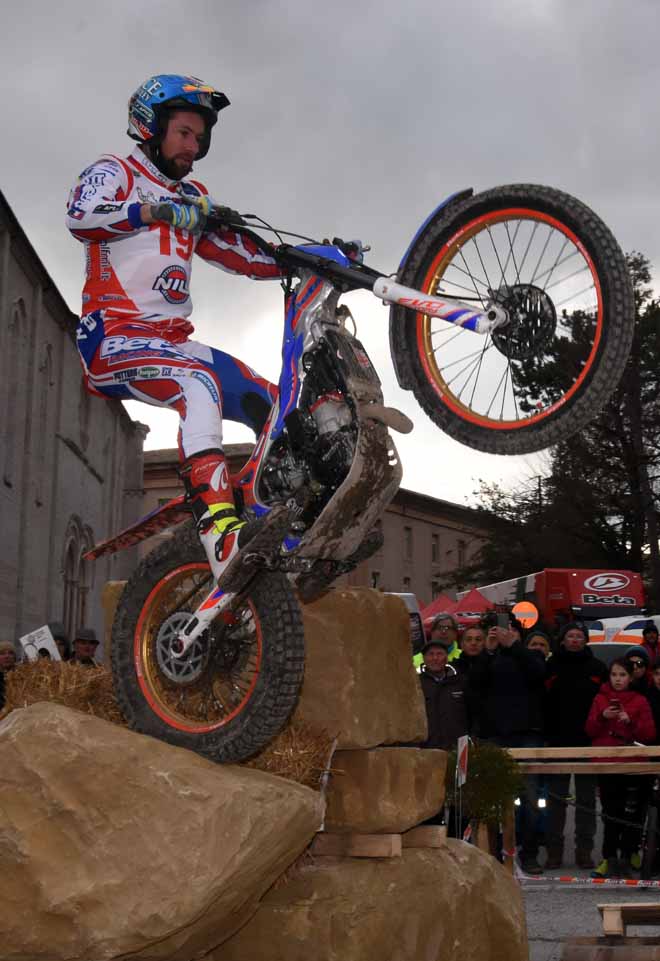 3. Luca Petrella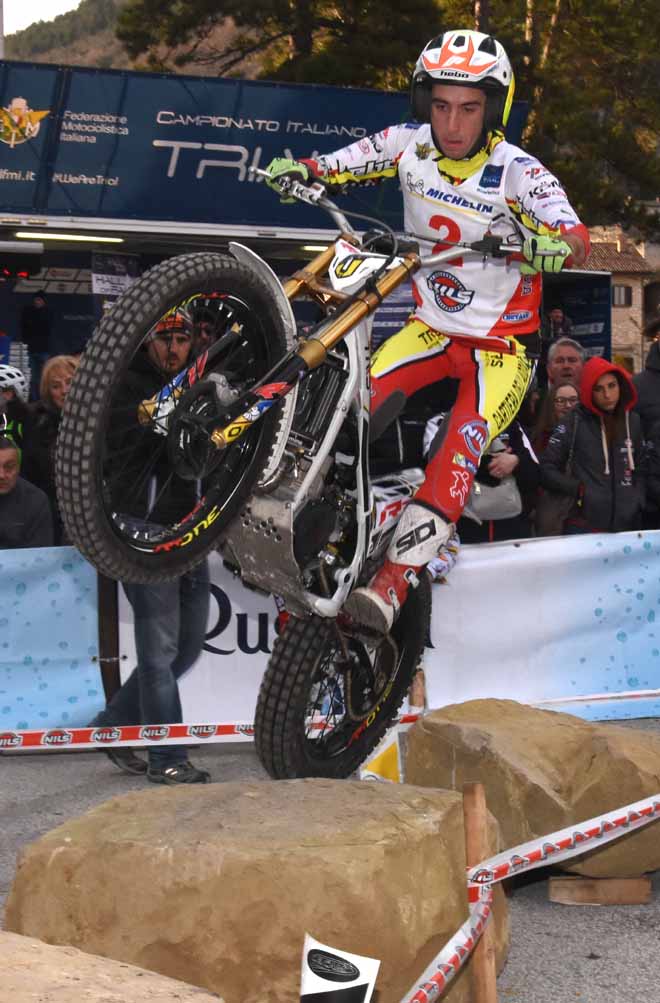 4. Filippo Locca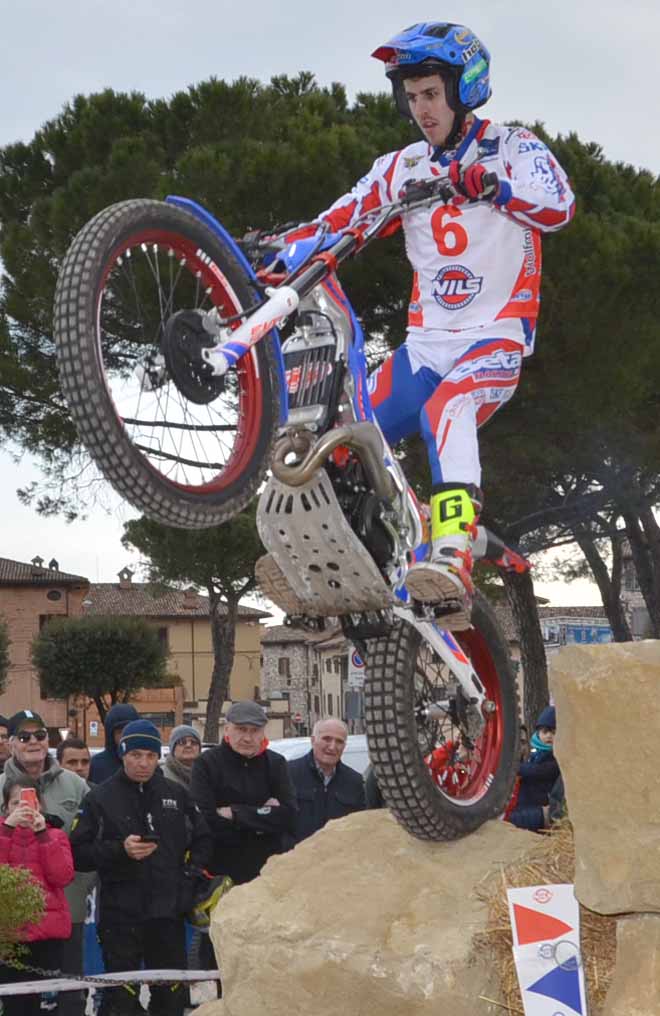 5. ianluca Tournour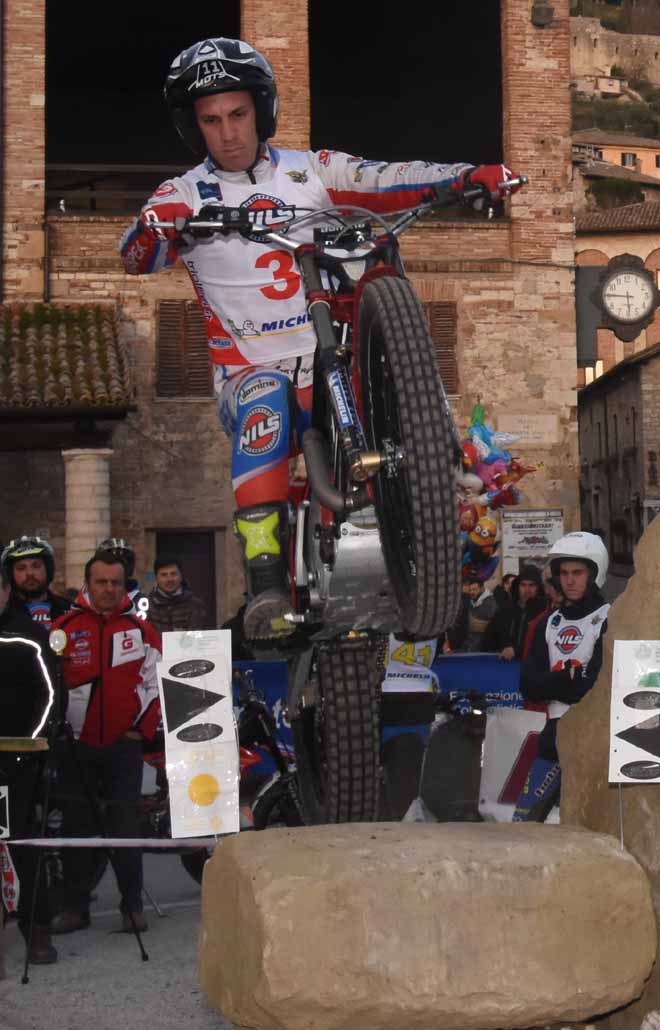 ---------------------------------------------------------------------------------------