07/05/19 - James Dabill breaks away in the second day

James Dabill eased the factory Beta into the sole lead of the 2019 Scottish Six Days Trial today (Tuesday) with a clean observation score for the second consecutive day to remain the only rider to retain a clean sheet through the two days and sixty sections of competition.

In contrast, Welsh ace Iwan Roberts (TRRS) who had shared the lead with Dabill following a clean ride on Monday dropped down to eleventh with a disastrous ten mark loss for the day.

It was Gas Gas UK rider, Michael Brown who took over second place after day two with a very steady two mark ride for the day and just three in total. Brown lost one mark at Forest Gate and the other in the third sub at spectator favourite Creag Lundie. Impressive for a rider who, by his own admission, is not riding nearly as much these days.

Sitting ominously in third place, shadowing the leading duo, is Dougie Lampkin on the factory Vertigo. In the rotating starting order, Tuesday was Doug's early day and it started disastrously with Doug losing three marks in the final section of the second group of the day. Dougie re-grouped as only he can though and concentrated hard to clean the rest of the day in a damage limitation exercise.

After Dabill's clean ride, only two riders made it round with just single marks, Sherco's Dan Peace and Spanish ace Francesc Moret (Montesa). Dan's mark was lost in the top section of Creag Lundie whilst Moret made it to the penultimate group, Loch Arkaig, before signing off at a spectator packed Witches Burn.

Leading lady Emma Bristow (Sherco) coped brilliantly with the harsh conditions and sits in a superb thirtieth place on twenty-eight marks, juxtaposed with the eighty-two of second placed girl, the ever cheerful Jess Bown.

Lampkin holds an eight point lead over Dan Thorpe (Gas Gas) in the well subscribed Over 40s class with Bassenthwaite Clubman Richard Gaskell (Beta) holding off Ben Hemingway (Beta) for third in class.

The Newcomers is a lockout by foreign riders with Frenchman benoit Dagnicourt (Vertigo) ahead of Italian Filippo Locca (Beta) and Germany's Tobias Baptist (Montesa).

In the battle for the Best Scot award, Calum Murphy (TRRS) moved into the lead on a total of forty-four as fellow TRRS rider Joe Dawson slipped back to second just four marks behind. However, Scorpa mounted Andy Anderson made a big move up the leaderboard with a score of just fifteen for the day which slotted him into third place with just six marks covering the top three in class. Andrew Rose (Montesa) currently holds a healthy lead as the Best Scottish Newcomer.

Wednesday's route will see the mileage back down to seventy-seven but with a mixture of roadwork and forest tracks plus some short but sharp off-road sections.

Images courtesy of trialscentral.com
---------------------------------------------------------------------------------------

James Dabill scappa via nel secondo giorno

Dabill gira ancora a zero e rimane solo a comando, visto che Iwan Roberts con cui divideva la prima piazza Ŕ incorso in ben 10 penalitÓ che lo hanno fatto precipitare al 11░ posto.

Tiene duro Filippo Locca (21 punti) al 33░ posto. Gli altri italiani in gara: Davide Coppi al 74░ posto, Christian Valeri (215░), Marco Marranci (228 ), Paolo Broganelli (269 ) e Alessandro Merlo (271).
------------------------------------------------------------------------------------------
CLASSIFICHE/RESULTS:
Tuesday
------------------------------------------------------------------------------------------
James Dabill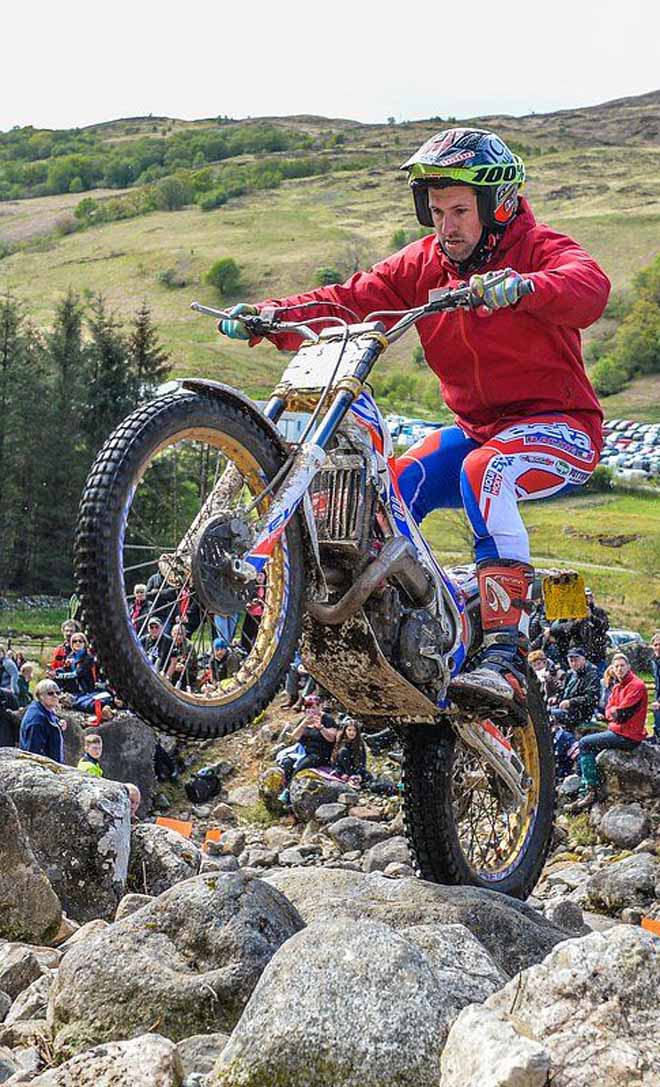 Dougie Lampkin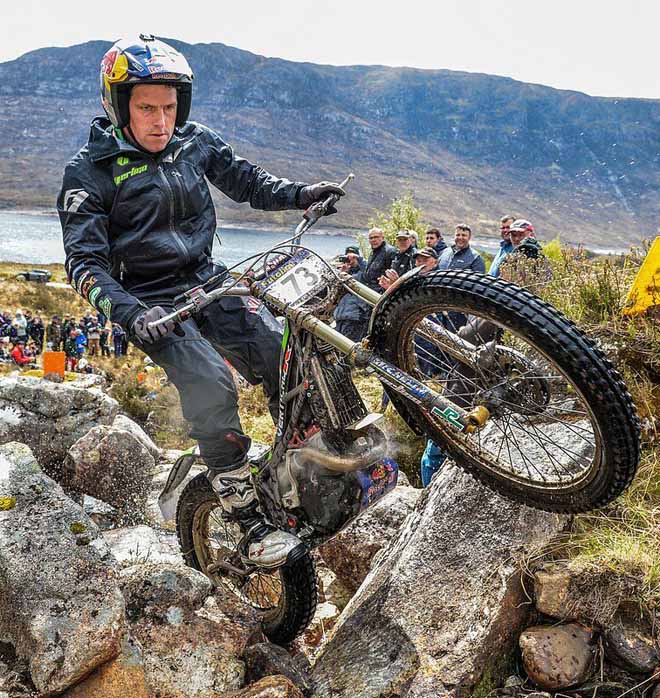 Emma Bristow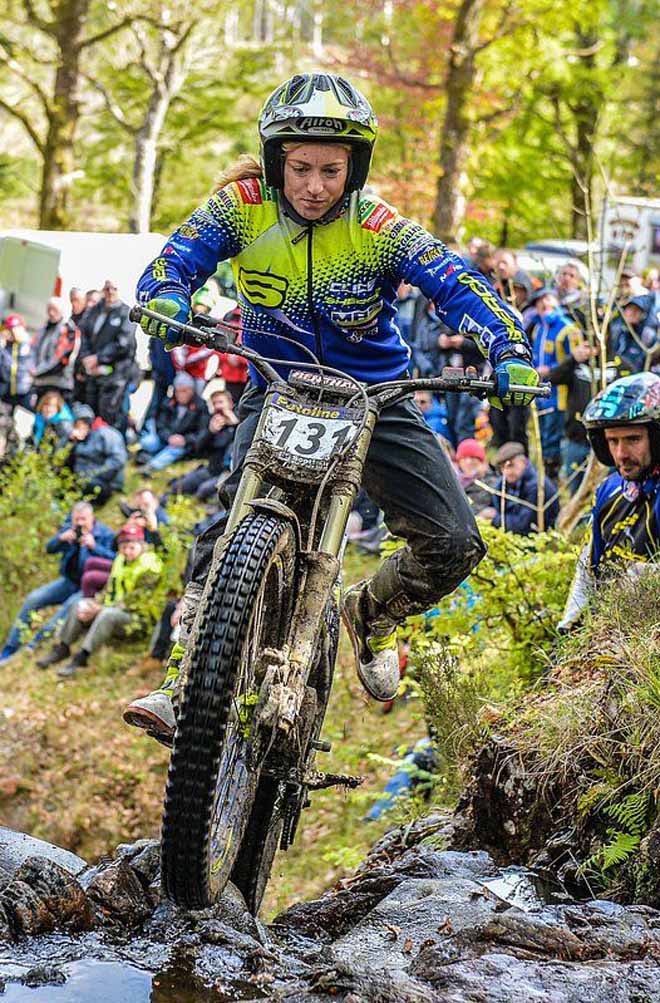 Amos Bilbao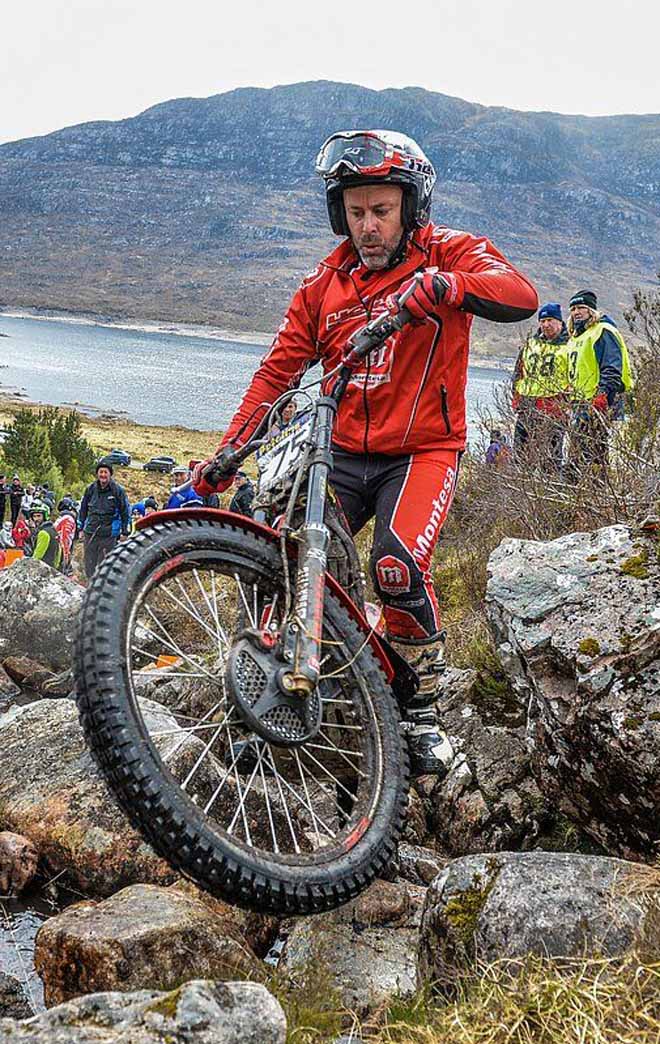 ---------------------------------------------------------------------------------------
press releases ---- comunicati stampa
---------------------------------------------------------------------------------------
---------------------------------------------------------------------------------------