10/05/19 - James Dabill lost 2 point, Lampkin reduced his gap

It's deja vu going into the final day of the 2019 Scottish Six Days Trial with the same one-two at the head of the field as in 2018. James Dabill on the factory Beta leads Dougie Lampkin on the factory Vertigo by just two marks with just one day of competition remaining. In 2018 the scores were five against seven in Dabill's favour going into the final day so, once again it's a mere two marks separating the battling twosome.

James went into the penultimate day of the event holding a three mark advantage over his arch rival, but two marks for the day, the first on the steep, loose climb at Camasnacroise and one on the final section of the day at old favourite Rubha Ruadh, against Lampkin's single prod in the top section at Meall nam Each, reduced the gap to those two marks, four against six.

Sadly, Michael Brown's run for the Premier award looks all but over after a brilliant week for the Gas Gas UK rider came to an end with six marks on the day. A stray dab at Kingairloch wasn't a disaster, but a five at Meall nam Each was. Michael has now lost his third place to a charging Dan Peace, with the Sherco rider matching the score of two from Dabill to ease into a podium position.

It couldn't be tighter for that third place trophy. Peace has only a single mark in hand over Brown and just a further mark behind is fellow Gas Gas teamster, Jack Price and one more behind Price comes Iwan Roberts on the TRRS. Third place must surely go to one of these contenders.

In the battle for class awards, Vertigo mounted Frenchman Benoit Dagnicourt is a runaway leader of the Newcomers as is factory Sherco star Emma Bristow in the Ladies. Andy Anderson (Scorpa) and Joe Dawson (TRRS) continue to scrap it out for Best Scottish Rider with just ten marks between them while Danny Sutherland and Andrew Rose have just one more day to sort out Scottish Newcomer.

Dougie Lampkin naturally leads the Over 40s by a distance from his cousin, Ben Hemingway riding the four-stroke Beta.

Once again, the Scottish Six Days Trial comes down to a classic showdown on the final day with the Ben Nevis sections most likely to take marks from the top riders. It's a familiar route for SSDT regulars, down the Mamore road to Callart, into Kinlochleven for Lower Mamore and Pipeline, then out onto the moors before swinging through Spean Bridge, heading for spectator favourite Ben Nevis- where it all went wrong for Dabill last year when a rear tyre deflation caused a maximum five mark penalty that cost him victory. It is then up to Glen Nevis for three further tough sections and then back into Fort William and a trip up Town Hall Brae for the benefit of the locals.

Lampkin or Dabill? That is the question - and we won't know the answer officially until tomorrow evening, but regardless of who ends up eventual victor, they will be a worthy winner of the 2019 Scottish Six Days Trial.

Images courtesy of trialscentral.com
---------------------------------------------------------------------------------------

James Dabill lascia 2 punti e Lampkin si avvicina

Un solo piede per Lampkin che ora è a due punti dal leader Dabill. Si prospetta un altro finale al cardiopalma come l'anno passato.

Filippo Locca risale al 39° posto. Anche Davide Coppi guadaga posizioni e ora è 67-esimo. Gli altri tutti in gara: Christian Valeri (232°), Marco Marranci (240 ), Paolo Broganelli (261 ) e Alessandro Merlo (262).
------------------------------------------------------------------------------------------
CLASSIFICHE/RESULTS:
------------------------------------------------------------------------------------------
------------------------------------------------------------------------------------------
James Dabill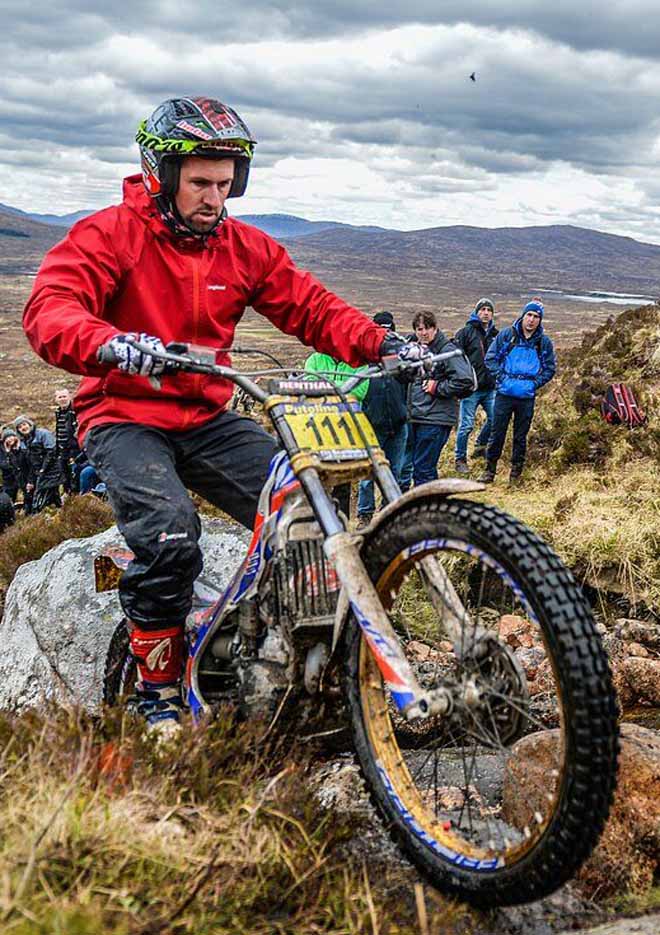 Dougie Lampkin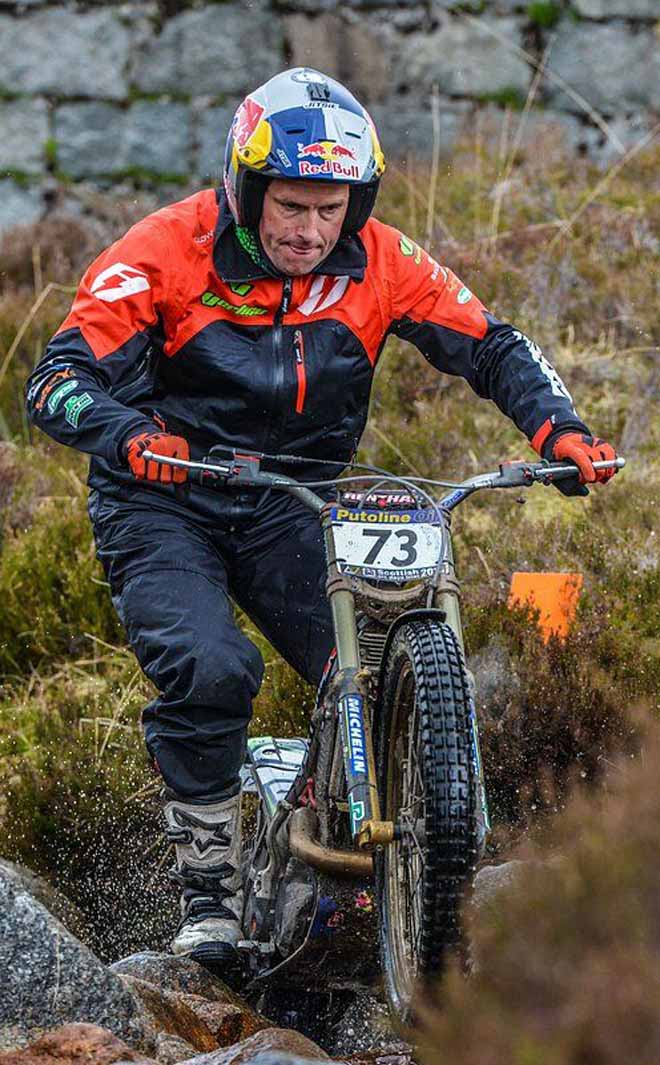 Amos Bilbao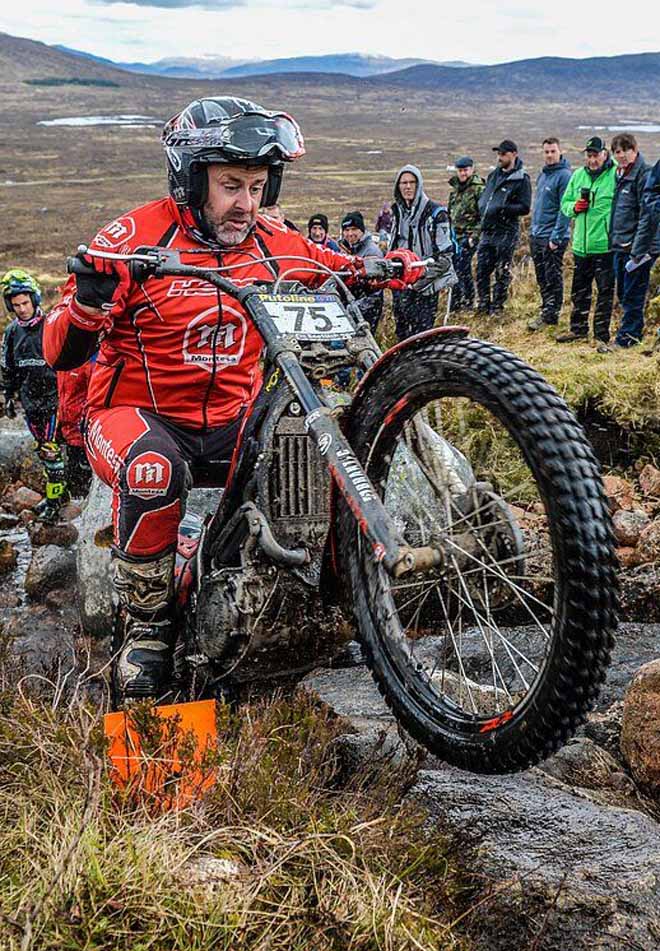 ---------------------------------------------------------------------------------------
press releases ---- comunicati stampa
---------------------------------------------------------------------------------------
---------------------------------------------------------------------------------------