10/08/19, Hakonsen, Martinez, Monnier and Doglio topped in Ancelle, France

Norwegian Ingveig Hakonsen (TRRS) and Spanish Pau Martinez (Vertigo) topped the podium in their respective classes, Women and Youth's, in Ancelle, French Alps, for the third round of the 2019 FIM Europe Trials Championship.

In a wonderful mountain scenery the best very young riders and the women played their cards in this penultimate round of the series.

In both the categories counting for a European title, there was a very close fight and the victory was assigned by a hair's breadth.

Between the Women, Hakonsen broke the consecutive wins of Italian Alex Brancati (Beta) – who grabbed the runner-up position – riding at high level and limiting her mistakes. She led from the beginning, dropping 12 and 13 marks in the two loops. On the other side Brancati suffered the pressure in the first lap, ended only in fourth place (with 17 points). Then she recovered and placing in second, maintaining the leadership in the series on Hakonsen: 285 points against 245. In third French Caroline Moreon (Sherco), one point in total more than Brancati and ahead of British Alice Minta (Scorpa) by one single point, too.

Not less uncertain was the fight for topping the Youth's class. Martinez also started very badly - probably too many eyes on him – and found himself in fourth position at the turning point. He carried 22 penalties, while an amazing Jack Dance (Gas Gas) scored 9 points and gained the leadership ahead of country mate Harry Hemingway (Beta). In third was temporary Czech David Fabian (Beta) with 21.

Completely different the approach of Martinez in the second lap. Determined as he did in the previous two rounds won, he scored 9 points overtaking all his rivals and tearing up his third consecutive win by 1 point on Hemingway. Third Dance, who threw away everything with a forgettable loop two. In the series Martinez has now 60 points of lead on Dance.

In the Women International class, French Naomi Monnier (Beta) dominated, winning scoring less than one quarter of the second one points.

On contrary the Youth International class was very fought. Italian Dario Doglio (Gas Gas) won by one point on French Nolhan Abellan (Beta). Same difference of one mark between the first 4 riders. Third Spanish Marc Piquer (Beta) and fourth French Audry Agnolin (Gas Gas).

Next round will be held on next Saturday in Brezova, Czech Republic.


---------------------------------------------------------------------------------------

Hakonsen, Martinez, Monnier e Doglio vincono ad Ancelle, Francia

La norvegese Ingveig Hakonsen (TRRS) e lo spagnolo Pau Martinez (Vertigo) vincitori nelle rispettive classi, Women e Youth, ad Ancelle, nelle Alpi francesi, per la terza prova del Campionato europeo FIM 2019.

In uno splendido scenario di montagna, i migliori giovani e le donne più brave hanno calato i loro assi in questo penultimo round della serie.

In entrambe le categorie che contano per un titolo europeo, c'è stata una lotta molto serrata e la vittoria è stata assegnata per un pelo.

Tra le donne, Hakonsen ha interrotto le vittorie consecutive della Alex Brancati (Beta) - comunque seconda - guidando ad alto livello e limitando i suoi errori. Subito in testa, ha concesso 12 e 13 punti nei due giri. D'altra parte la Brancati ha patito la pressione nel primo giro, che ha concluso solo al quarto posto (con 17 punti). Poi ha recuperato e piazzandosi al secondo posto, ha mantenuto la leadership nel campionato sulla Hakonsen: 285 punti contro 245. Terza la francese Caroline Moreon (Sherco), un punto nel totale in più della Brancati e davanti alla britannica Alice Minta (Scorpa) anche di solo un punto.

Non meno incerta è stata la lotta nella classe Youth. Anche Martinez ha iniziato molto male - probabilmente troppi occhi puntati su di lui - e si è trovato in quarta posizione al giro di boa, carico di 22 penalità, mentre un fantastico Jack Dance (Gas Gas) segnando 9 punti, si era guadagnato la leadership davanti al compagno di campagna Harry Hemingway (Beta). Al terzo posto c'era temporaneamente il ceco David Fabian (Beta) con 21.

Completamente diverso l'approccio di Martinez nel secondo giro. Determinato come nei precedenti due round vinti, ha segnato 9 punti superando tutti i suoi rivali e strappando la sua terza vittoria consecutiva di 1 solo punto su Hemingway. Terzo Dance, che ha buttato via tutto con un giro da dimenticare. Nel campionato Martinez ha ora 60 punti di vantaggio su Dance.

Nella classe Women internazionale, la francese Naomi Monnier (Beta) ha dominato, vincendo con un punteggio di meno di un quarto della seconda arrivata.

Al contrario, la classe Youth International è stata molto combattuta. Dario Doglio (Gas Gas) ha vinto di un punto sul francese Nolhan Abellan (Beta). Stessa differenza di un solo punto tra i primi 4 piloti. Terzo lo spagnolo Marc Piquer (Beta) e quarto il francese Audry Agnolin (Gas Gas).

La successiva prova si svolgerà sabato prossimo a Brezova, Repubblica Ceca.
------------------------------------------------------------------------------------------
CLASSIFICHE/RESULTS
WOMEN
YOUTH'S
WOMEN INTERNATIONAL
YOUTH'S INTERNATIONAL
------------------------------------------------------------------------------------------
OVERALL STANDINGS / CAMPIONATO
WOMEN
YOUTH'S
------------------------------------------------------------------------------------------
WOMEN CHAMPIONSHIP: 1. Ingveig HAKONSEN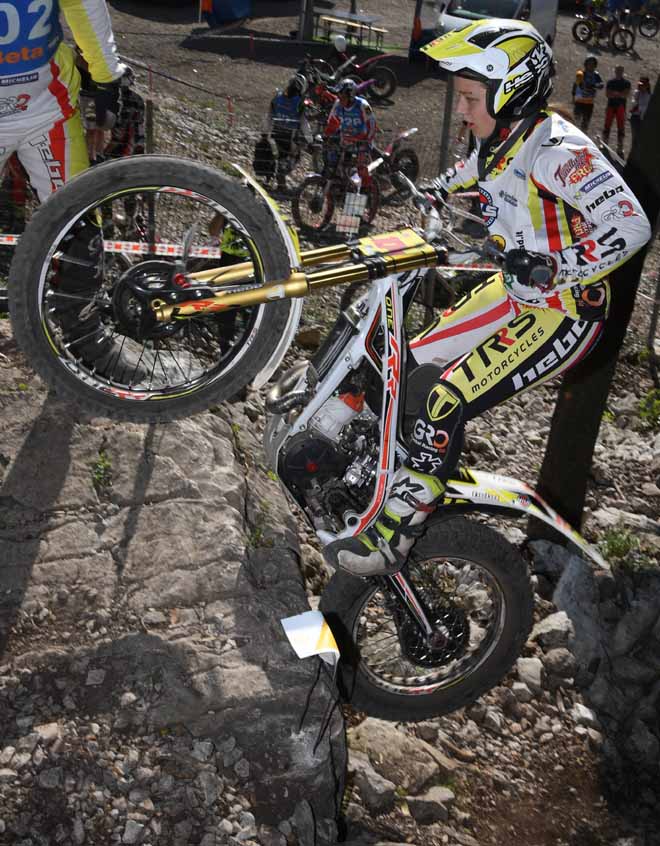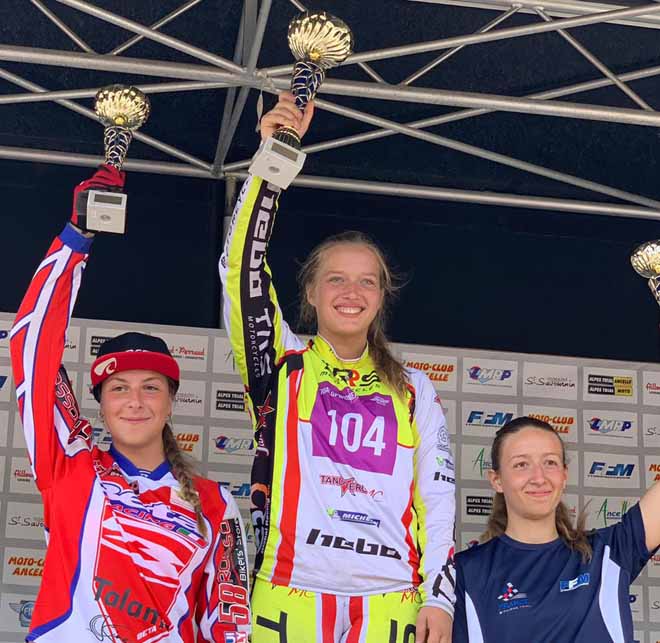 WOMEN CHAMPIONSHIP: 2. Alex BRANCATI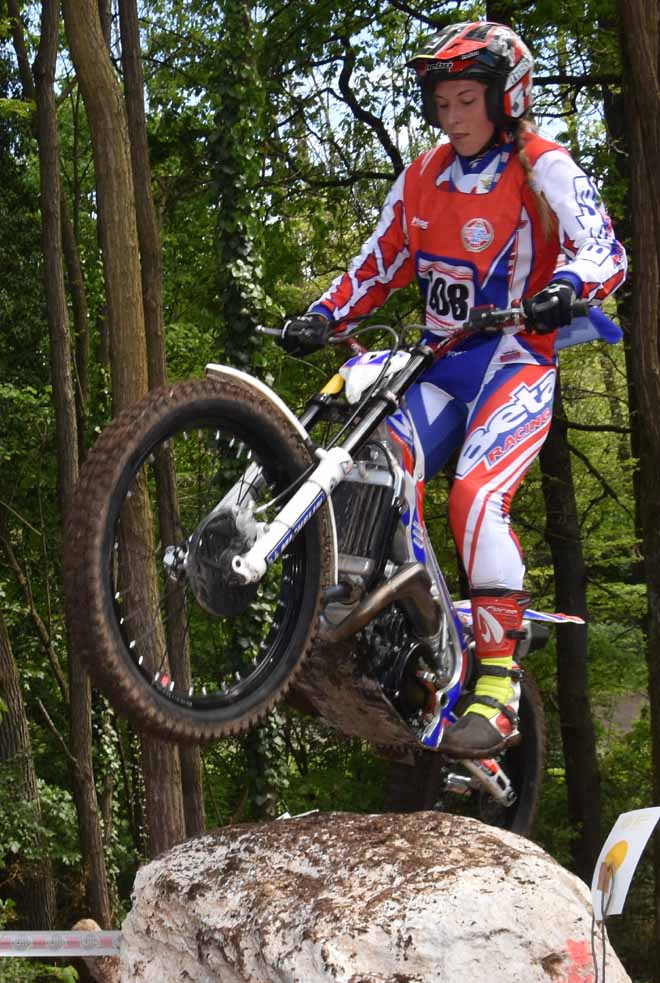 WOMEN CHAMPIONSHIP: 3. Caroline MOREON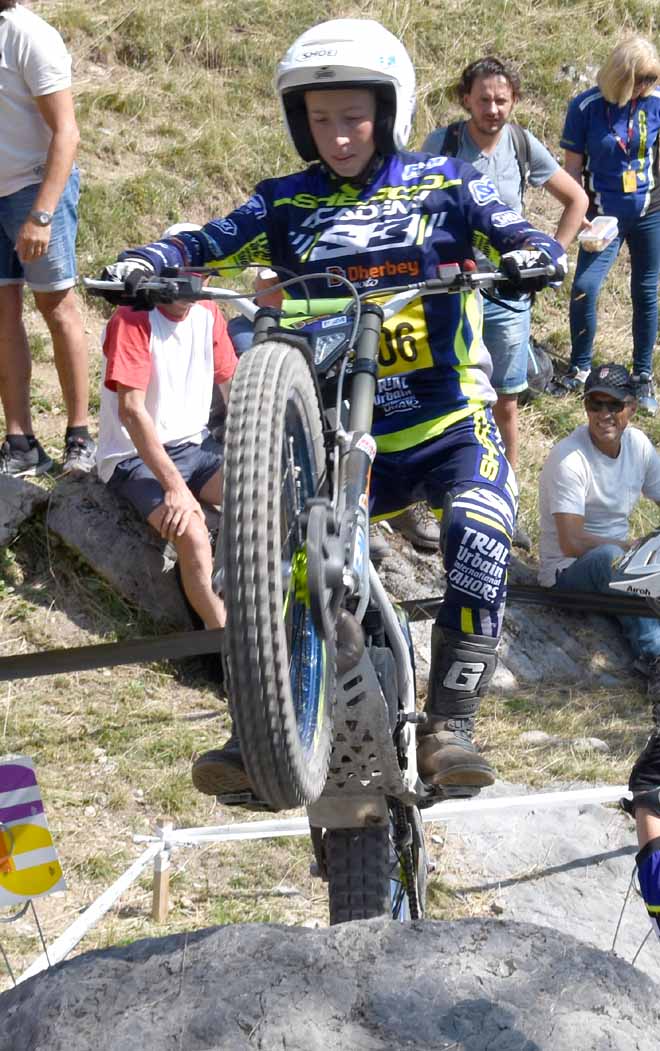 WOMEN CHAMPIONSHIP: 4. Alice MINTA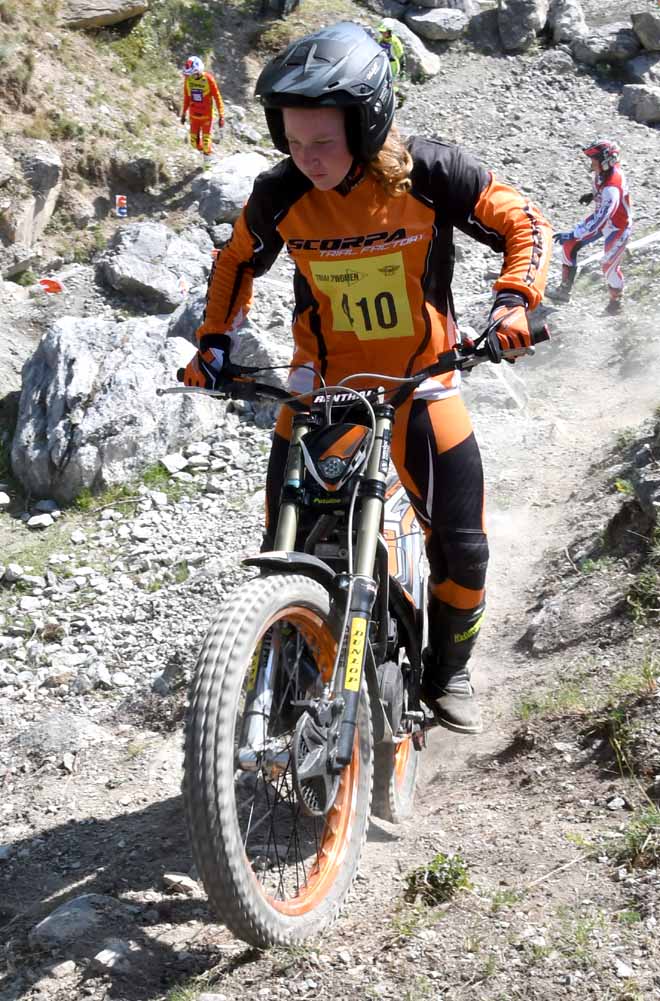 WOMEN CHAMPIONSHIP: 5. Jule STEINERT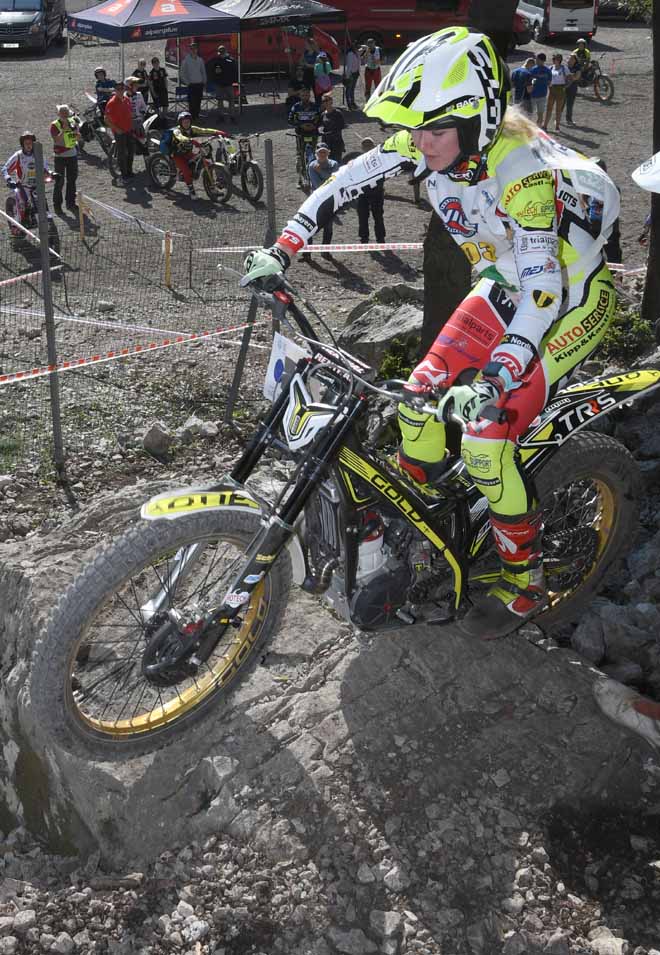 YOUTH CHAMPIONSHIP: 1. Pau MARTINEZ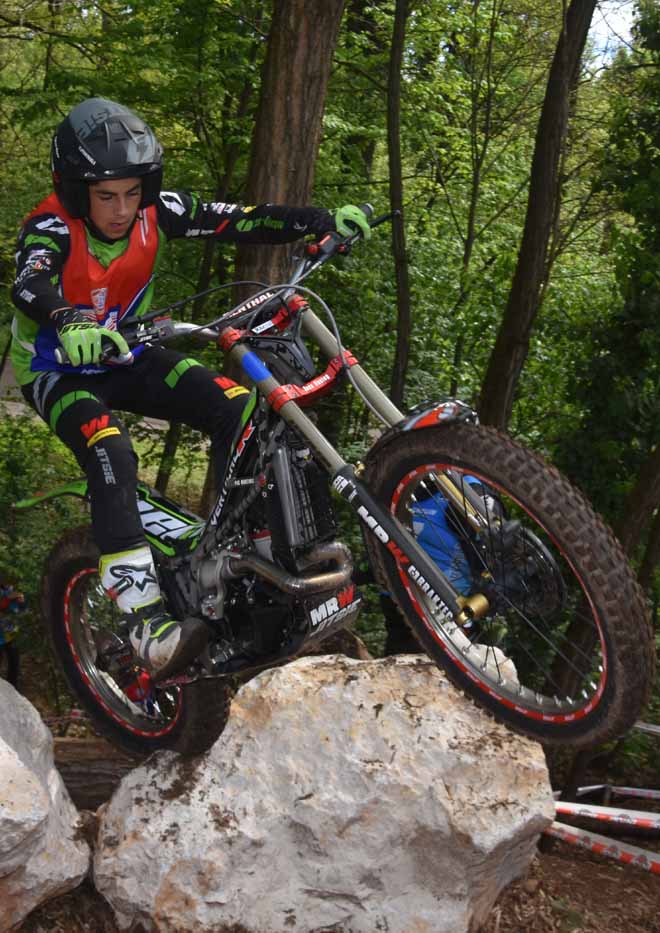 YOUTH CHAMPIONSHIP: 2. Harry HEMINGHWAY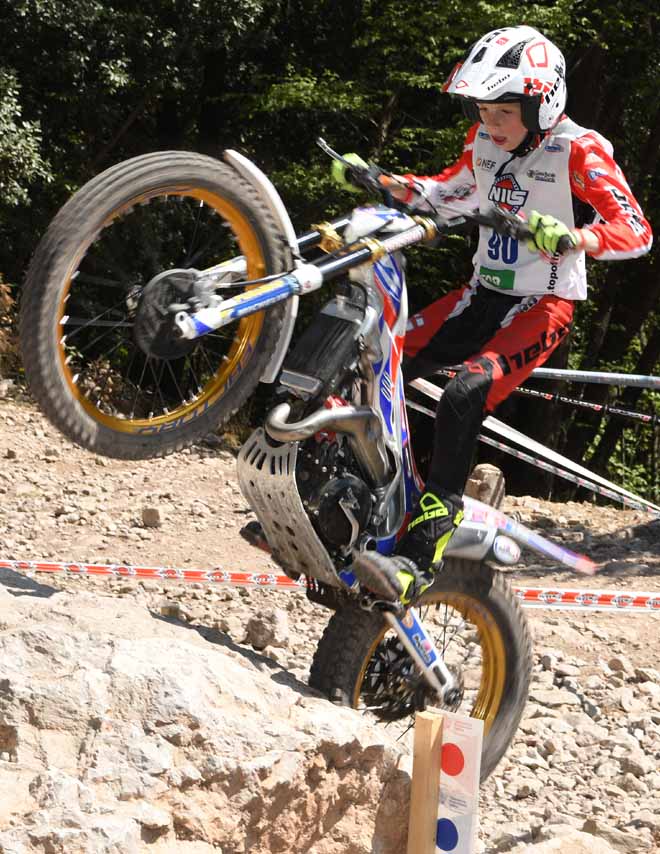 YOUTH CHAMPIONSHIP: 3. Jack DANCE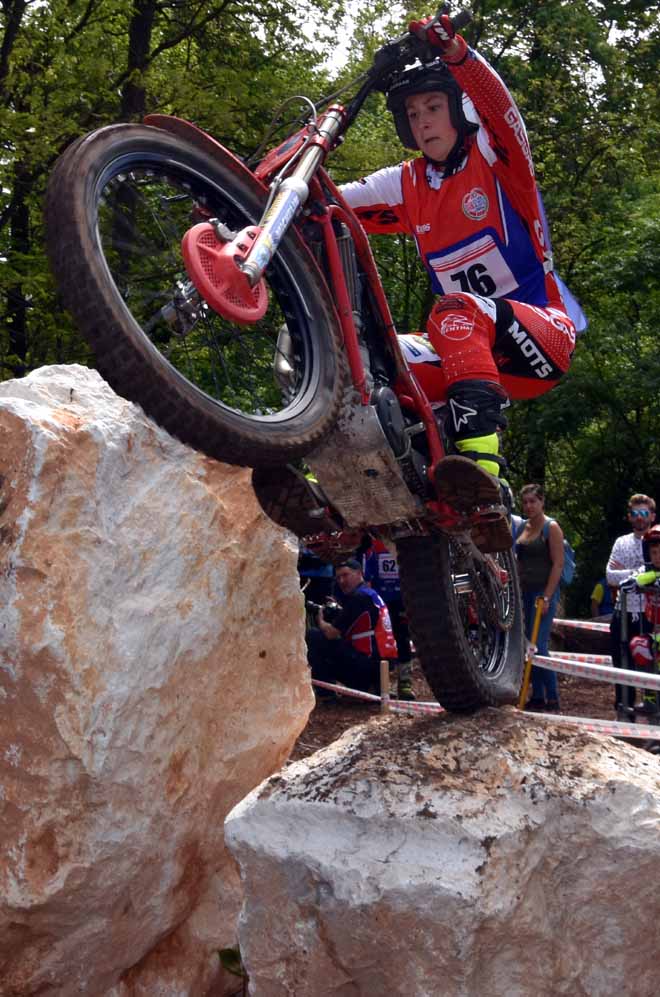 WOMEN INTERNATIONAL: 1. Naomi MONNIER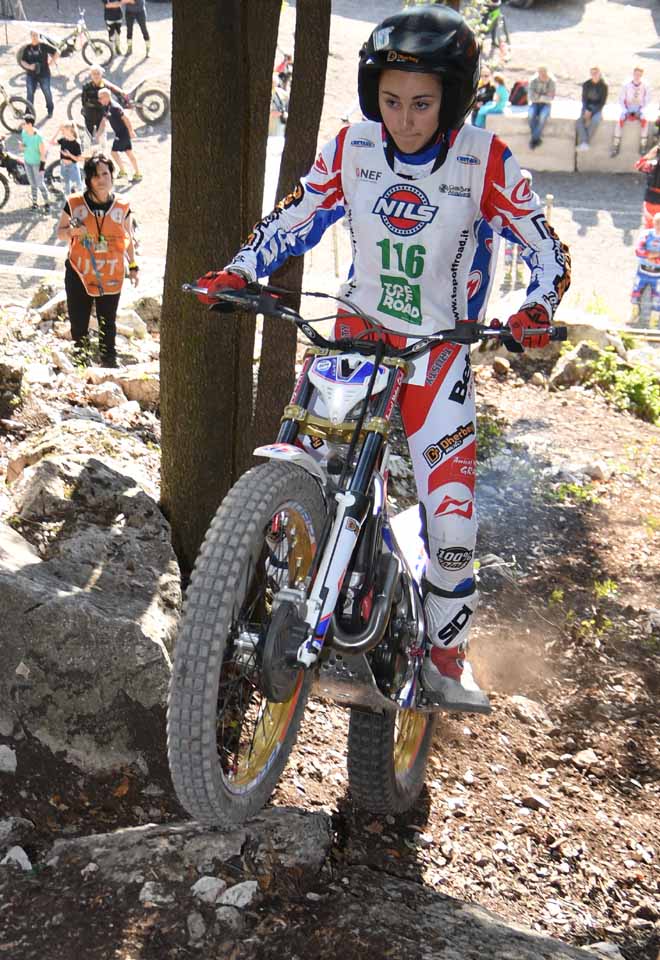 YOUTH INTERNATIONAL: 1. Dario DOGLIO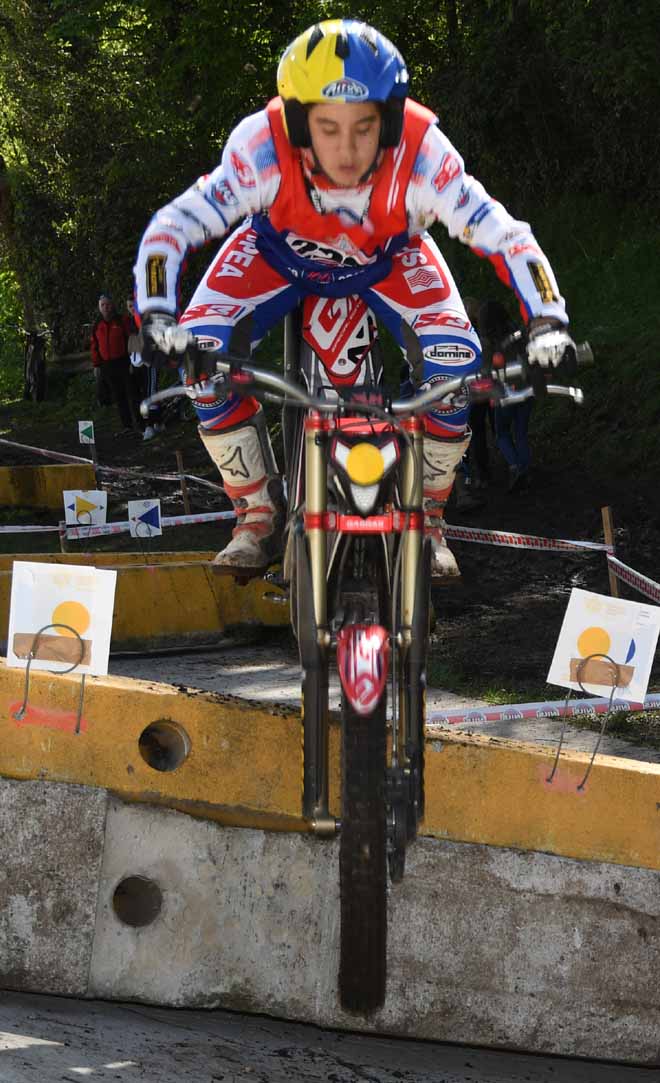 ------------------------------------------------------------------------------------------